Guardian Rottweilers Z LITTER
Sire: TK's Gladiator
Dam: Akina Lubrucke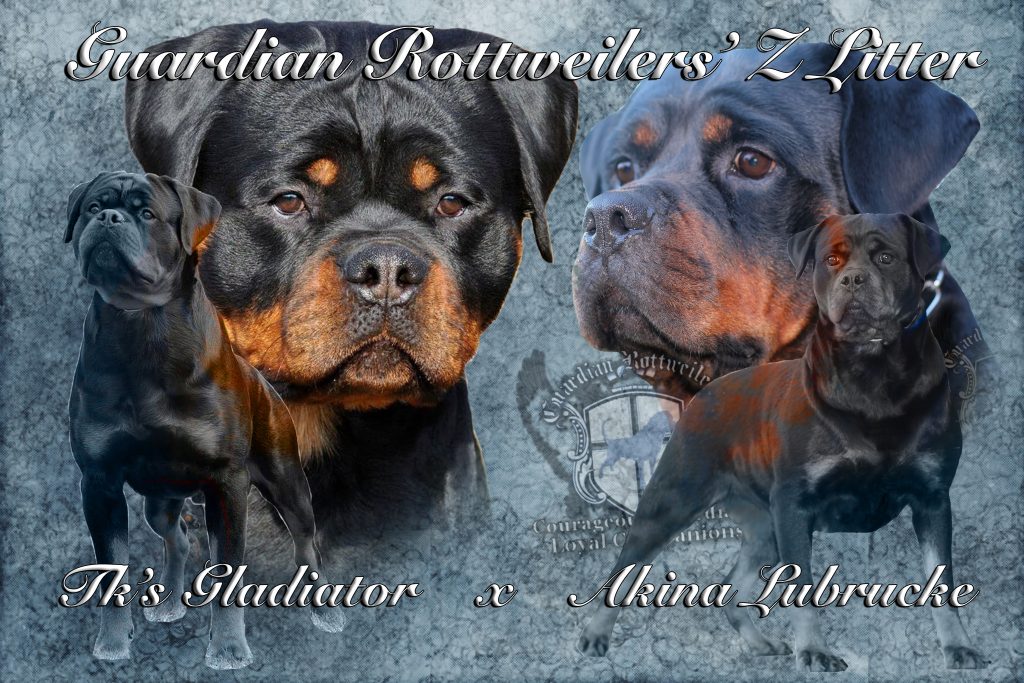 So excited for this breeding!  Akina is just incredible beyond words.  I have owned or worked with 4 generations in her pedigree and it is a bloodline that, just when you think it could not get any better, somehow keeps getting better with every generation.  Character is some of the best you will find anywhere in the world.  They are all exceptional athletes due, not just to that drive, focus, intelligence, never quit attitude and deep desire to please, but also due to how very well they are put together.  Function follows form- when the form is incredible, the function will be as well.  Toplines you can set a table on, well build in the front and rear and of course those strong, typey heads.  TK's Gladiator is a powerfully built male with a heavy frame.  I love how he is built!  So much bone and substance, and still so correct and athletic.  Gladiator's head is unmistakably Cochise line, but Merlin and Uzi's influence is also readily apparent.
Akina's Fabulous Female:


Guardian Zalina Von Gottschalk
Zalina's Beautiful Boys: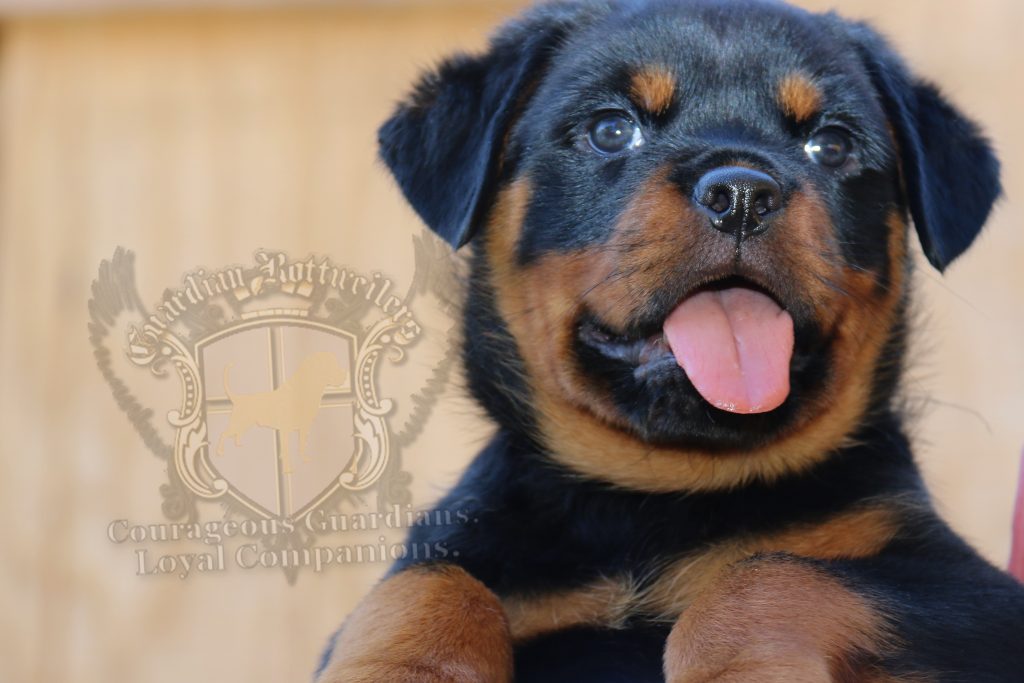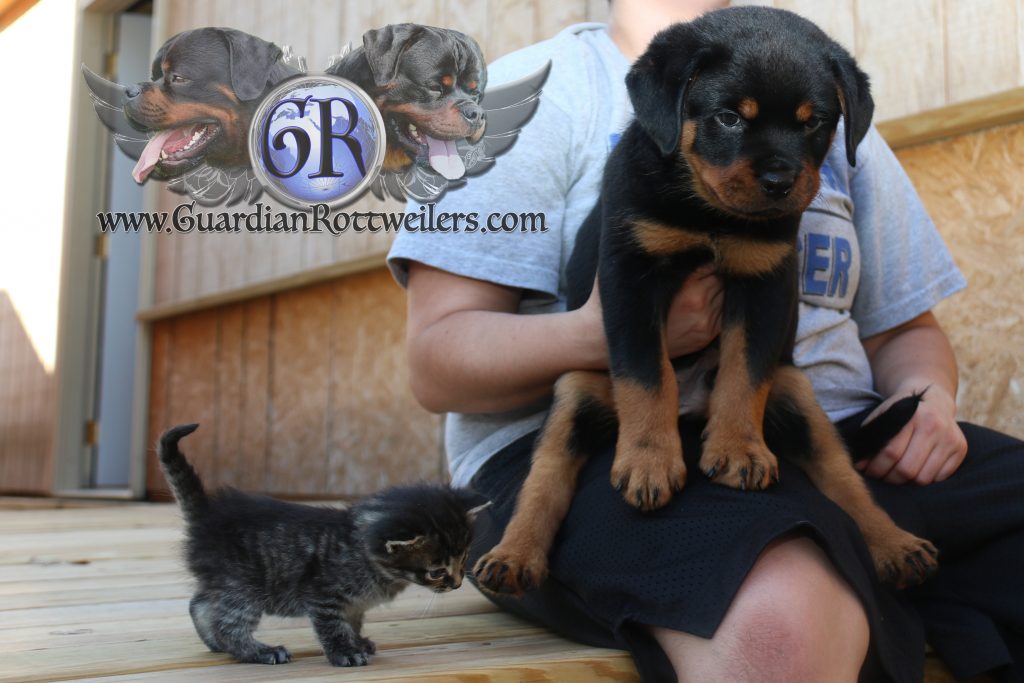 Guardian Zazu v Gottschalk       Guardian Zec v Gottschalk
---
---
Guardian Zazu Von Gottschalk
Hi Alice I took zazu to the vet and everybody loved him and Stephanie was really impressed with him thank you and have good night


(Visited 79 times, 1 visits today)