Violet lives in Germany, and we are so proud to have produced such a fantastic representative of the breed.
Guardian Violet Von Gottschalk
Sire: Crom di Alaricus Rex
Dam: Nataschal vd Steinbrucke
Born: 14 Feb. 2011
AKC#  WS41475205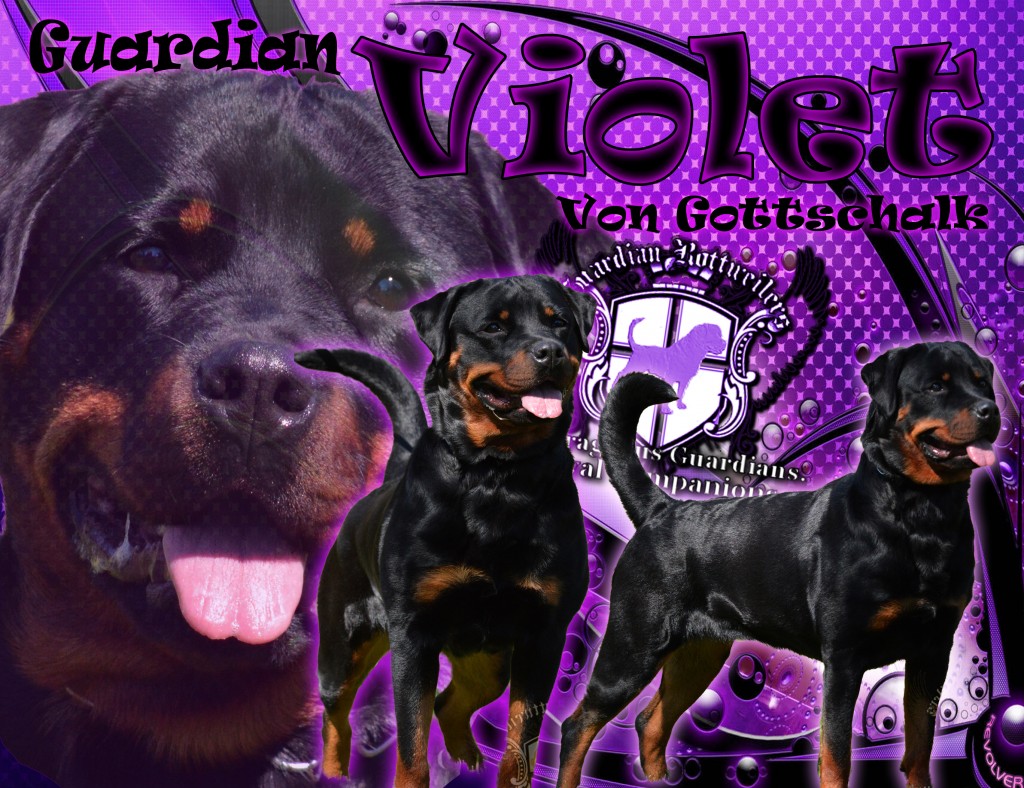 I LOVE this girl!  Violet is tough as nails with a body that is as hard as she is.  She has a compact, heavily muscled frame with excellent top and bottom lines.  Violet has great angulation.  Her pedigree is a Who's Who of great German Rottweilers!  Violet's sire, FCI Champion of Reproduction, CH. CROM di Alaricus Rex LOI #04/124043 (Italian Import) DNA #V602325; Heart Cert.# RO-CA5099/84M/P-VPI; HD-FREI; ED-FREI (FCI); IPO 1; CH. ADULT MACEDONIA 09; CH. ADULT BULGARIA 09; CAC 6x, RCACIB 2x; Multi-V Rated was sired by none other than the LEGENDARY DT-VDH Champion, Multi CAC/CACIB, ES '02, SCHWZ.KS '02, O-KS '02. MAMBO VON DER CROSSENER RANCH, SchH III, IPO III, ZtP (05.00), AD, BH, FH II!!  Violet's Dam, Multi-Champion Natascha Von Der Steinbrucke BH; Ch. Macedonia; Ch. Montenegro; 2x C.A.C. who is sired by top German stud Noris vom Kümmelsee ADRK 107027; BH, AD, VPG 3; ZTP 10.07.04 in Mamming (Hellmann) and Noris was sired by one of my most favorite German males of ALL TIME, DT-VDH Champion, BALOU VOM SILBERBLICK, AD, BH, SchH III, FH, Gekort bis 14.05.02, ZtP; ADRK 93552, HD-, ED-!!  The great BALOU bloodline and MAMBO line has been crossed countless times in the last 2 decades and it is always a winning combination!  There is just something about those two bloodlines combined- but VIOLET takes it to a whole new level!  She has the hardness of her great German Working heritage combined with this powerfully compact build.  Violet is a serious, hard dog and is truly my type of female!  EXTREMELY intelligent, calculating, biddable- she is the type of dog where trust is earned, not passed out like candy.  But once earned, this is a bitch that would follow you into the very gates of Hell without a moments hesitation.  LOVE my Violet!  But as much as I love her, she has a very special bond with my daughters also and I love to watch them interact <3  So much soul packed into one beautiful Rottweiler.  She is always the first stop I want to make anytime I am anywhere near her in Germany.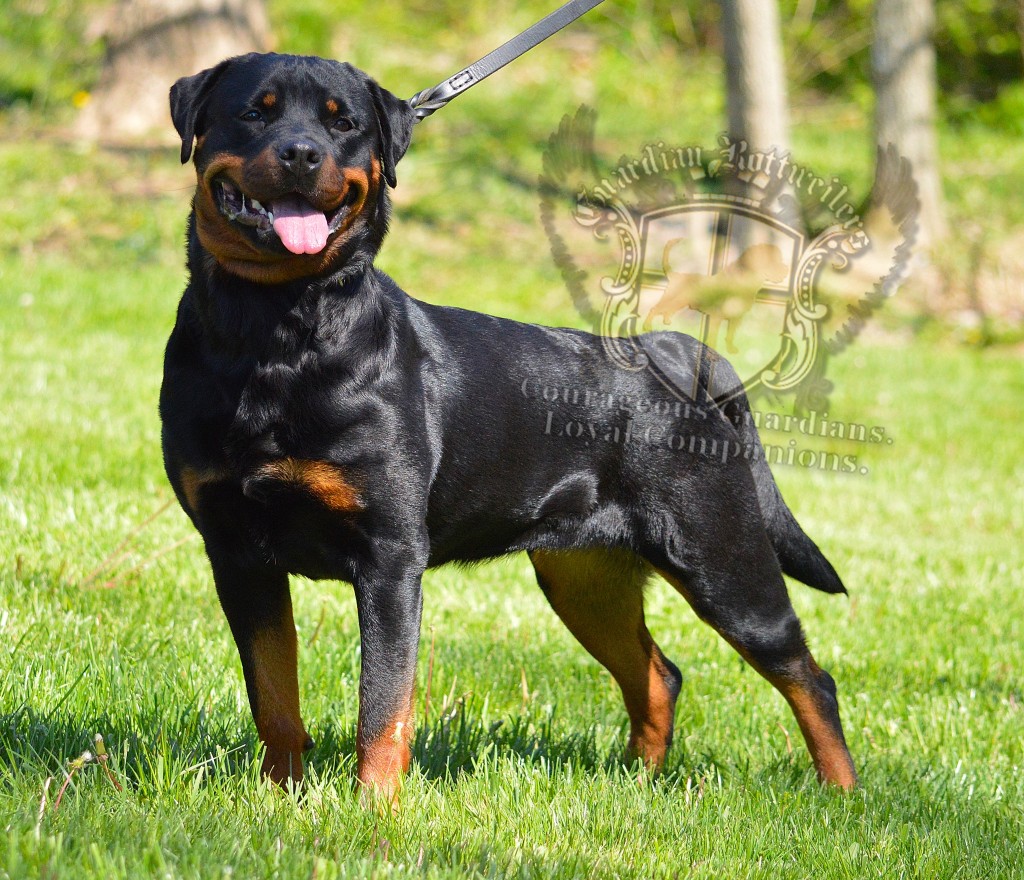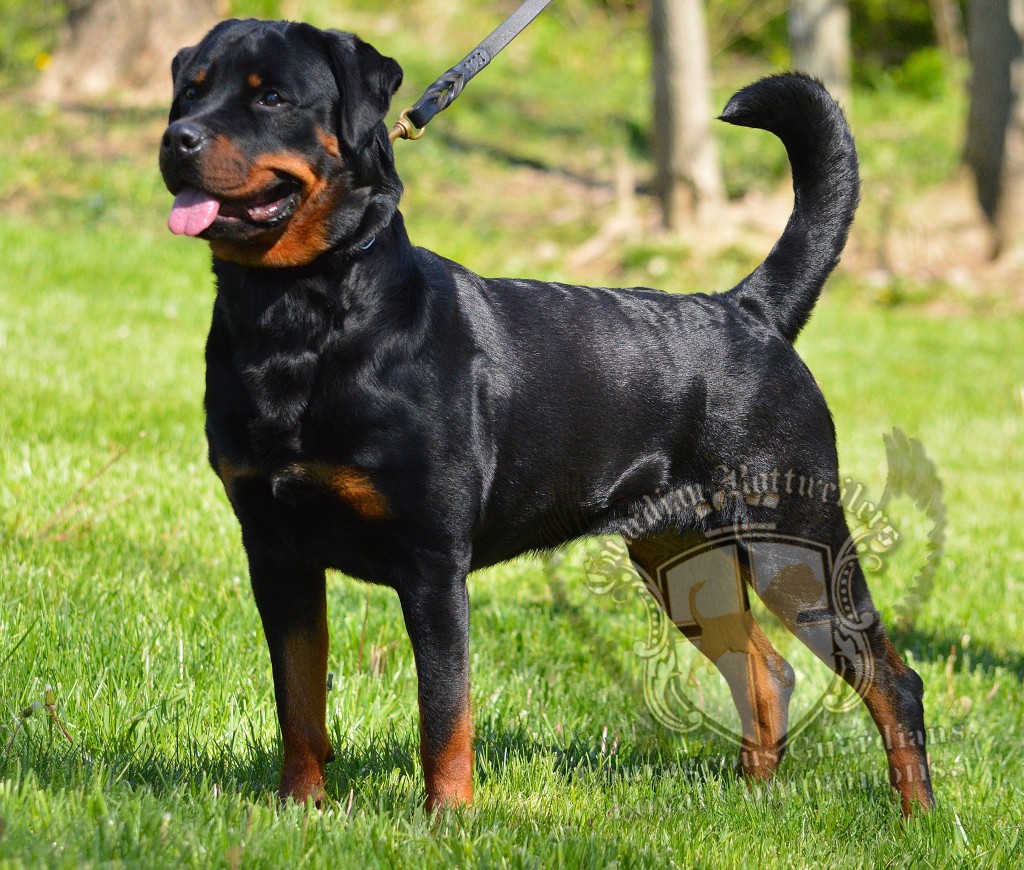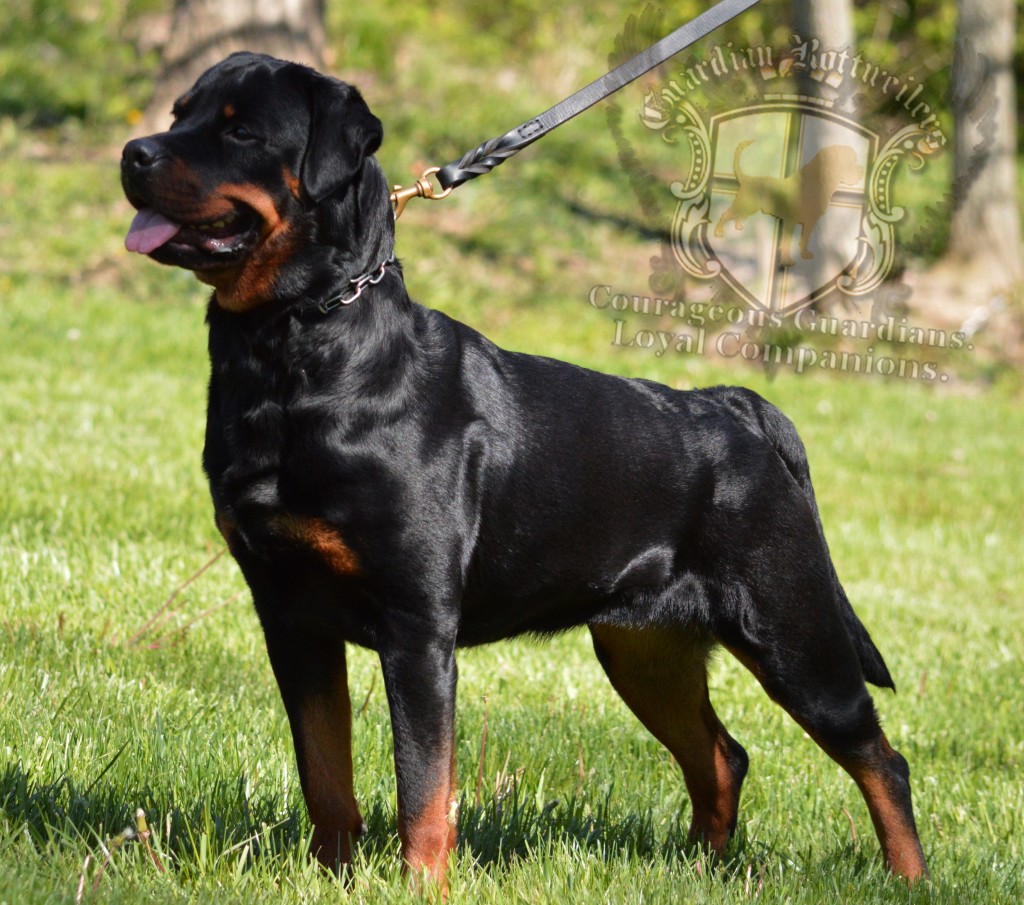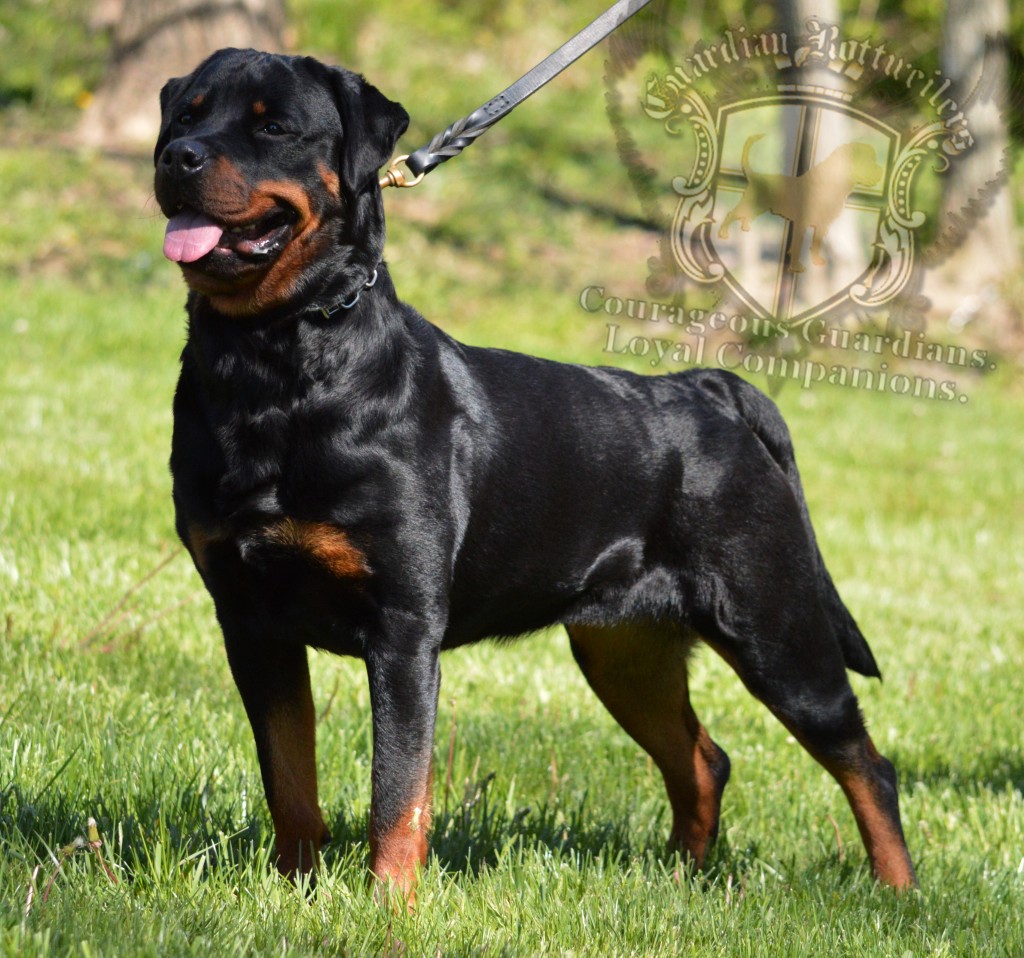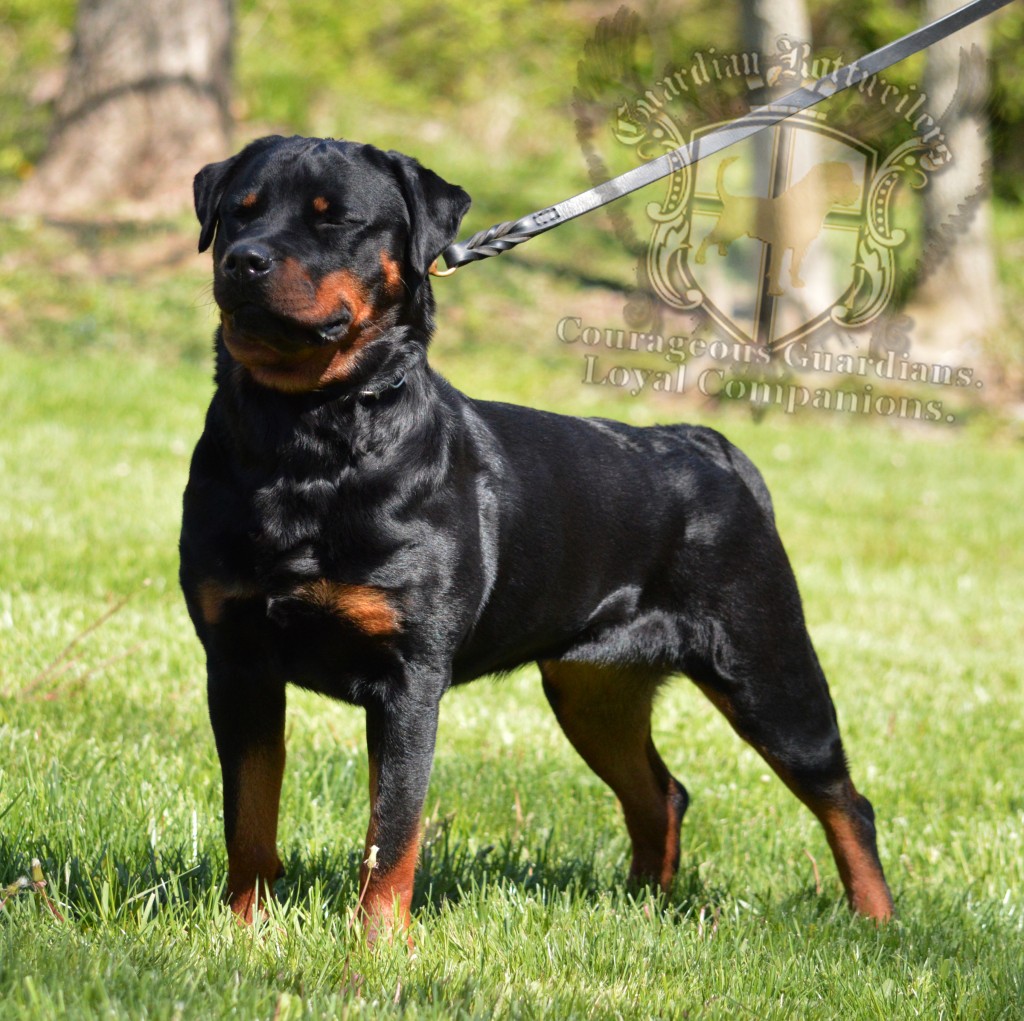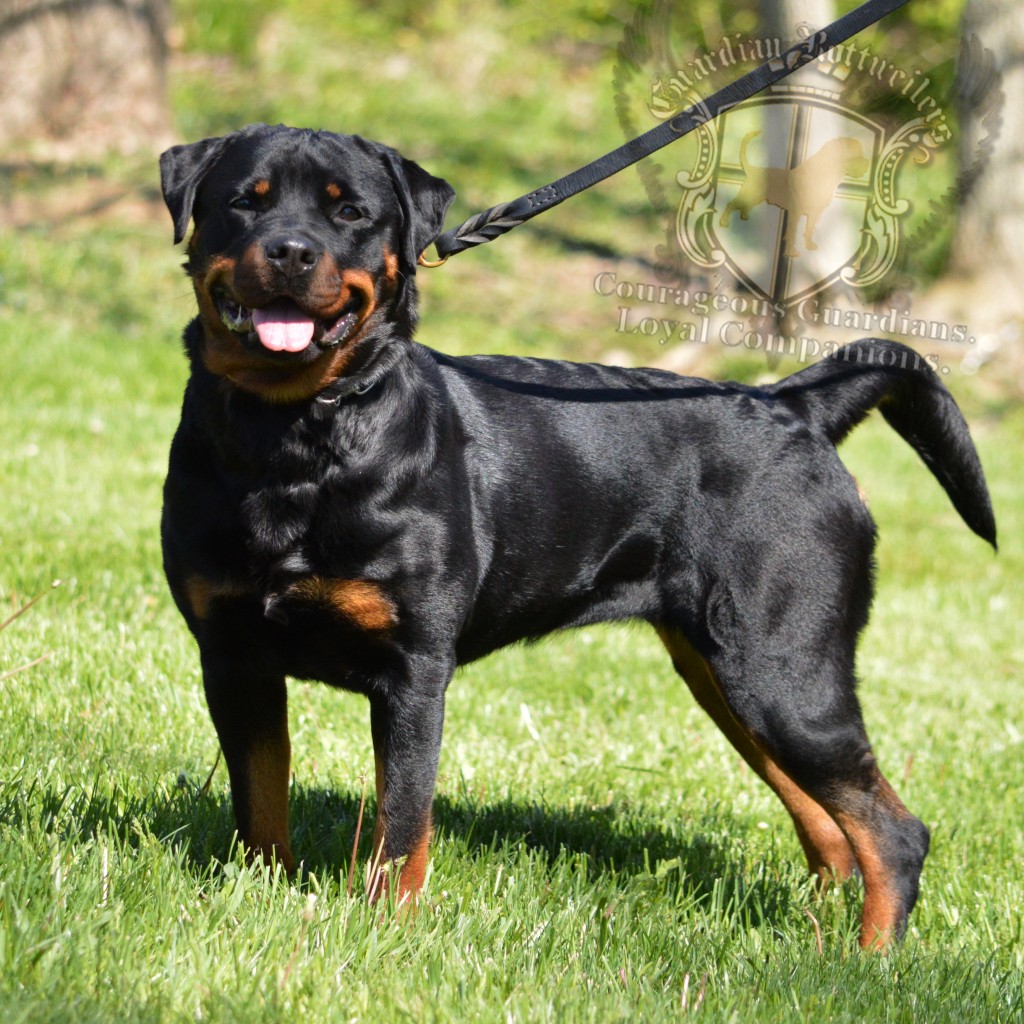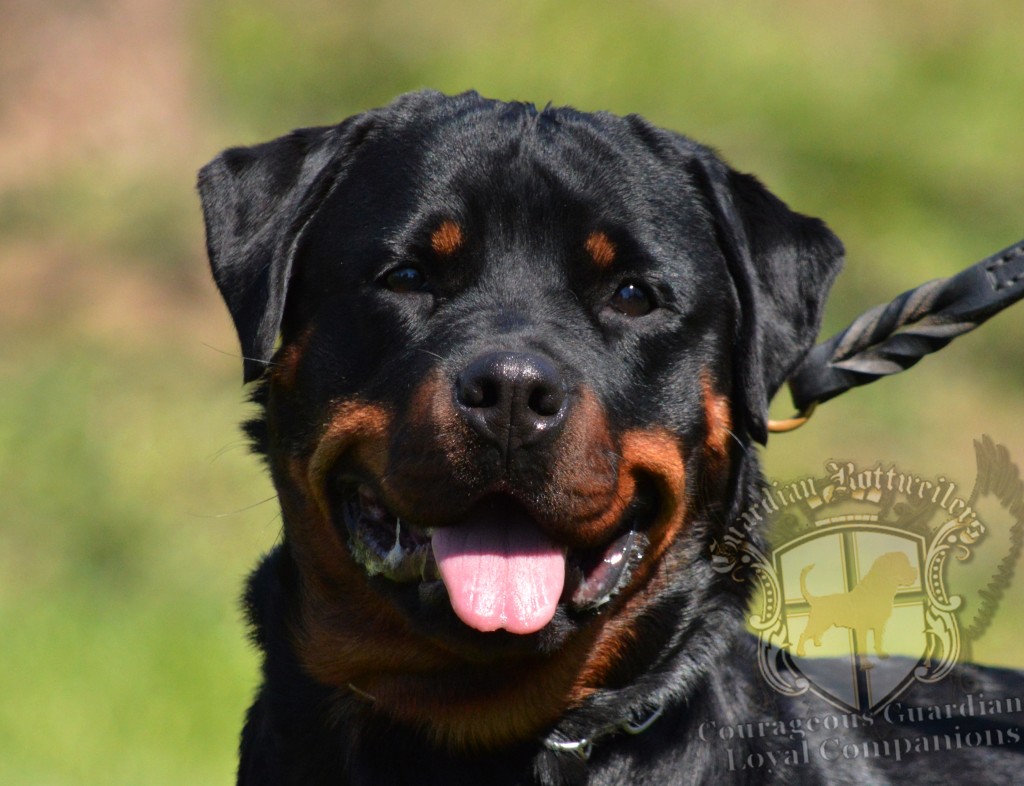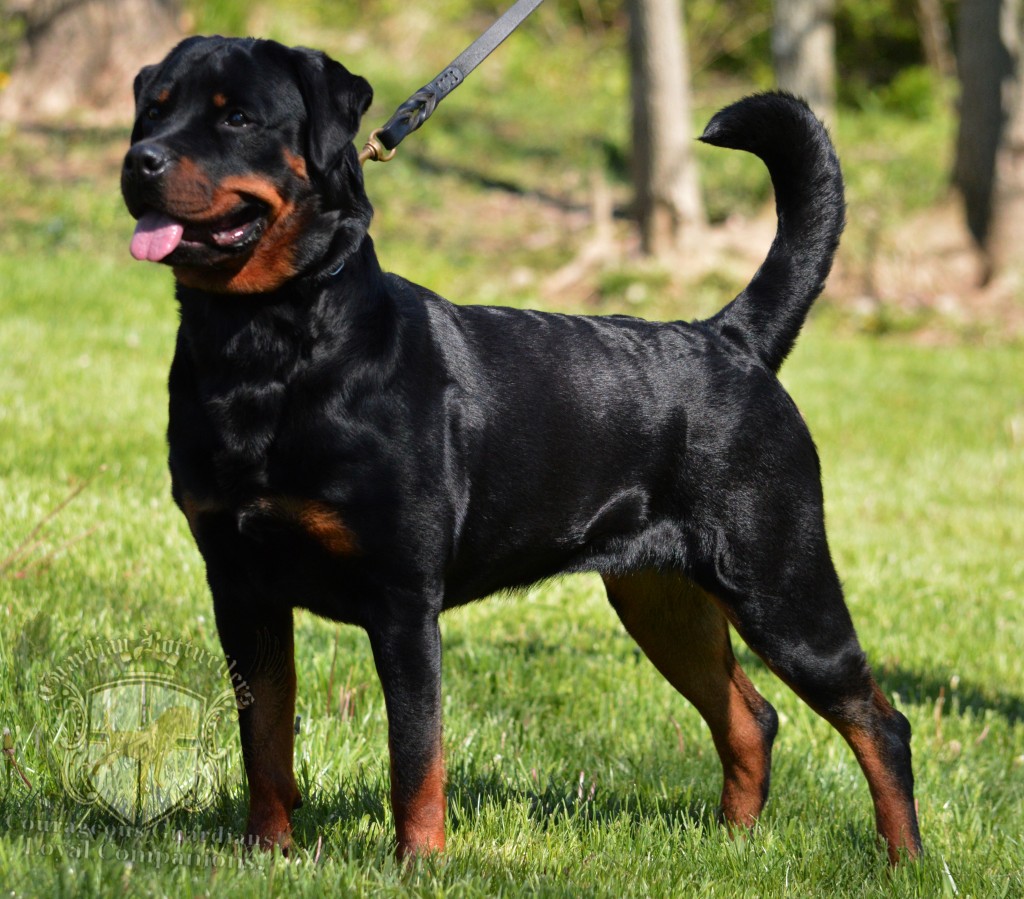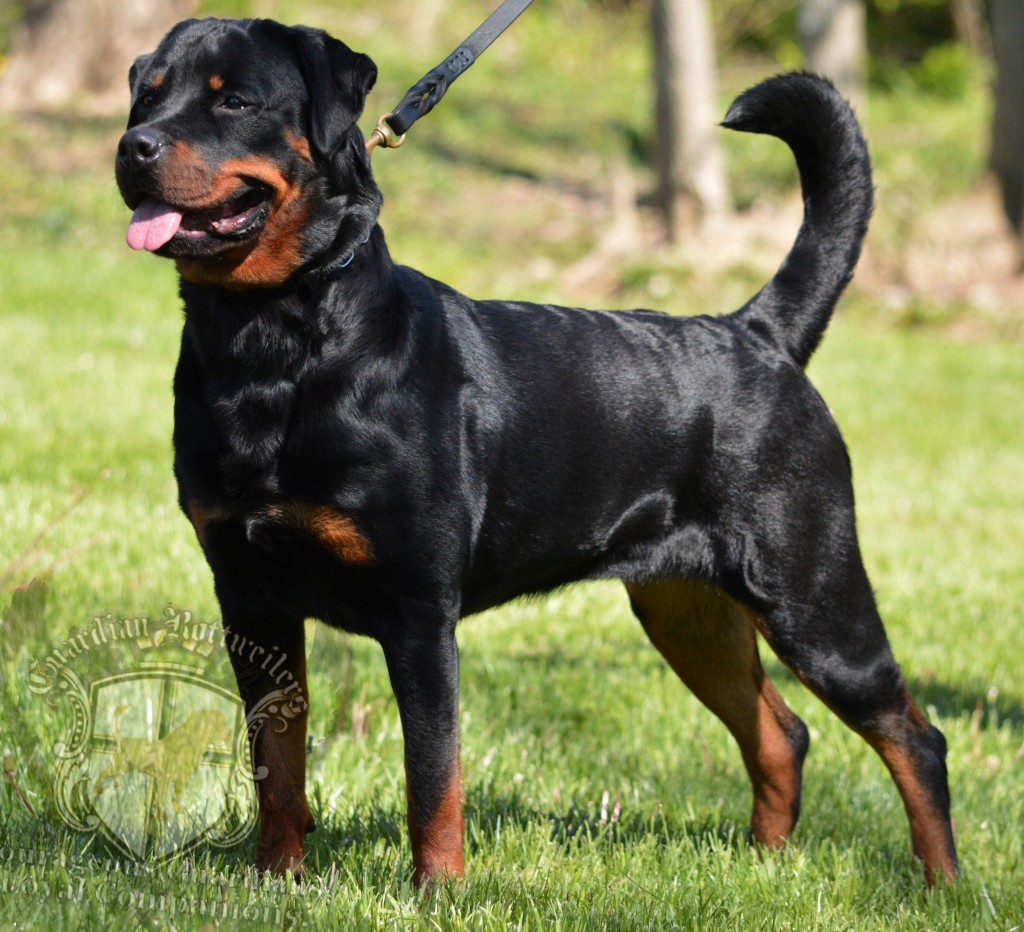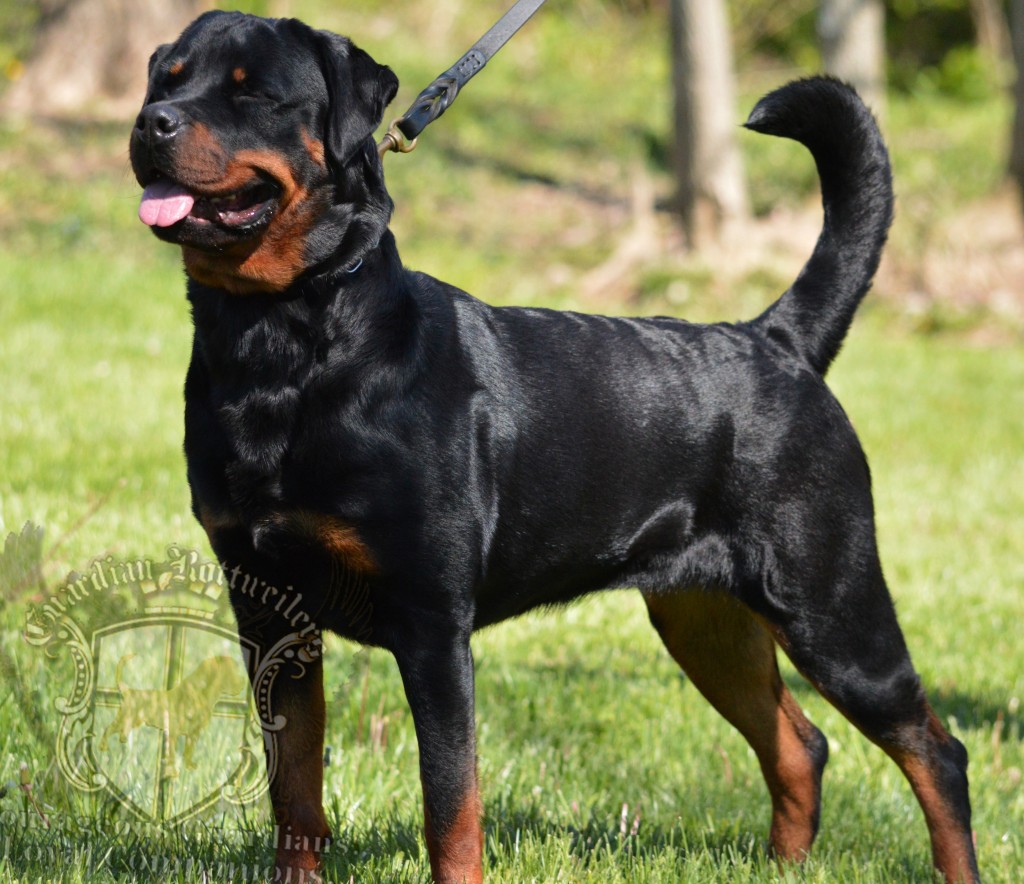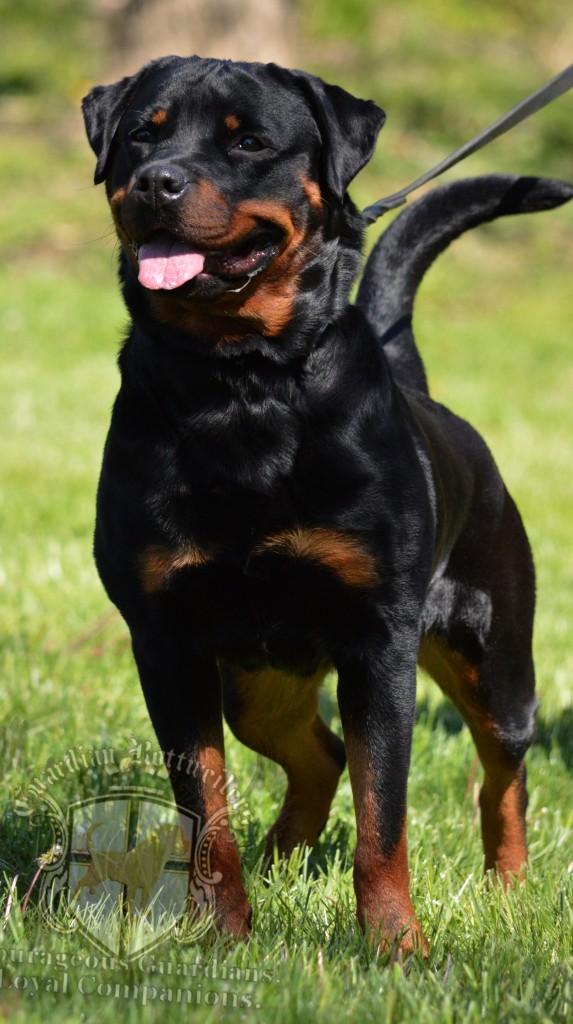 Violet's Pedigree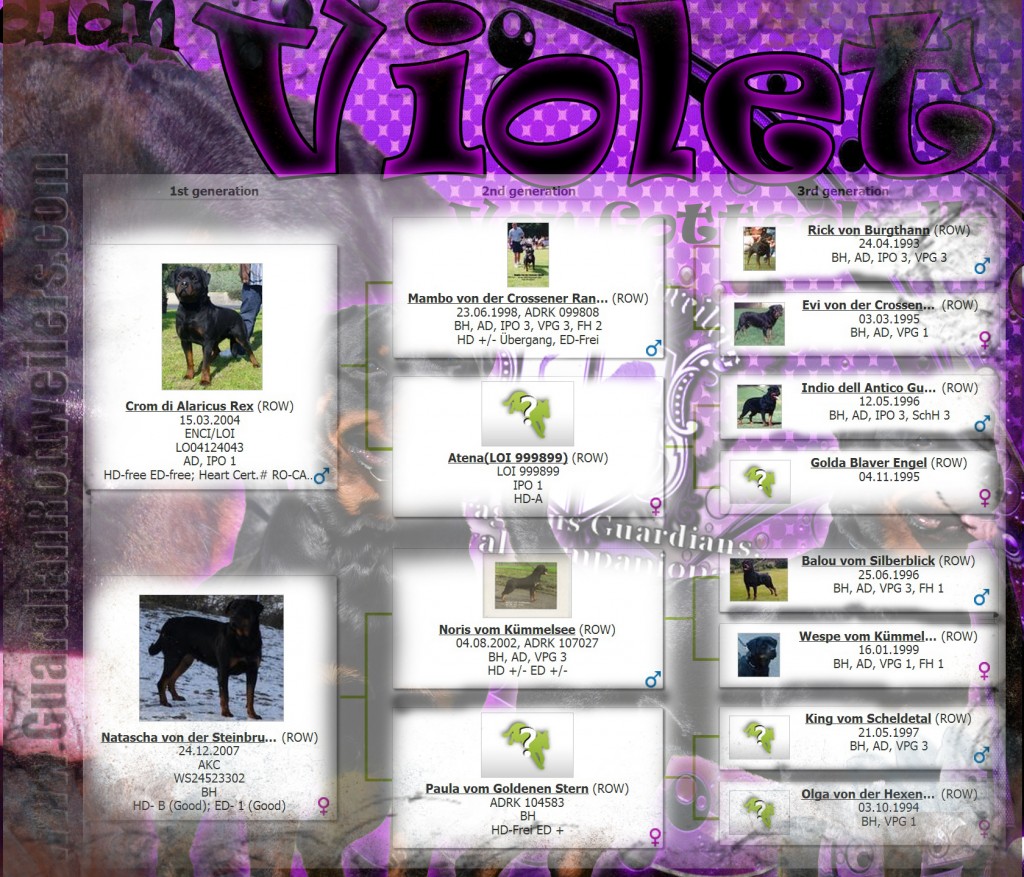 (Visited 13 times, 1 visits today)