Guardian Rottweilers O LITTER
Sire: Codex of Nicola's Lion
Dam: Rumba of Nicola's Lion
I am so impressed with the pedigree of these 2 gorgeous Rott's on both sides- so much so that I own Rumba's brother AND Codex's brother!  Predictably excellent character dominant in both Rumba and Codex' pedigree- Rottweilers that are happy, social, and eager to work and please. Very strong head types from both Rumba and Codex lines.  Rumba is the direct daughter of my favorite Nikola dog, the ever impressive Dino!  Dino, as the name suggests, is a massive male with extreme bone and substance.  Codex has produced dozens of young champions and working dogs and, combined with Rumba, I am expecting character and willingness to please to abound in this litter.  Hoping for dark puppies with rich markings and strong type.
---
"Piper" Guardian Ohana Von Gottschalk
Phew!!!
I thought that might be the case.
The one you have to see is the one in the cowboy hat….the hat that I made for her for her tip to TX (too much time at the airport!)
And You have done it again.
She is so special and such a cuddler.
I love her very much….and she loves to be loved (and carried around…my chiro says to let her walk. Such a short span of time to carry them….just a little while longer!)
She has already captured hearts down here.
Just a beautiful pup, inside and out.
More to come!
Take care.
Wishing you and yours the best this Easter holiday.
Tried to get her to look at the camera but there was lawn guys across the street.
And she loves her sister, Fergie (the misbehaved English Bulldog.)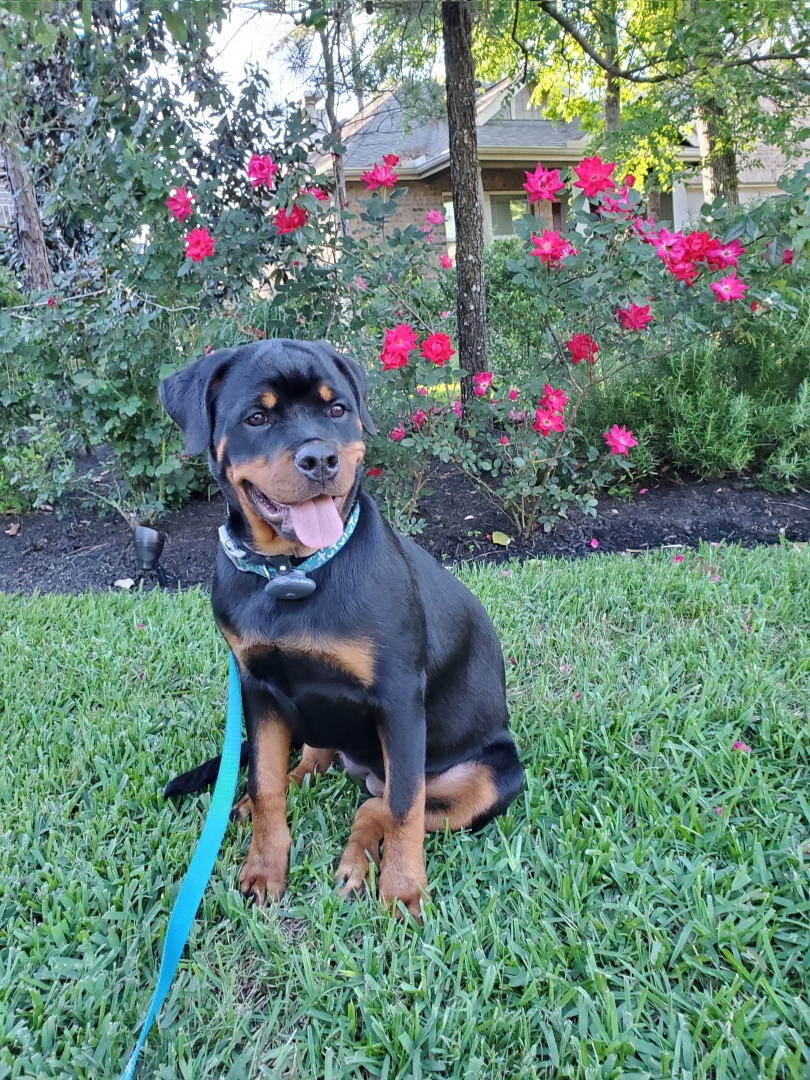 So, i think it is safe to say you have the touch!
You know how i feel about my sweet Serena.
I still put flowers and light a candle by her shrine….
And you know my house without a Rott just didn't feel like home…
Piper Ohana hasn't filled Serena's shoes, she has brought with her an entire new pair!
She is loveable, so devoted and quite the character!
My English Bulldog and she are teo peas in a pod, play constantly.
Piper Ohana follows me everywhere and is so affectionate.
Another special pup!!
You have.the touch!
She gets told once a day on our walks how beautiful she is….and polite. And she is.
Also…..she is a big yungin'!
70lbs at almost 7 months, tall and lean….very impressive build and the sweetest temperment.
Her favorite people are two baby boys she sees on our morning walk! Their parents are so enchanted by her and how gentle she is with the babies.
I know you are busy.
Just want to let you know how your pup ia doing.
Hope all is well.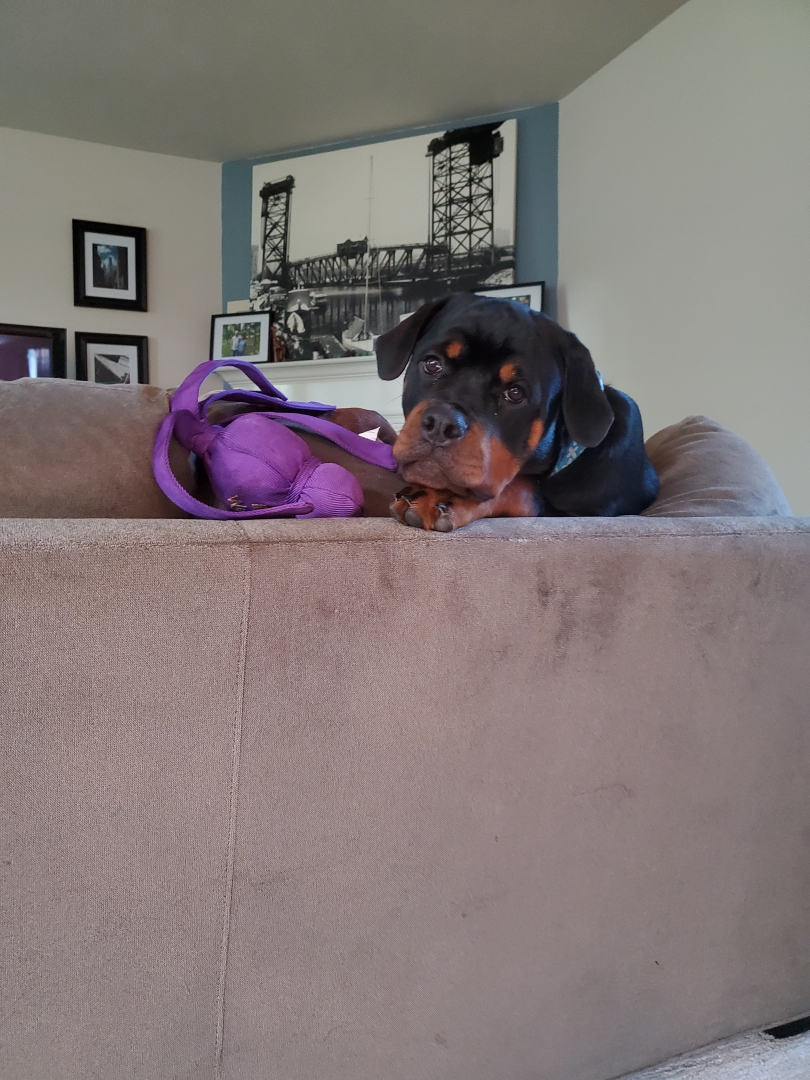 She stops traffic.
Everyone is amazed –  she is truly magnificent.
Latest: when we fall asleep she steals our phones (and sometimes chews in them) and hides them.
She crunched up an "otto box" case that belonged to her beloved dog walker.
I wish you could see how she does it….such a clown.
Hope all is well.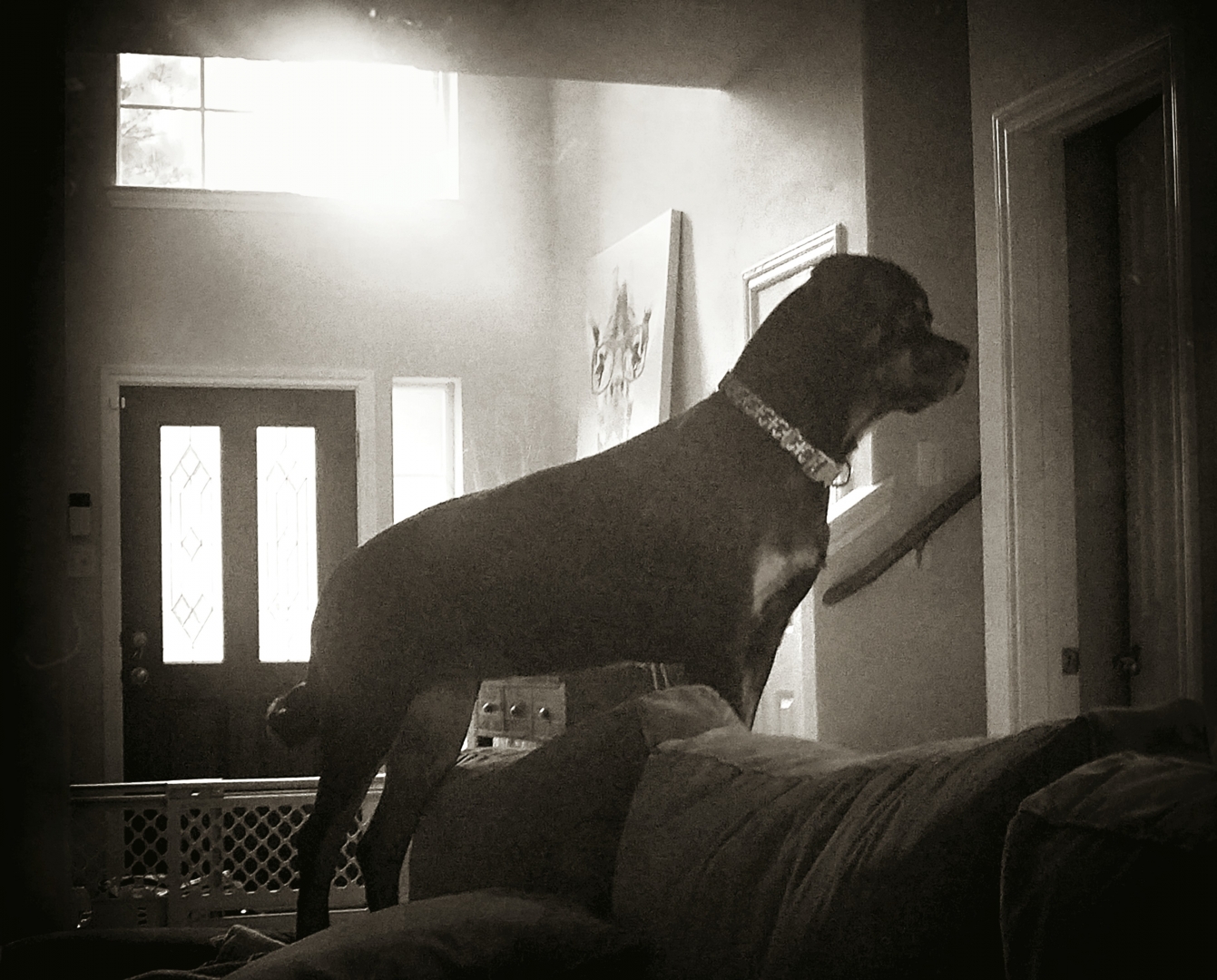 This is from last month but it always makes me smile.
She demands i hold her treats while she chews!
I do not have FB but i heard through the grapevine about your son.
Hoping things are getting better.
Take care.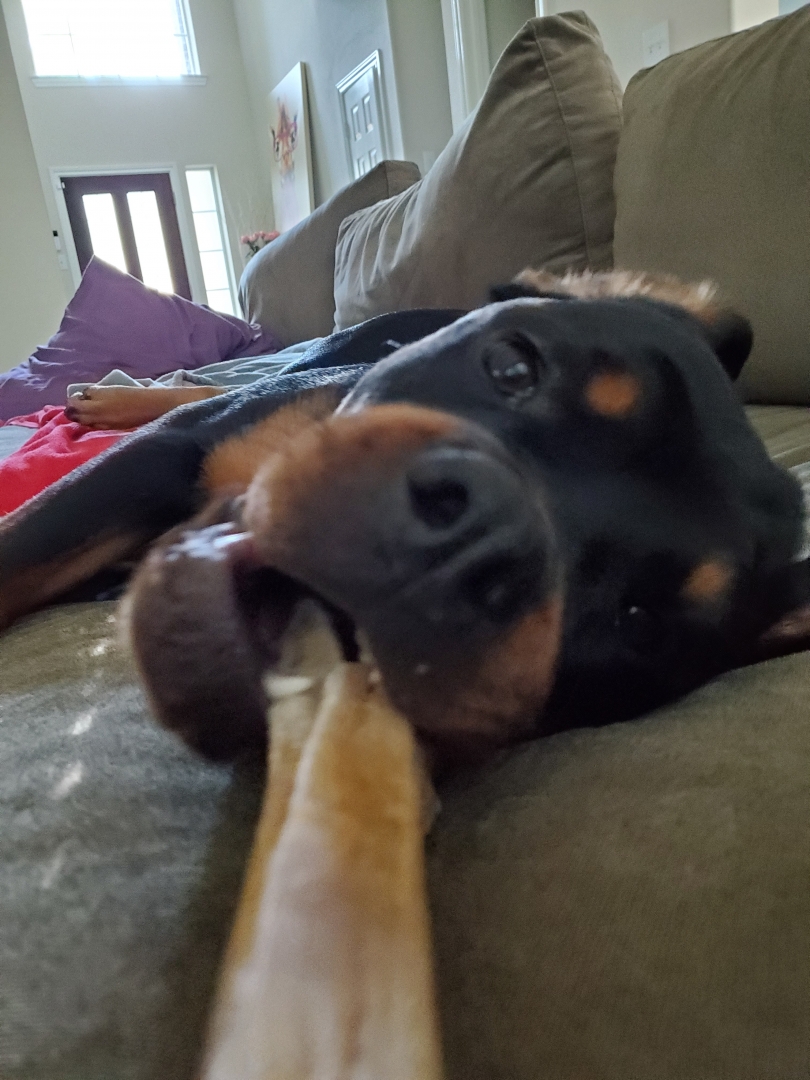 I am SO happy to hear Korbin is doing better.
What a difficult time it has been for you and your family.
Brighter times ahead!! Will be thinking of you all.
So, your Piper is something else. Just a clown! (In the best way of course.)
She loves everyone BUT she now has figured out she has a job to do. There is not one leaf that falls or one car that drives by our home without her giving them a piece of her mind. Very protective.
As far as training, it is a work in progress since our Bulldog reverses all of the good manners we teach her but she is so eager to please she quickly remembers how things need to be done.
Recently we had some workers come and install a deck, she was nice and kind to them when they were in the backyard but the moment they leave the backyard she will not let them back in until we get them. She is very aware of her home and lloves to wander the perimeter. It's nice to have that security again.
And…..it is consensus that she is a very polite dog, everyone admires her disposition and frequently mistaken her for a full grown Rott even though she is only 10 months old (sept 9th.) She is playful but calm and has learned to keep centered even if other dogs are a little crazy.
Additionally….she is thick!! Not that weight matters, but to give you an idea of how much she has grown, she has averaged 10lbs a month since we got her and is  now a solid 97lbs solid. Her head is magnificent….we affectionately call her "superdome." Very impressive build…she stops passing cars (true story.)
Attached are some recent photos: couple of silly ones and there is one that shows her on her "post" which she is quickly growing out of.
And, never forgotten is my sweet girl Serena with us by our front door with a candle and pink roses (always Pink…her color.)
You of all people understand how we can grieve but find love and joy from another companion.
I am so lucky.
Every day i laugh and smile at the beautiful gift that is my Piper.
You create gifts….pure and simple.
Wishing the best for you and your family.
Take care!
With gratitude,
Catherine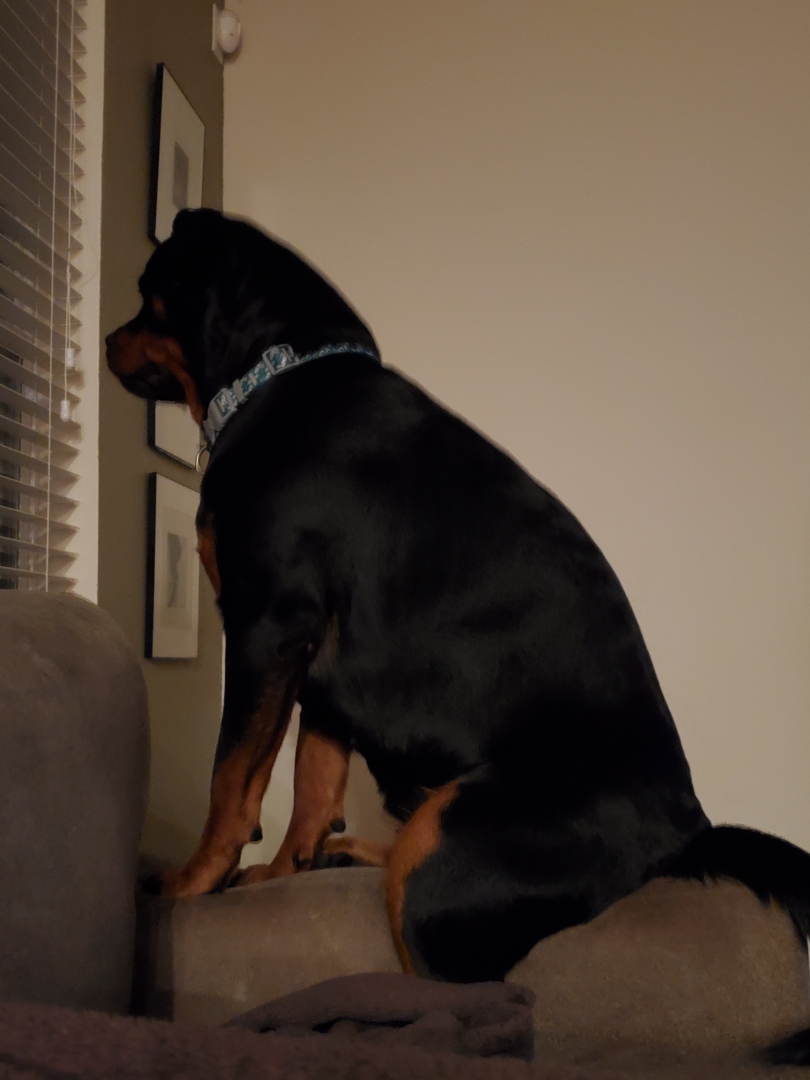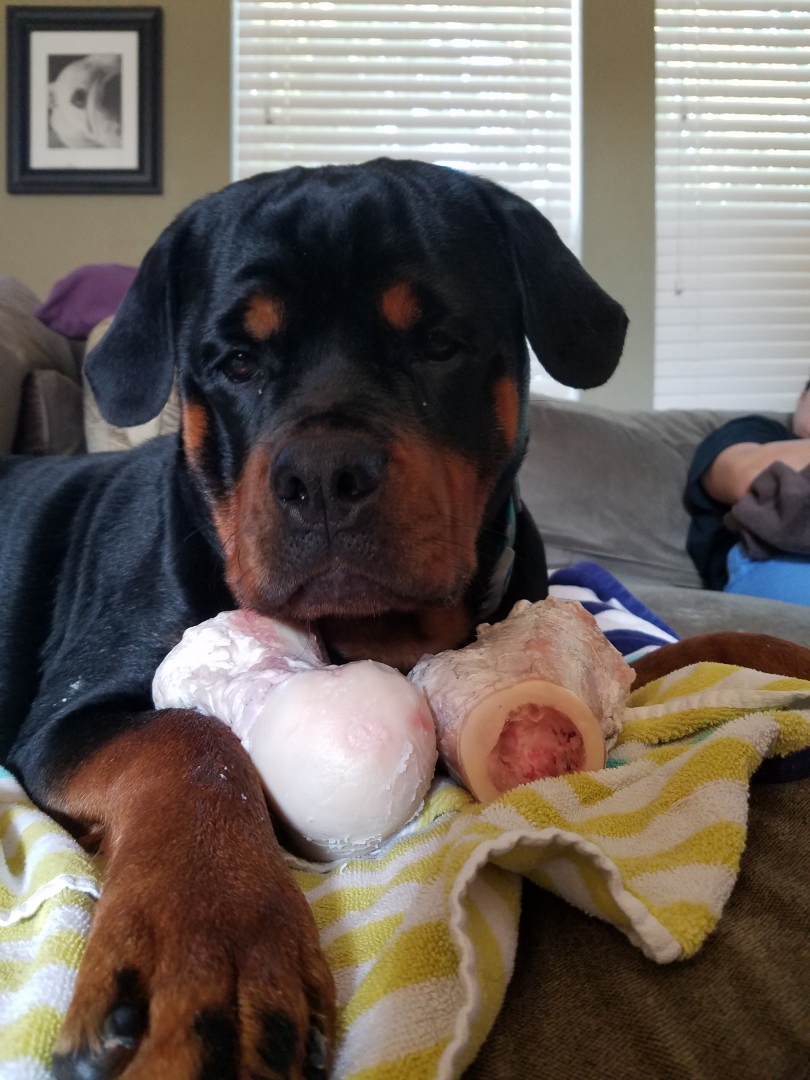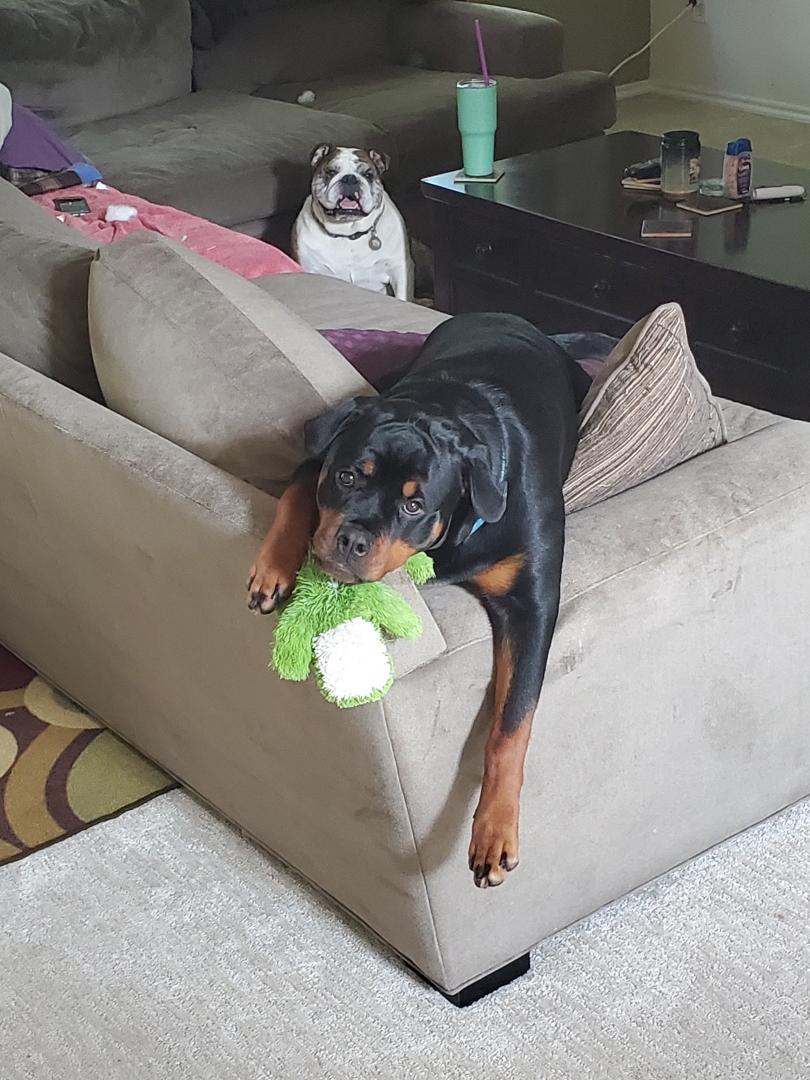 Piper turned 1 year old yesterday!!
We had a little party for her that included a doggy cupcake! 
It has been a great 8 months with her, she is witty, loving and so athletic – everyone is amazed at her disposition since they expect her to be aggressive (she is anything but!!)
However….she is such a protector at home, she honestly thinks she owns our little cul de sac. 
Thank you again for filling my home with puppy love! 
Piper Ohana is such a sweet girl.
Hope you and yours are well.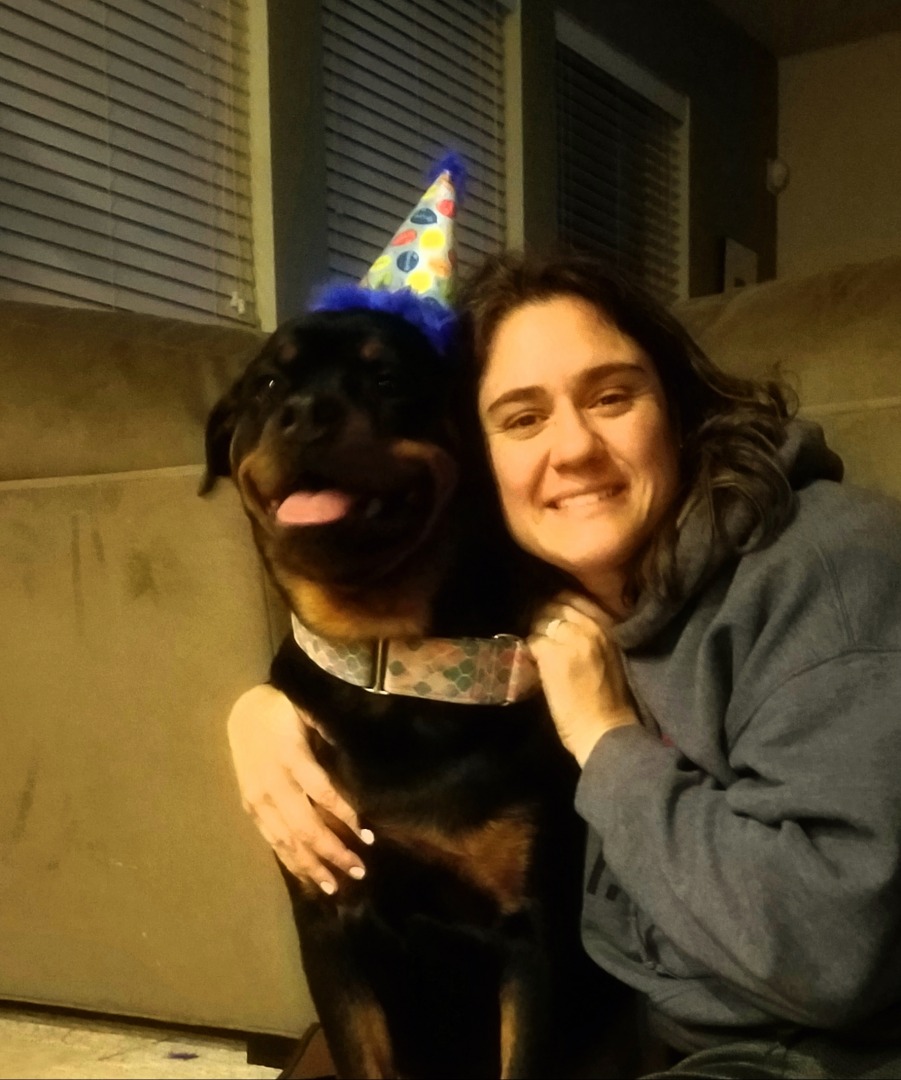 Merry Christmas to you and yours!
Piper Ohana's first Christmas!
She is such a little character!
She catches everyone's eye down here in Texas!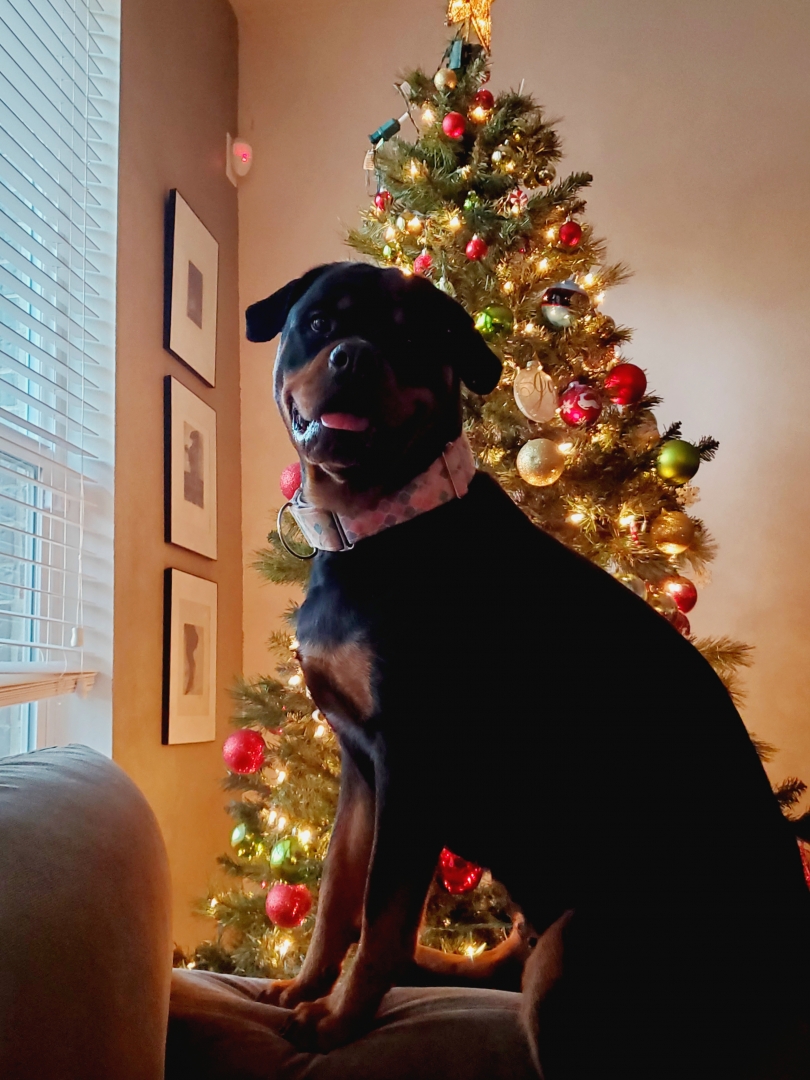 So our little Piper Ohana has turned into quite the guardian!!
We had someone come work on the yard and forgot he was coming. He opened our backyard gate and started walking in EXCEPT Piper wouldn't let him. When he moved, she moved and eventually he made it out the gate. 
He was a little shaken up but Piper wasn't. Confident. No nonsense. Everything I remember!
We have ti work recall but she has the important stuff down.
You've never seen a more proud Rott!!
And you've never seen a prouder fur Mom.
Celebratory photo attached!!!
Hope all is well.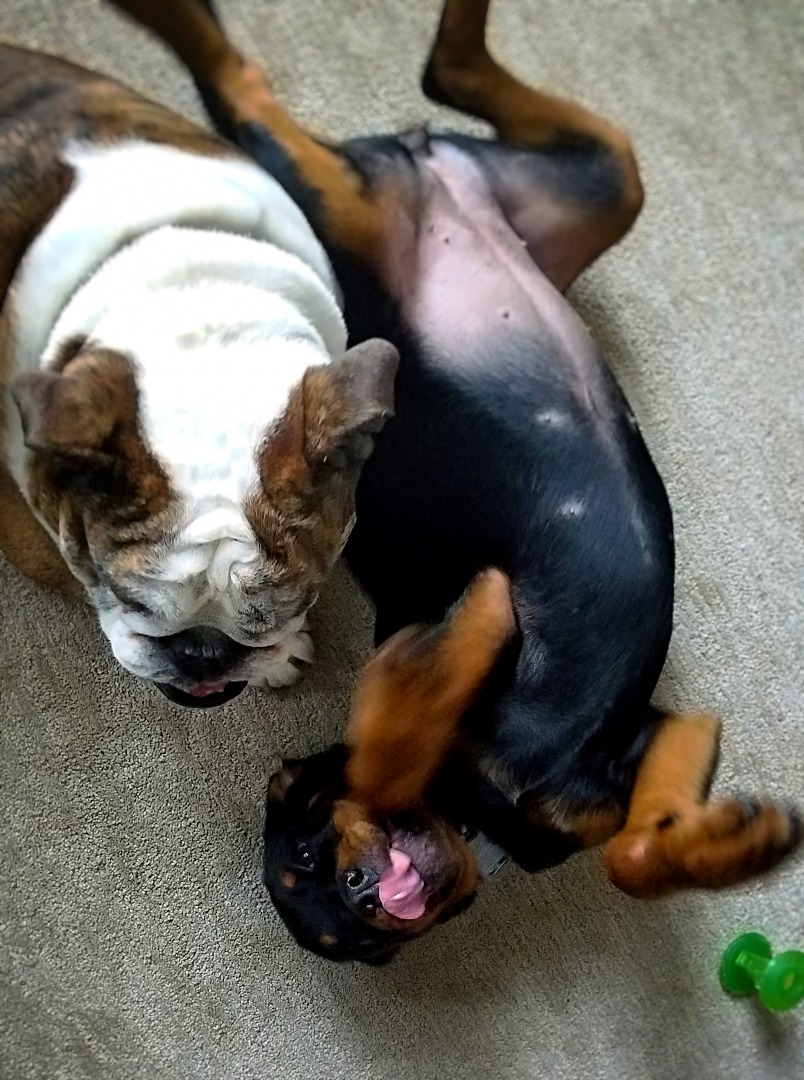 So you might be wondering why such a sad face?
Well….she is waiting for me to cook her three eggs for breakfast and some chicken.
---
Guardian Oliver Von Gottschalk
Hello,
I hope you are doing well! I wanted to give you an update on Oliver, and send you some pictures. He is the BEST dog, and we are so grateful for you listening to our needs, and selecting the best match for our family. He has been such a joy, and so easy to train. We take him to Puppy Preschool once a week, and he's always the most well behaved in the class. Last time we went, the teacher asked to use him as a training example, but then said "I need a different dog, Oliver is too good". I was so proud!! Of course, he's still a puppy, and we have plenty of work ahead of us, but you've laid the best foundation for our new family member to integrate seemlesly into our family until. Thank you so much! I hope you enjoy these pics, and I'll keep you updated on his progress.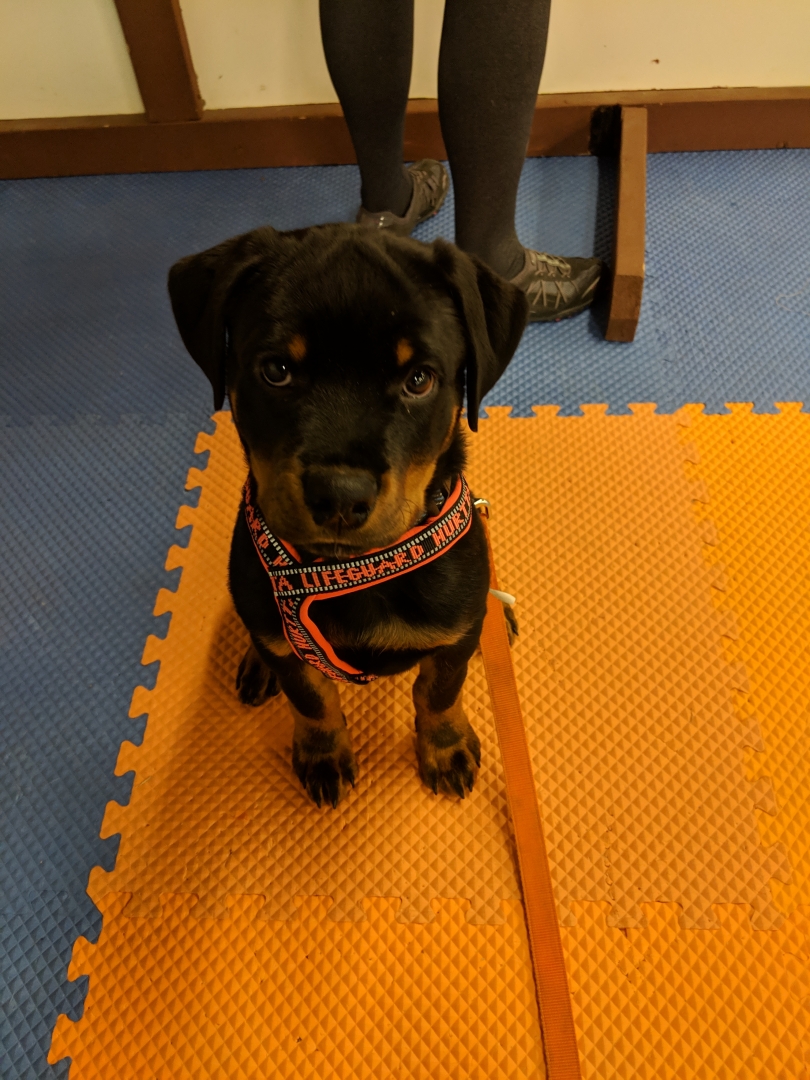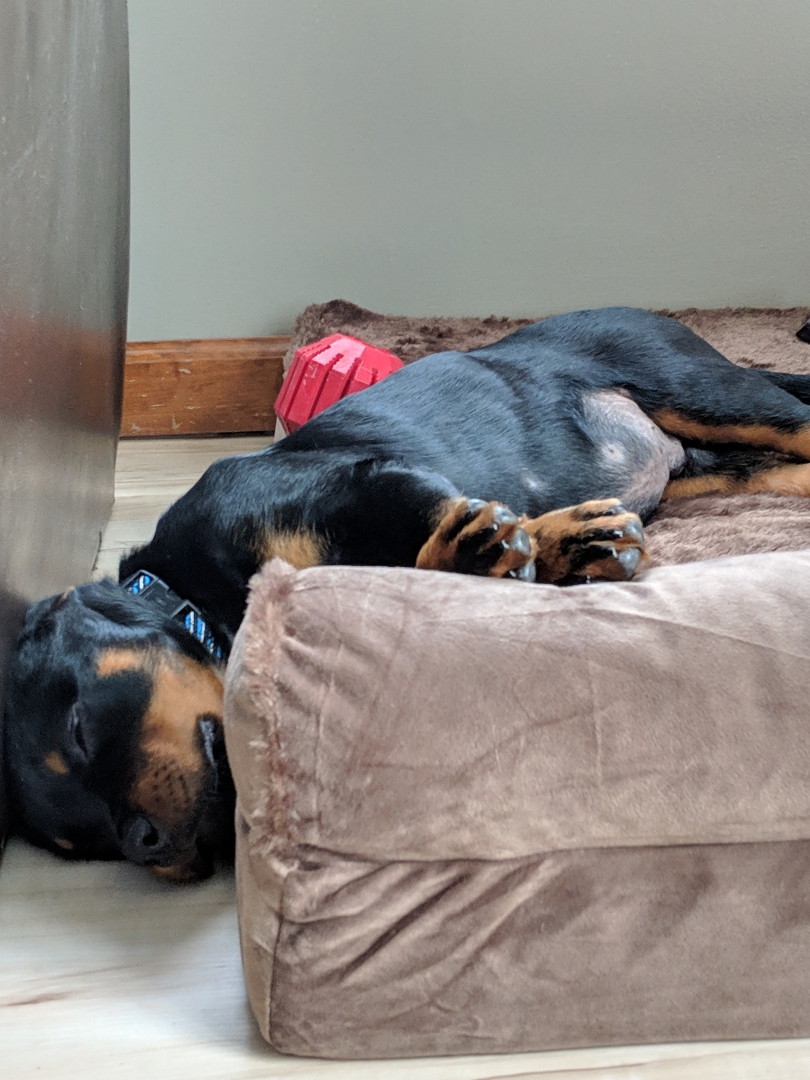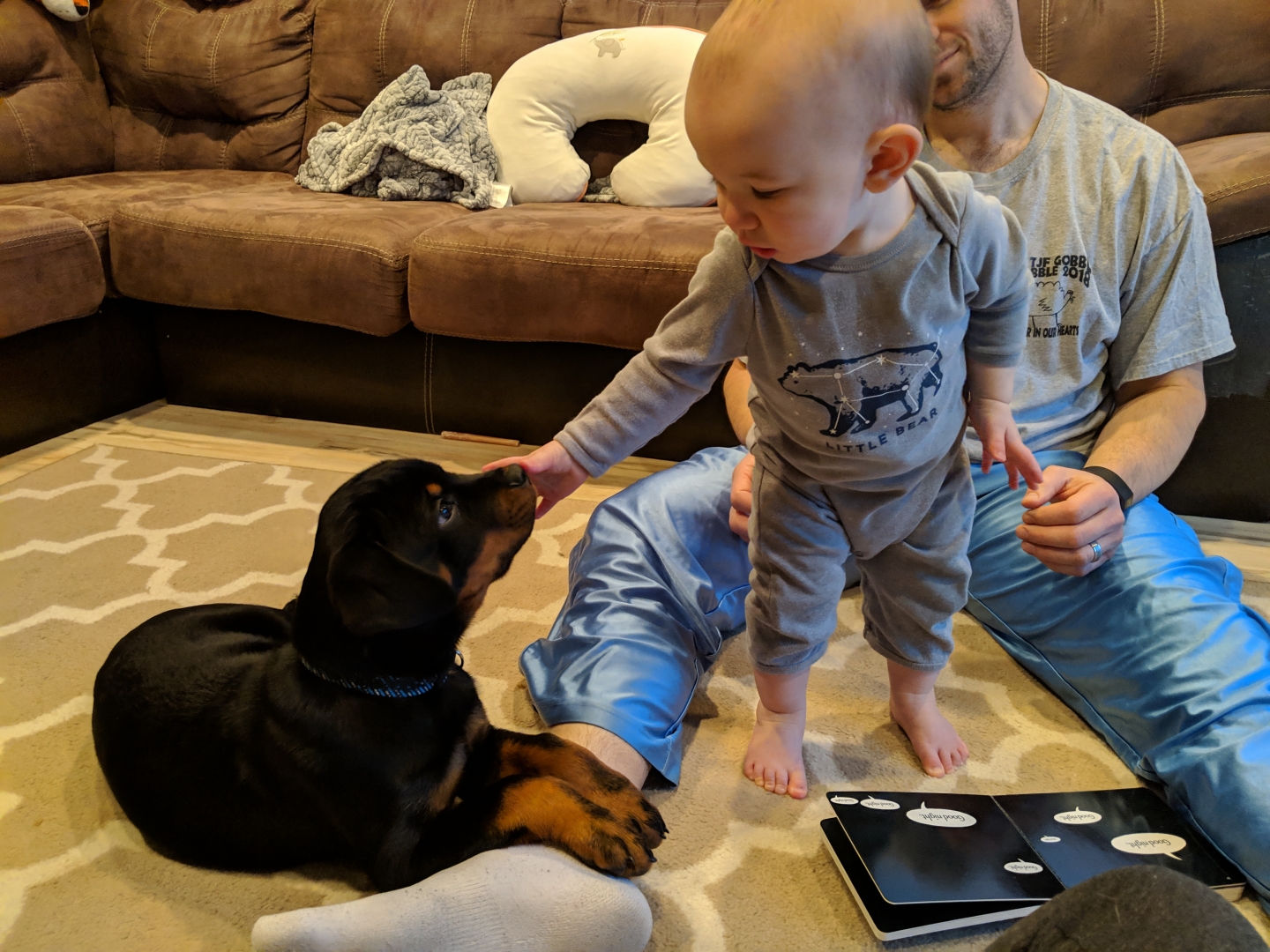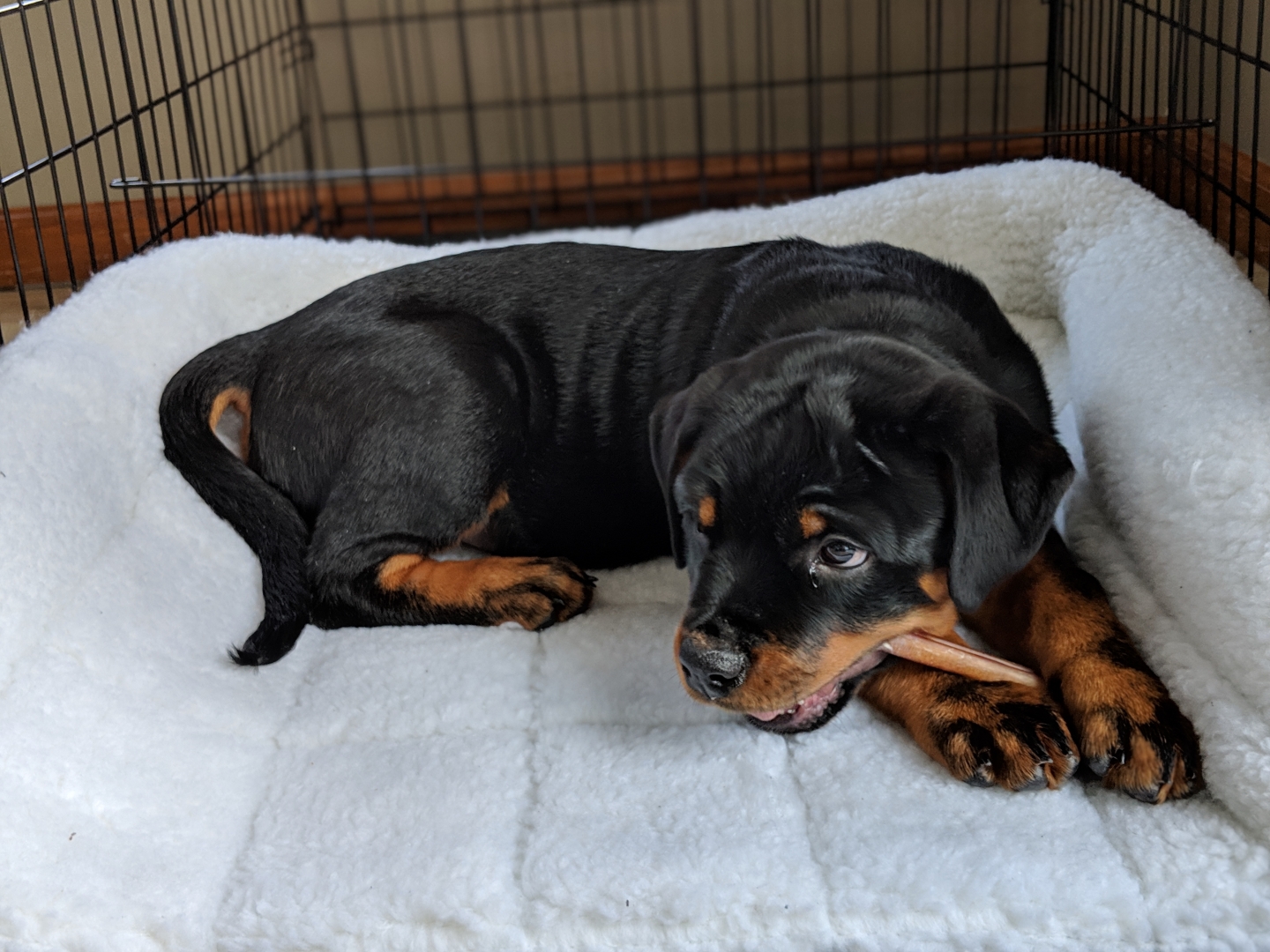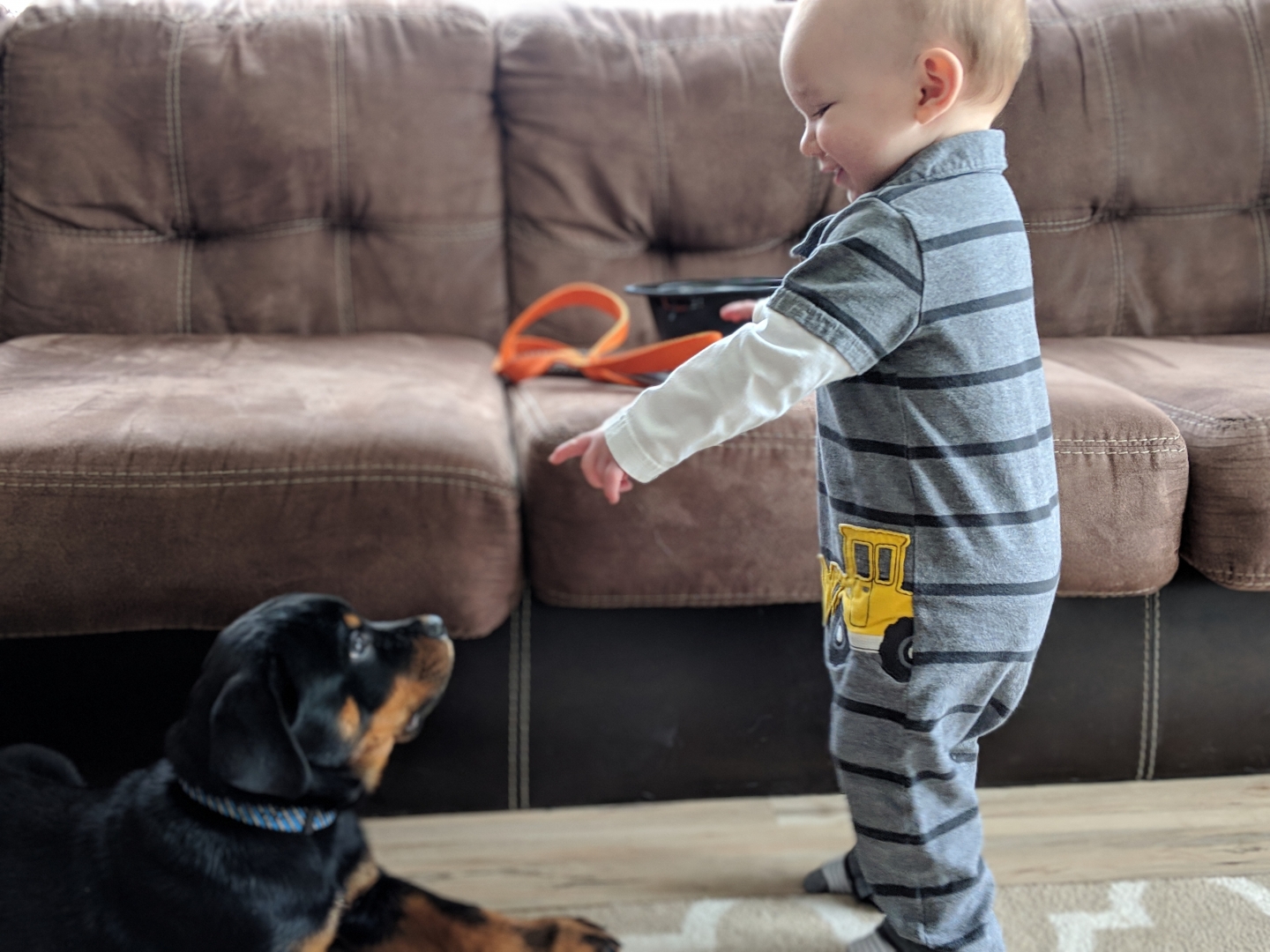 ---
Guardian Otto Von Gottschalk
Just want to say thank you again for everything.  Otto has made it to his forever home and is adjusting so quickly.  The drive back was long but he did about as perfect a job as you could have asked for.  His disposition is so perfect and so is he.  Jess is absolutely in love and couldn't be happier.  I've attached a few pictures and will keep you updated from time to time on how he is doing.
Thanks again!
(Visited 53 times, 1 visits today)