Guardian Rottweilers Z LITTER
Sire: Lex Vom Hause Edelstein
Dam: Goldy Vom Zecwald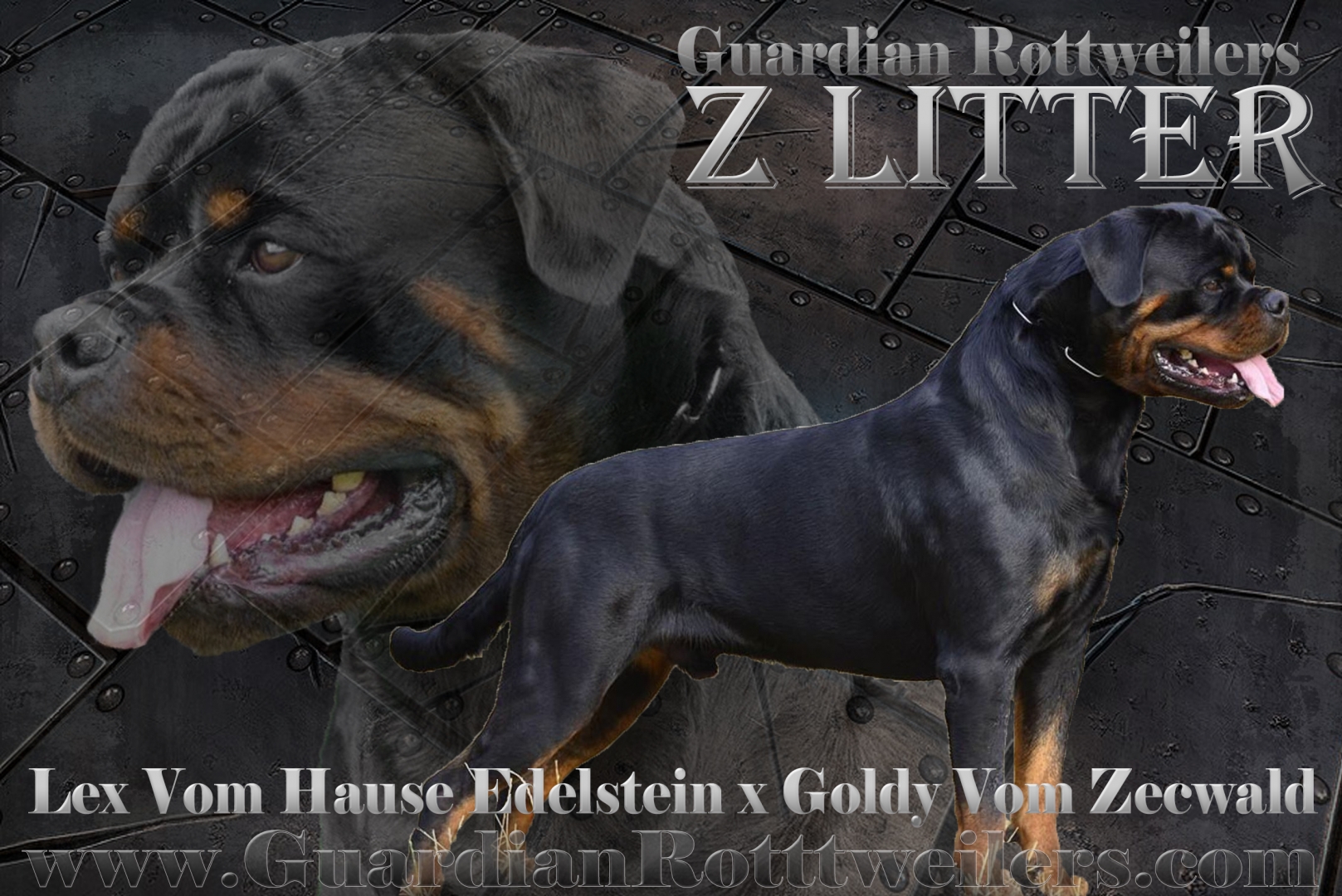 Goldy's Beautiful Boys:


Zak-
Goldy's Gorgeous Girl: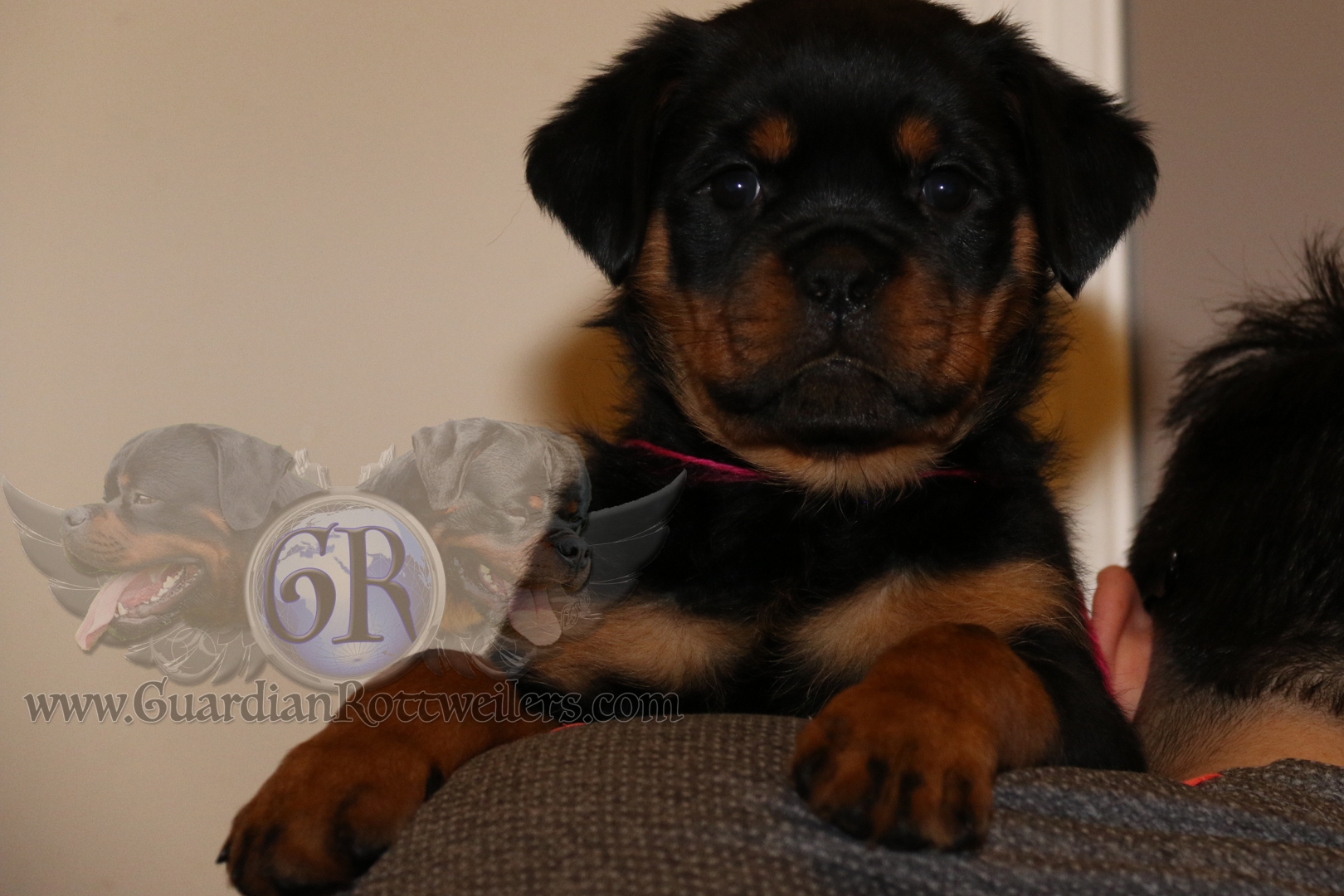 Zakira-
We could not be more excited about this breeding!  Lex is a male I have been obsessed with for more than 5 years.  I was a huge fan of his father, Brabus, and his grandfather, Uzi.  I first met Uzi in Serbia nearly a decade ago and was so impressed, not just with how well built he was as a youth under a year old, but with how easily Sasa's young boy handled this massive Rottweiler that was already over 50kg.  I have had the privilege of not only personally meeting, but breeding to 4 generations in this bloodline and cannot find enough words to describe how much I love and respect this pedigree.  Lex it the epitome of massive, strong, beefcake male physically, but more, he is the heart and soul that I love in this breed.  A beast on the field and a teddy bear off.  I am such a Lex fan!  And breeding him to my Goldy, direct daughter of Rex Timit Tor… worth the cliche- this litter is going to be GOLD!!
This breeding will be a linebreed on:
Mambo v0n der Crossener Ranch
Odo from House Rotvis
Tika Flash Rouse
Dack Flash Rouse
Ramona von der Crossener Ranch
Morro von der Scherau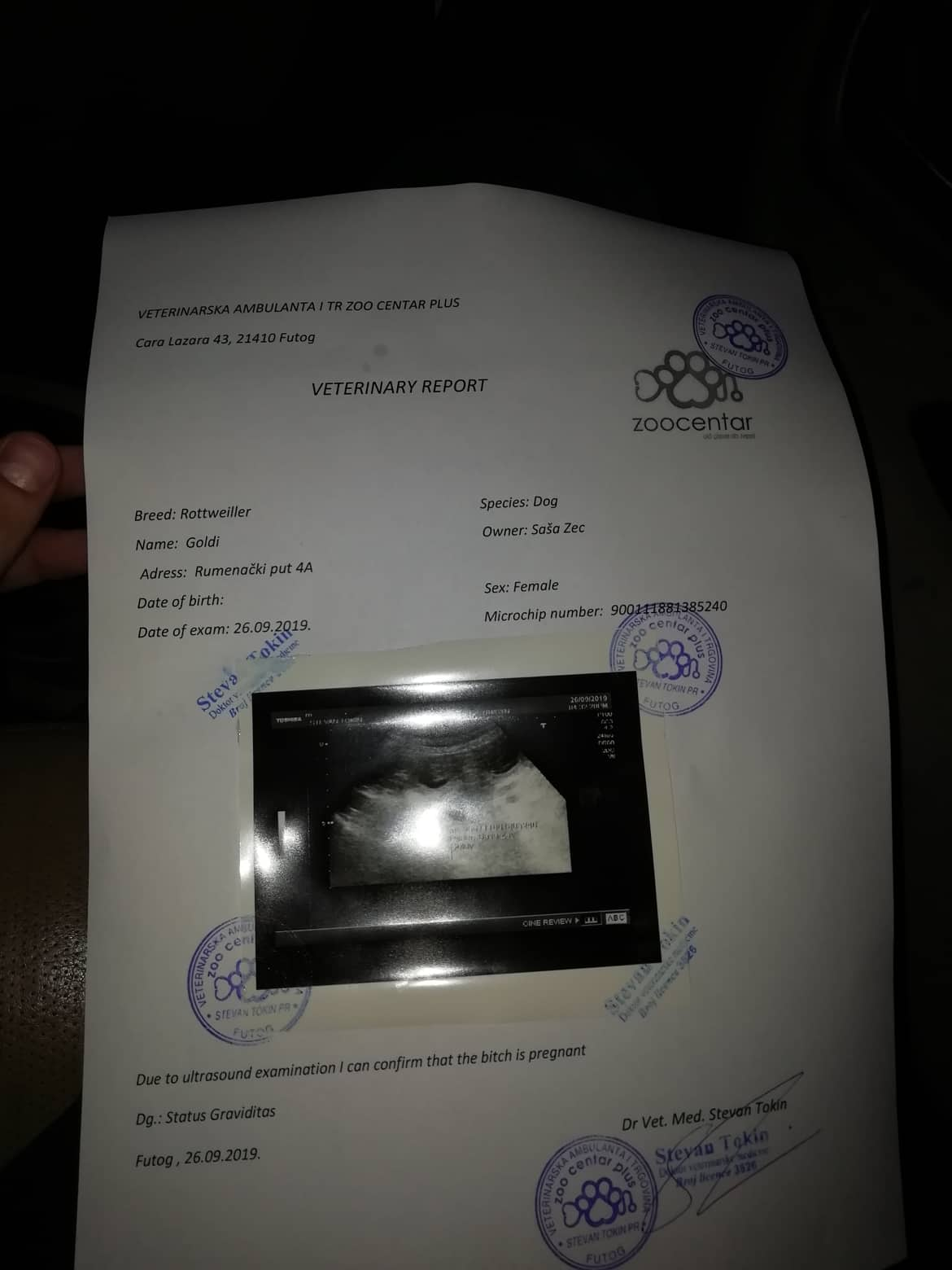 ---
"Ares" Guardian Zandro Von Gottschalk
Hi Alice,
Wow!  That sounds like quite the adventure to get home.  Glad that you both made it home safely.  I know exactly what you mean about the frustration of dealing with other drivers who frankly should get off the road as they are a danger to themselves and others.
We are using "Ares" as his call name.  I'd like to change his official name if possible, to "Zandro", Greek/Slavic, means man's defender.
He is SO smart it's incredible!  He was crate trained in 1 day.  Slept through the night without a sound, starting on the third night.  He has been using the wee wee pads almost exclusively for the first few days.  A few mistakes but pretty consistent.  We then moved 1 out to a AstroTurf patch and he has been going there at least several times per day.  So, all in all, the potty training is coming along nicely.
He has been a joy to walk on leash and can usually be left with a slack leash and he naturally heels on my left.  I changed the chip info online to our name.  I'd like to add you as an alternate contact, just in case, if that's ok.
TODAY, he had his first visit with our primary vet, Dr. Drogar.  He was an absolute angel.  The vet was incredibly impressed, is very familiar with the breed and commented on his exceptional genetics and confirmation. 
  Ares was given his rabies vaccine and his first Lyme disease shot since it's prevalent in our area.  I'll take him back in a couple weeks for next shots as indicated on your paperwork.
He has an excellent appetite and as of today, weighs 36.4 lbs.
Tomorrow, we have his first meeting with a trainer who will help with basic obedience, teaching me grooming, etc.  Soon I am hoping to have him setup with a trainer about 45 minutes away who specializes in Rottweiler training using positive reinforcement.
I can only imagine how much you both missed him on the way home.  I miss him when I have to run out for an hour. 
. As you had said, he just wants to love and be loved.  He came out of his shell in a day and has been a joy to just be with.  My son loves to lay on the floor and cuddle with him.  My wife dotes on him constantly.
I'll try to attach a couple of pictures below.
All the best,
Marcel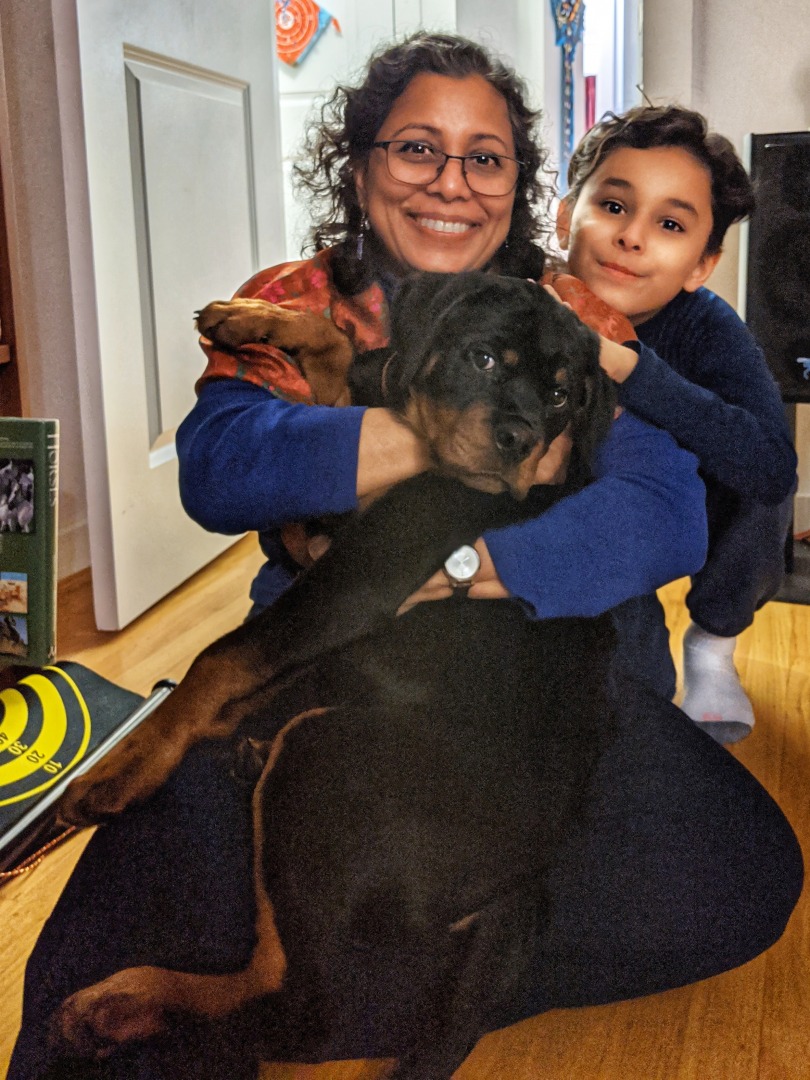 ---
"Sam" Guardian Zak Von Gottschalk
Hi, Alice!  Hope you and your family are well!  Sam (Zack from your Halloween 2019 Z litter) is everything we hoped for and more.  He is the most zen, curious, friendly, best temperament all around dog we've ever had and he is so smart and such a pleaser — also he is such a CUDDLER like an enormous teddy bear in addition to being a gorgeous dog!  Thank you so much for bringing so much love into our home!!  We are thankful to YOU and please also thank your kids who did such a great job with the early socializing and training they did before we brought him home.  :-). We love you guys!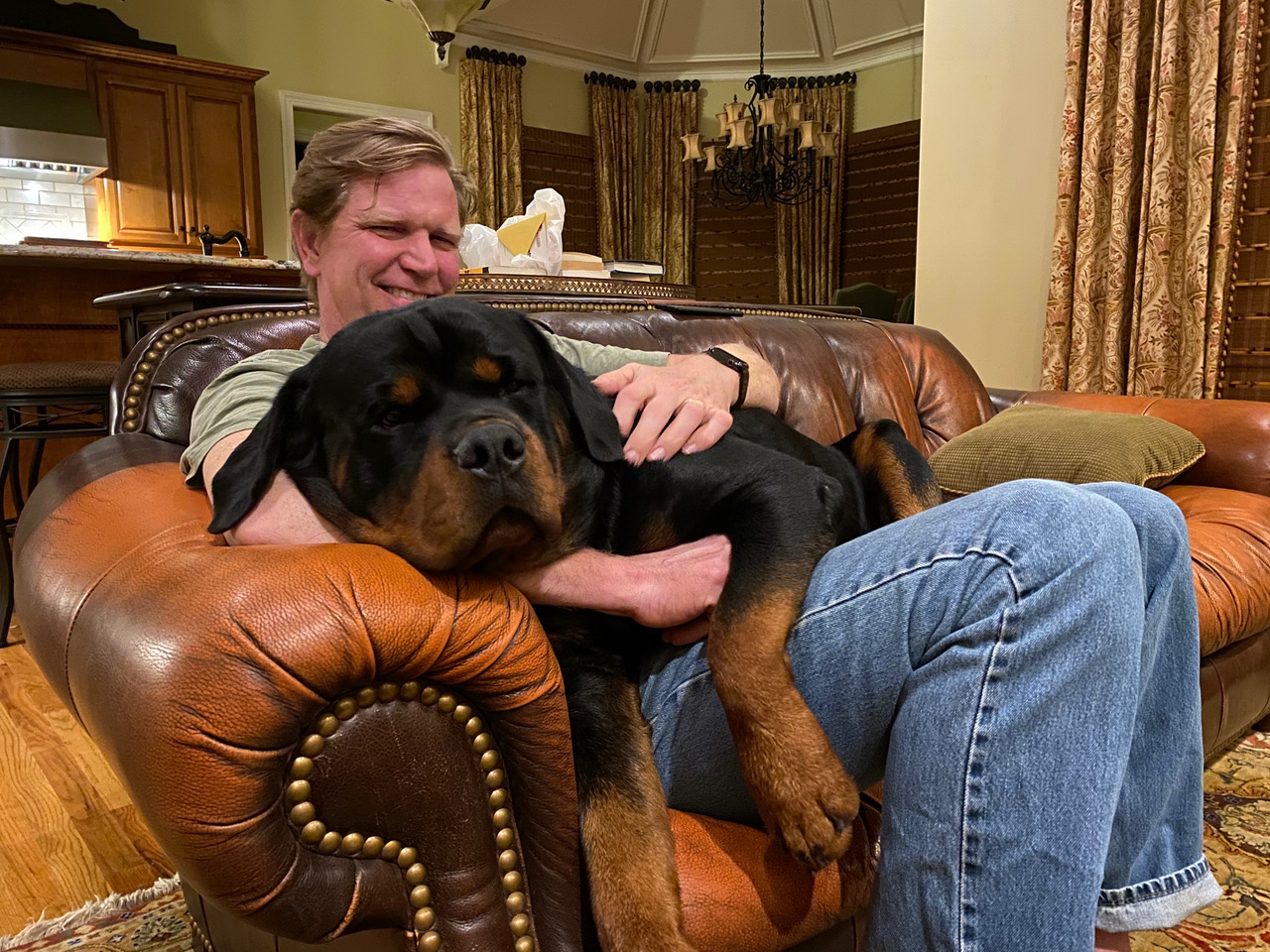 ---
"Kobe" Guardian Zeek von Gottschalk
We got Kobe (Zeek) from a couple years ago and may be interested in getting a companion for him.  Interested in a few more of the particulars of where they came from and price.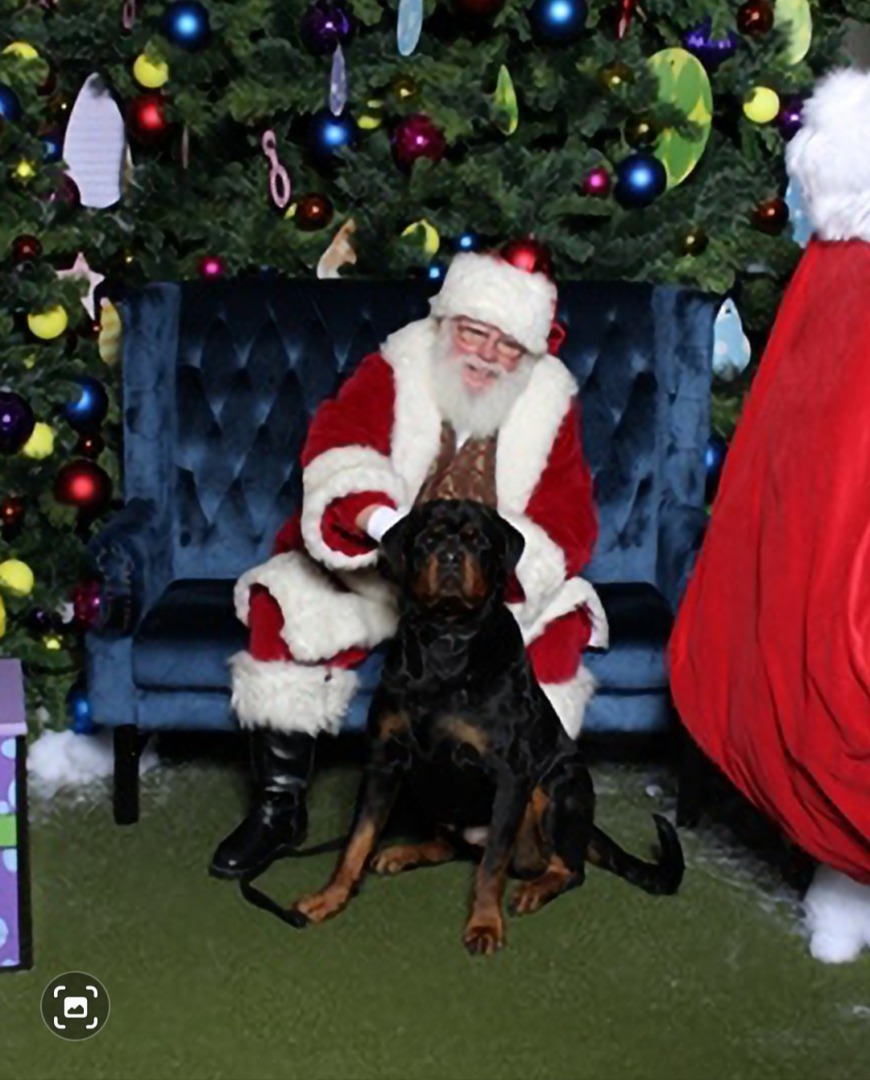 ---
"Hercules" Guardian Zikalo von Gottschalk
Hello,
Hope all is well for you guys, and the new years started off right for your family! I seen on Facebook you have been having a lot of traveling and looks like fun past few weeks. I love all the pictures!!
I just wanted to send an update on Athena since she's now 3. ( how time flys!) she's currently in heat so things have been extra exciting for us. LOL. Her and Hercules definitely want to make puppies very badly! She has been a great girl, very lazy most the time she just wants to cuddle and has selective hearing when she sees a squirrel.. she hates them with a passion and we have 3 that like to taunt her almost every day. She hasn't been able to get one yet though! Hahah
Not sure if you still want to breed her but I def don't think you'd have any problems, least she doesn't resist when Hercules tries! I will try to upload some pictures I hope they will come through.
Hopefully talk to you soon.
With love the Snyders,
Hercules and Athena.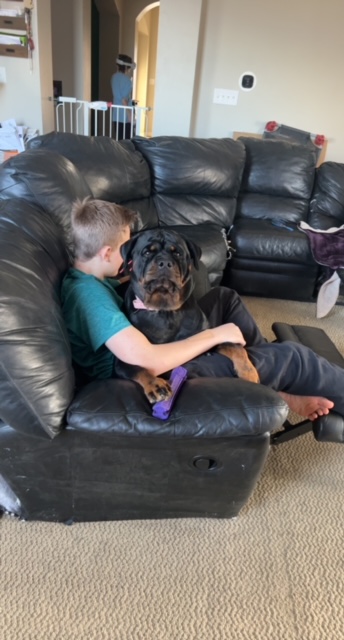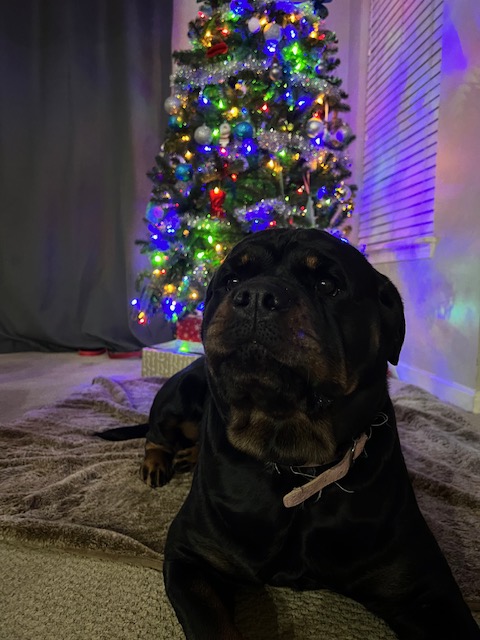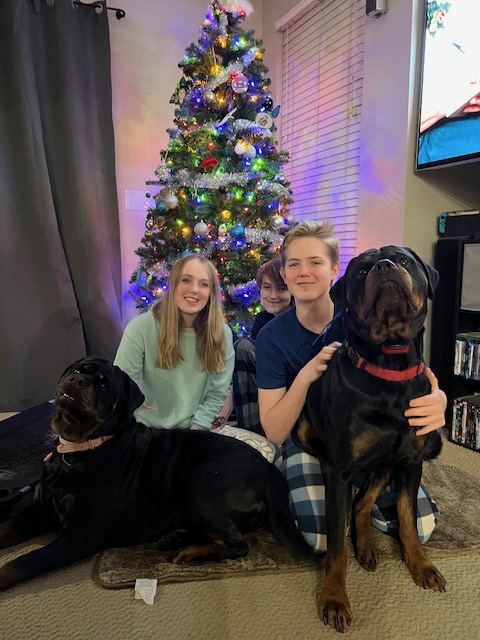 (Visited 109 times, 1 visits today)