Guardian Rottweilers V LITTER
Sire: Boda TGI Se Ungo-Rot
Dam: Guardian Pantera Von Gottschalk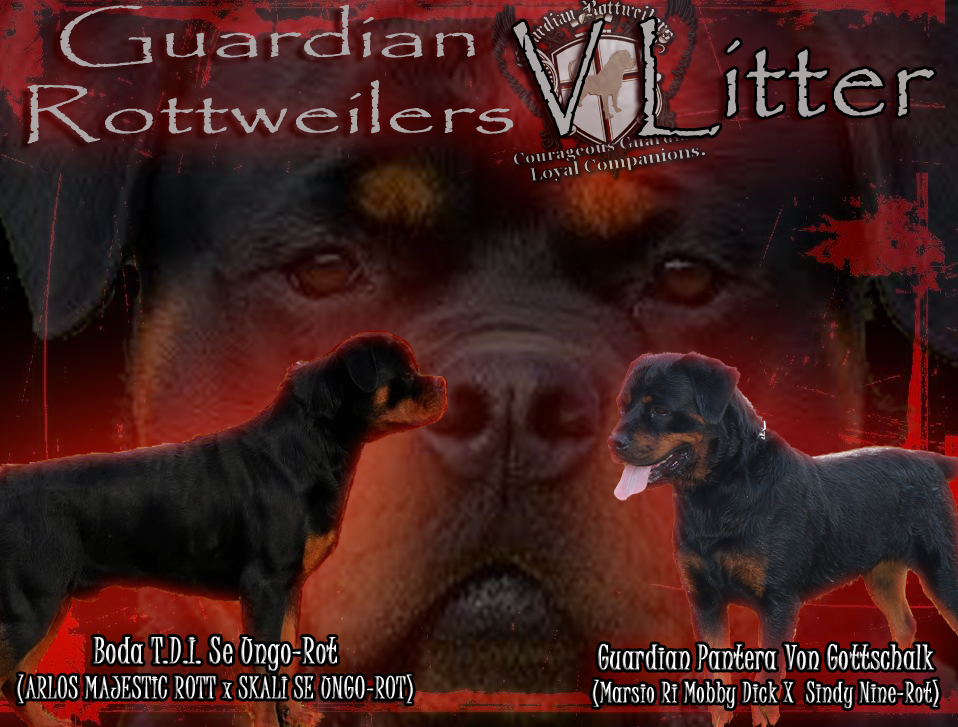 What a great combination!  Pantera is a strong, powerfully built female with a very typey head.  LOVE the bloodlines on this girl!  Her sire is International Champion Marsio Ri Mobby Dick, one of Europe's most noted studs with progeny in nearly every country and continent!  Marsio is world renowned for not only the caliber of conformation he gives his progeny with extreme bone and substance, but more importantly the consistent character he produces.  A calm, confident dog with good drive balanced so keenly with a biddable, gentle spirit.  I raised the mother of Pantera, Sindy Nine Rot, from the time she was a youth.  What a fun-loving, always happy young lady.  She loved to splash in the water with the kids and whenever she did something amusing, she always turned around with a big grin on her face and waited for you to laugh.  Sindy's sire is the great Cuno von der Tonberger Höhe who is of course sired by the legendary Mambo von der Crossener Ranch!!  So much packed into one pedigree!! Pantera is such a great mix of Marsio and Sindy. The sire for Pantera's litter is an up and coming star that I have followed since he was a puppy!  I had the honor of hosting his mother, Skali Se Ungo-Rot here at Rottieopolis.  What a phenomenal female!  Skali is sired by none other than International Champion Marsio Ri Mobby Dick, so it is easy to see where her head type, bone and substance originate from as well as her exceptional personality.  Boda's sire is Arlos Majestic Rot!!  This superstar has taken the world by storm and has very quickly become a favorite among breeders and judges!  He has a very strong head type and very well muscled frame.  I have had the pleasure of using Arlos for stud previously and had outstanding results!  I have very high expectations for this breeding and these pups!
        Victoria                  Viper               Vlinder        Vegas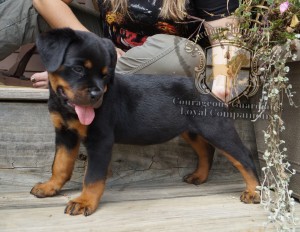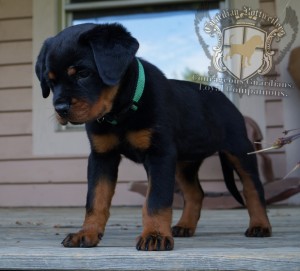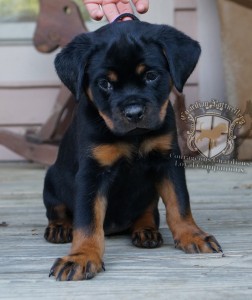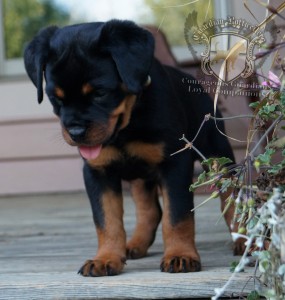 We are so very proud of this litter!!  Not only were these pup consistent but OUTSTANDING as well!!  I cannot wait to see where the careers of these beautiful girls take them!  We are beyond proud to announce that our little Vlinder will be headed to our trainer in The Netherlands and become his foundation female!  Hans is a well knowns and greatly respected trainer who has handled and trained some exceptional dogs.  He has bred, trained and handled Boxers for over 20 years and has some of the best Boxers you will ever see!  He began working with and training my dogs and is currently training Ice, Ikon and Ocho.  Although Hans has handed some incredible Rottweilers over the years, after training and working with my dogs, he decided that he would like to embark on the wonderful journey of breeding Rottweilers!  Furthermore, he wants my lines to be his foundation!  I am so very jealous of my friends like Hans that have access to some of the world's best dogs, breeders and bloodlines all within driving distance!  Hans as well could have any dog or pup out of any German kennel with just a short drive and yet he chose Guardian Rottweilers!  I honestly am not sure what I am more proud of- converting a veteran Boxer breeder to THE only breed for me! or the fact that after 20+ years working with some of the best judges, trainers, handlers and dogs in the world, Hans has chosen Guardian Rottweilers!  Guess it is true- Once you have owned a Guardian Rottweiler, everything else is just a dog!
---
Guardian Victoria Von Gottschalk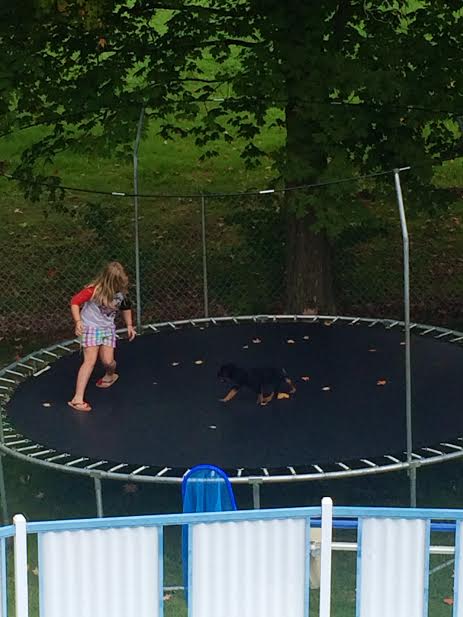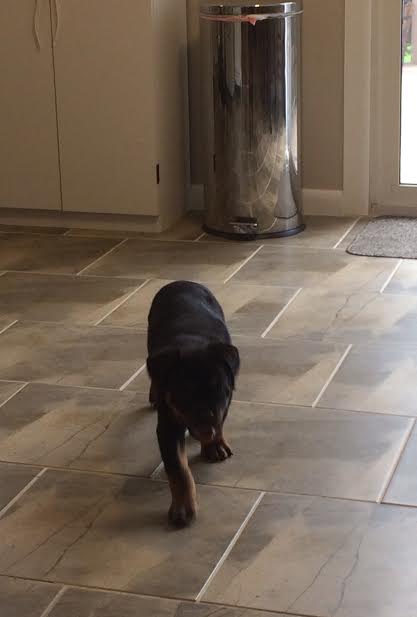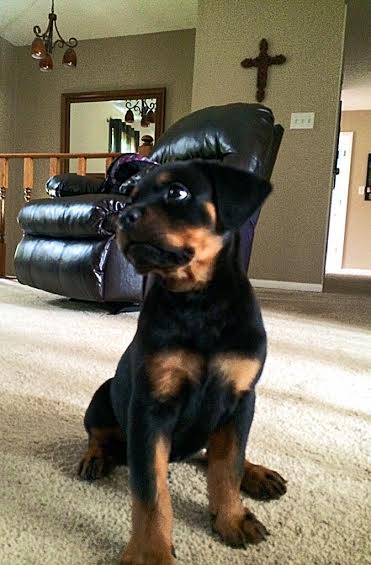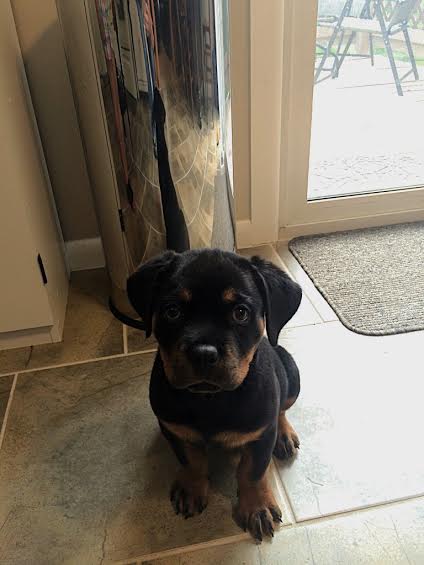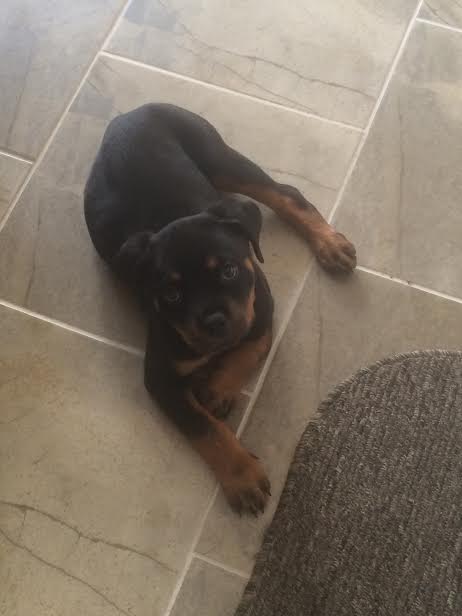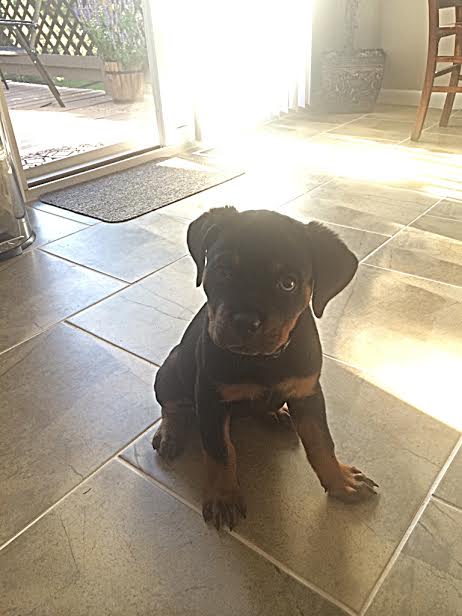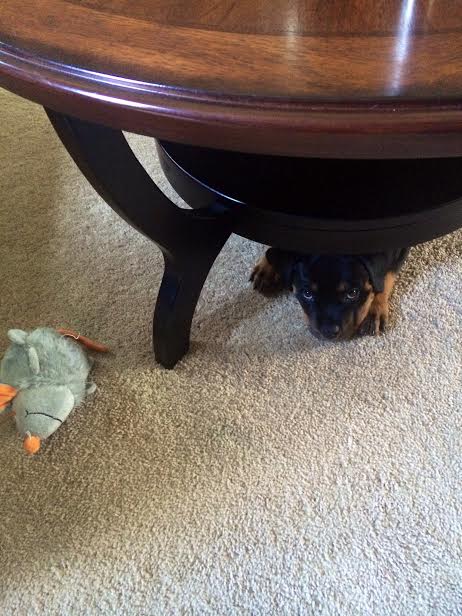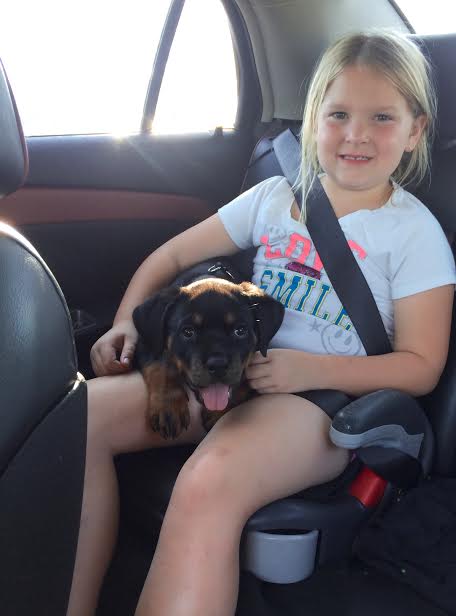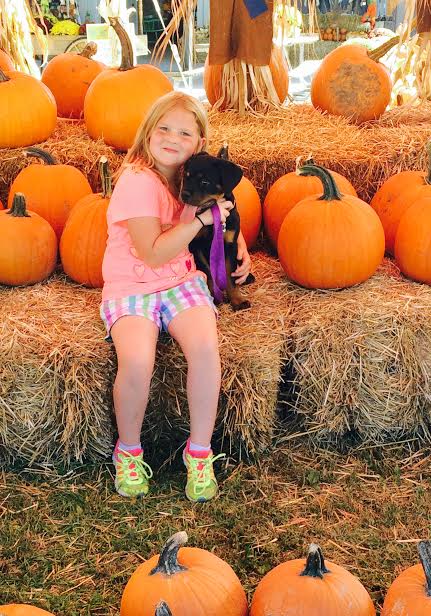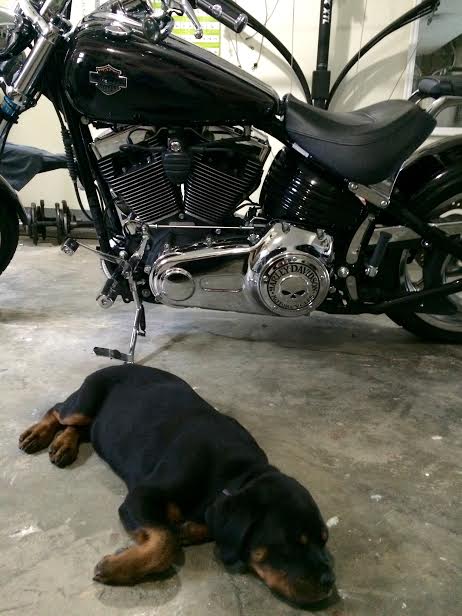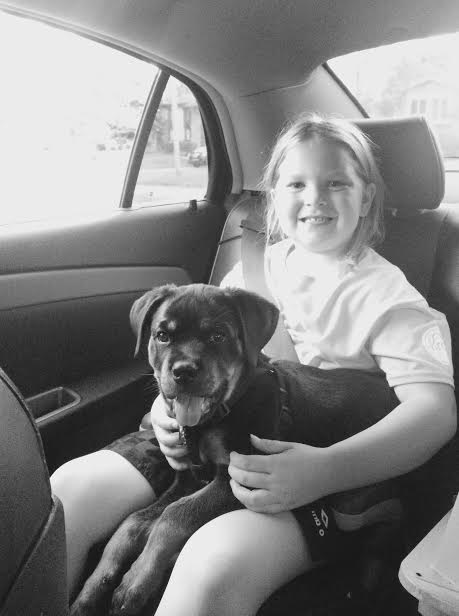 Click on these 2 links for 2 short videos of young Aislynn training with her best friend!
IMG_3619  IMG_3620
---
"Parker" Guardian Vegas Von Gottschalk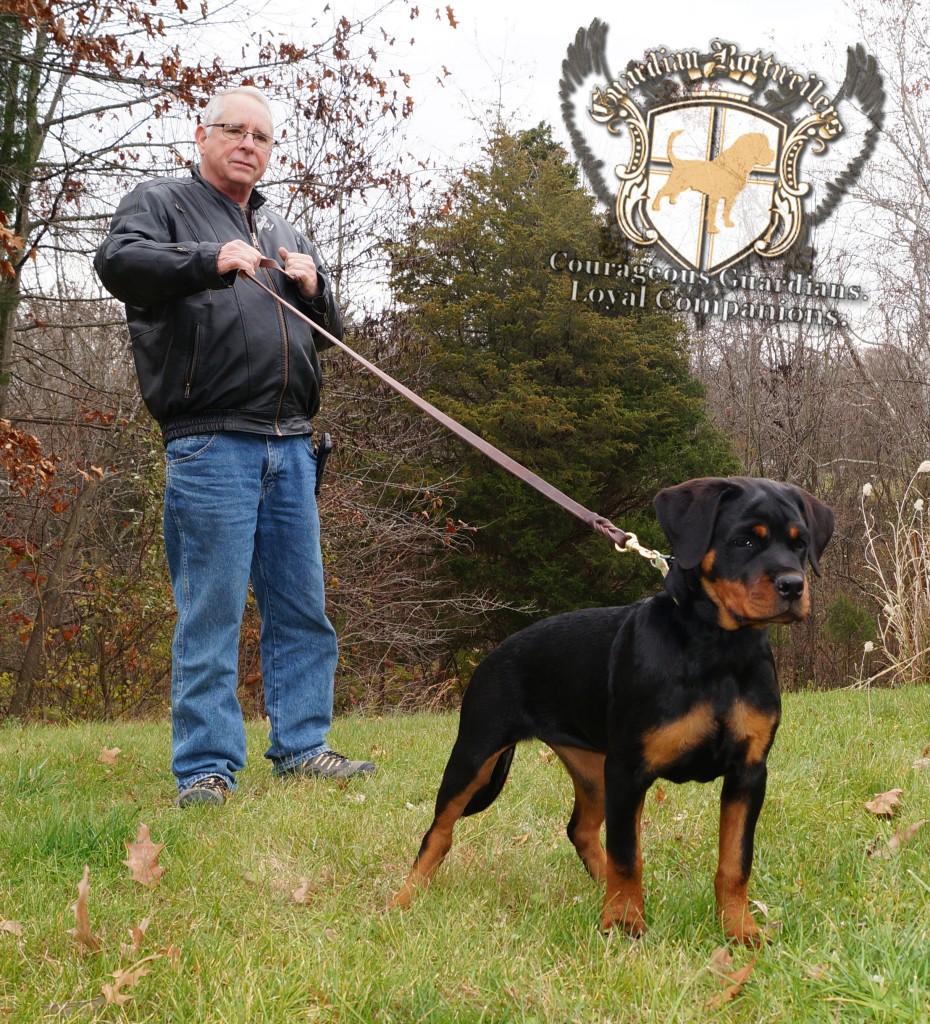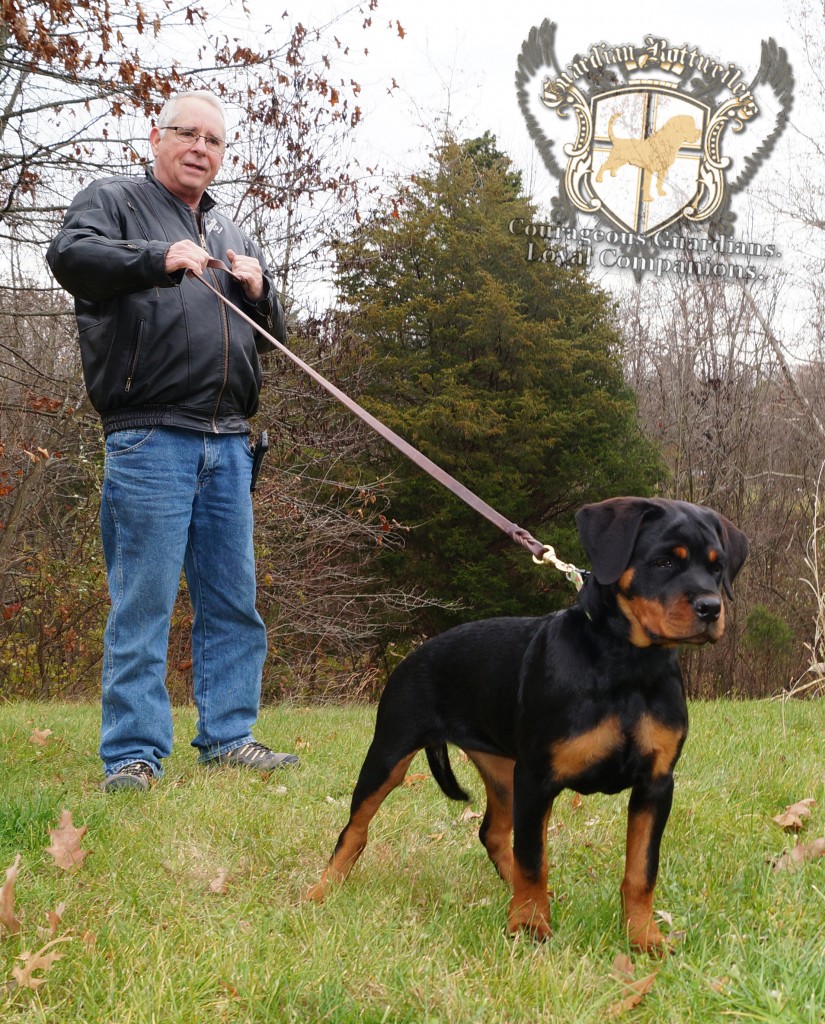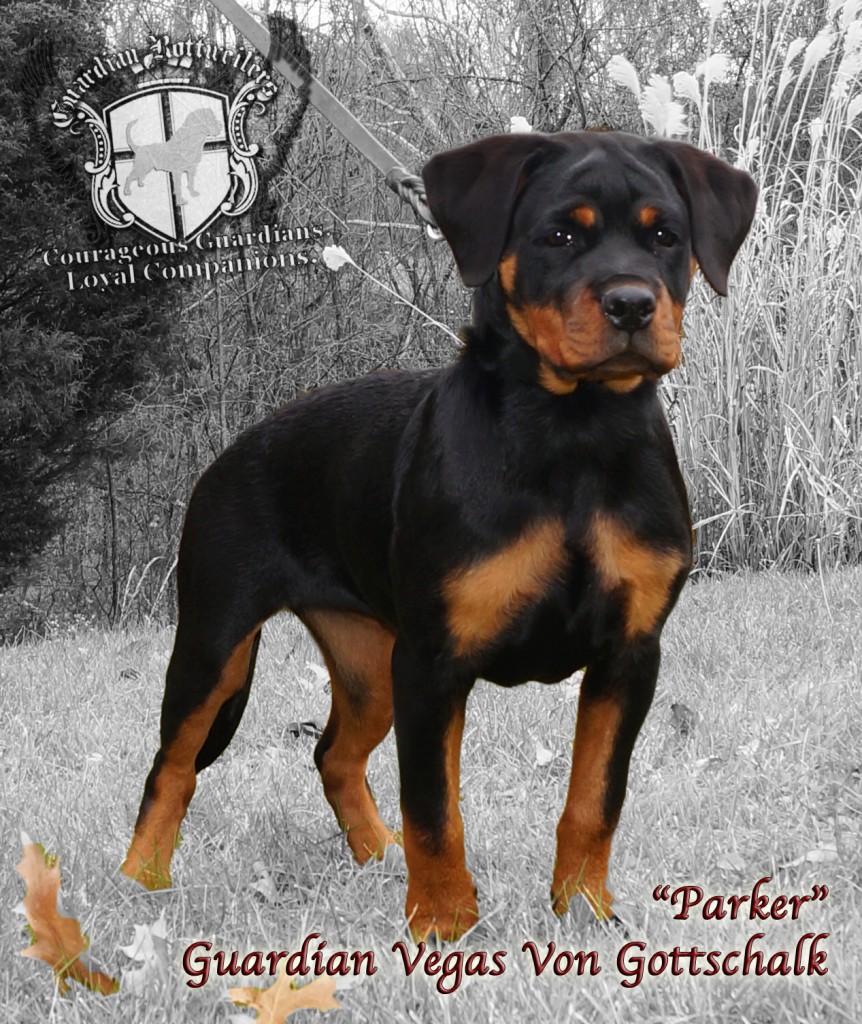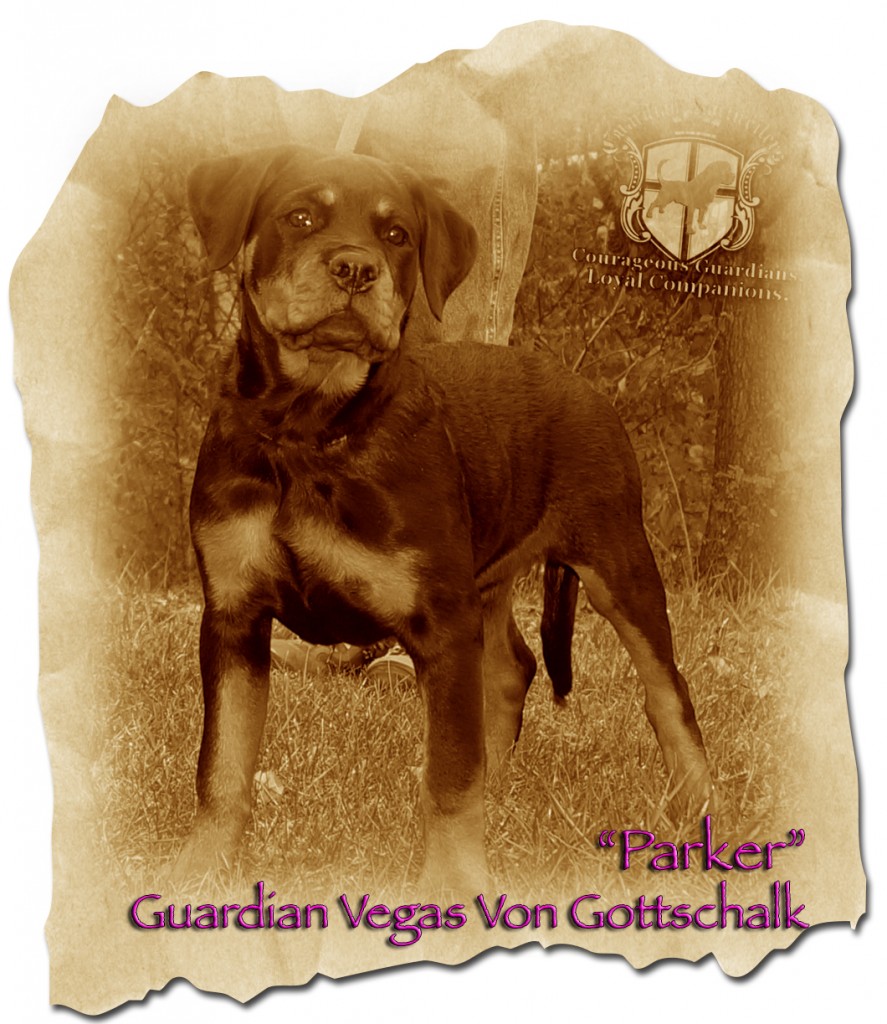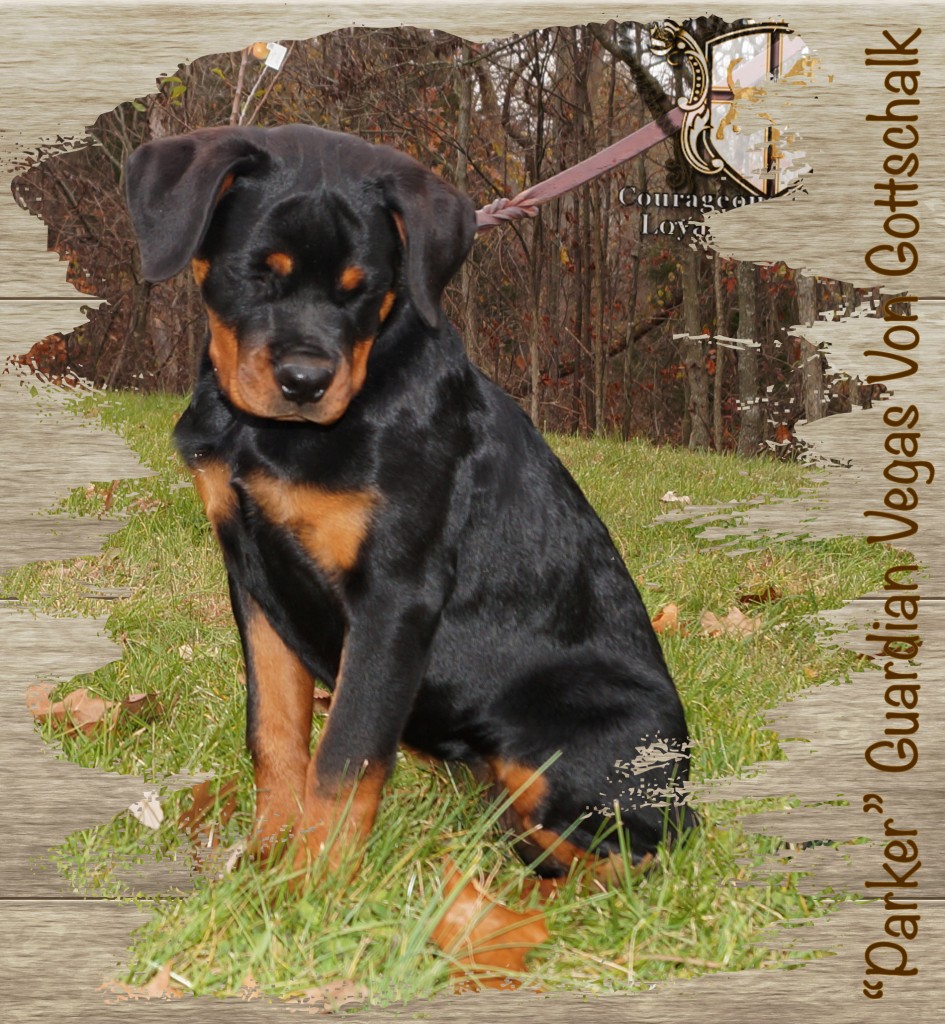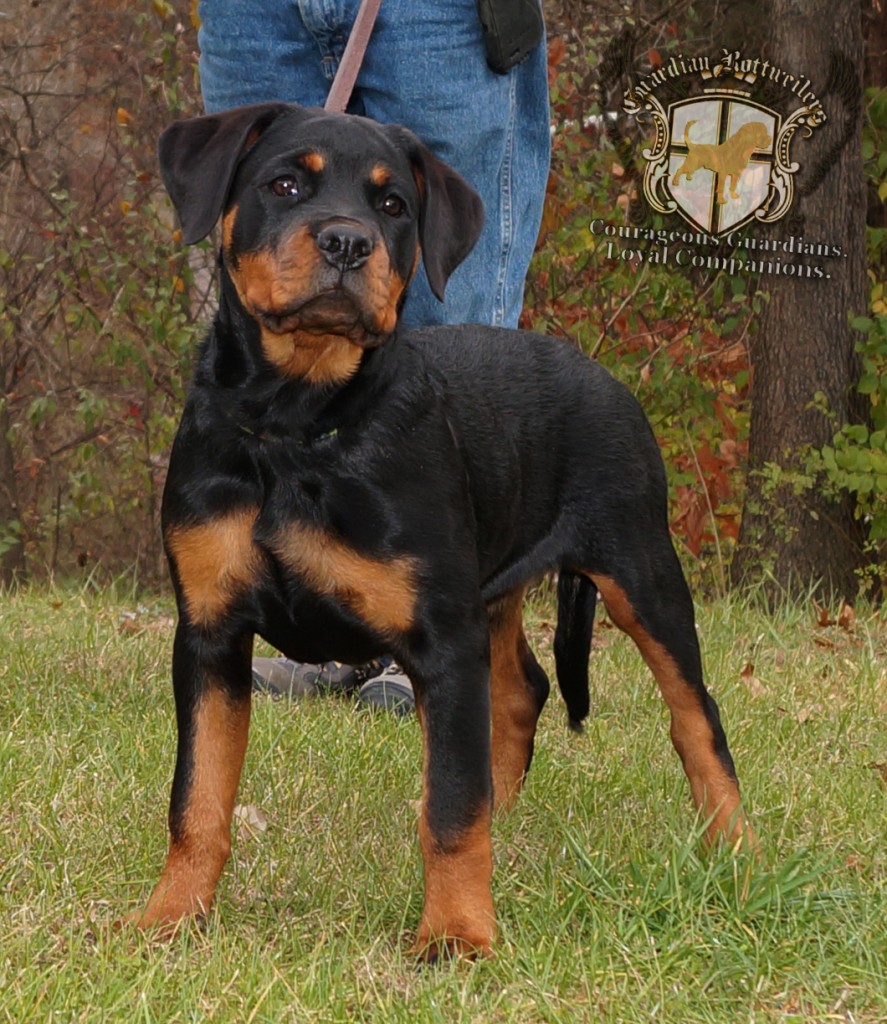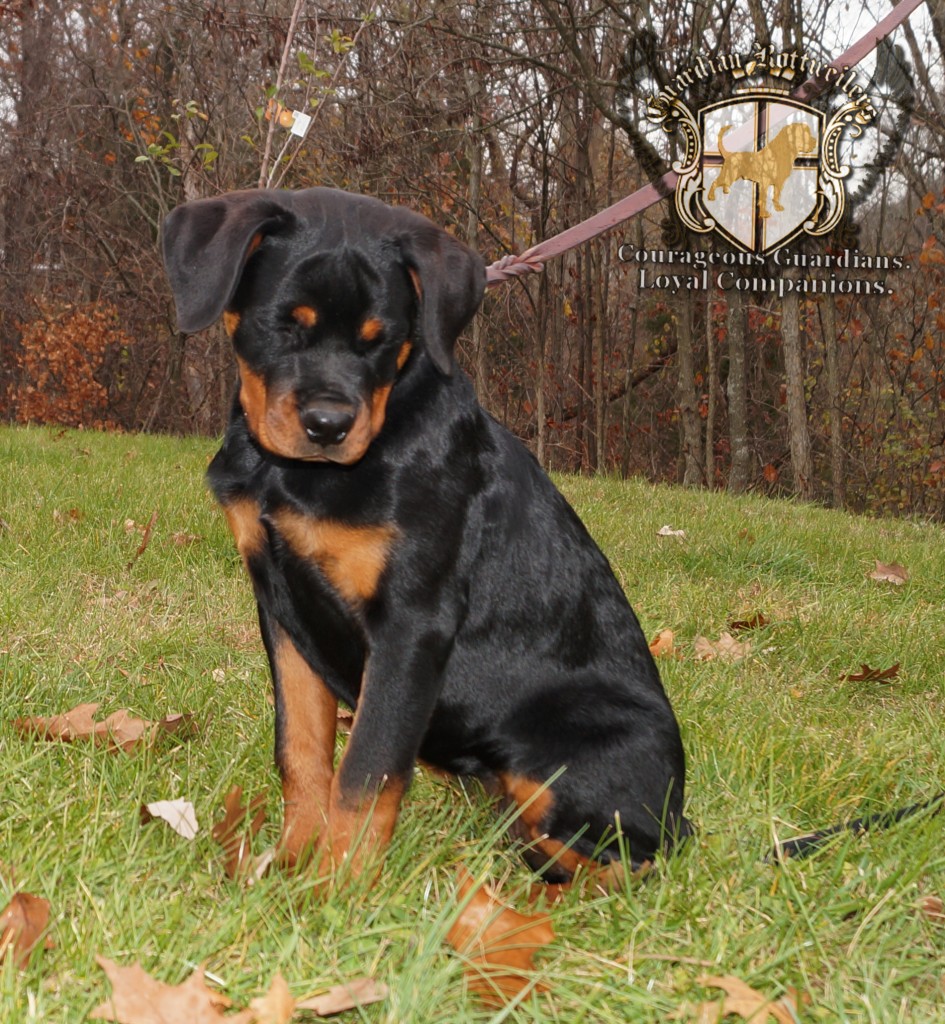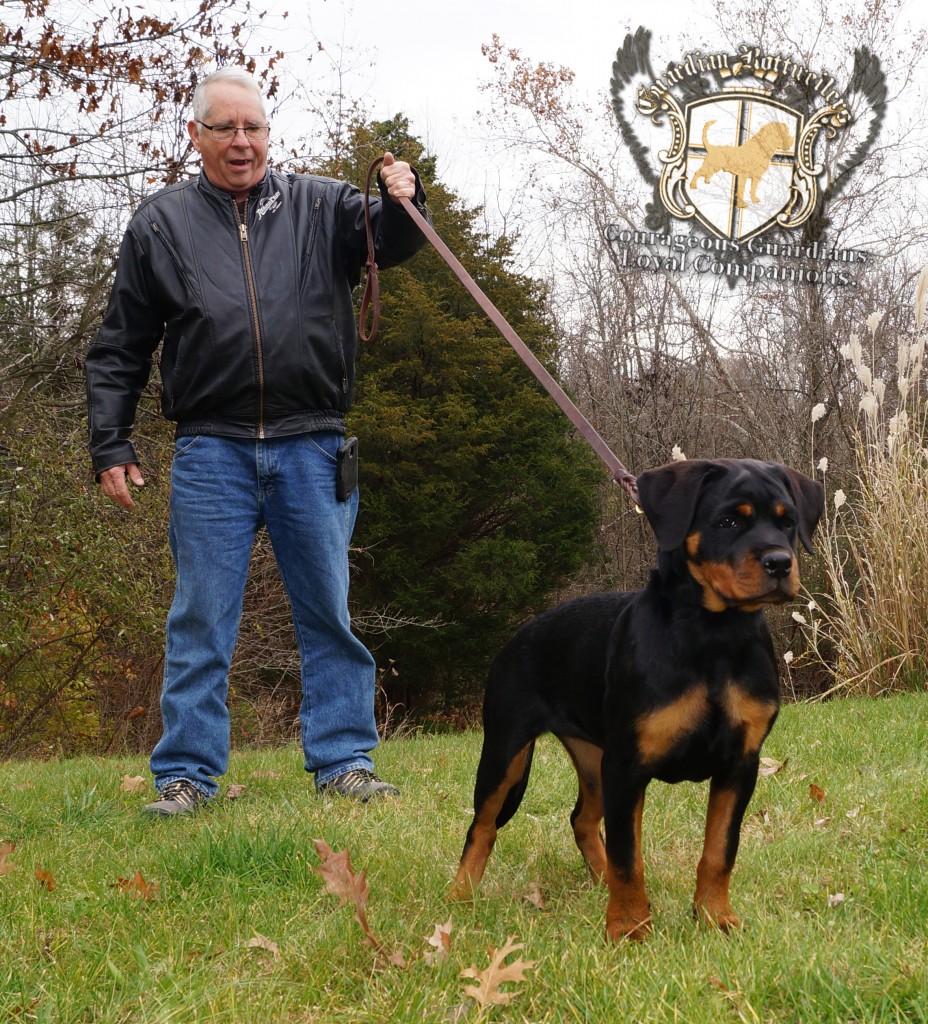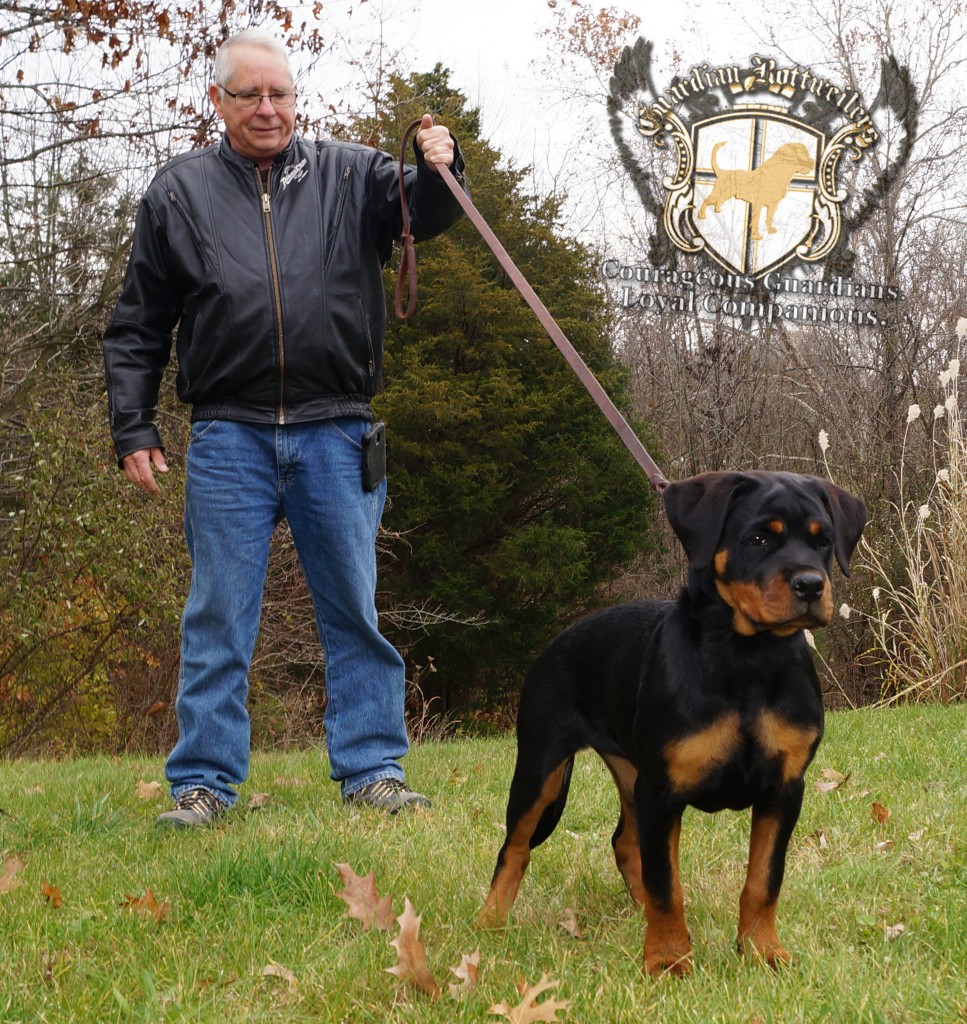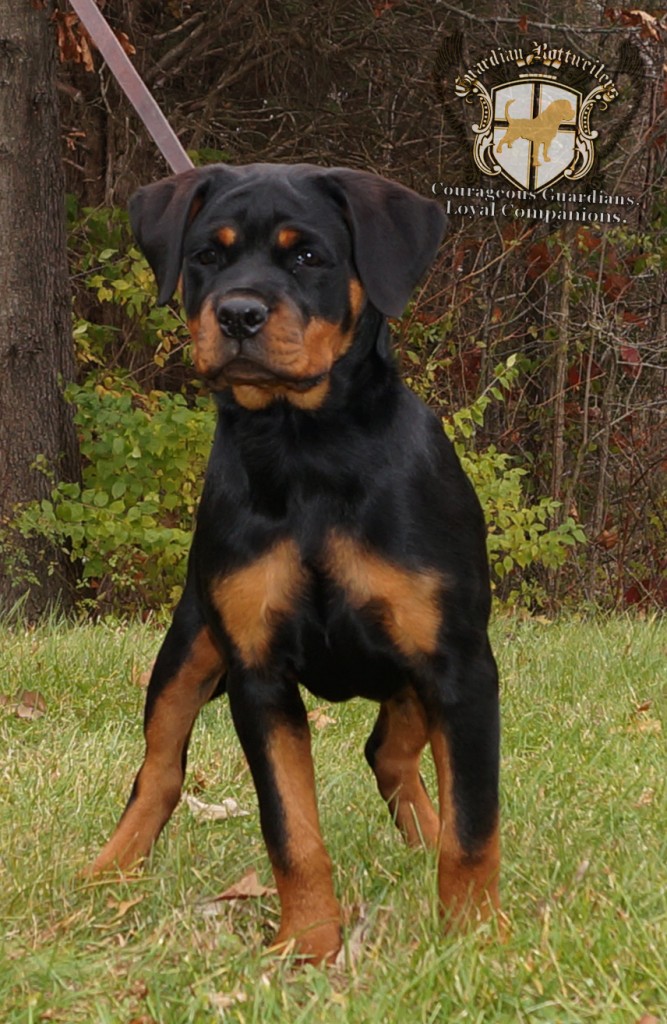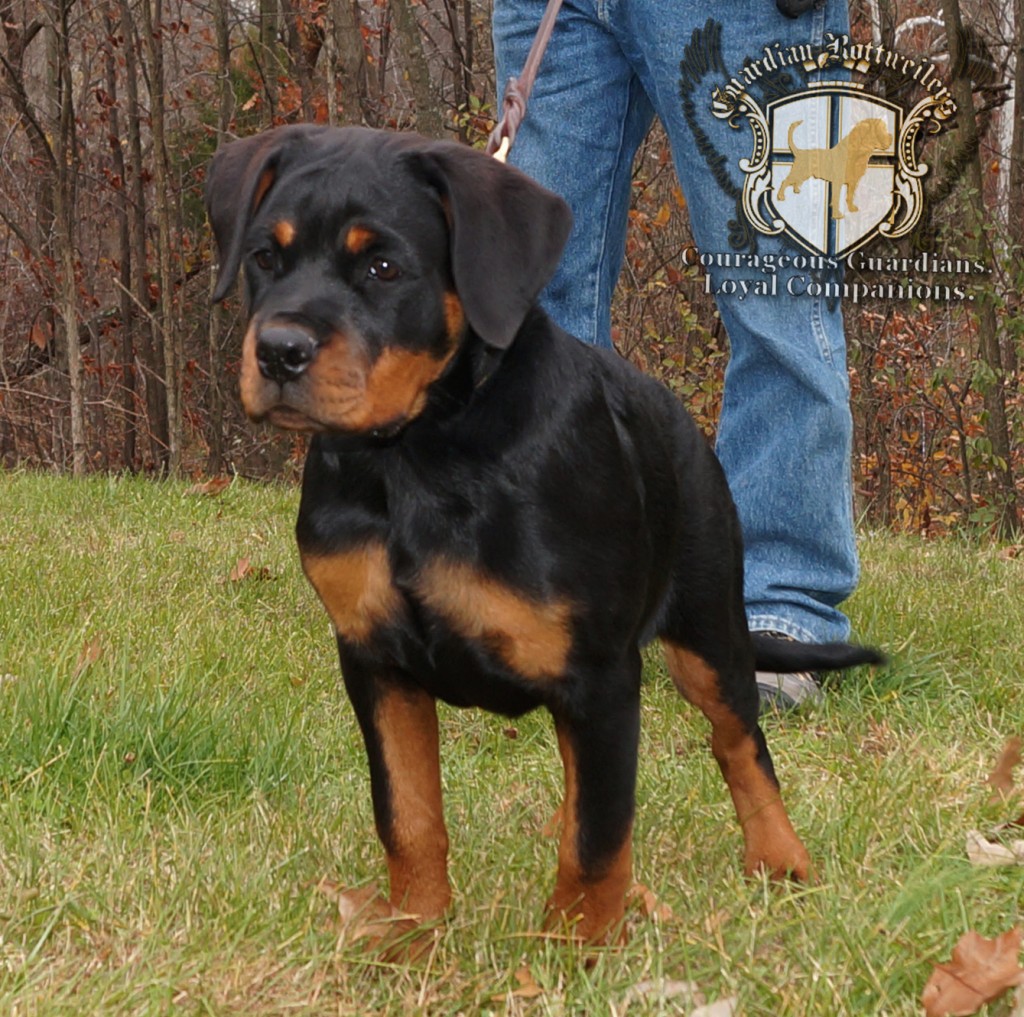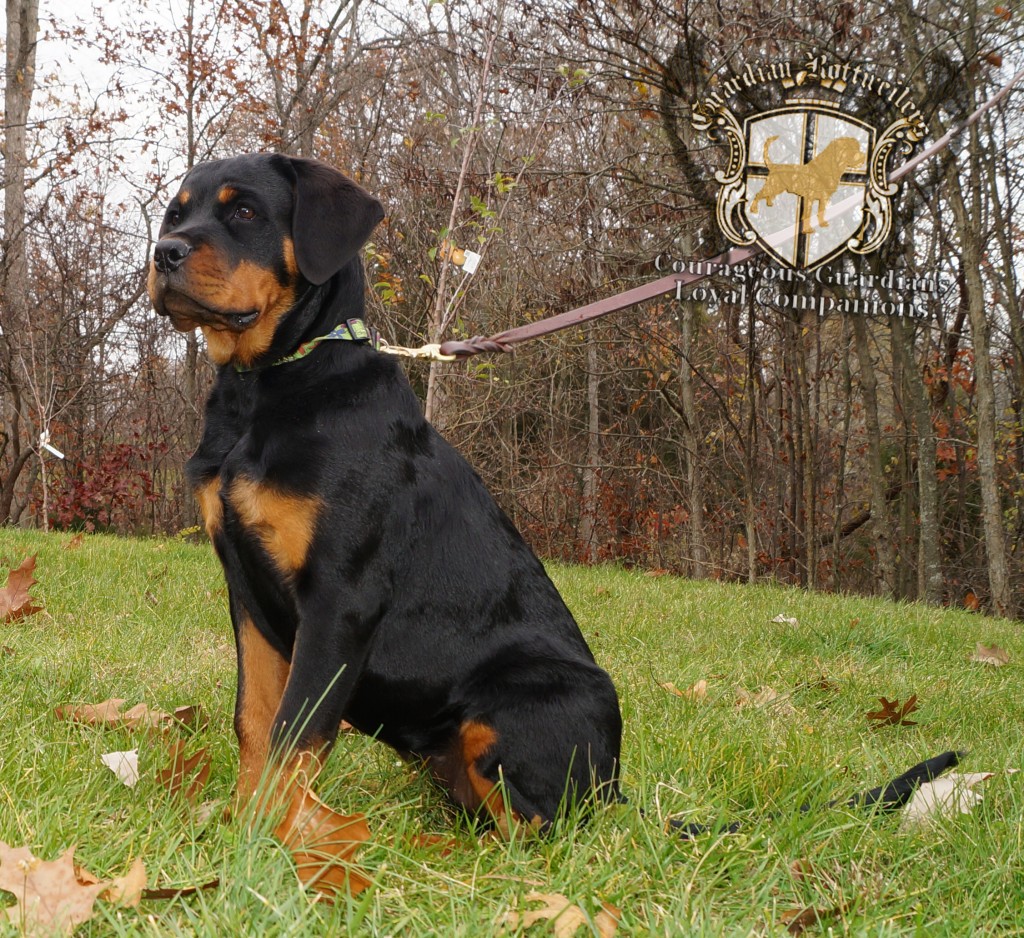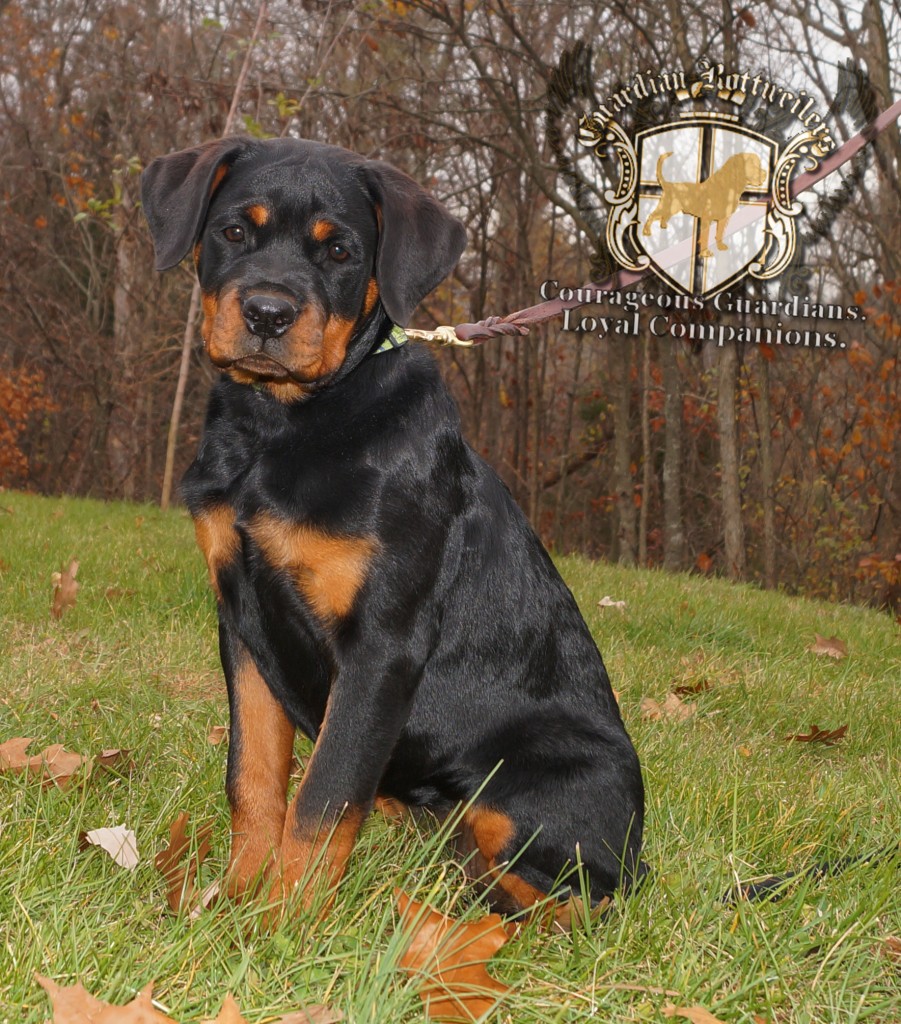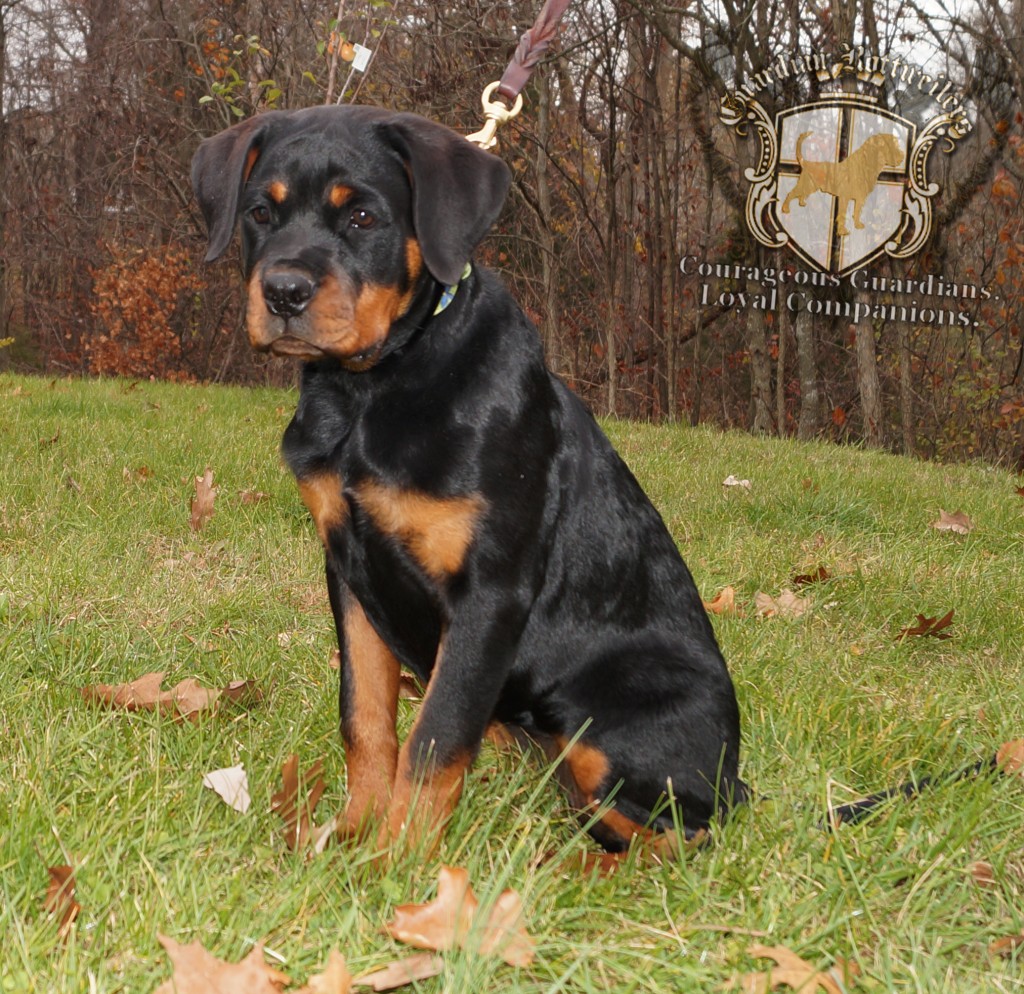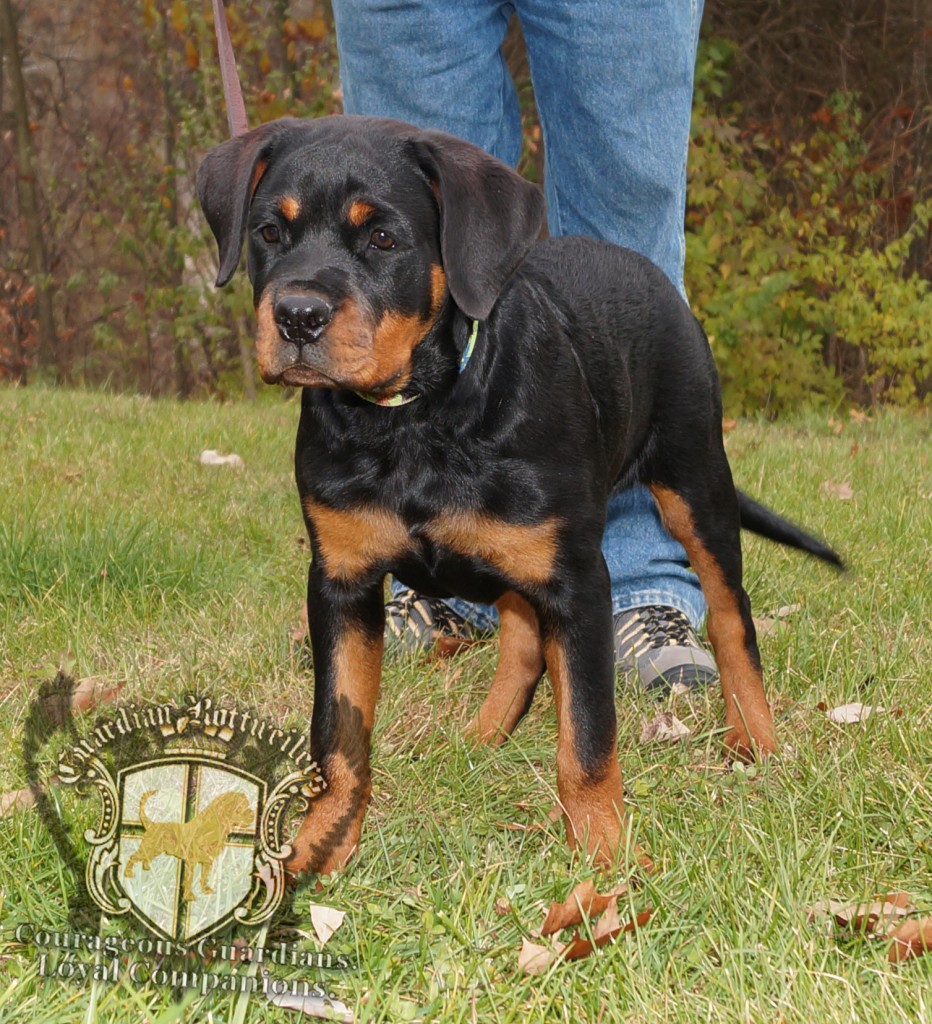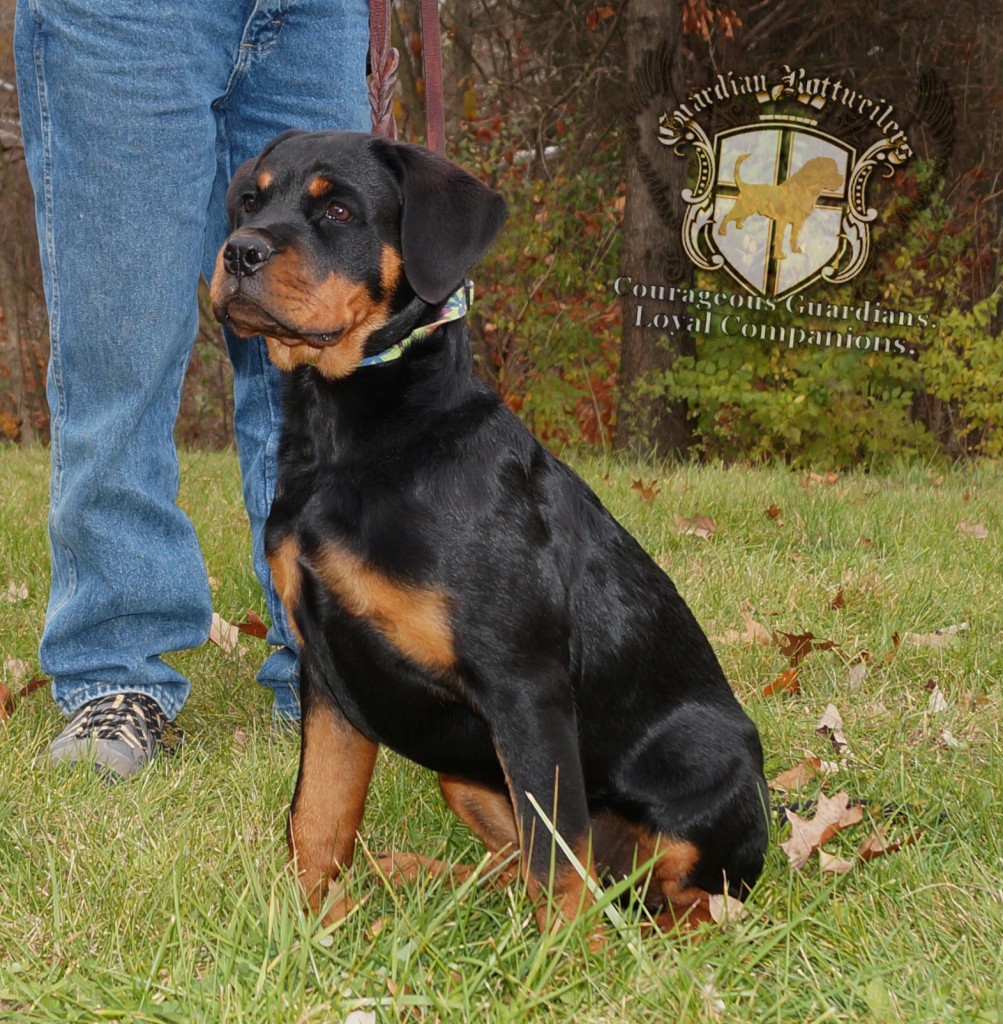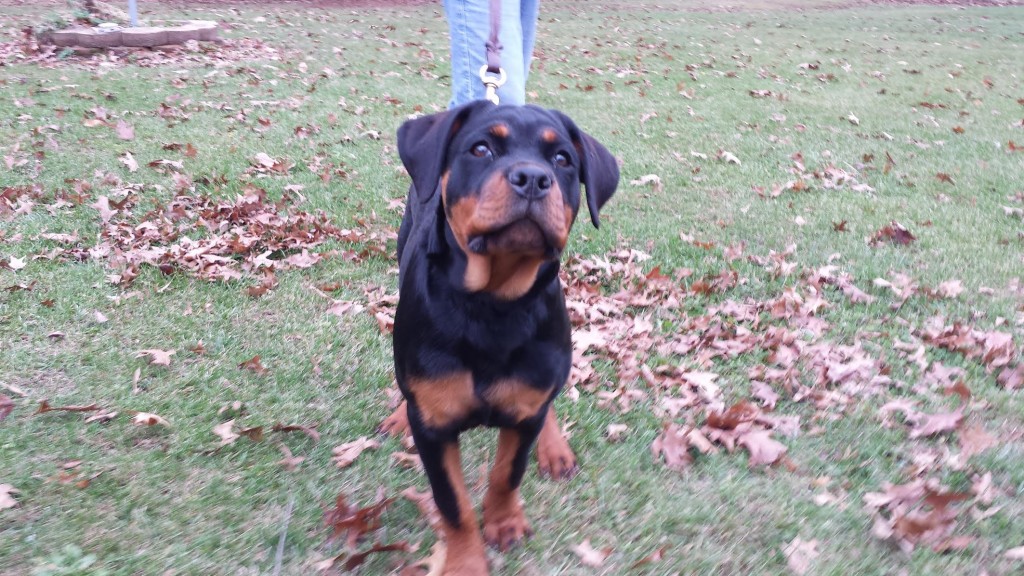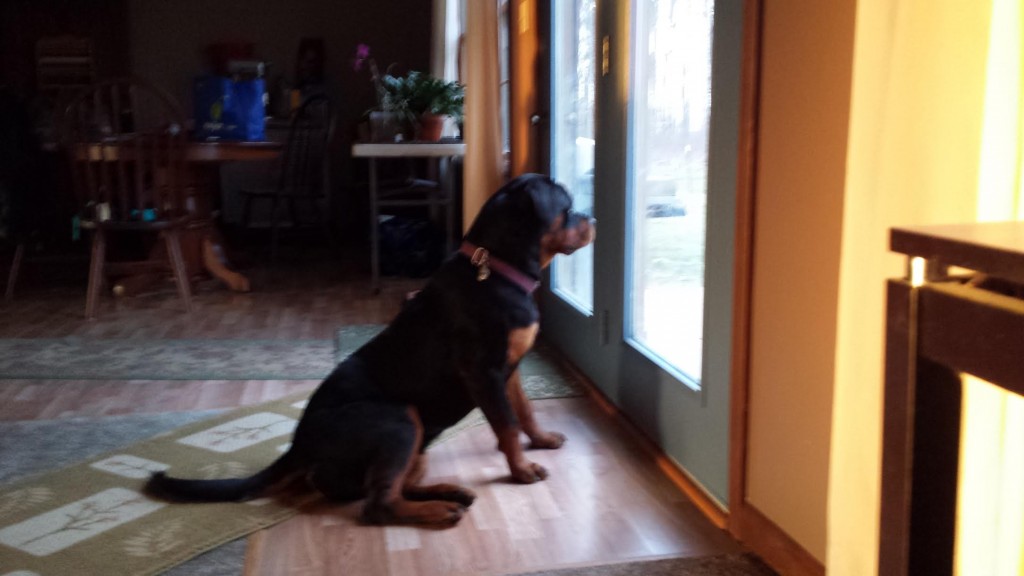 Alice and all your family
Merry Christmas and a Happy New Year
Parker and Piper
Hi there
We hope your New Year is filled with pleasant surprises — much calmer, peaceful and joyous.  We would love to bring Piper and Parker by so you can see them;  we  believe Parker is really starting to fill out.  If you ever have a moment where there's a bit of a lull, please let us know.  How are Phil and Karen doing with their litter of pups?  Hex and Harper are mighty fine looking girls; we both instantly fell in deep love with them (Kristen has yet to meet the puppy she hasn't fallen in love with).  
Have a great New Year and good luck in all your endeavors
Charlie and Kristen
---
Guardian Vlinder Von Gottschalk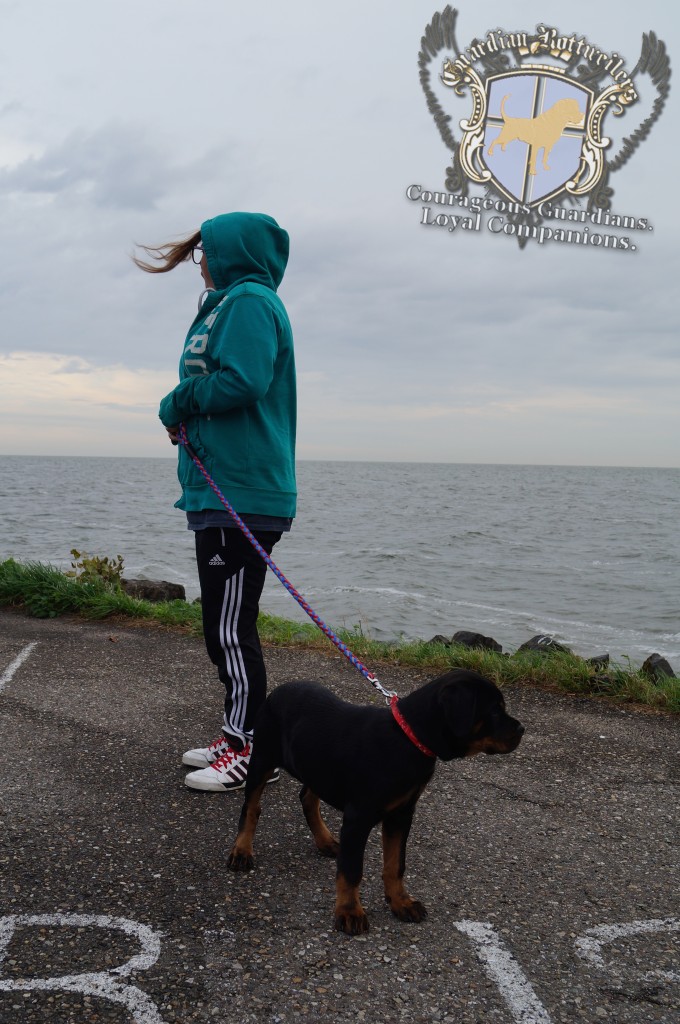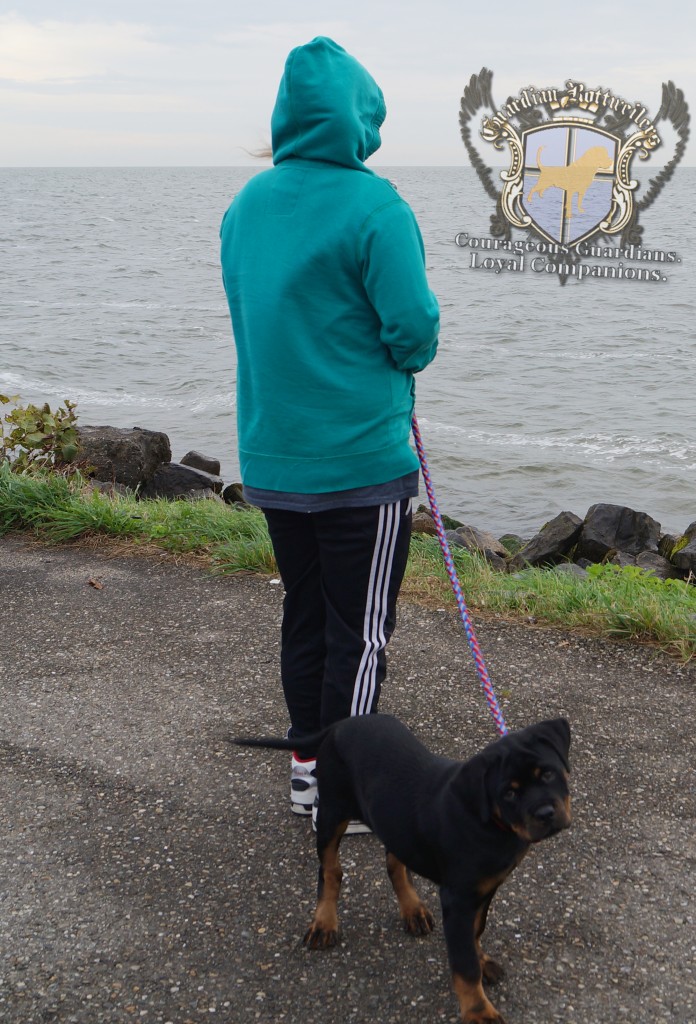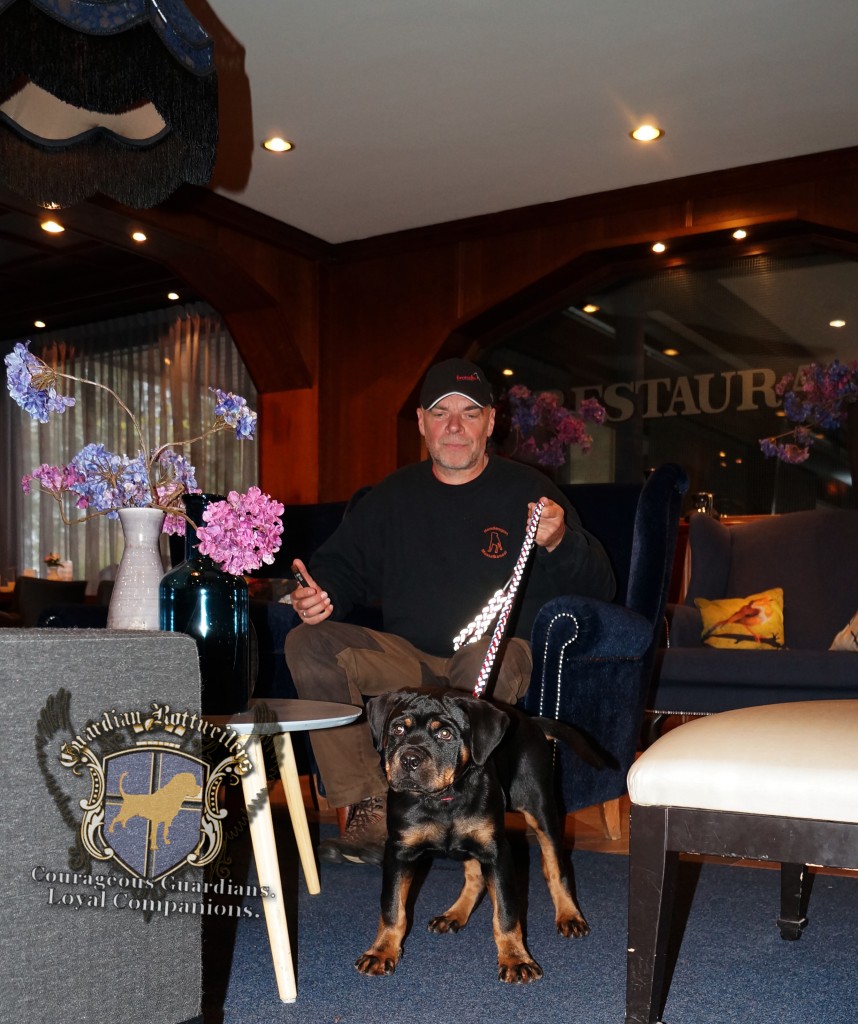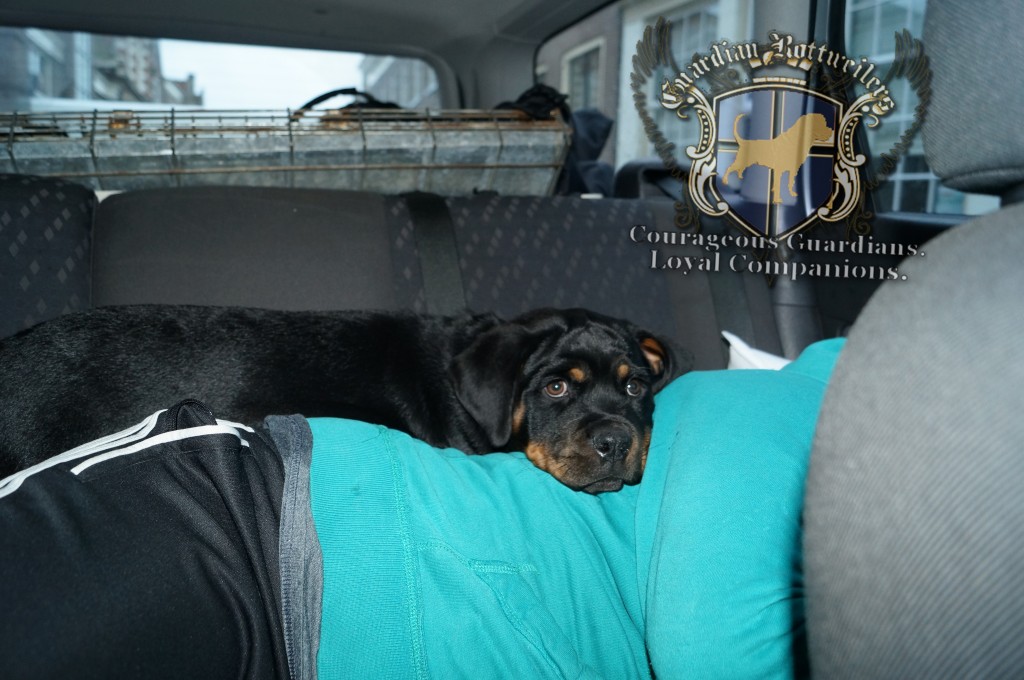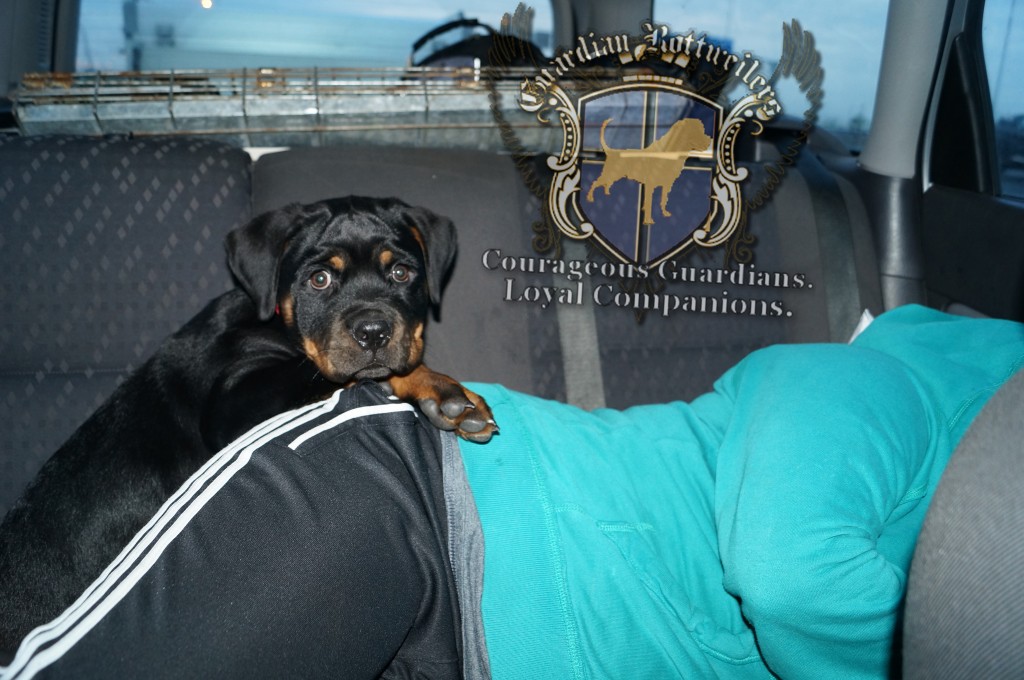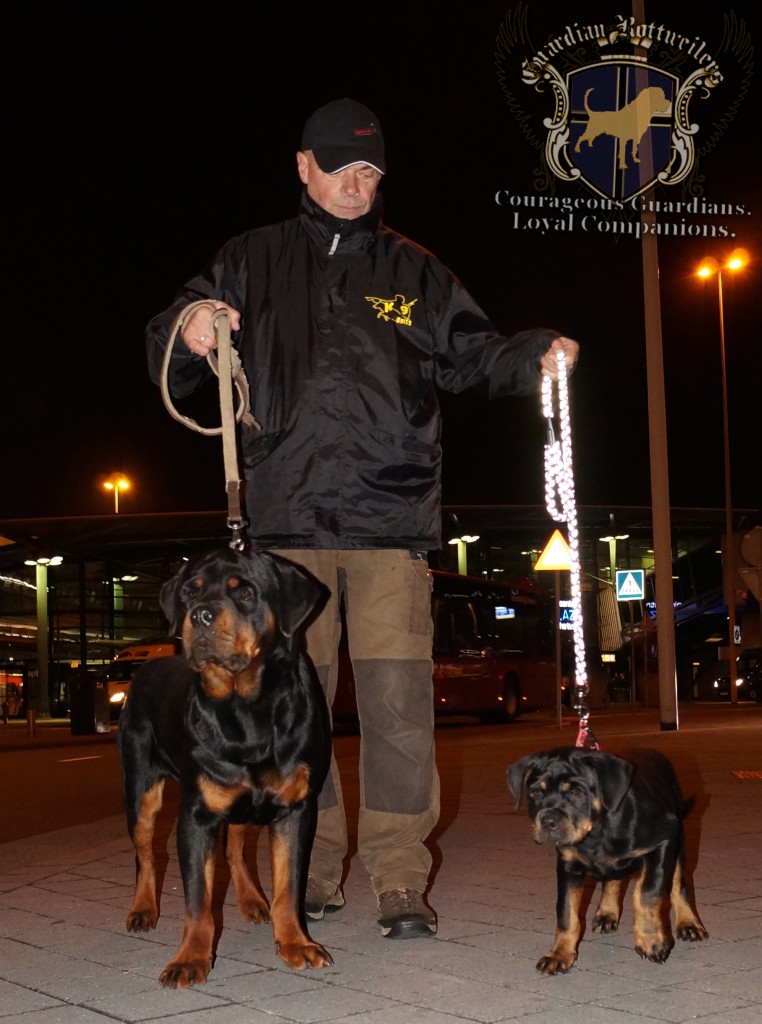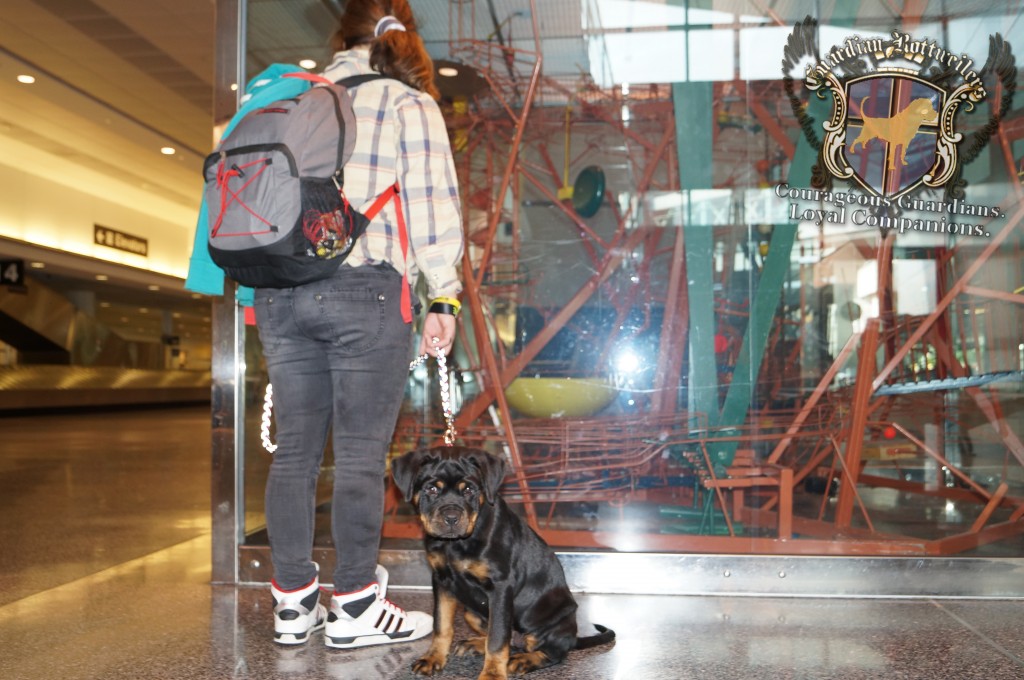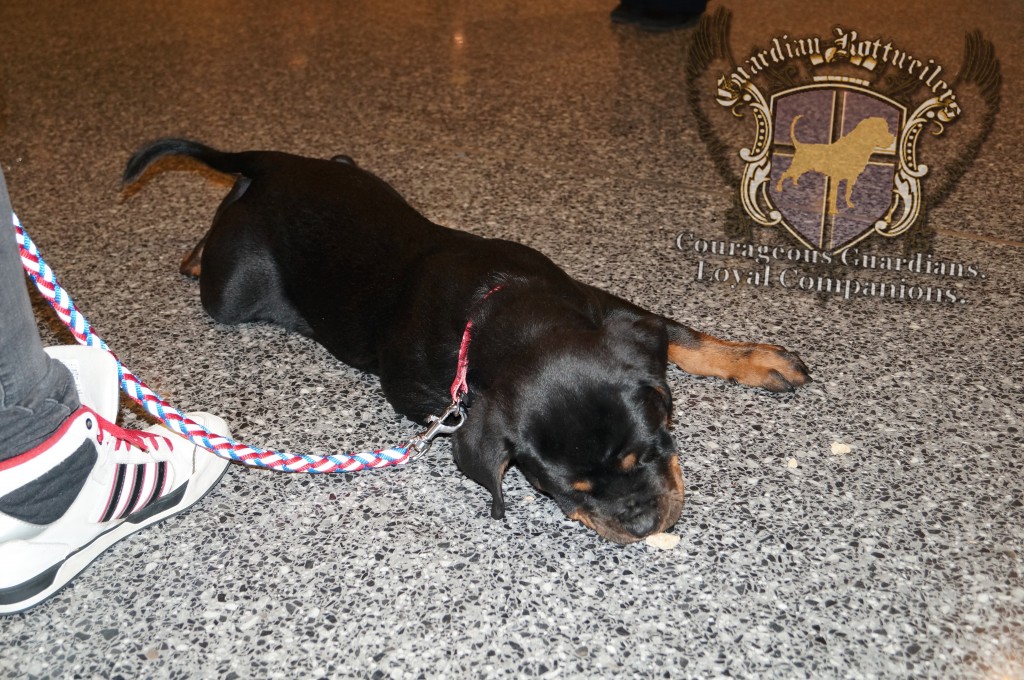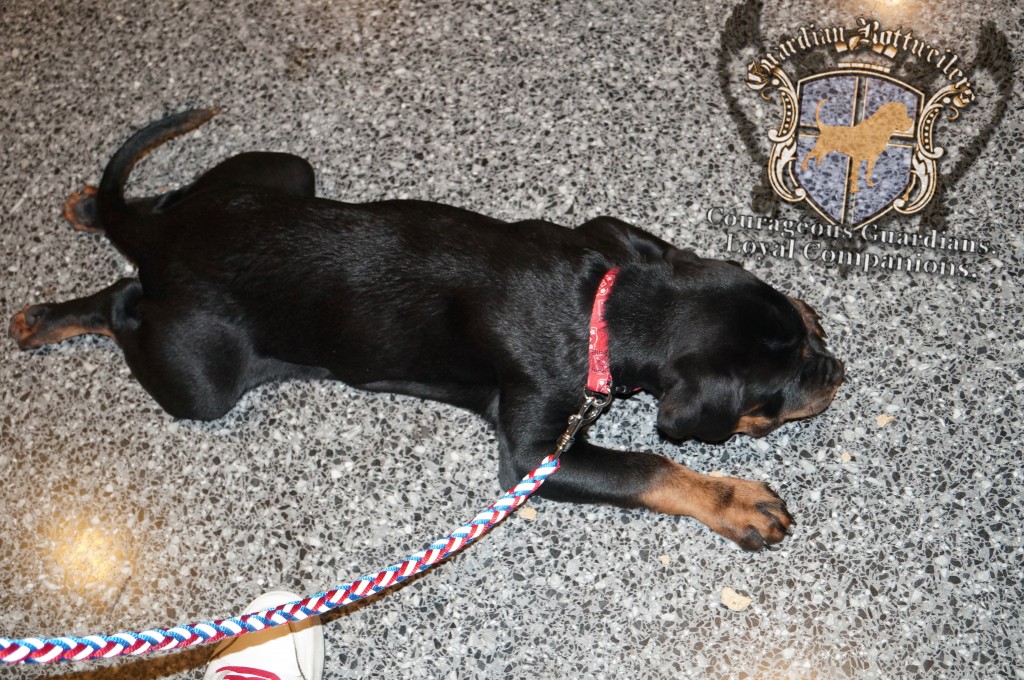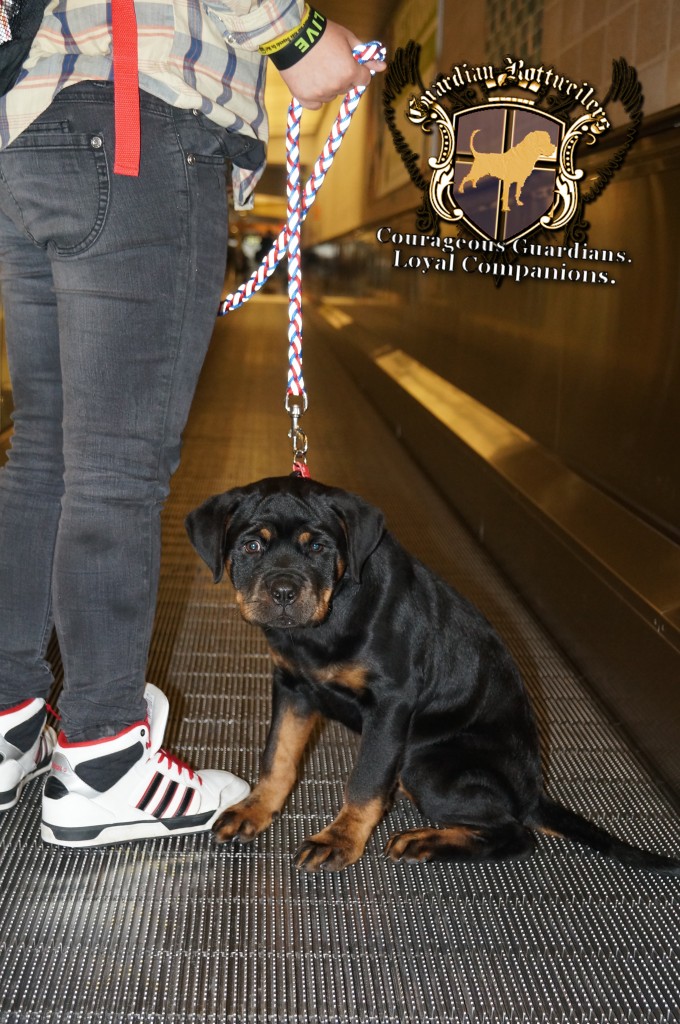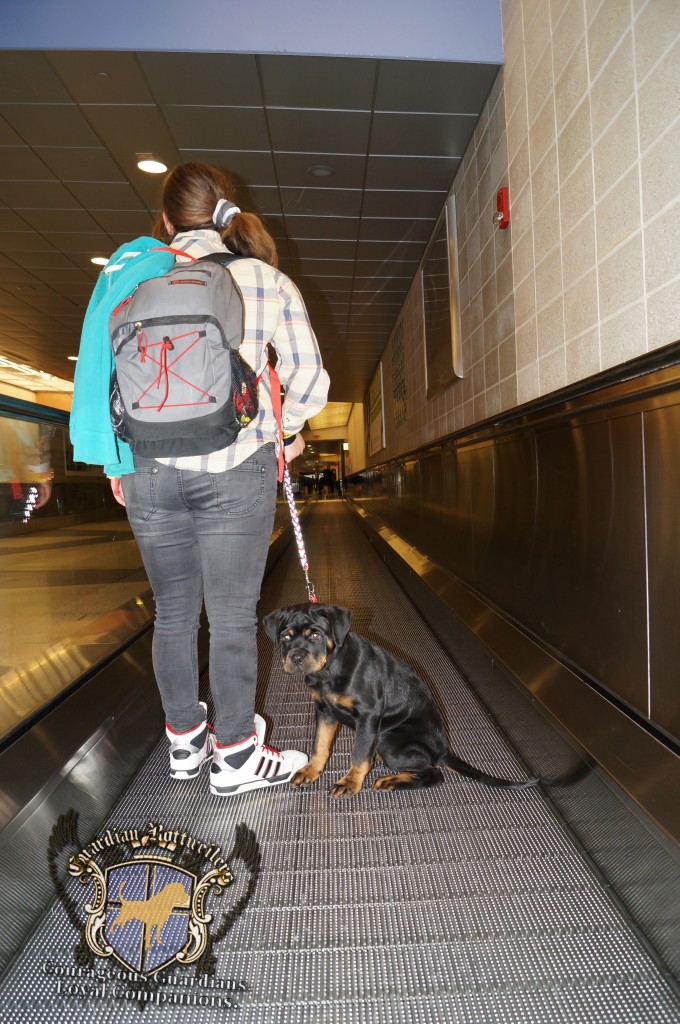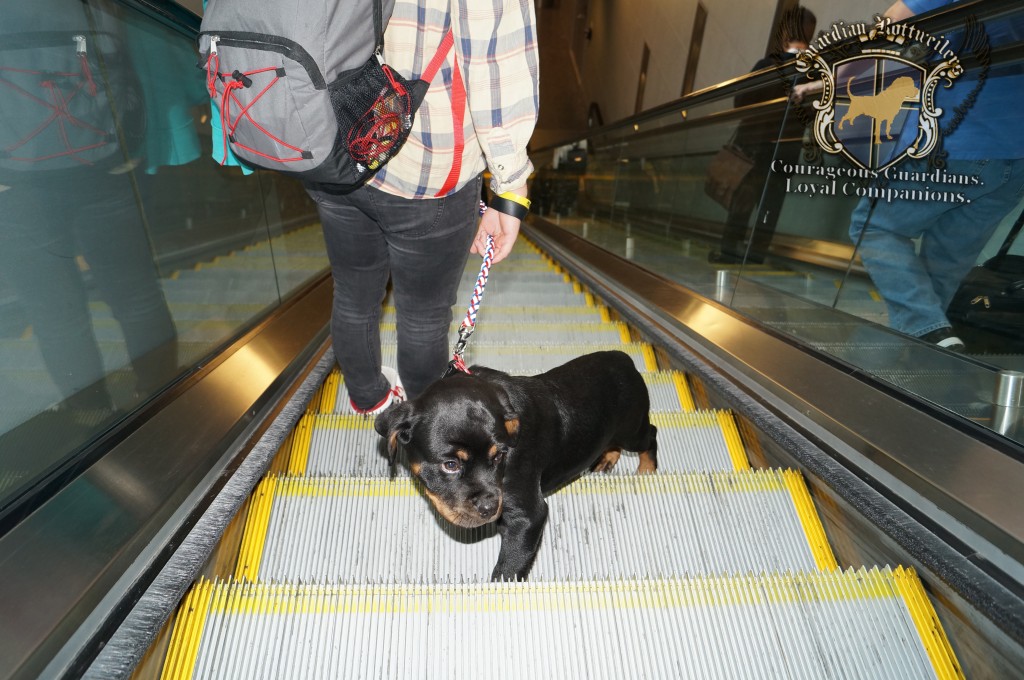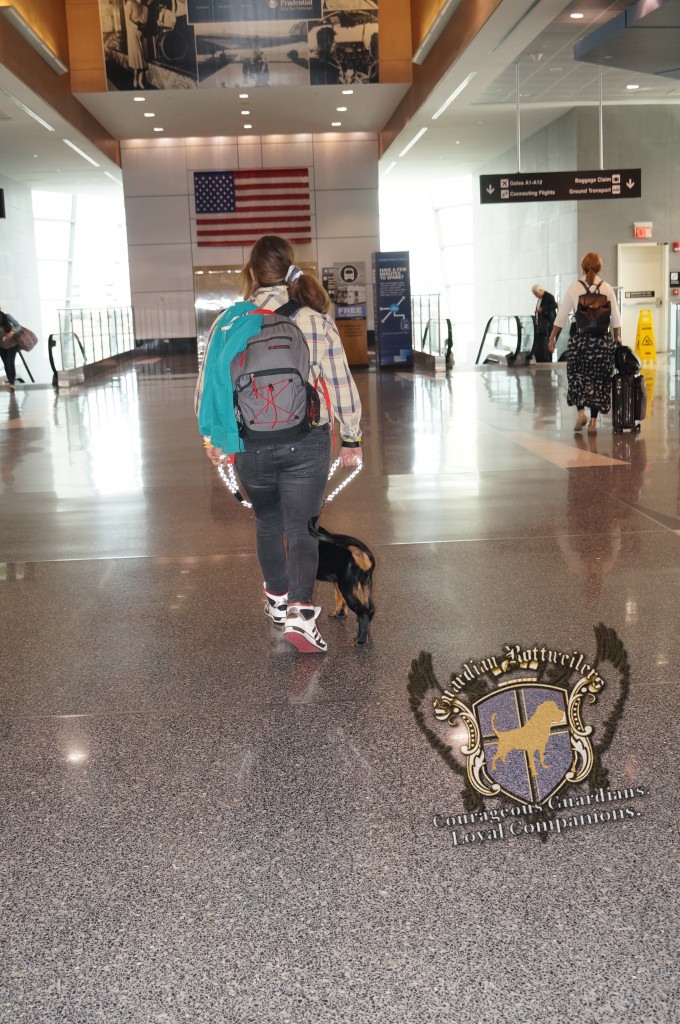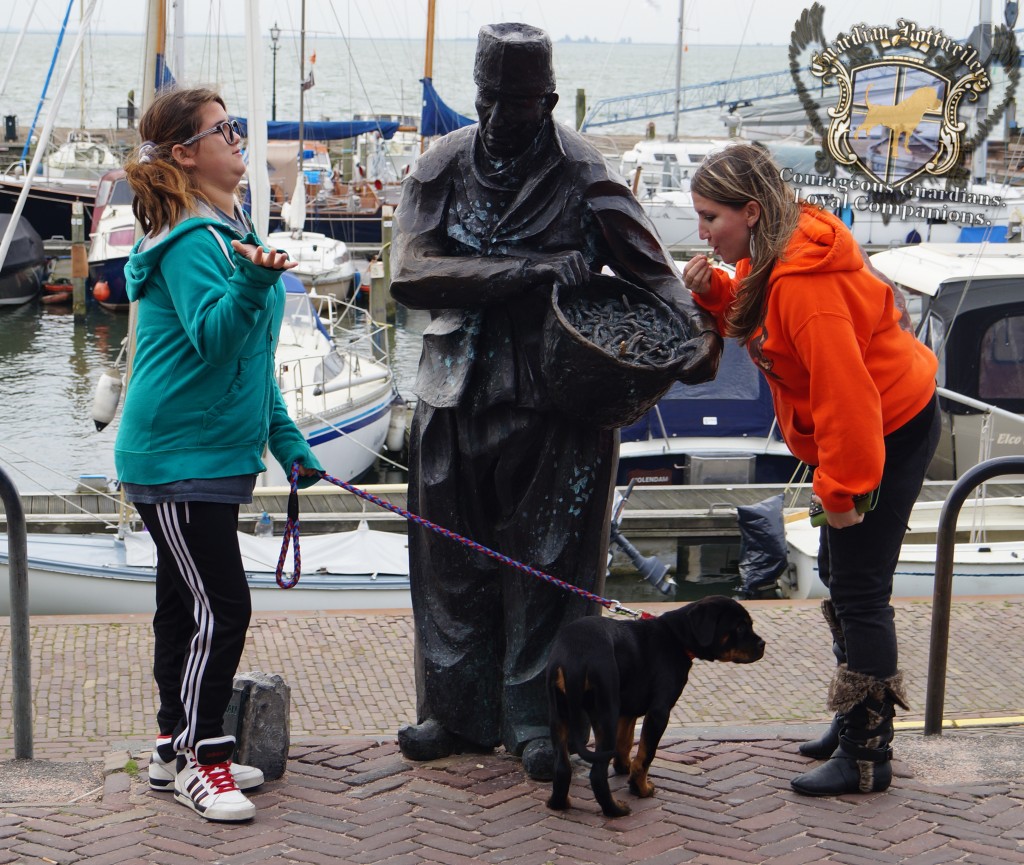 (Visited 25 times, 1 visits today)