Guardian Rottweilers R Litter
Sire: Vegas vom Bosniak Rott
(Armani Black Allusion x Candy vom Bosniac Rott)
Dam: Kimi Saetta Negri Rott
(King Saetta Negri Rott x Gazela Saetta Negro Rott)
Pups were born on April 18th.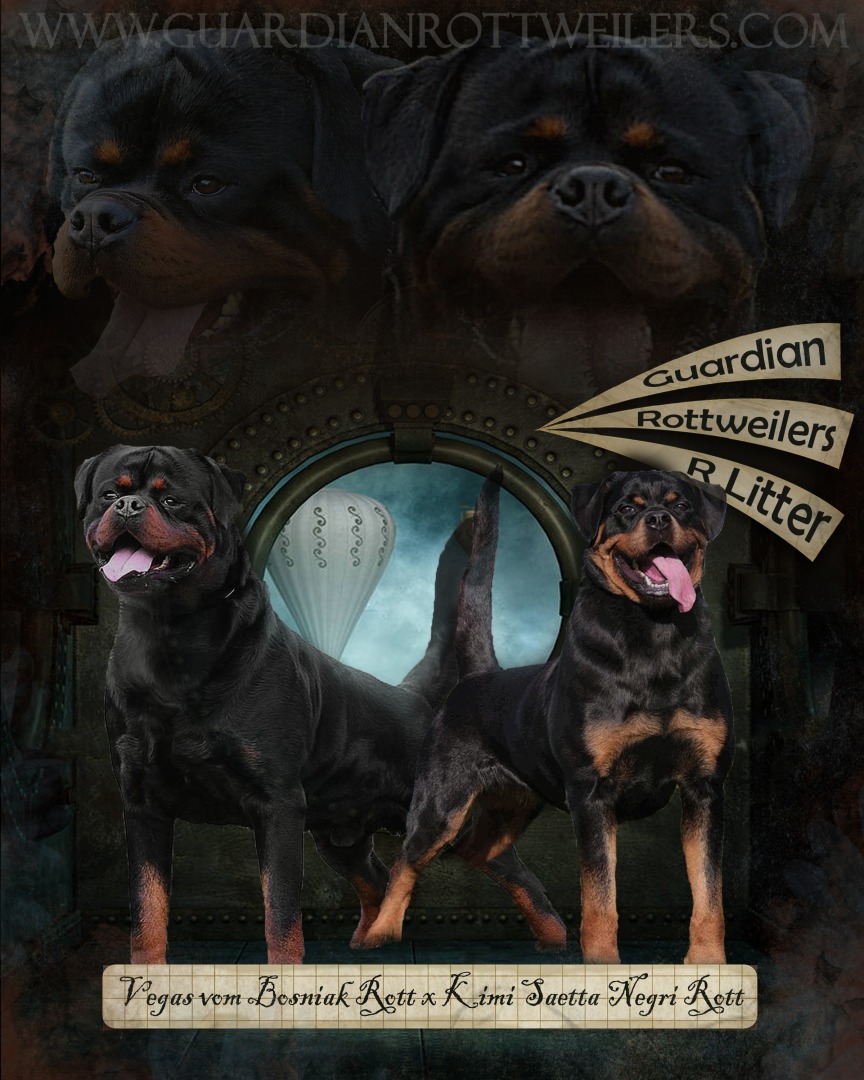 ---
Guardian Rose von Gottschalk

Hello, I wanted to touch base with you let you know how everyone is doing so far and I ha e one question for you.
For starters Rose is such a sweet puppy. She has been a lot of fun also. My boys love her already. Rhett just wants to play with her and cuddle and Macklin calls her and gives her hugs. Rose seems to enjoy the attention  and had to check on the boys if the fuss cry or if she just hasn't seen them for a bit. She has taken to following me everywhere. She is a delight.
My question is about her visiting g a vet. I have reached out to 5 vets here in PA. No one has an appt until after we leave for Nevada, which is the 26. I have an apt for her in Nevada as soon as we get back. The tractor supply here has a clinic every Sat. Should I take her to the clinic then follow up with the vet?
I'm really sorry I know this goes against the 72hrs, but half the vets here still aren't taking new patients since covid and 1 won't let own in just the pet, and they are scheduled 3 weeks out.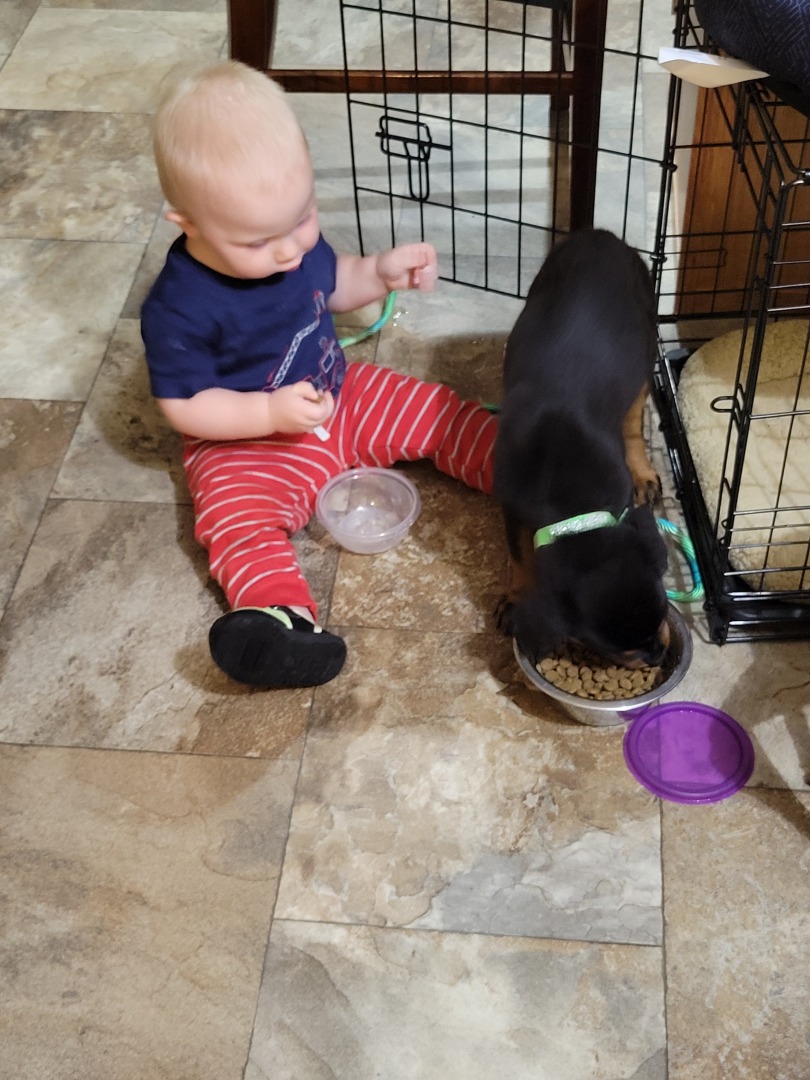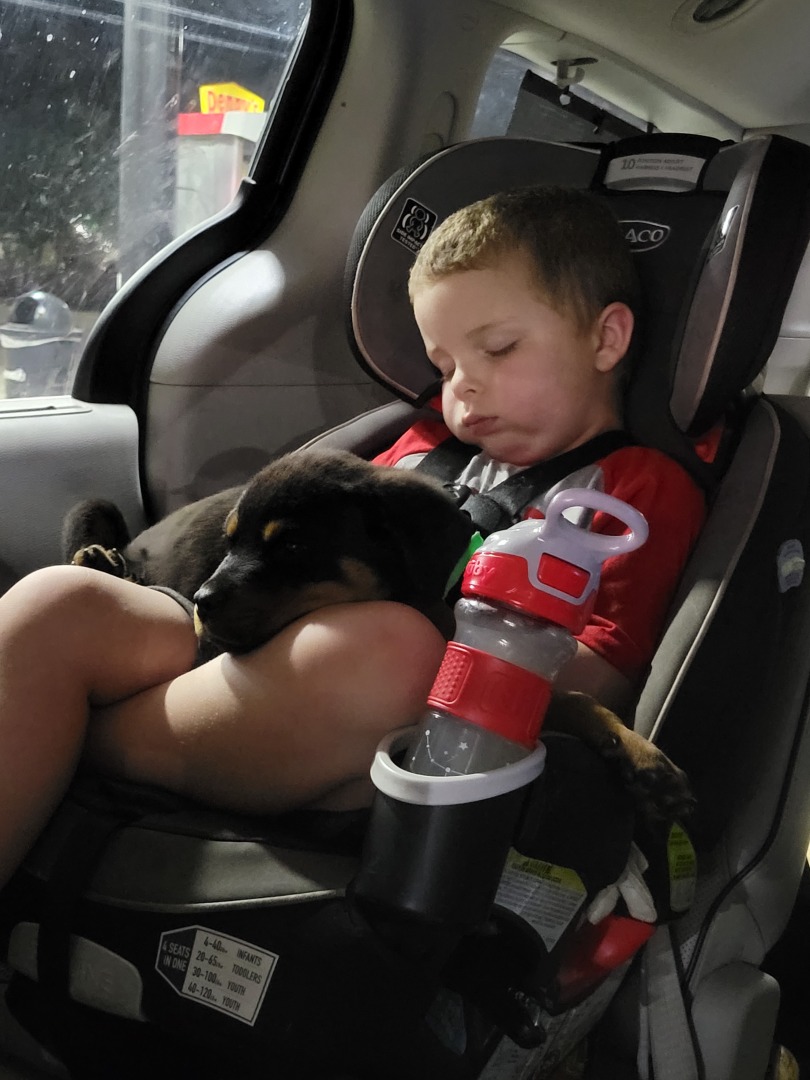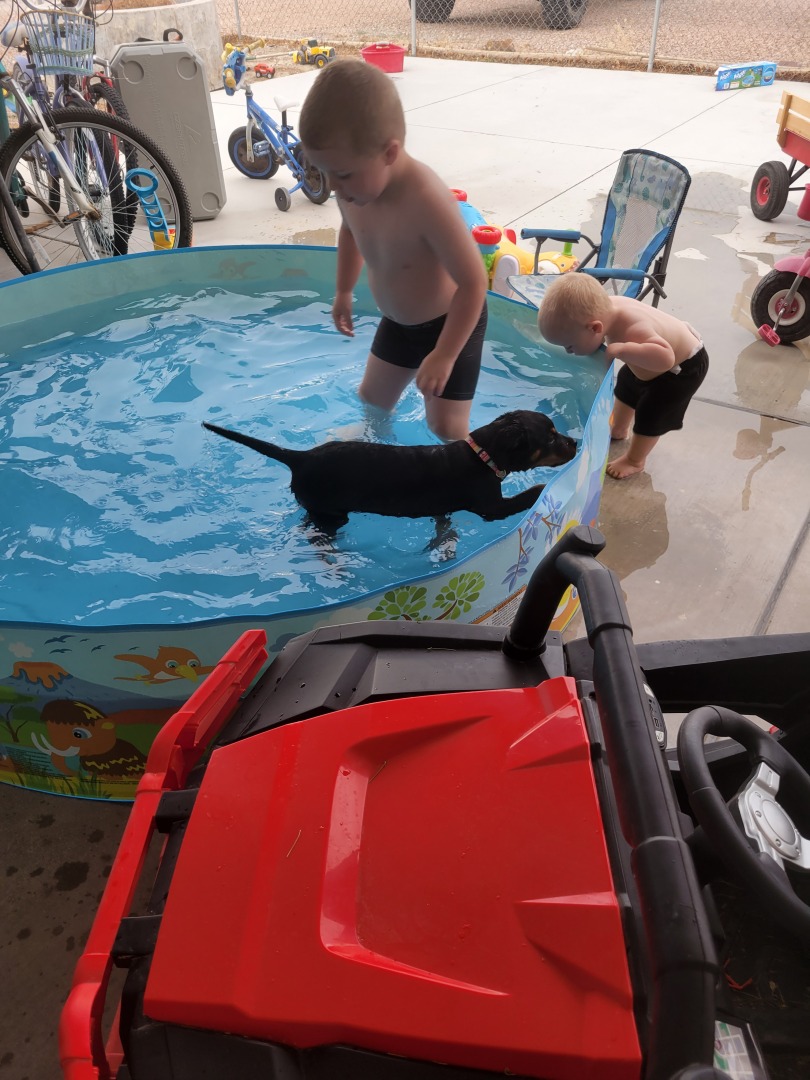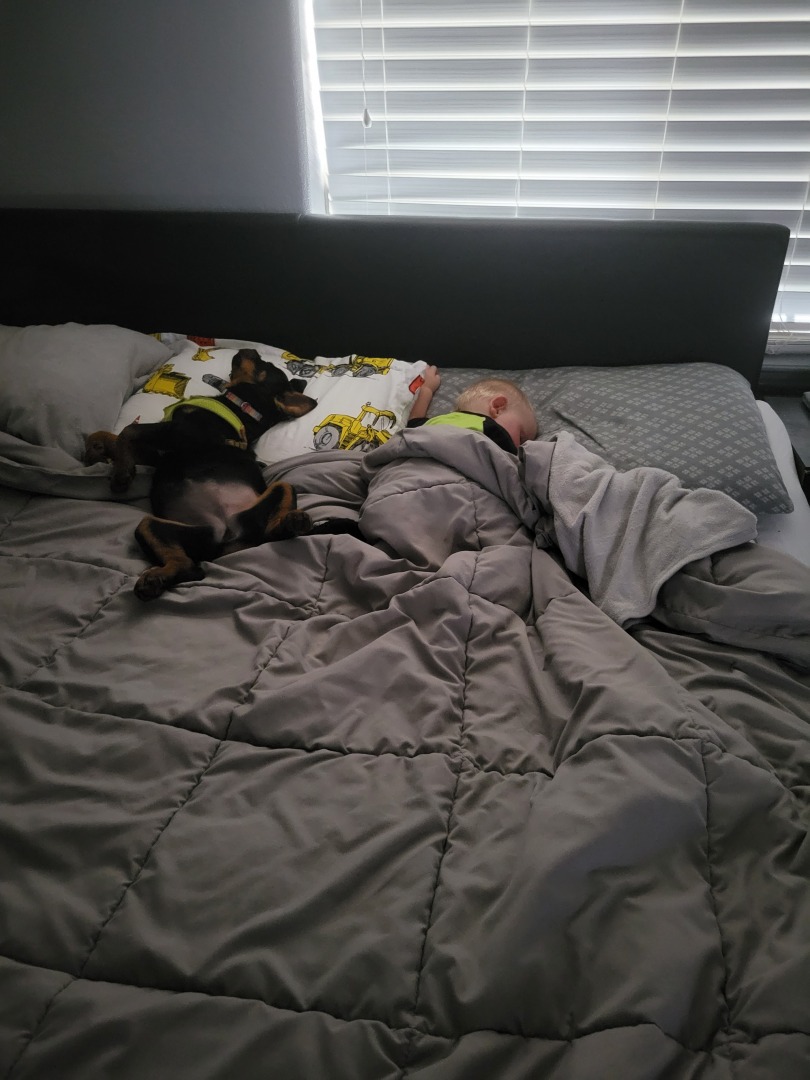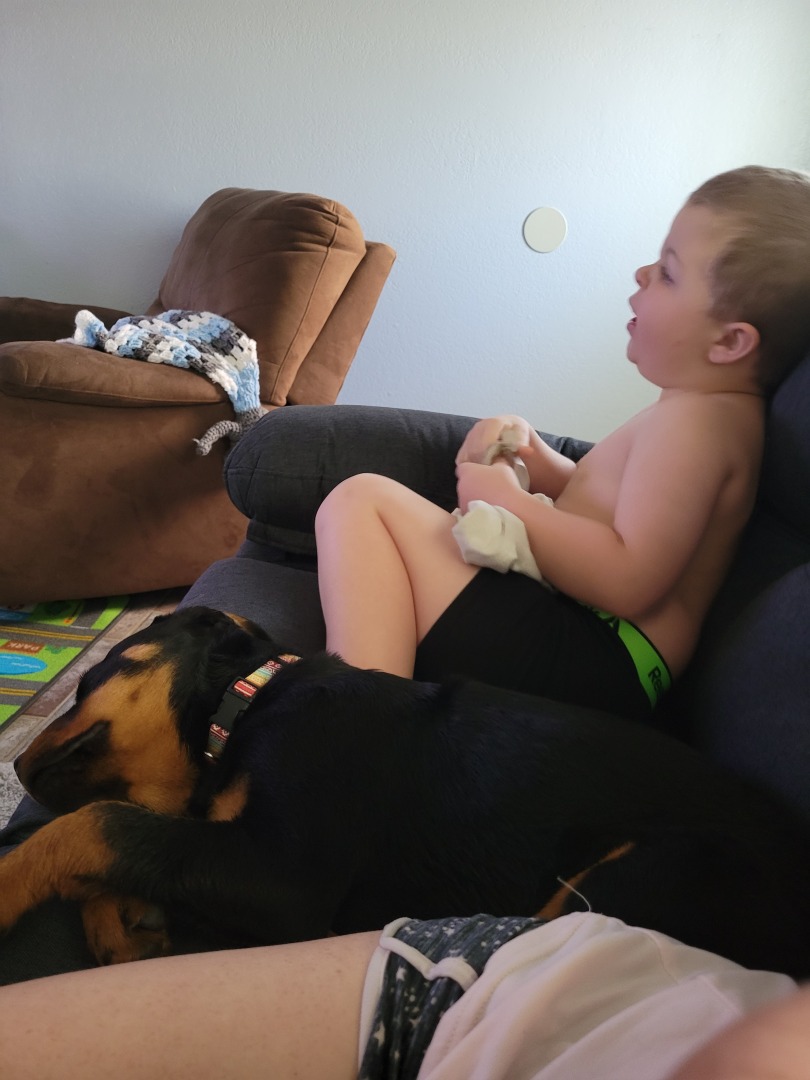 ---
"Cerberus" Guardian Ra von Gottschalk
Little Cerberus is doing great. I took introductions to my other dogs slow. He was a little cautious of Worf at first. They are now getting along fantastically. He is a very playful eating machine.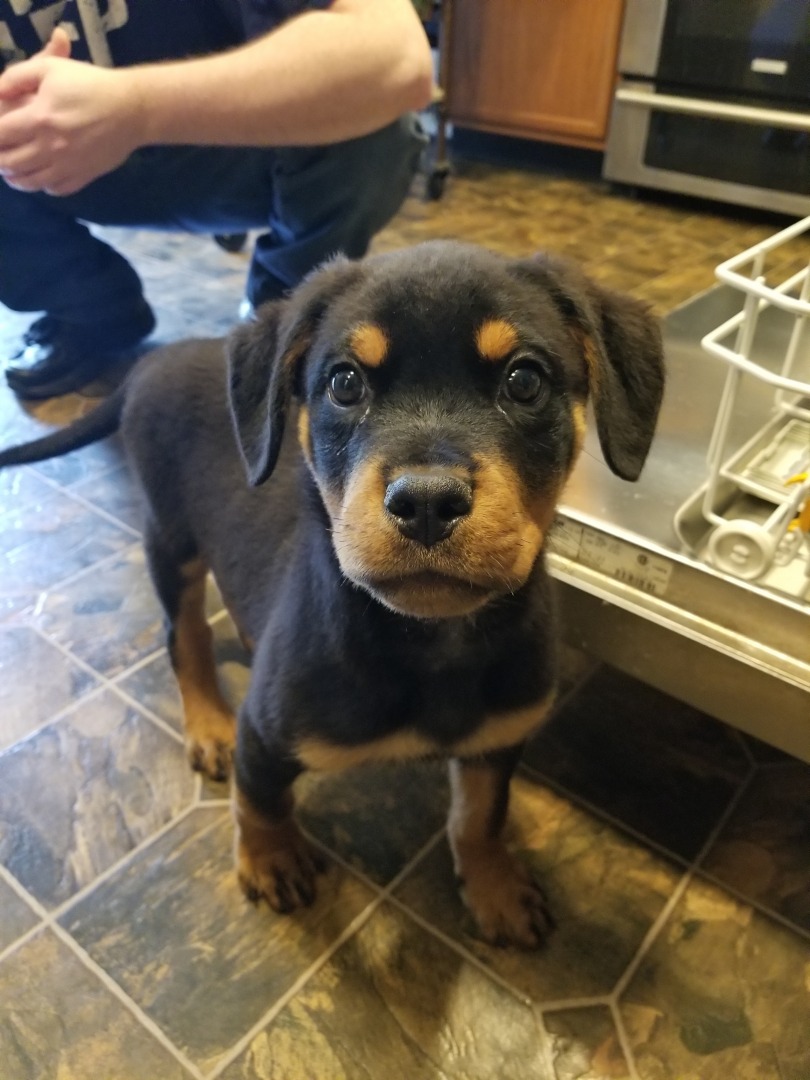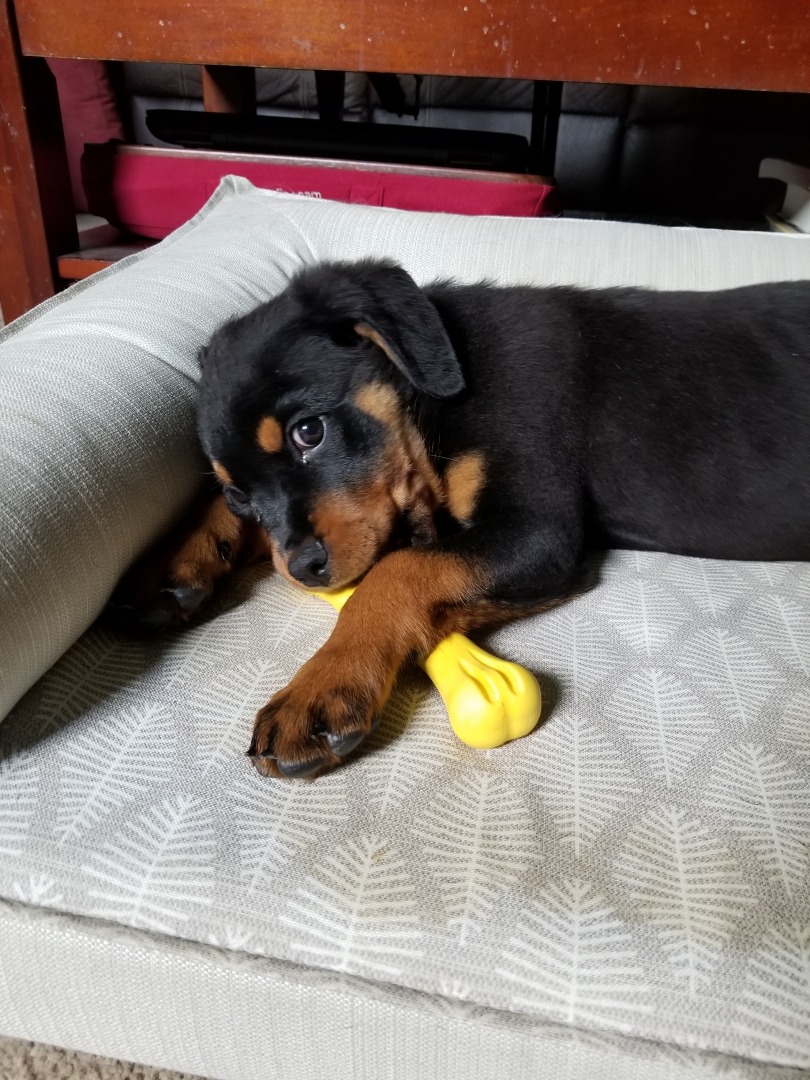 ---
Guardian Roma von Gottschalk
Hi Alice,
I wanted to send you an update on Roma. She is doing so good in her new home!  She is growing so fast. As of a 2 weeks ago she was weighted in at 23 pounds!  I think she's adjusted nicely with her new family. Her Human is definitely our daughter Krystyna they created a very special bond. Here are some pictures of her.
Talk soon
The Scott Family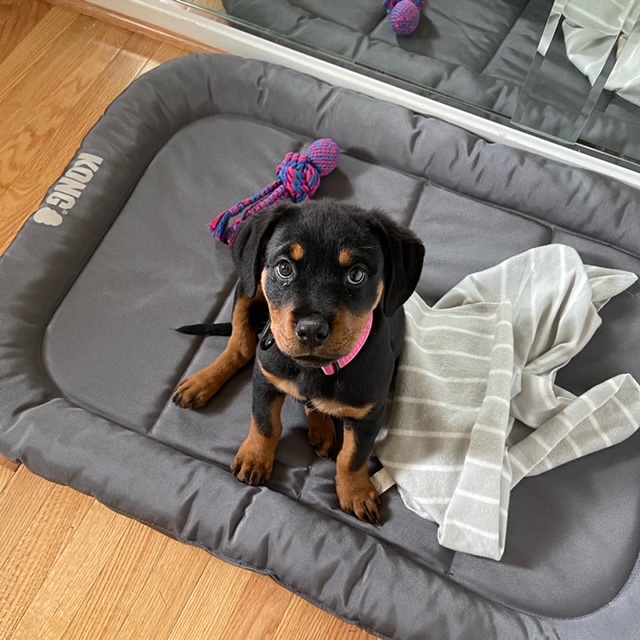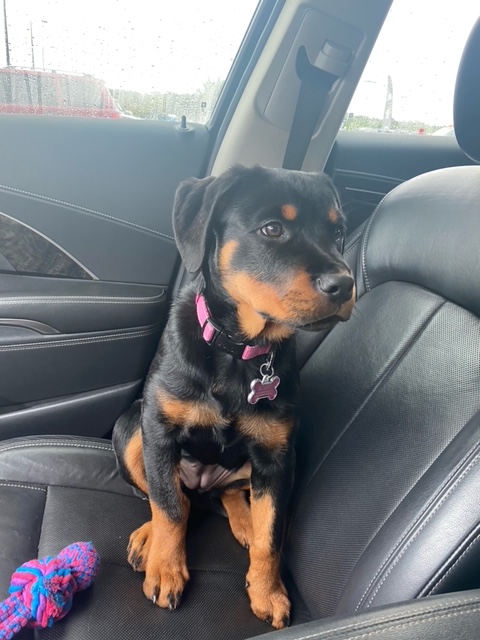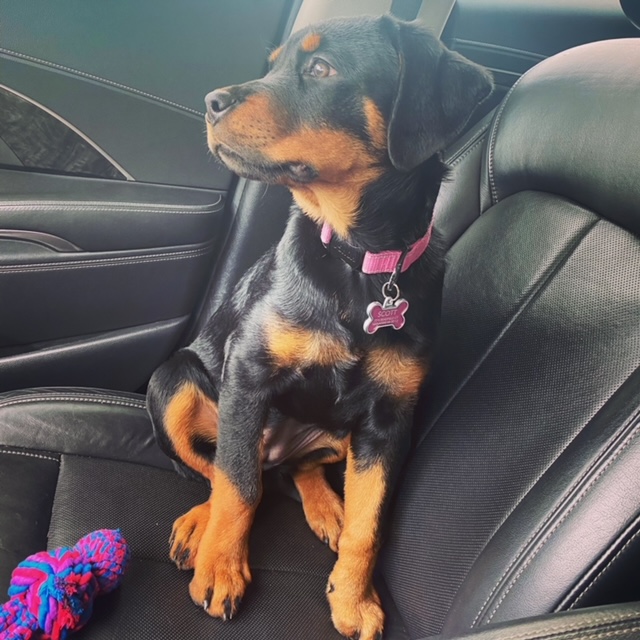 ---
"Twyla" Guardian Rayl von Gottschalk
Tell your daughter 
 good job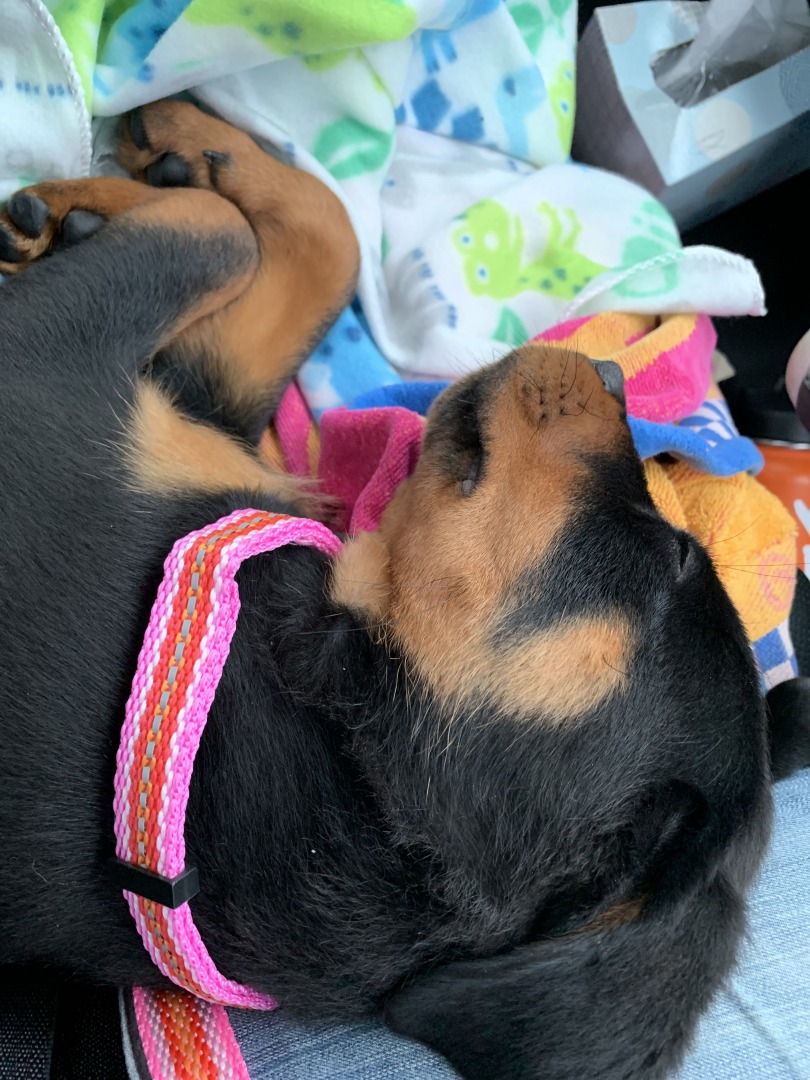 Just a quick note to say hello to my fellow brothers and sisters!! I am doing well with my family and fellow sisters and brother. Last Sunday I weighed in at 21.1! Growing so fast!!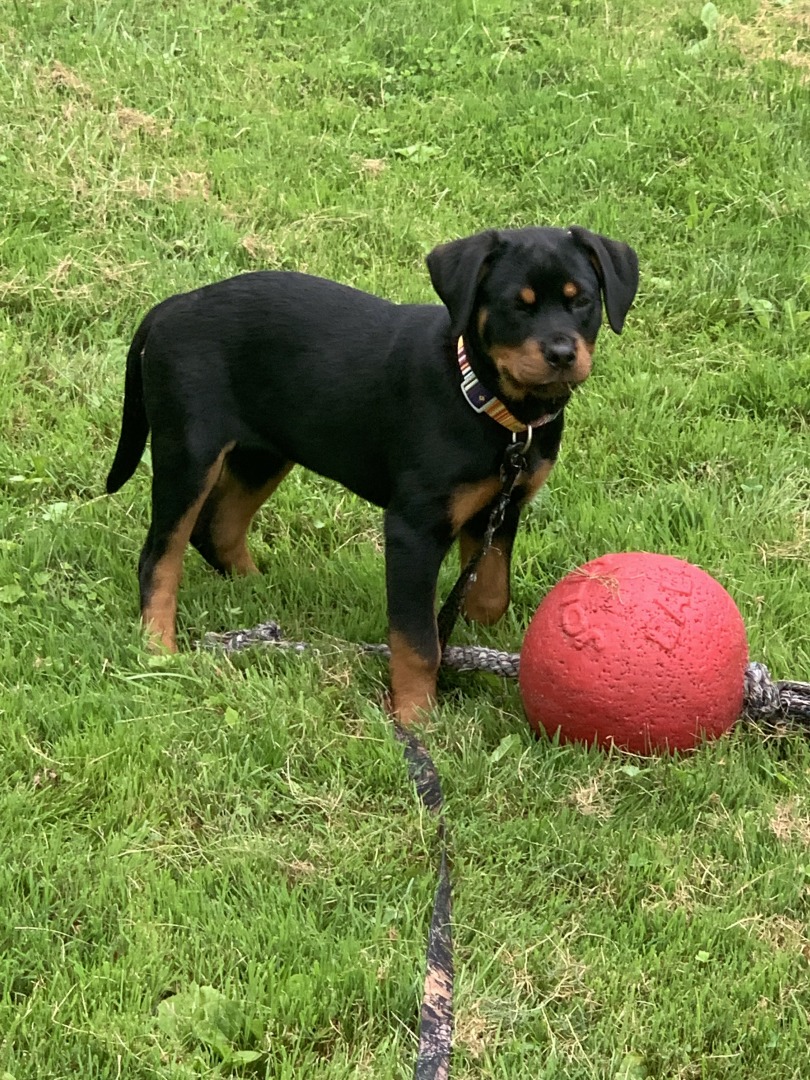 Tomorrow makes her 4 months!! She's so pretty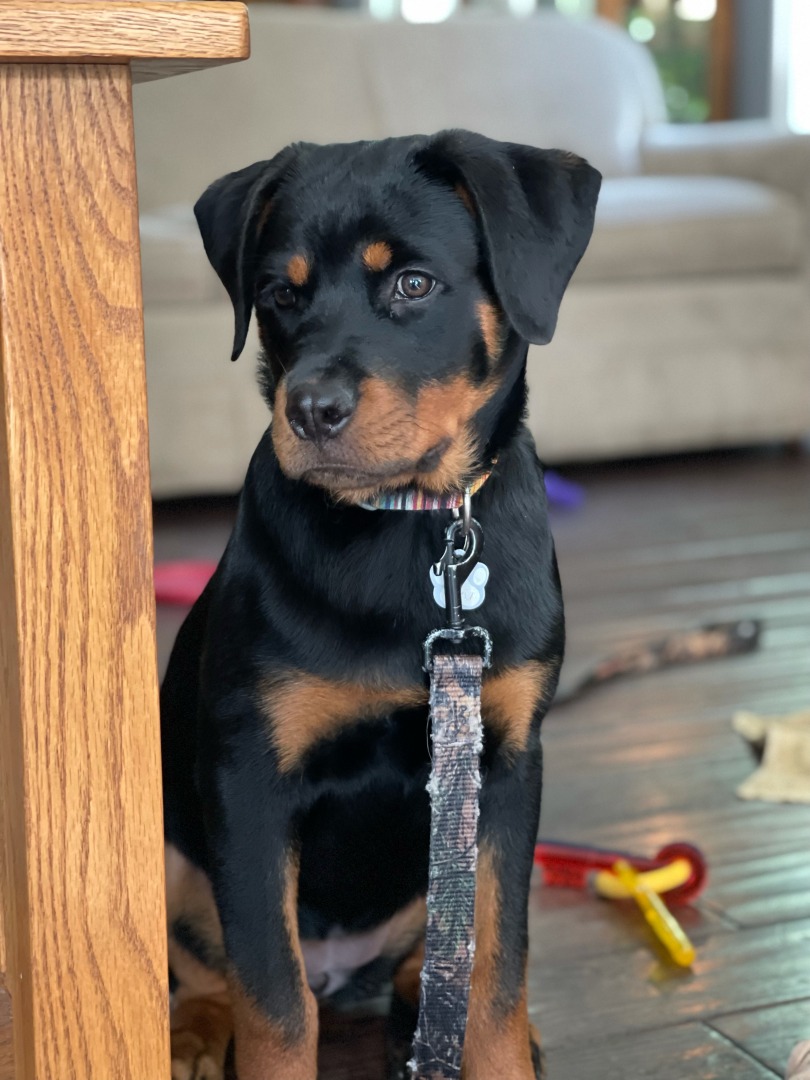 No worries!!! How's Emma and Debra's pups doing?  I imagine growing like weeds. Twyla is soooo smart and a Clingon to me. Lol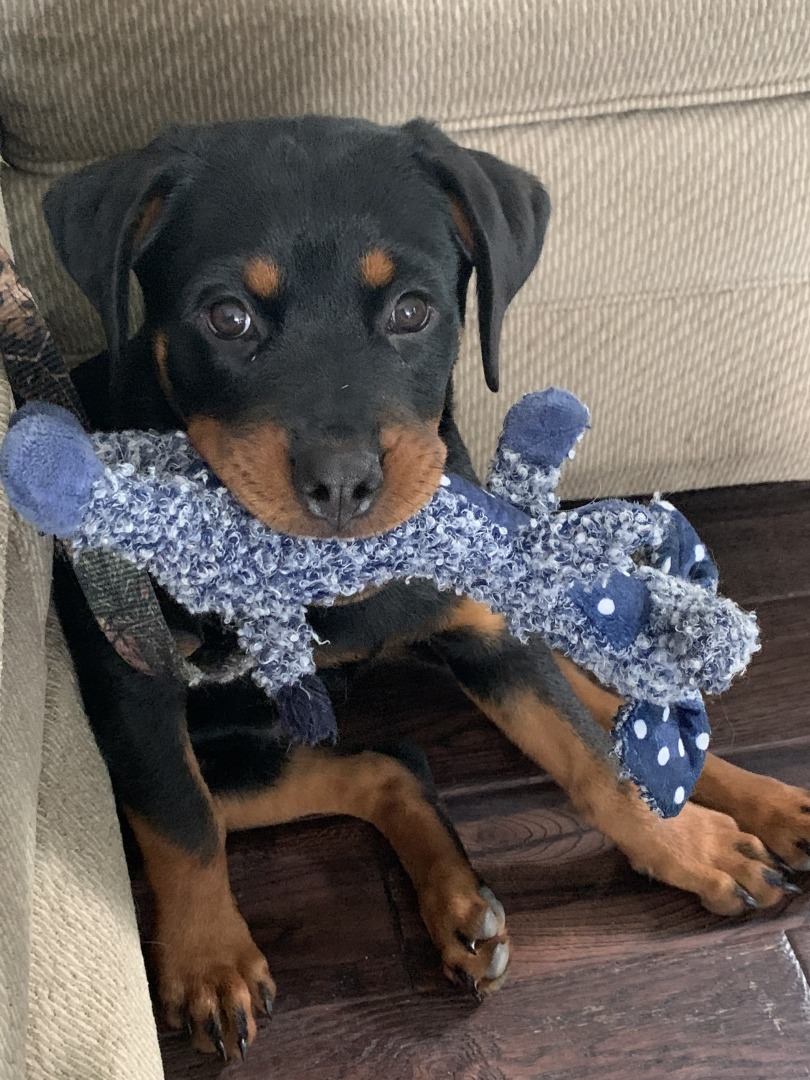 Rayl aka Twyla doing great and fully eating raw!!
Hope everything is going well!!!


Grooming today!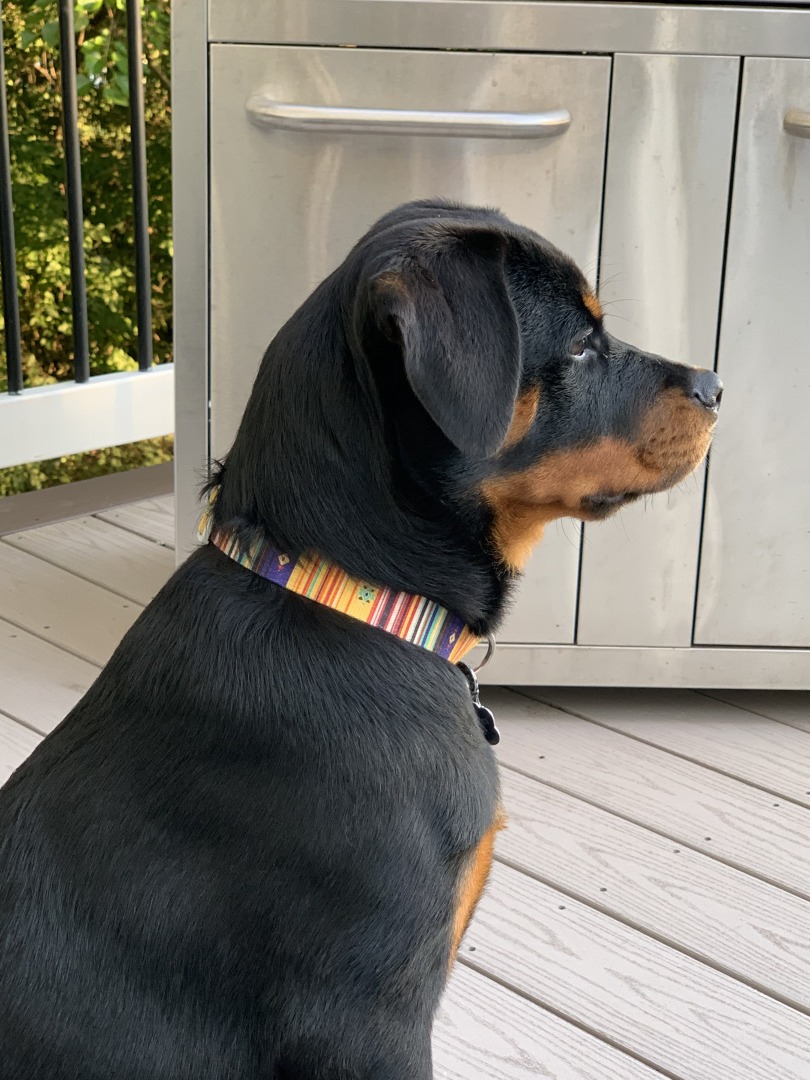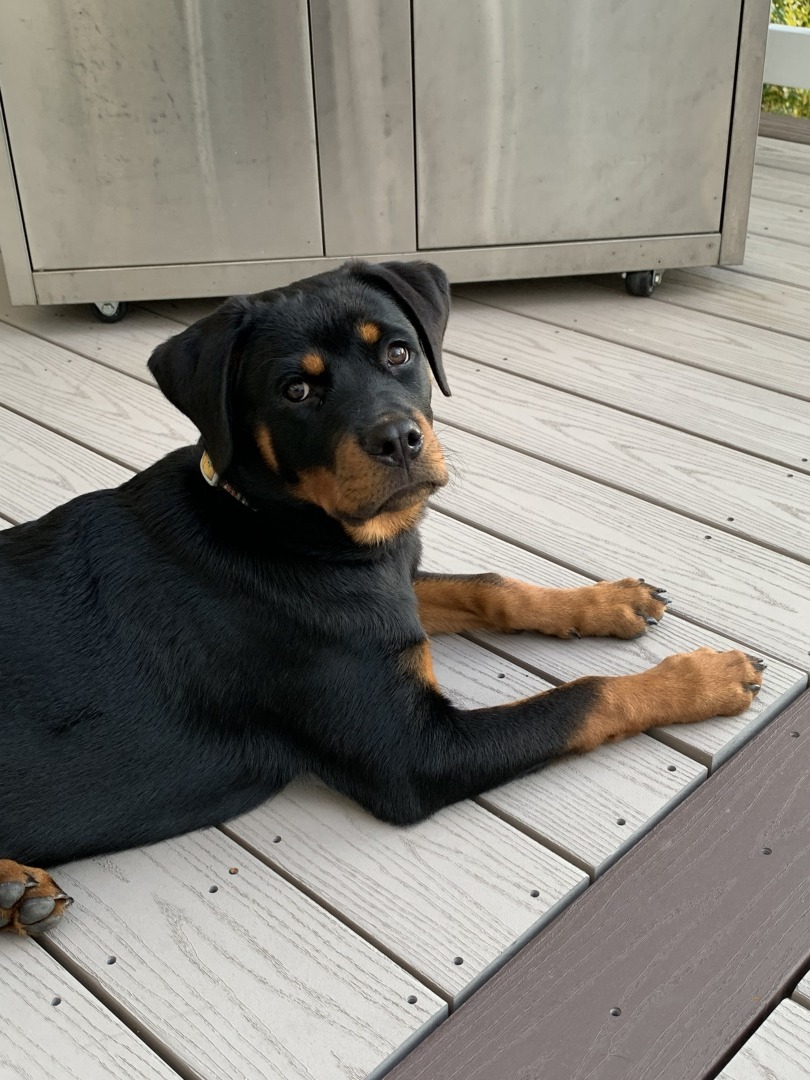 43.8 lbs 
She's so pretty!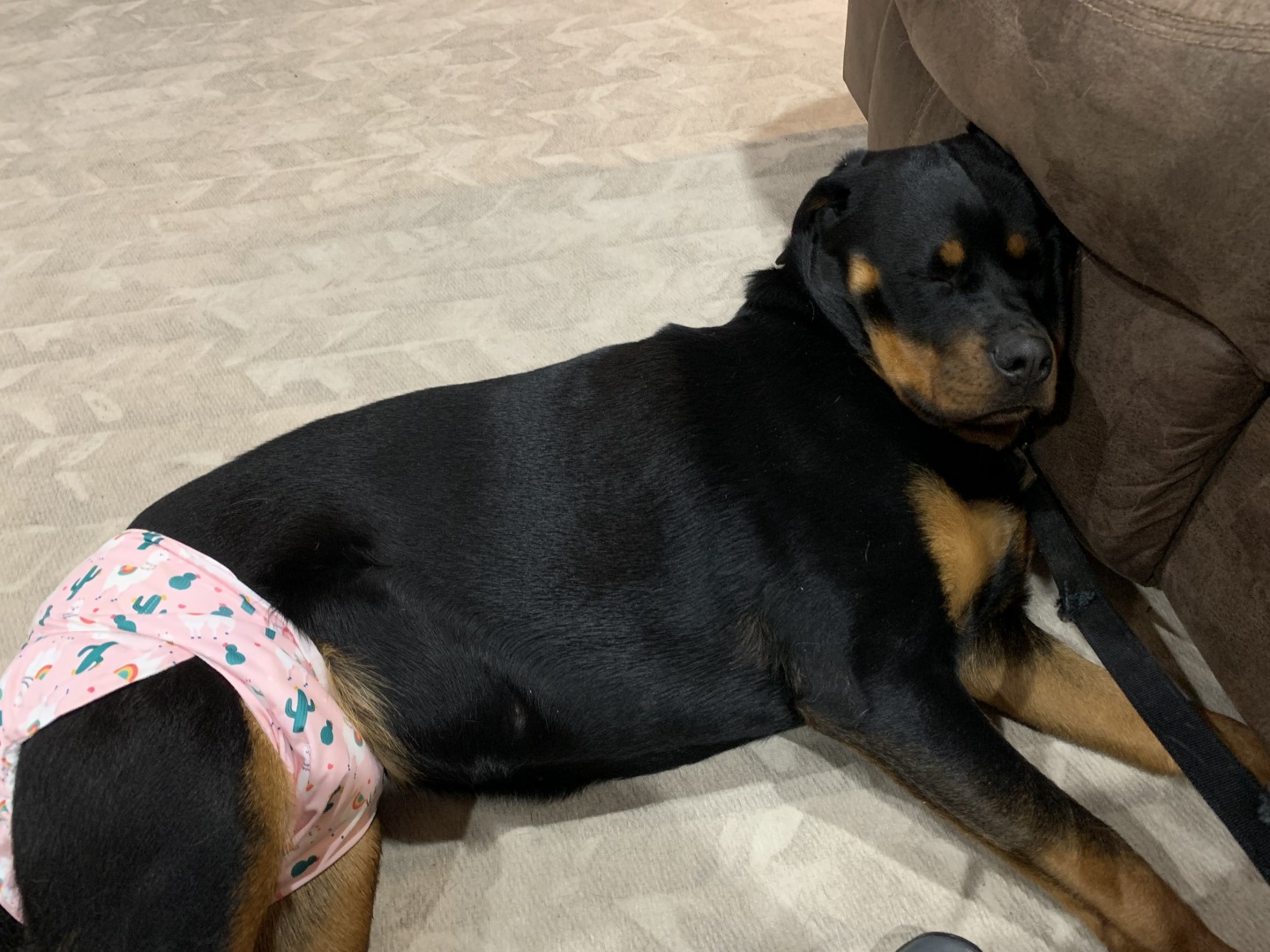 Awesome, thanks for the info! She's 11 months old. Not liking her diaper. Lol

---
"Theodore" Guardian Rune von Gottschalk
Hi Alice!
I just wanted to let you know that Rune is a dream! He is so laid back and has such a sweet personality.  He is fitting in well with my other dog and two cats. He is becoming a kitchen dog, he just likes to lay on the floor and watch the action. He loves to take a snooze on the back deck in the glider with me when I drinking my coffee in the morning. He is unflappable, nothing bothers him, not even when my next door neighbor decided to have fireworks show at 11 pm outside the bedroom window.
I did decide to change his call name to Theodore- Theo for short. That was the name of a favorite uncle and when I looked up the meaning of his name it was "God's gift."
I wish we could have had a few minutes to talk last Friday. I wanted to thank you for this beautiful puppy. My friend was so impressed with your place. She calls Theo her godson!
Thanks again,
Pam
Good evening Alice! It was great to hear from you!
Theo is a joy. He has bonded with my father and they are so good together. My father is really good with Theo. My parents moved in with me two years ago and this has given them something to do while I am working.
All of my coworkers have met him and have started calling him "Theodorable"and unfortunately that name is sticking. With his face he can't help it.
It took Theo a little while to get the hang of the stairs, he couldn't figure out what his back feet where supposed to do, especially going down. He had a cute bunny hop for a while but he is a pro now. He also loves his kiddie pool and playing with the garden hose. He never misses a meal. I think he is about 40 lbs now.
He has started losing baby teeth, I keep finding them on the carpet. He likes to watch tv as well, I was watching the movie "Twins" and he kept checking it out.
I can't thank you enough for letting me have one of your precious babies.
Pam
(Visited 2,482 times, 1 visits today)