Guardian Rottweilers D LITTER
Sire: Harry Potter Se Ungo-Rot
Dam: Guardian Zarabi Von Gottschalk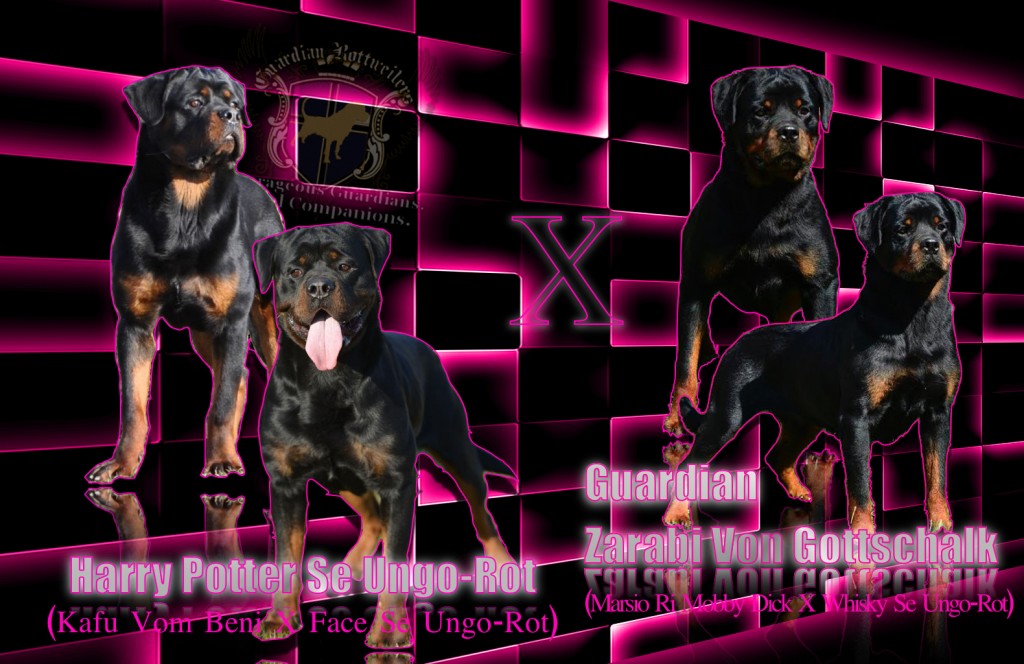 Our beautiful Zarabi is the daughter of beloved Whisky and has the same super sweet character with that "I want to be as close to you as possible every moment" mixed with that quirky sense of humor that keeps you smiling and often makes you laugh out loud.  I just love the character that Whisky gives to her babies and grand babies.
Harry Potter is this massive teddy bear of a boy seemingly oblivious to his intimidating stature.  He is indeed a gentle giant with such a balanced character.  He loves to play and has great drive, but can just as easily turn it off and lay gently in the lap of a small child.  I have such high expectations for these puppies, not just for the size and substance that will be inevitable with their pedigrees, but especially for the characters that are also a genetic given.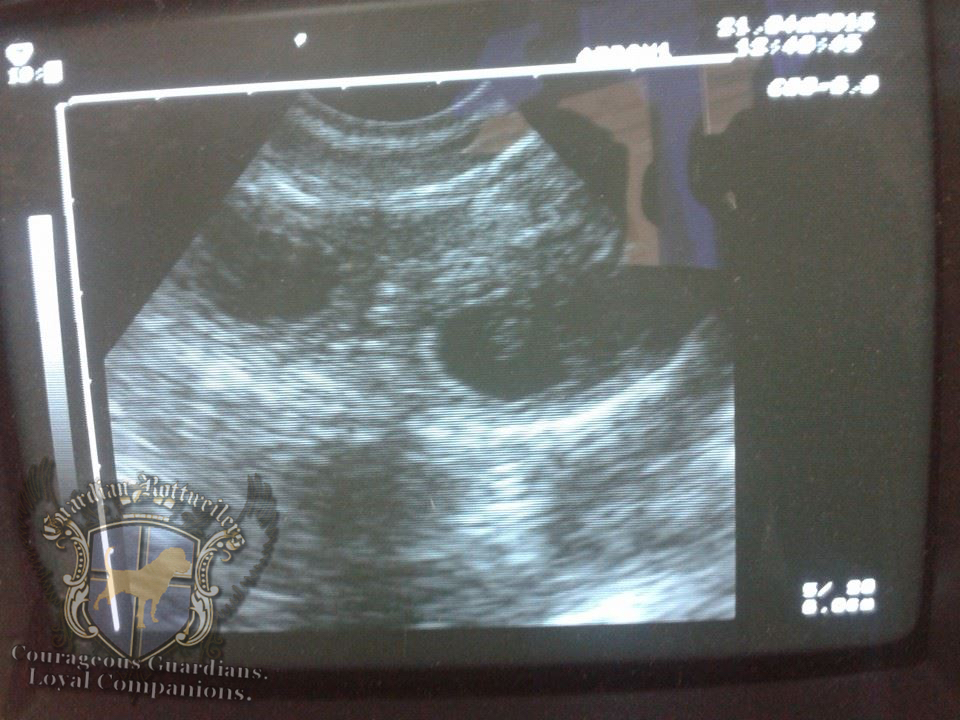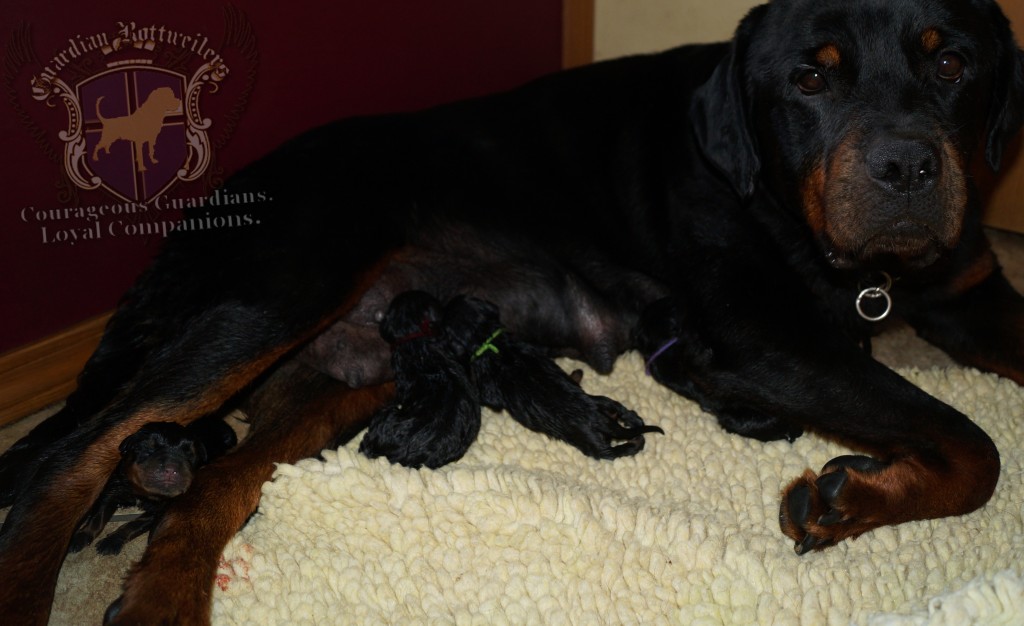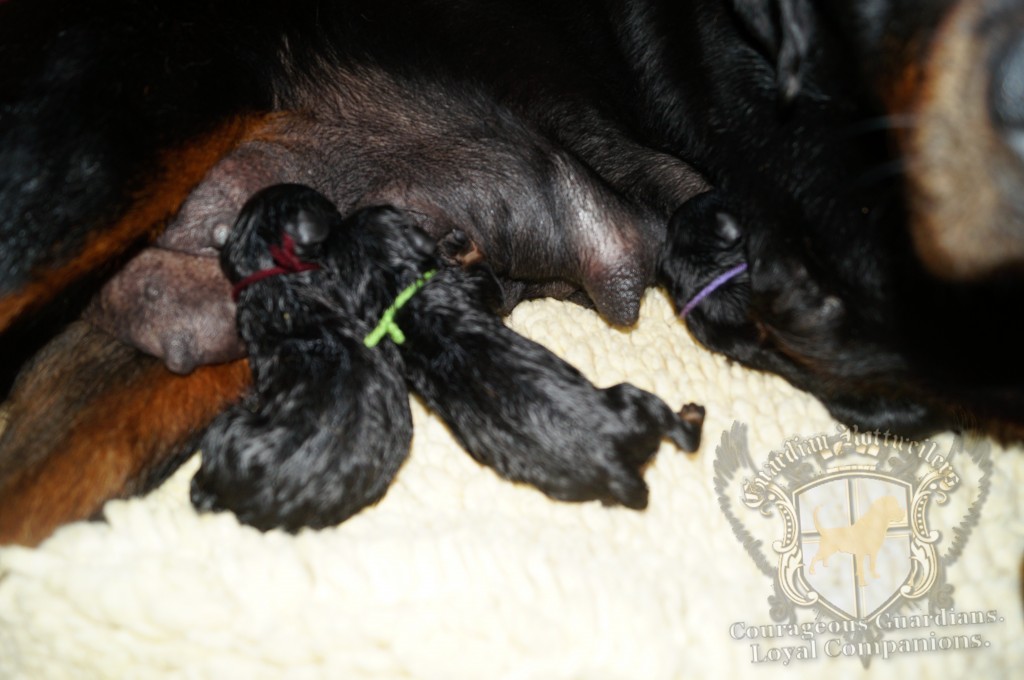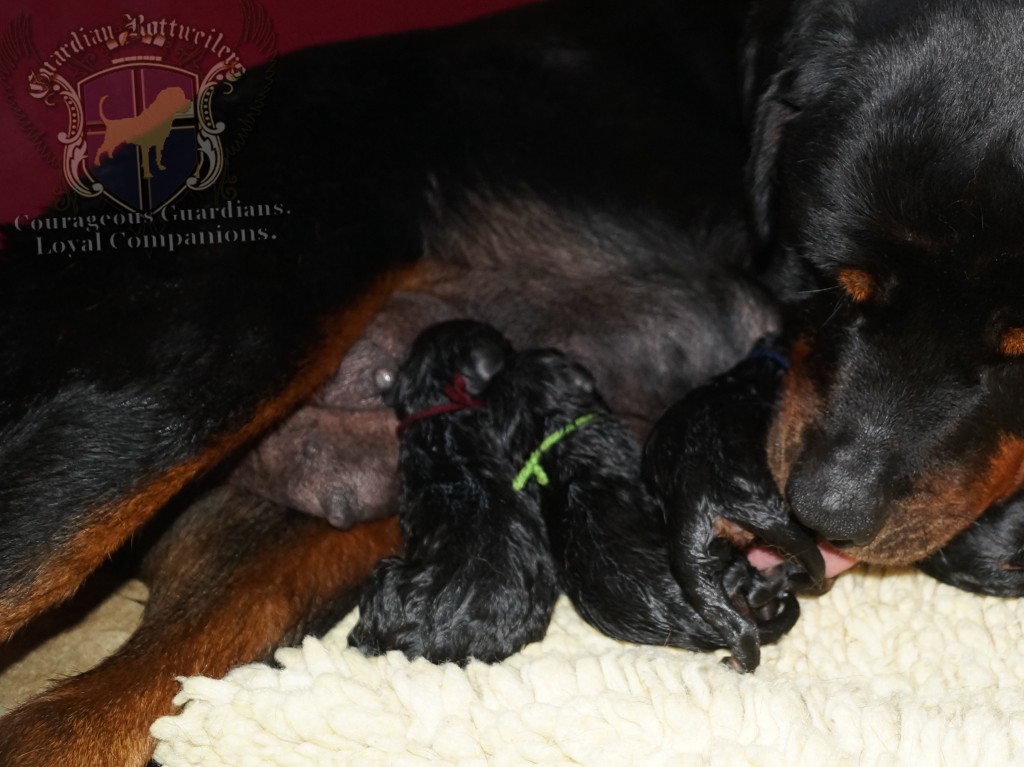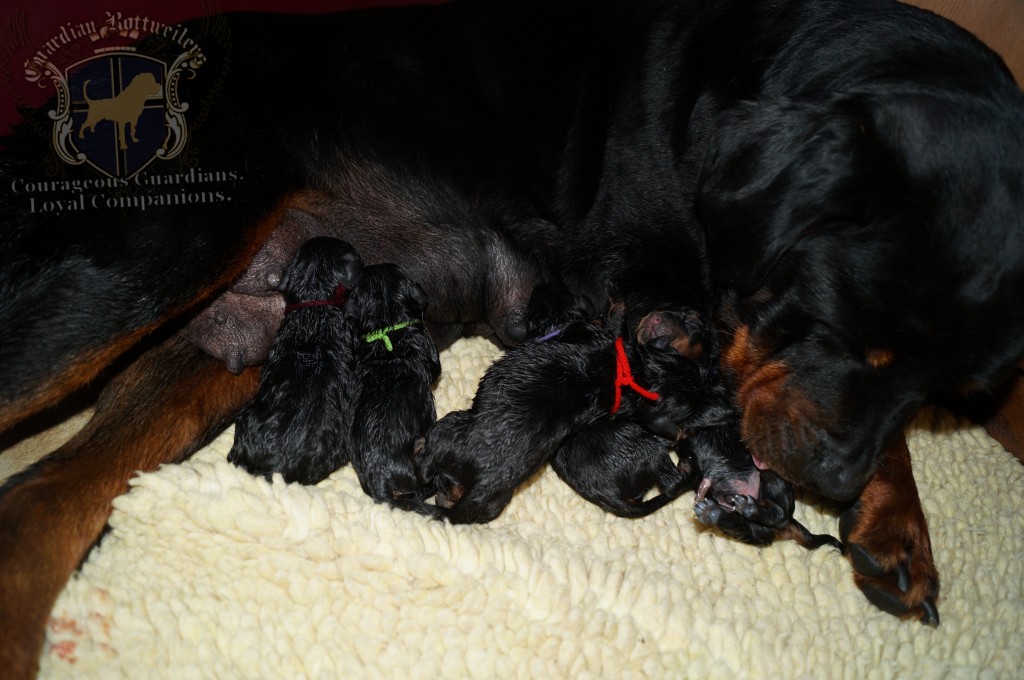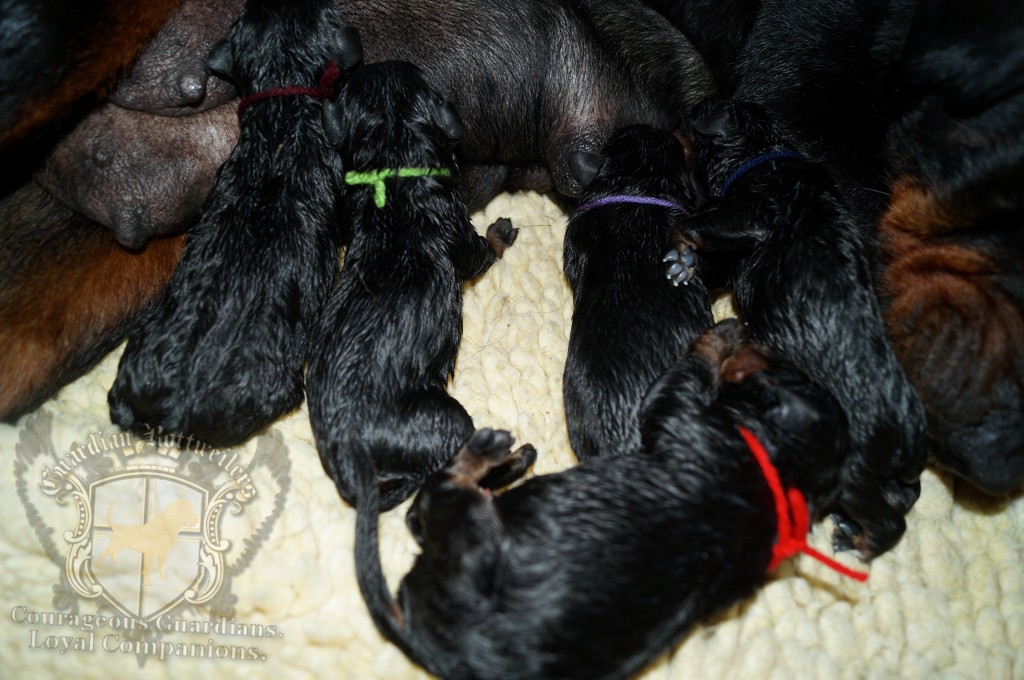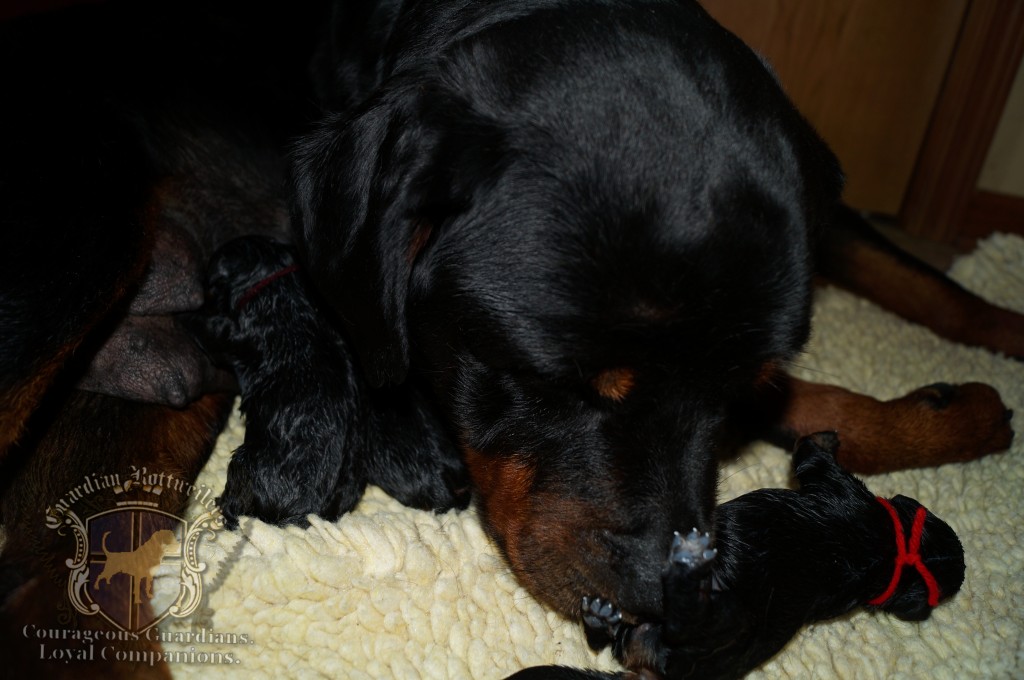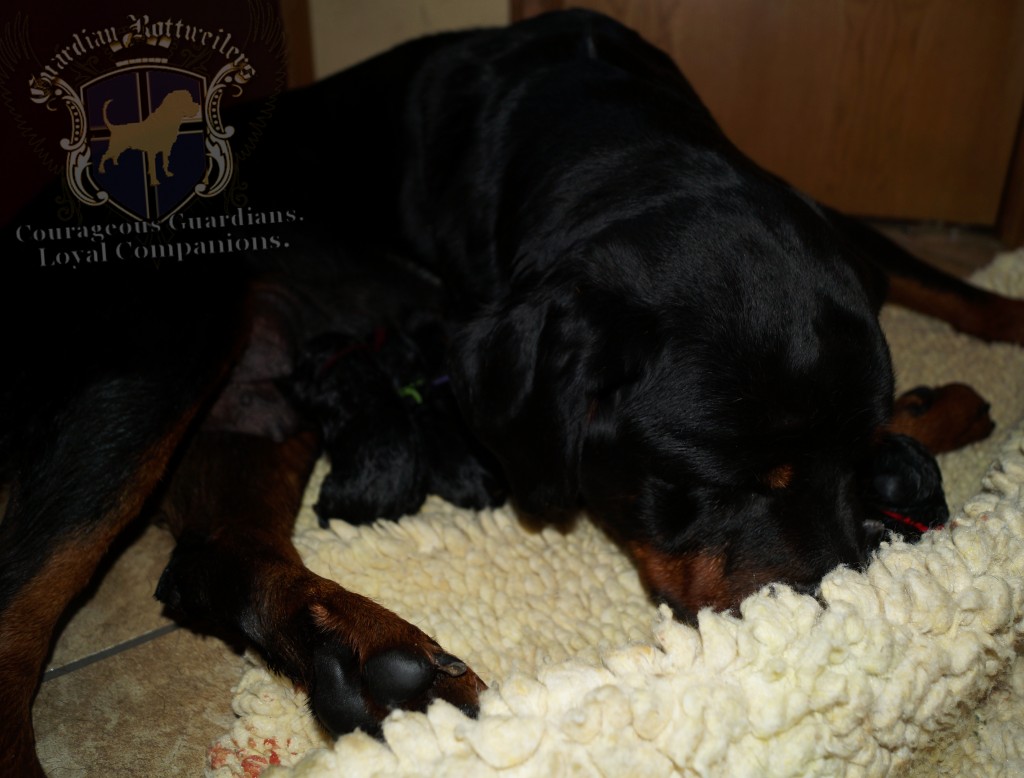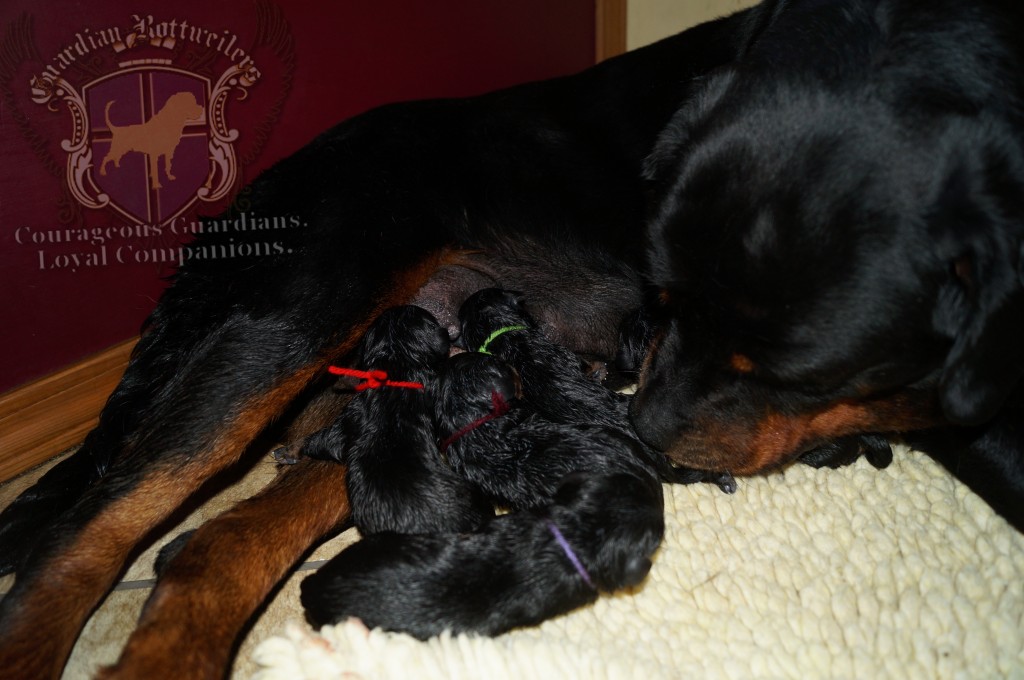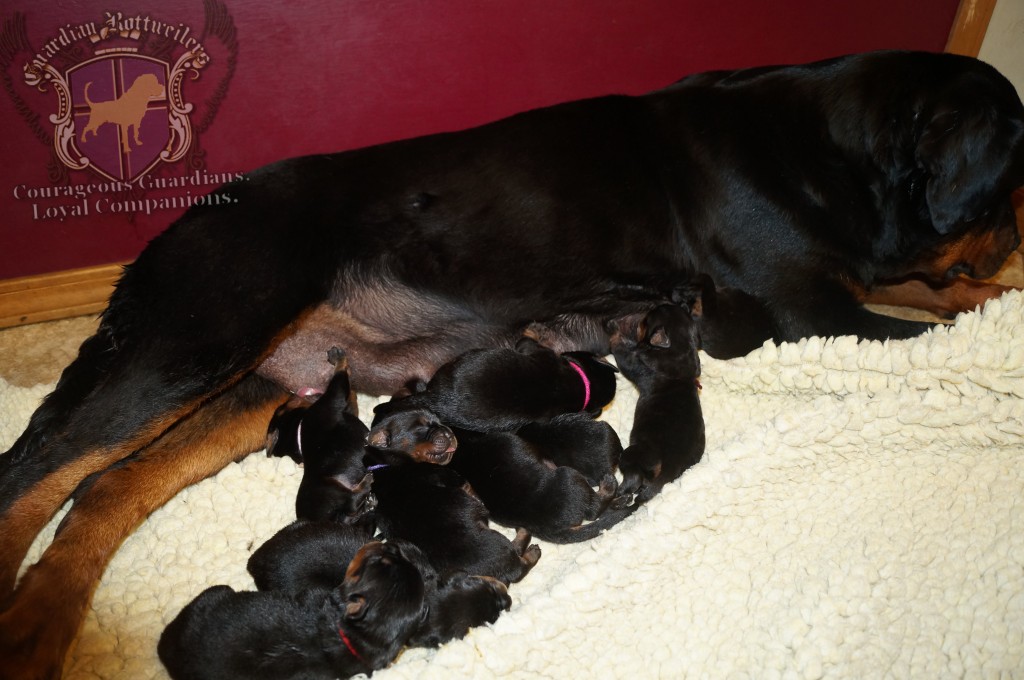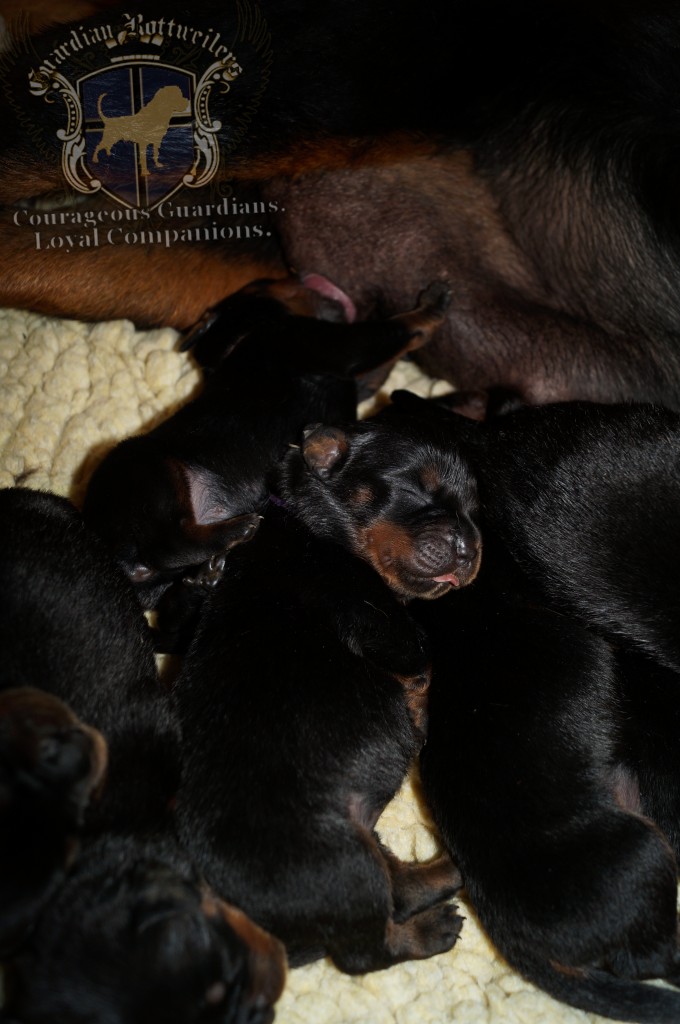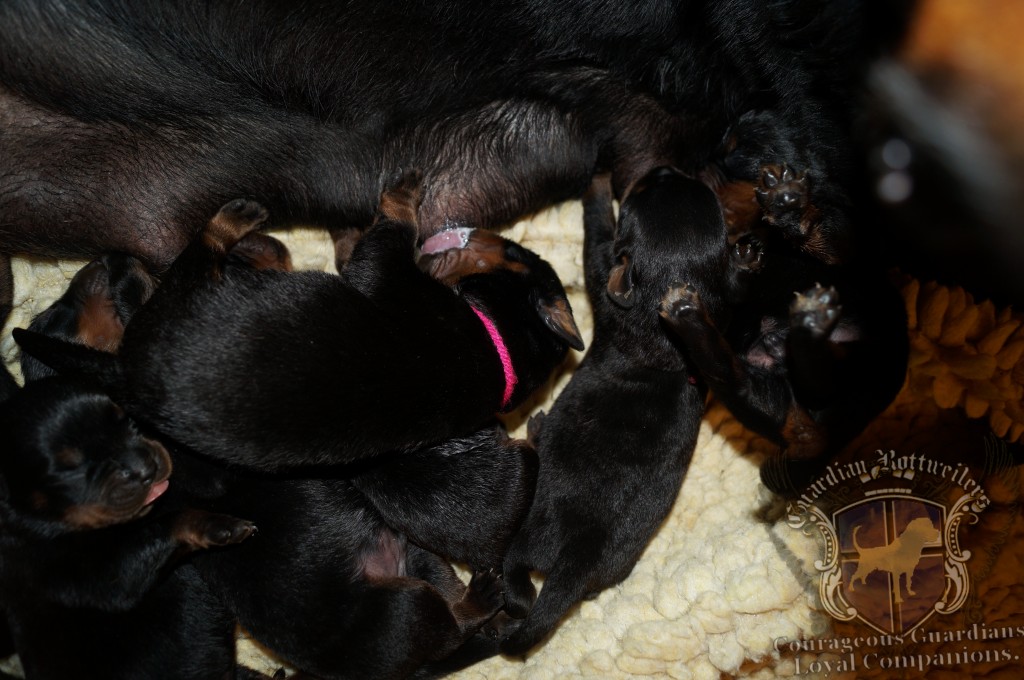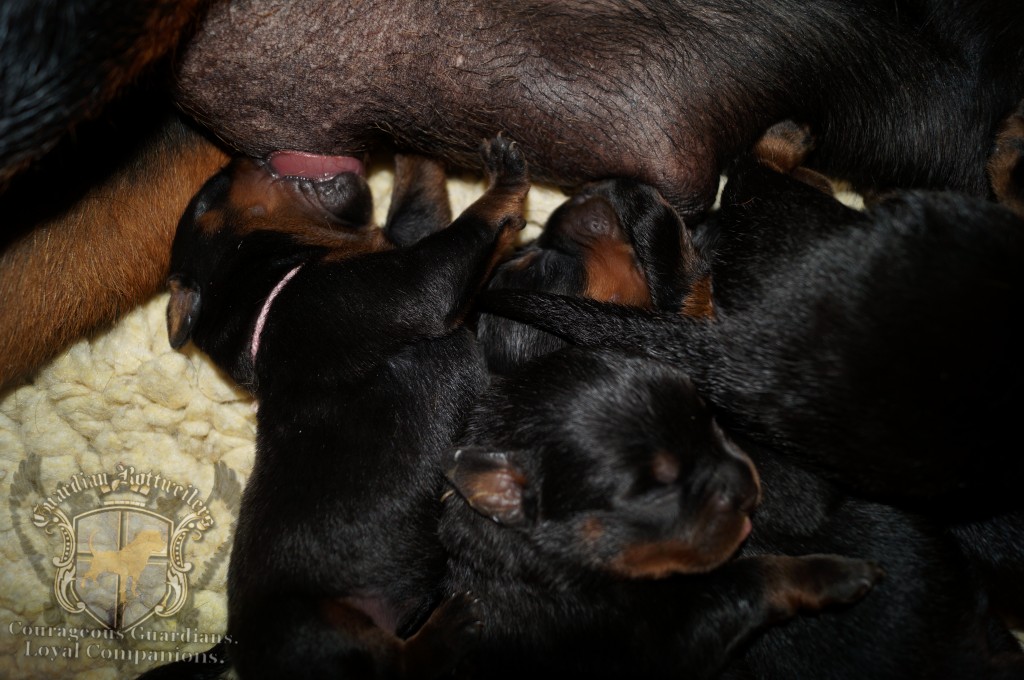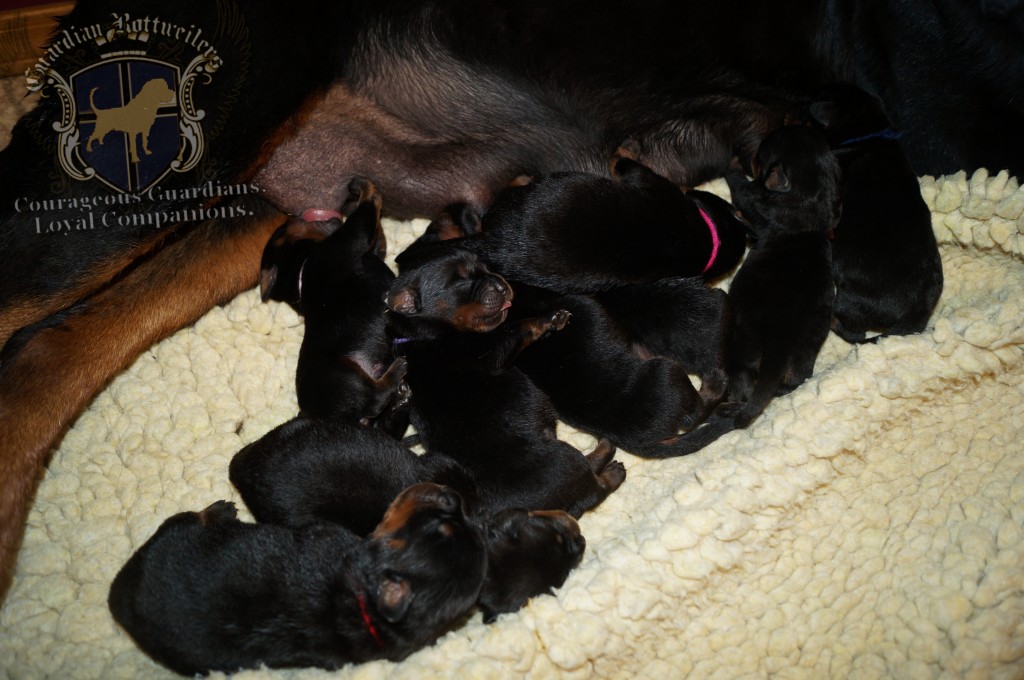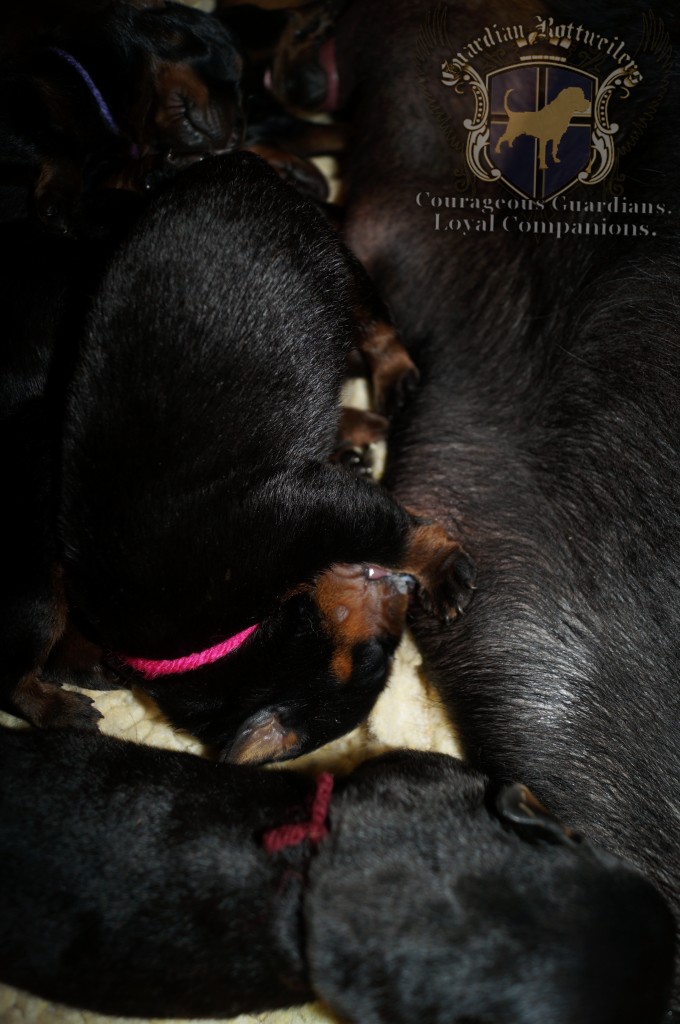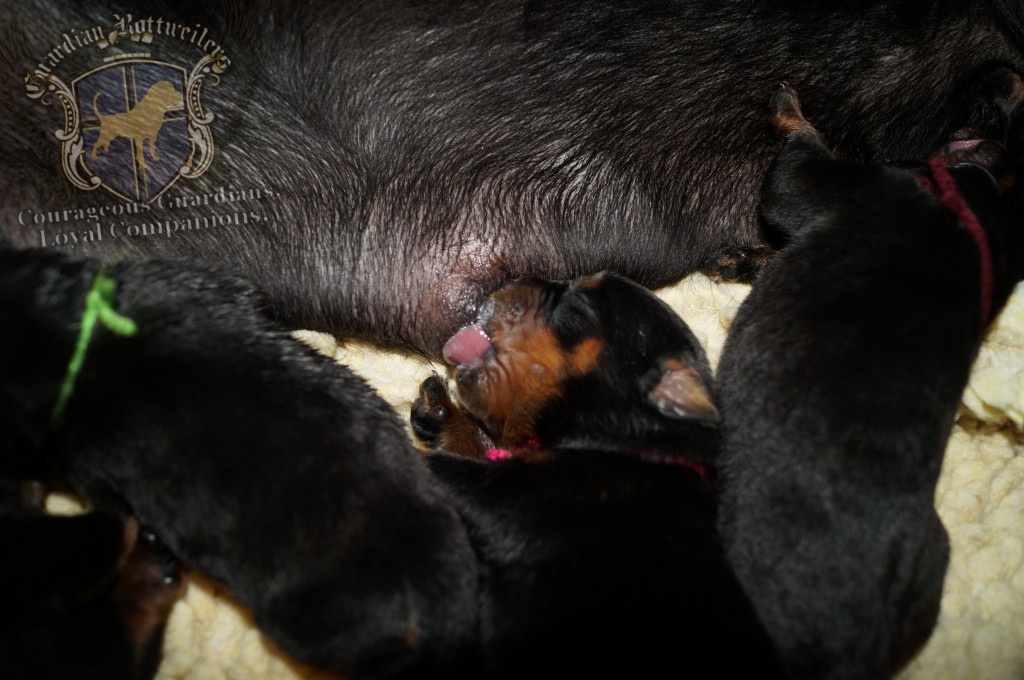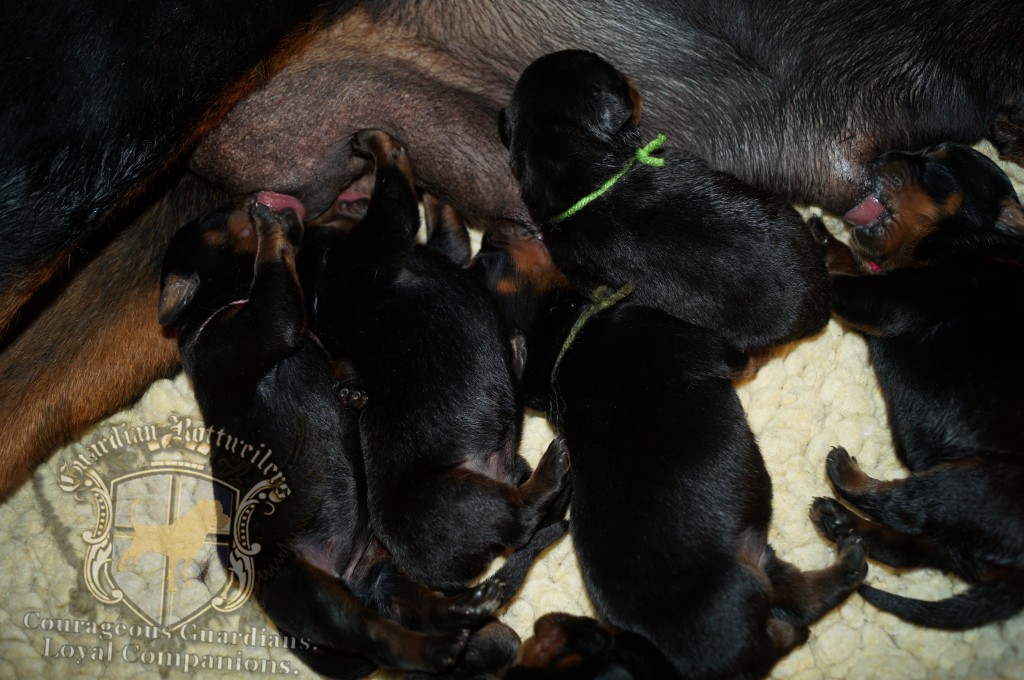 3 weeks old- first semi-solid food! <3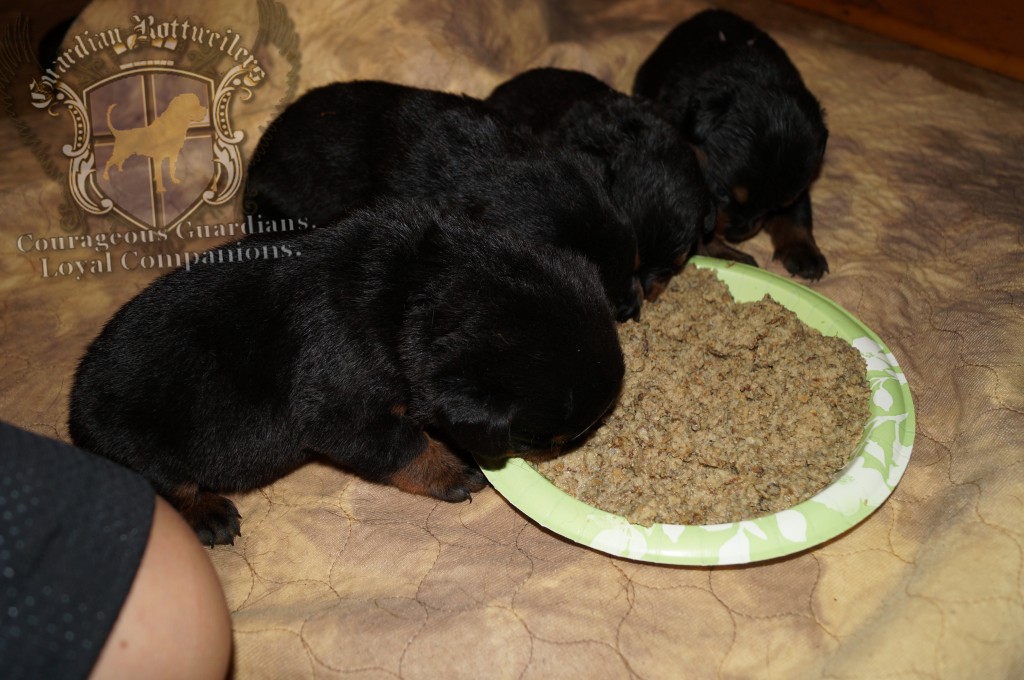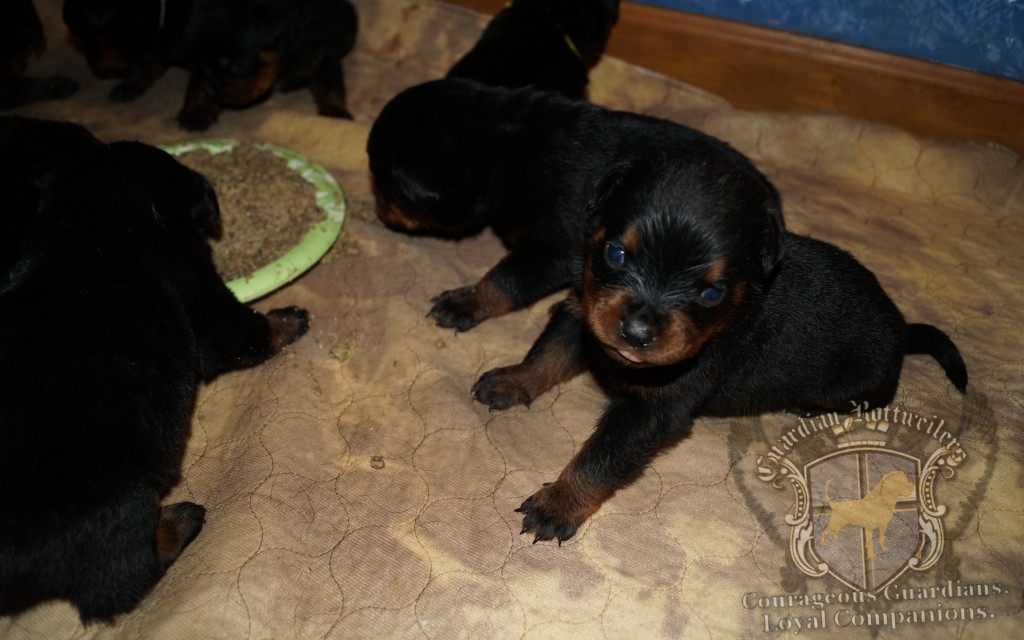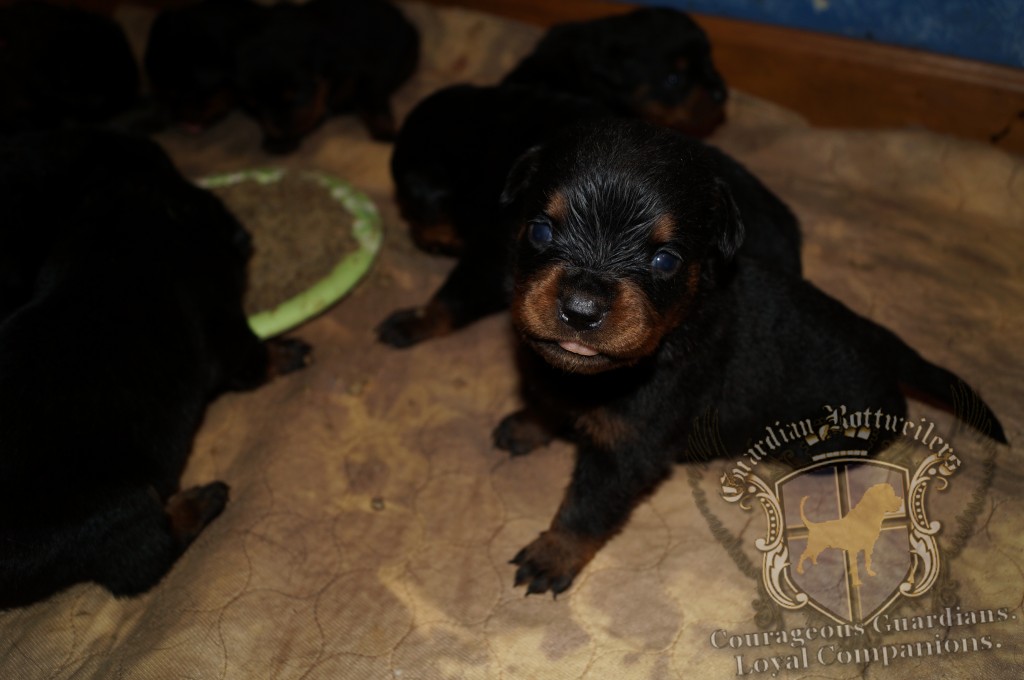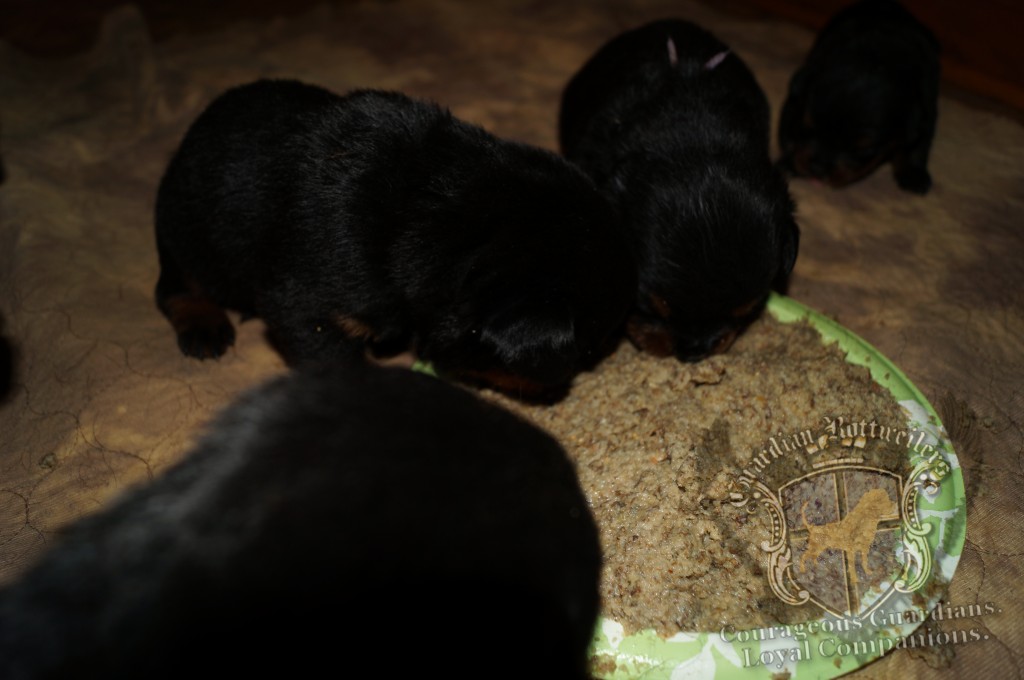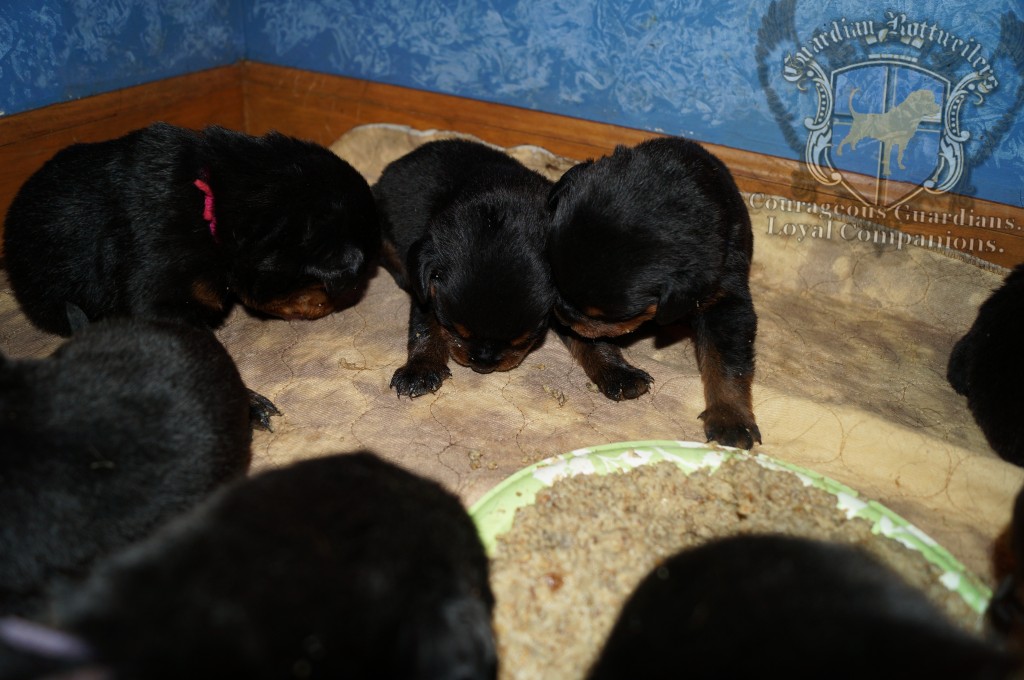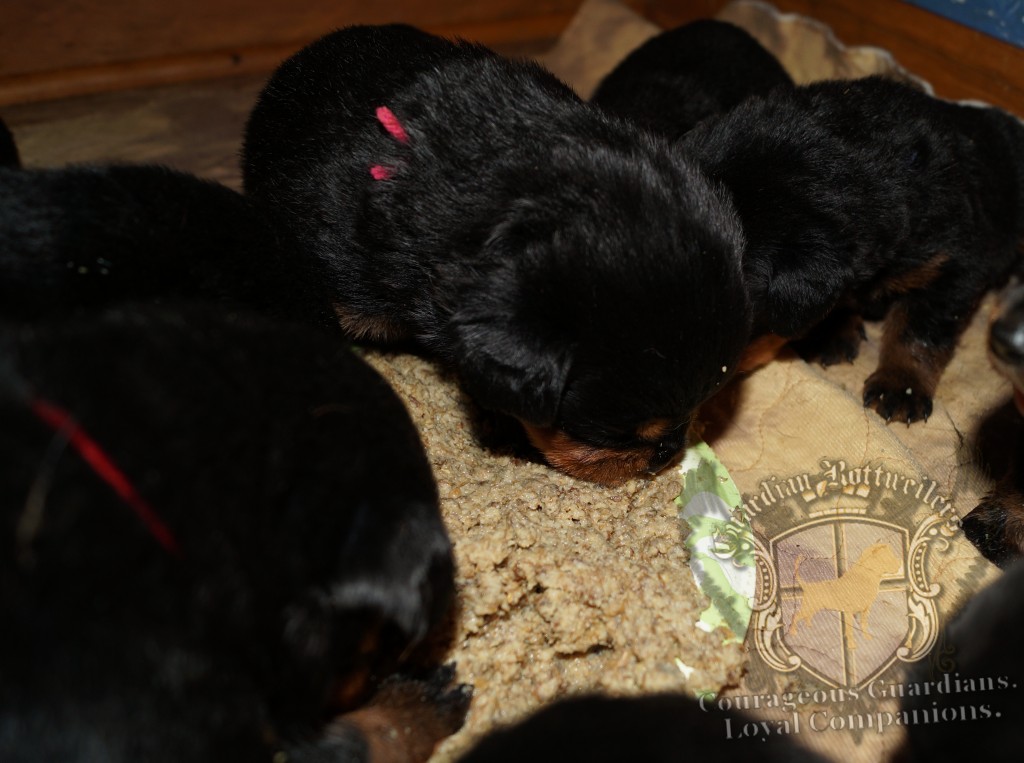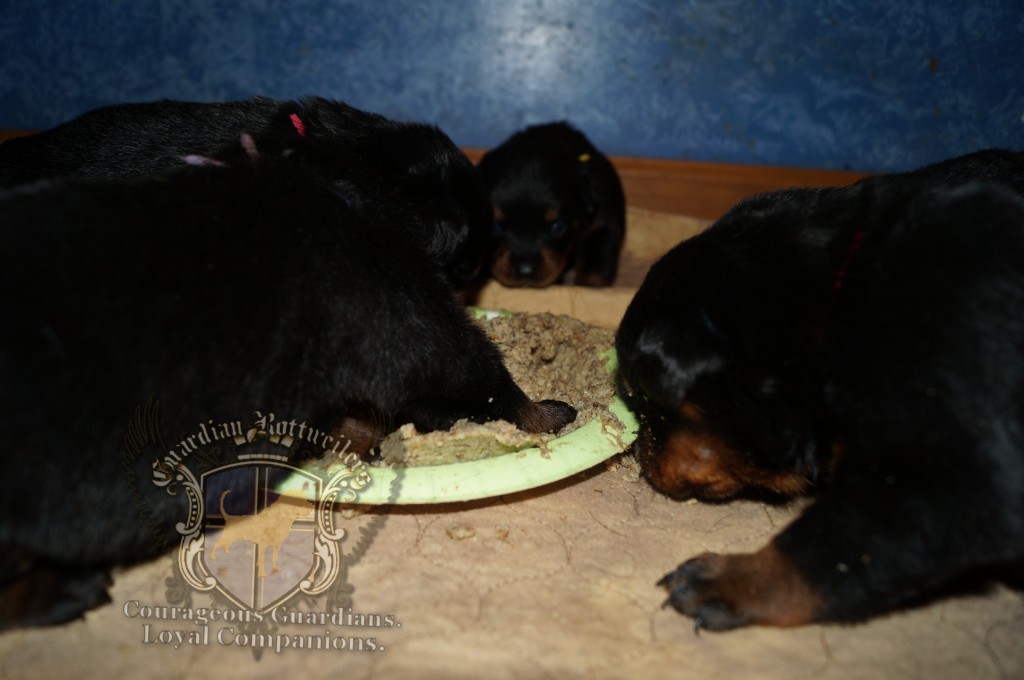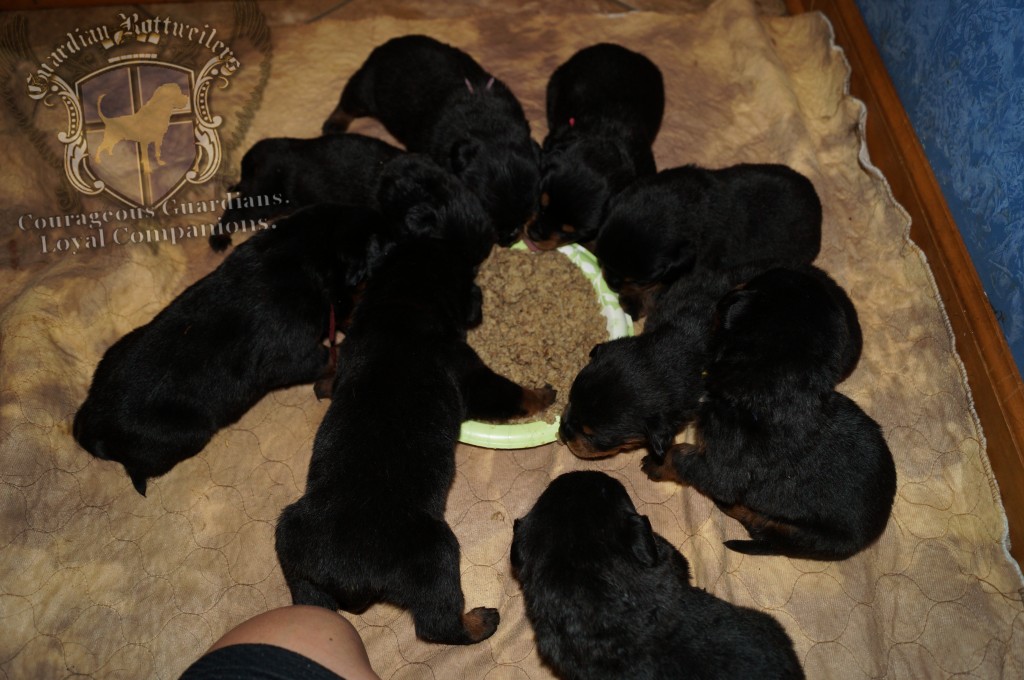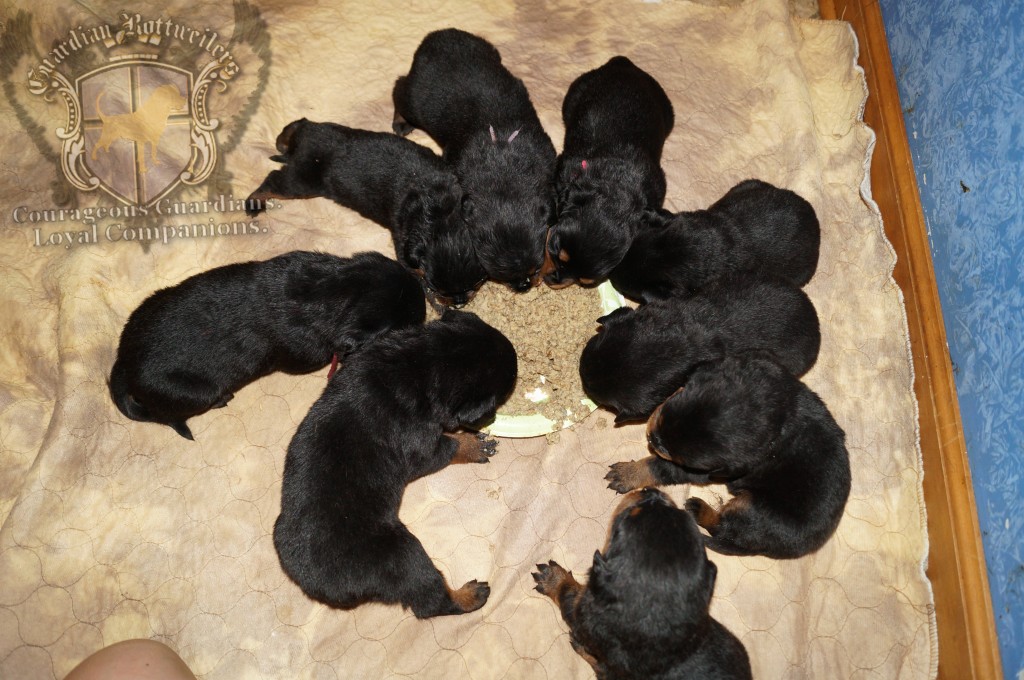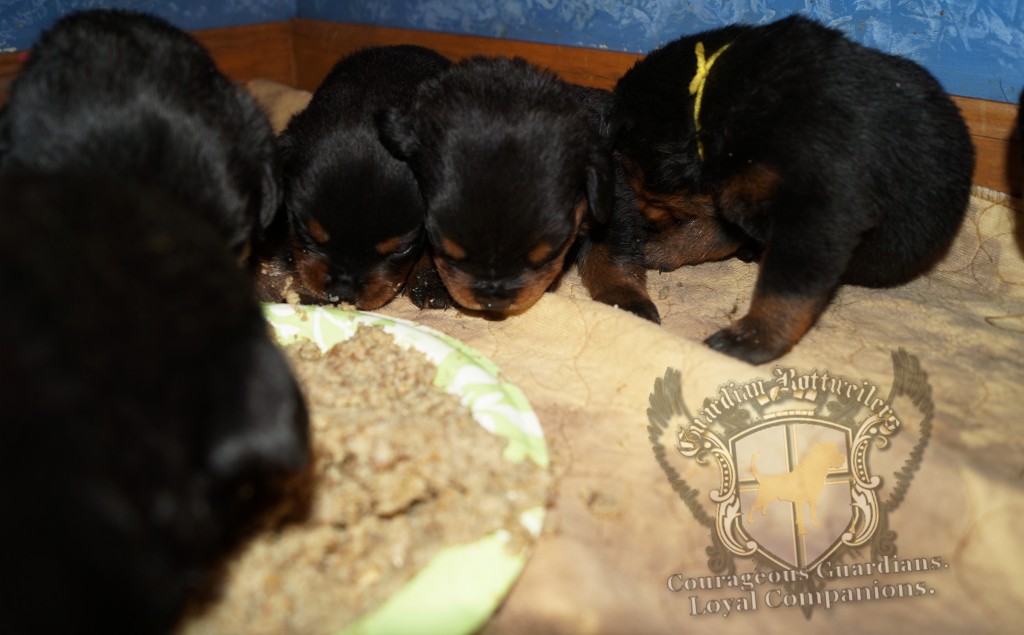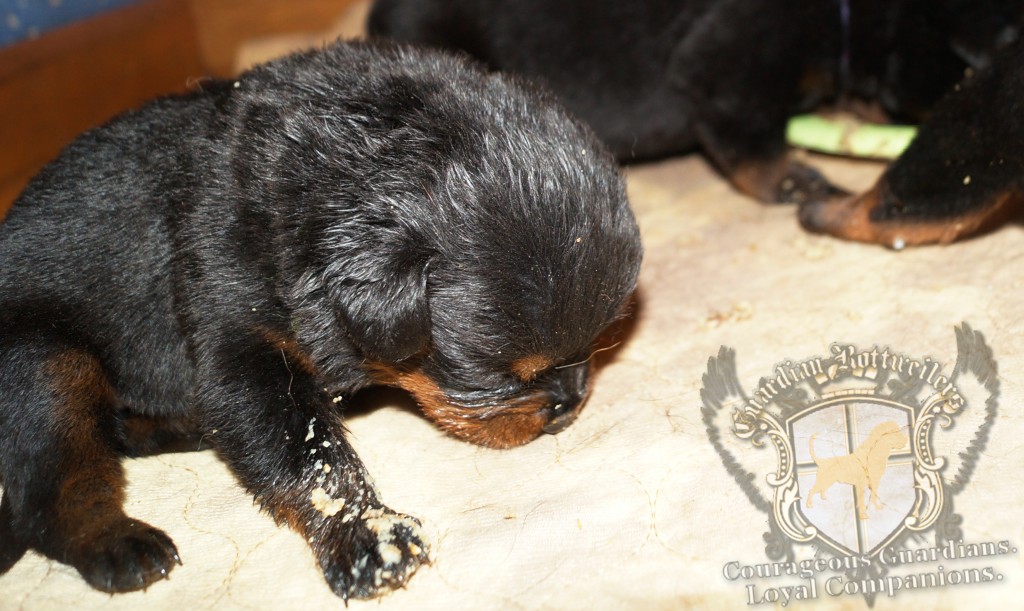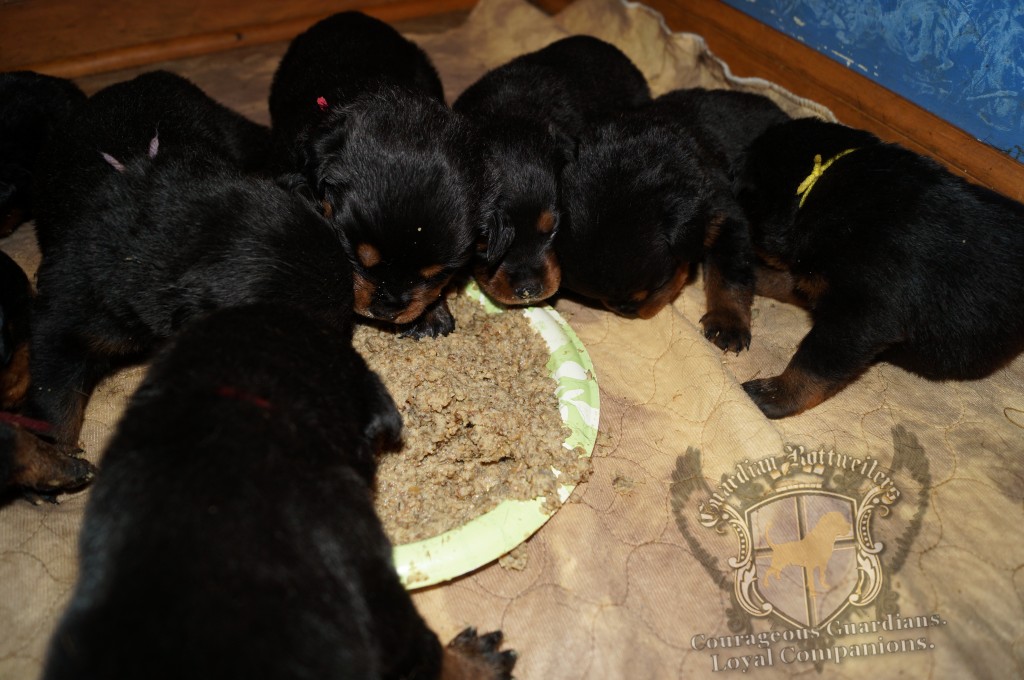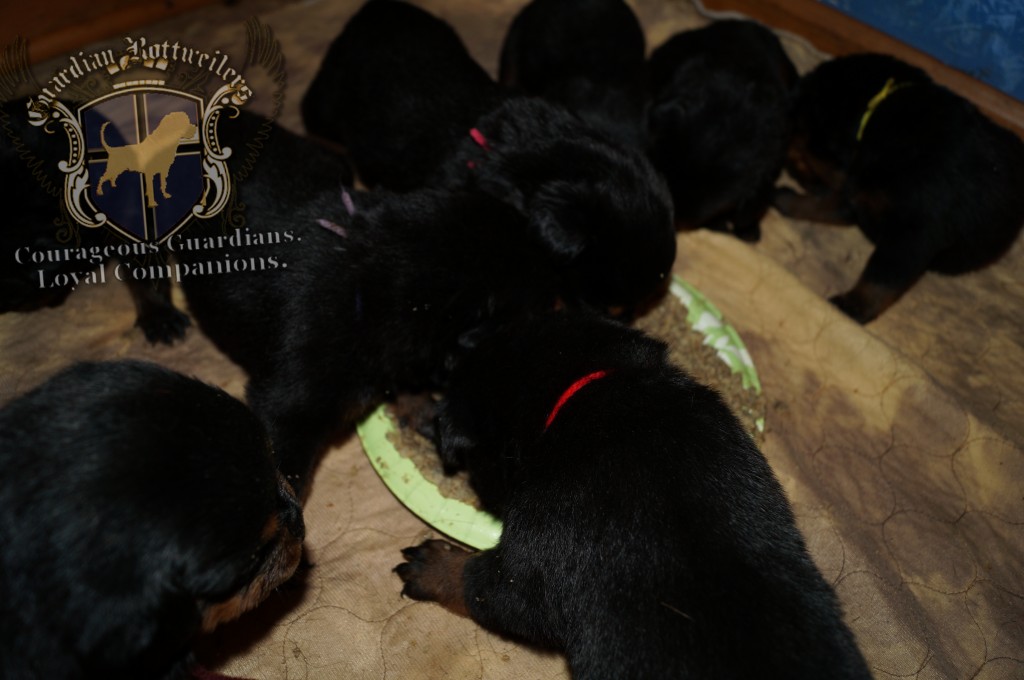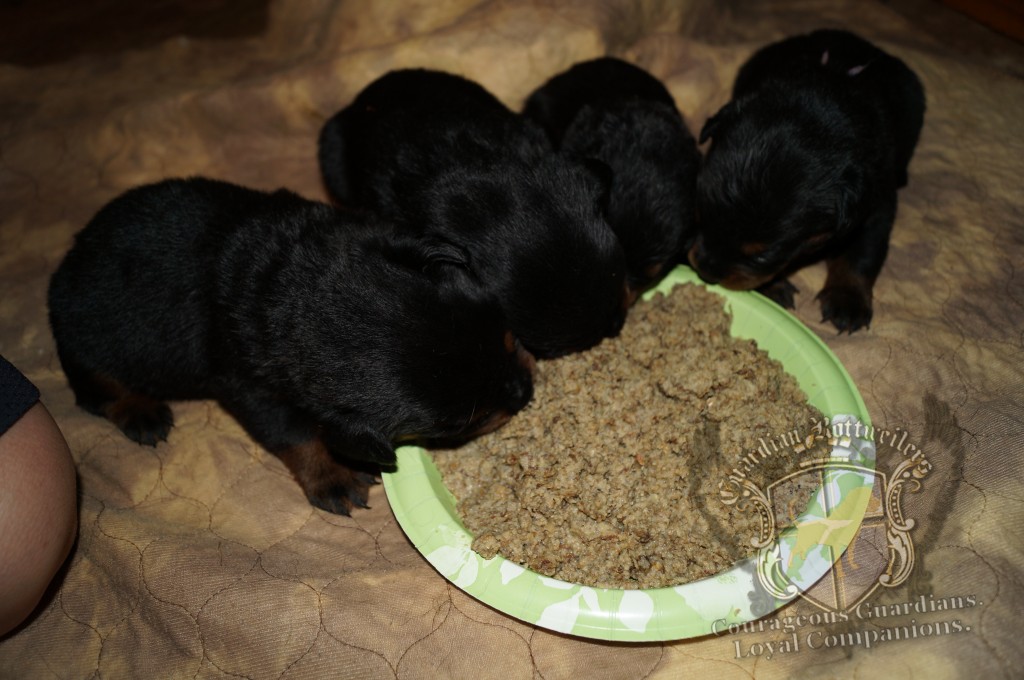 ---
Guardian Dilys Von Gottschalk
She's very playful and very happy!! She loves chasing our cat haha..we haven't stopped touching her and playing and snuggling since I brought her home. And now she's all nice and warm in our bed haha! She's just a happy little ball of energy! Piper loves her too! She kept giving Dilys kissys lol.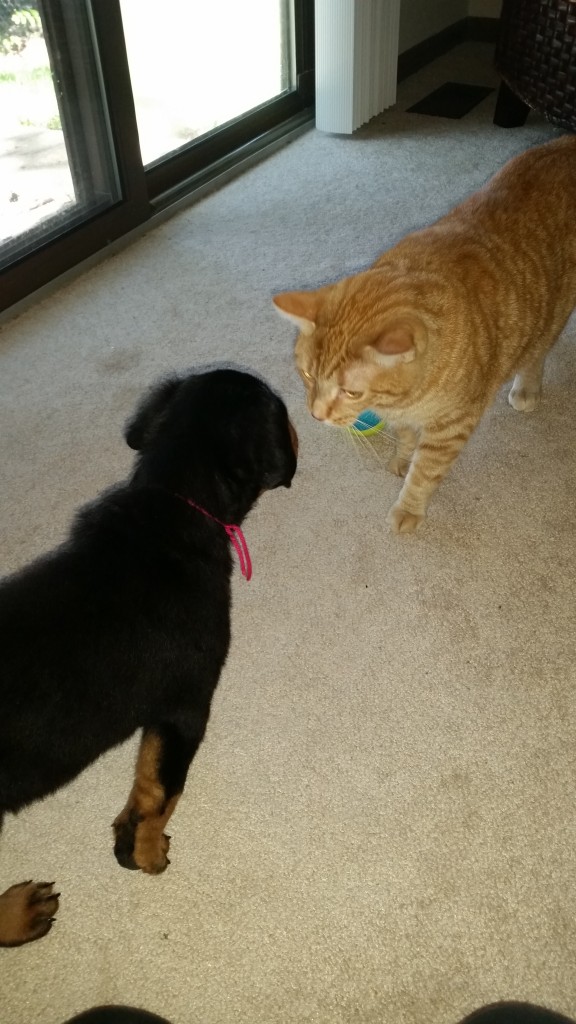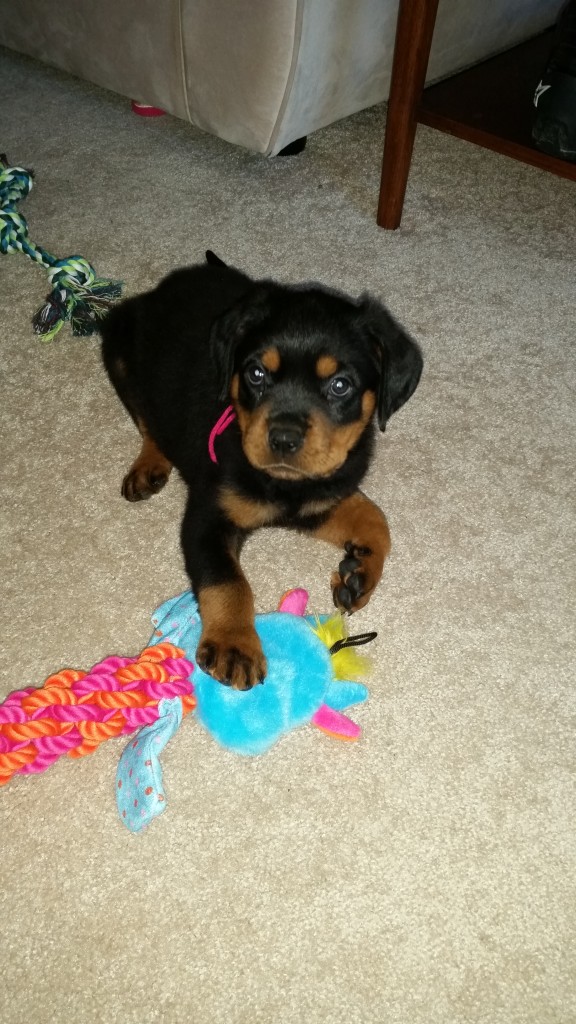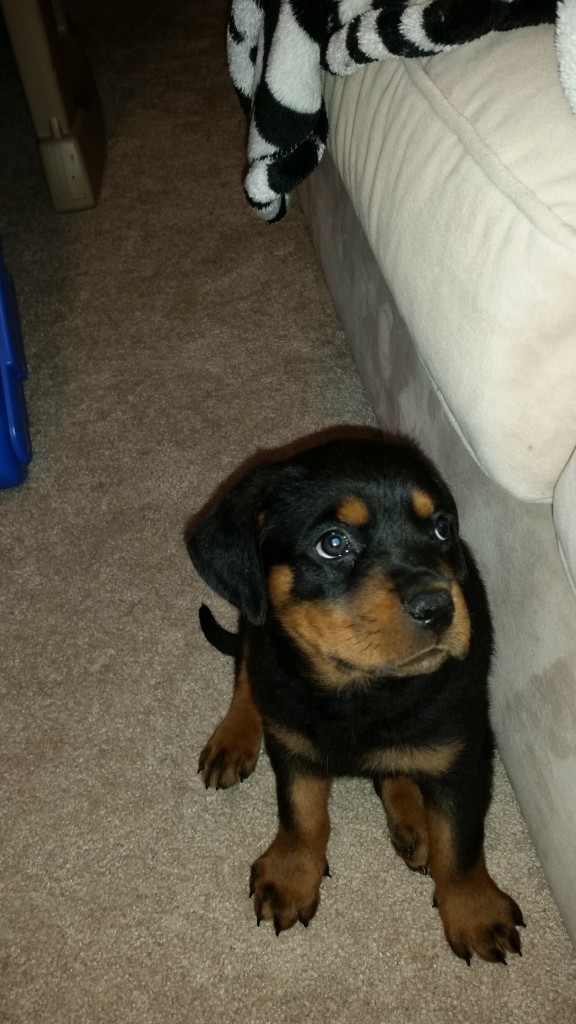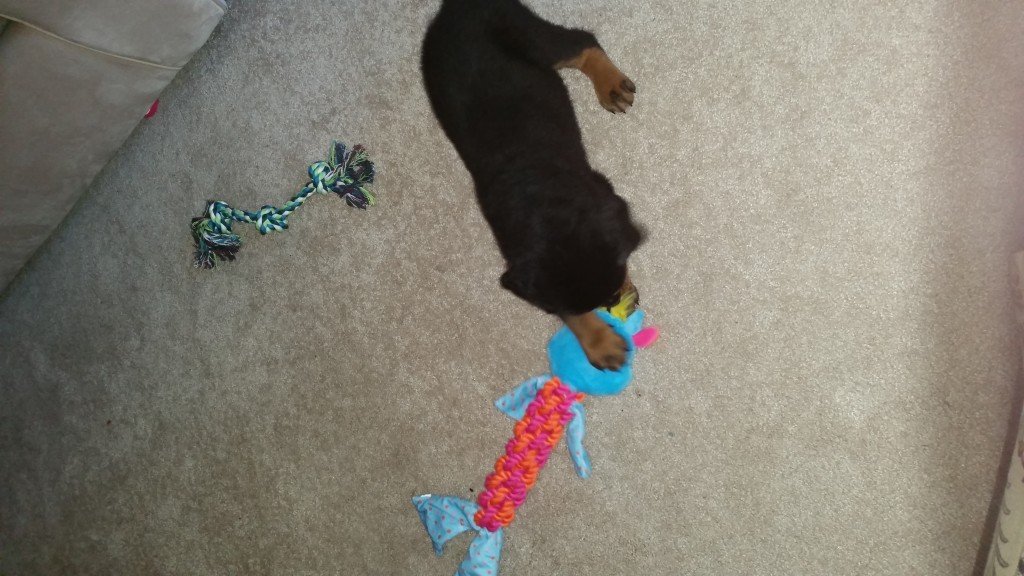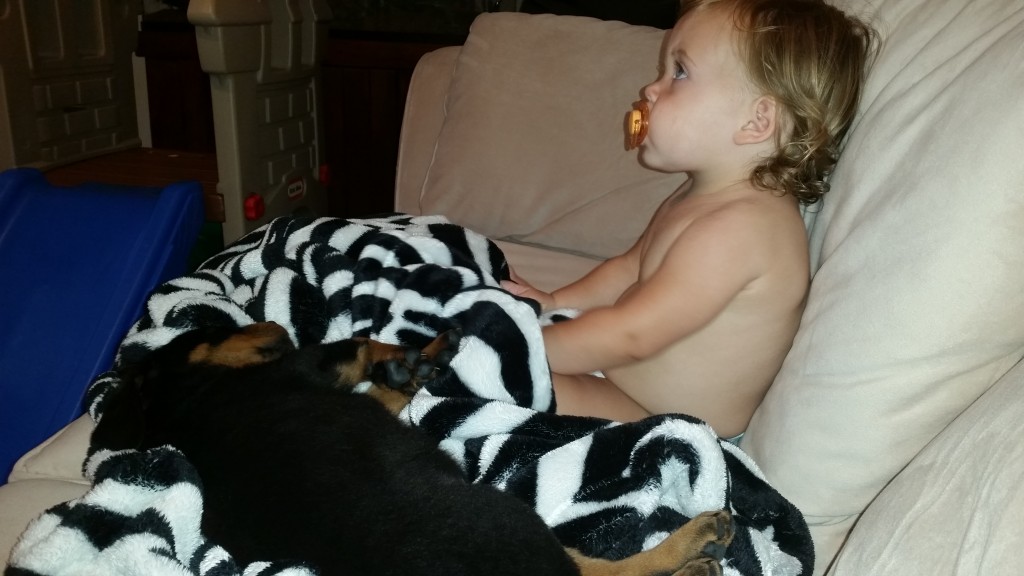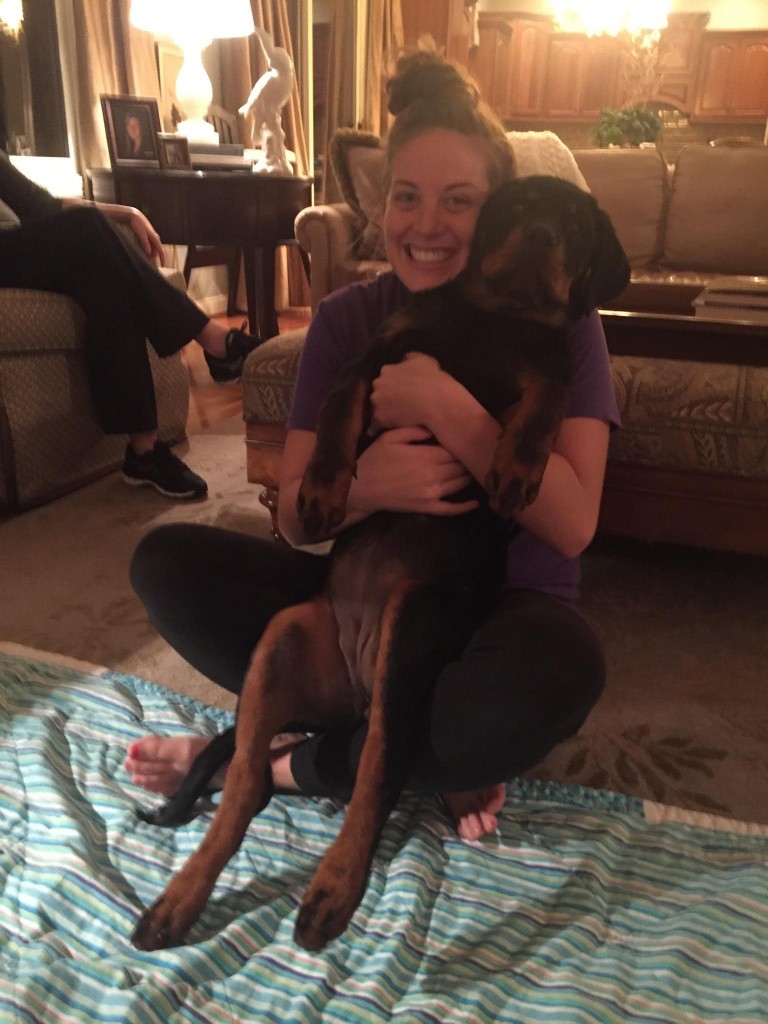 ---
"Koda" Guardian Decoy Von Gottschalk

Just wanted to let you know that Decoy made it home safely and seems to be adjusting well.  It was a long ride, but he never had an "accident" in his crate.  We'd stop (only 3 times over 460 miles) and he'd do his business in the grass.
Thanks again for giving us the pleasure of adding this pup to our house and for all the help and good will you provided along the way.  If you ever need a reference (which I doubt you will), I'd be happy to provide one.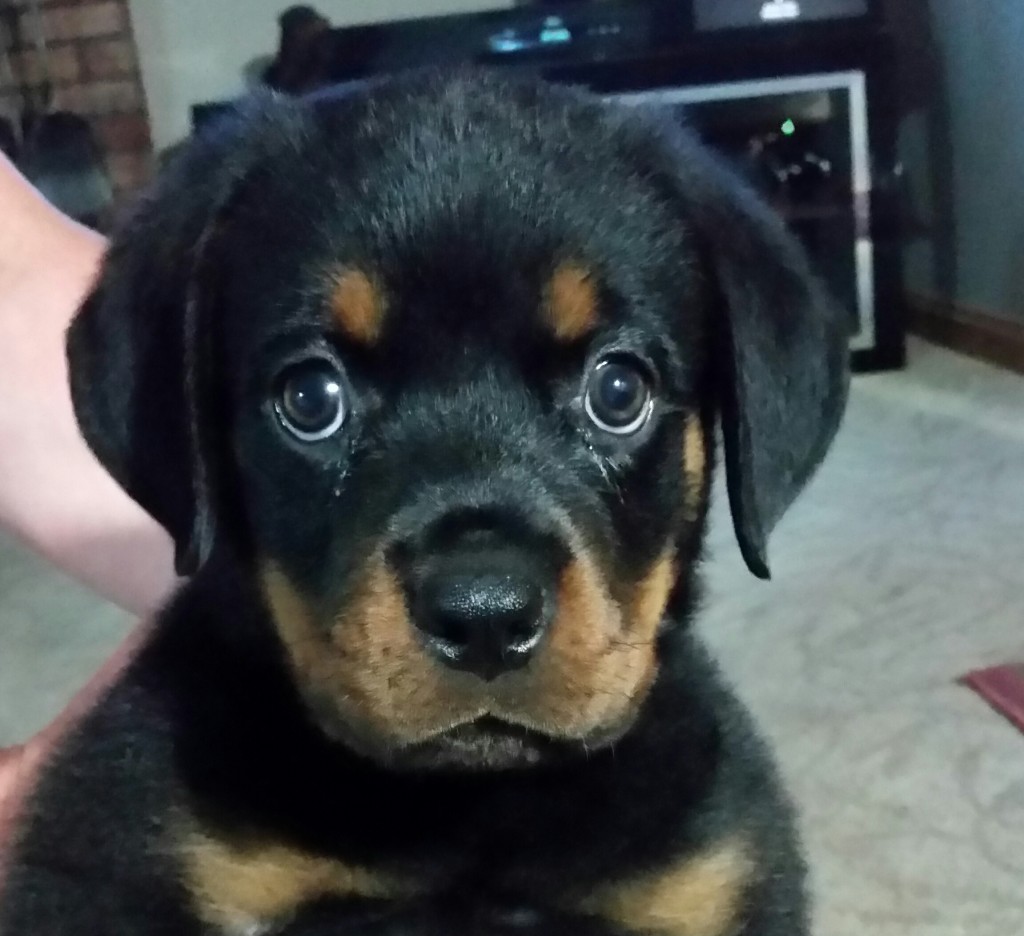 Larry and I are thrilled with Decoy–We have renamed his call name to "Koda"–which means friend or companion . I have enrolled him in puppy preschool, and he sees our vet 

on Friday

. 
     Koda is enjoying our chickens, and he thinks my cats are big toys ! The cats need to adjust to him because they run away from him–It all takes time, I suppose.
      Koda goes 100 miles an hour, then hits the off switch for a big nap in his crate or beside my chair. He has met a lot of my friends and relatives already, and everybody thinks he is adorable ! Potty training is a challenge, but he will get it. And he loves to eat and lick ice cubes !
       Thank you for this wonderful dog. Love, Darlene
Koda already has learned "sit" and "down" commands. We are working on "Off"…He likes to jump up a bit, especially when he sees my husband come home from work.
     We are working on walking on a leash. Koda thinks it is a game, and plays "tug of war" with it. I am holding food in front of his nose, and then I am able to get him to walk.
       His first puppy lesson is 

Saturday

. Wish us luck ! I will let you know how he interacts with other dogs, and how some training will be. I can't believe I am starting all over again-
–Larry and I miss our dog Buddy so much. Koda has brought joy back into our lives.-
–!!!
    Take Care, Alice….Darlene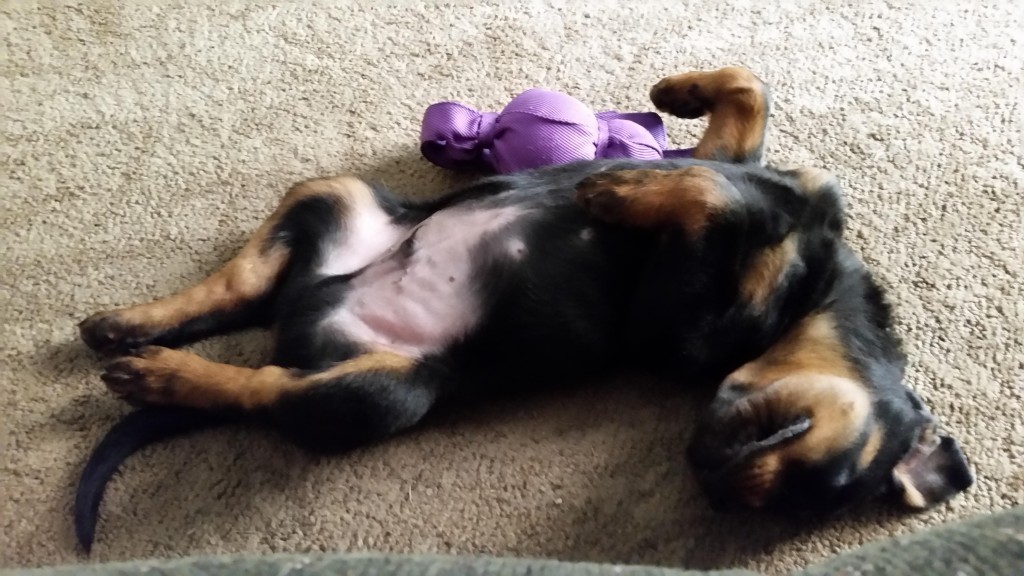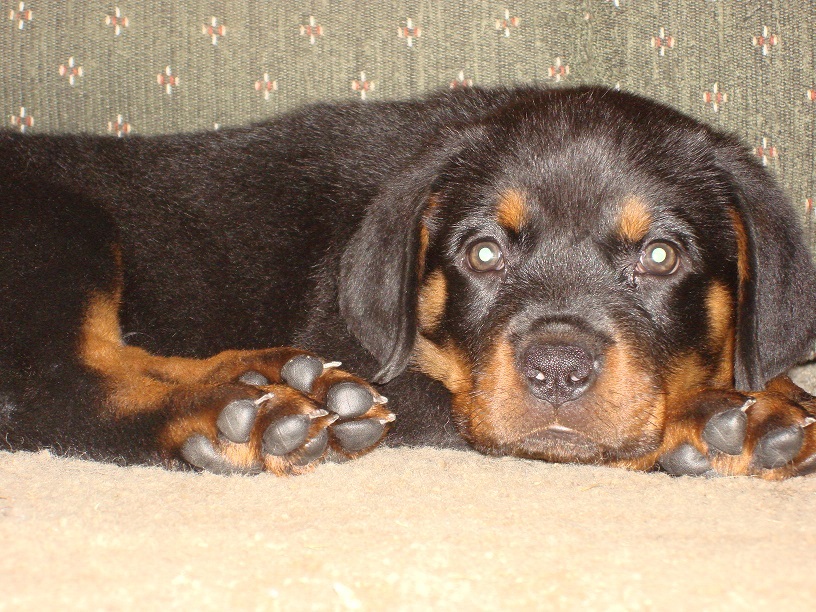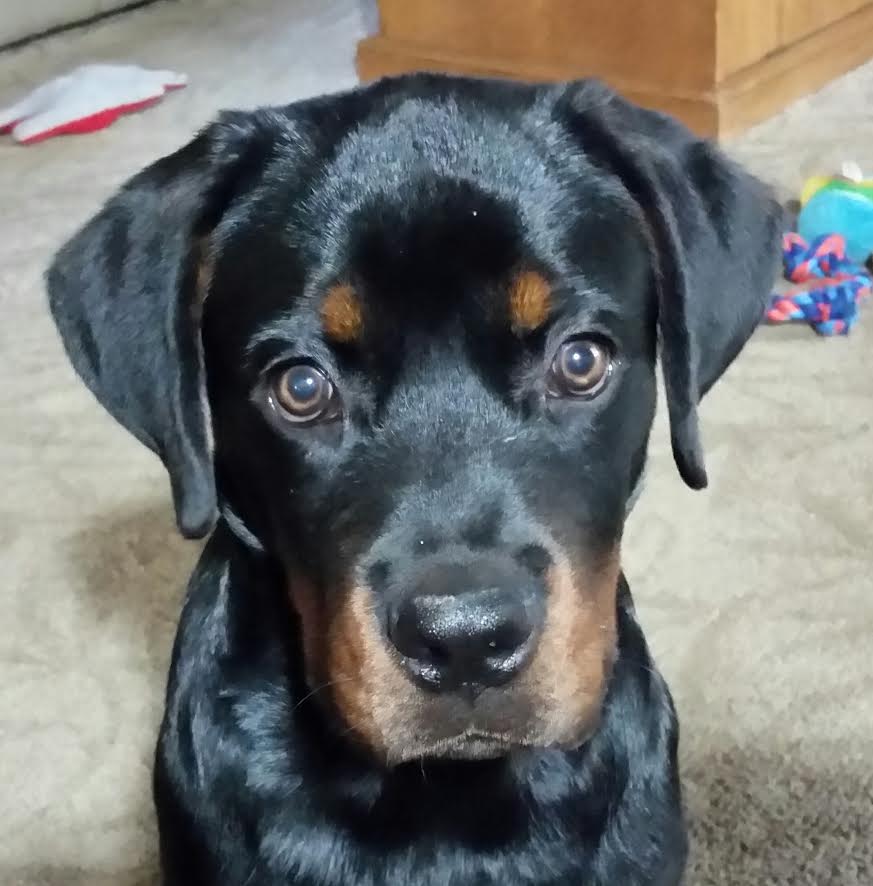 Happy Birthday to Diesel from Koda, Larry and Dar !
BTW, Koda (Decoy) is coming along great as a family member and is taking to his training like a champ.  – Larry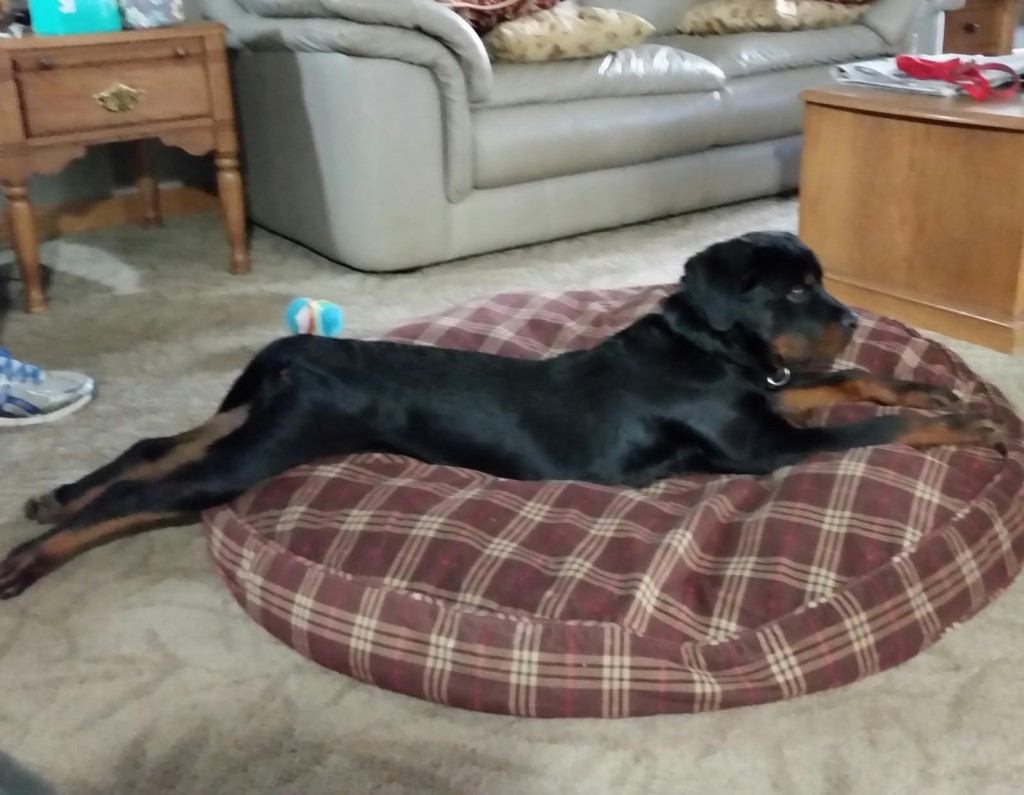 Hi ! I wanted to tell you that Koda is doing really well in puppy school ! He knows : Sit, Down, Stay, This way, Easy, Side. Larry and I have taught him : How do you do?–(shake hands). He also is being  taught to sit at the door and stay while I go first…then Come and Sit again. Then I taught him to Sit and Stay while I pour his food in his dish–He LOVES to eat, and is food driven.
        We do exercise first now, then discipline, then affection–A tip from the Dog Whisperer. He weighs between 25-30 pounds now, and has long legs ! House breaking is coming along–I know to take him out as soon as he wakes up from a nap, and after he eats.
          He is still nipping, but it is less. He does pull on the leash sometimes, so I may have to switch to a Gentle Leader collar in the future.
           He is really different from our last dog, Buddy…Koda is assertive, with a mind of his own, often !!
I suppose each dog is unique. We just love him !
Take Care, Darlene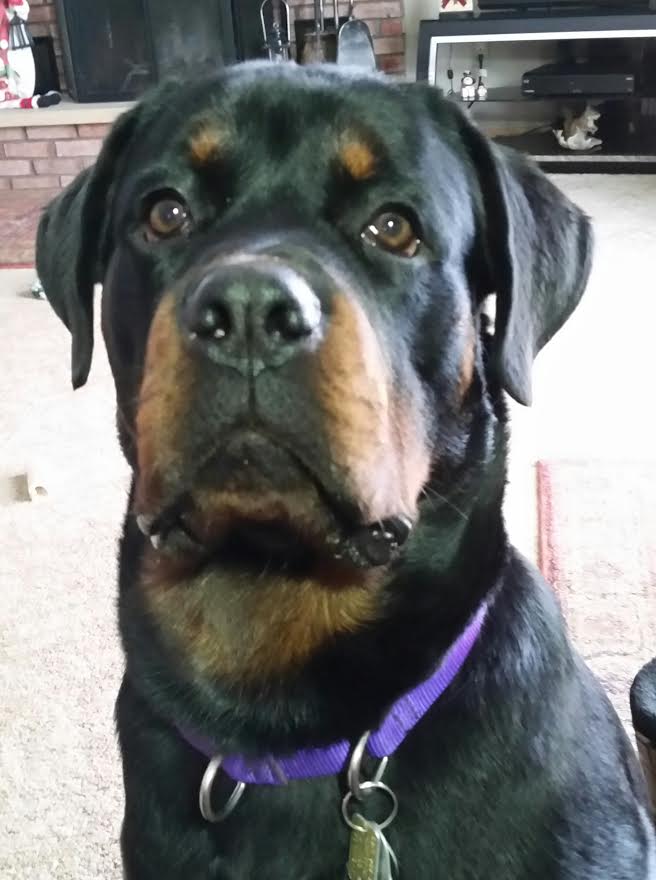 Koda weighs 75 pounds now. He is a very lovable dog. Take care, Darlene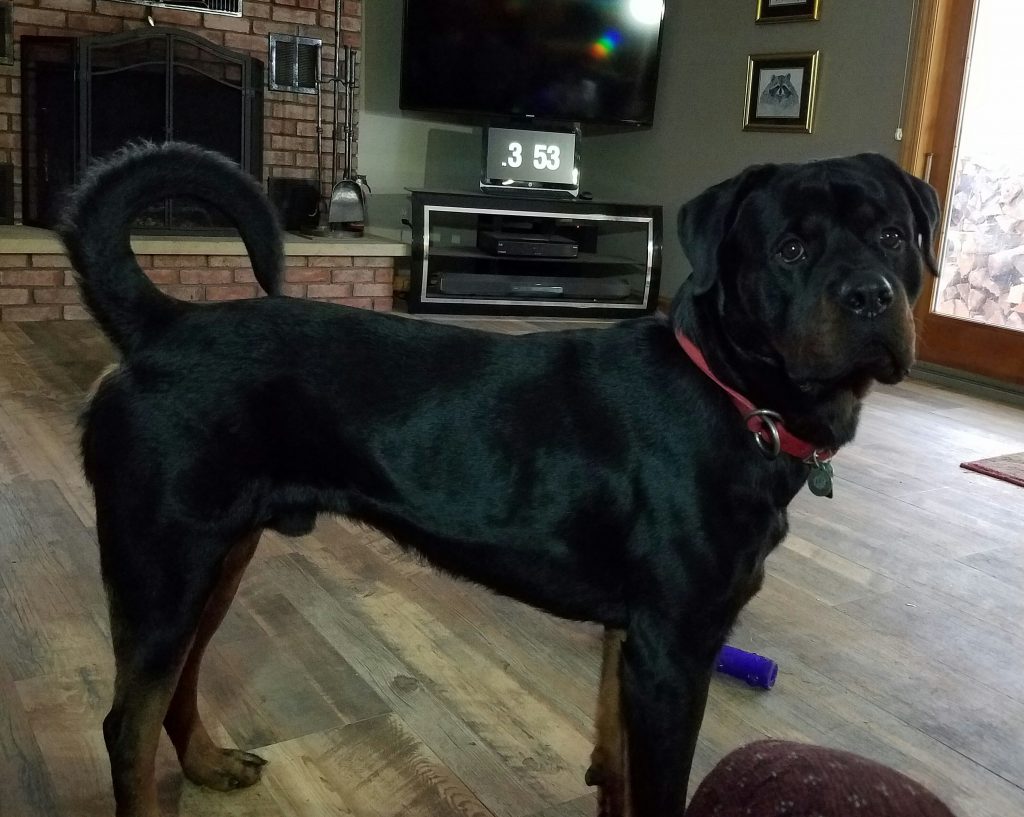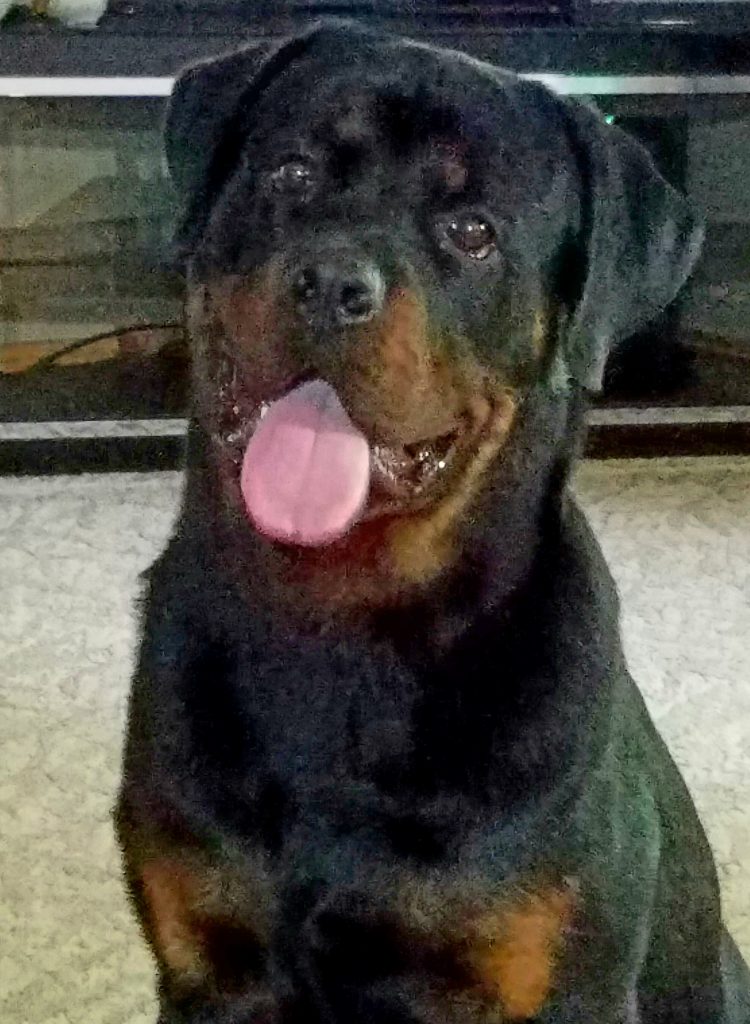 Koda says HELLO !  He is approaching age 2 on

May 30th

. Koda is a finicky eater, and only weighs 90lbs.
 He is very strong and muscular, and his temperament is high-spirited ! He knows lots of commands and tricks. He loves to chase a ball in the yard.
---
---
Guardian Django Von Gottschalk

Hi Alice! Just wanted to send you a few pics of the cutest puppy ever. 😉 Our little man is now 24 lbs and we couldnt love him more! 
He's great and healthy and loved so much. We will never get a dog from anyone else but you!!!!
Kim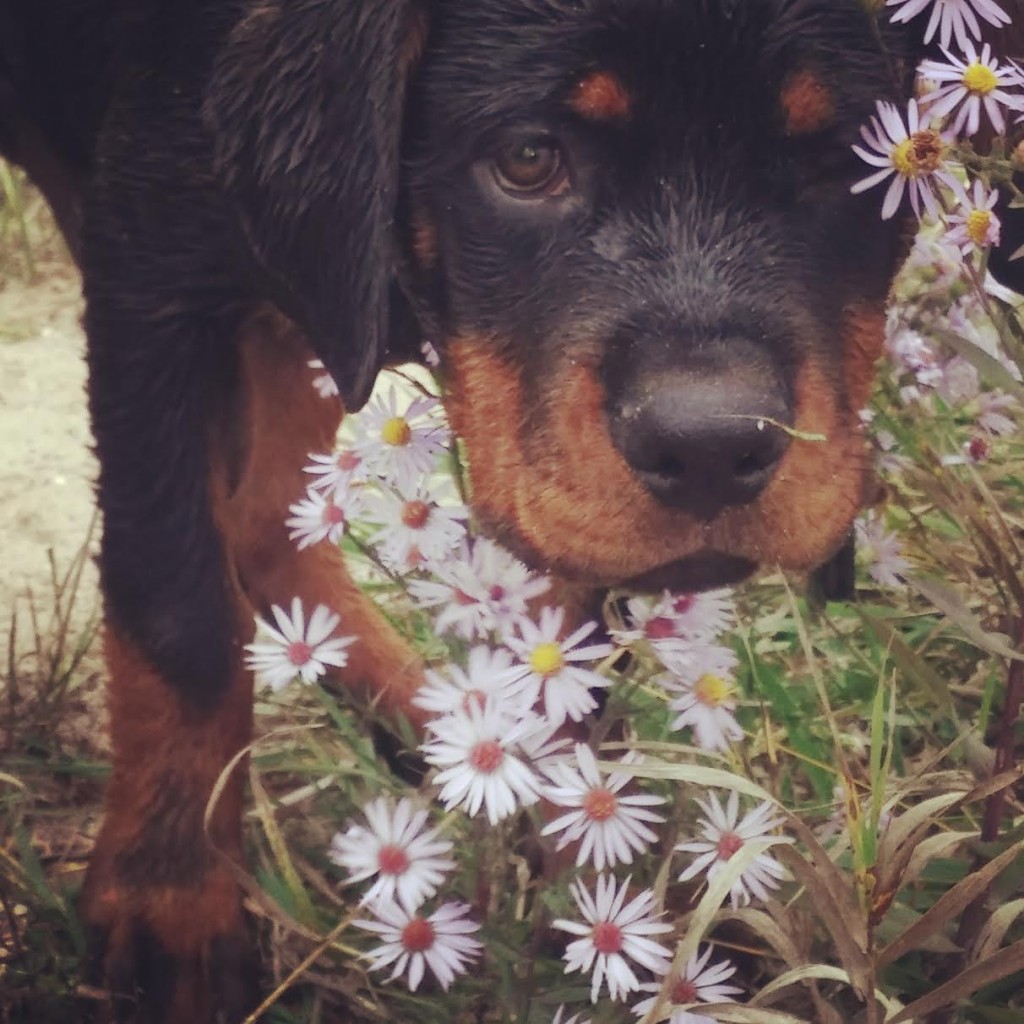 ---
"Charley" Guardian Dolores Von Gottschalk
Merry Christmas!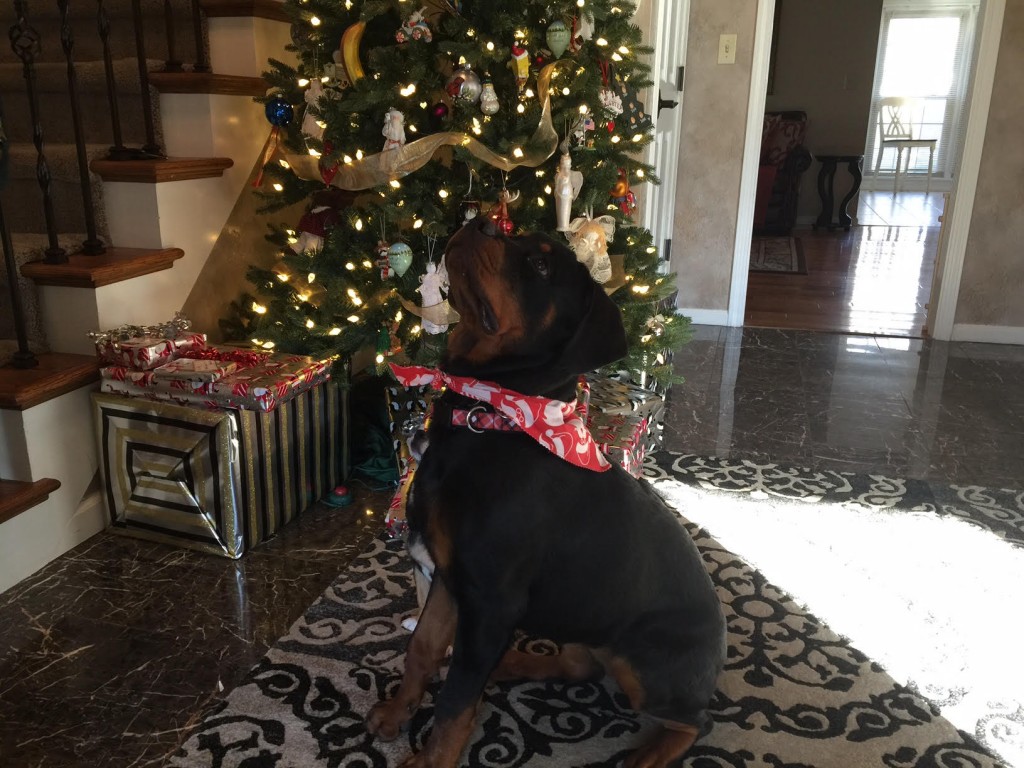 Hi Alice! I hope all is well with you and your family. I love following your GR Facebook posts. 
Charley (Dolores) is doing great. We love her like crazy! She completed obedience training at the top of her class and amazed the trainer at how eager to please  she is and is was in awe of her beauty! 
We are enjoying her so much, we may send a deposit to be on the list for another puppy for some time in the future! 
Hoping you have a blessed Christmas! 
I will most likely send in an application and deposit to get on the list but we may pass a few times until we're sure we're ready for another rotten rottie! LOL
Here's a pic of Charley. She's doing great. Graduated from obedience school and we are considering training her as a PTSD service dog (for Frank's old Vietnam issues). 
I will certainly stay in touch.

Stay well!
Video  Click on these videos to see Charley playing with a herding ball!!  AWESOME toy for any Rottie!
Hi Alice! I hope all is well. I want to share this awesome toy we found for Charley. She has super high drive and since her ACL repair we were looking for a game for her to replace frisbee catching. I researched various things and found Herding balls. Attached are a two videos. She will do this until she drops. We can get her to bring to us so she can do a job. I'm sure this isn't news to you but thought others may be looking for a fun game.
Hugs-
Jen Kinkead rassiga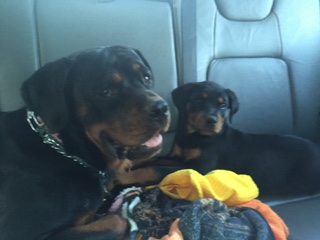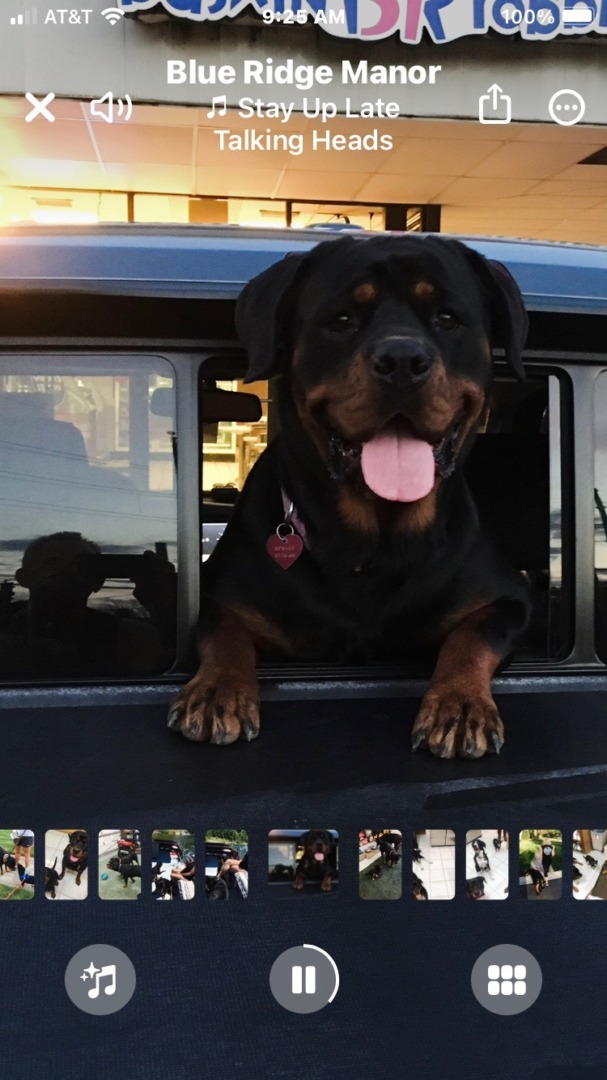 ---
"August" Guardian Devon Von Gottschalk
Hello Alice,
I hope this email finds you and family full of joy.
I wanted to write and let you know that Devon (aka August) is the best pup I have ever known.  She's sweet, loving, gorgeous, even-tempered, perfect and so smart. She literally stops people in their tracks who love on her.  August is changing how people view Rotts. We have August in a few courses, including "NoseWork" — which she is very good at and seems to enjoy loads.
Each one of the dog trainers, everyone in class, and our vet, mention that it is great to see a Rott with a tail.  Our current trainer, Penny Scott Fox, is simply ga-ga over August and comments regularly on her breeding and balanced nature. So, thank you so much for doing everything right, being ethical, and loving what you do. I can't even begin to explain how much August has improved life for me and my entire family.  She opened our hearts. We are better, more compassionate, more fulfilled, more dedicated, and loving because of her.
Lastly, after August is a year old, around May-June, I want to open a conversation about adopting another pup from you. You are the only breeder I trust in the world.
The family is wondering if you have any males available, or if you will have any male pups available in the next few months.
Devon (aka August) is the love of our life, and we want to add even more love to our world.  Meanwhile, see attached photos of August in all her growing glory.  We take her everywhere we go, and have her in doggie courses each month — the latest is agility, which she (and we) love! I am the female with really short hair, Darrin (husband) is the tall blond…August is the perfect Rott (haha).  We are so in love with our pup, I could send you 1000 more photos.
Hope you and family are well.
(Visited 13 times, 1 visits today)