Guardian Rottweilers C Litter
Sire: Hulk Crni Vitez
(Eminem von hause Edelstein x Gabon Crni Vitez)
Dam: Hana Vom Hause Milky Way
(TK's New Yorker x Rada Vom Zica Maradona)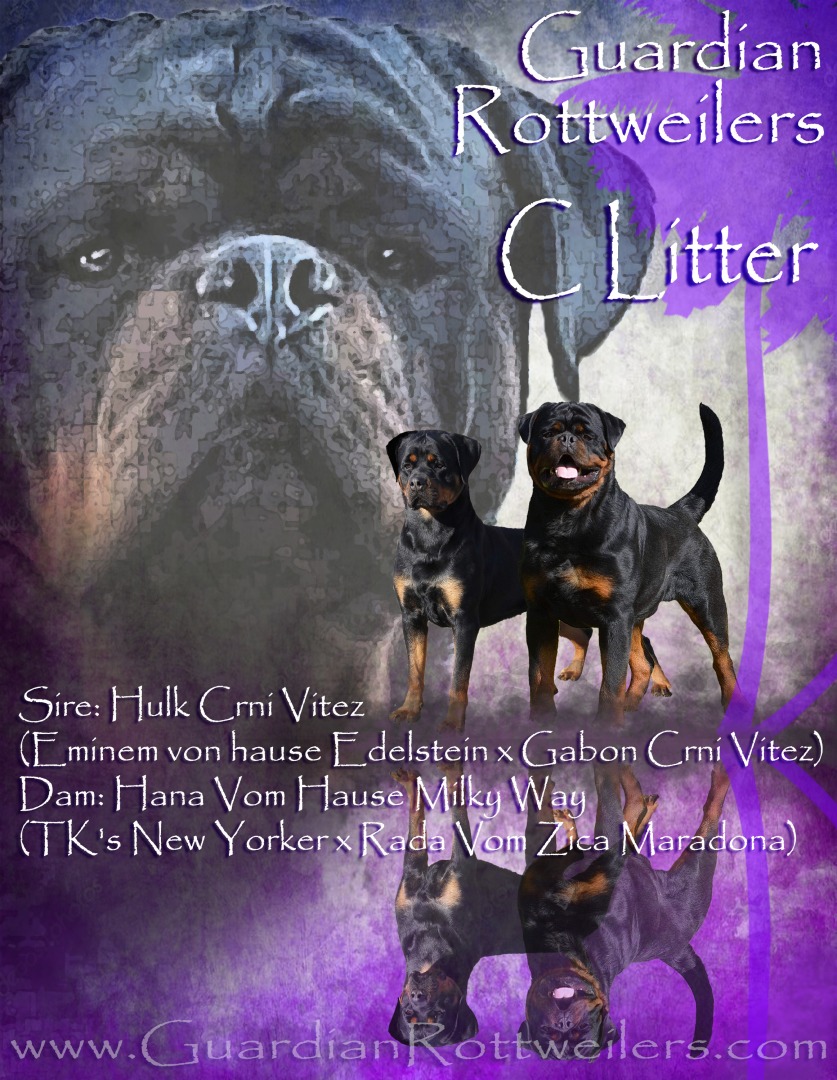 Hulk is a massive, powerful male with such a strong, extreme head.  He is the direct son of Champion Eminem vh Edelstein.  Eminem's mom, Lotta, is full sister to legendary Lex vh Edelstein and his sire is Roko vh Edelstein!  Roko is a phenomenal producer and has sired many champion and working offspring.  He is also a grandson of Lex making Hulk a 4-2 line breed on 2012 Bundesjugendsieger Brabus vh Edelstein and a 5-3 line breed on Multi-champion Uzi Flash Rouse-Youth Champion of Serbia, Semberija Youth CLub Winner, Trofeyjugendsieger 2011, Paracinjugendsieger, 2011, BRK Combi Juugendsieger, Youth Club Winner in Slovenia and Croatia, and many other show wins!
Mom, Hana, is the direct daughter of TK's New Yorker.  New Yorker has become famous as a producer because of the textbook conformation he gives generously to his progeny.  Hana's topline is perfection  and her overall conformation is exactly why I love Tamara's dogs.  New Yorker's sire is none other than Dzomba vh Drazic, my favorite Arlos son!  So many other absolutely incredible Rottweilers in this pedigree and I am so excited to meet the pups!


Welcome to the world little ones <3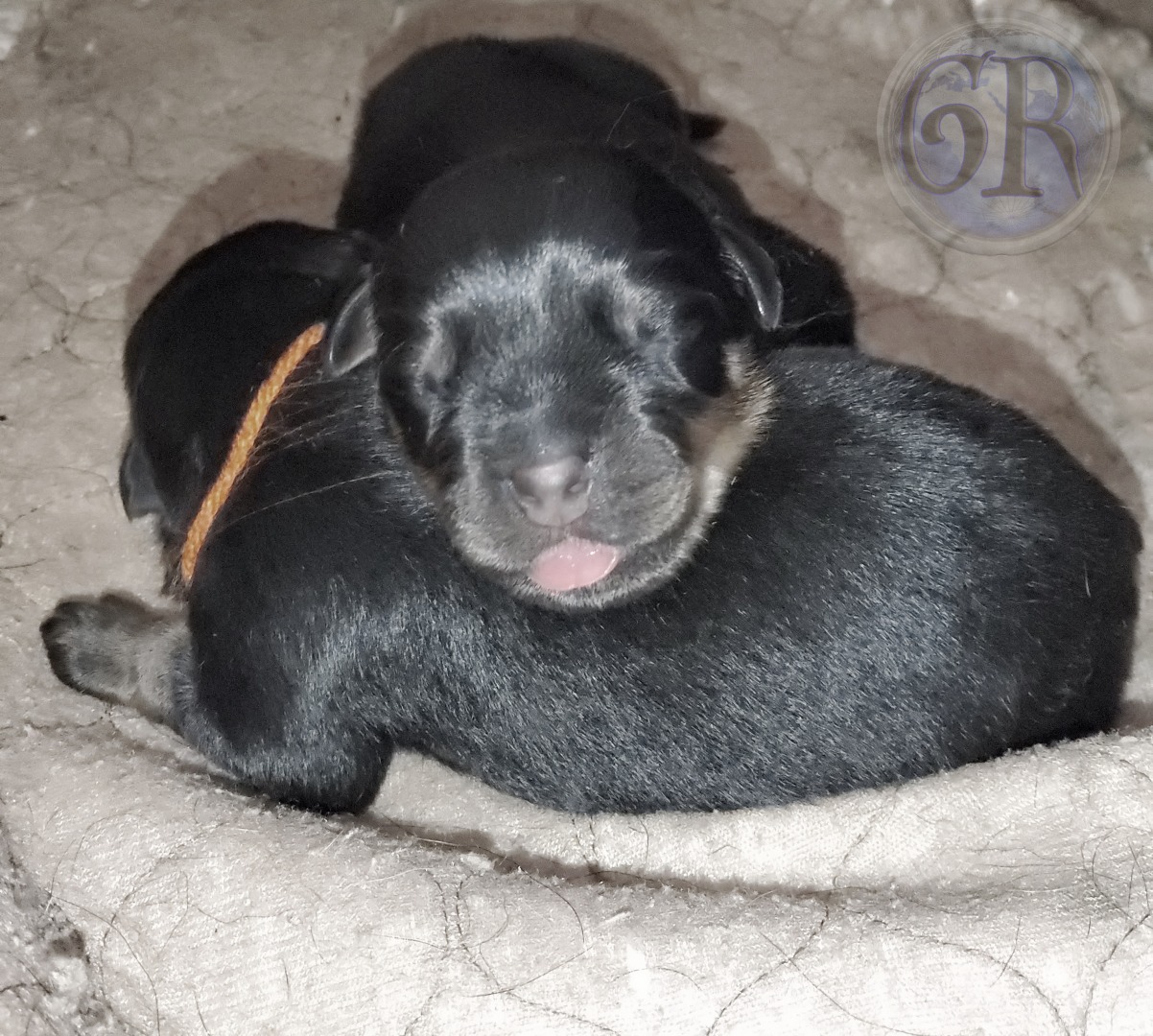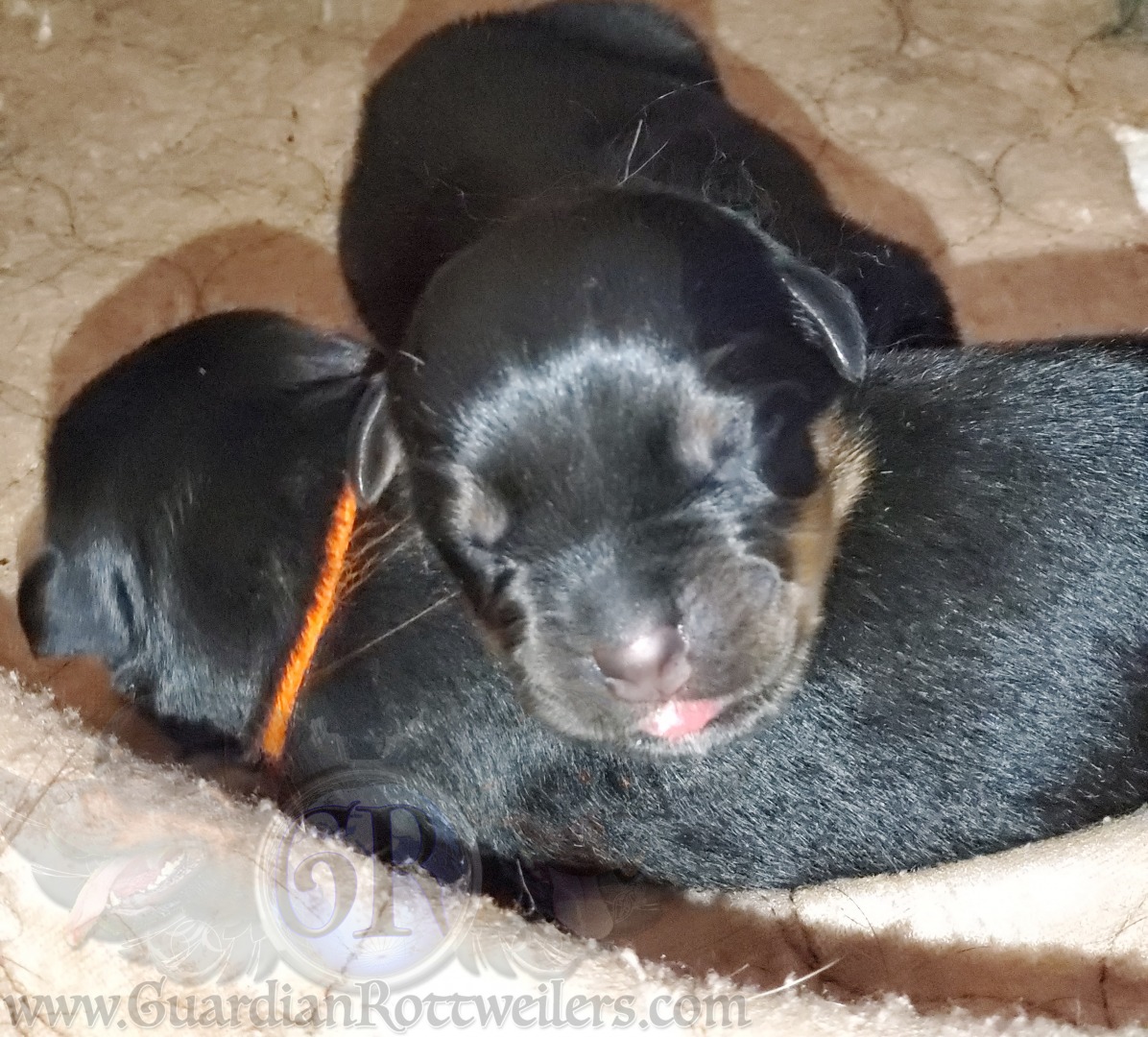 Hana looks quite pleased with herself after the first 2 babies are born <3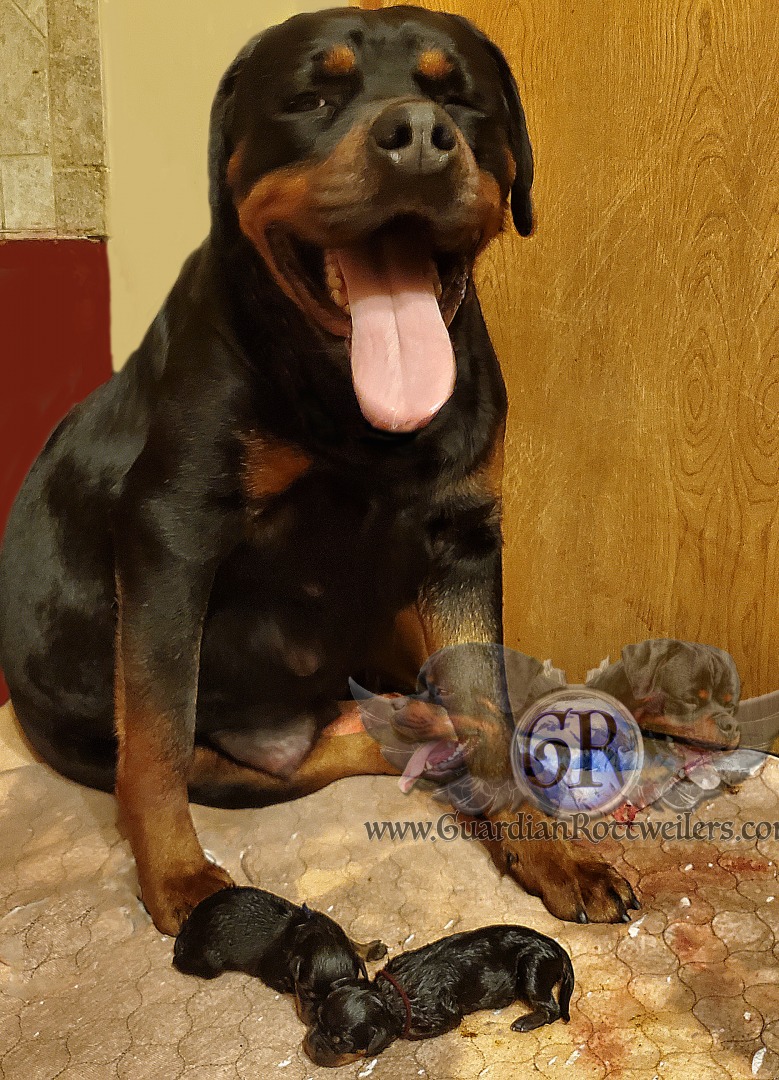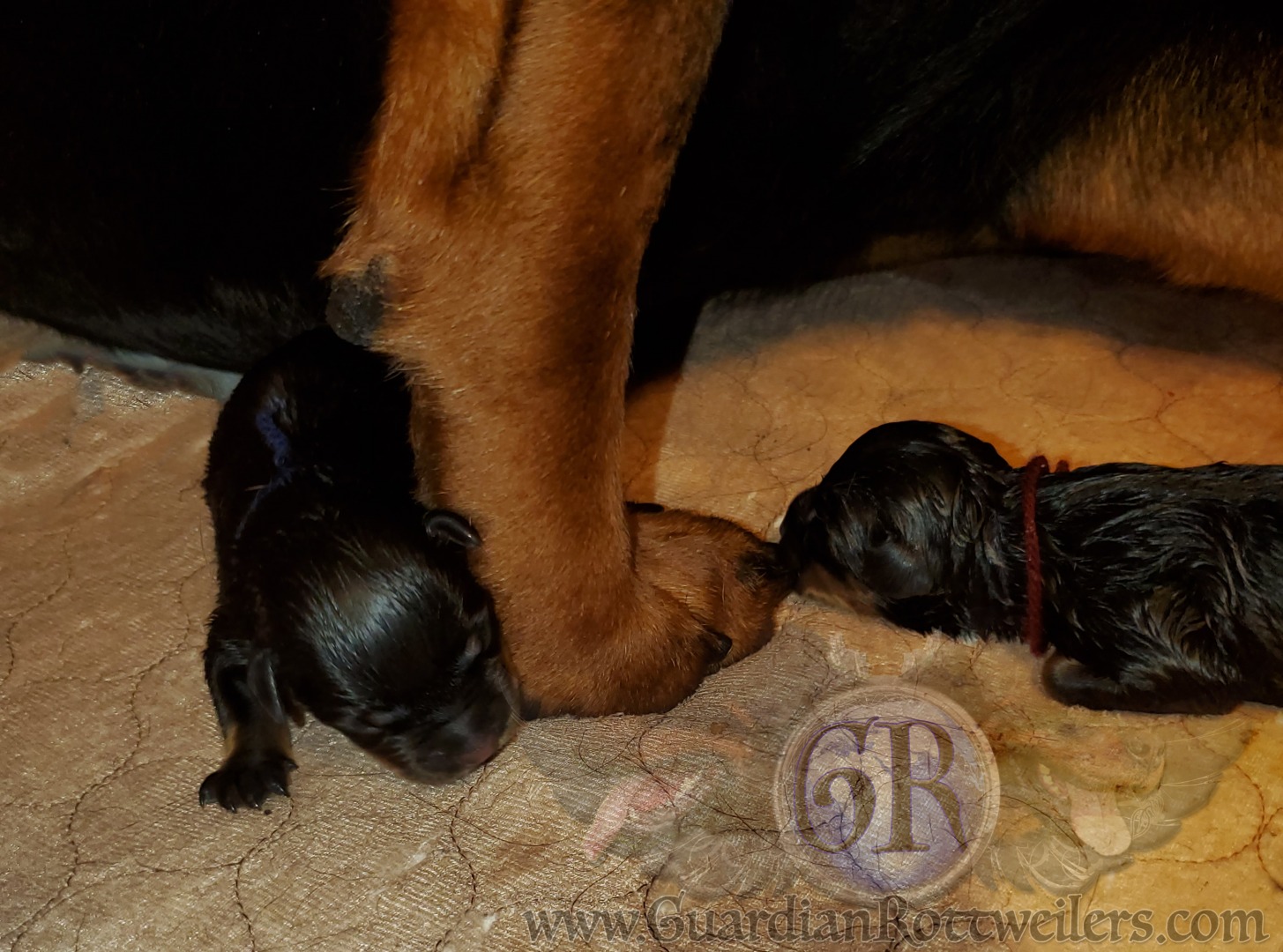 A tuckered mama makes a pillow out of her paw and takes a well deserved nap.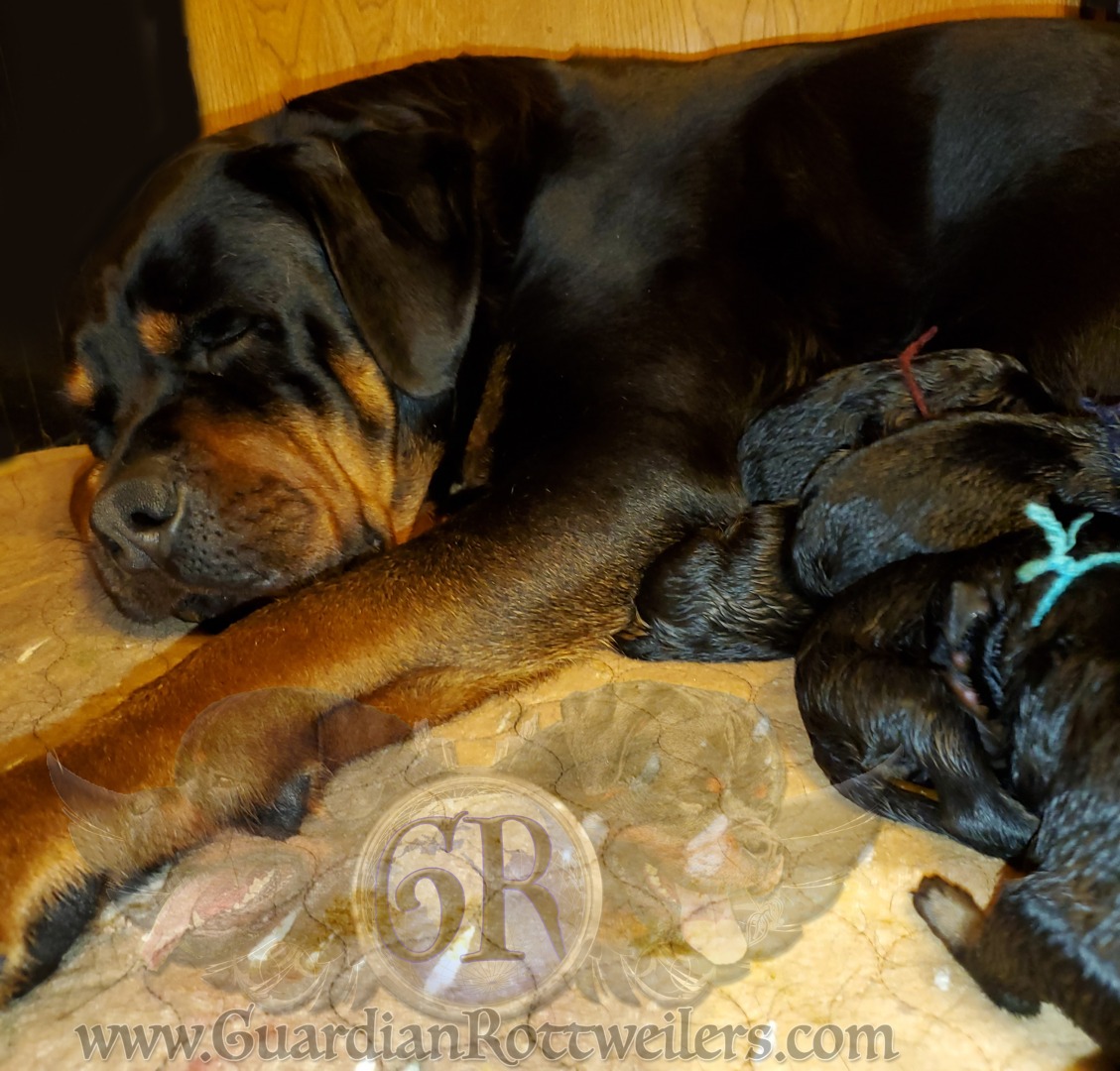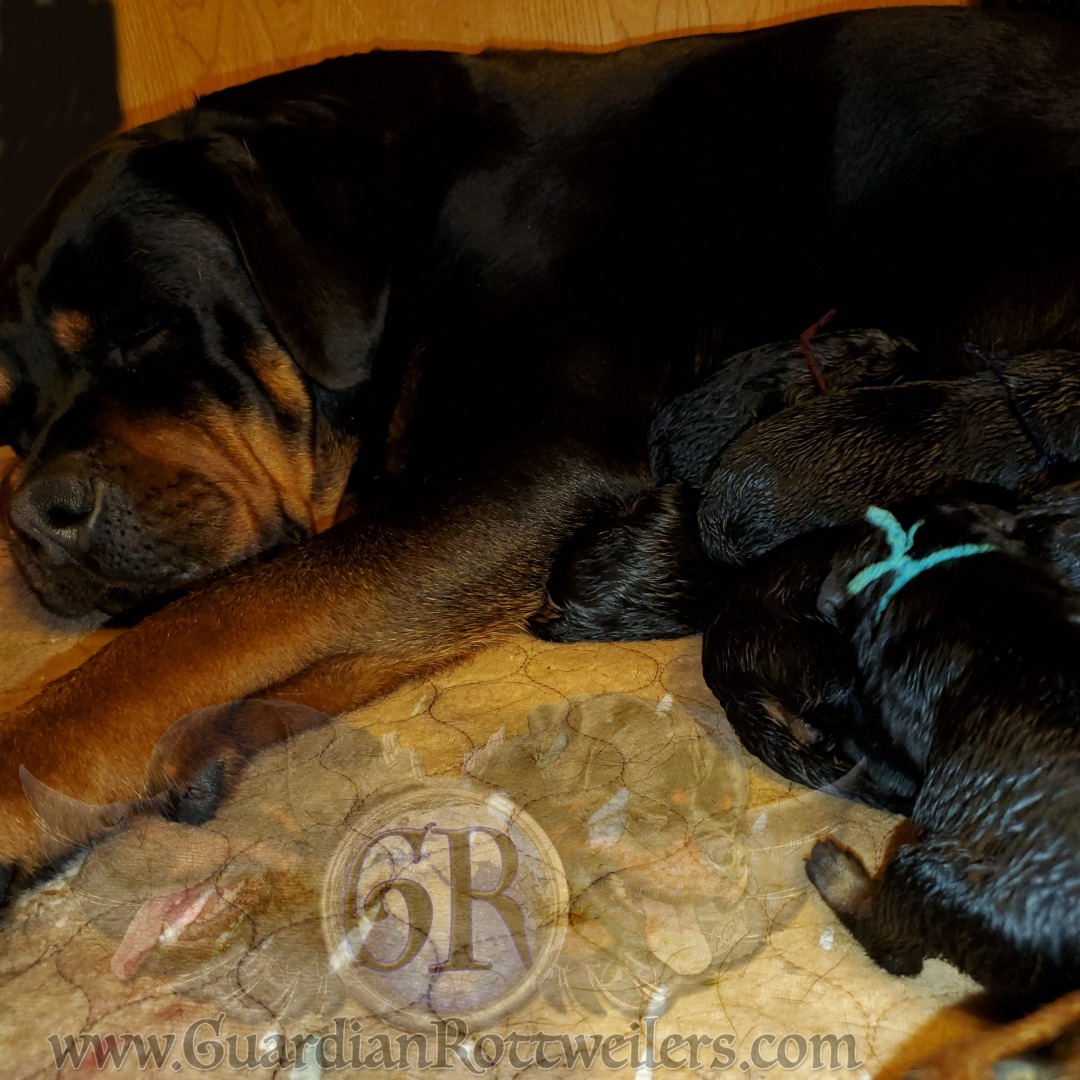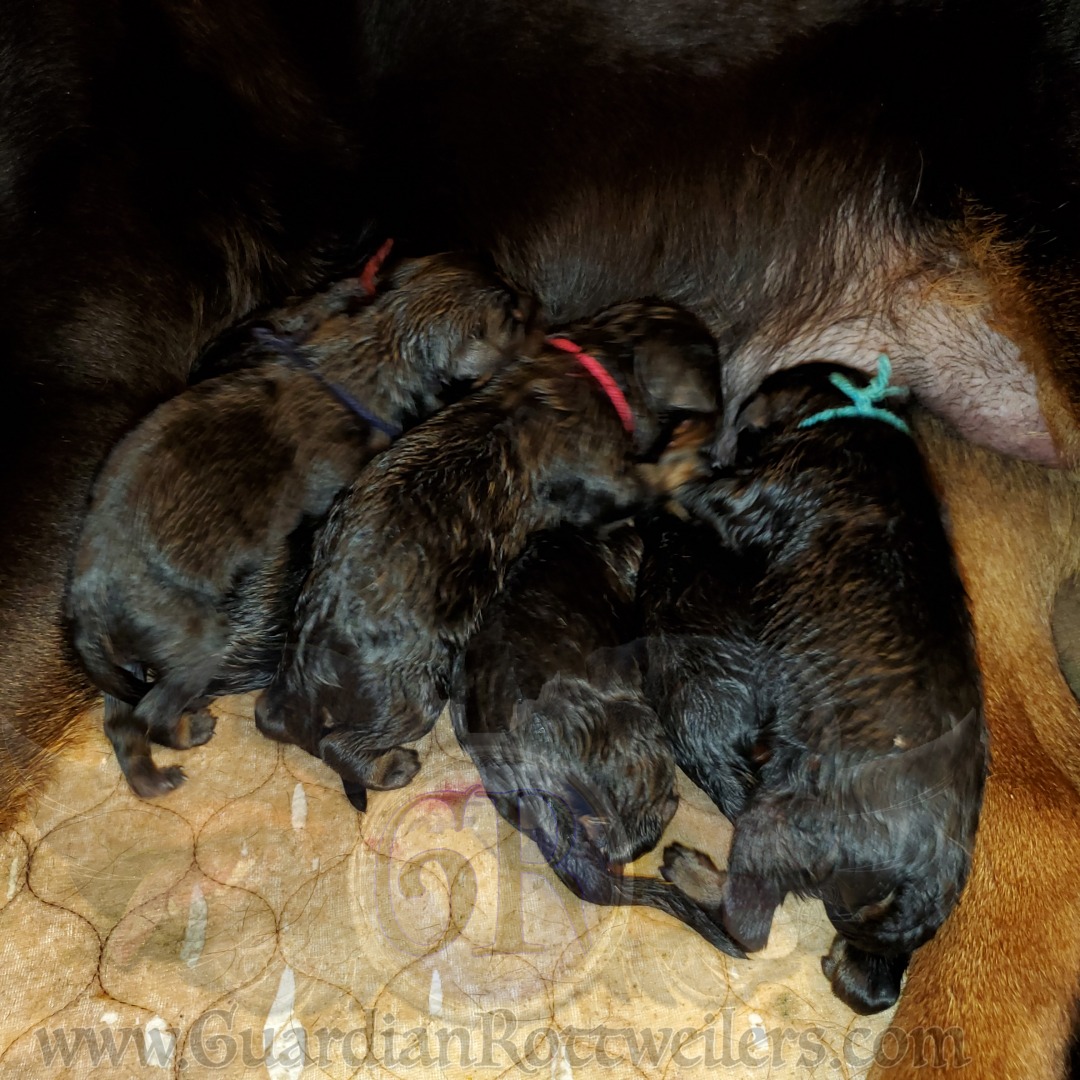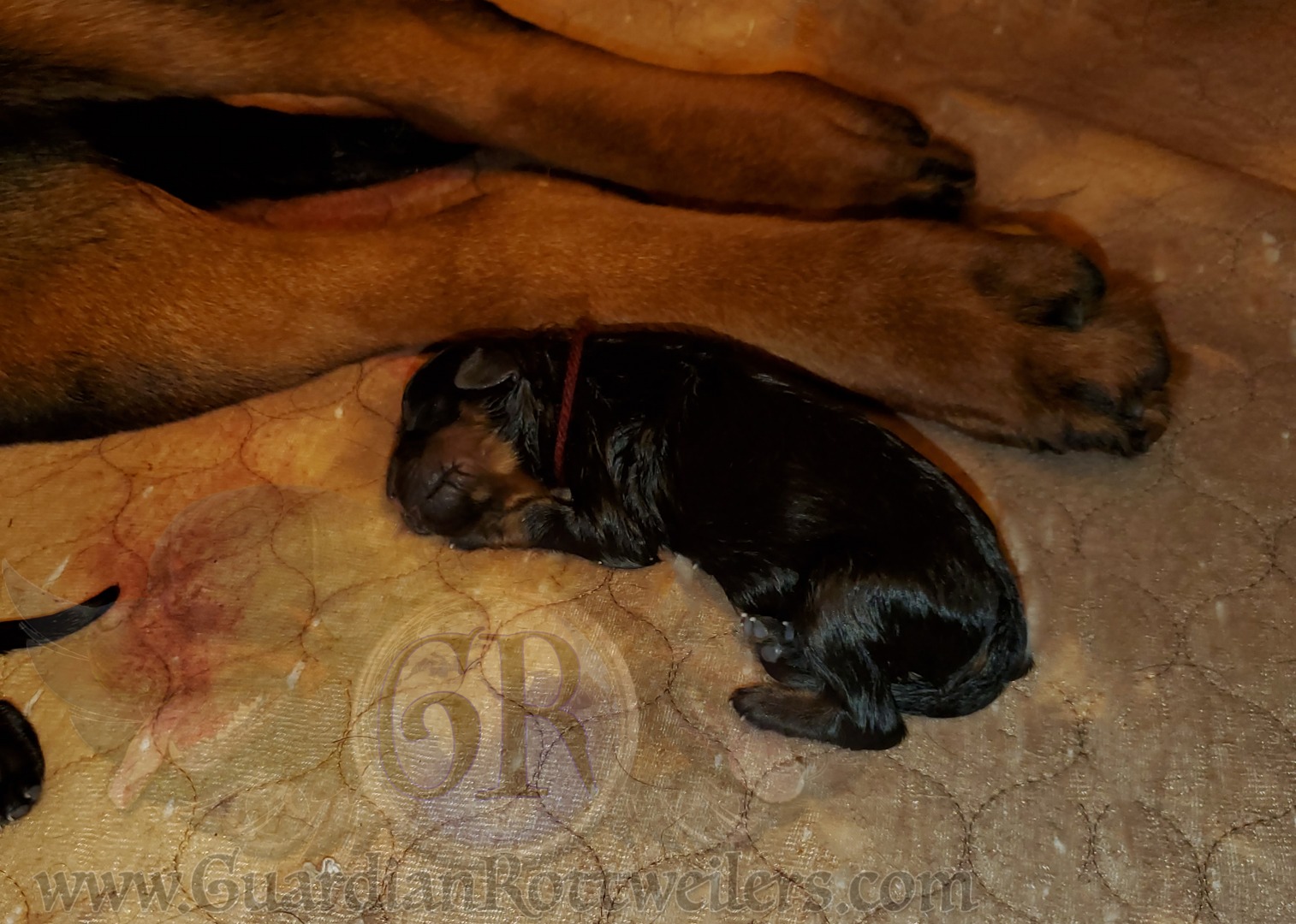 Hana's baby beefcakes at 2 weeks old!
She has the whole room for her and her babies but she manages to get her big self into the smallest pace and most awkward position!  When I said, "Hana, what are you doing, loca?" This was the look I got as an answer! lol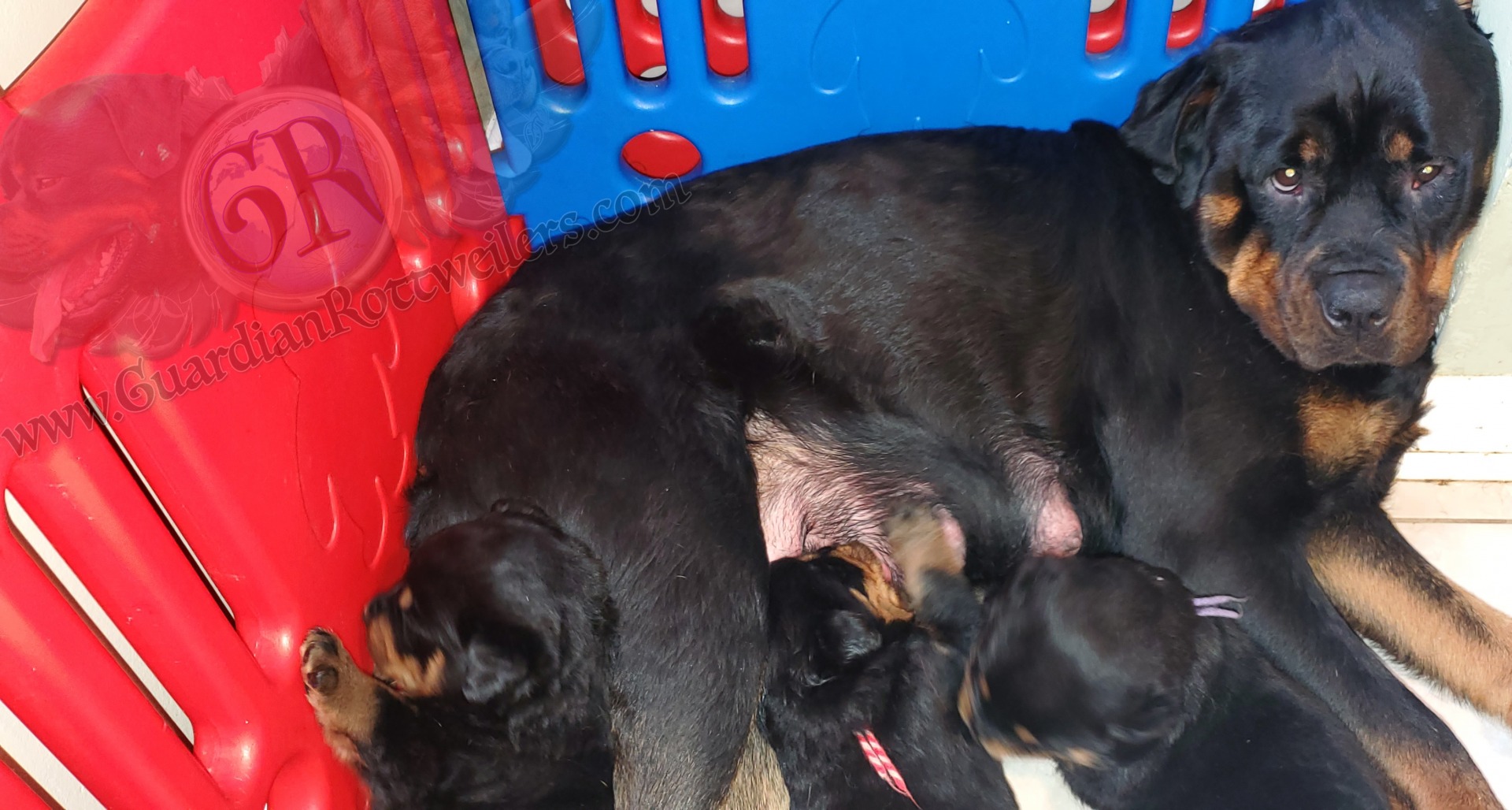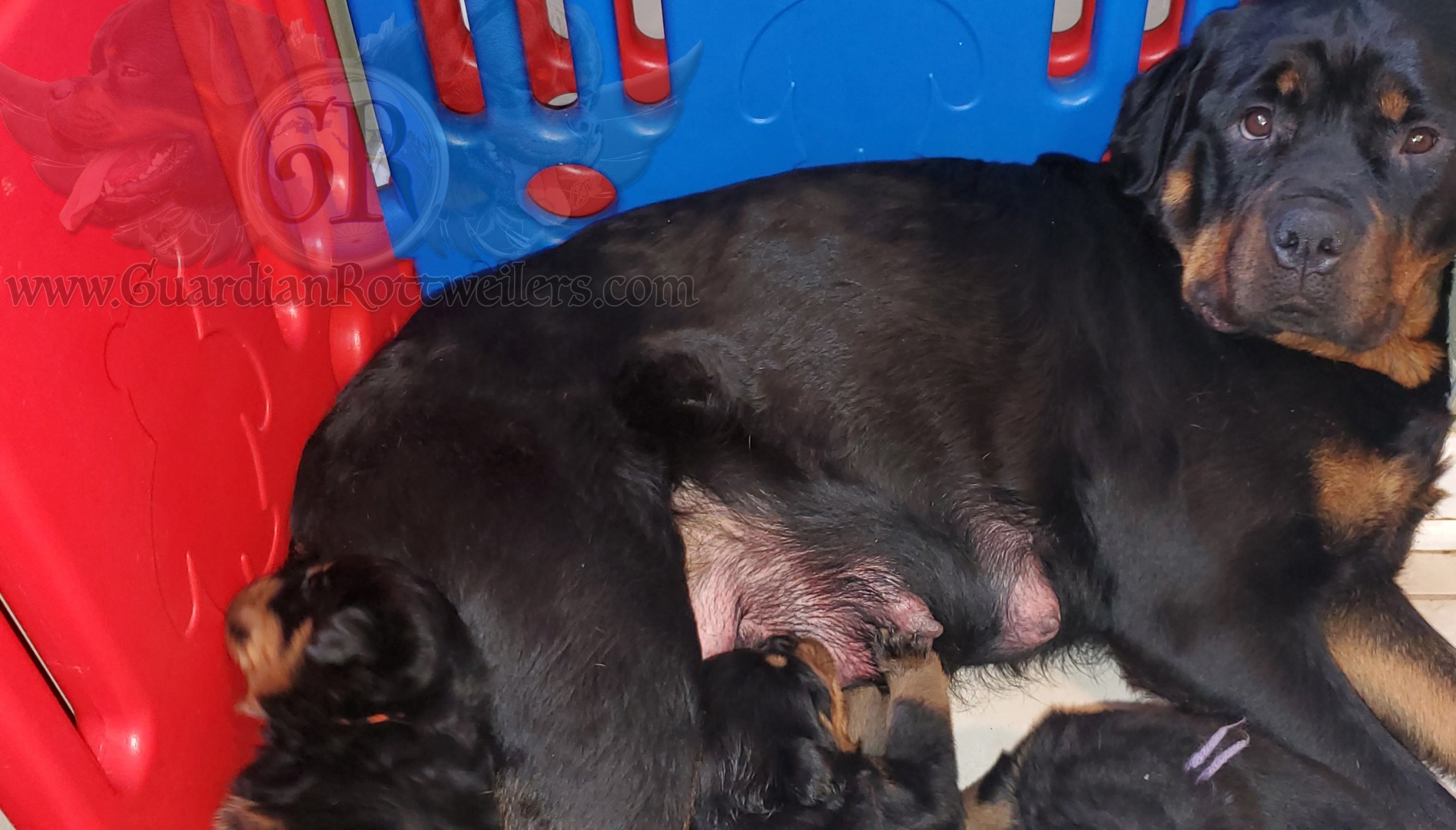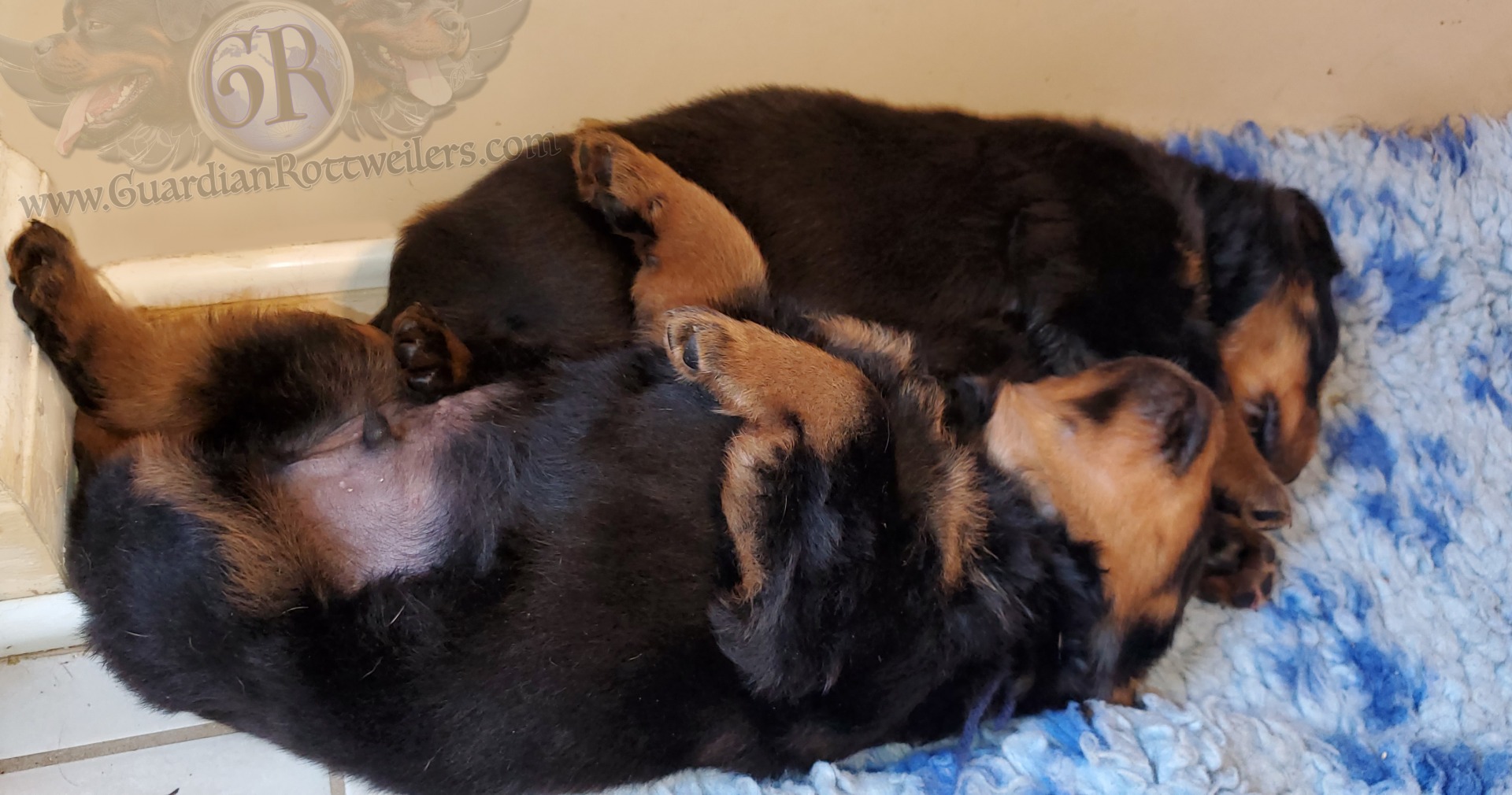 ---
Guardian Cable Von Gottschalk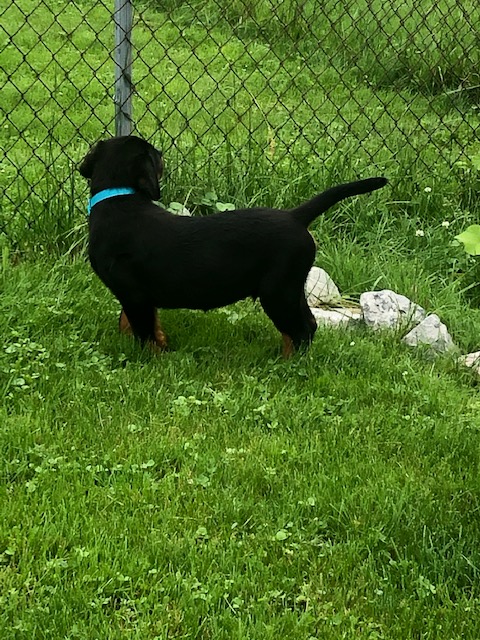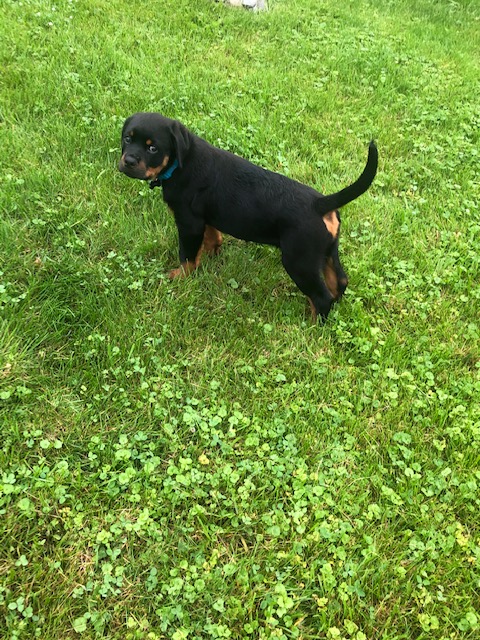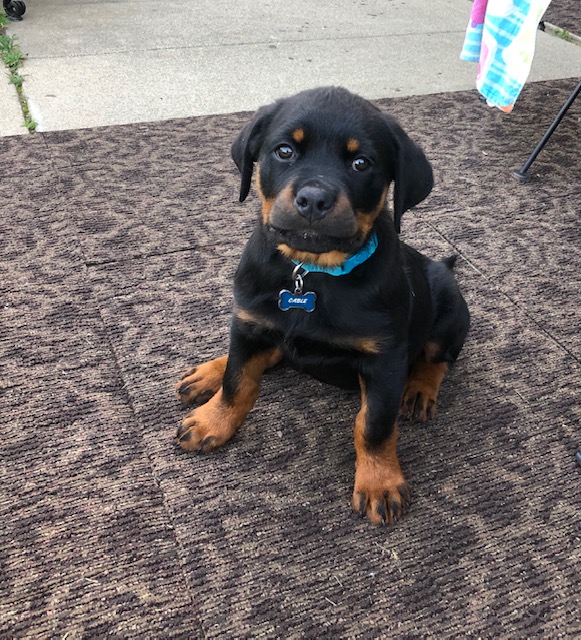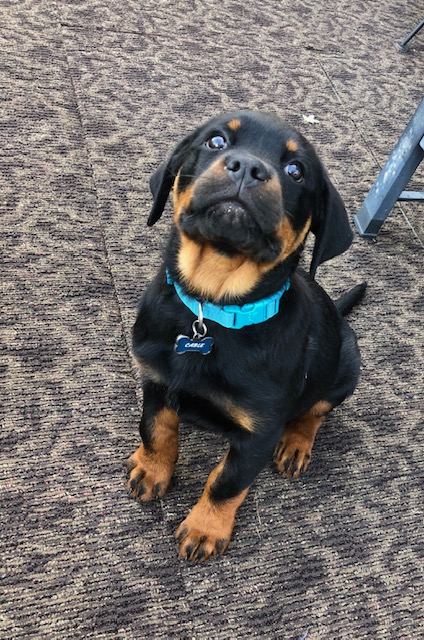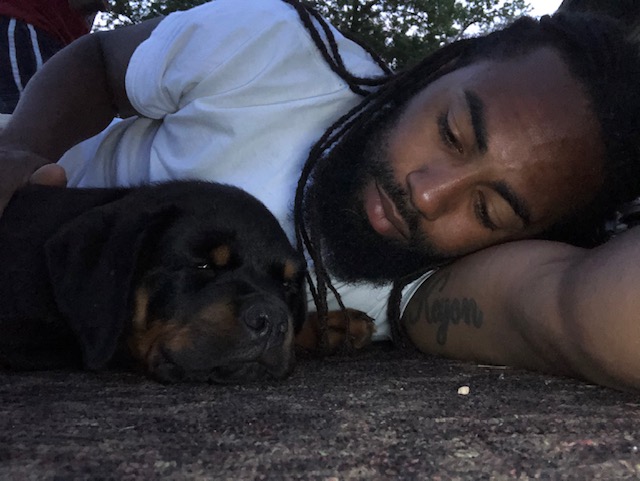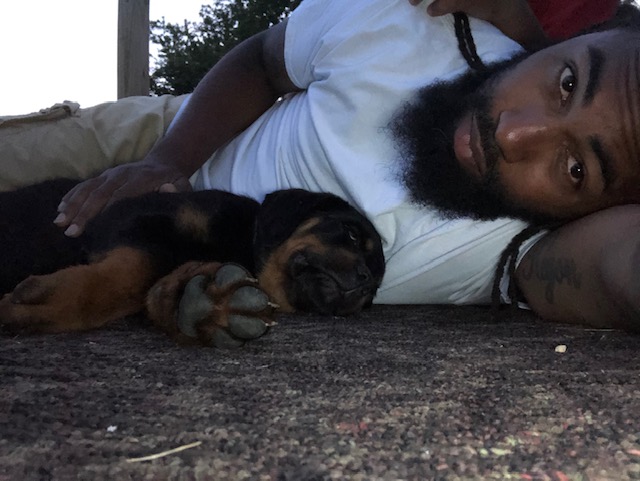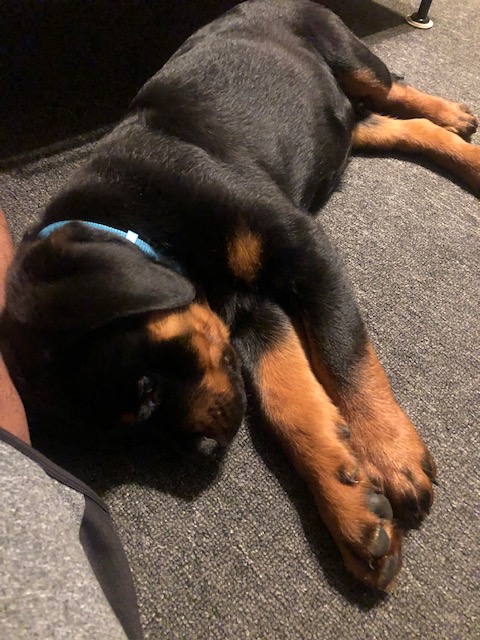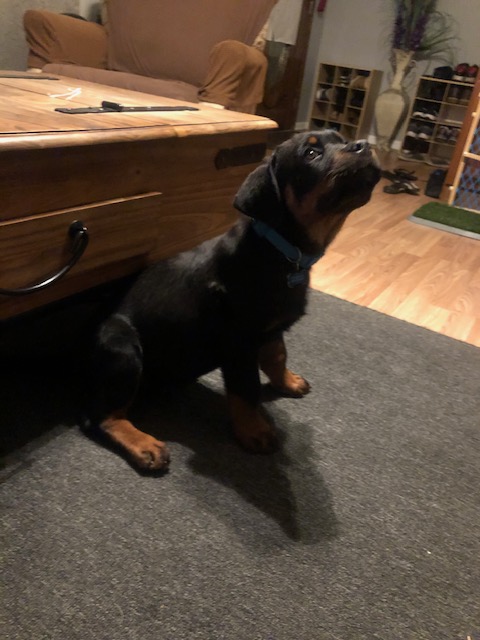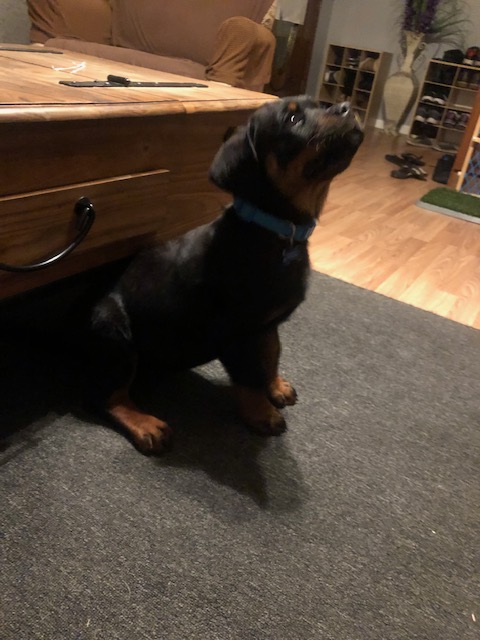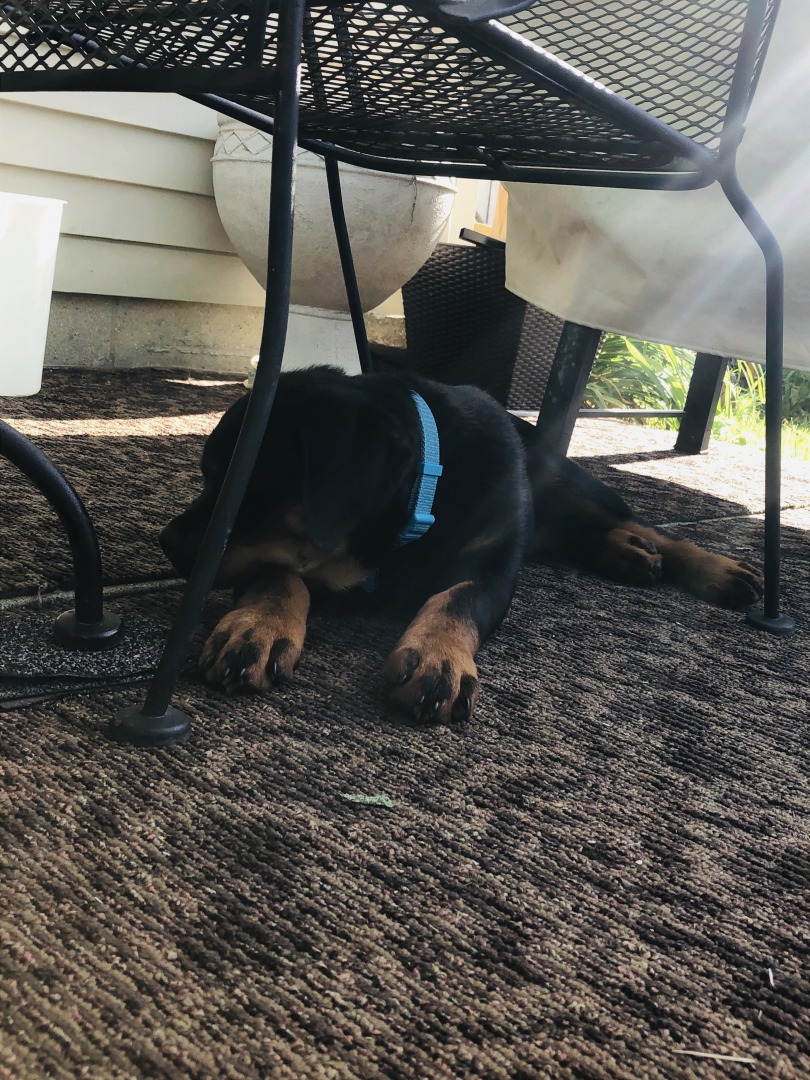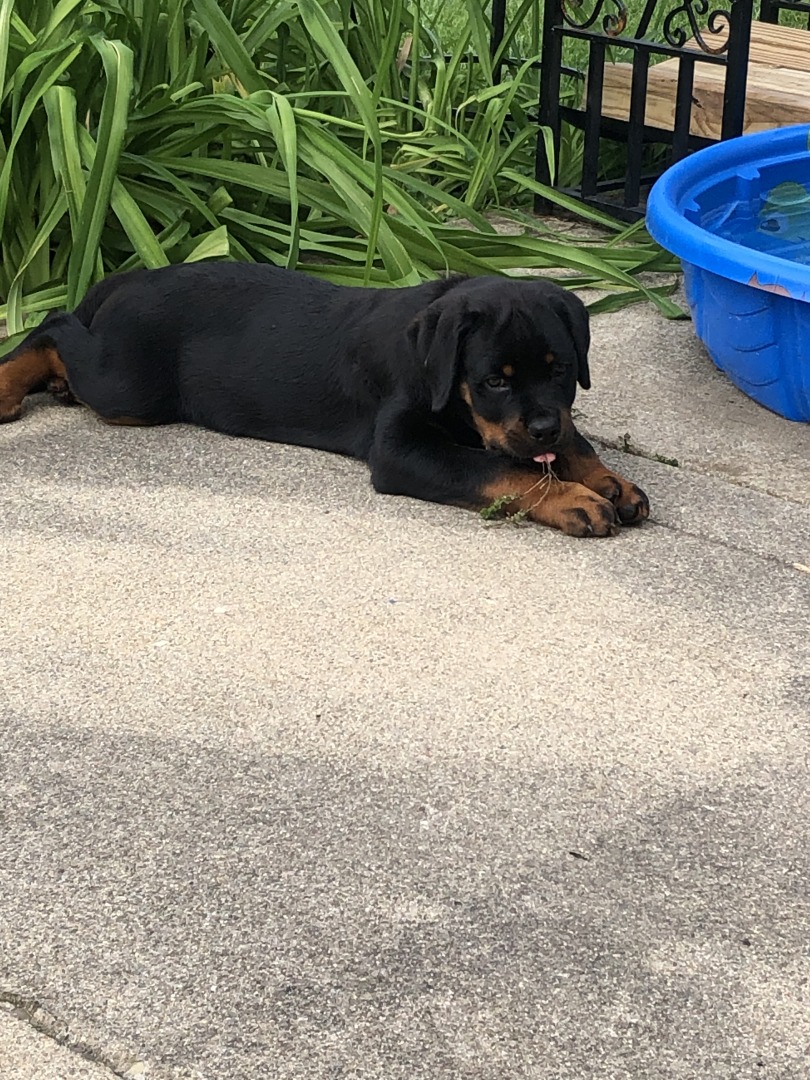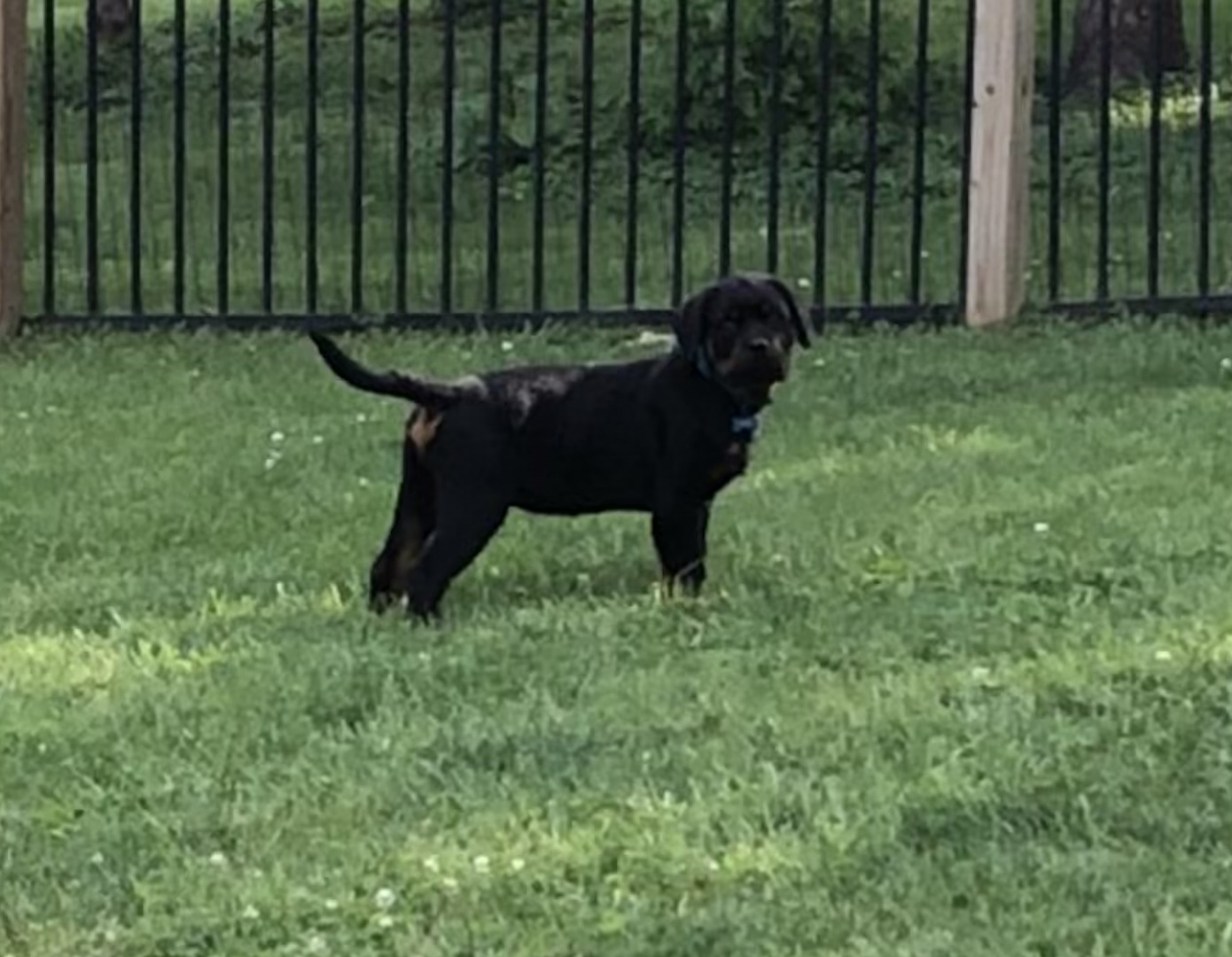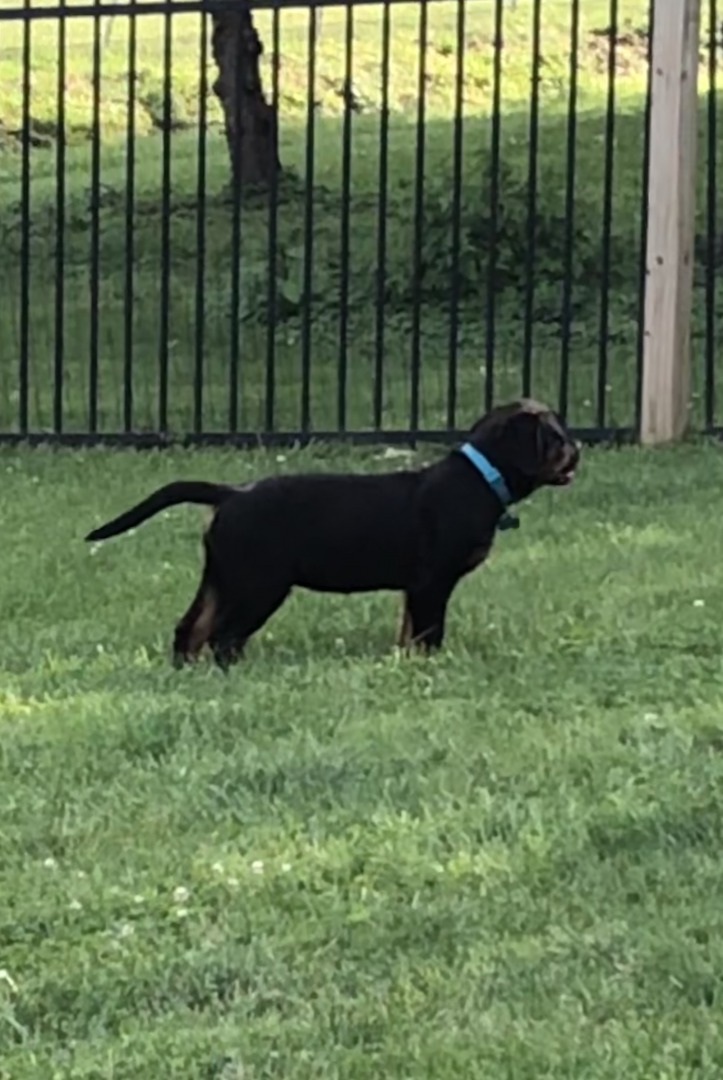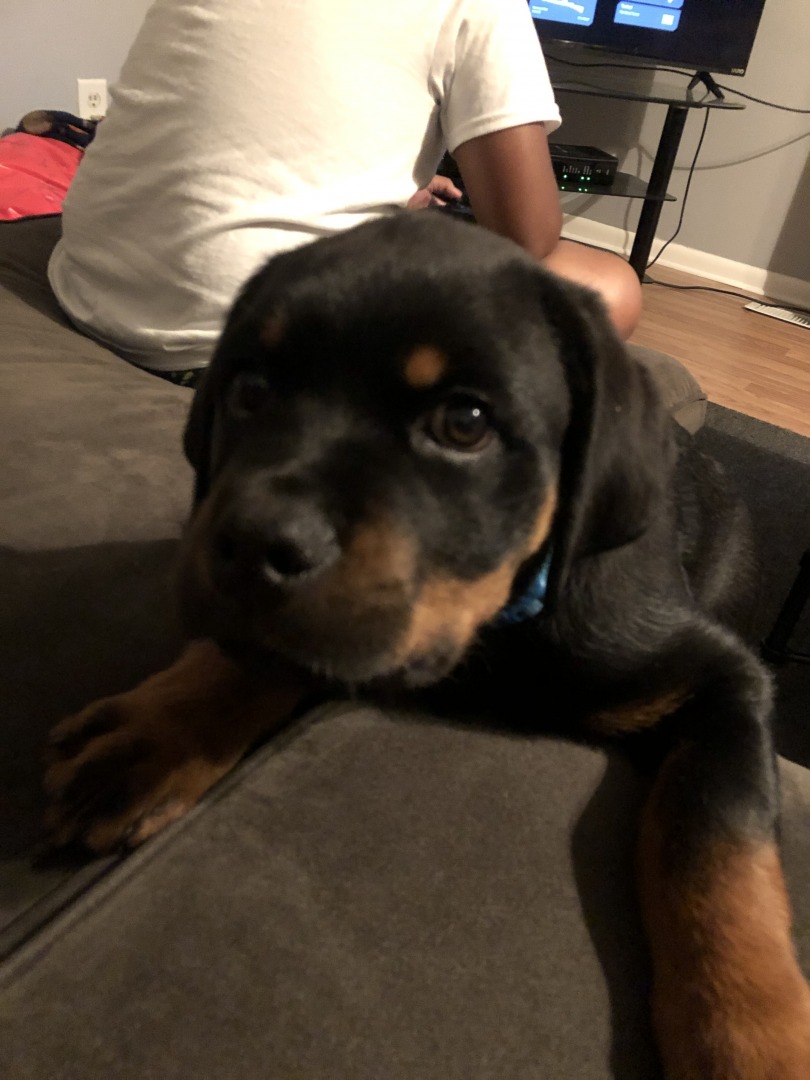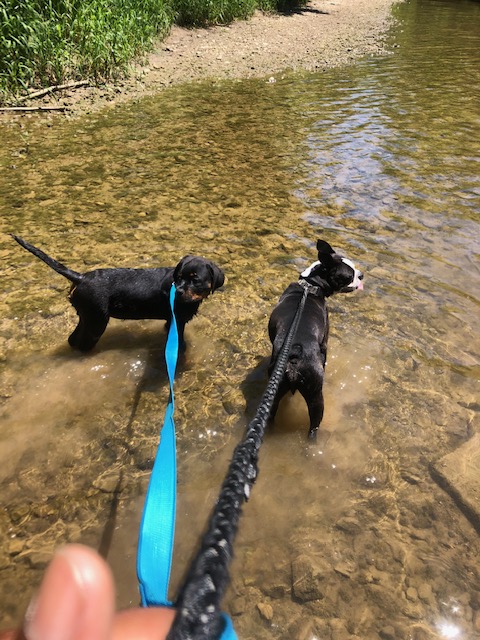 Side note, I have been talking to someone in akc clubs, Hoosier Rottweilers to get cable in a show. Right now I can probably do a Sieger show here in September. So I have some work to do. I'll be meeting up with someone maybe this Thursday. When I said I got him from you, they knew that one he had his tail, and you had great dogs. They have worked with you a few times. So that's what new. I have been talking to them like all morning.
Thank you for saying happy Father's Day. We are all in Tennessee. 3 adults, 3 kids, and 3 dogs lol.  I'm gonna send you some pictures of cable again.  Talk to ya soon. Hope you had a safe and fun trip.
*Antonio*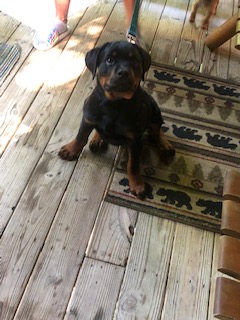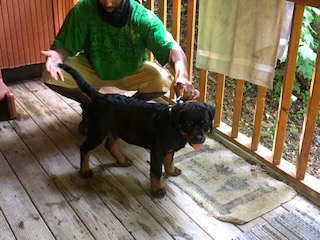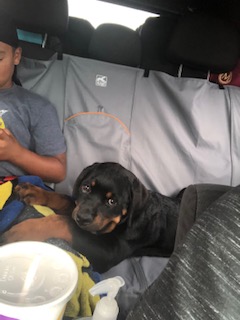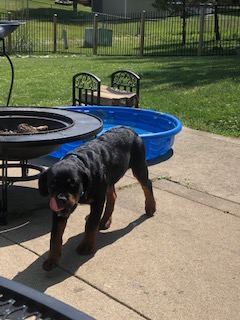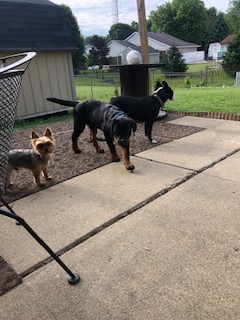 Cable and Goliath <3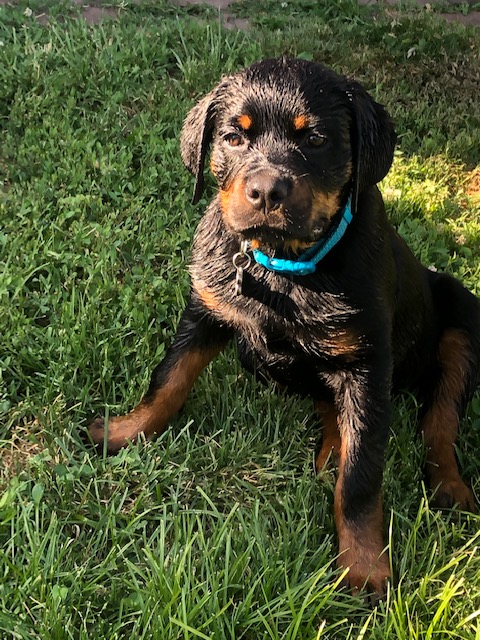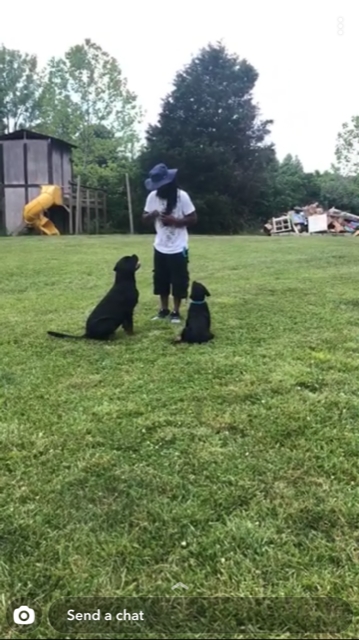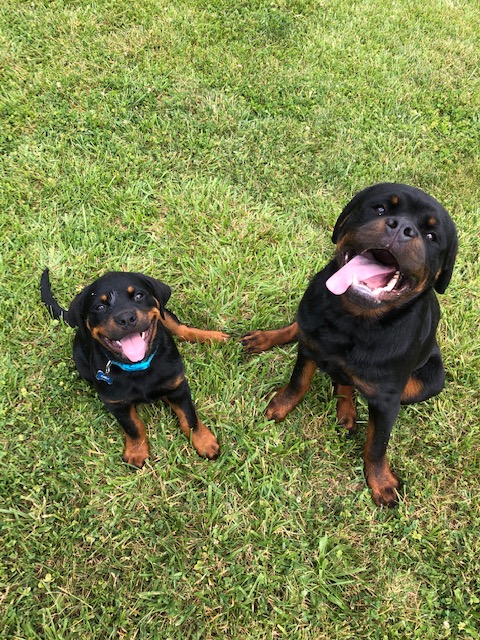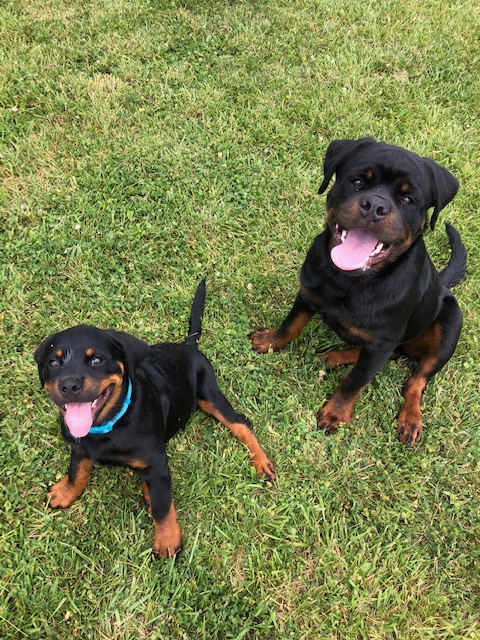 Good morning Alice! How have you been? I well I know you have been very busy. I just wanted to write you real quick, to let you know I still think of and care.  I have to make a trip down there soon one day.
Cable is getting so big, I never got the chance to really get him trained for this show that was coming up. The lady had so much going on, just like everyone else. Dealing with death in the family and all that.  So I didn't bug her.  However cable goes to school at petsmart this Sunday.  I love this pup. He's definitely a pup, wants to get into everything. And gives my wife a hard time lol.   Well hope to hear from you soon.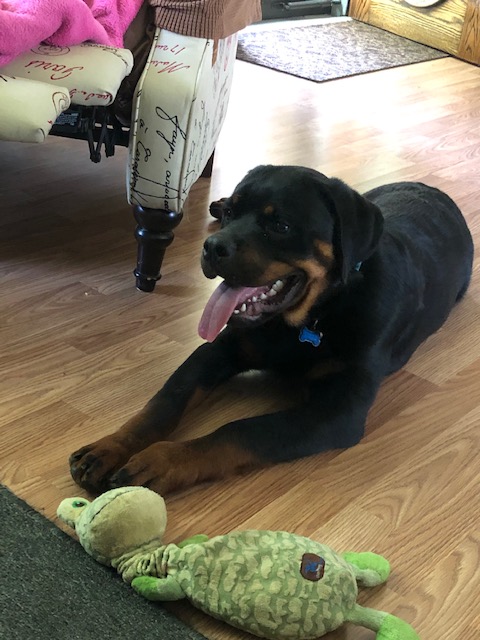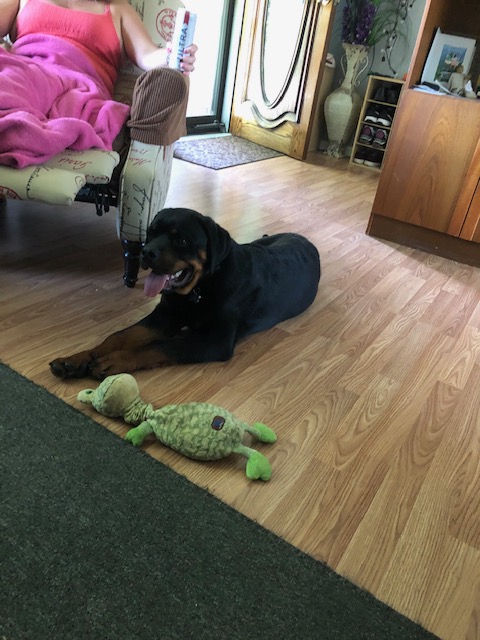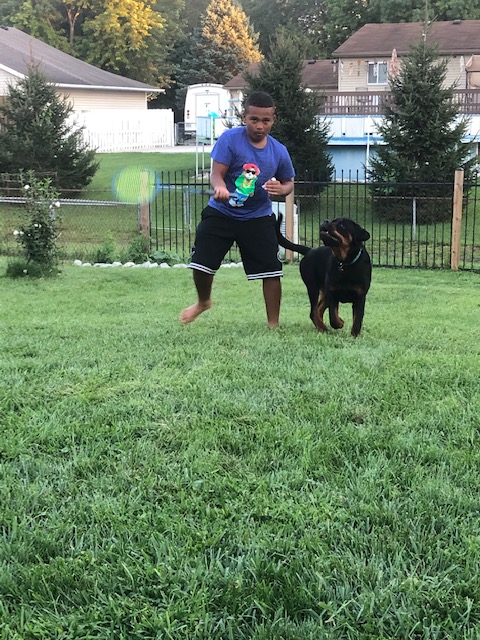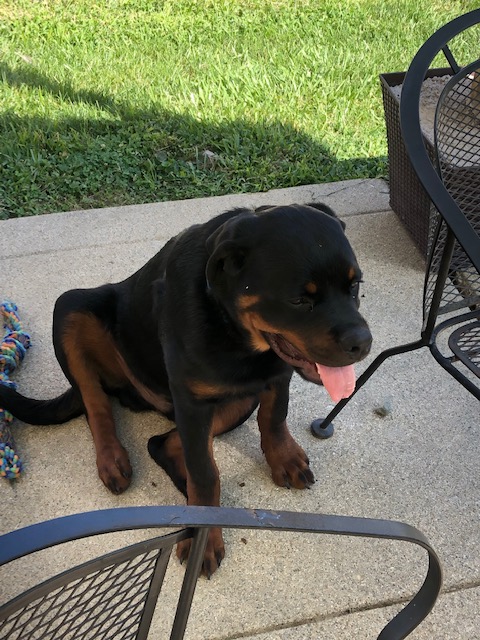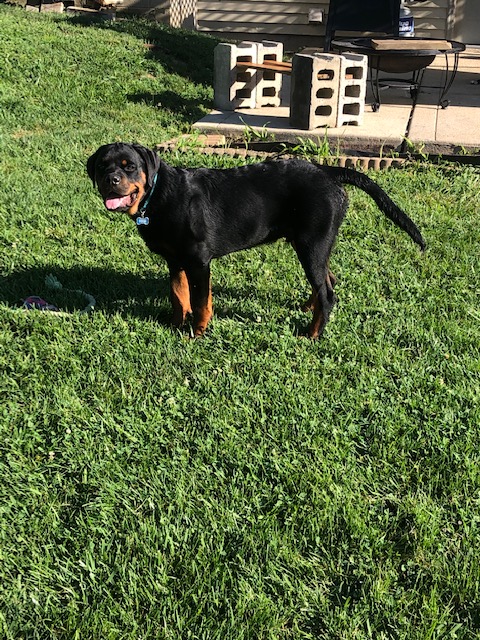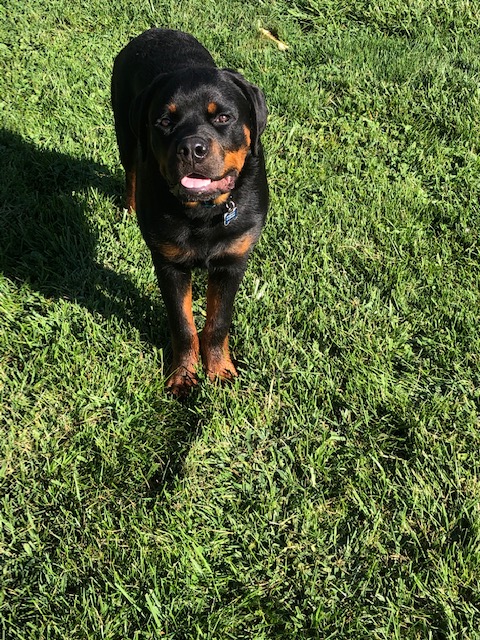 Cable at 5 months August 1st he weighed in at 58.2. He's well over 60 something lbs now.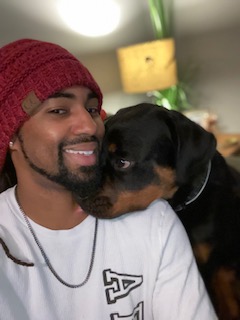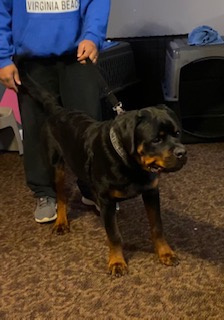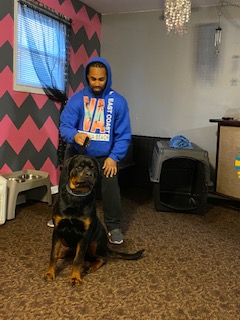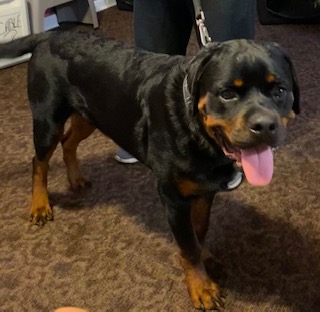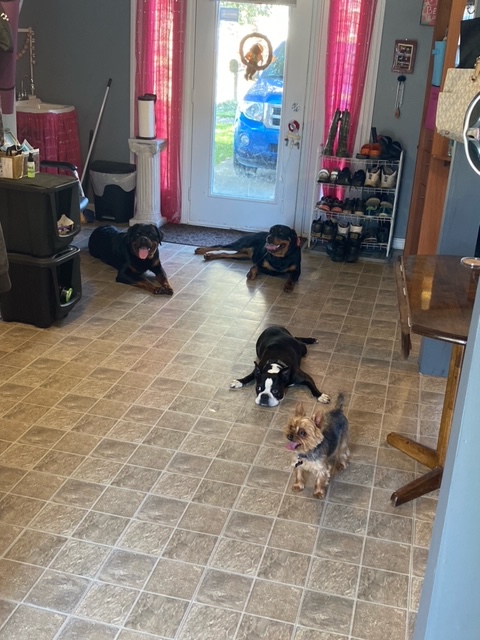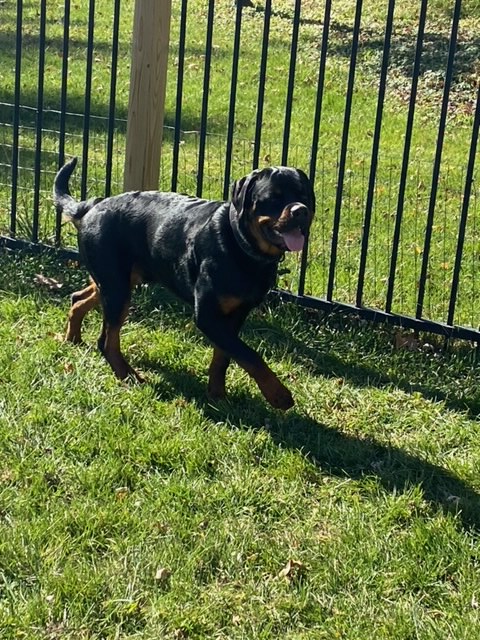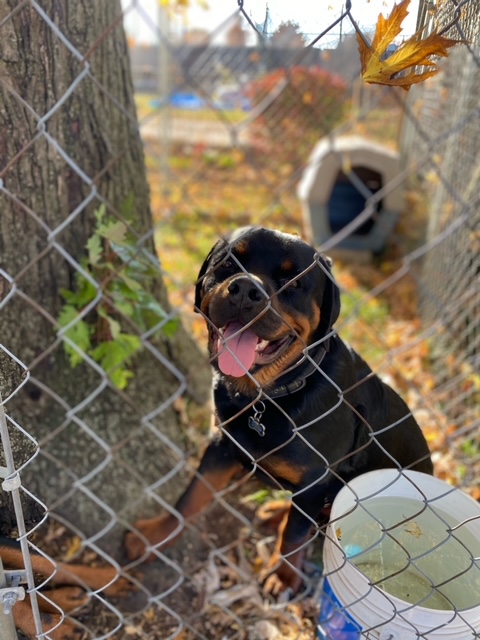 Cable is getting big. I just love him. Crazy boy. He's 8 months now. About 86lbs now. He's a good boy. All the other dogs don't mess with him, bc he have let it known that he's big dog when need to be. Lol..
We have took in another Rottweiler. As a rescue. Her name is Molly. She's another addition to our family. So the boys have a sister. She took in with her quick and well. She was 13 months when she came to us. And when she was her by the end of the night she was just so happy. Took a few days for her nerves to claim down. Very sweet girl. Needs training, but other then that good girl around.
Hope to hear from ya soon. I know it's gonna be awhile and that's ok. 
 take care
Happy New Year!!! 
---
Guardian Chimera Von Gottschalk
She is a dream dog.
IMG_3890
---
Guardian Cider Von Gottschalk
She's turning in to a cuddle bug! Here, she is helping Ayla do her homework!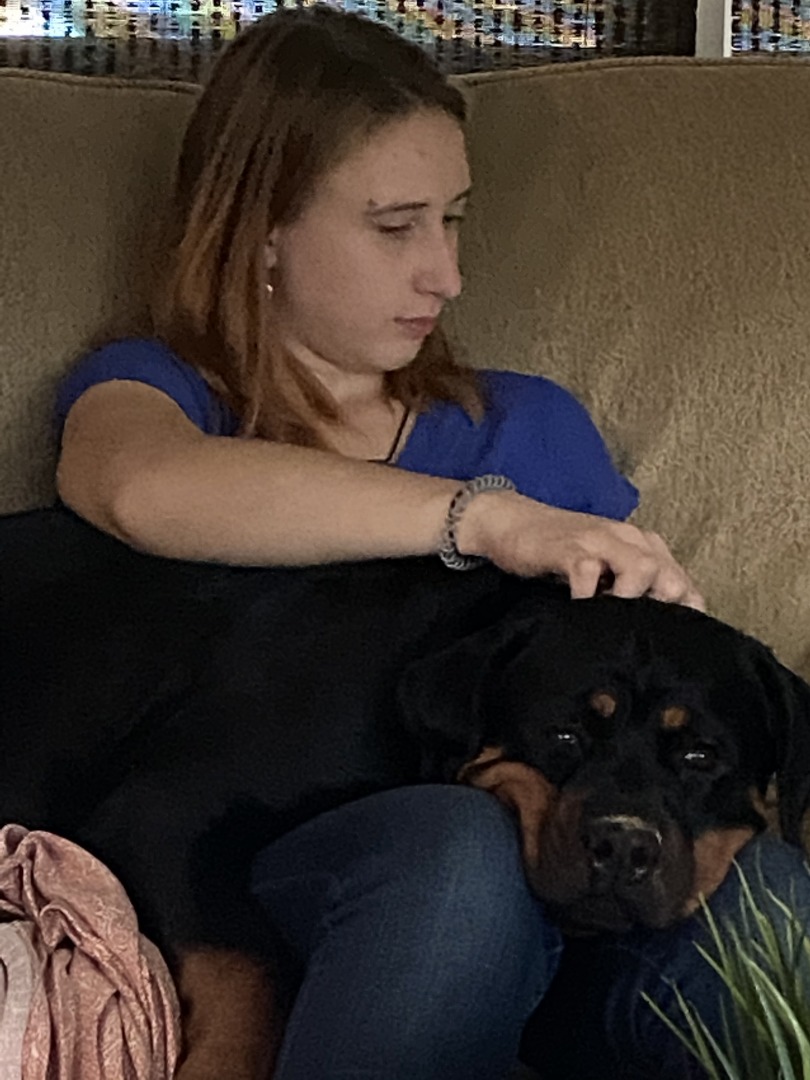 I am finding It exceedingly hard to get her to stand still long enough to get a side picture! Any guidance?
Here she is waiting to get in the sliding glass door.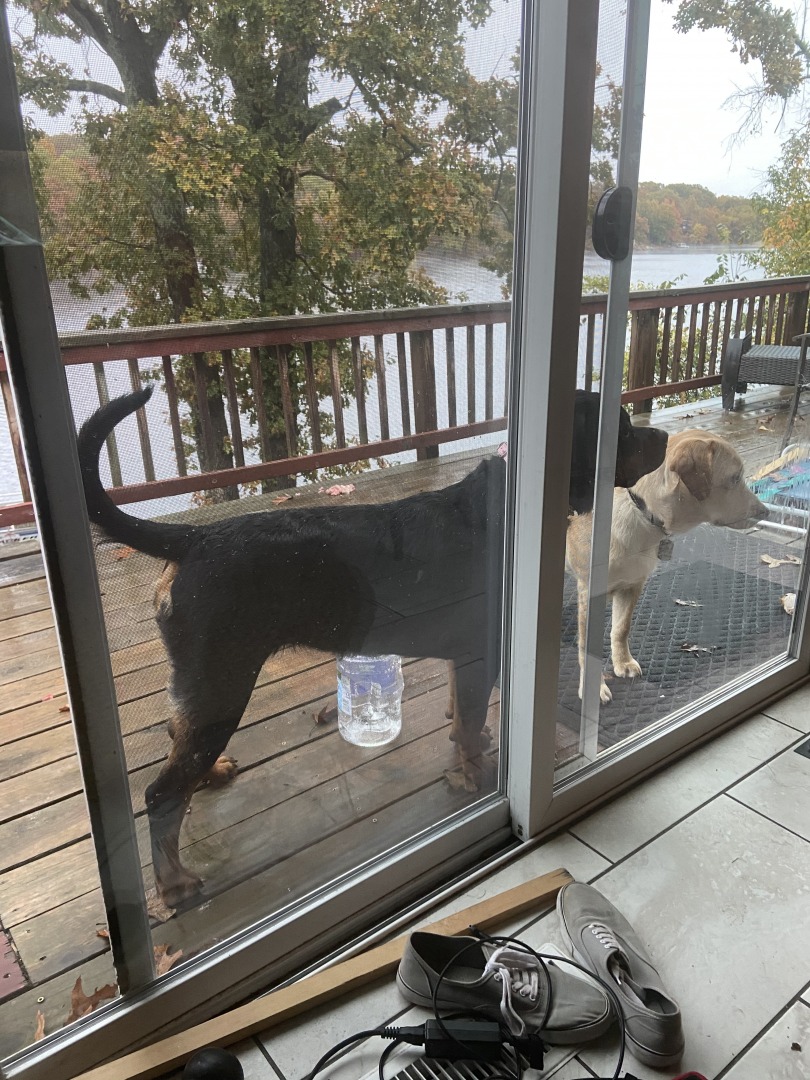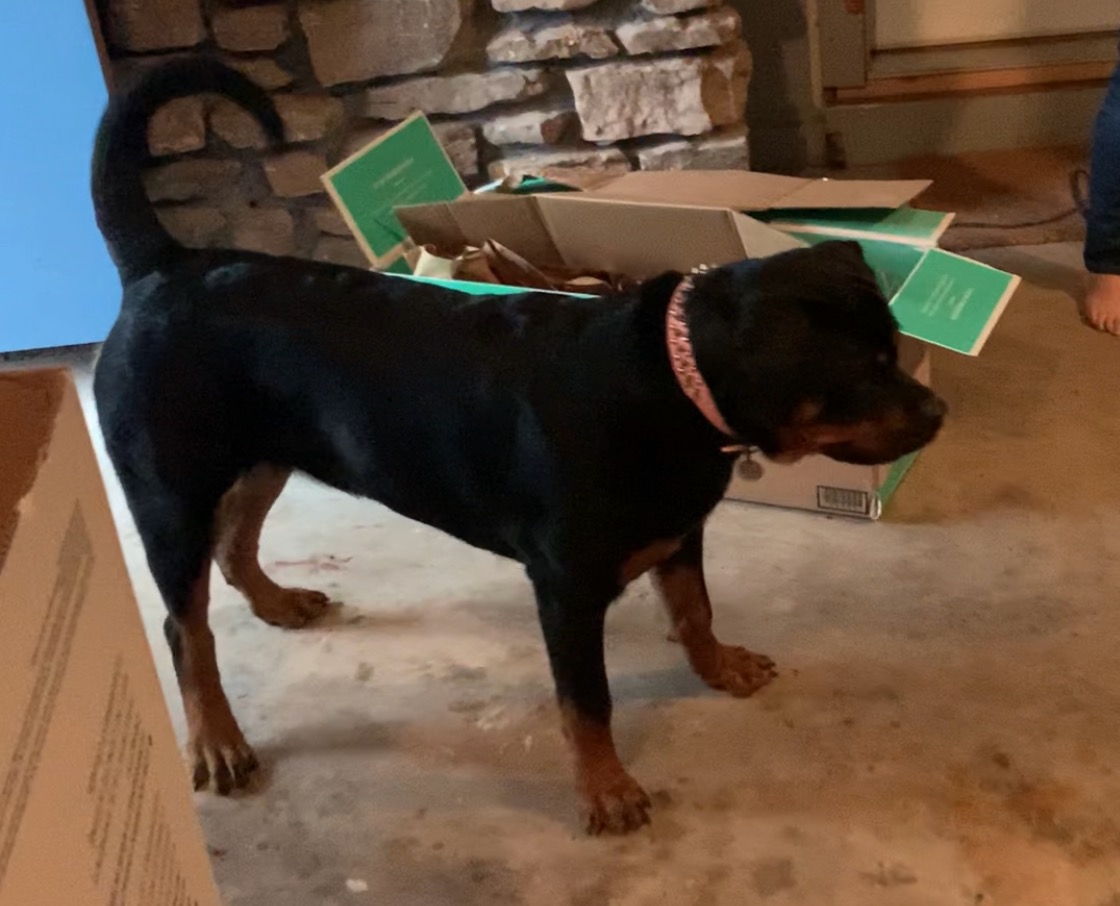 ---
Guardian Caia von Gottschalk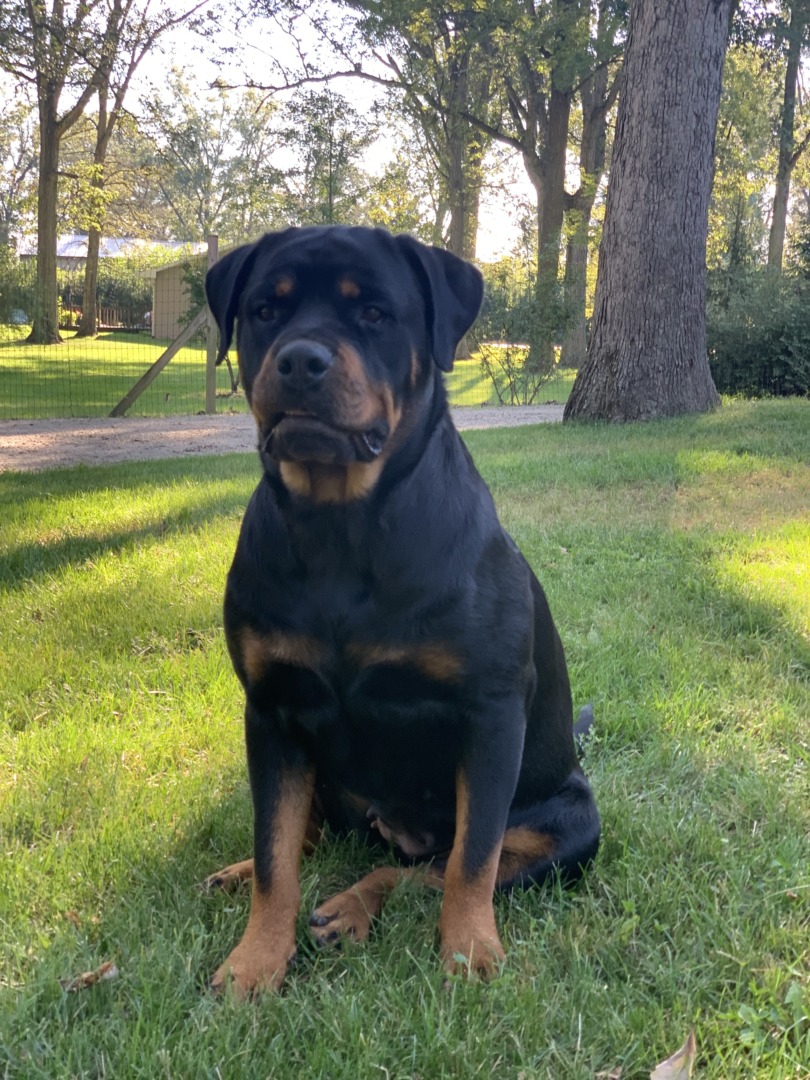 IMG_0330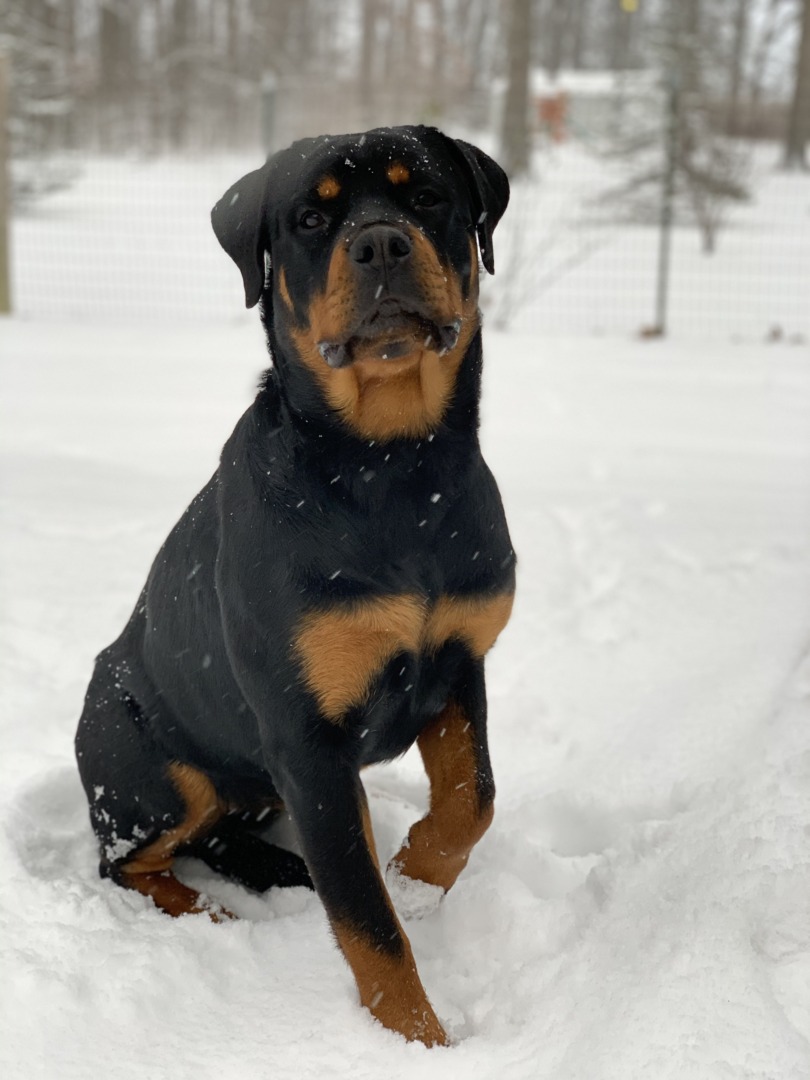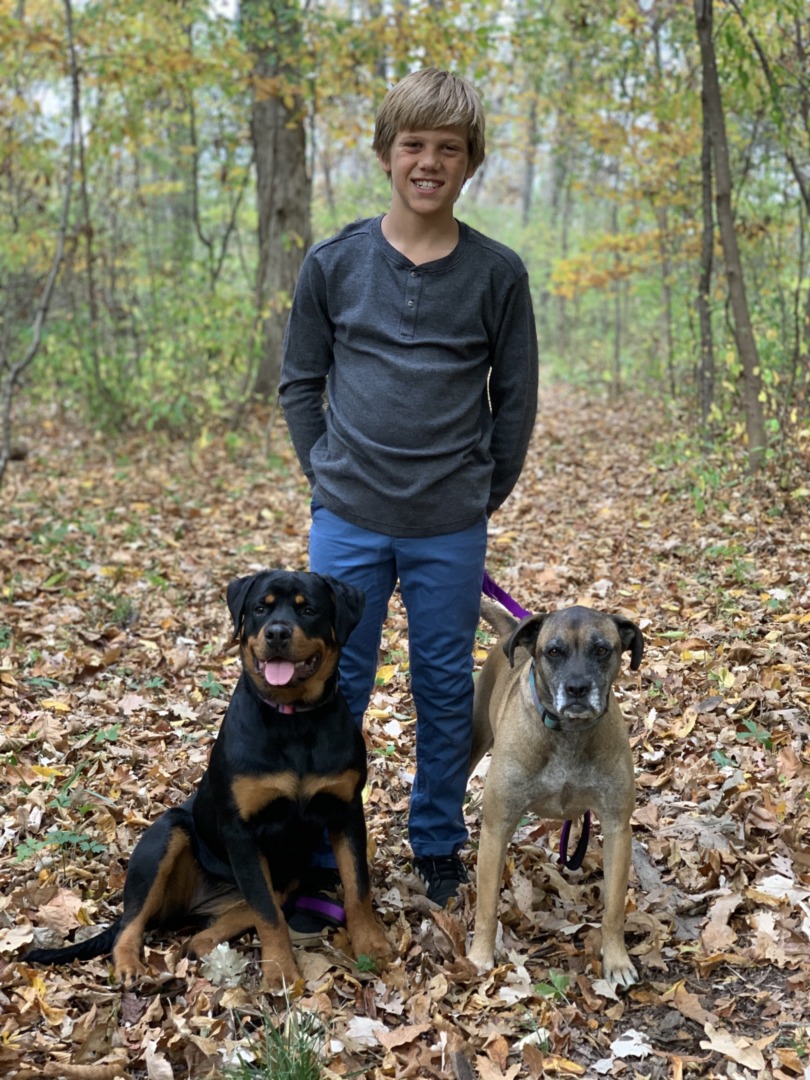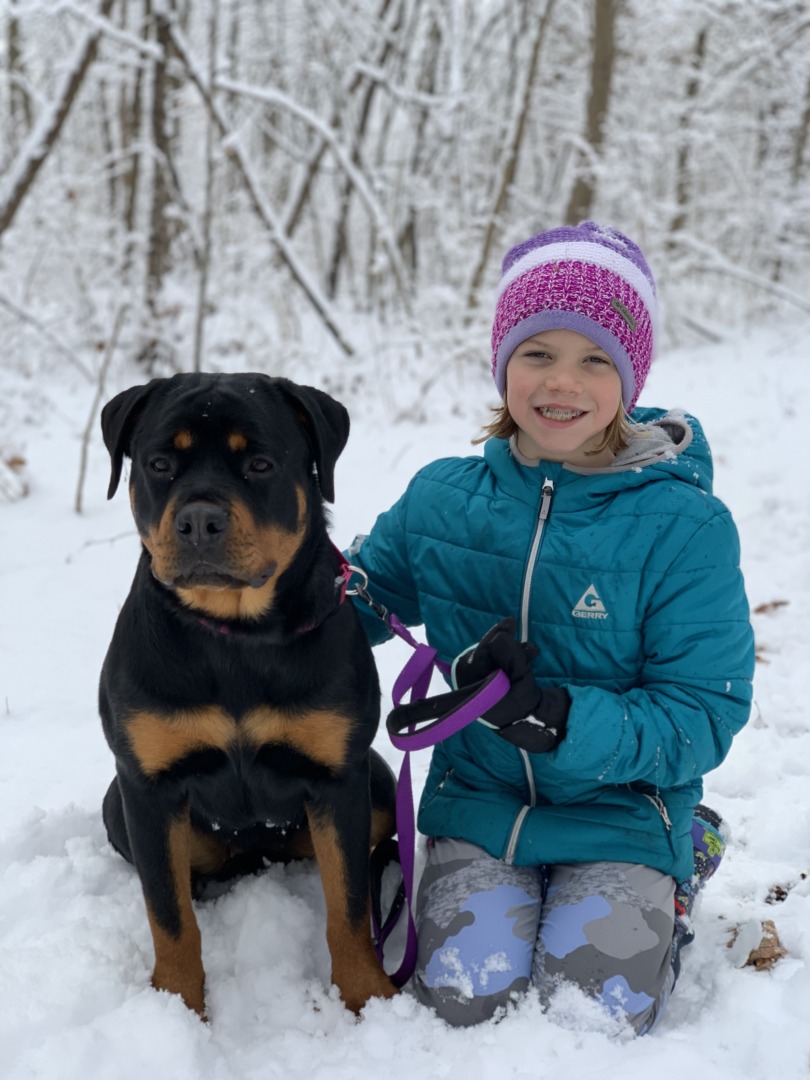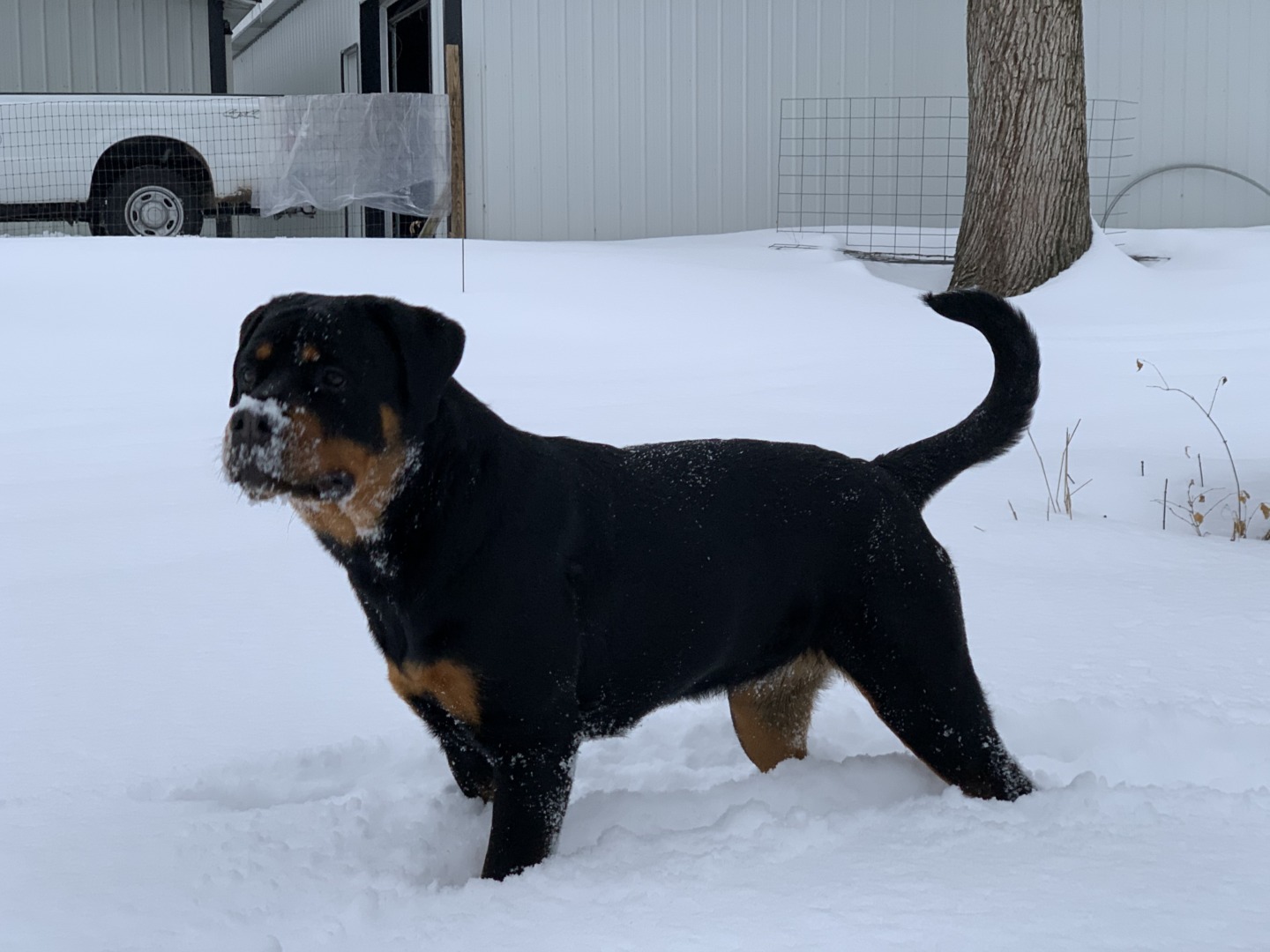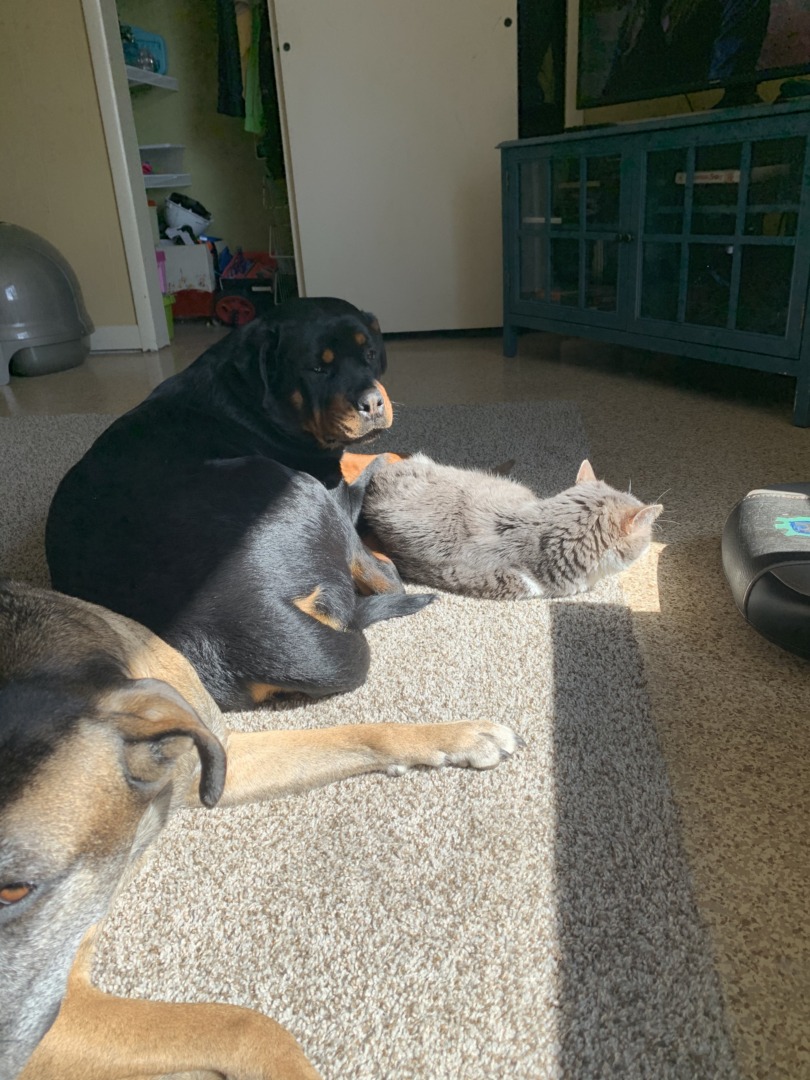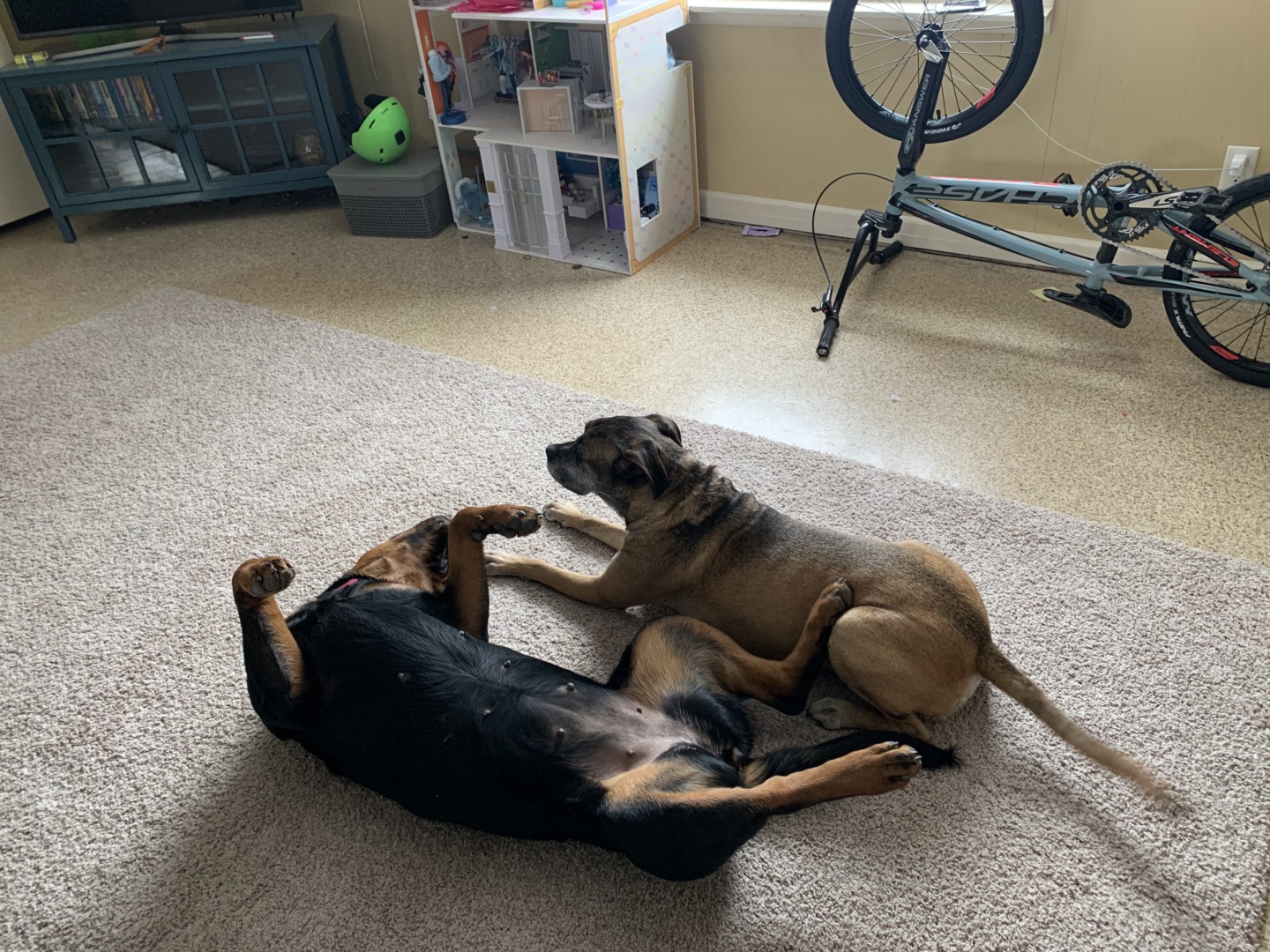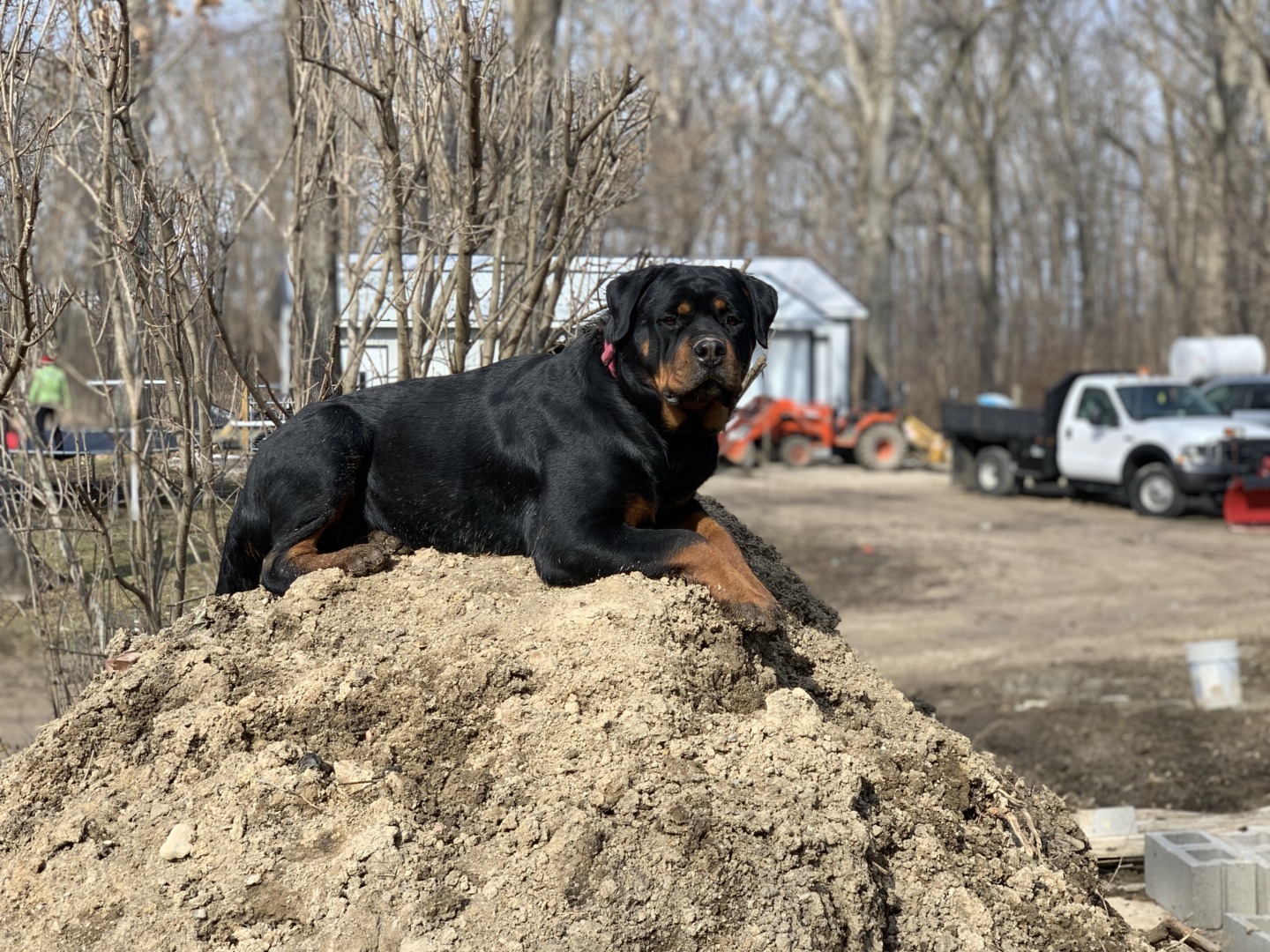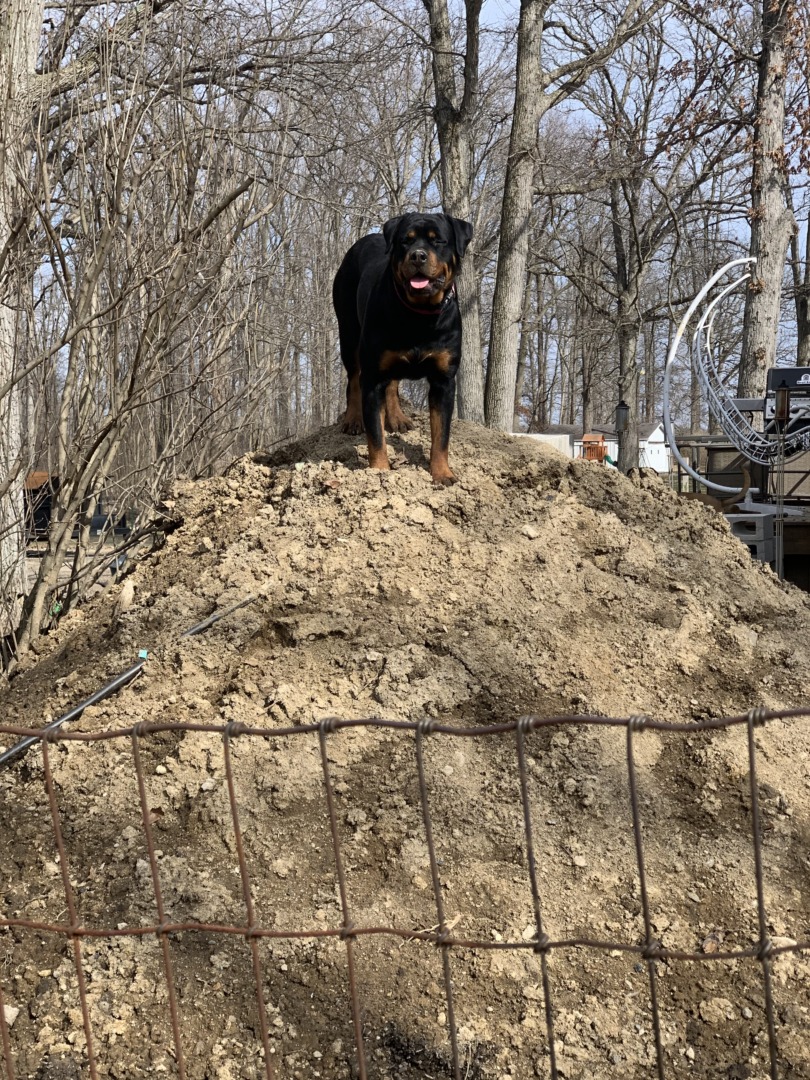 (Visited 237 times, 1 visits today)