Guardian Rottweilers H Litter
Sire: Staklar of Nicola's Lion
Dam: Megy Lions of Pliva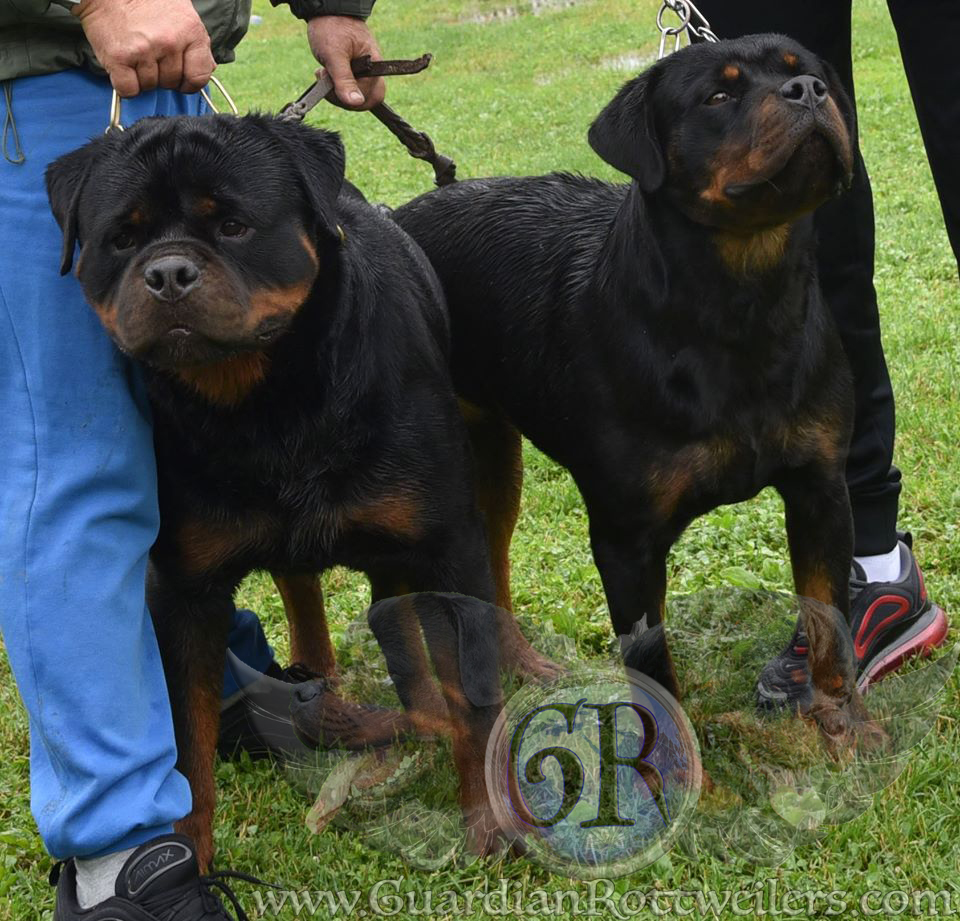 Megy's magnificent babies were born on September 5th!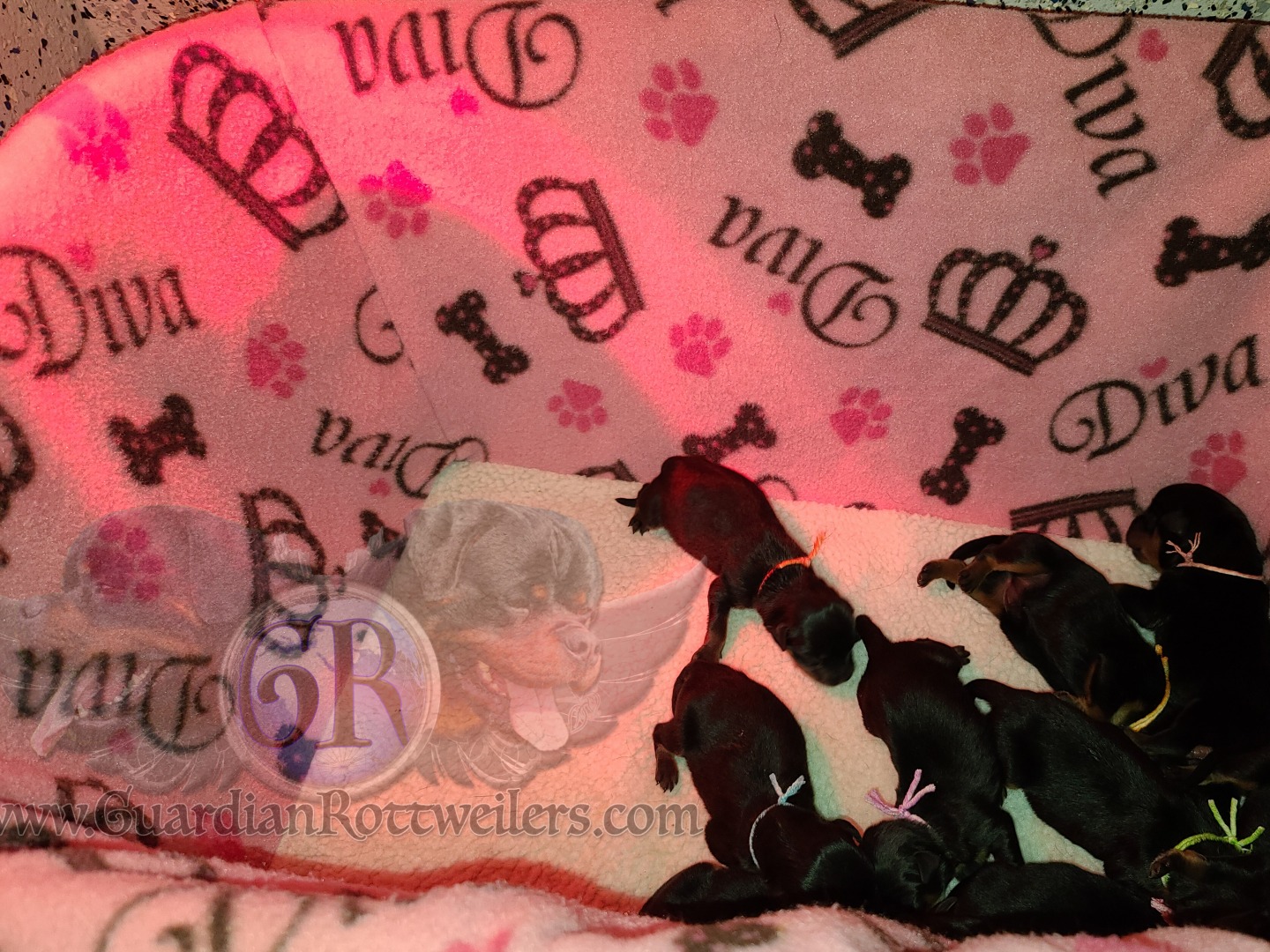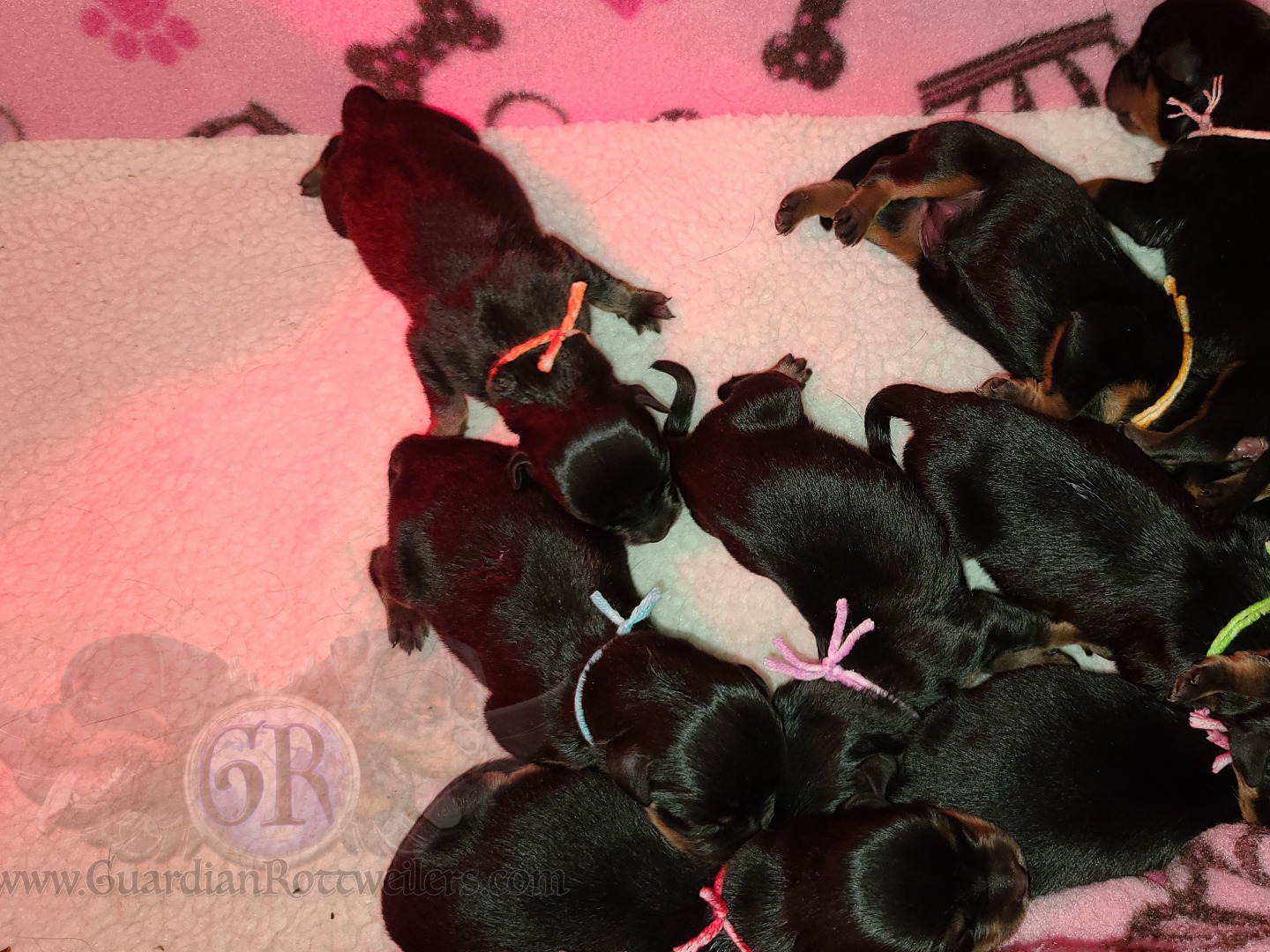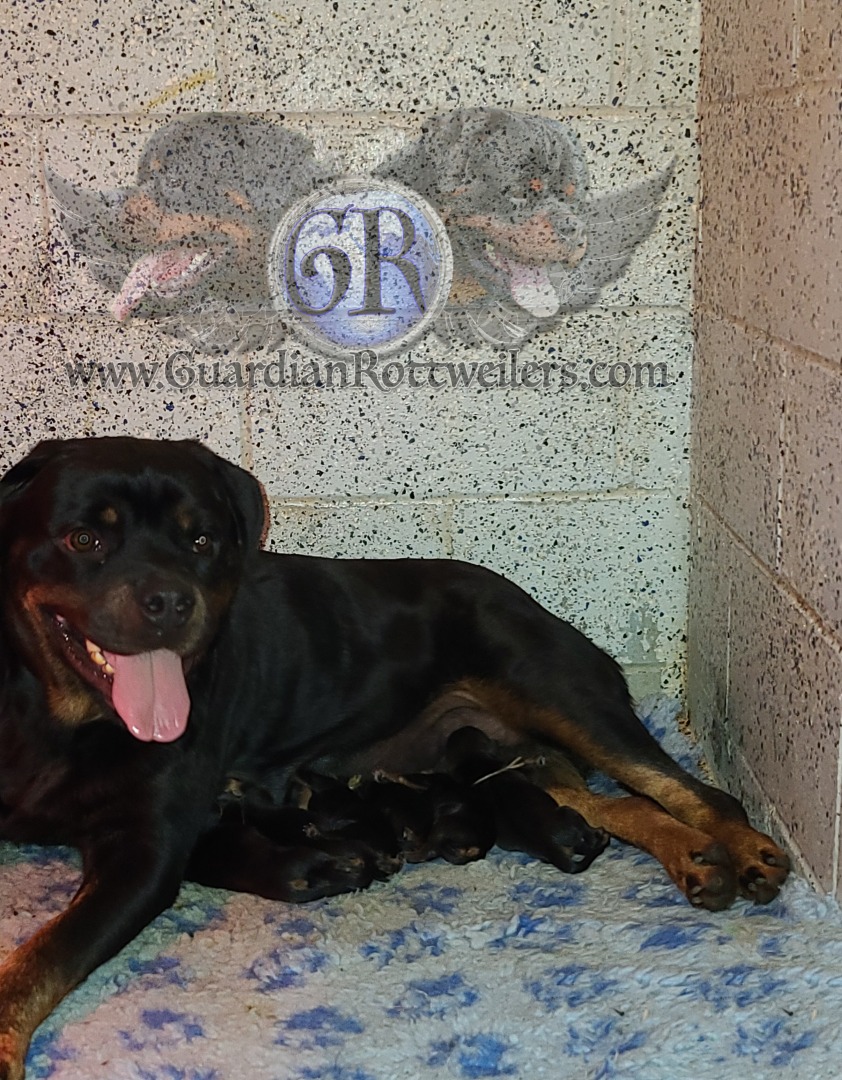 ---
"Gunther" Guardian Hatchi Von Gottschalk
He is such a good boy and doing so well!! He is incredibly easy to correct and really learning fast. Our big girl, Mina, is so good with him and they are loving their chase sessions.
Video (2)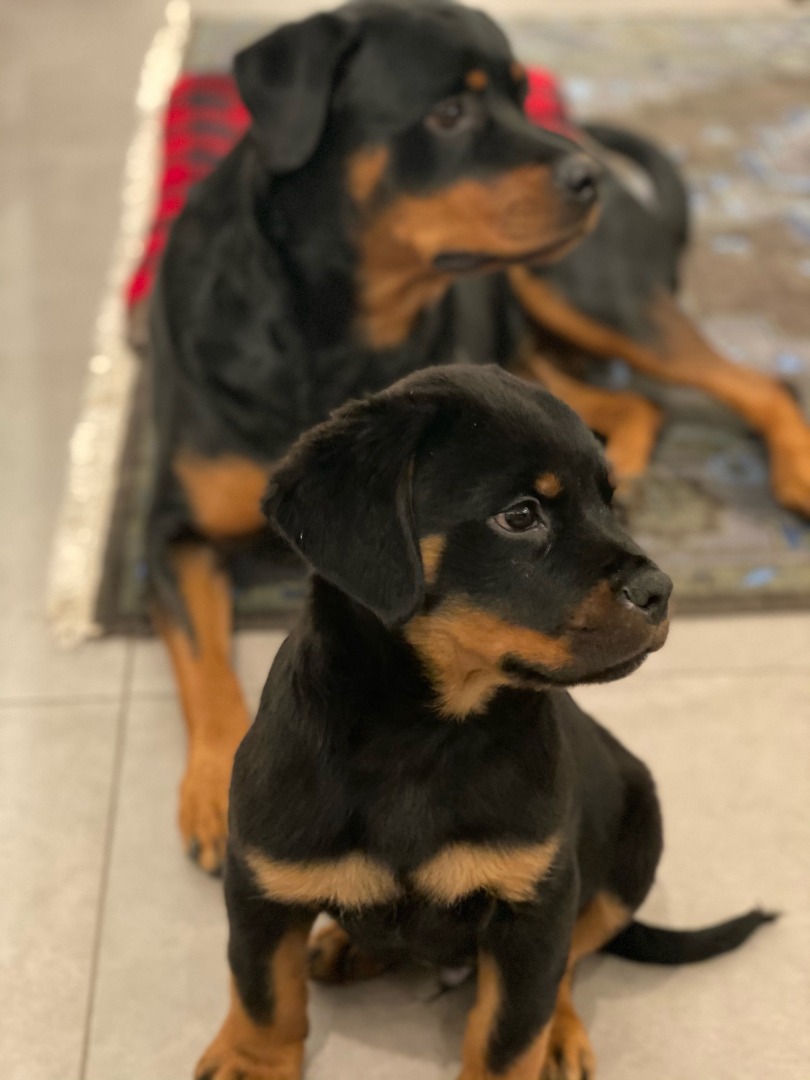 Hi!
I hope you all had a good Thanksgiving. I know you must be busy!
Gunther is doing so well. He potty trained in less than a week and even asks to go out now! He is doing well walking with our other Rottie, and they play nearly all day. He is still getting used to his crate at night but does really well overall. He is doing so well with our cat! As long as he has a reminder that we don't chase kitty, he is very respectful and sweet to him.
We love him!!
I just wanted you to know that Hachi/Gunther from your H litter 2020 is such a great dog. He is the best personality and temperament of any rottie we've had and he's also the most handsome. I just wanted you to know why a great pup he is! I hope you and your family are doing well and staying healthy!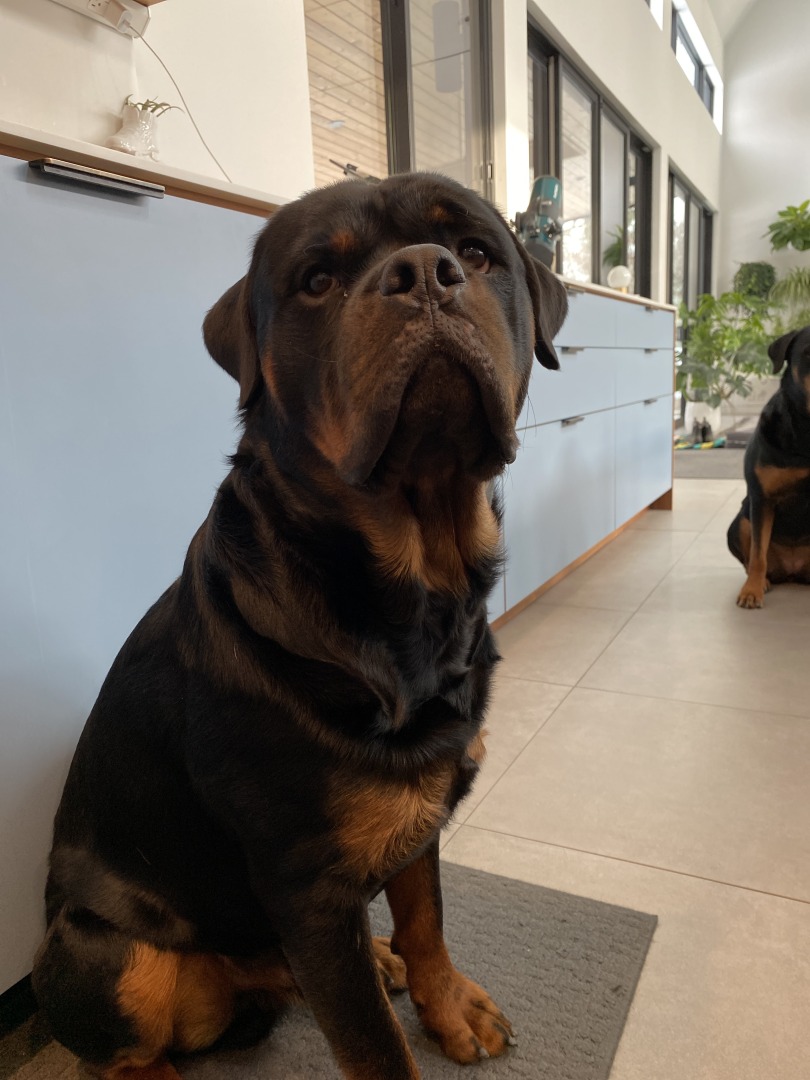 ---
"Iroh" Guardian Hitch Von Gottschalk
Wanted to share this cute video of "Iroh"/Hitch playing with our parent's dog, Kamber, with you.
He is doing so well! He is growing great, already almost 55lbs!! 
 He is absolutely wonderful with our 18 month old daughter. They are best buds already. Thanks so much for raising our wonderfully rotten puppy boy! 
?
Sincerely,
(Visited 50 times, 1 visits today)