Guardian Rottweilers U LITTER
Sire: Diablo Timit-Tor
Dam: Malta Ruma Rotts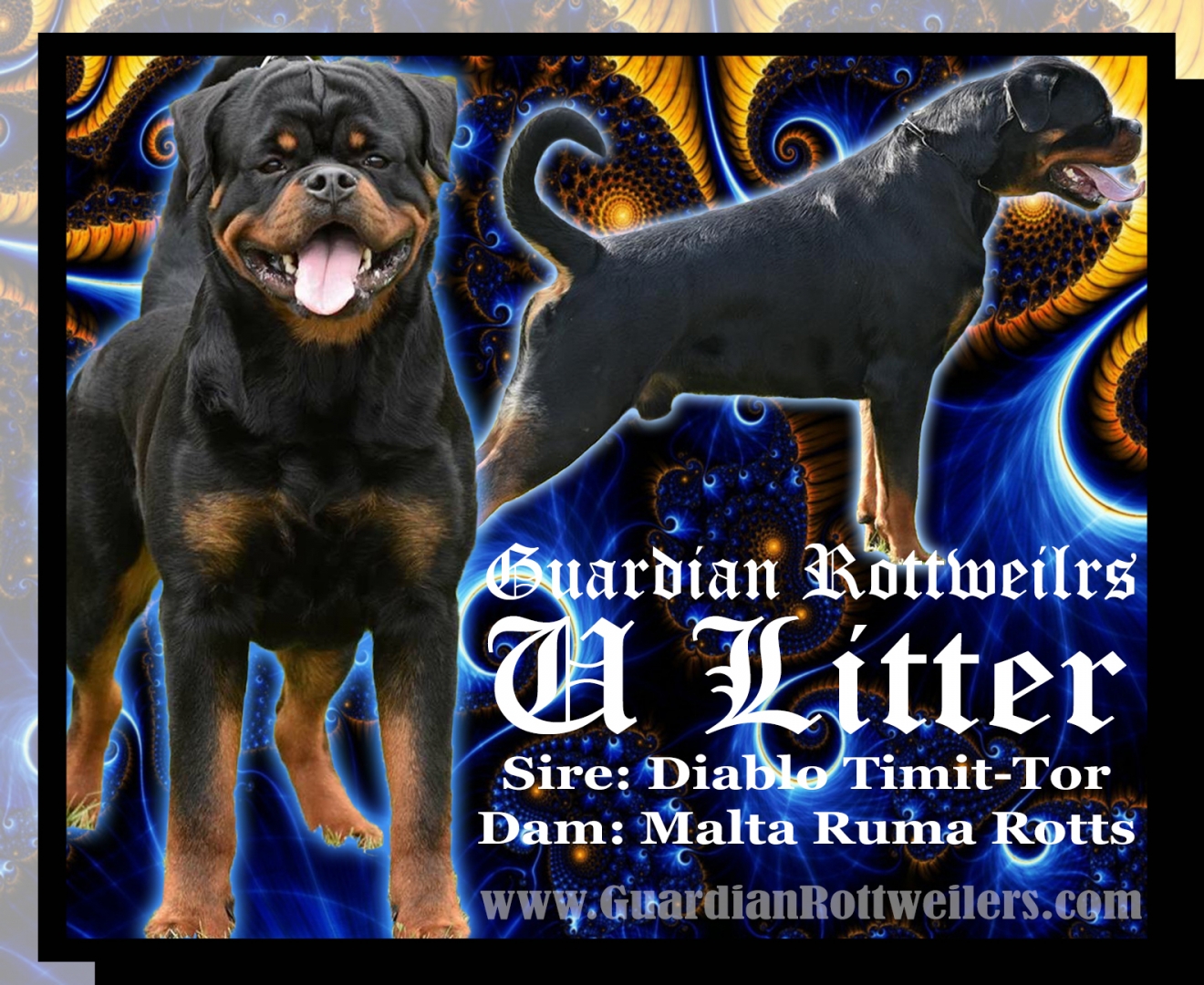 Diablo Timit-Tor has quickly become one of the most popular breeding studs in Europe for a reason.  He is a gorgeous beast, but I love him most for his character.  He is confident and drivey with great focus when working.  Then, as soon as he comes off the field, he is just a lovable teddy bear.  I have bred to Diablo and his brother, Doctor, a few times and cannot be more pleased with what he gives me in my pups.  So much so that we have kept back Qi'ra and Maria 😉  Malta is the direct daughter of Candidate for INTERNATIONAL CHAMPION Rolex Von Hause Pista (Rik Darel x Fani Von Hause Pista) YOUNG CHAMPION OF SERBIA, ADULT CHAMPION OF MONTENEGRO, BALKAN CHAMPION, GRAND CHAMPION, 3x YOUNG WINNER, 3x YOUNG BEST OF BREED, JUNIOR BEST OF GROUP, JUNIOR BEST OF SHOW, 2x CAC; 2x CACIB!  I have been wanting to cross Lex lines on Rolex lines for awhile and I am stoked for this breeding.
---
"Titus" Guardian Urban Von Gottschalk
Titus is fitting in Great.  Loving his Big Barker Jr.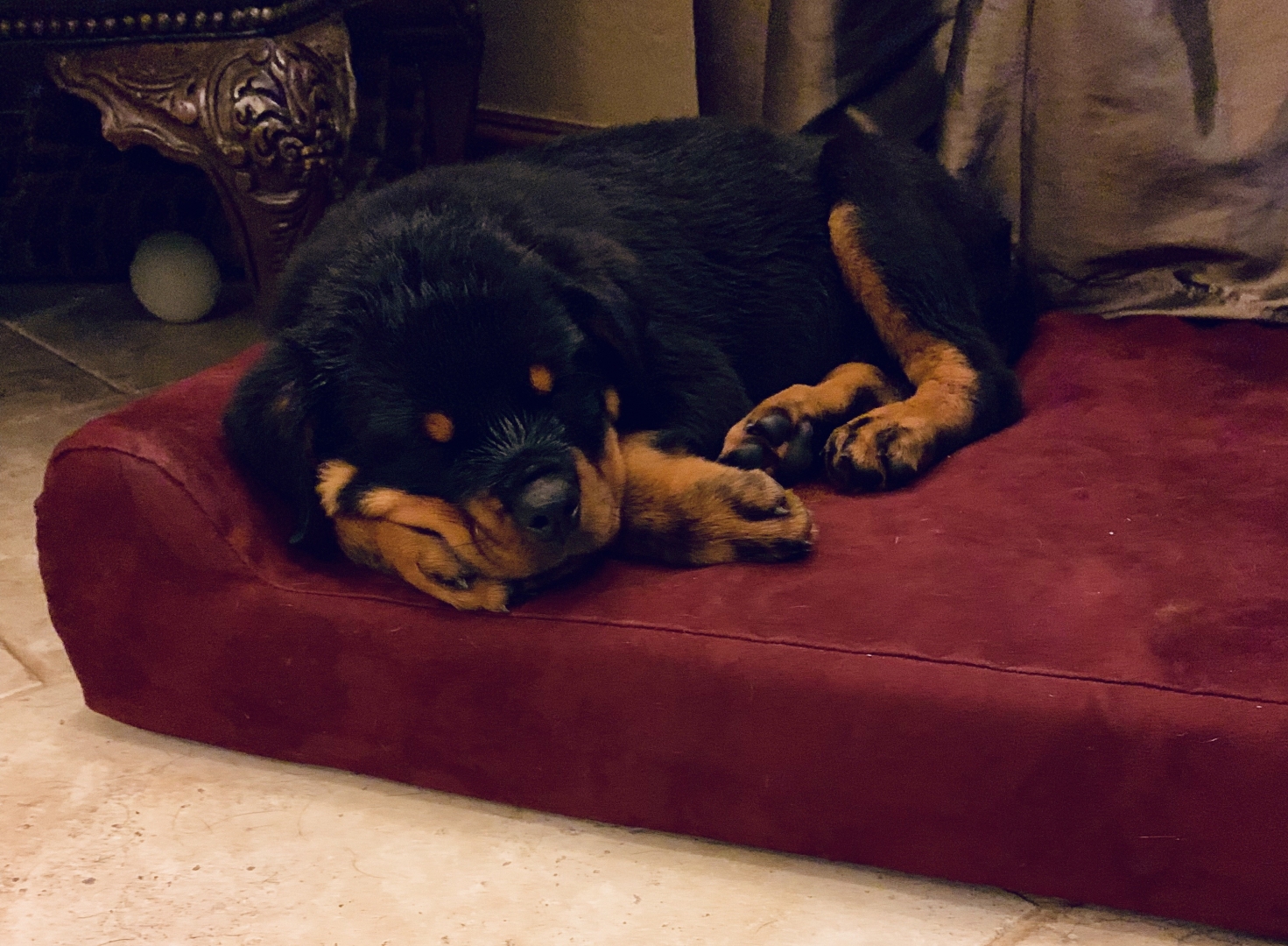 IMG-0742 (1)
IMG_0970
   Really great video of little Urban swimming with his big sisters <3
(Visited 212 times, 1 visits today)