Koda is a gorgeous male to work with and train and I am always excited when he comes to visit.  I am very proud to have produced such a great ambassador for the breed.
"Koda" Guardian Mango Von Gottachalk
Sire: Nando Se Ungo-Rot
Dam: Ajka Se Ungo-Rot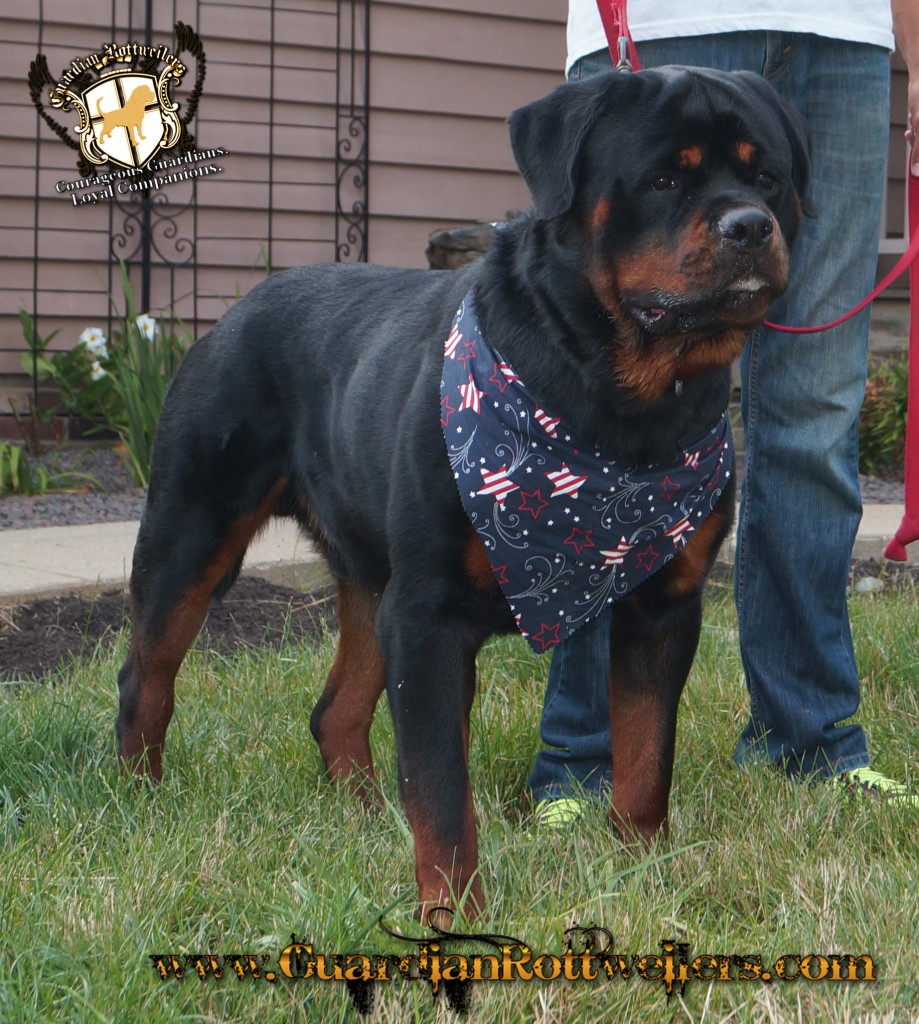 Born: 27 May 2011 
CHIP#  956000002514588 
AKC#  WS38054206
HD-Frei  ; ED-Frei
Grand Champion
Balkan Champion
Bulgarian Champion
Multi V-Rated
3x CAC
Koda is a stocky, powerfully built male with heavy bone and incredible substance.  He has a strong "bear" head with a deep stop and full muzzle.  Koda is everything that you expect from Marsio lines- strong and confident and still balanced and gentle.  Really love everything about this exceptional male!
Coda is an incredibly beautiful male with rich, well defined markings, a massive head and super heavy bone.  He is the grandson of International Champion Marsio Ri Mobby Dick and the son of Candidate for International Champion Nando Se Ungo-Rot.  Nando's mother, Candidate for International Champion Tosca Se Ungo-Rot is an incredible ambassador for this breed and has proven herself to be an exceptional producer.  Coda is an intelligent, gentle male with such a great character!  His nick name is "Coda-Bear" and not only doe he fulfill his name in looks with that huge teddy bear head, but with his confident, gentle nature, he always reminds me of a teddy bear.  Coda's photos here are at 11 months of age.  He went to the groomer in the morning to prepare for his photo shoot.  However, as soon as Coda got to Rottieoplois, he and Lola decided that it was too beautiful of a day to not enjoy the pond

  Sweet Coda Bear, pond water and all, is just a gorgeous male that I am extremely proud to have produced!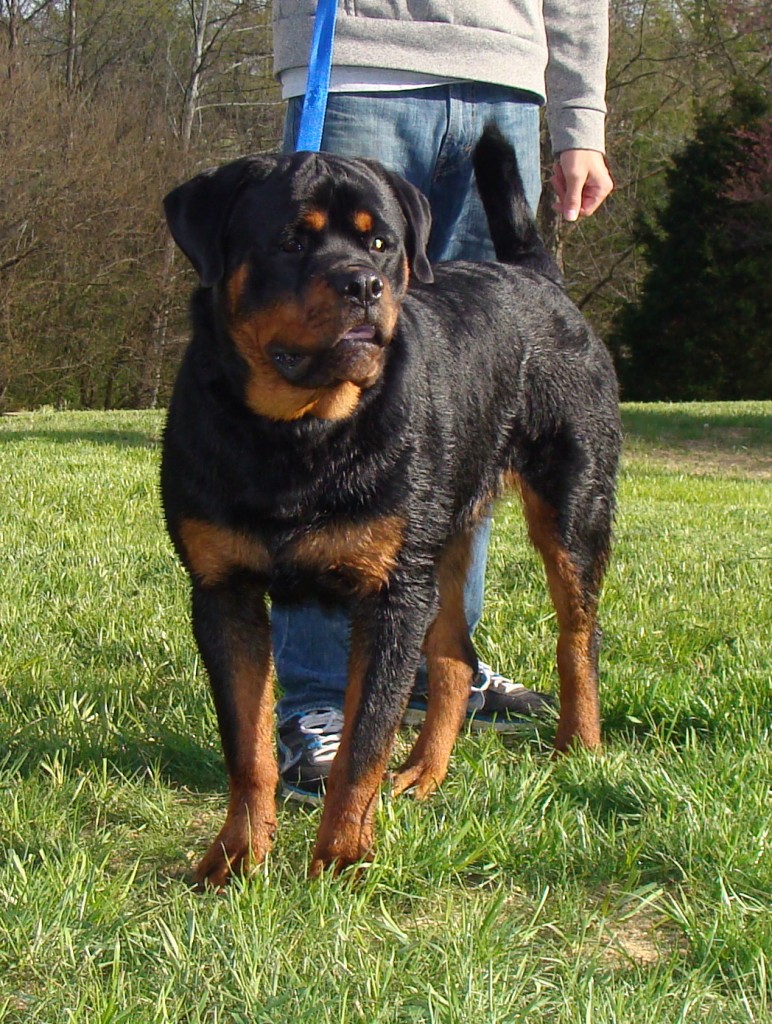 ---
Below is Mango when he was a chubby puppy at only 6 weeks old!  Even then his frame and head piece were incredible!
Mango is just that- large, fat and super sweet!  I really love this little guy!!  He has a fat melon head with great stop definition and a short, wide muzzle.  He has dark mouth pigment and his ears are well set and well carried.  Mango has a stocky frame with heavy bone.  He has very well defined markings.  Mango has medium drive and is very mellow.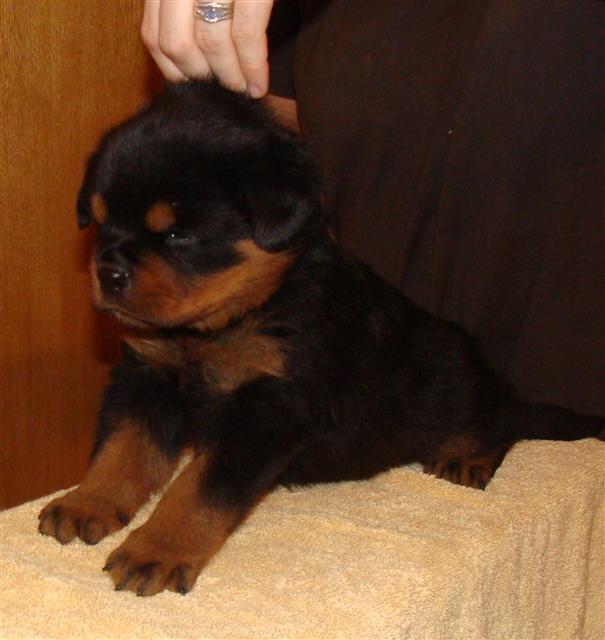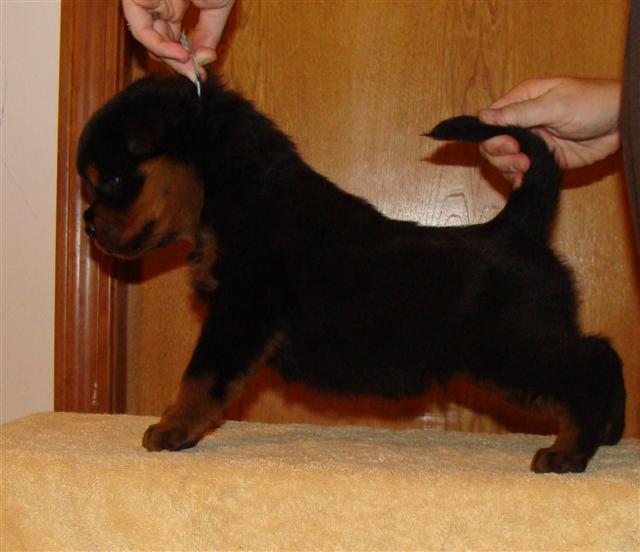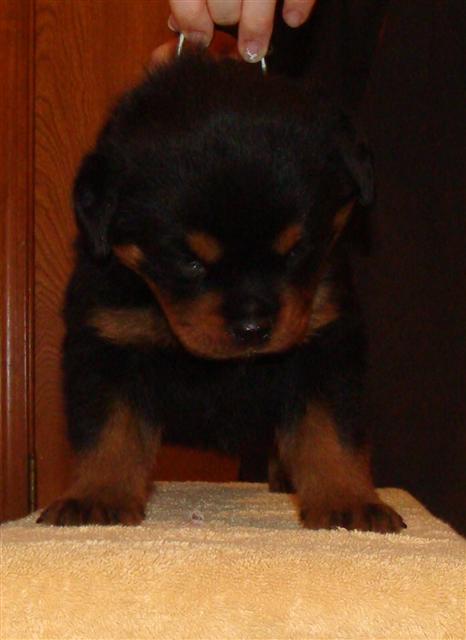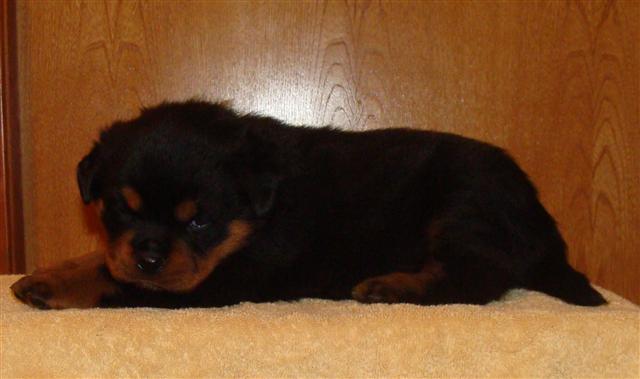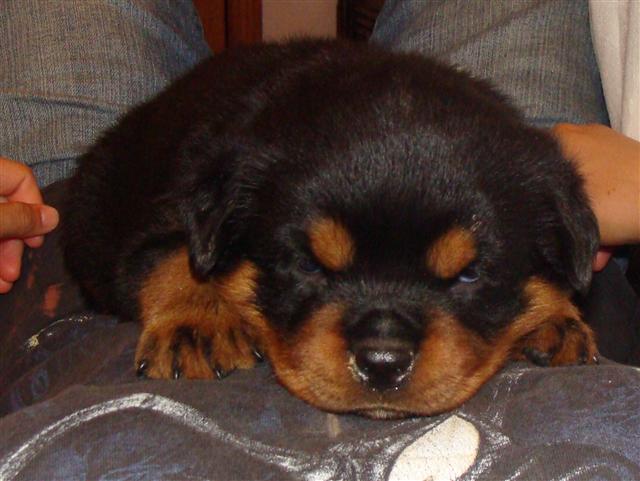 Guardian Mango Von Gottschalk's breedings, click thumbnails for more information
(Visited 23 times, 1 visits today)