Guardian Rottweilers D Litter
Sire: Dolcagabano Vom Tannenfeld
(Doctor TImit Tor x Nika Vom Tannenfeld)
Dam: Rea Vom Haus Radunovic
(Lucky Black Seduction x Mina Canis-Rot)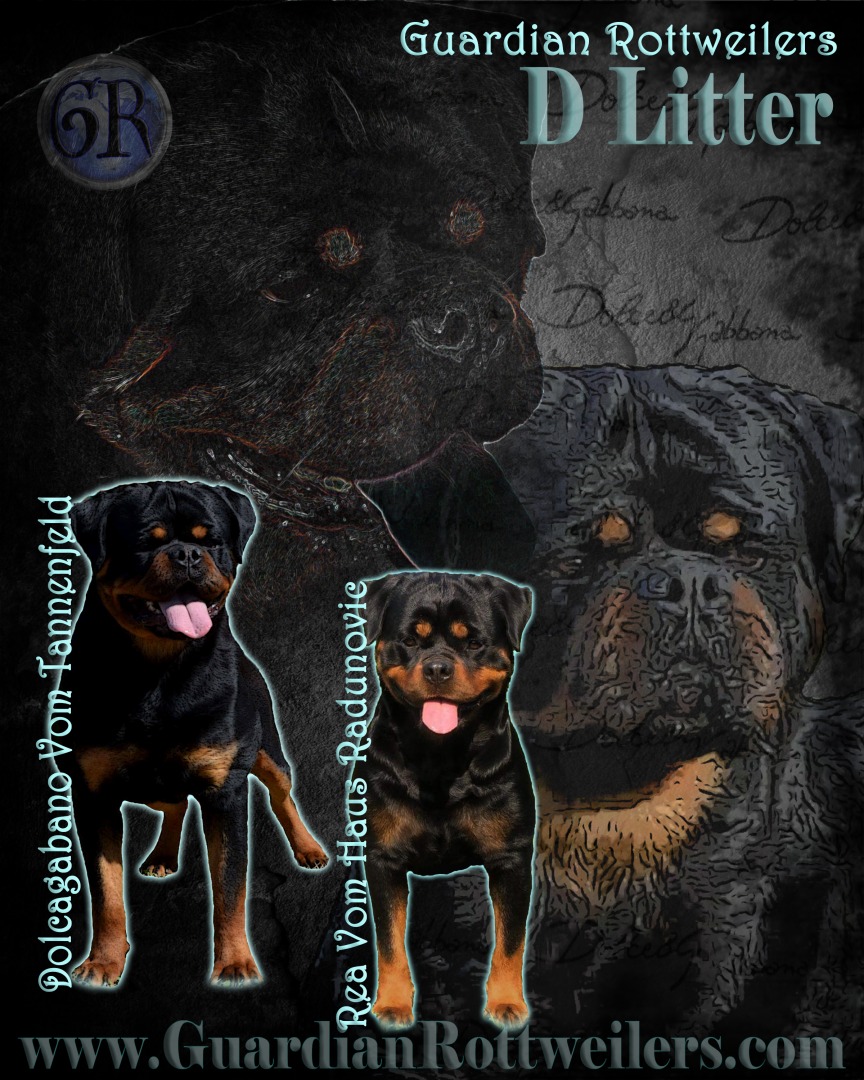 Super big thank you to my great friend Vladimir Kostic for such a phenomenal female and to Aleksandar Sakota of Rott Kingdom for helping us have such an incredible breeding!  This litter will be a linebreed on the great Lex vh Edelstein!  Dolcagabano is the direct son of Doctor Timit-Tor, a male I respect greatly as a producer not just physically, but especially character.  Every Doctor kid I have is everything I would want in a Rottweiler- outgoing, social, confident, intuitive, biddable and very balanced.  Rea's father, Lucky Black Seduction, is an absolutely stunning male and another shining example of why Lex vh Edelstein is known around the world as one of the best producing Rottweilers this century.  I am expecting strong, stocky pups with large, typey heads, heavy bone and very balanced temperament.
My favorite part of this video is not how drop dead gorgeous these 2 are, even at a time that most couples look…awkward 😉  but what I absolutely adore is how tender and loving Dolcagabano is with his girl <3  Sweet baby boy <3

---
"Raven" Guardian Dallas Von Gottschalk
Hi Alice,
Hope all is well, we have been doing great. Dallas/Raven has been doing awesome and everyday she seems like she's getting bigger lol. Kelly said you guys took a road trip and I said she must be delivering her brothers cause I don't think even she would fit in a carry-on now! I also received the corrected Full registration from the AKC.
I ordered the JLPP test from OFA and received the kit the other day. I have an appointment with the Vet for her to receive the rest of her shots on July 15th and may just bring it then or I may do it myself, it doesn't seem that difficult.  Training has been going good and Ive been working with her every morning before work and every evening after work. Have a great night and talk to you soon. 
Phil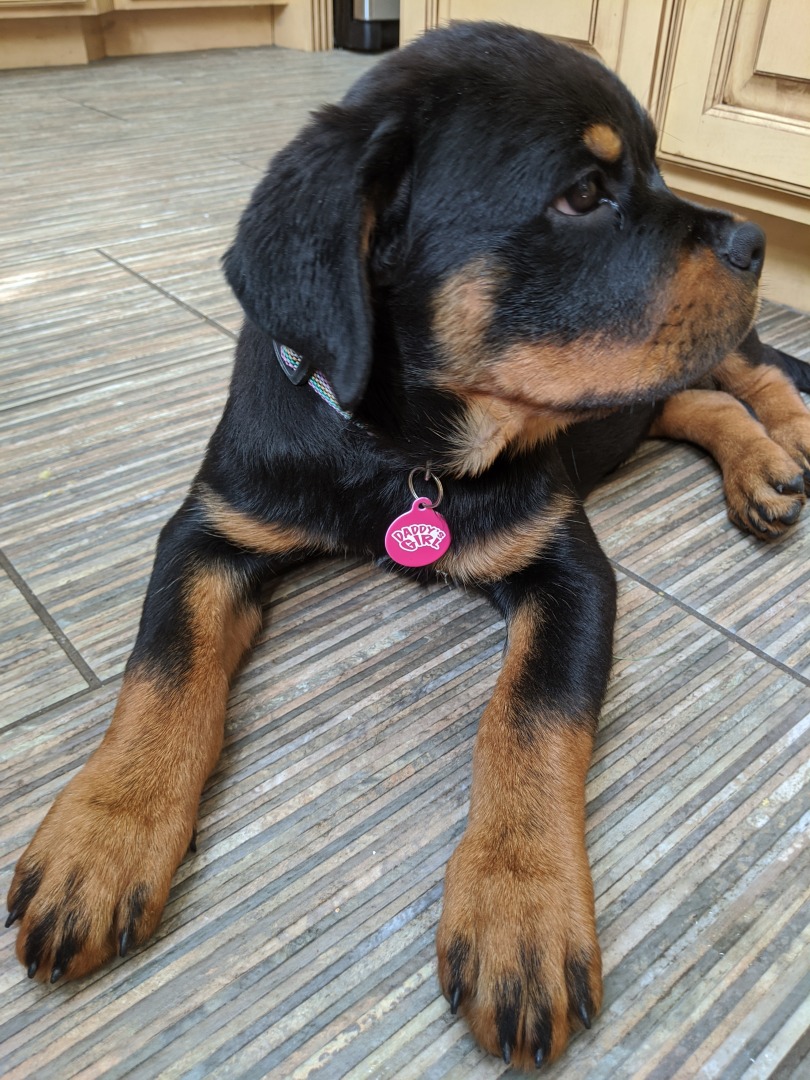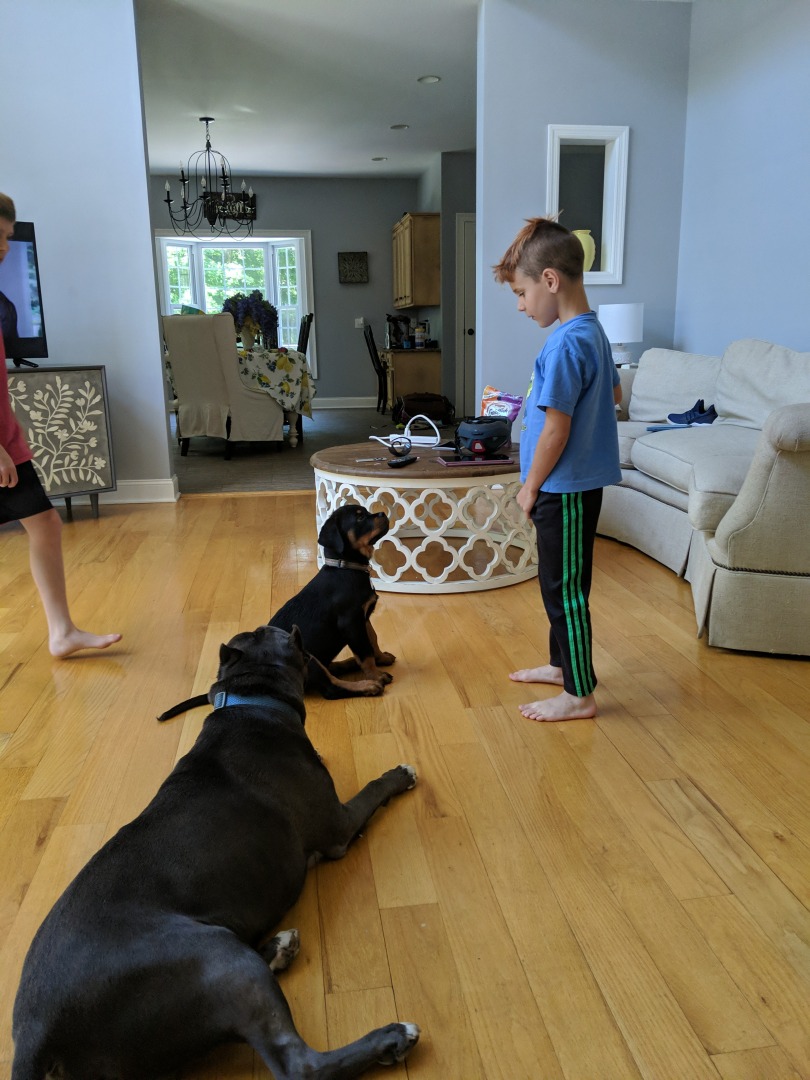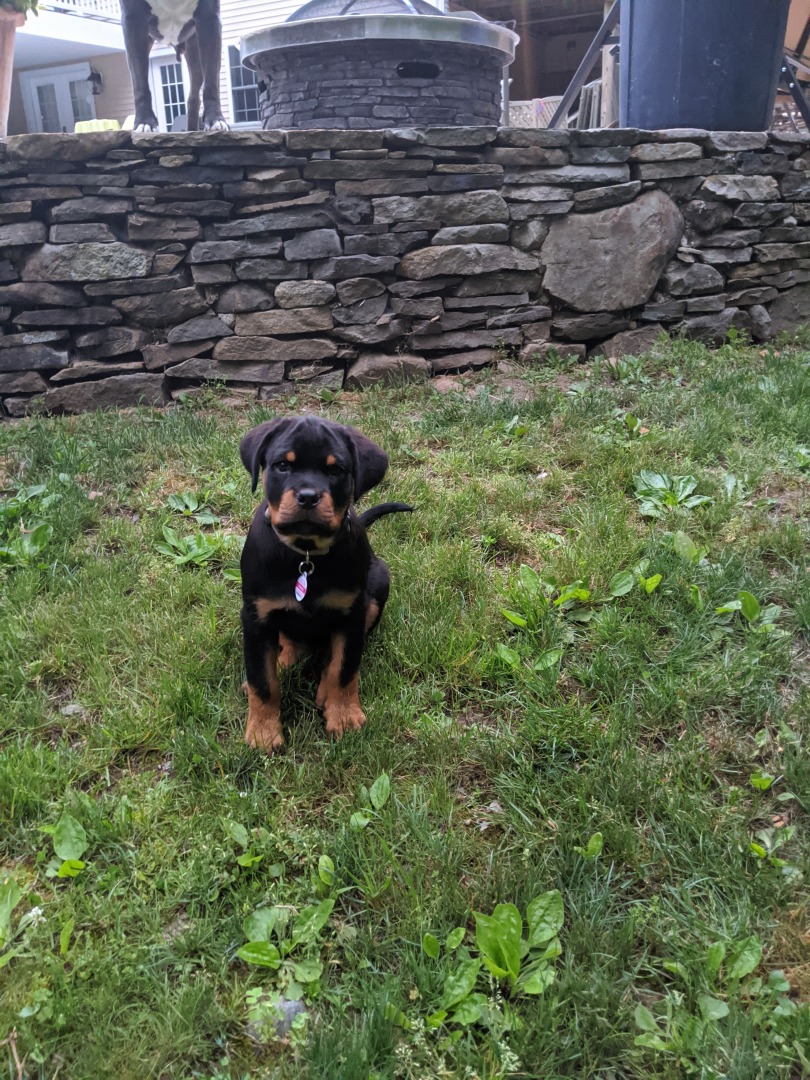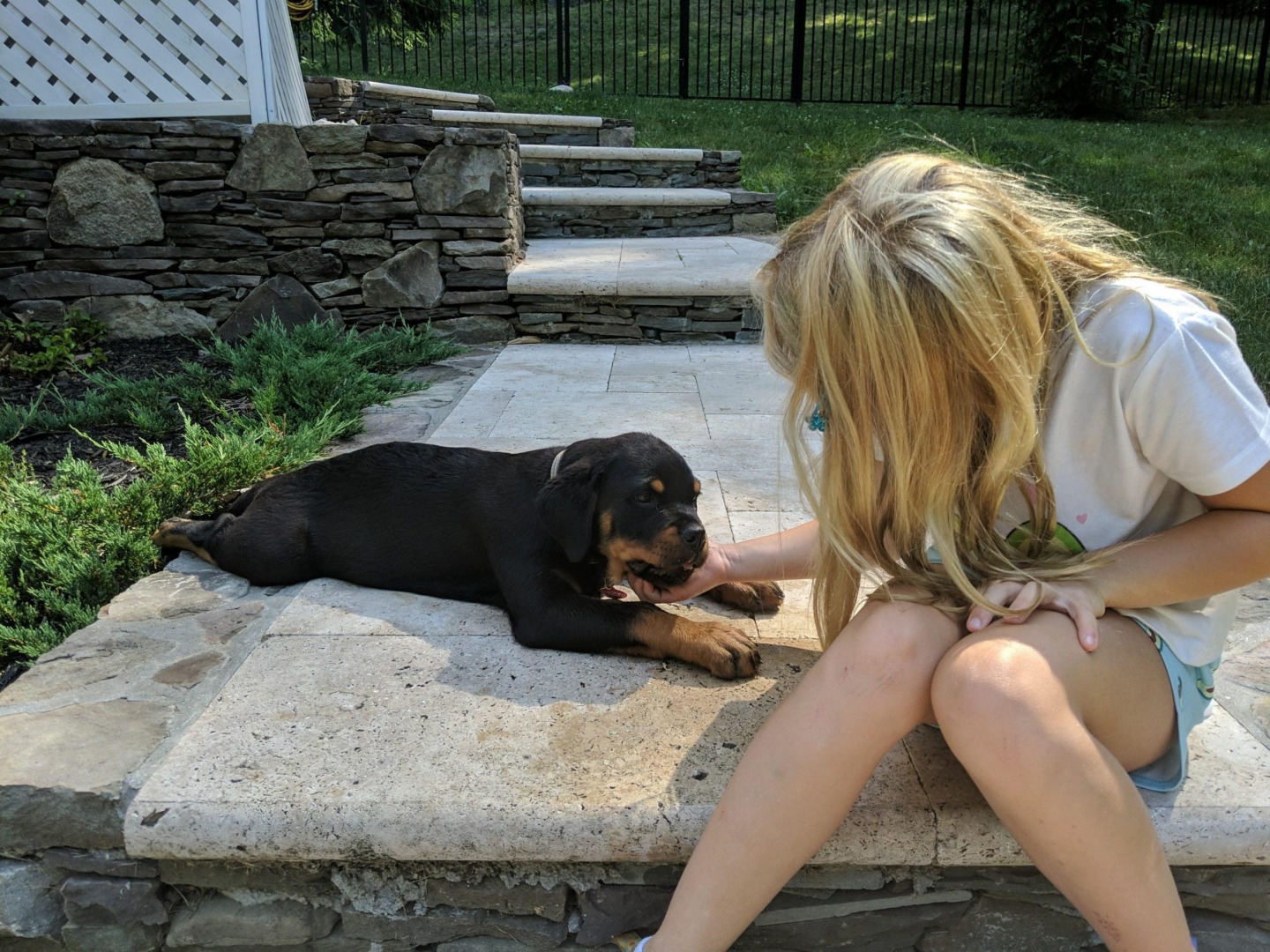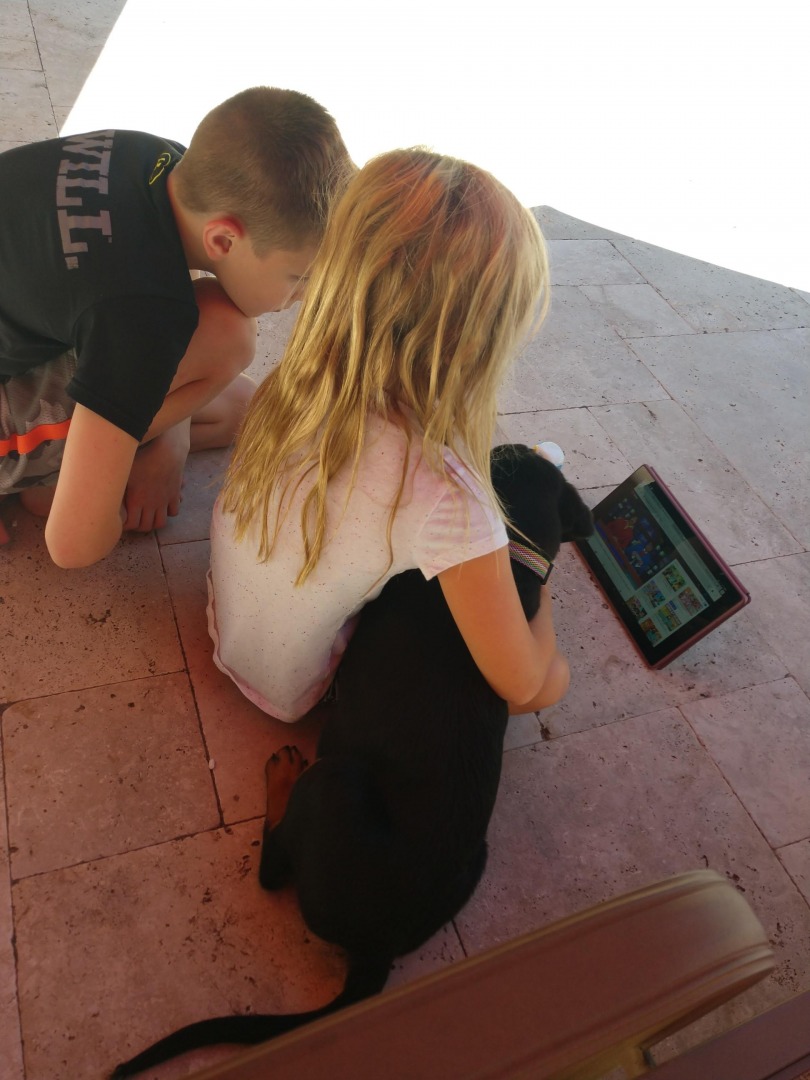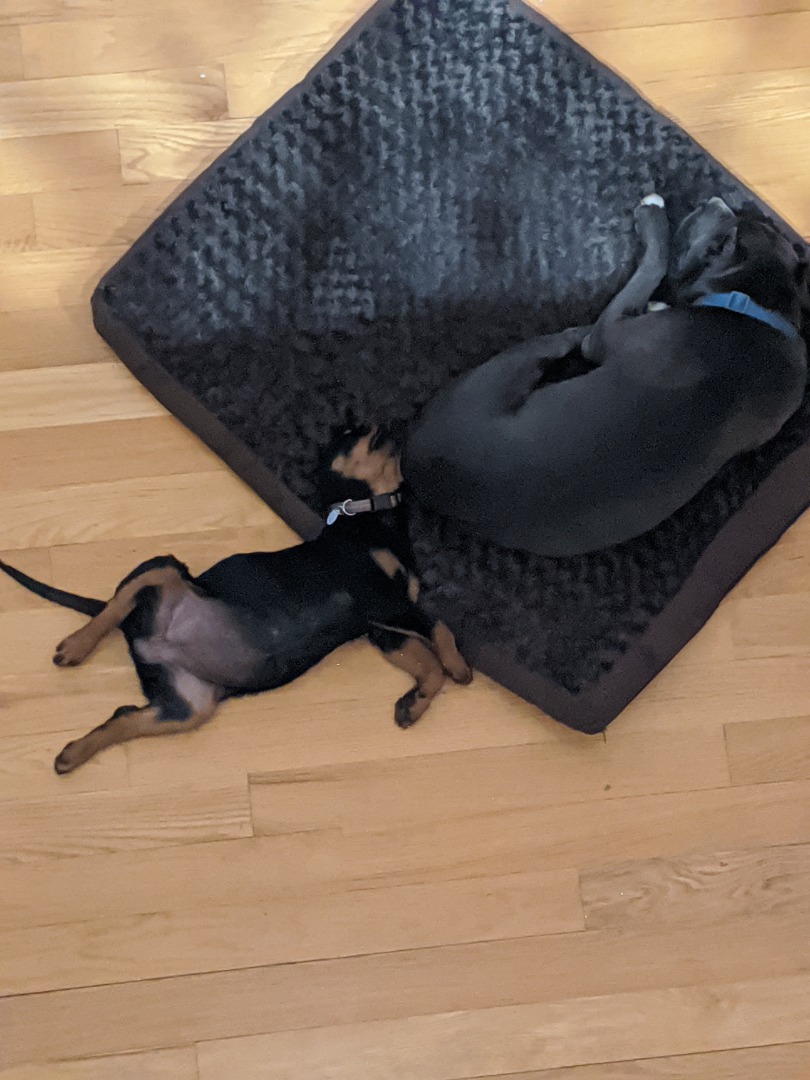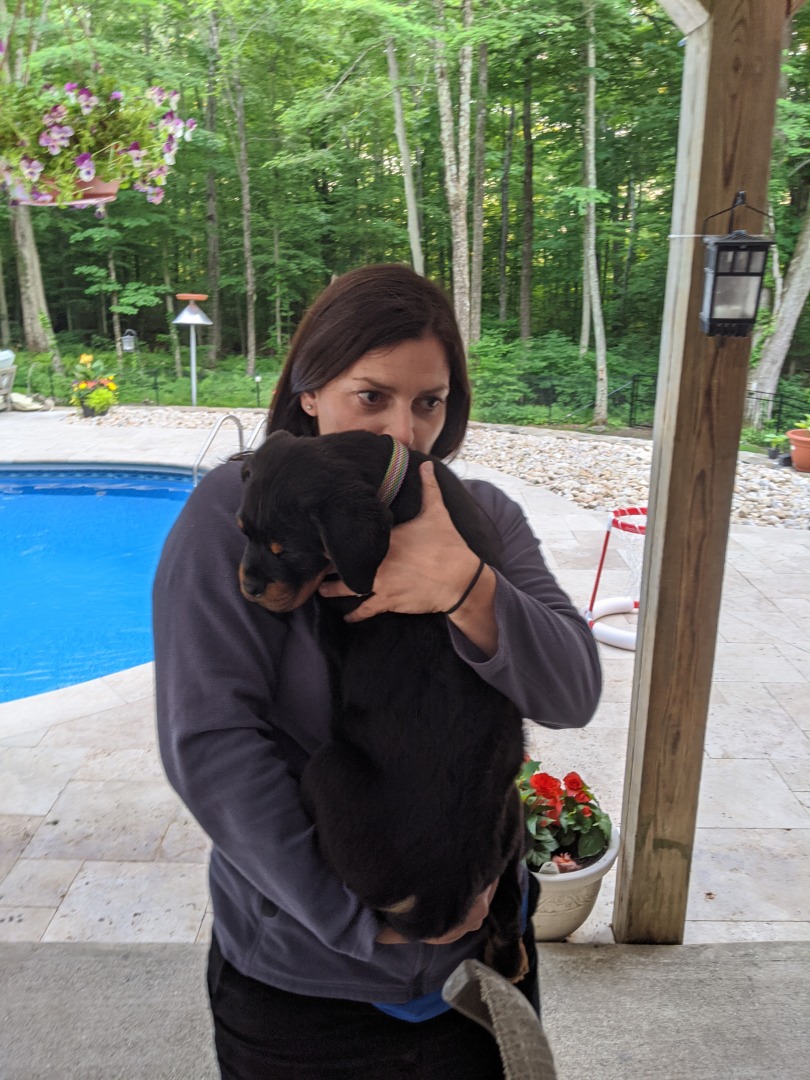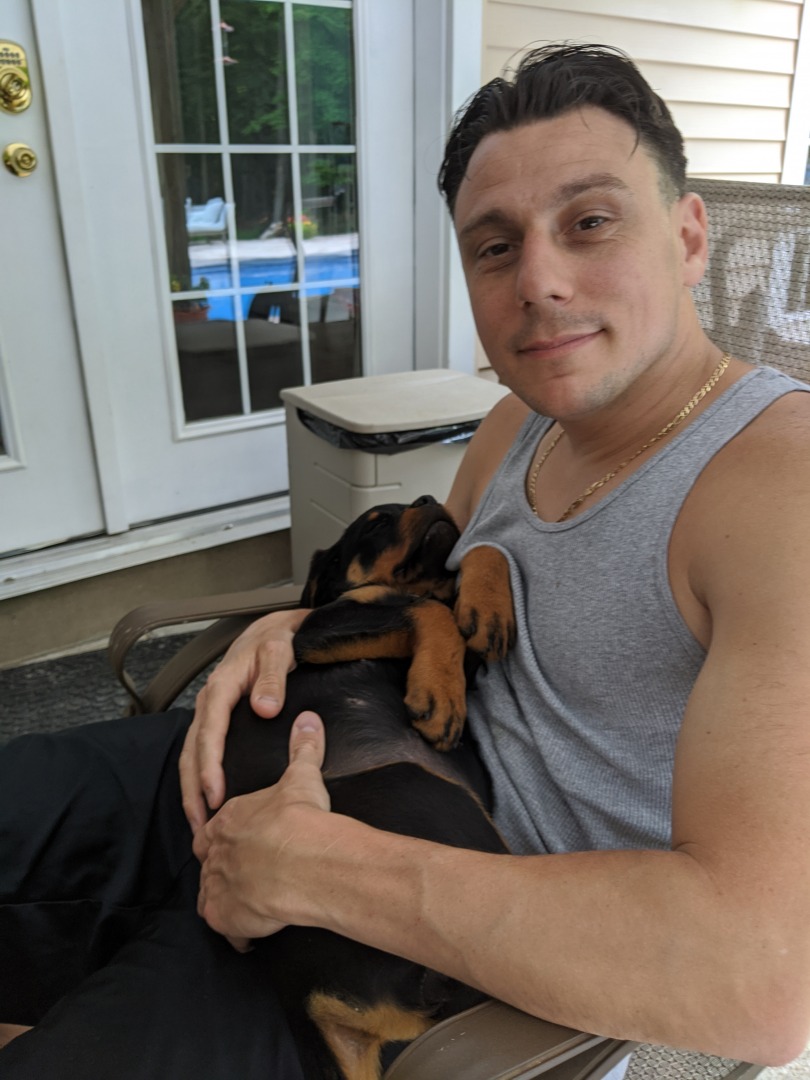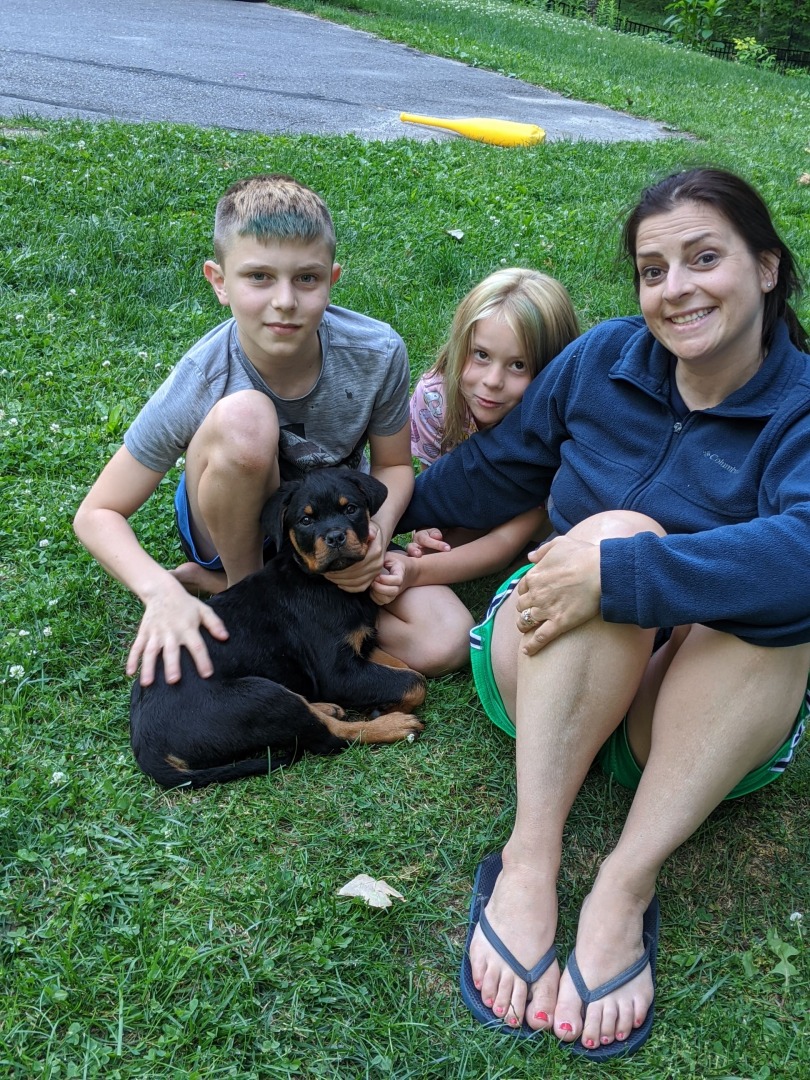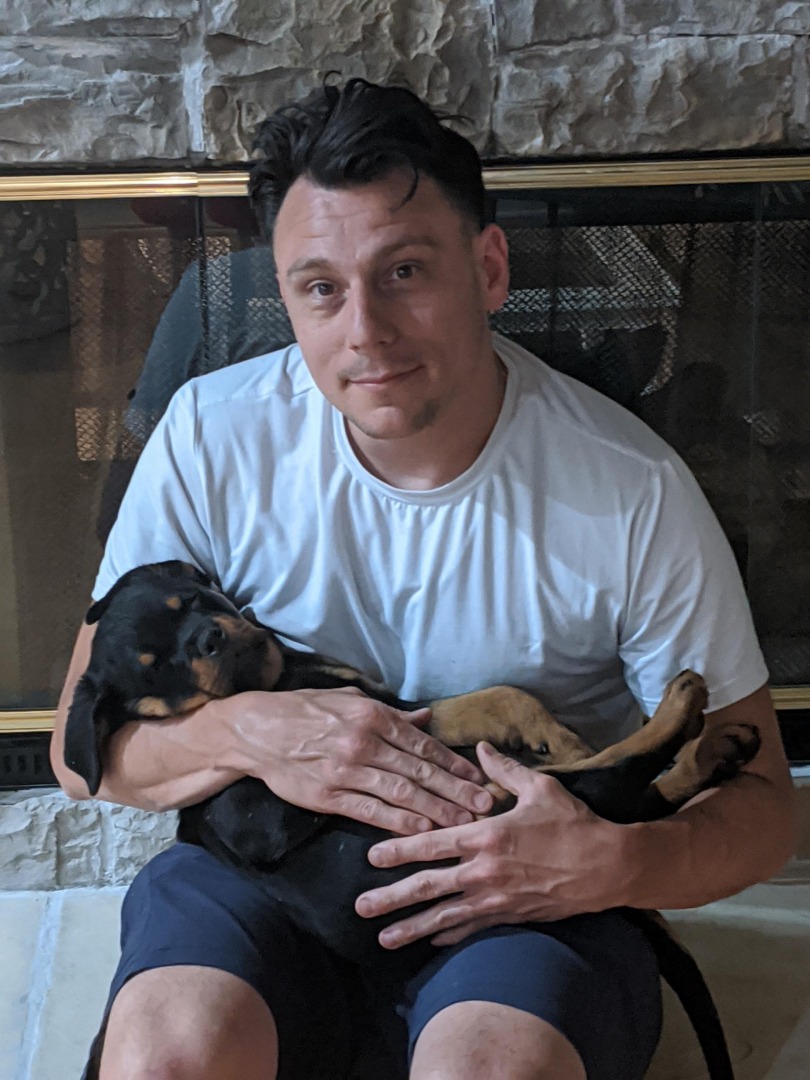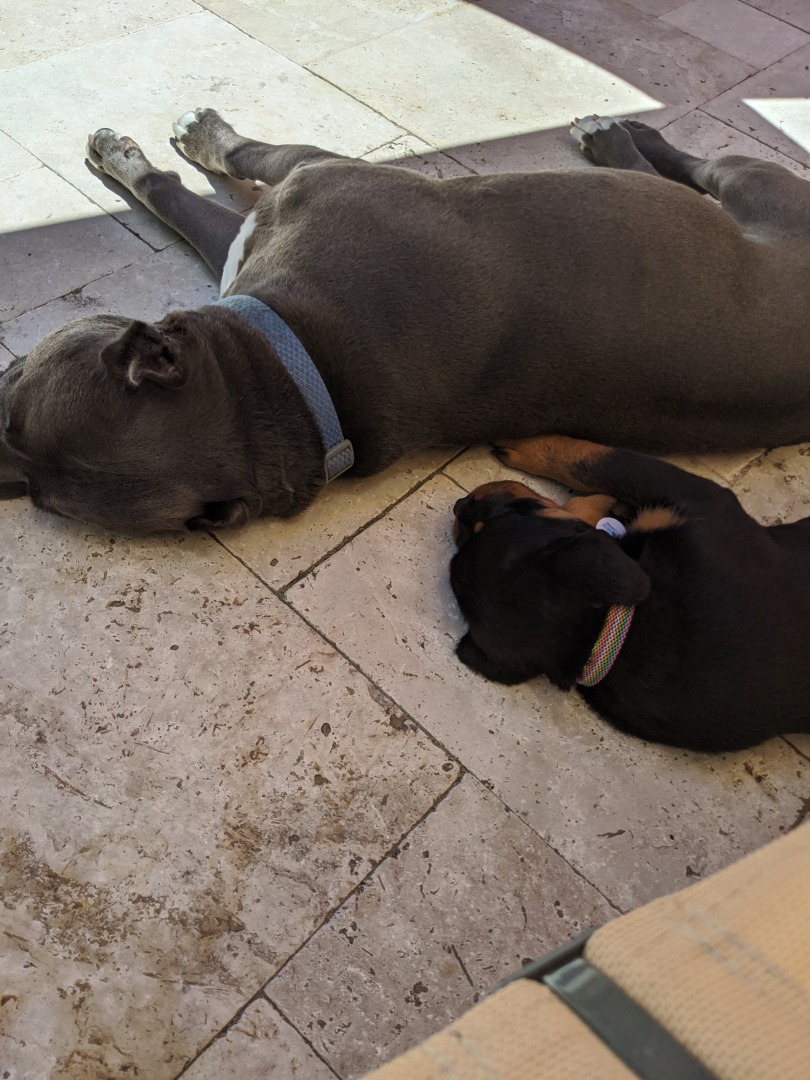 Hi Alice,
Thanks for putting the pics up, the kids were super excited lol. Stool sample came back clear and now just waiting on the JLPP results. She cracks me up everyday! Stubborn but so loveable! We had to get her a hot pink collar cause pretty much everyone calls her a boy when they first meet her 
. She is a thick chick for sure, I still can't believe she is ours! Talk to you soon. Here's some pics in her new collar!
Phil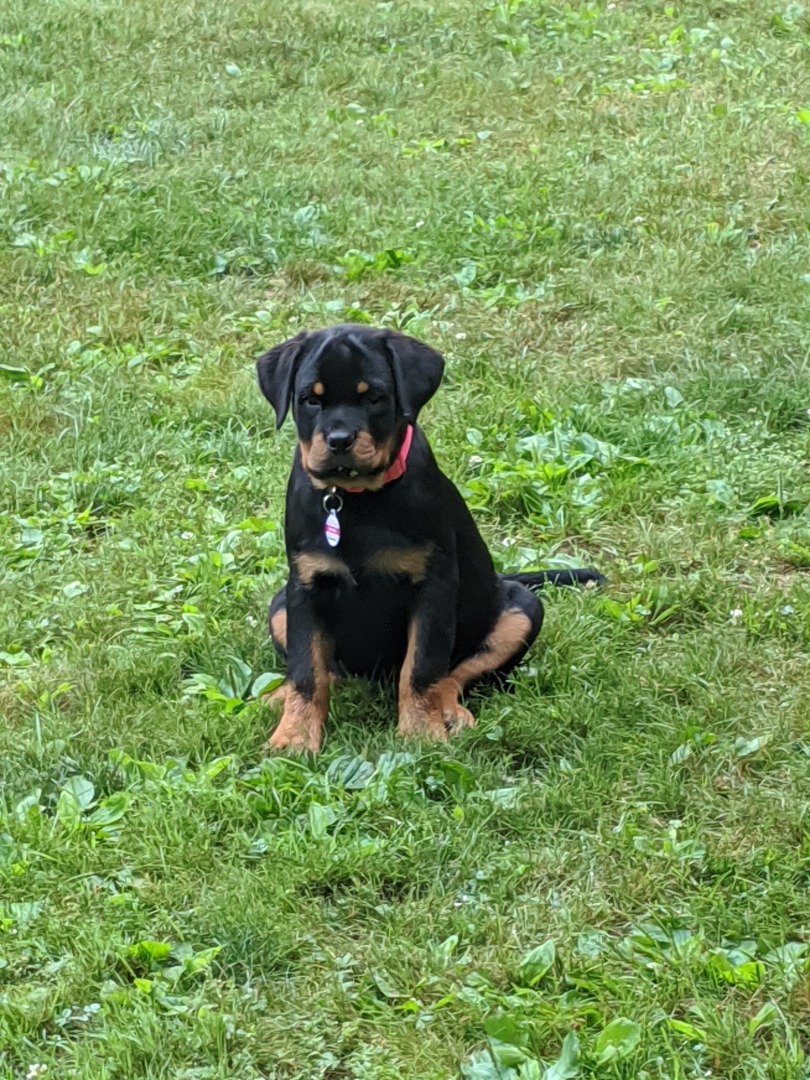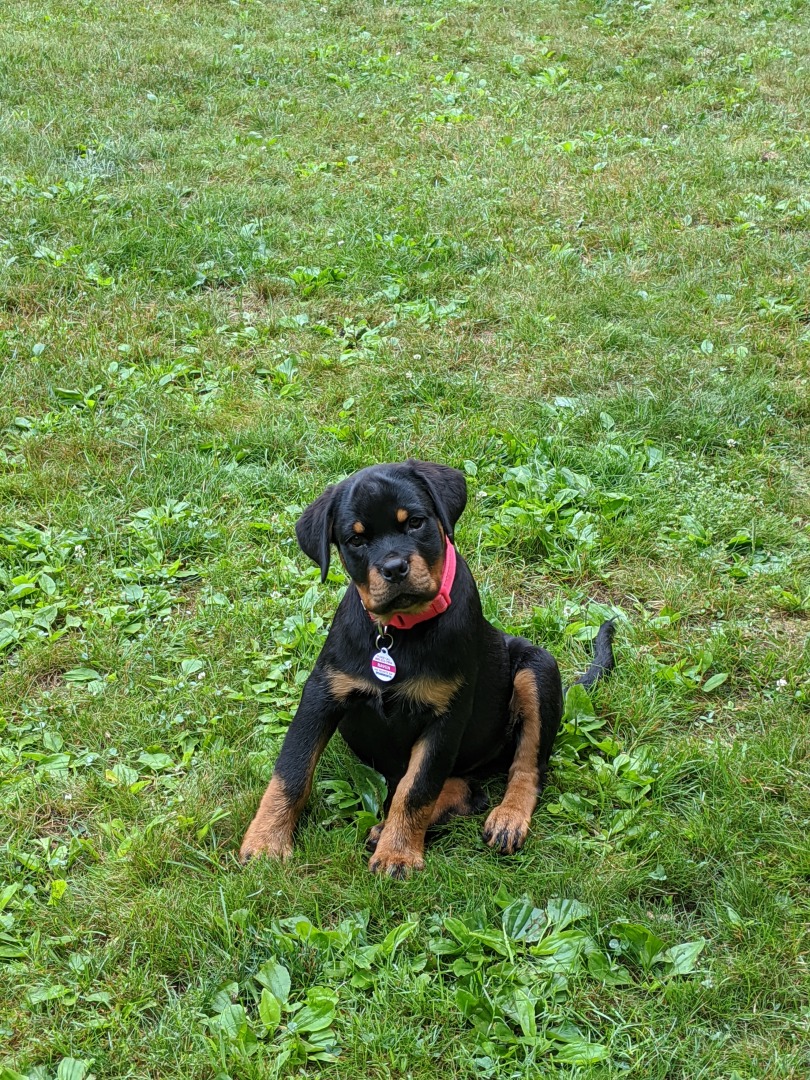 Hi Alice,
Hope you're having a great summer! I received the JLPP results and they were normal.   Just want to let you know we brought Raven to the vet today and everything looks great!  She received her DHLPP and Rabies booster.  She is a whopping 34lbs, up 15lbs from last month, and I was able to find a place which stocks a complete RAW food, its about $5 a pound but its well worth I think.  Sucks for training though when I have to handle mushy Veal and chicken hamburger lol.   I talked to my Vet and she said they were well experienced for OFA X-rays hips, elbows and the sort, and so when she is age appropriate I will definitely get them done with her.  She said they didn't do the eyes but she could recommend a great Vet that did.  She was also excited I was taking the initiative to do the necessary testing to insure she would be passing on great genetics if bred.
We have been trying to take her anywhere we go so that she has positive interactions with people/animals and so far so good..I had to go to Dick's Sporting goods store yesterday and I just brought her right in lol, everyone loved her as usual 😉  We ordered her an In Training harness like Maria's and we're going to try and continue to bring her into as many places as we can, with the hope that she has the potential to be a therapy dog.  Just wanted to give you a quick update, hope you and your family are well and talk to you soon.
Phil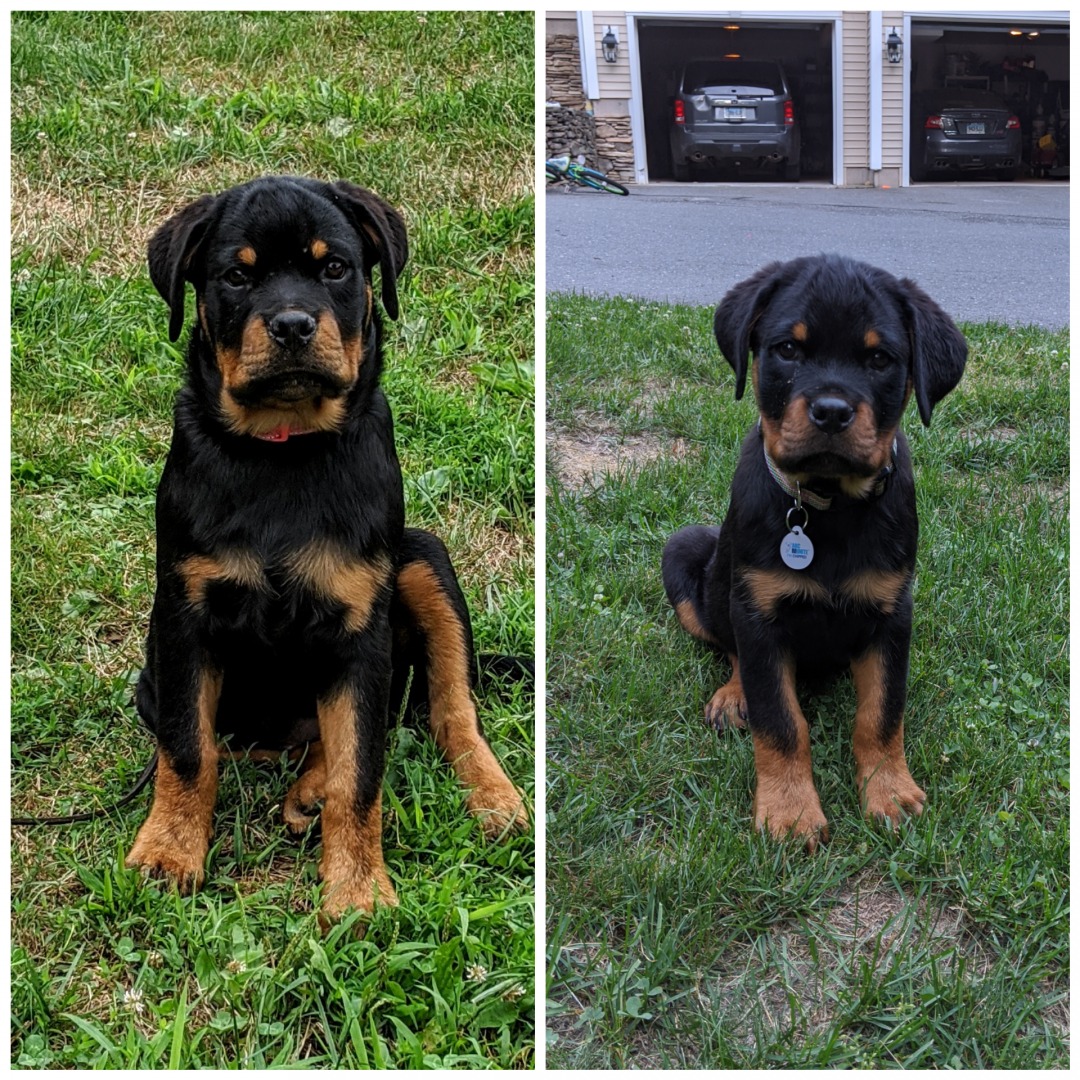 Hi Alice,
Hope all is well with you and your family! We have been doing great!  I figured since Raven turned 6 months old today I send some updated pics.  She is doing awesome, she is still a sweet loving puppy but now with a little more Guardian in her lol.  She's about 55lbs and full of spunk!  If I told you at 5 months old she learned to open the door to let herself in would you believe me?  I was shocked, awed, and amazed and now I'm thinking I either have to change the handle type or teach her to close the door on her way in ;).  Have a great day and talk to you soon,
Hi Alice,
So exciting getting Anja! Kelly showed me the video of Goliath unsuccessfully getting his bone and Maria showing him how it's done lol…Qira looks great too full of pups!!! I will get some better pics in the next few days, but I'll send you this pic now. It shows the size difference in a month pretty good. Don't feel like you have to use all the pics I send, you can chose the ones you like best!  I am just biased and that's why I send a ton
. Talk to you soon.
Phil
Hi Alice,
Just wanted to let you know everything went well at the Vet today! All her X-rays showed her elbows and shoulders to be structurally sound. The only thing they saw was some inflammation of her left leg and called it a very minor case of Pano.  She also said they have seen some tick borne illness which can cause the limping in dogs. So we're gonna put her on Antibiotics.for 14 days and Metacam for 10 days and see how she responds. In the mean time we are limiting her exercise (as much as we can for a 7month old puppy lol) and giving her tons of love!  Hope all is well and talk to you soon
Phil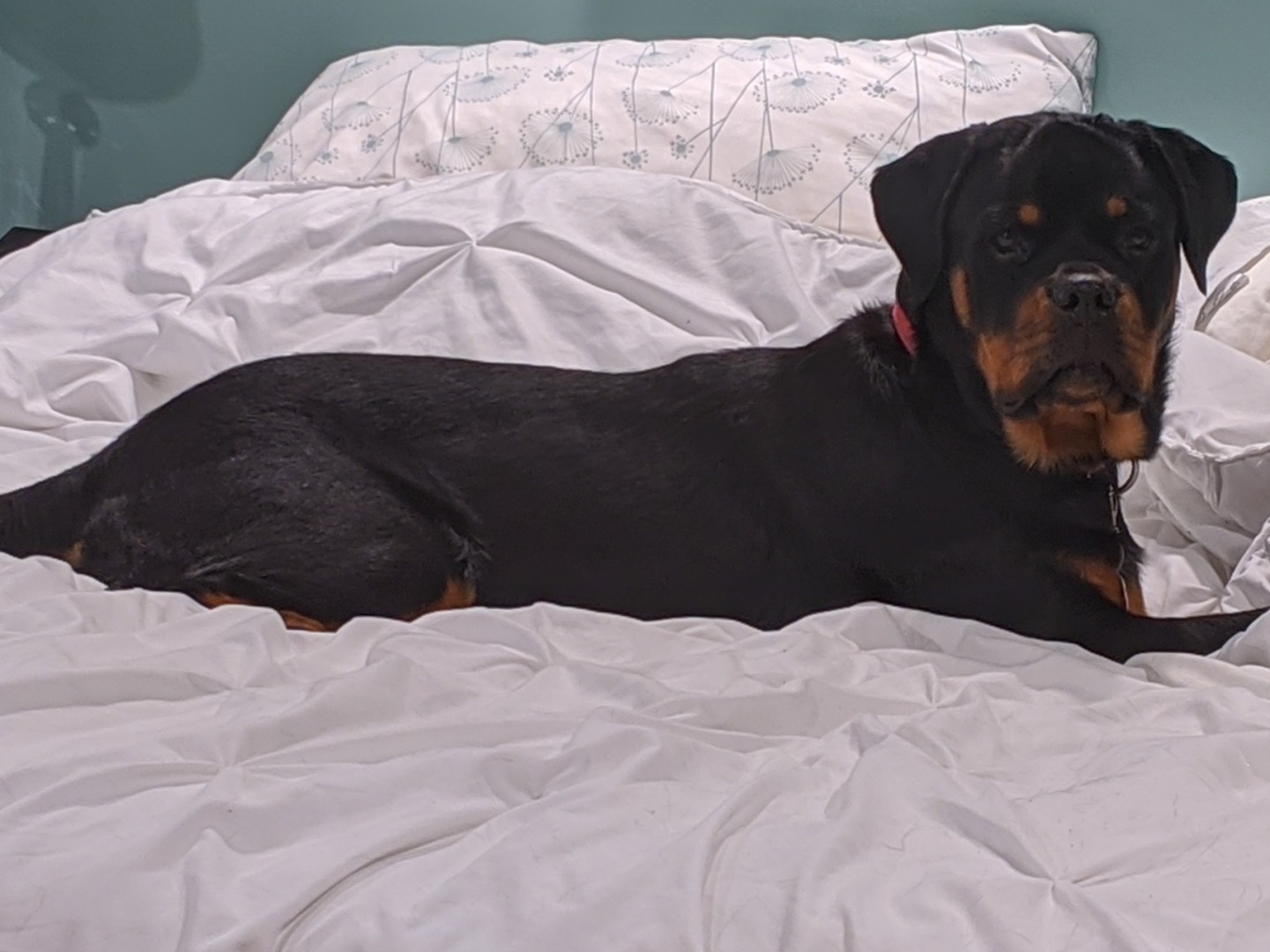 Hi Alice,
Just wanted to let you know we signed Raven up for "doggie boot camp" lol. It's a 6 week program, give or take every dog is different. It's not cheap but they guarantee it for life. 3 weeks into the program I go to learn their techniques and work with Raven to apply them at home. The guy who runs it has trained many high caliber dogs, like GSD, Cane Corso, Dobermans and Rottys to name a few, for Obedience and personal protection.
We drop her off tomorrow, I'm sad but I know its the best thing for her. I figure it's only 6 weeks and it's small time away from her compared to the benefits she will receive.  I will keep you updated on her progress. Wish me luck.
Phil
Hi Alice,
We dropped her off today, Chris was really impressed with her, said she had an AWESOME HEAD! 
 with beautiful dark eyes. I guess in 1991 he had a male Rotty he had shown that ended up #7 for the year. We're suppose to have correspondence on Tuesday and an update. Hope all is well, this is a pic we took this morning.
Phil
Hi Alice,
They posted a little training session from Week 1 if you want to check it out. The trainer said she is doing great and is a pleasure to work with, let me know what you think.
Hi Alice,
Hope you and the family had a wonderful Thanksgiving, here is a week 2 video, she looks good and super smart! I think she is even anticipating the commands lol.  Talk to you soon
Phil
Hi Alice,
Hope all is well, we are doing great.  Raven's training is progressing awesome, and she is finally starting to fill out to match that cranium! 
. Merry Christmas to you and your family and talk to you soon.
Phil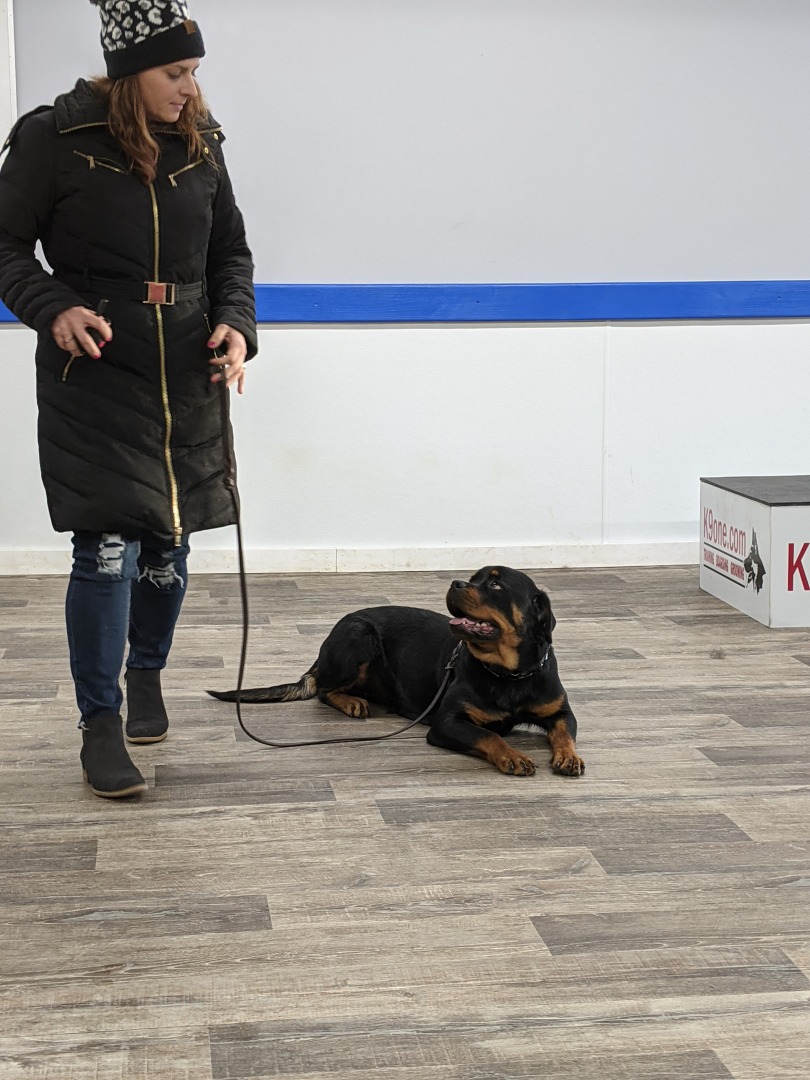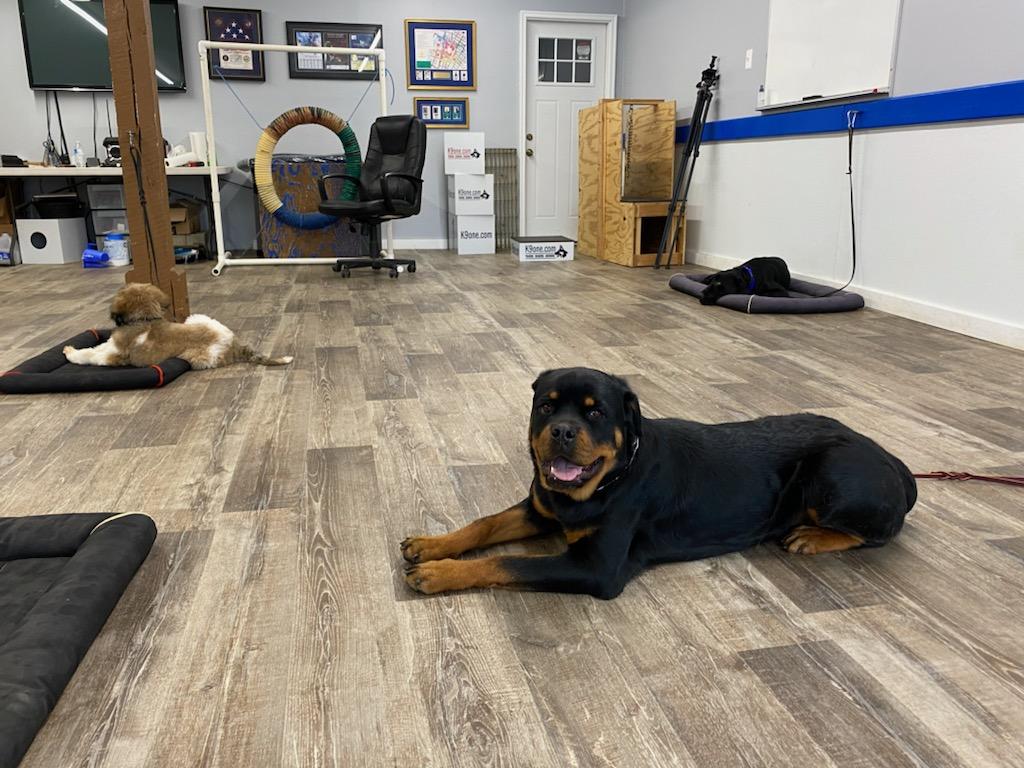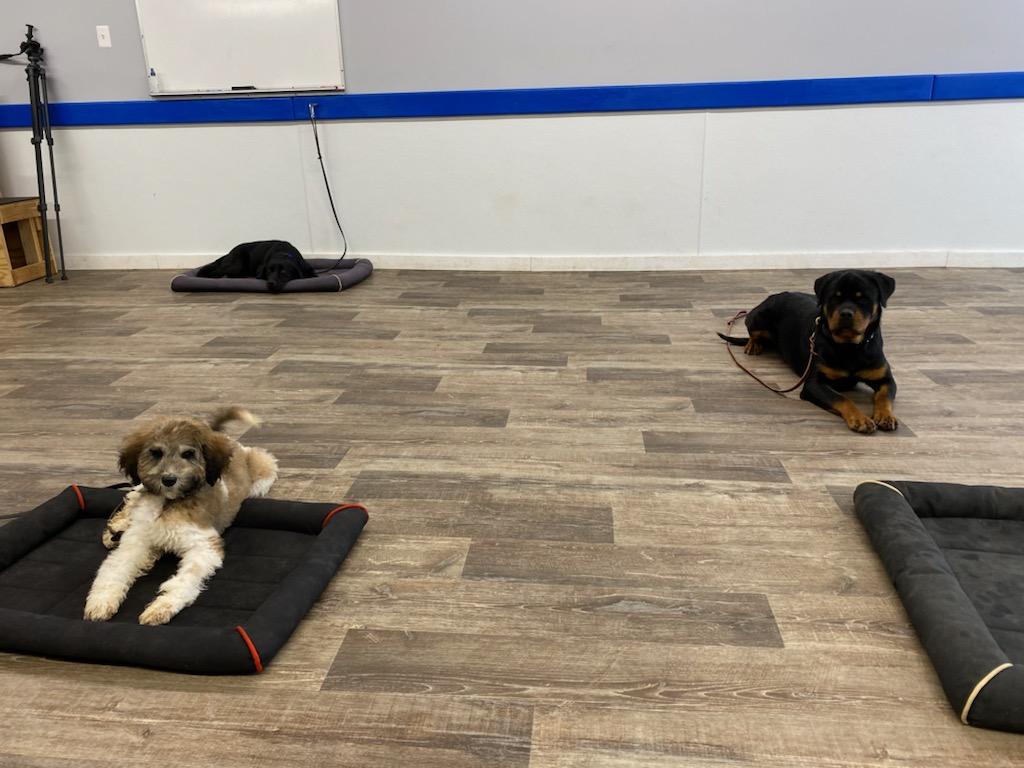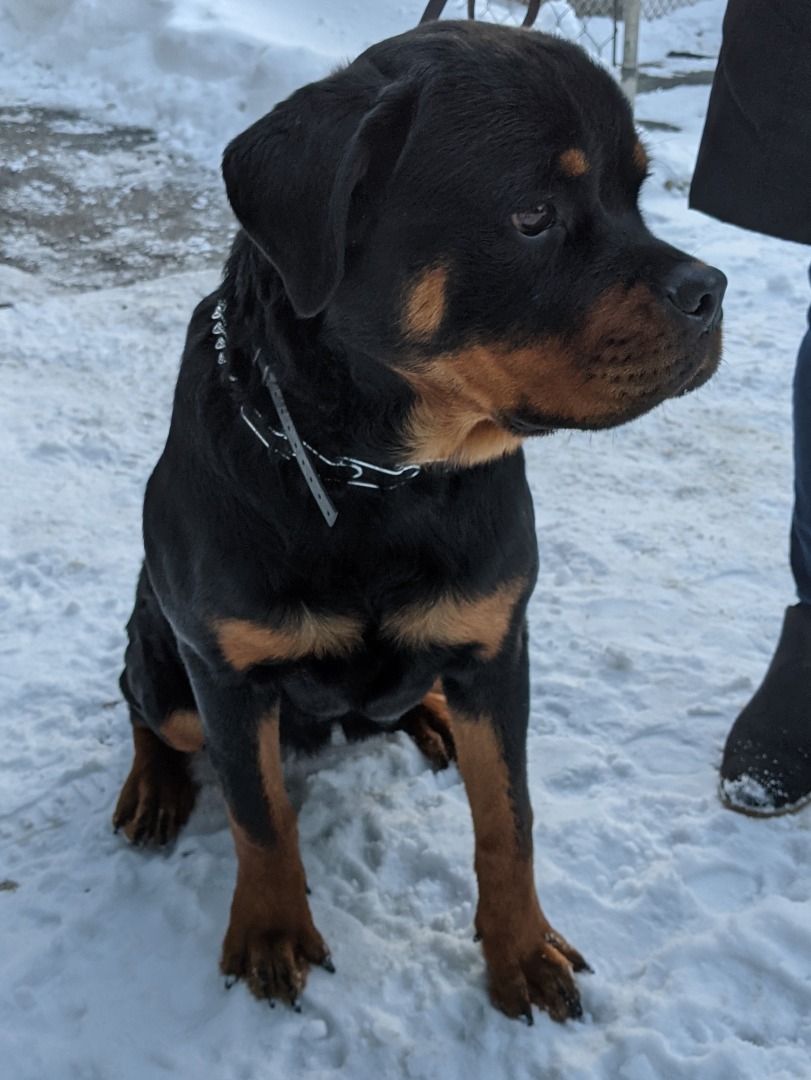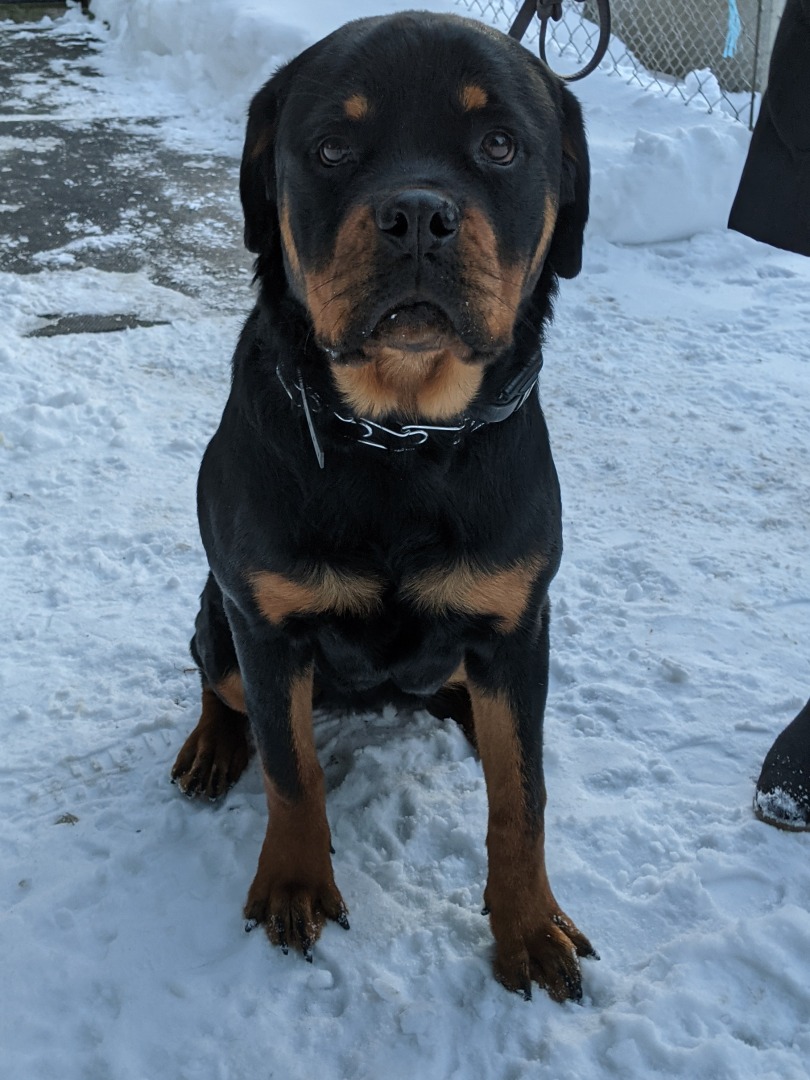 Hi Alice,
Hope you are having an awesome New Year! We are doing fantastic, especially Raven.  She is truly a great dog, stubborn as the day is long but she is my daemon! Here is videos of her and I working, the weather has been bitterly cold here in the Northeast and we're getting a Nor'easter tonight. So our reps have been short but we have been working 2X a day and shorter periods in bad weather. Let me know what you think and talk to you soon.
Phil
Hi Alice,
I noticed that a handful of pups have been reserved, I didn't get an email yet so was wondering if they went ahead of me….we still aren't ready but just wondering, didn't want to hold you up if you did and have you think I wasn't being punctual with my response. 
Raven has been wonderful, now almost 16 months she is really coming into her own. We just started the AKC Good Canine Citizen course and the first training session was a success.  I can tell she is definitely starting to "grow a brain" as Miguel would say 
.  Thanks so much and talk to you soon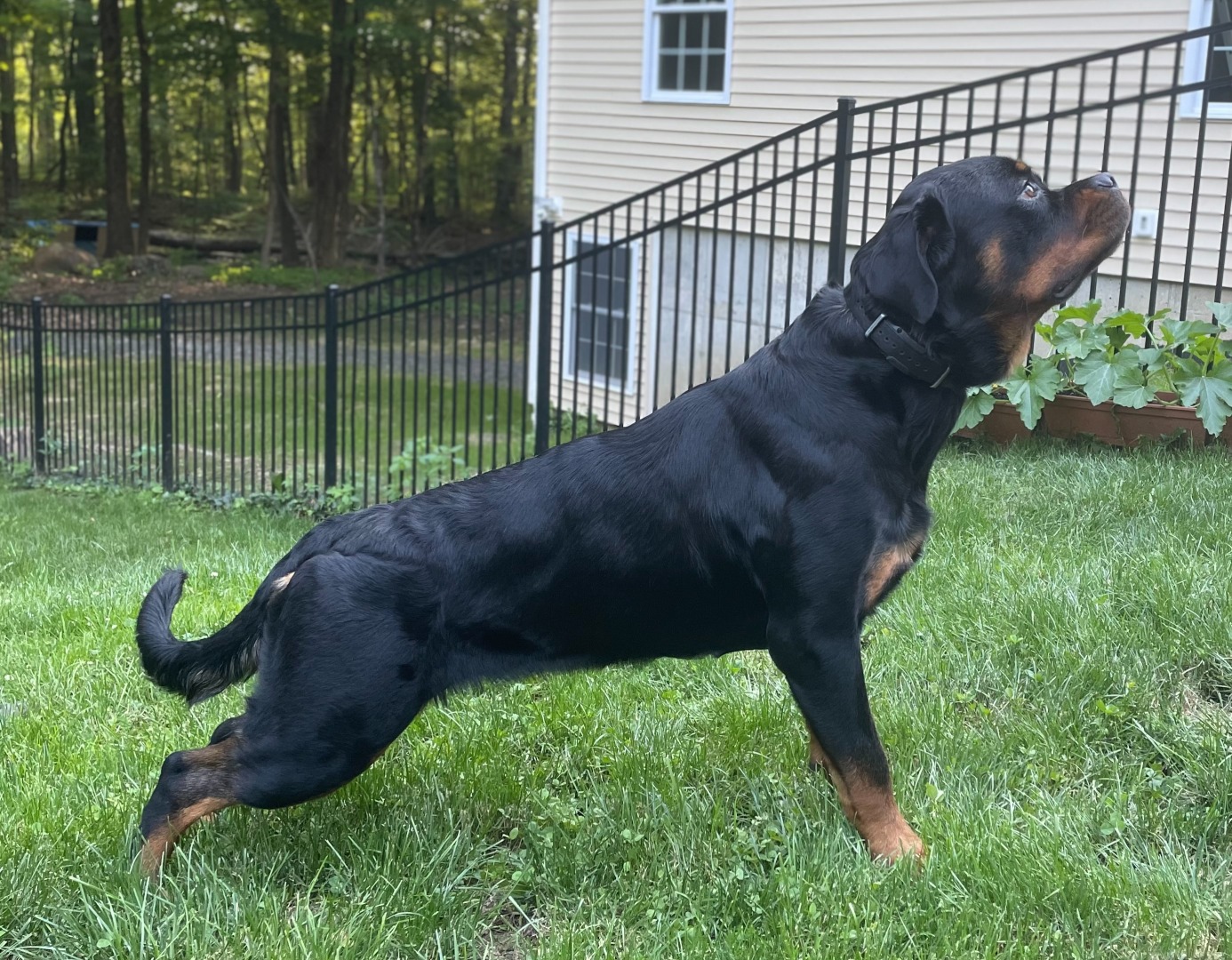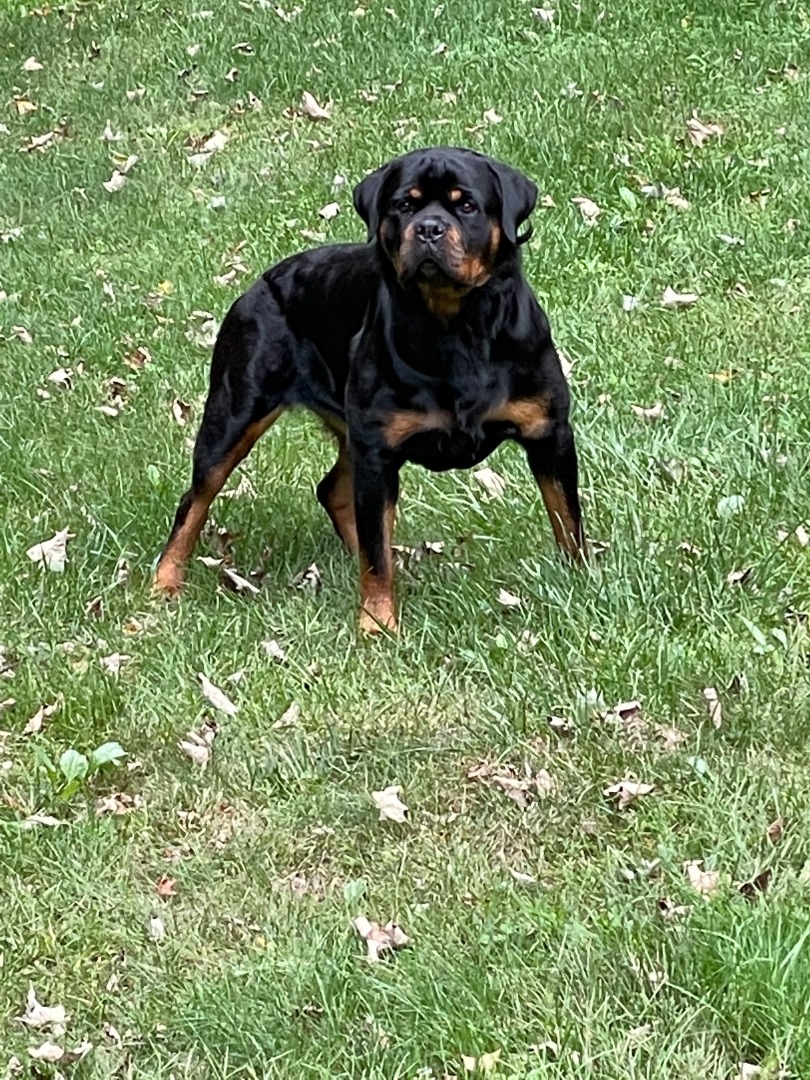 Hi Alice,
We are so happy to hear Miguel is doing well!!! Just wanted to send some pics of Rae and hope you get a good laugh! Talk to you soon
---
"D-cep" Guardian Decepticon Von Gottschalk
Hi Alice,
Thought I'd give you a quick update on D-Cep. He did great on the ride home. He adjusted well to us and the crate and ate and drank like a champ. We ended up using a potty pad the second night to help reduce any accidents. He quickly used it and we didn't have any accidents inside the room. The rest of the trip went great. We finished the meds you gave us on Friday and gave him the Flea and heart worm medicine today. 
D-Cep is getting along great with Cherry. Cherry is struggling to share her toys as well as the puppy toys we got for D-Cep. She basically thinks everything is hers. It's been awesome watching them play and bond though. 
Potty training is progressing. I can't believe how much he pees. 
 Like most boys, he just likes to pee wherever he wants. I'm getting better at reading his signals of when he is going to pee and getting him outside before he goes in the house. So far today, no messes in the house.
Took him to the Vet today. She said he looks great but is kind of a Wuss. Apparently he cried when they took his temperature, which I can't really blame him. He weighs 26 pounds which is about 11 pounds more than Cherry weighed at this age. Looks like he is going to be a big boy. We will get the results of the stool sample we brought tomorrow. I'll let you know if it comes back with anything interesting. 
I'm attaching a few pics of them. 
It looks like you guys had a great trip back. The river rock video you posted was awesome. I pray for your continued health and happiness and look forward to hearing from you soon. 
Mike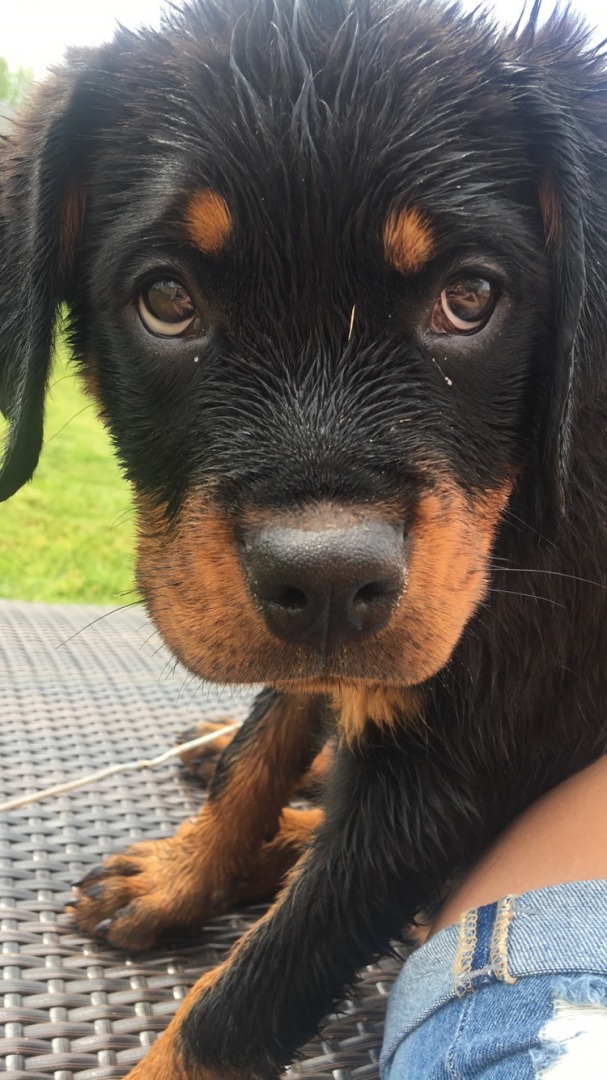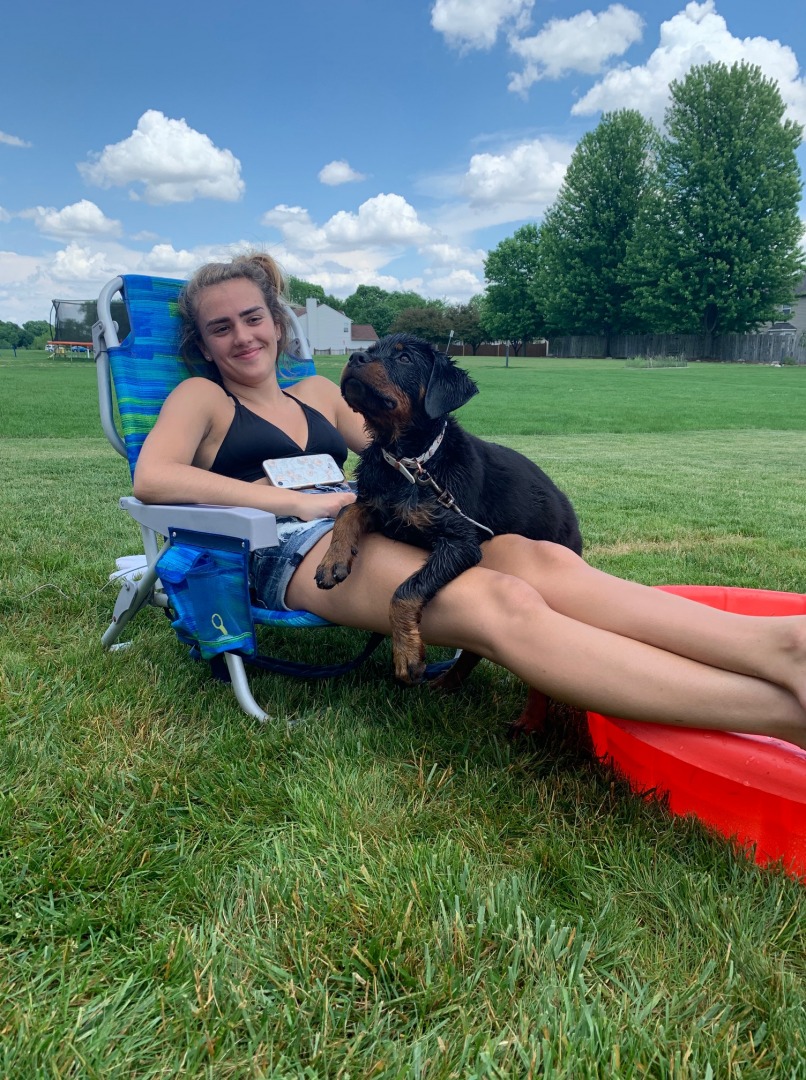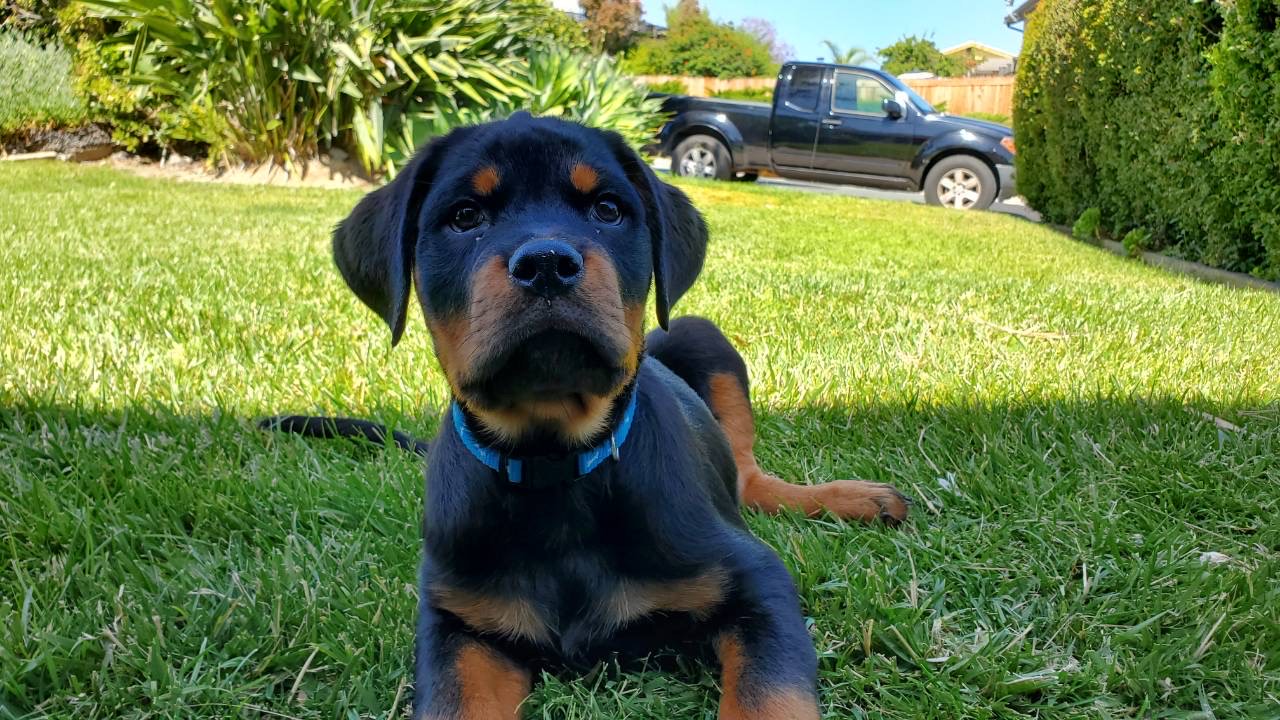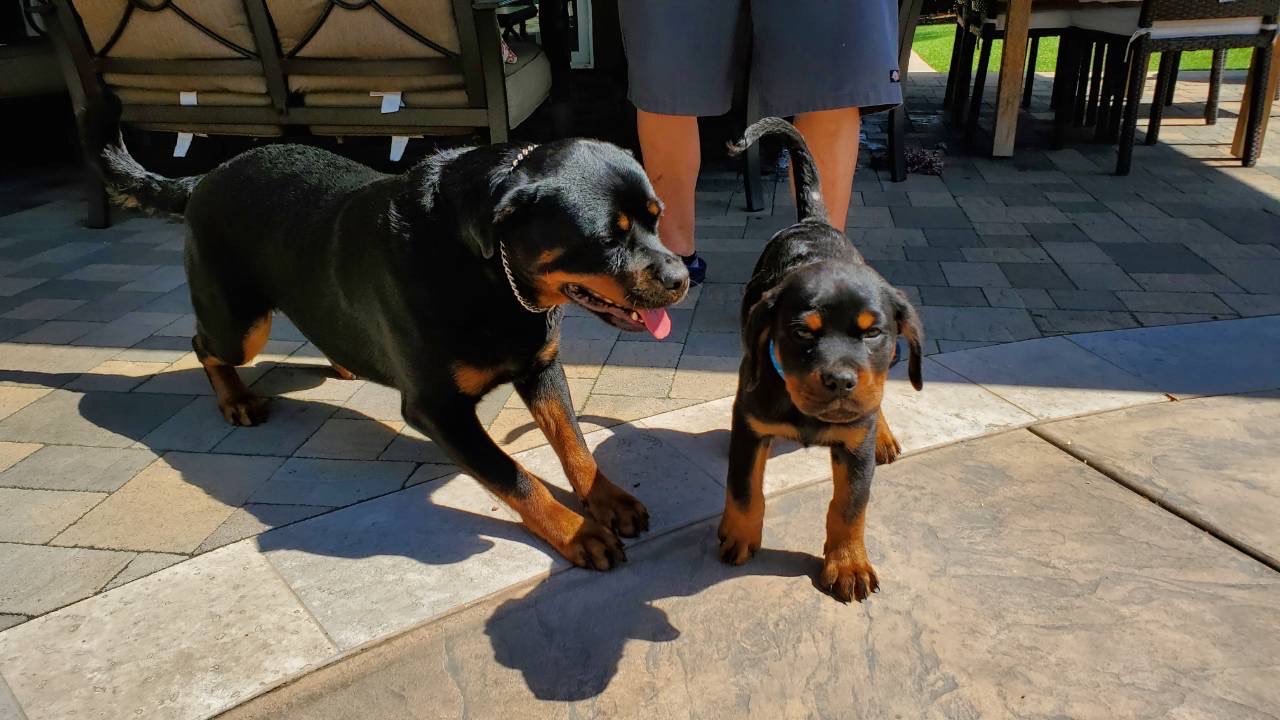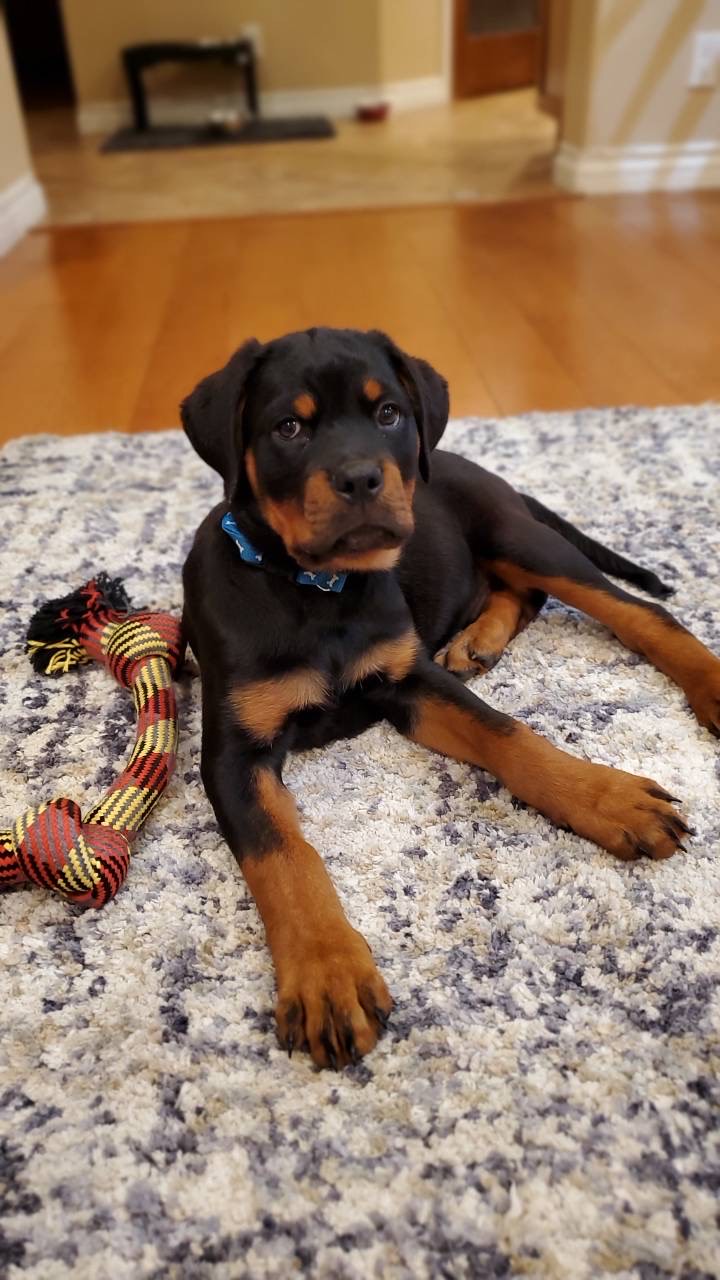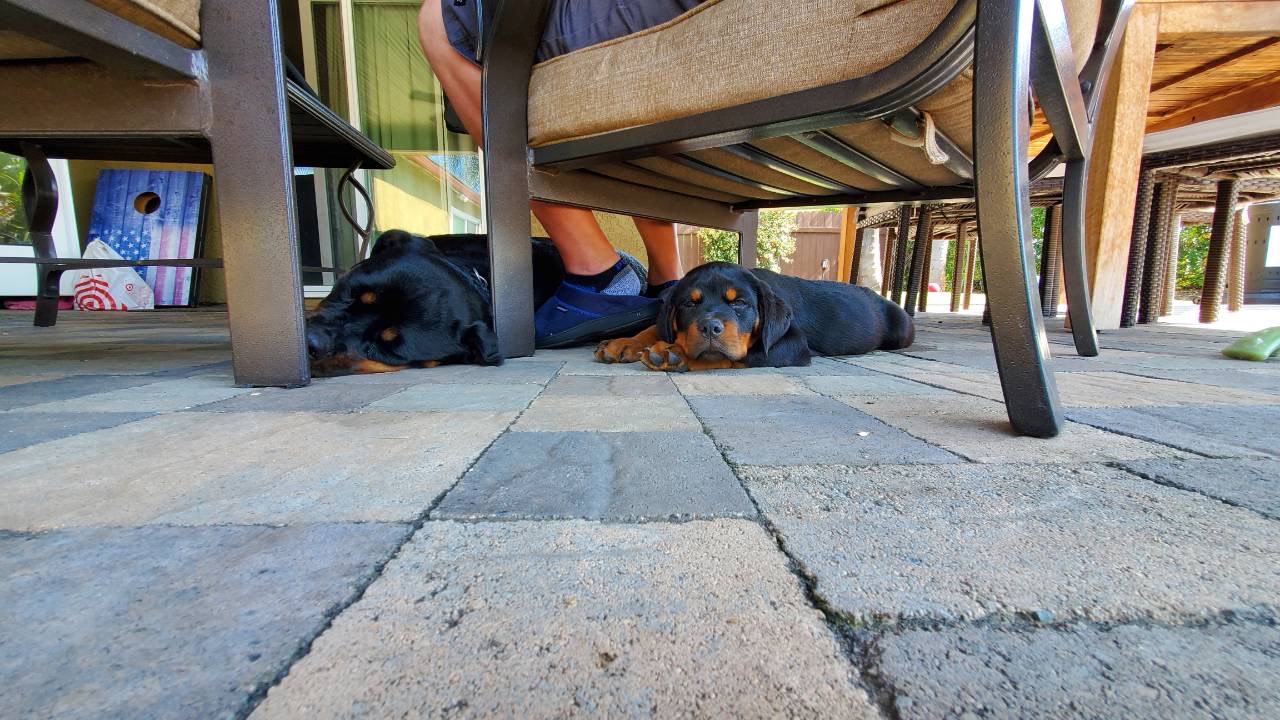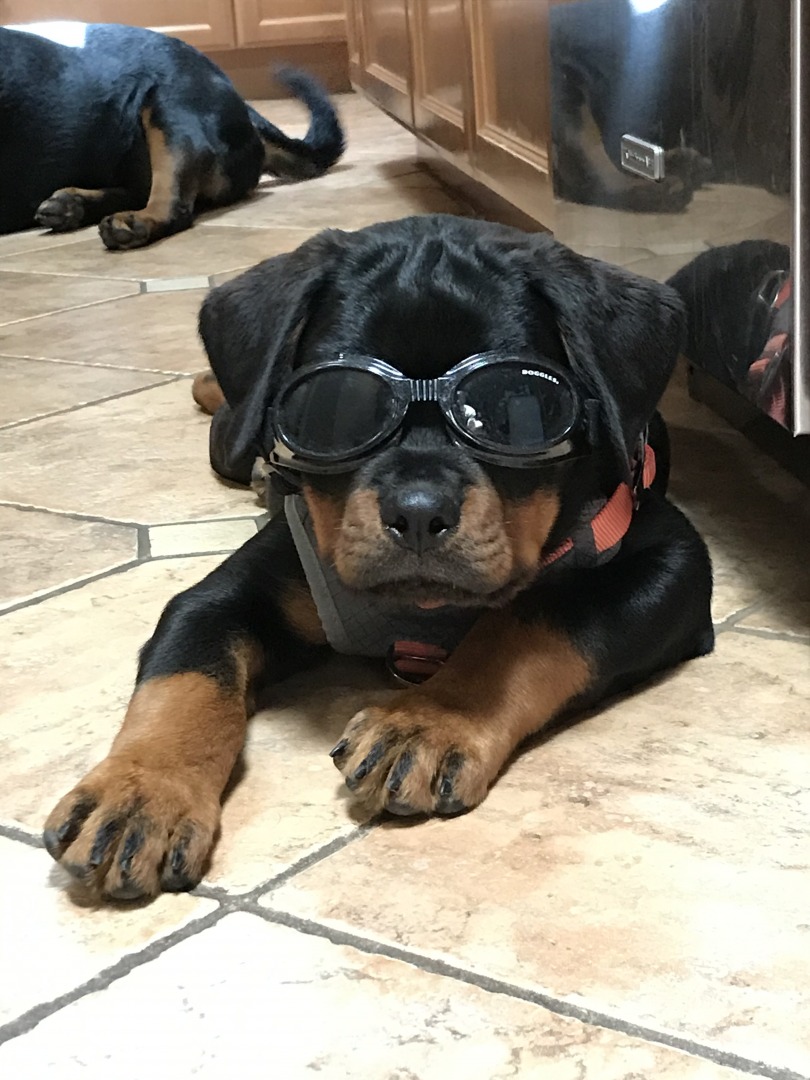 Happy 4th of July!!!!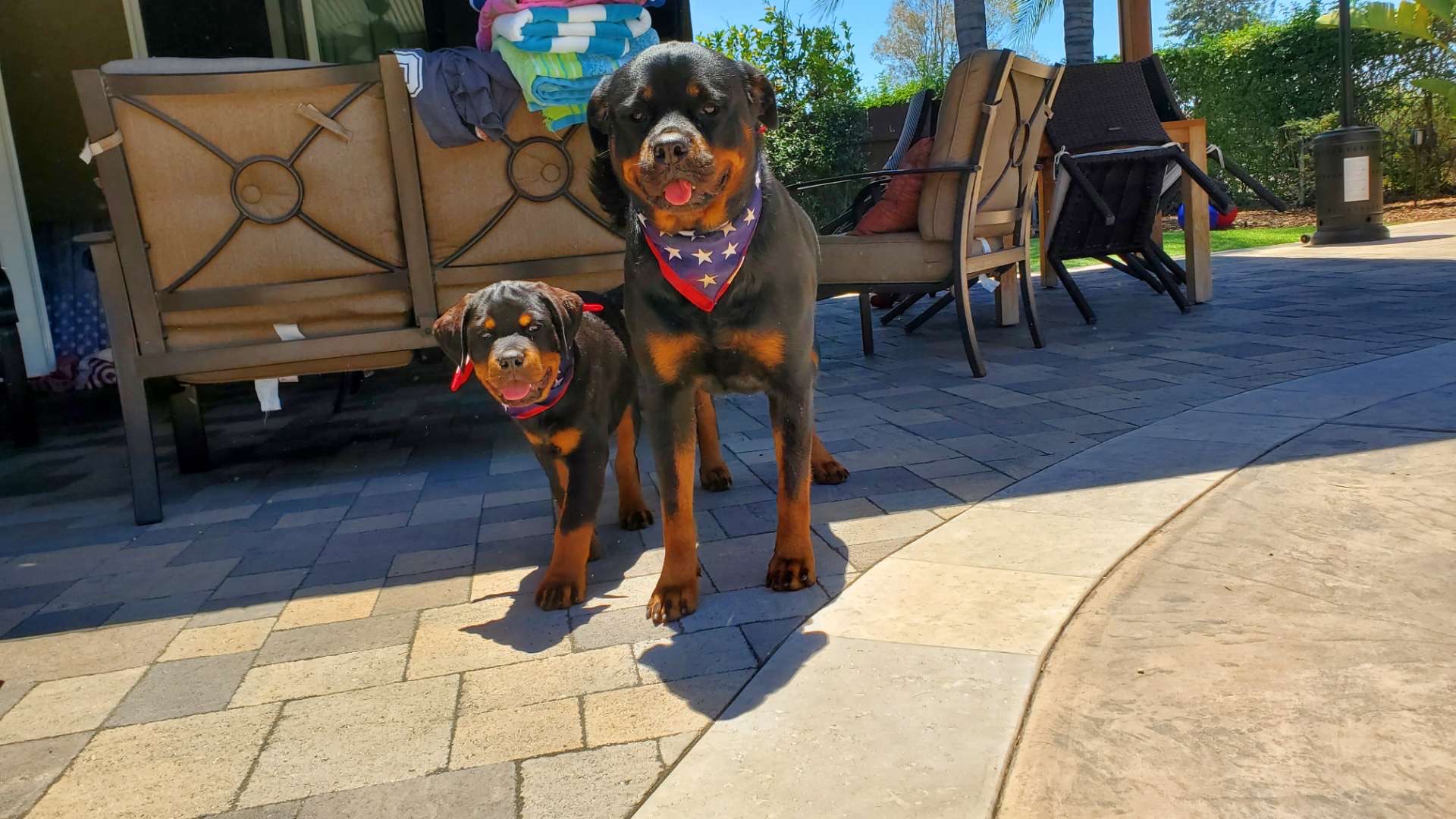 Happy Halloween Alice,
I hope you and your are doing well. I was just on your page and saw the new dogs you recently got. They all look great and I can't wait to see what they produce. 
D-Cep and Cherry are doing great. D-Cep finished basic obedience a month or so ago and did very well. I'm biased, but I think he did the best. He is very calm and just goes with the flow. He is already a very big boy. I can't believe he is only 7 months old. The Vet loves him and normally keeps him inside a little longer to get some extra kisses from him. They are always smiling and giggling when they bring him out to us and tell me how great he is.  
Cherry is amazing. Having D-Cep around has really helped with her confidence. I take them on walks twice a day now and they are pretty popular around here. 
I haven't sent any pics lately so here are a few so you can see how they're doing. 
Mike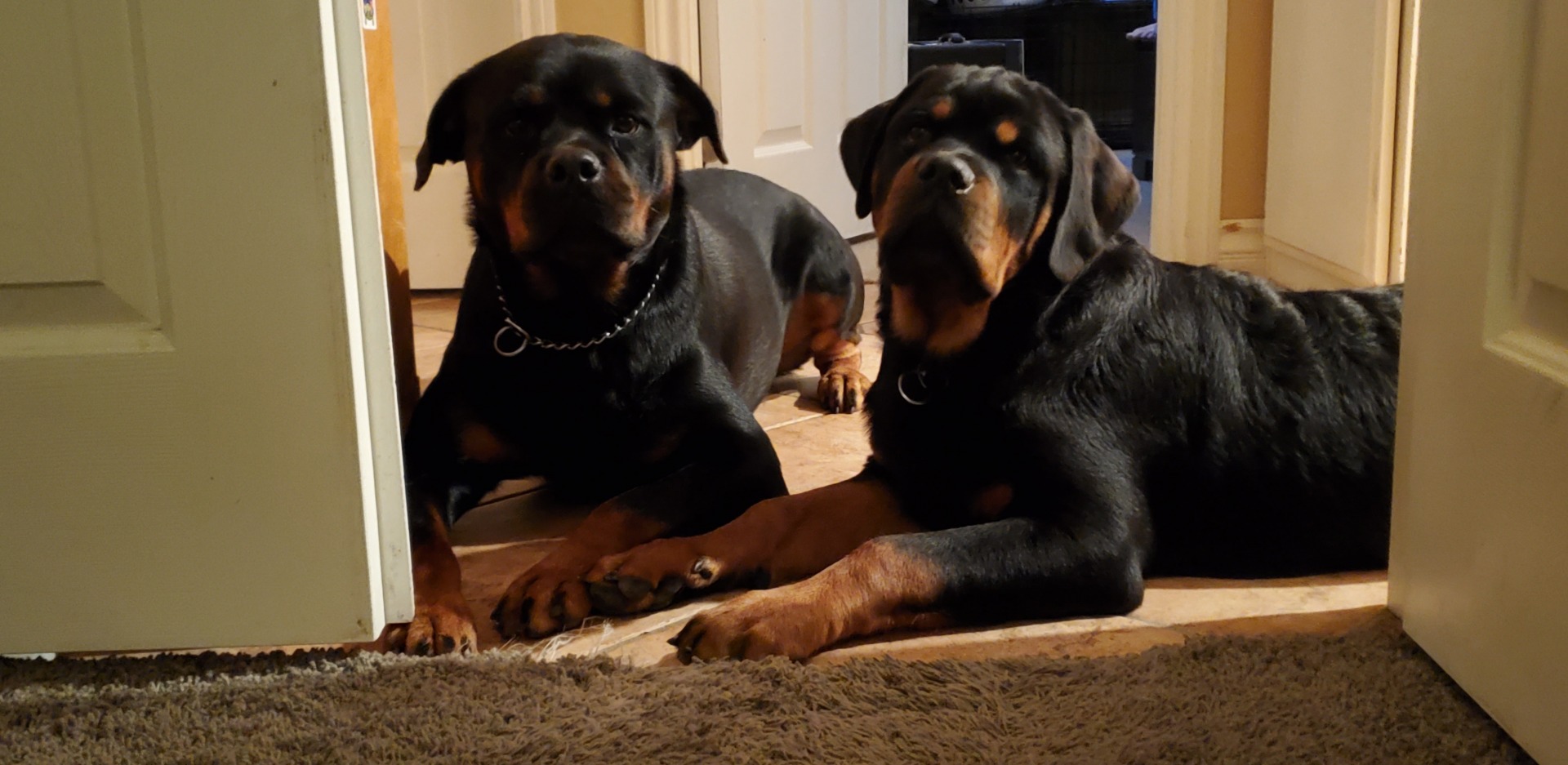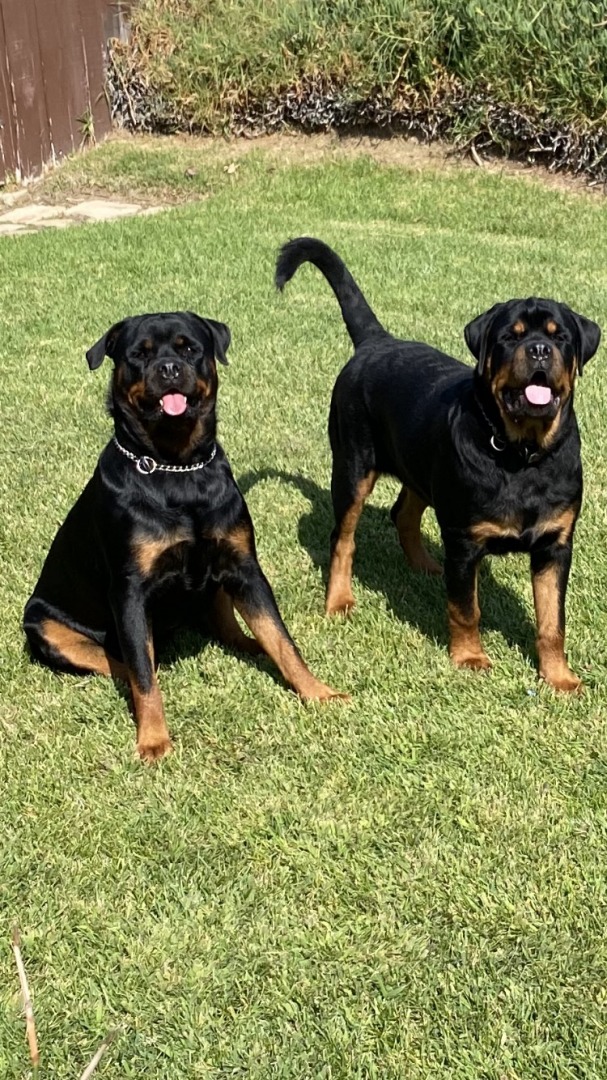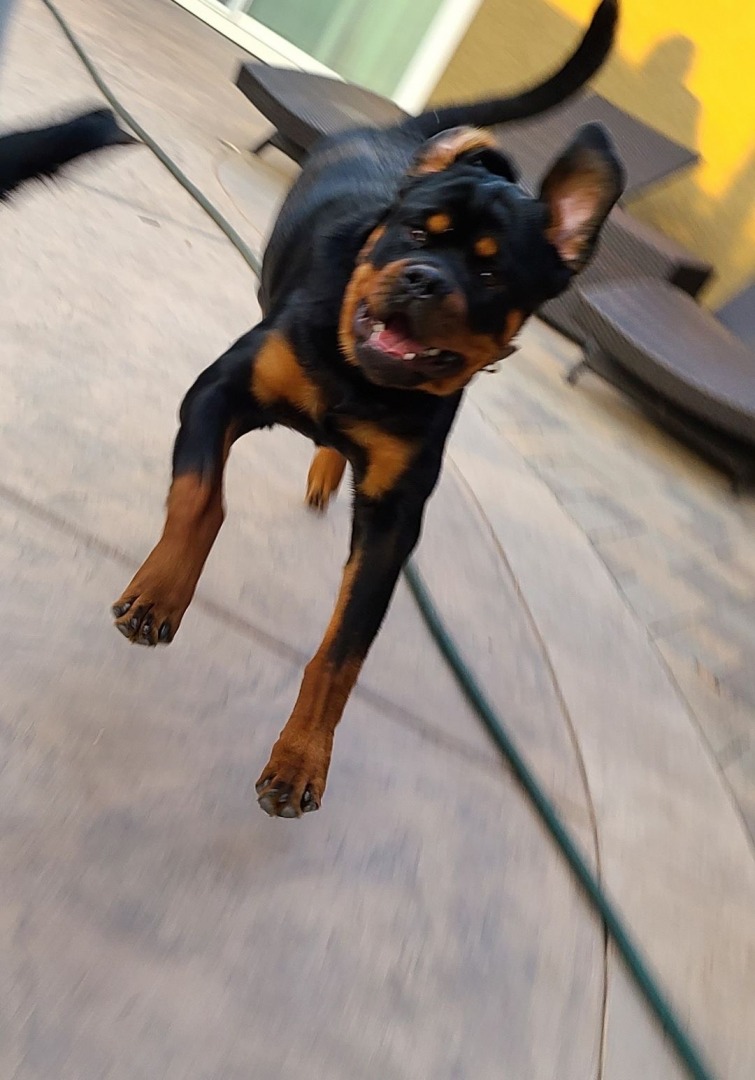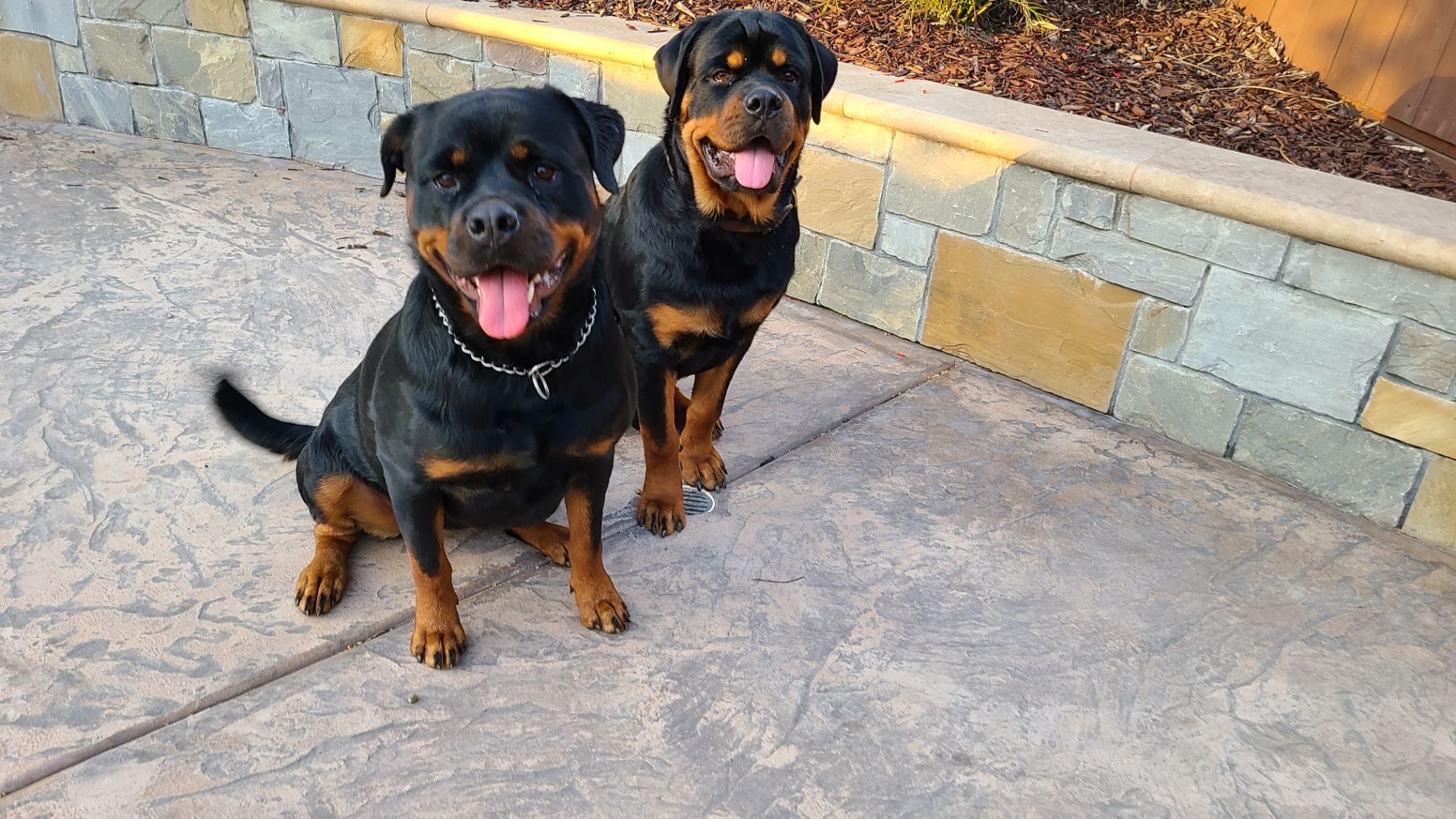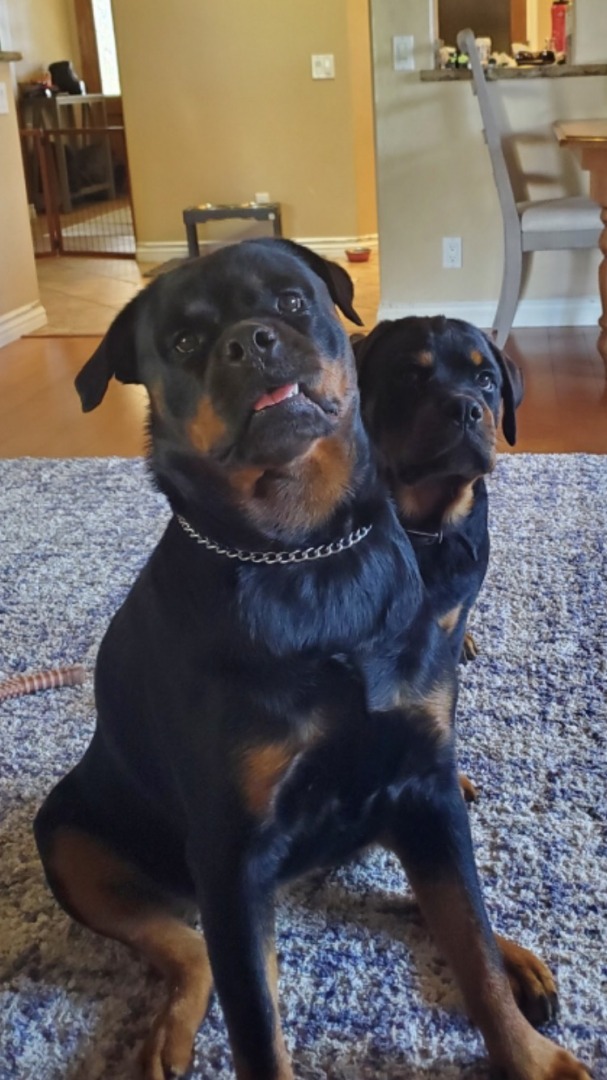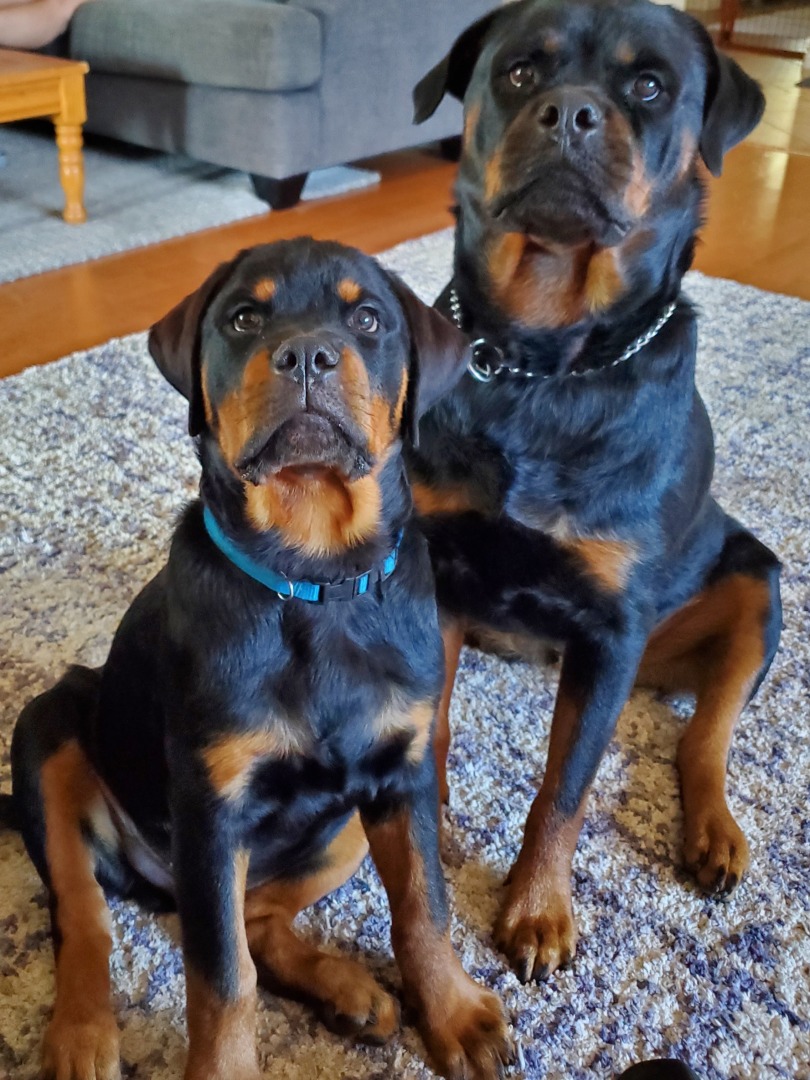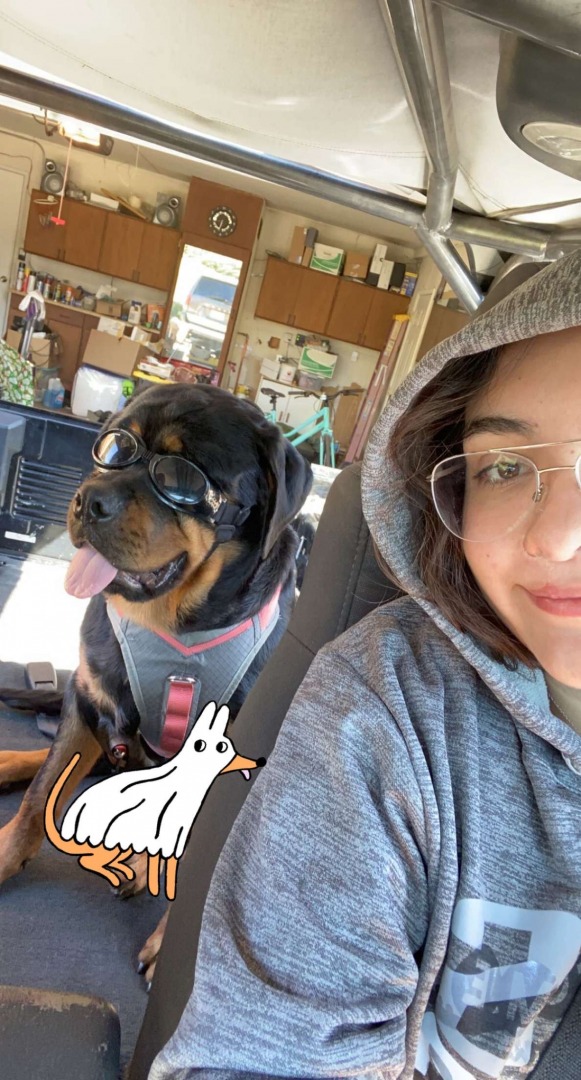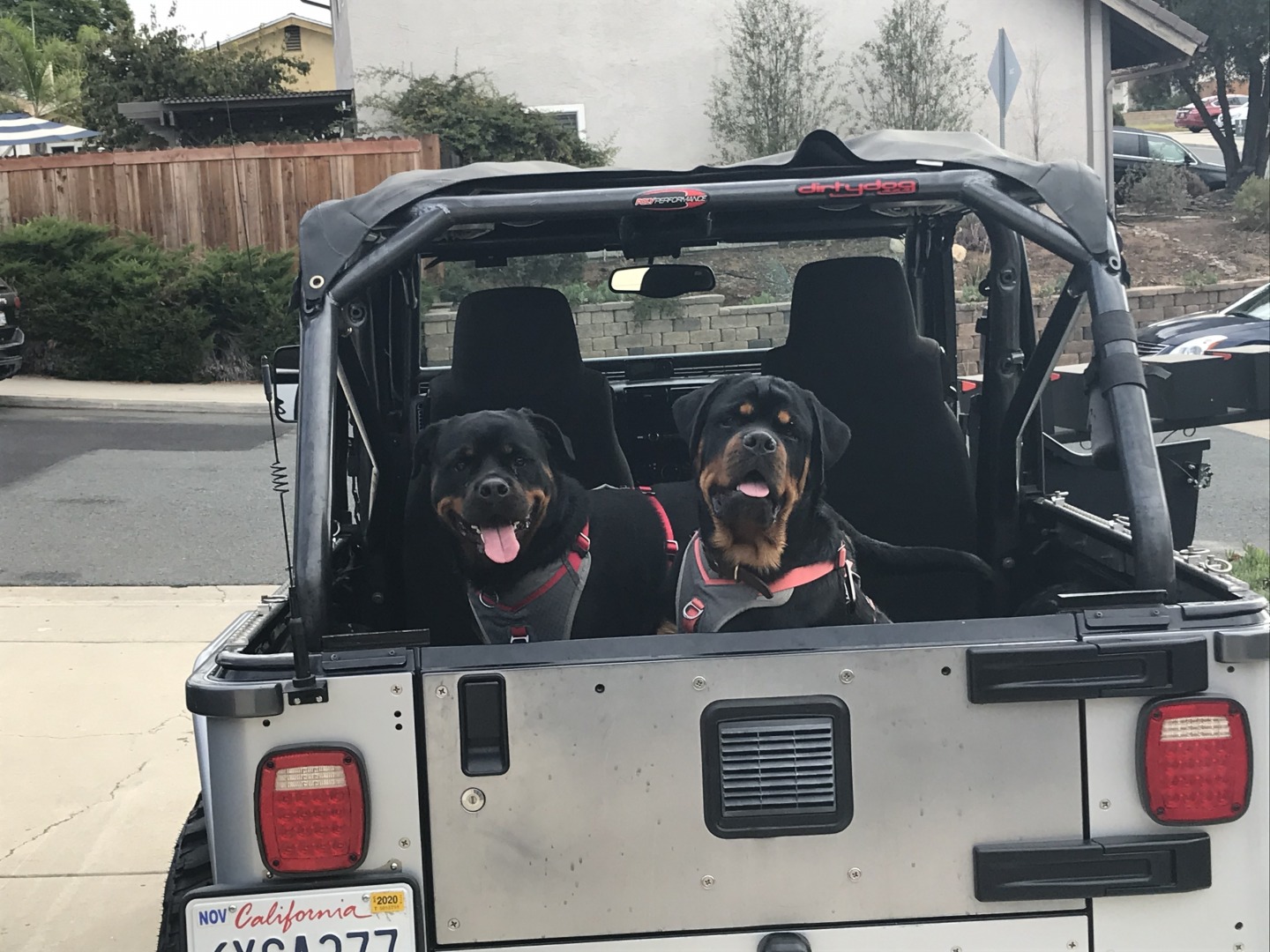 Hi Alice,
Well thank the Lord we made it through 2020 fairly unscathed. We are all looking forward to what opportunities and challenges 2021 brings our way. Both Cherry and D-Cep (9 months) are doing great. Took a nice hike this morning and snapped these pictures on the trail. 
I hope you guys are doing great and can't wait to see what amazing puppies you produce this year. 
Also, I always enjoyed the pupdates and miss them a lot. It's almost worth the deposit to still be on the list and get those emails. 
Cheers to you and your family,
---
"Ophelia" Guardian Dior Von Gottschalk
What a great dog. She is a LOVER. So playful and curious. We are enjoying her. Check out the little video of her walking and carrying part of her leash.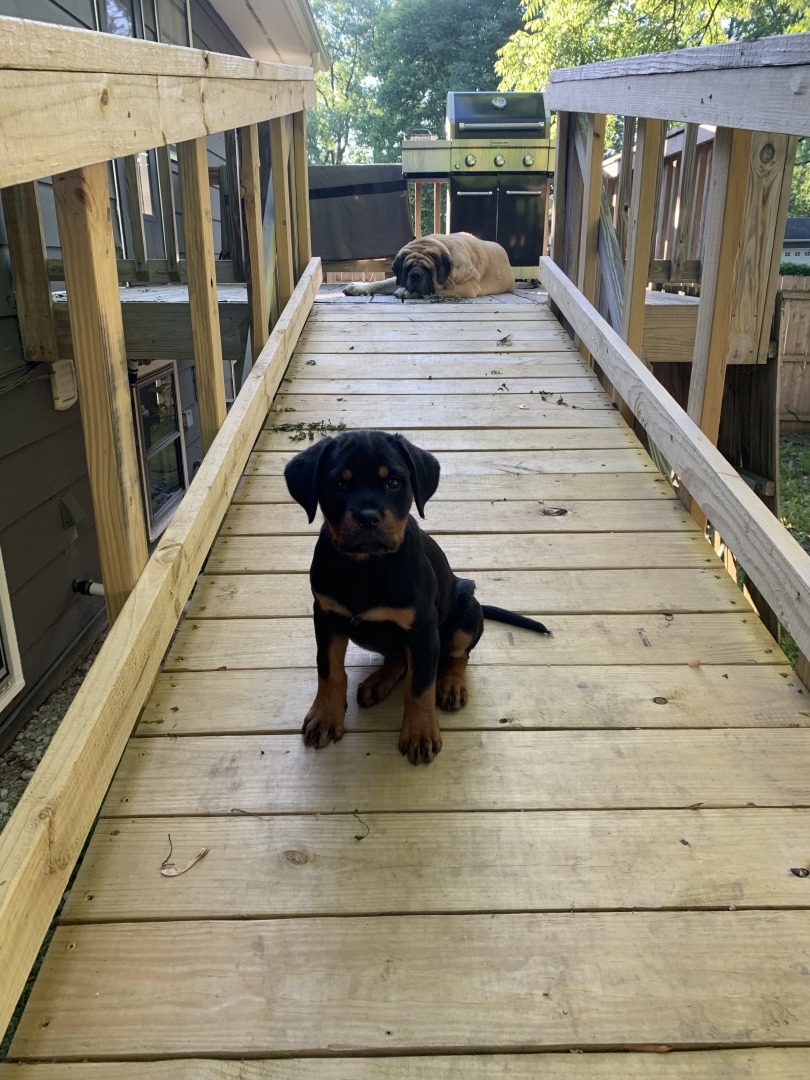 IMG_6416
Hello! I hope this finds your family well. Thought you would like to see 'Dior' who is now Ophelia. She's been a dream and you can tell the kids like her just a little bit! She is funny, loving, smart, and loves sticks and squirrels. We actually lost our mastiff in September and thankfully our little girl Ophelia was here to help us heal. We adore her!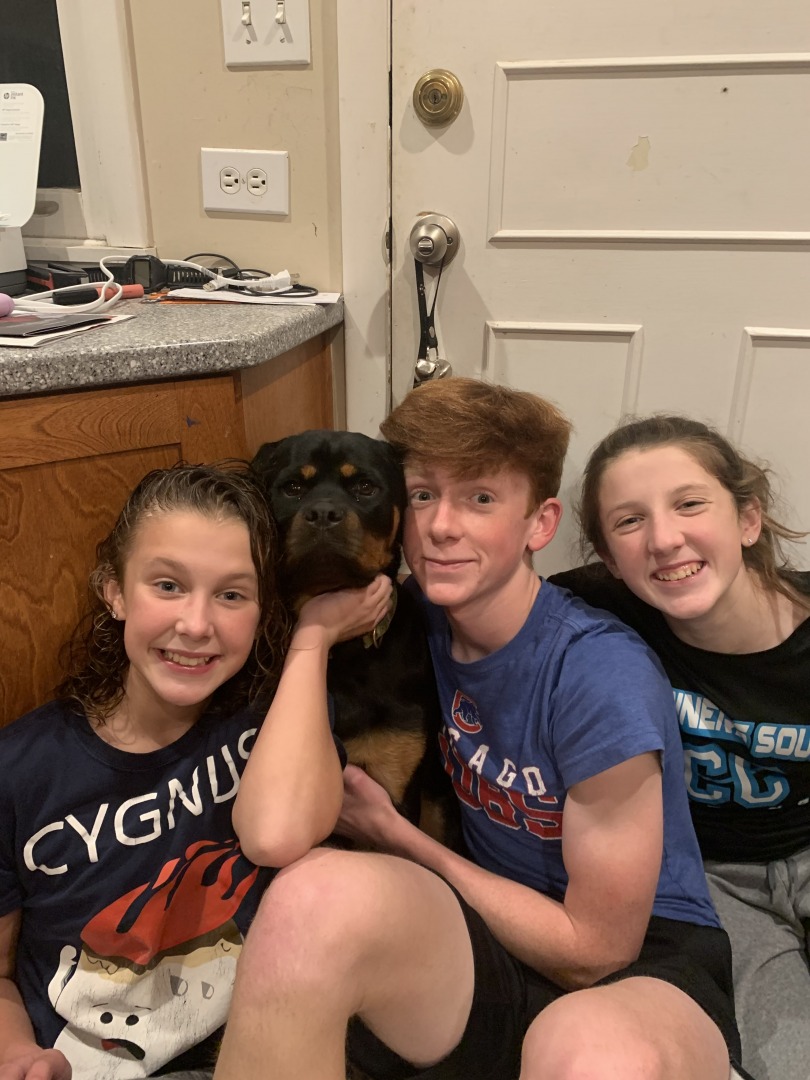 ---
Guardian Dex Von Gottschalk
Hi Alice!
Happy 4th of July! Hope you and your family are enjoying the weekend. I thought I'd send along some pictures of Dex and Xion playing together. They have become fast friends, and as you can tell, Dex doesn't seem to know that Xion is 80 pounds heavier than her lol he has been very gentle when playing with her though. Dex is doing great and is definitely the life of the party and keeping us busy. She is very smart already and is catching onto everything quickly. You can see in the last picture that she loves rides in our Jeep as well. 
Hi Alice,
I hope you all are doing well! I thought I'd send along another update on Dex since it's been awhile.
She is doing really great and we love having her as part of the family. She finished up her beginner puppy class a couple months ago and did great, was the star of her class. She struggles the most with "leave it" because she's just so stubborn and determined. 🙂  She surely lives up to being the life of the party and thinks she's in charge of every other dog she meets and sometimes us, we really have to get after her when she tries to boss us around.
She is currently in her first and hopefully only heat, so a little messy and it's hard to keep her and the mess contained and stationary! We are planning to get her spayed around a year old so we can have the stomach tacking done at the same time.
We get so many compliments on her and the neighborhood kids love her and say how big she has grown every time they see her. Just about 9 months and weighing around 80 lbs. last we checked. She seems small to me still, but everyone else doesn't seem to think so. She sure feels solid if she runs into you or you try to pick her up now though!
Her and Xion get to play together atleast a few times every week. It is nice to have a built in best friend right down the road and they both get so excited when you say the other ones name. They are quite popular in our neighborhood whenever anyone sees them together too.
We've gotten a couple small snows in Fort Wayne and Dex was so fired up for it. She much prefers the snow and cold to the summer heat, she doesn't seem to notice that we are freezing!
We are also thinking that we would like to get on the waiting list again because we are so happy with Dex! We probably won't get another pup for awhile, but it's nice to get all the updates as well and then we will be on there when we are ready for another one. 
Merry Christmas to you and your family!
Merry Christmas and Happy New Year. Alice. I hope you and your family are blessed with a much better year in 2023. My family and I enjoy the PupDates and look forward to those emails every time. Here's a picture we took this morning. Cherry and DCep are doing amazing!
Take care,
---
"Dahlia" Guardian Domino Von Gottschalk
I told her no steps so she just put on that cute pose LOL


neck warmer, check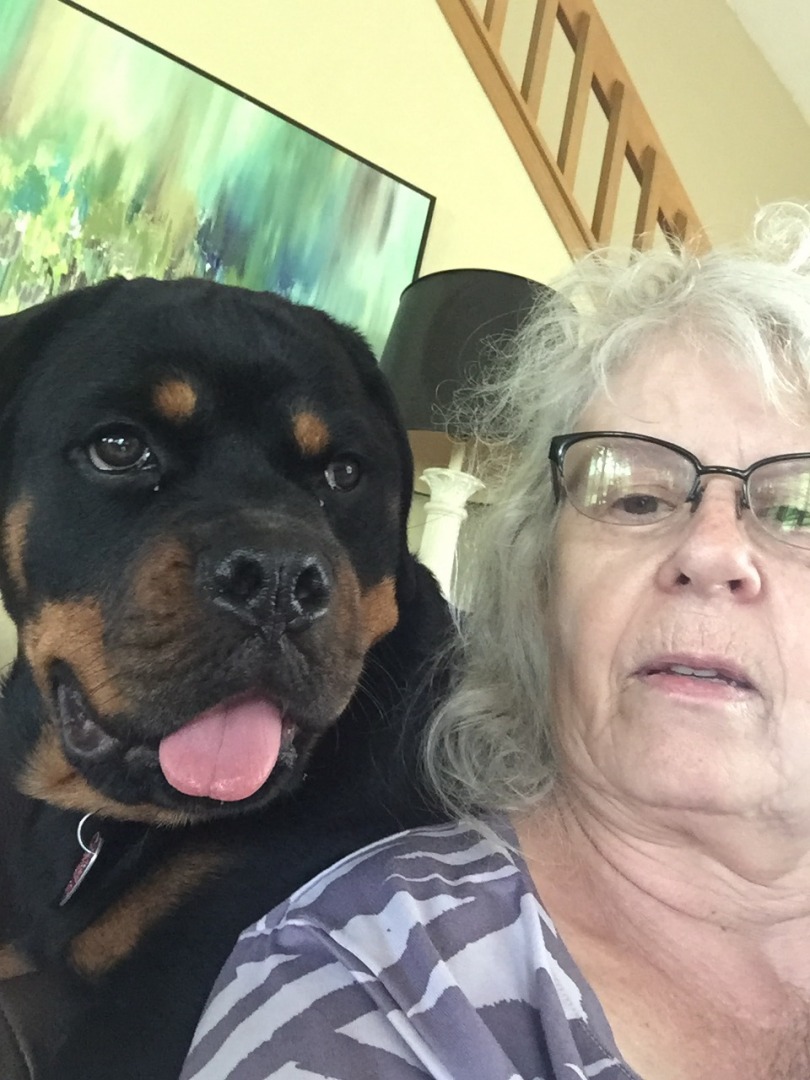 enjoying some sun after lunch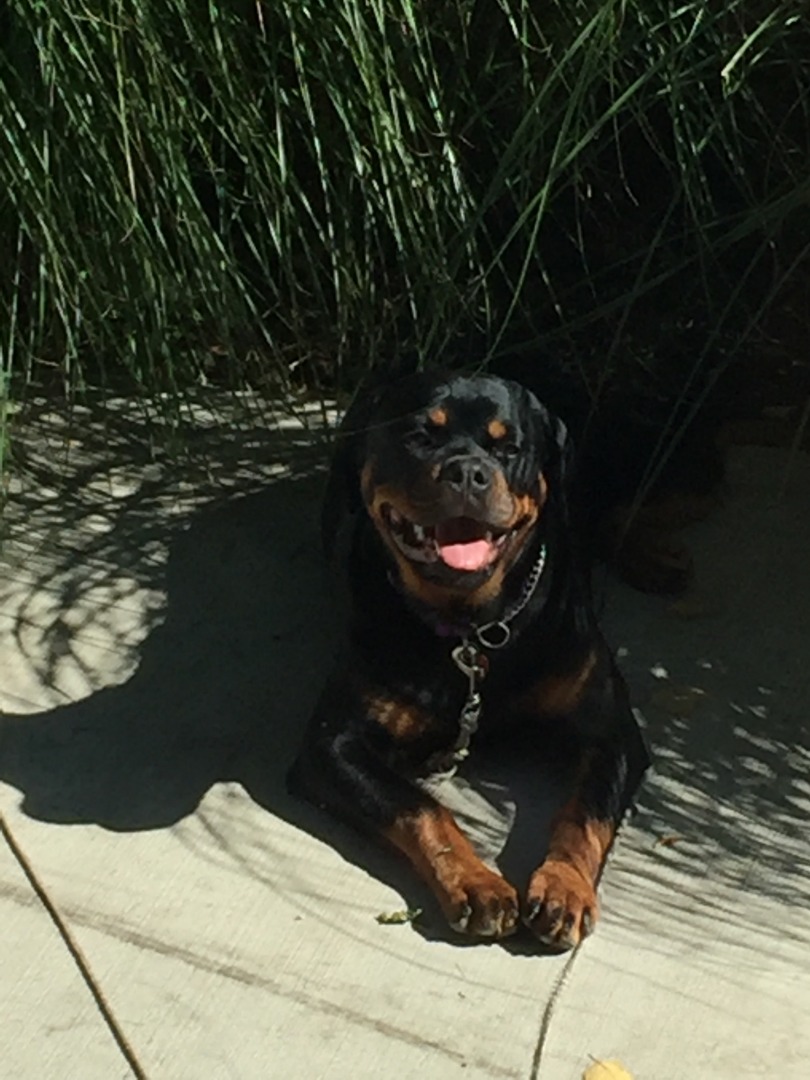 Copycat Domino/Dahlia waiting on Santa.  Merry Christmas!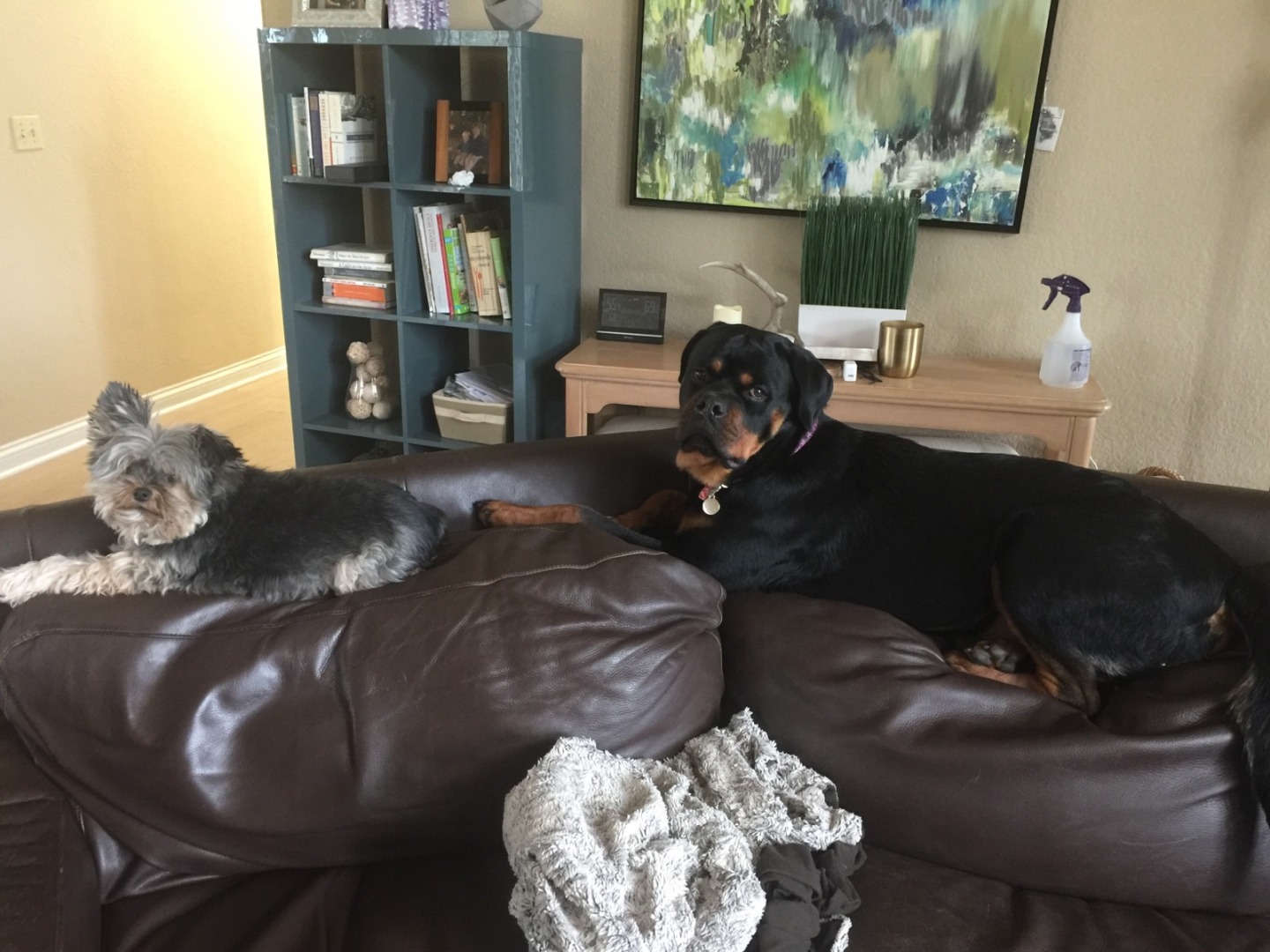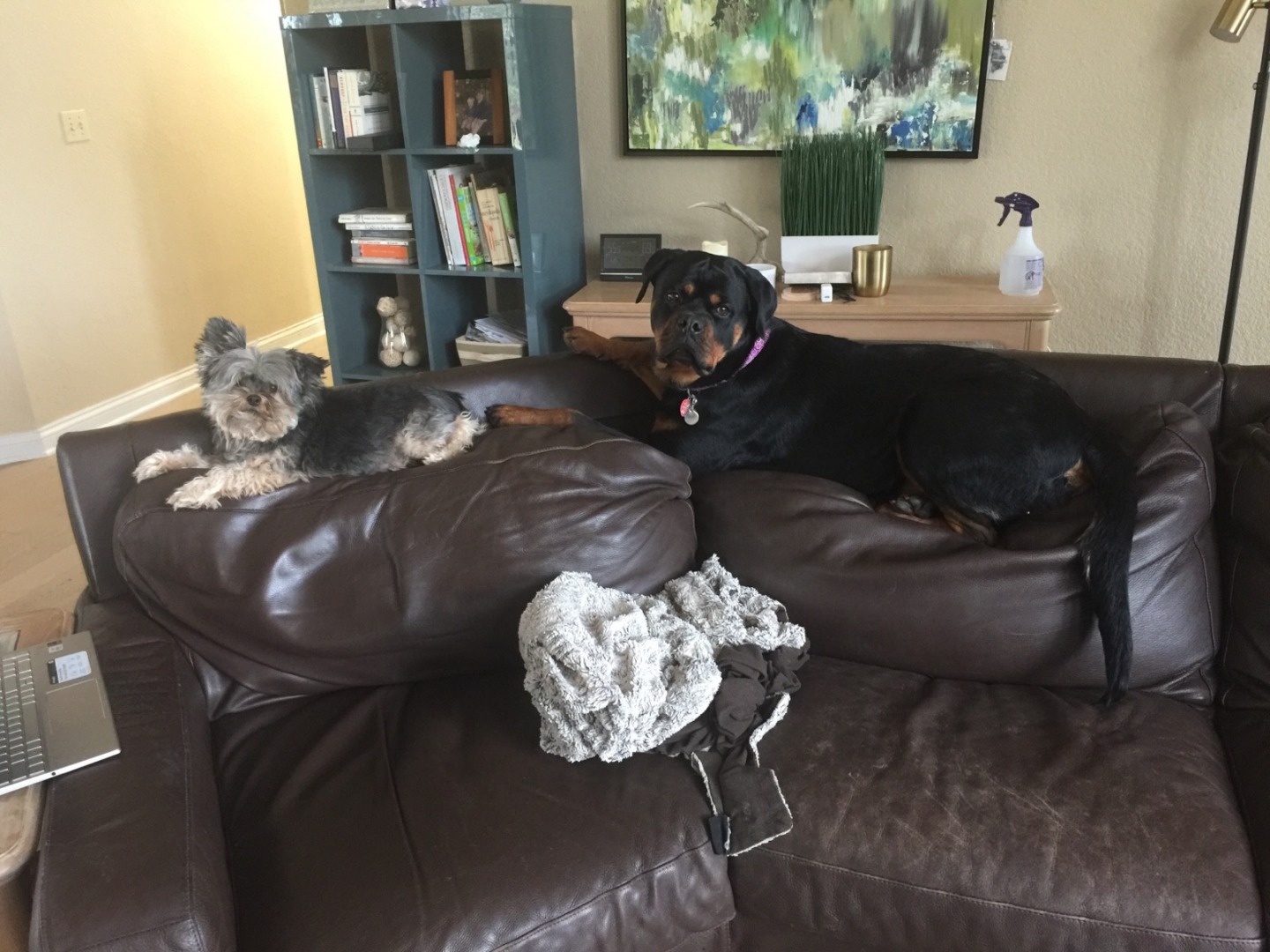 ---
Guardian Daisy Von Gottshcalk
Thought I would just check in Daisy is doing very well so pleased with her disposition trying is going well. She was potty trained in less than a month. She is cage trained. Sit is good stay is about 15 to 20 sec. My fault for not working with her more doing well on leash likes to help carry it but we are working on that lol. Does not like the coyote howling and loves to tell us she hears them. She is well socialized and loves her morning walk. Attached some pics. Last weight 58.3 at 6 months. Still has the white fur on her chest it did not shed with her puppy coat.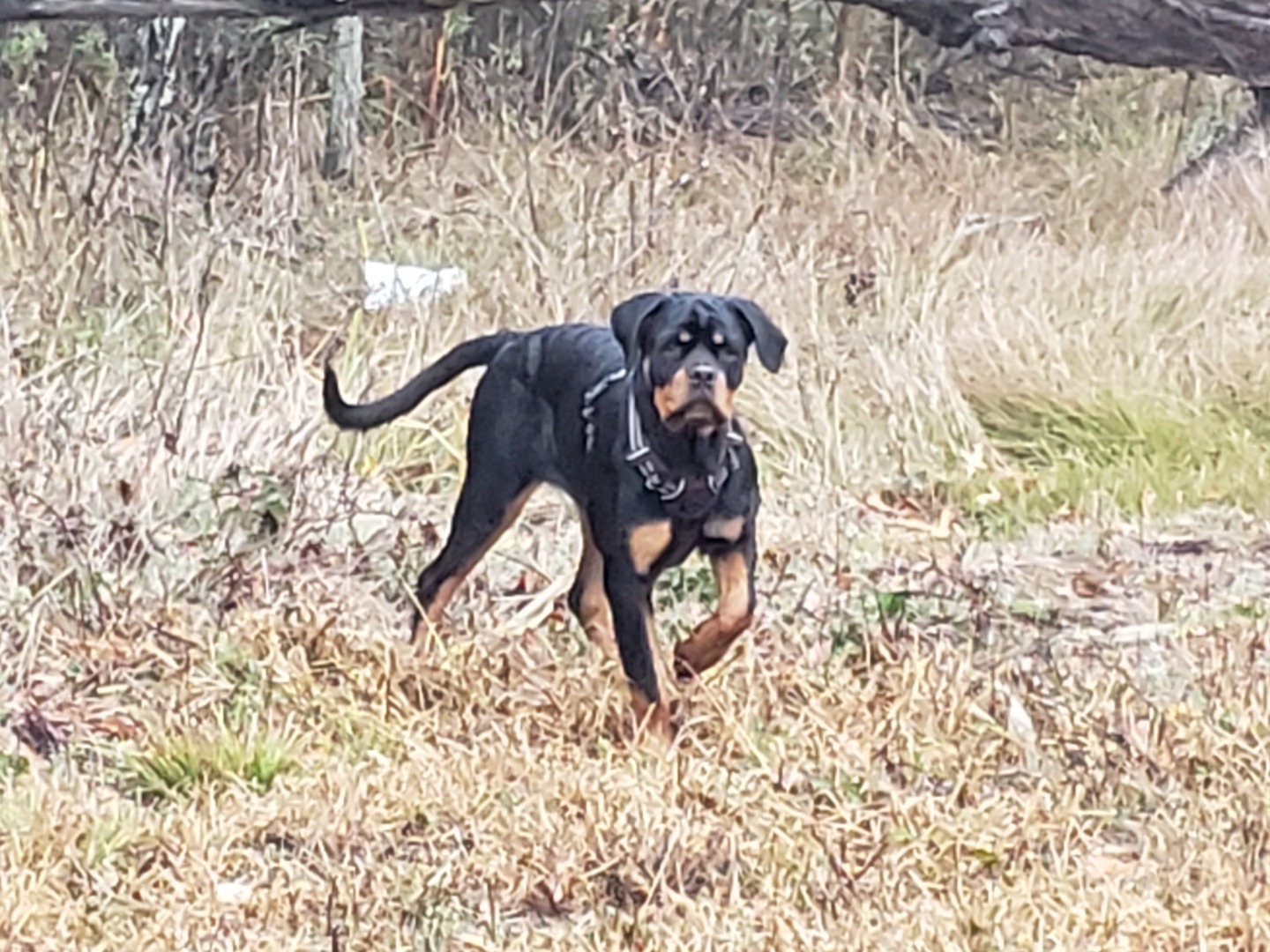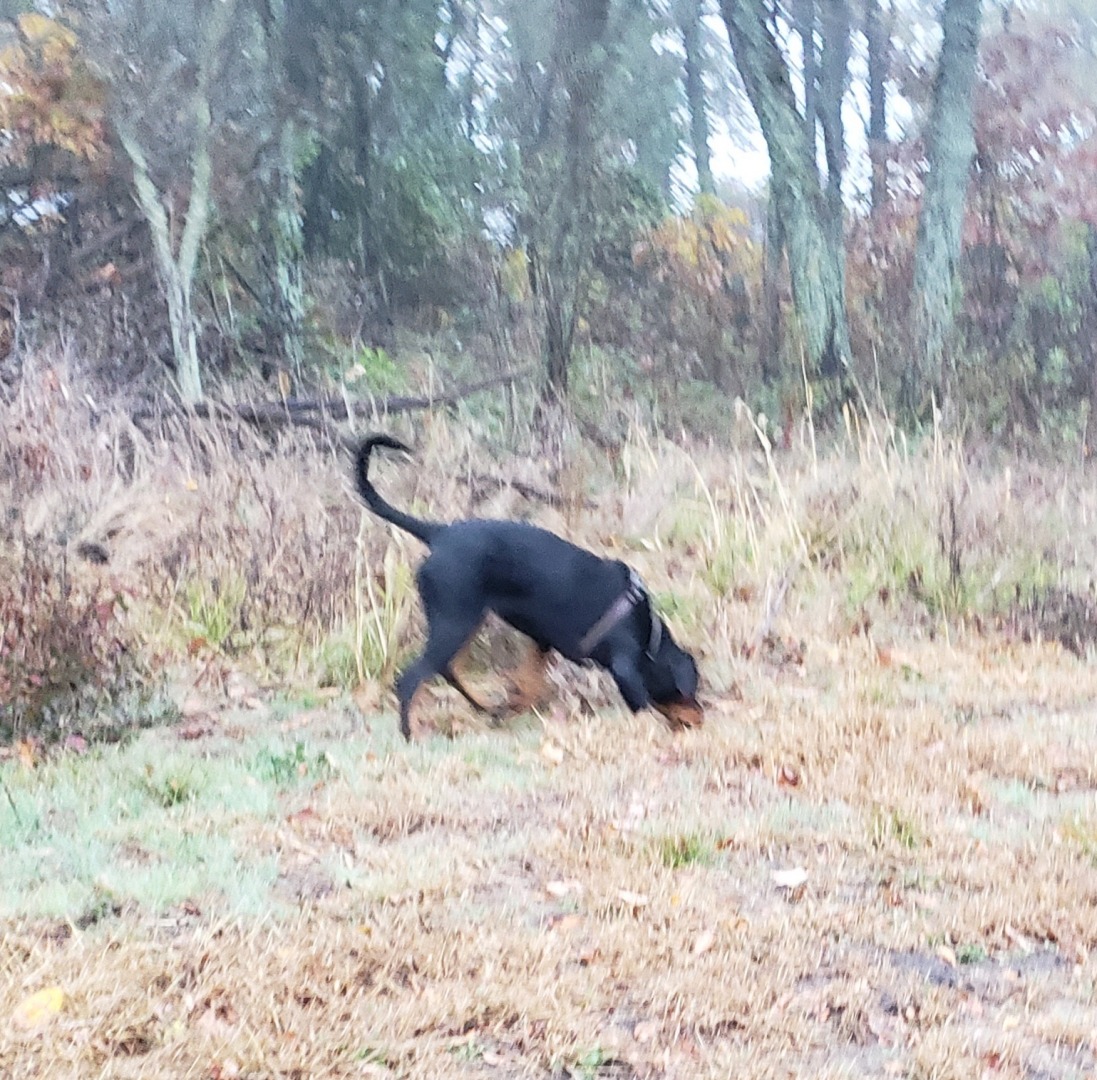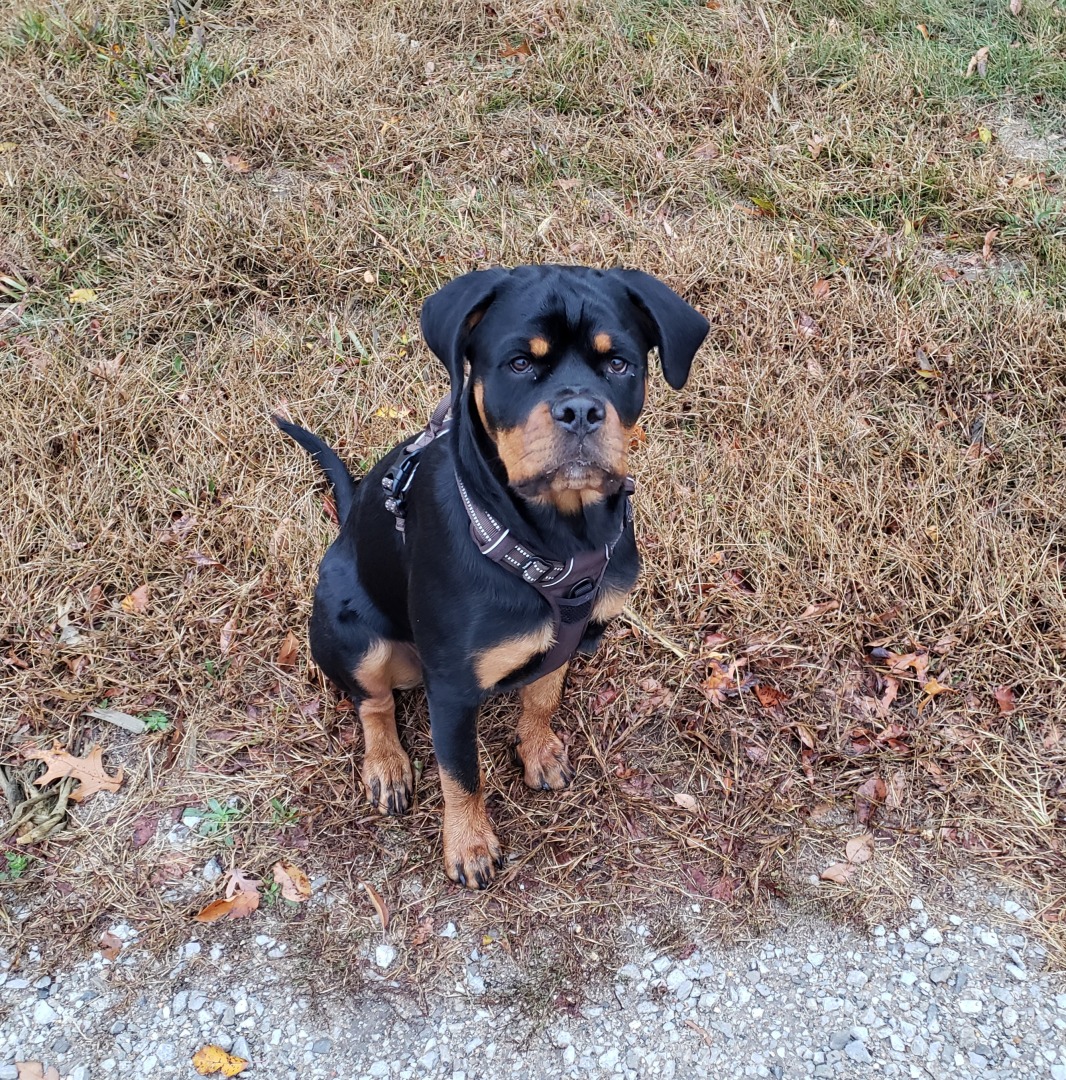 (Visited 234 times, 1 visits today)