L Litter: Xavier x Ava
Sire: Xavier vom Vilstaler Land
Dam: Ava Vom Hause Anroba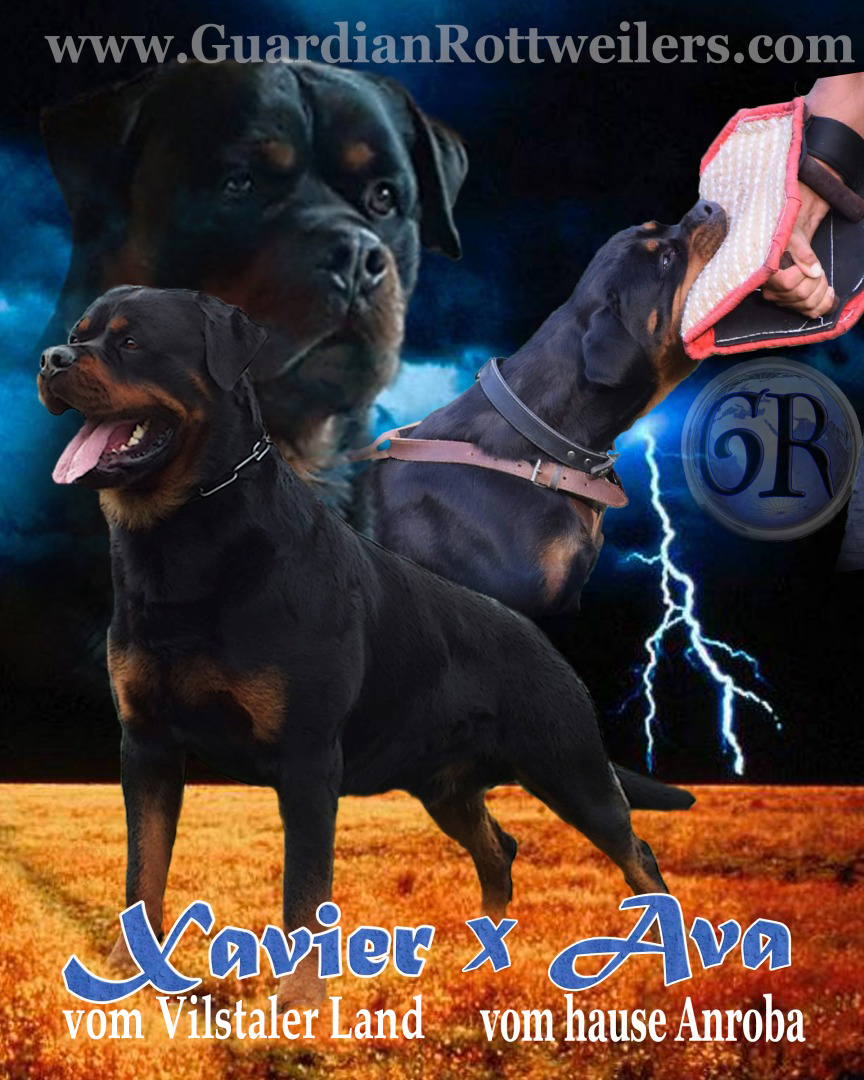 Ava's gorgeous girls:
Locket
RESERVED!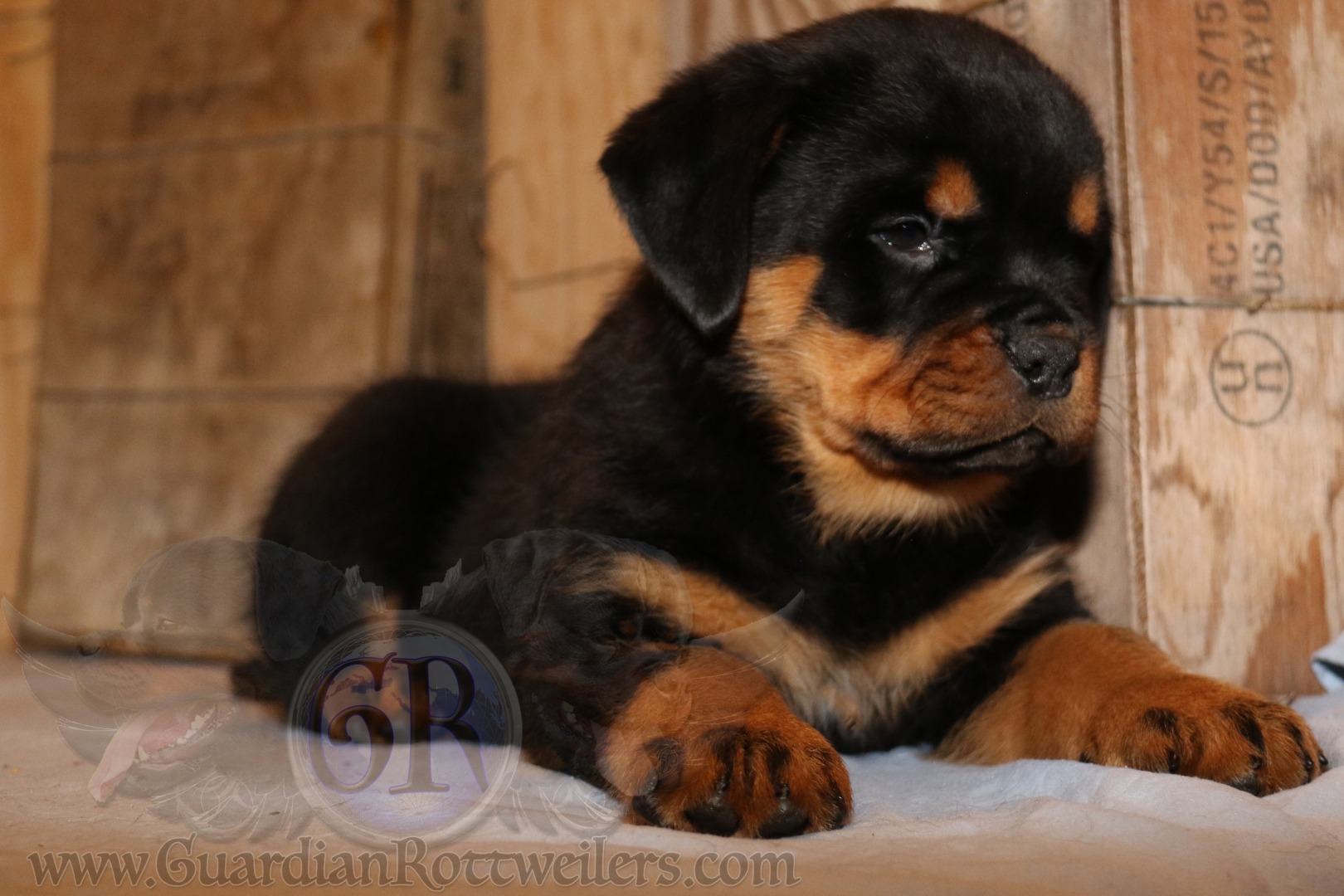 Lolita
RESERVED!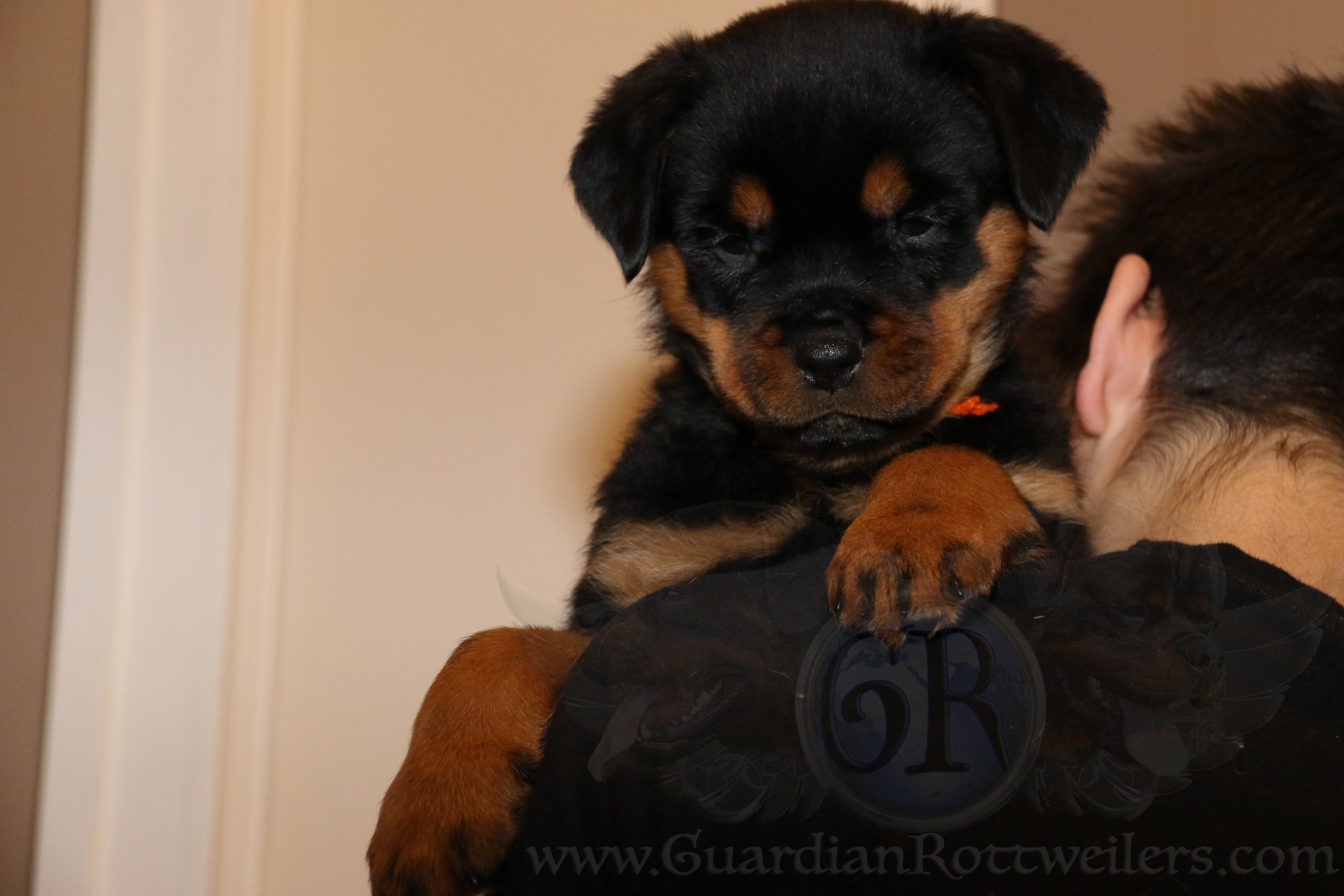 Ava's beautiful boys:
Logan
RESERVED!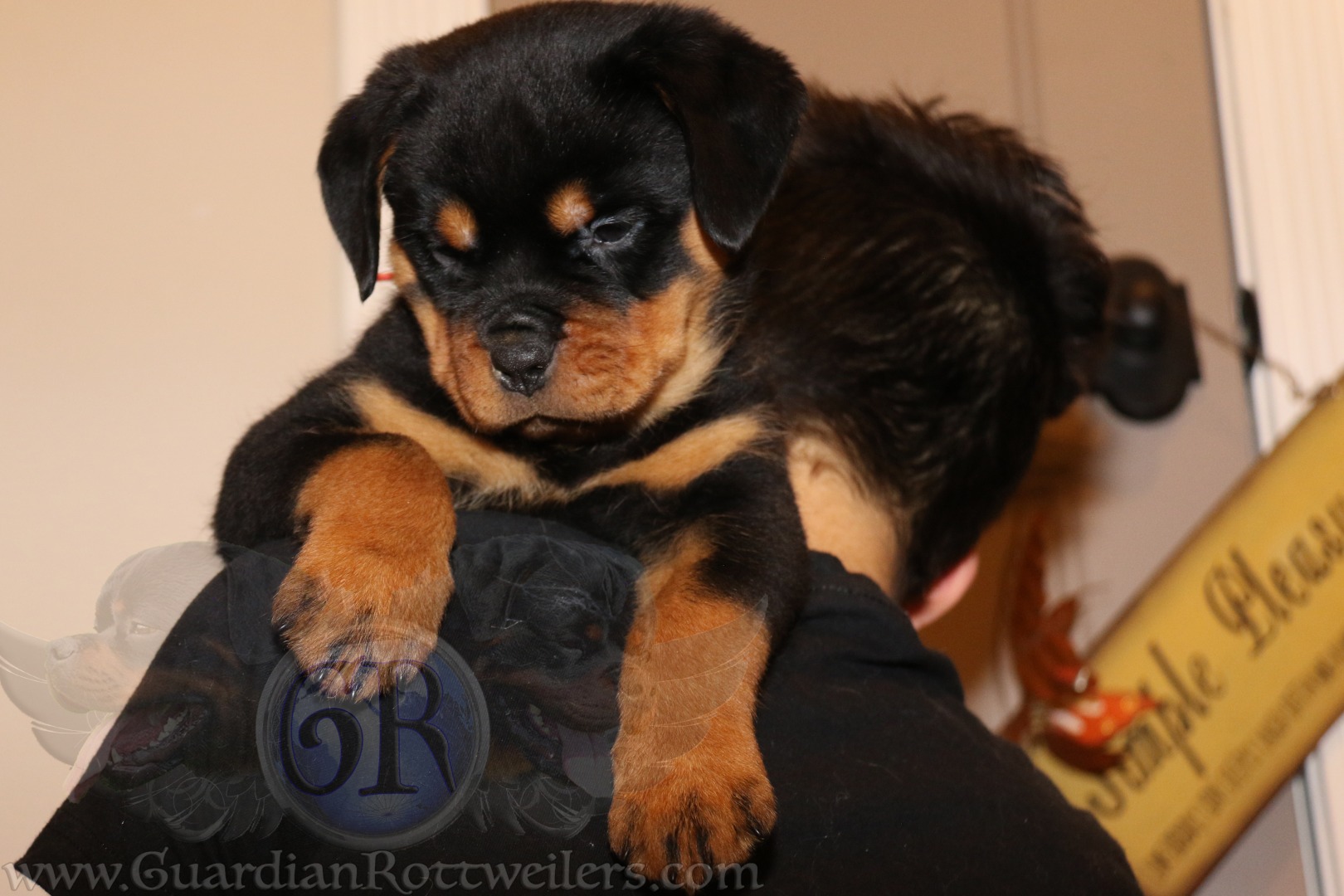 Lazlo
RESERVED!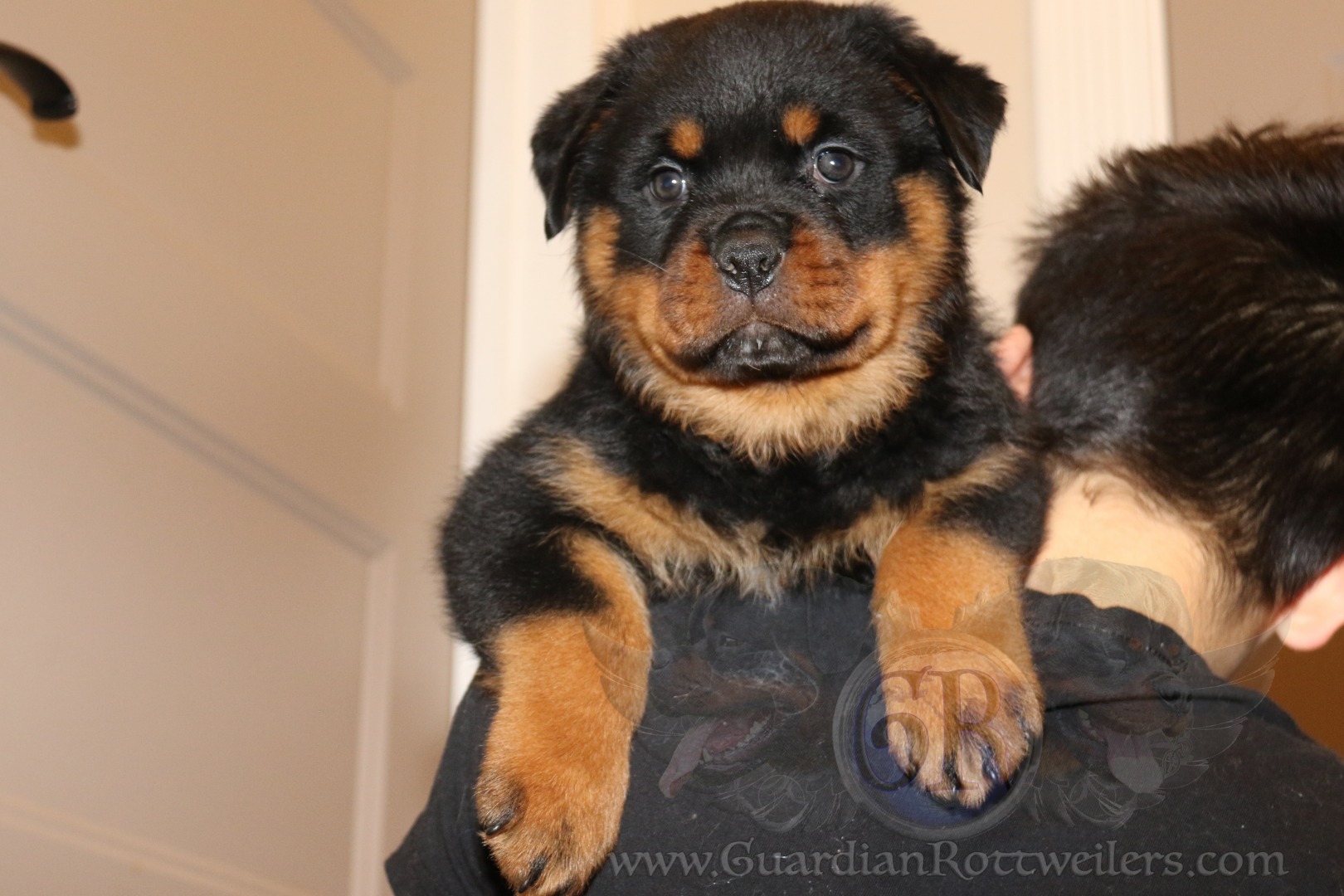 Lux
RESERVED!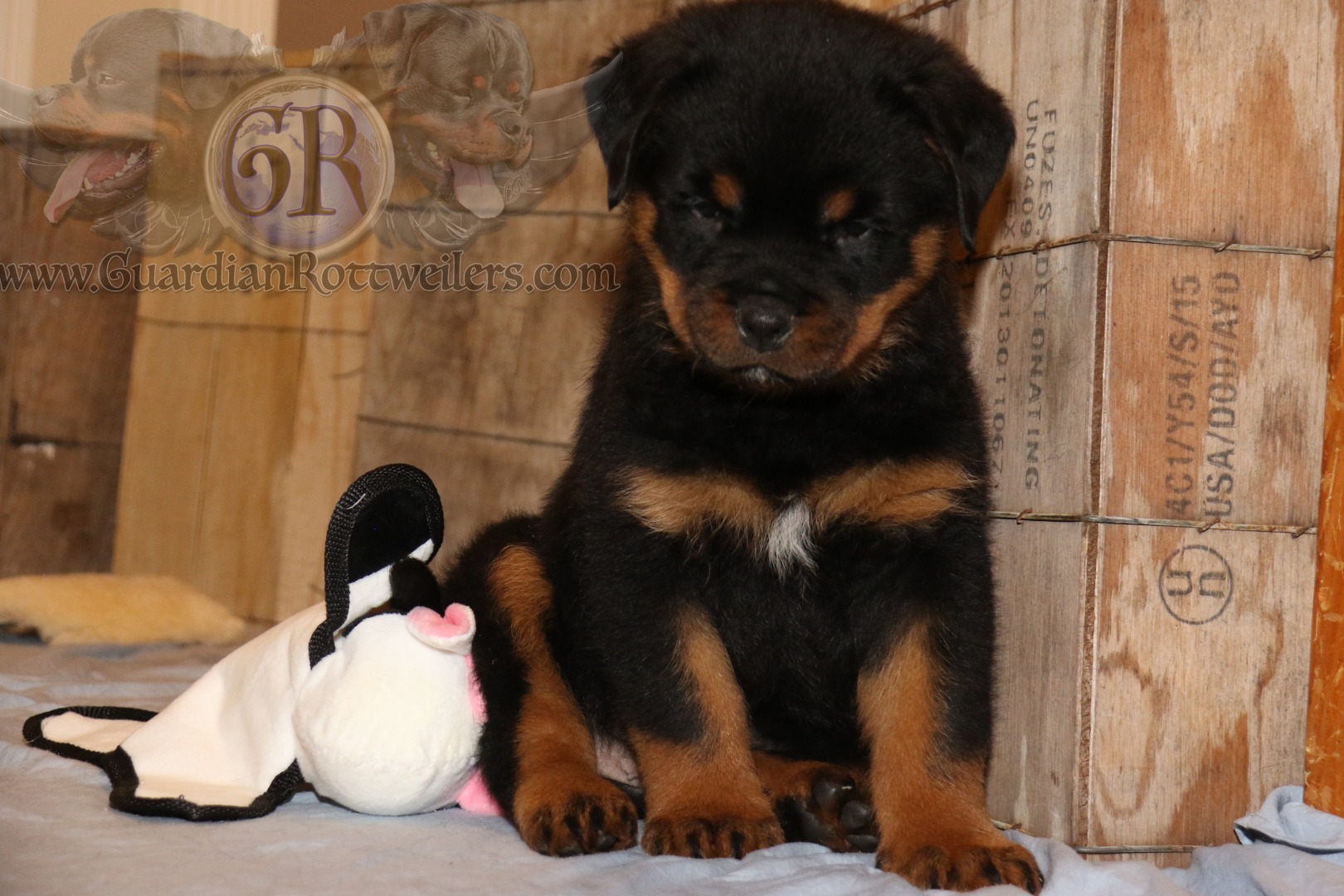 Luke
RESERVED!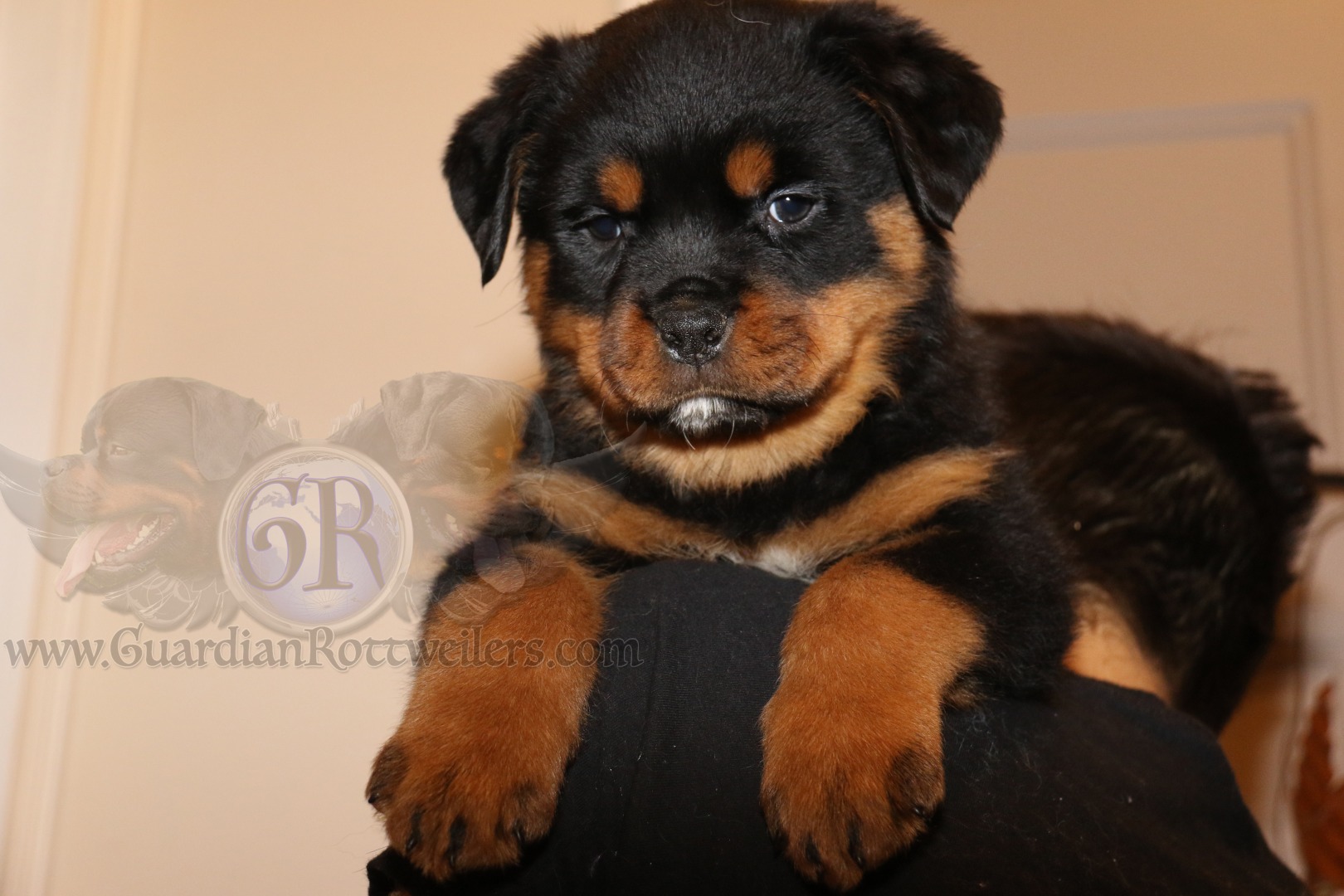 Linkon
RESERVED!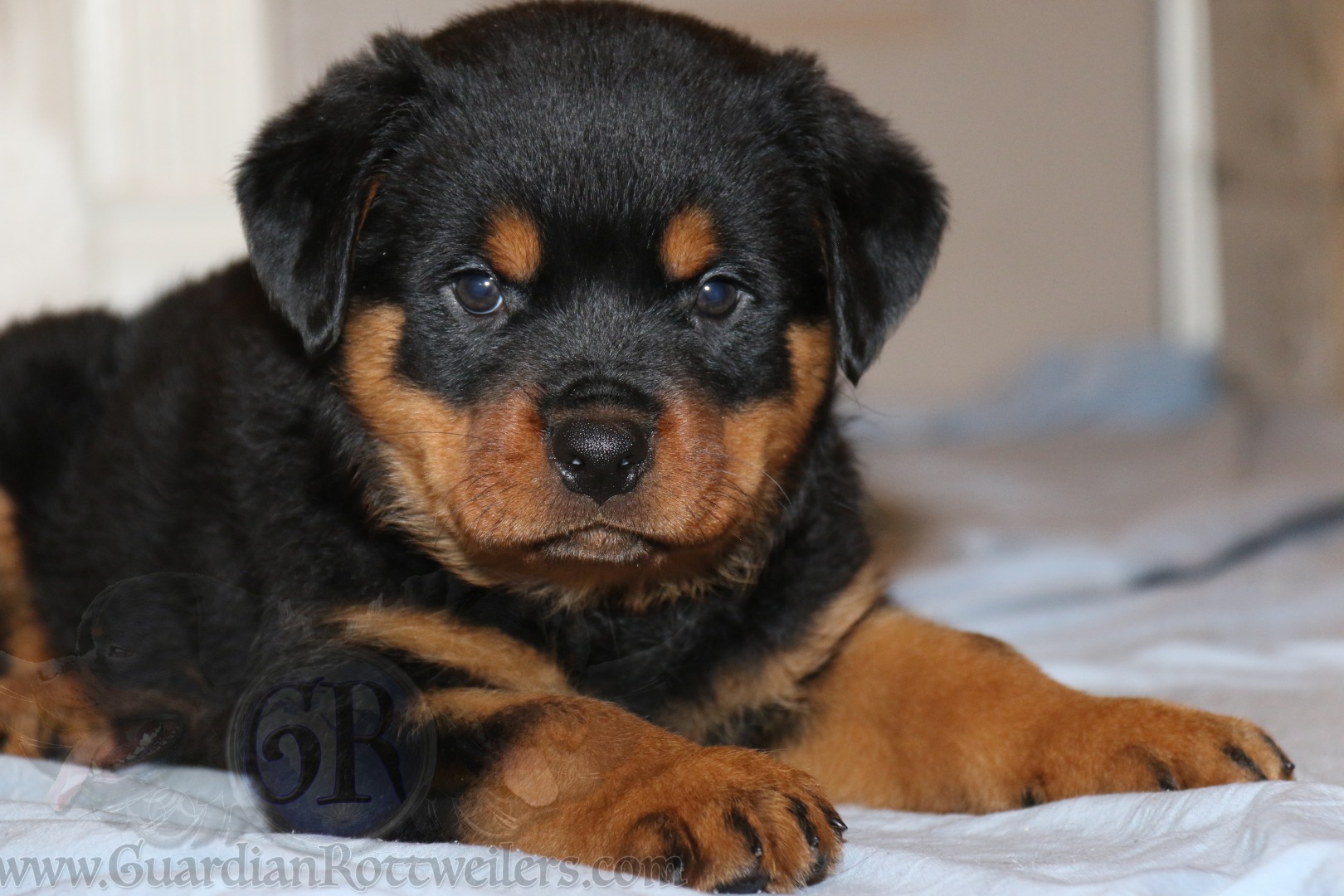 ---
"Deacon" Guardian Linkon Von Gottschalk
Just wanted to thank you again and again. We are going to keep his litter name as his registered name but his home name is going to be Deacon. He's already learning it! He is so smart.
Here are just a few pics from his first day at work: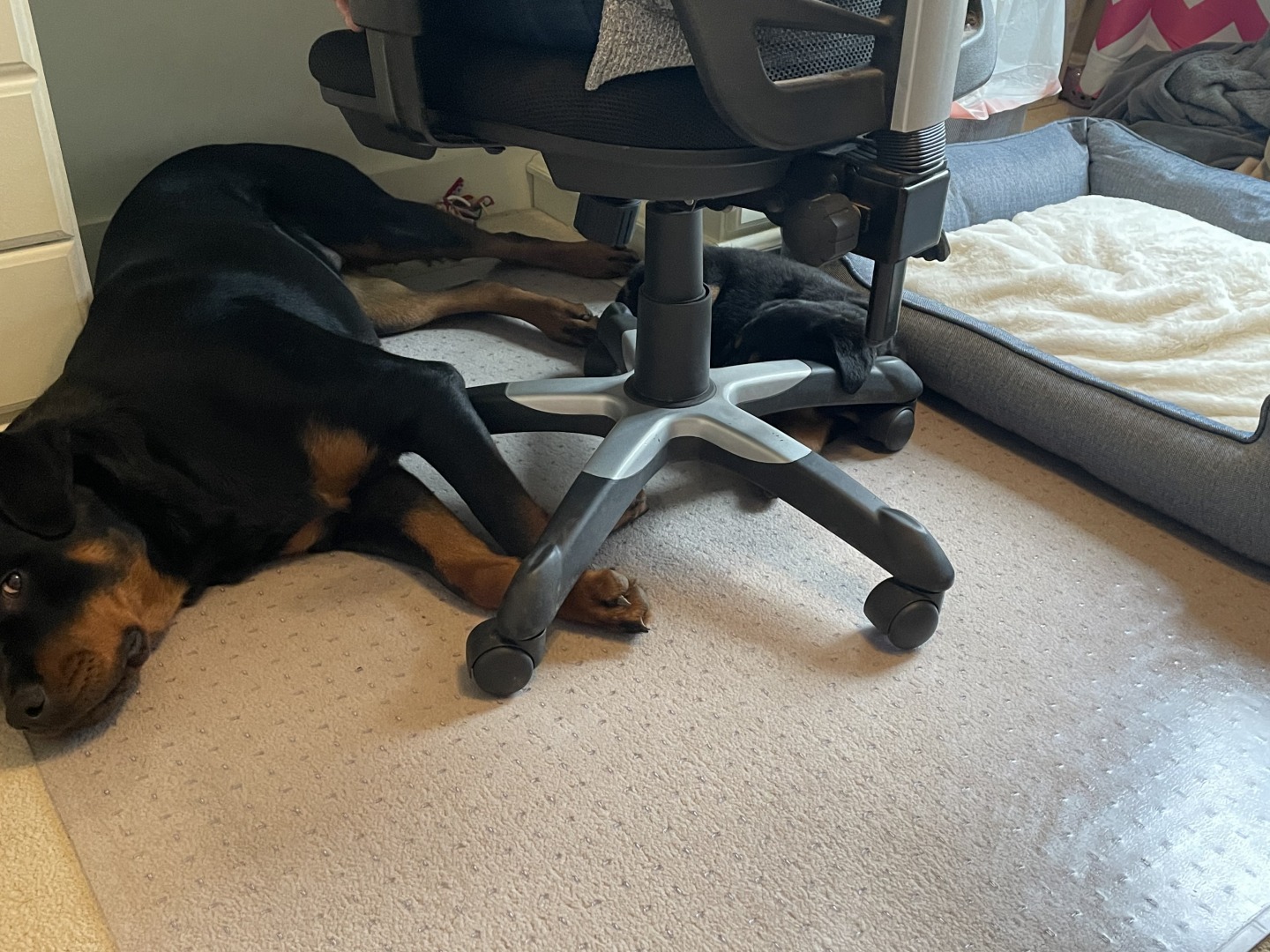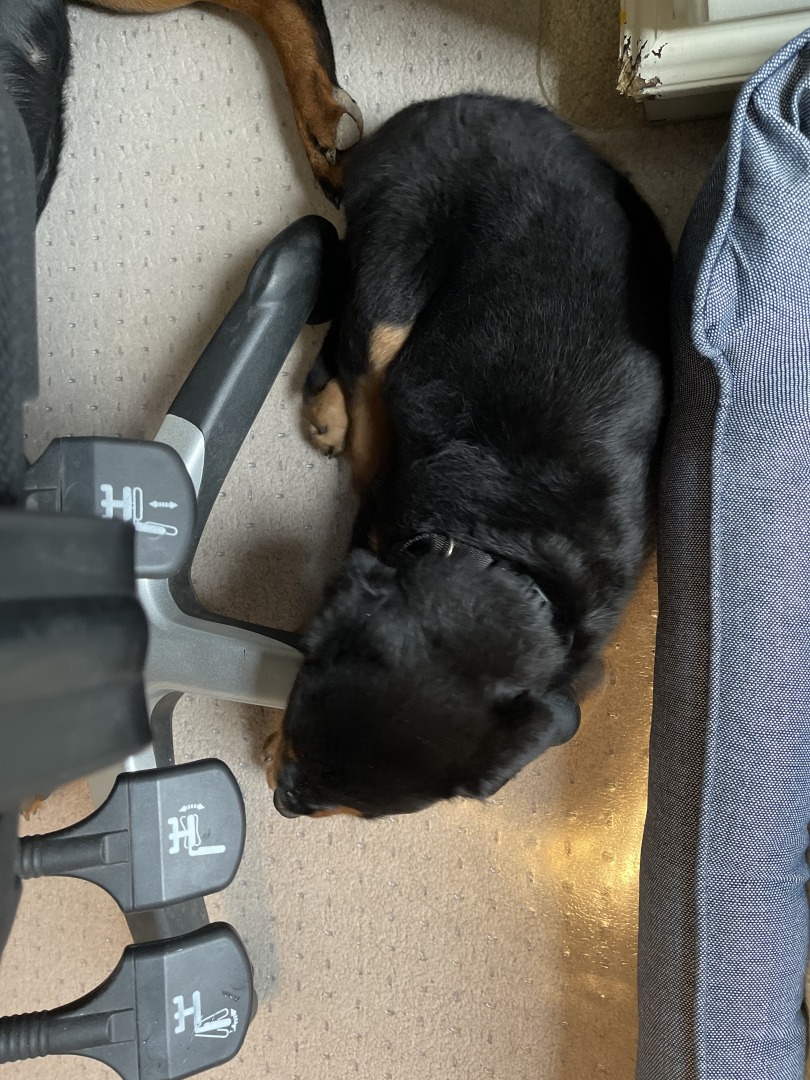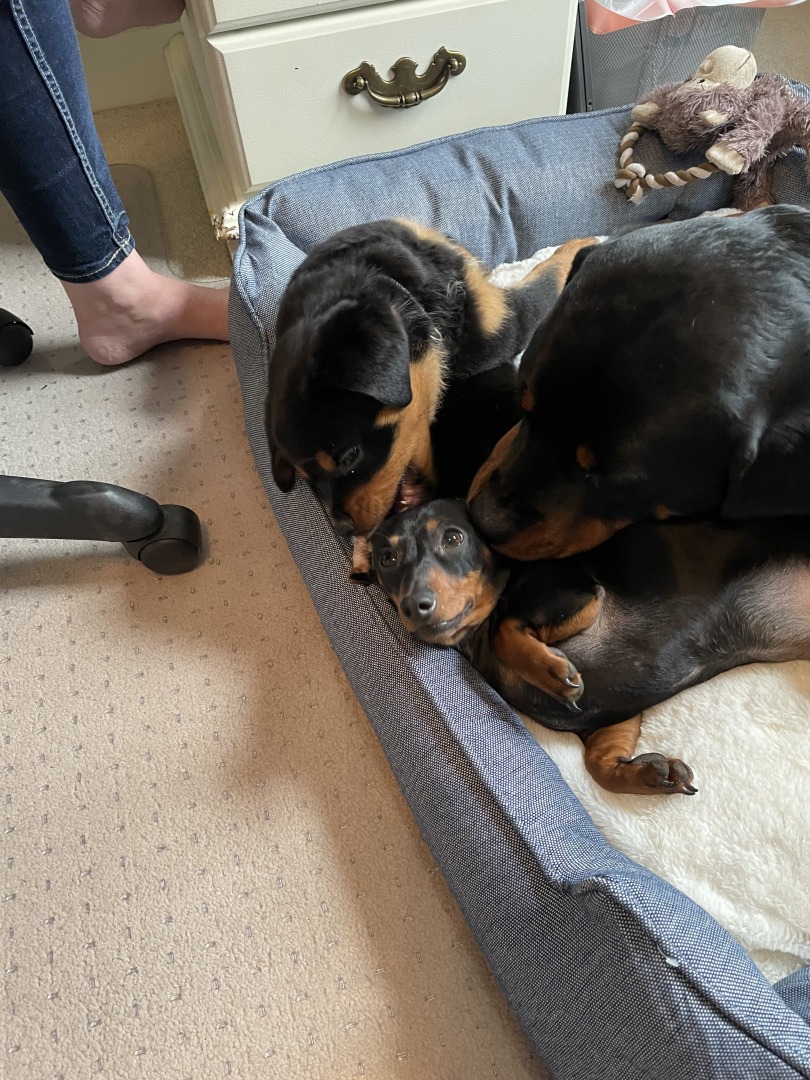 Deacon's first snow!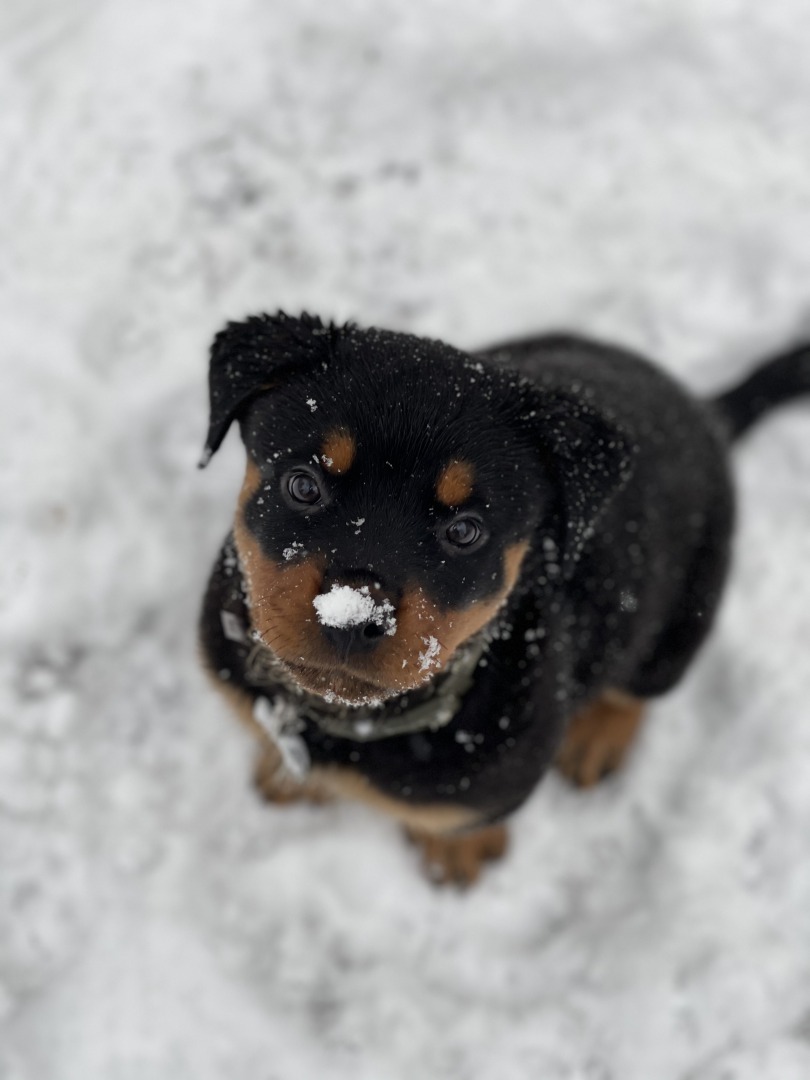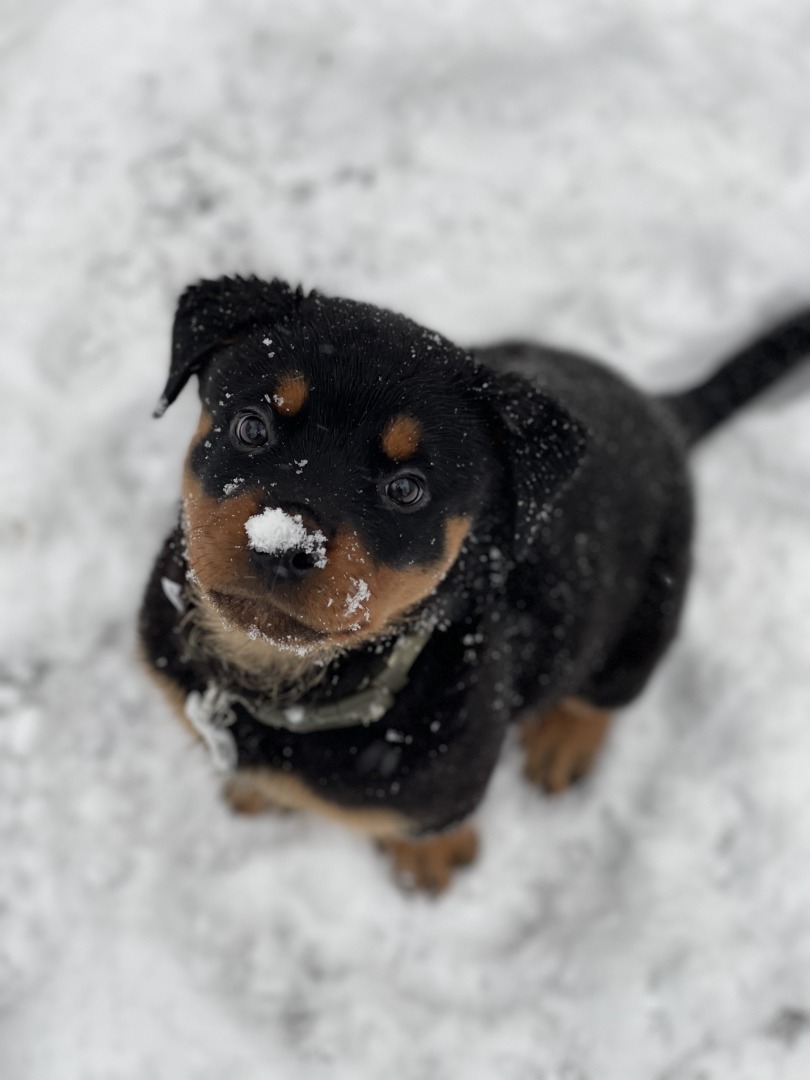 Hi Alice!!
Our little boy is growing so well! He's up to about 23lbs. He's loving playing with his new sisters and Jovi (the mini) is still too fast for him.  And he is learning to snuggle.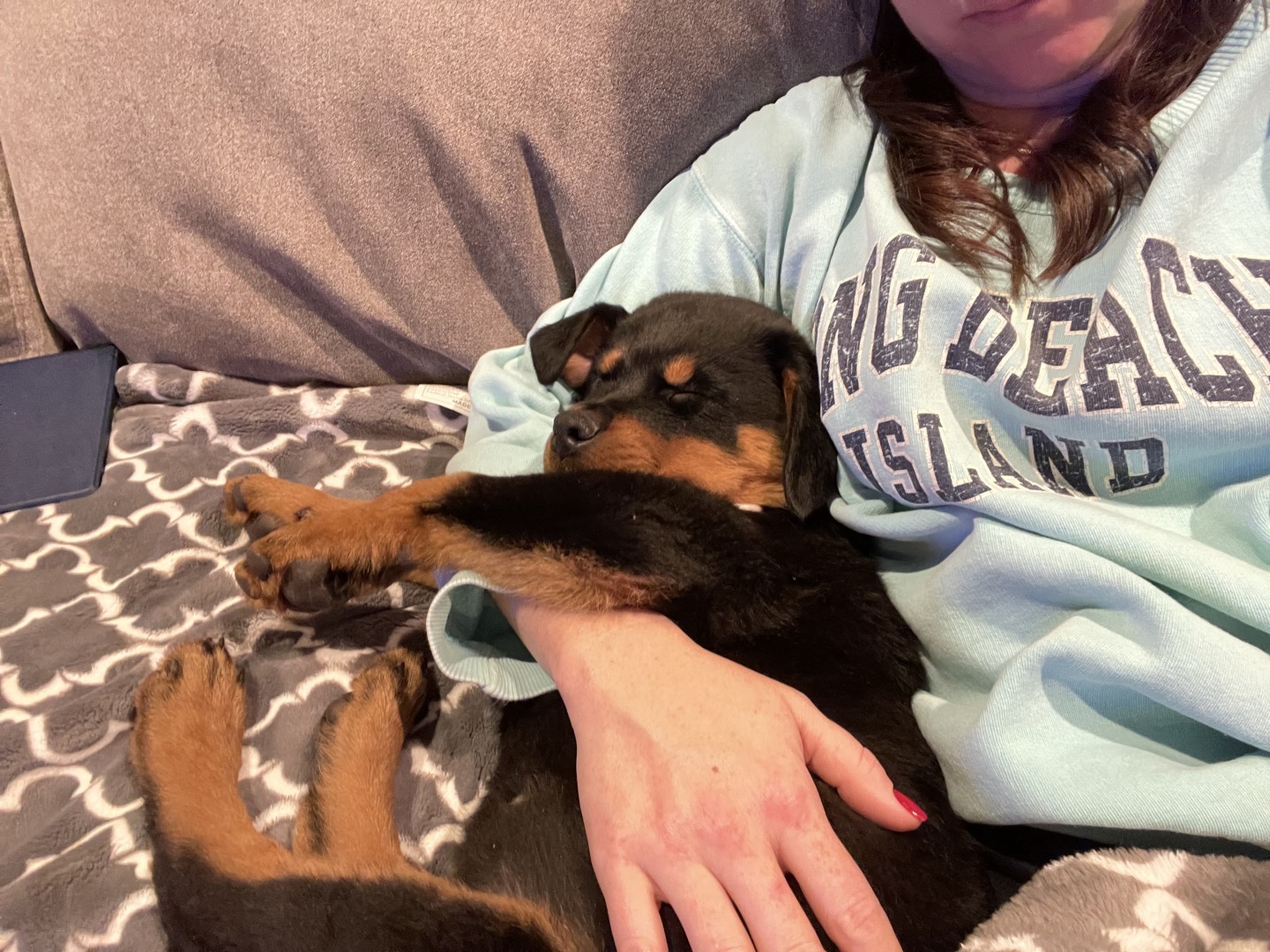 ---
"Ace" Guardian Luke Von Gottschalk
Hello Alice,
We have taken Luke to the vet for his first checkup and they said everything looks great. The only thing was a little confusion on the 8 week heart worm dose if that was given already or due.  I will follow up with a phone call later.  On a side note after much deliberation and a vote we will be using the call name Ace. I am going to try and attach some photos I am somewhat tech challenged so I hope they come out ok.
Thank you so much
Jose & Family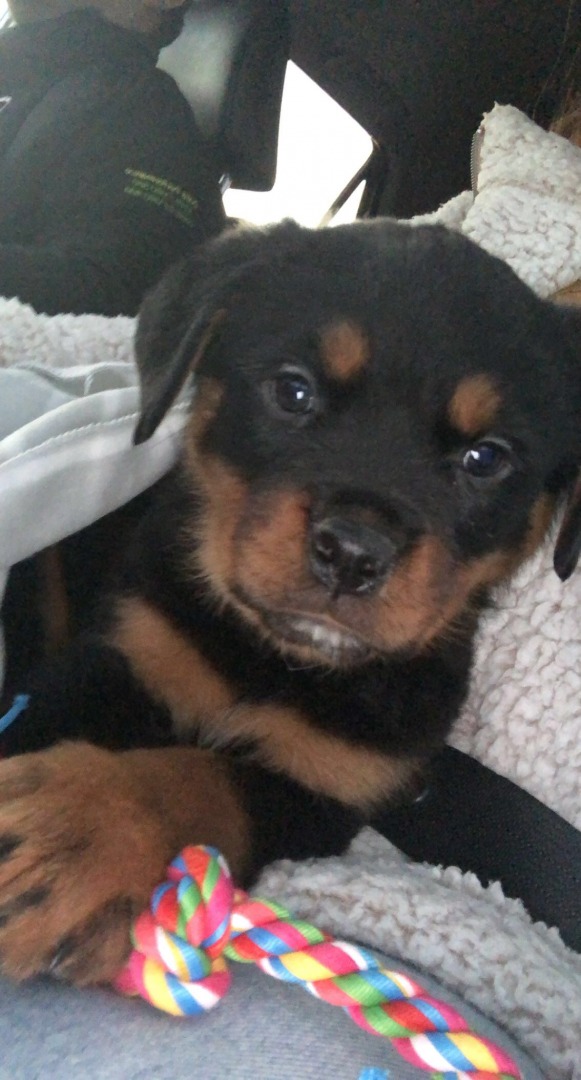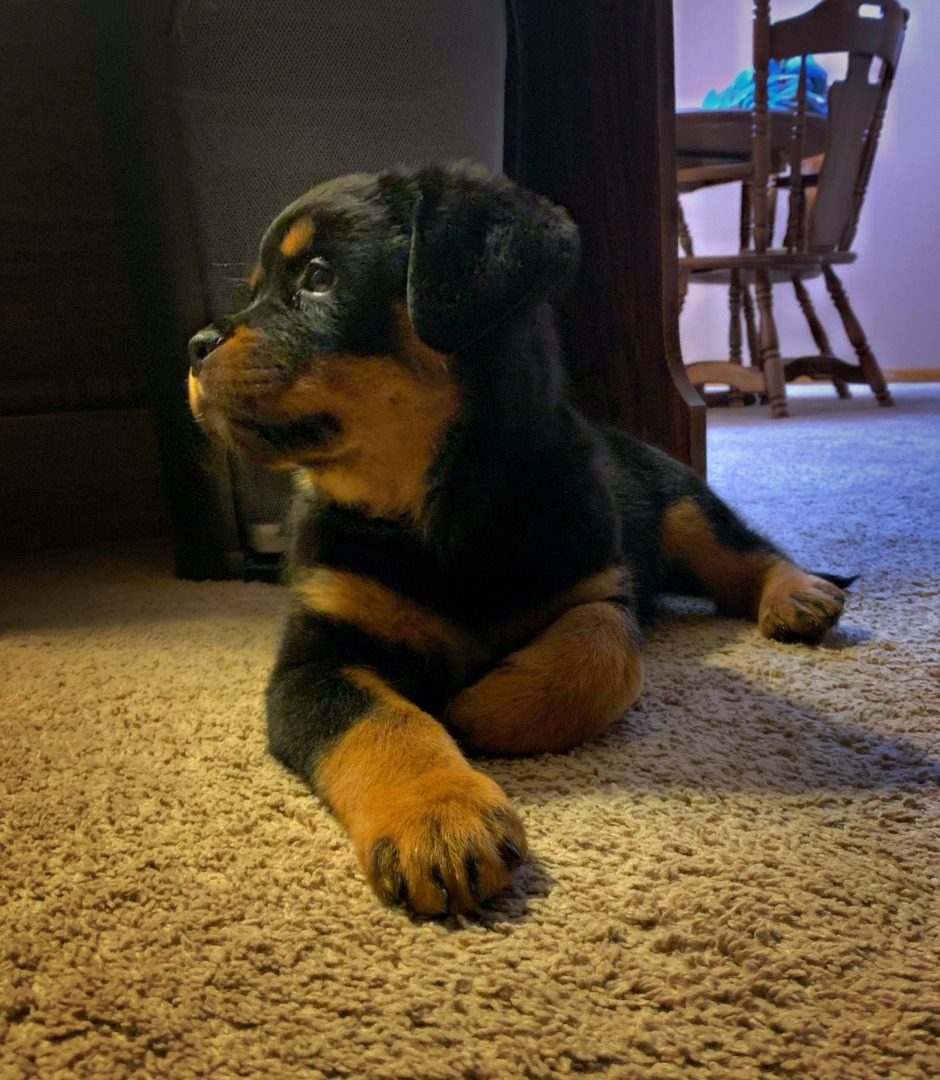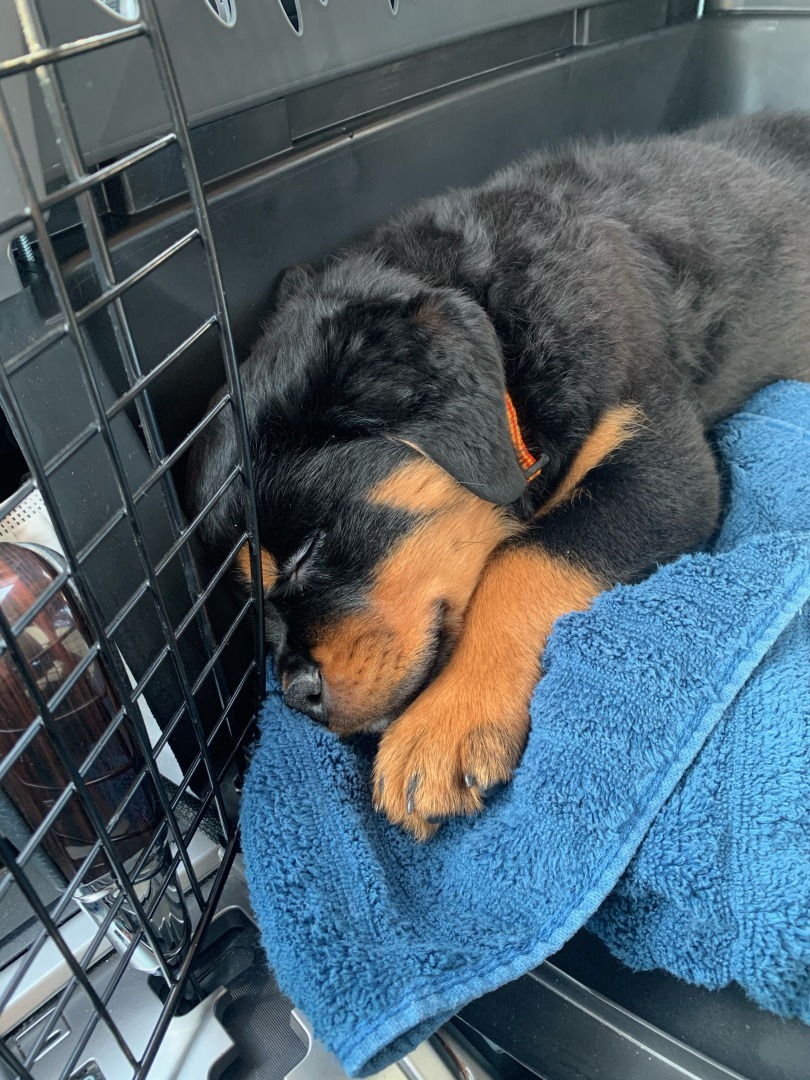 ---
Guardian Locket Von Gottschalk
Alice – I texted you this evening and it could not be delivered. Locket is suck a joy! She cannot do wrong! We were wondering if you were going to send the registration papers to us in the mail. They were not in the package you gave us last Sunday.
Hope all is going well for you and your family.
Thank you
Sherry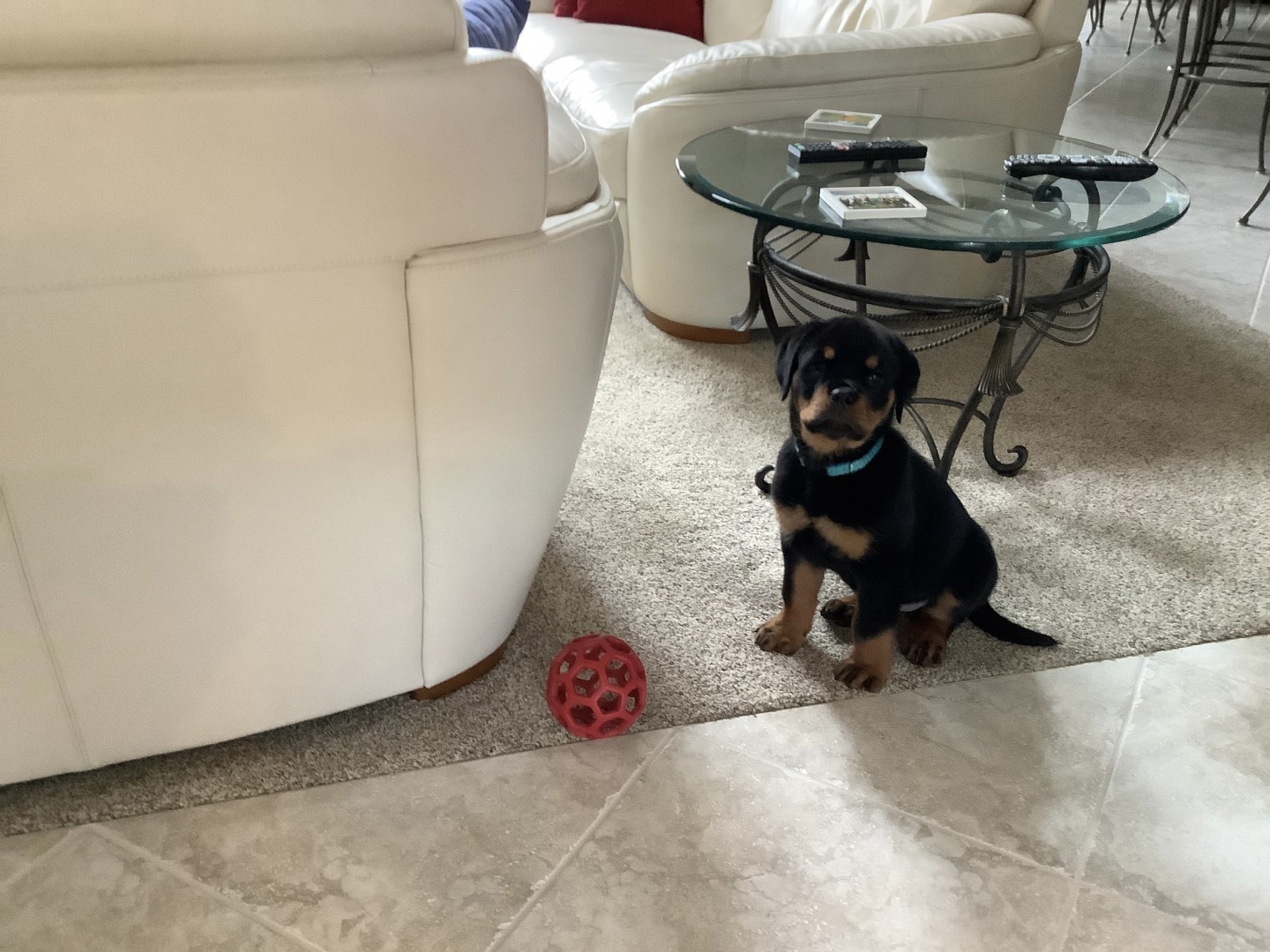 ---
"Thor" Guardian Lazlo Von Gottschalk
Settling in.  Whoever said the King Wubby was indestructible obviously didn't have a Rottie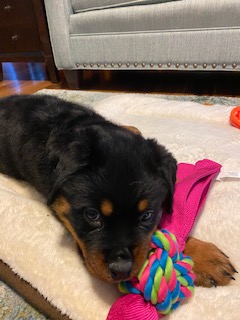 Tired after working out on the treadmill.
Lisa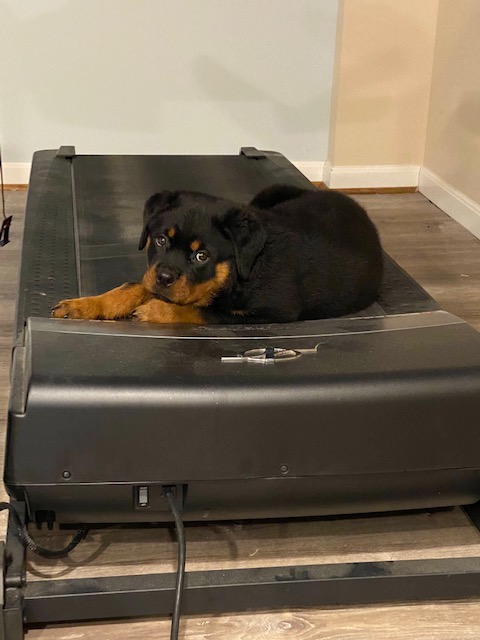 Hi Alice
I found a ball that gives Thor exercises and keeps him busy. He looks like a soccer player. Sent a short video of Thor at play.
He is doing well and weighed in at 64 lbs last week. Can't believe how fast he is growing.
Hope all is well with you.
IMG_0586
At 5 mos. He's the favorite in the neighborhood and gets lots of love from all he meets.
He is beautiful in body and spirit. Thank you for entrusting him to me.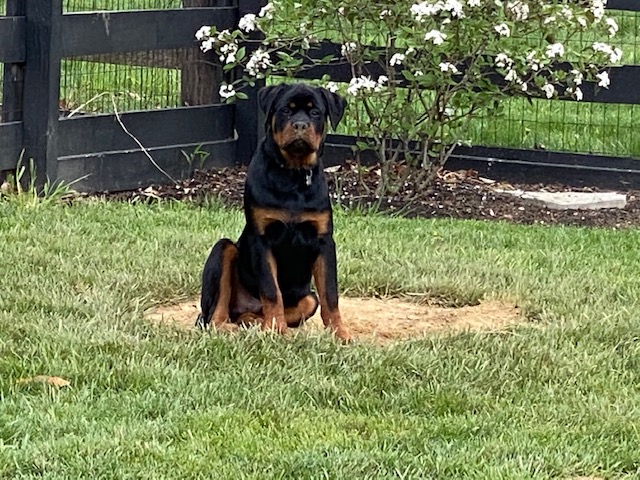 So who needs a Gardner when I have Thor to trim the bushes?  At 7 mos. and 88 pounds
Hope you are doing well.
Lisa

(Visited 218 times, 1 visits today)