Guardian Rottweilers H LITTER
Sire: Arlos Majestic Rot
Dam: Guardian Lola Von Gottschalk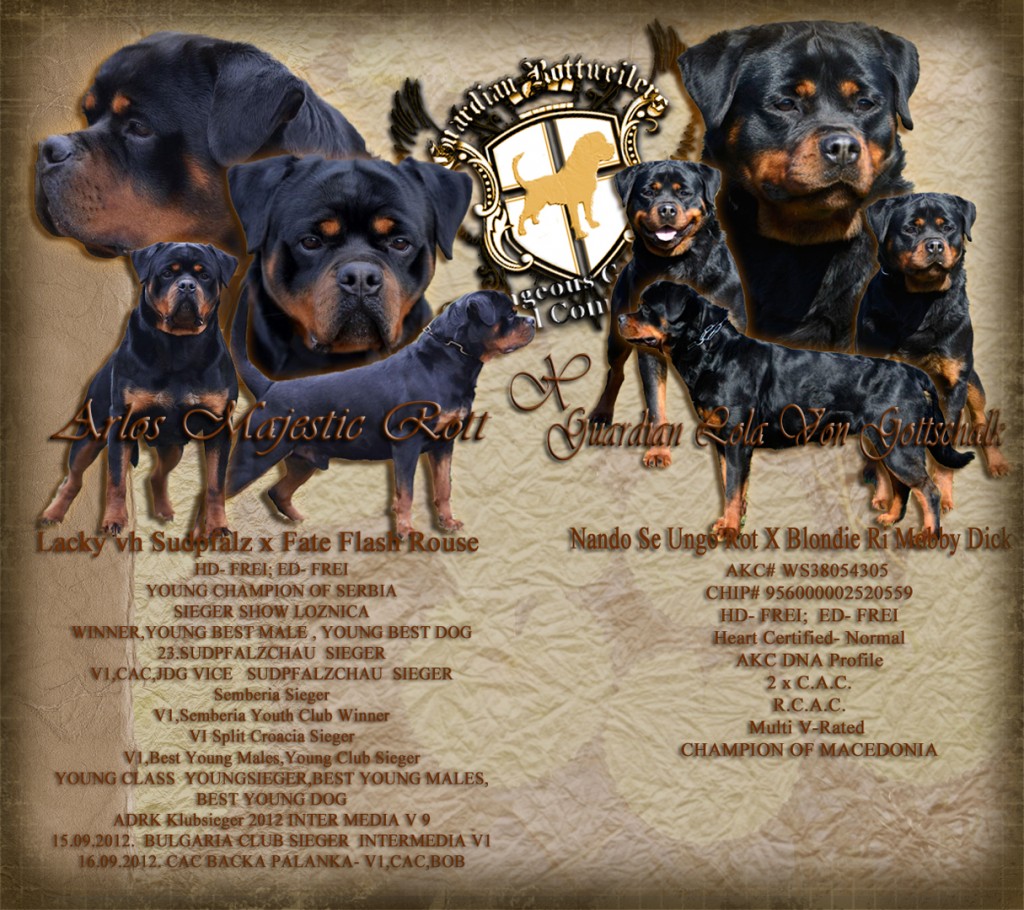 ---
"Ragnar" Guardian Hawk Von Gottschalk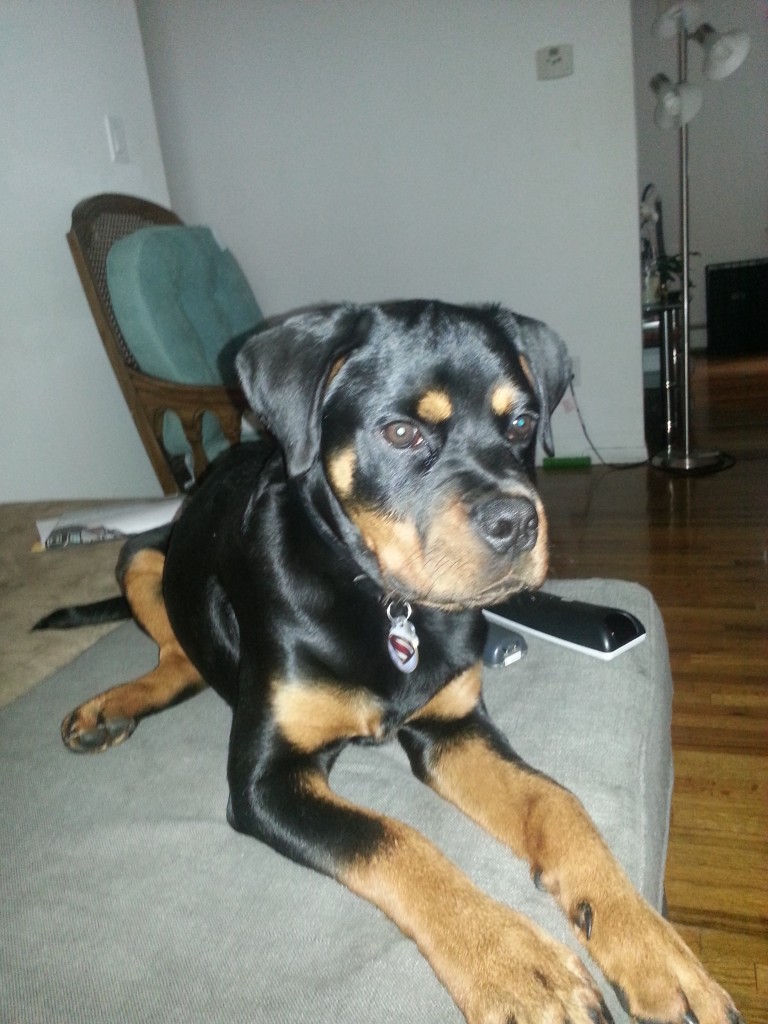 Hello Alice,
Just wanted to send some pictures of the little guy.
We hope everything is going well with you and the family.
Thank you again for giving us this beautiful puppy.
Love always
Joe & Cintra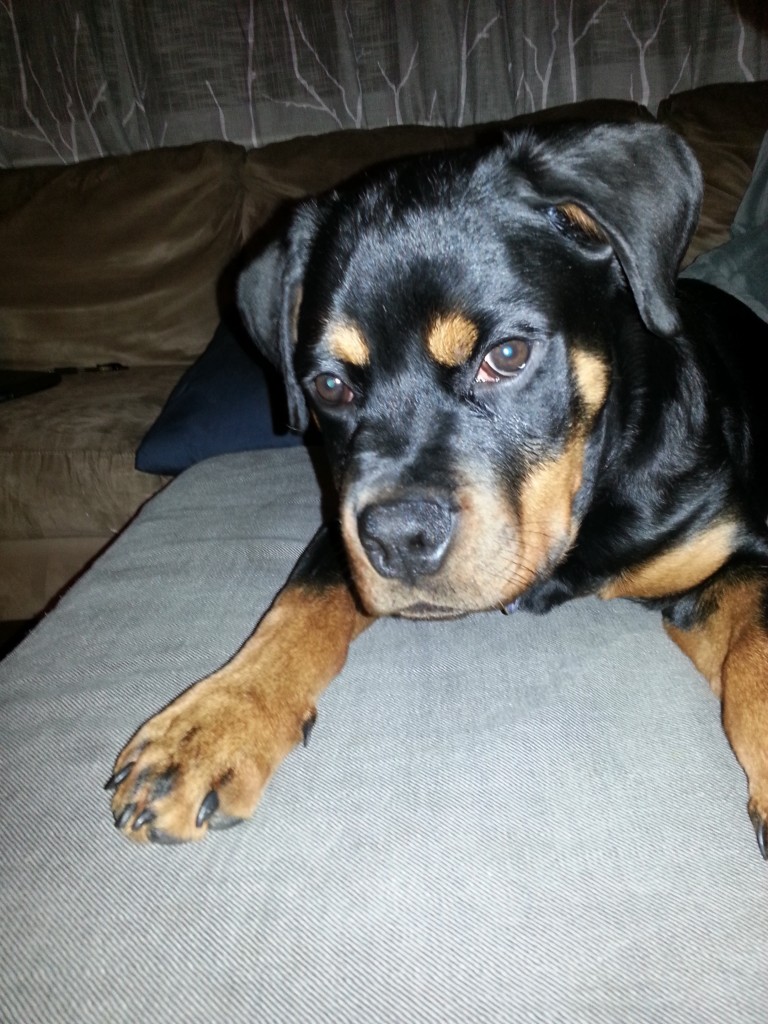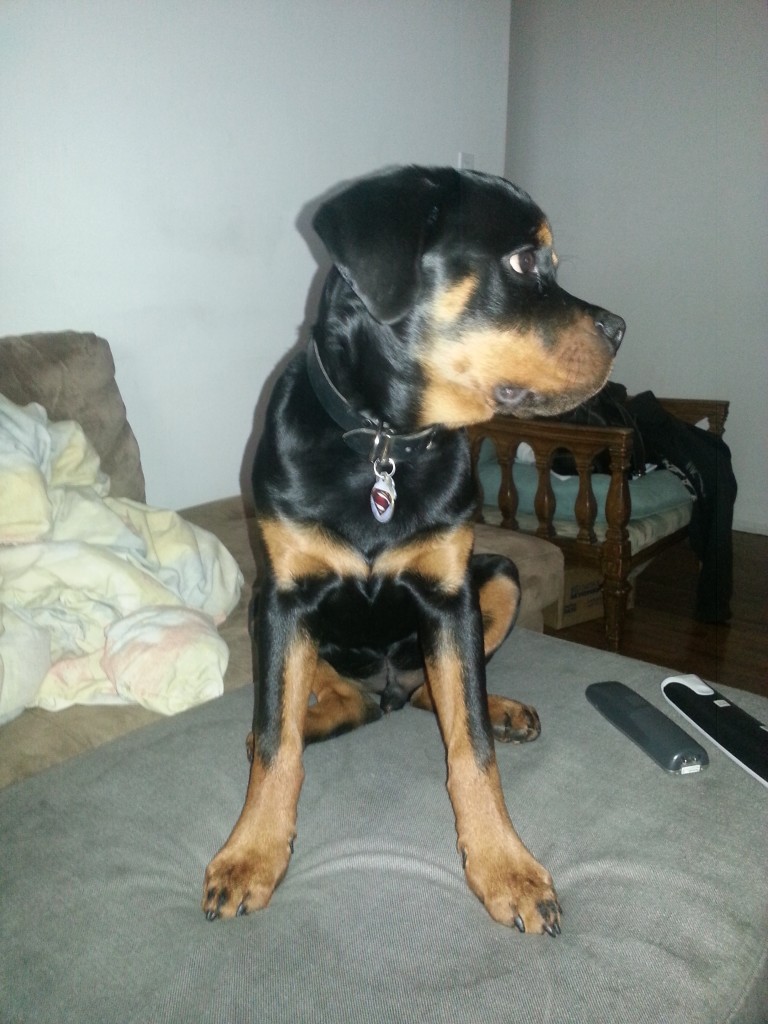 Good Morning and Happy Veterans day Alice! Hope all is well over there and your enjoying the WHOLE family!. Ragnar is doing great his temperament and intelligence continue to impress my wife and I everyday!
Hi Alice hope all is well, Ragnar is approaching his second birthday in may and we are in the process of selecting an adult food for him. He has been eating the Fromm Gold Large Breed puppy and after review and research we are leaning toward the addiction brand due to the fact he is a picky eater. My wife and I would like to know your opinion of this food mainly due to presence of nothing short of unique ingredients (Kangaroo?) Please let us know. In other news Ragnar also started his obedience/protection training and his performance from day one has been nothing short of amazing. Upon learning Ragnar was bread from Guardian Rottweiler's he was extremely happy for he had trained 2 previous dogs from you and stressed how lucky we are to have chosen possibly and I am quoting the trainer "Maybe the top rottwieller breeder in the United States". Anyway please let us know about the food whenever you can we know you are very busy.
Regards to you and your Family,
The Gramarossa's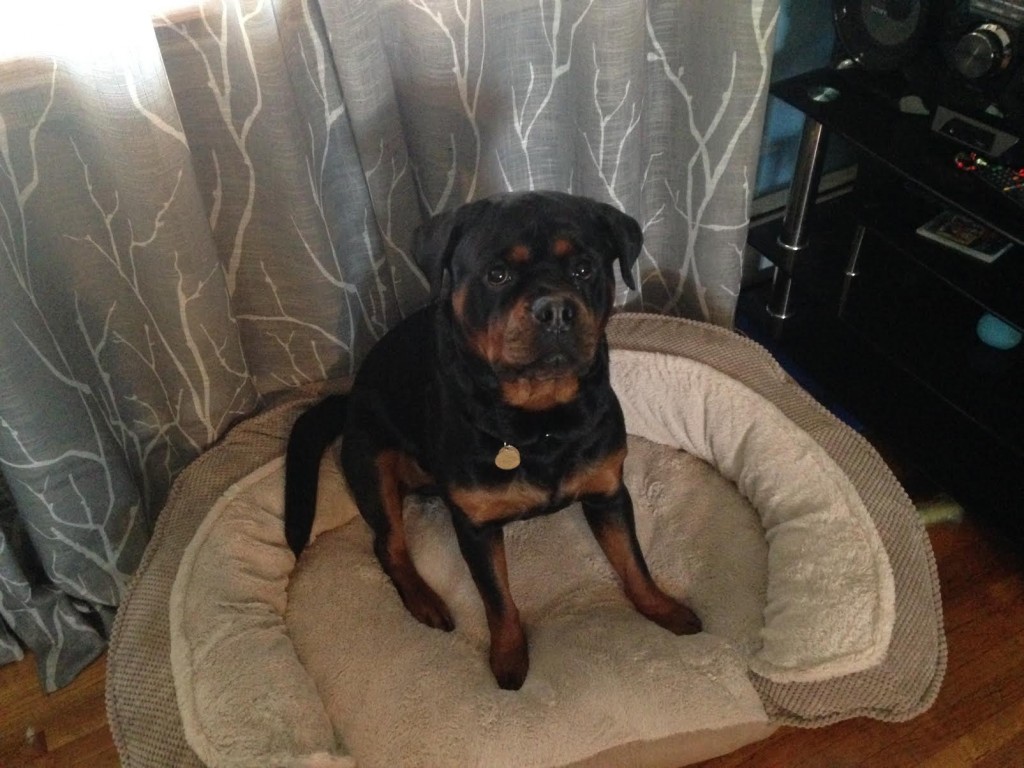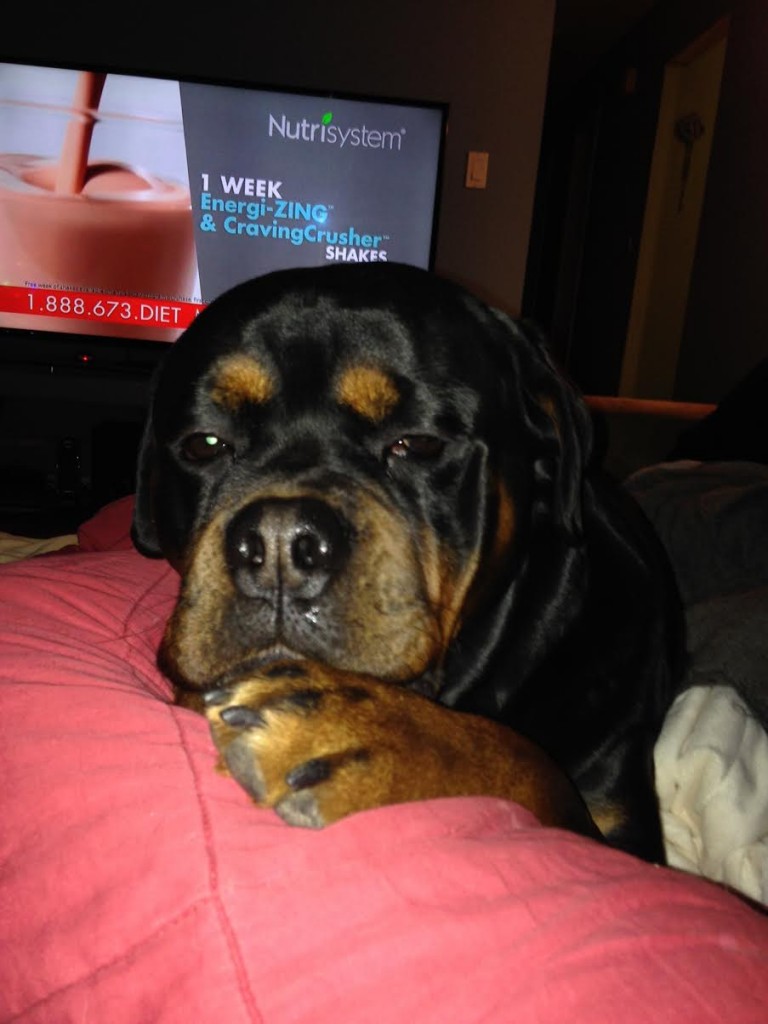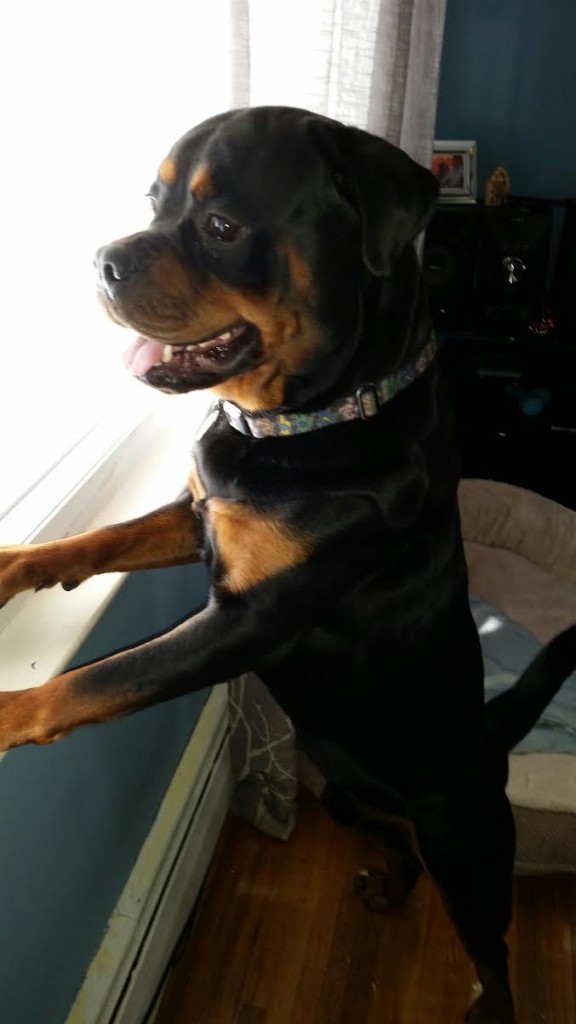 Hi Alice hope all is well here are some pictures of Ragnar at school in Brooklyn yesterday. He continues to progress every week and the trainer is so happy to be working with a dog of his caliber. He reminds the class most sessions about the importance of genetics when owning a working dog. Hope you all are starting to thaw out after a long winter.   – The Gramarossa Family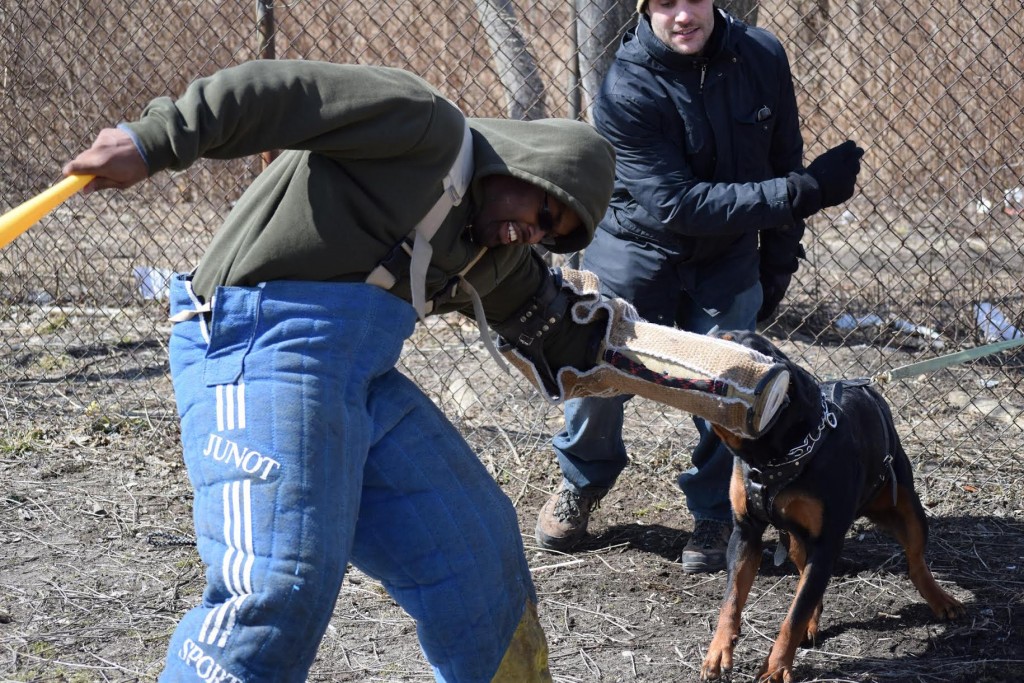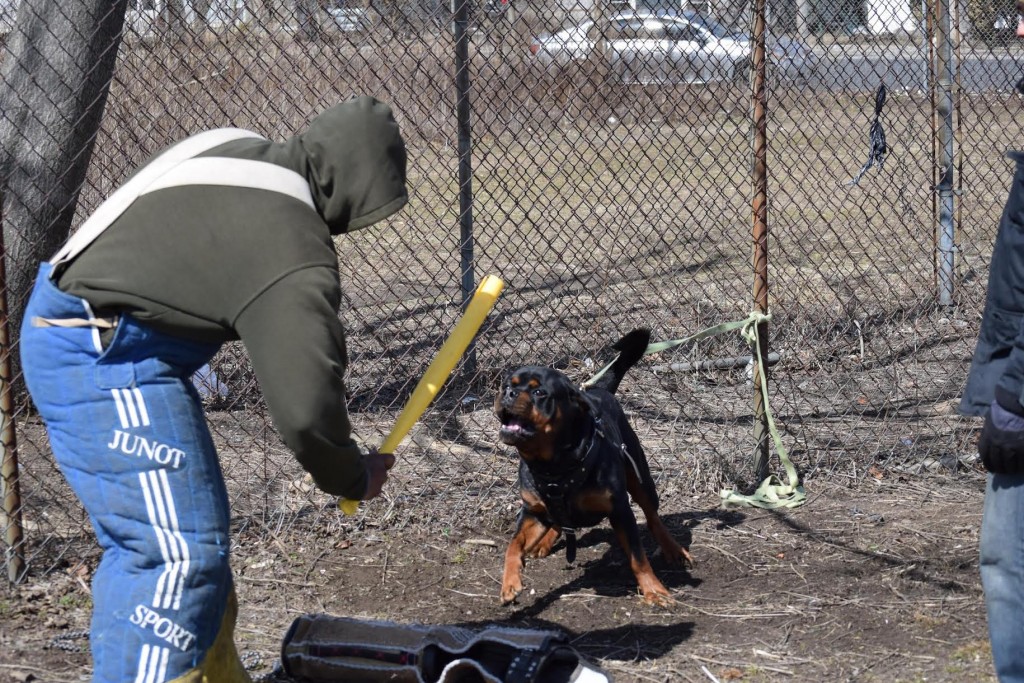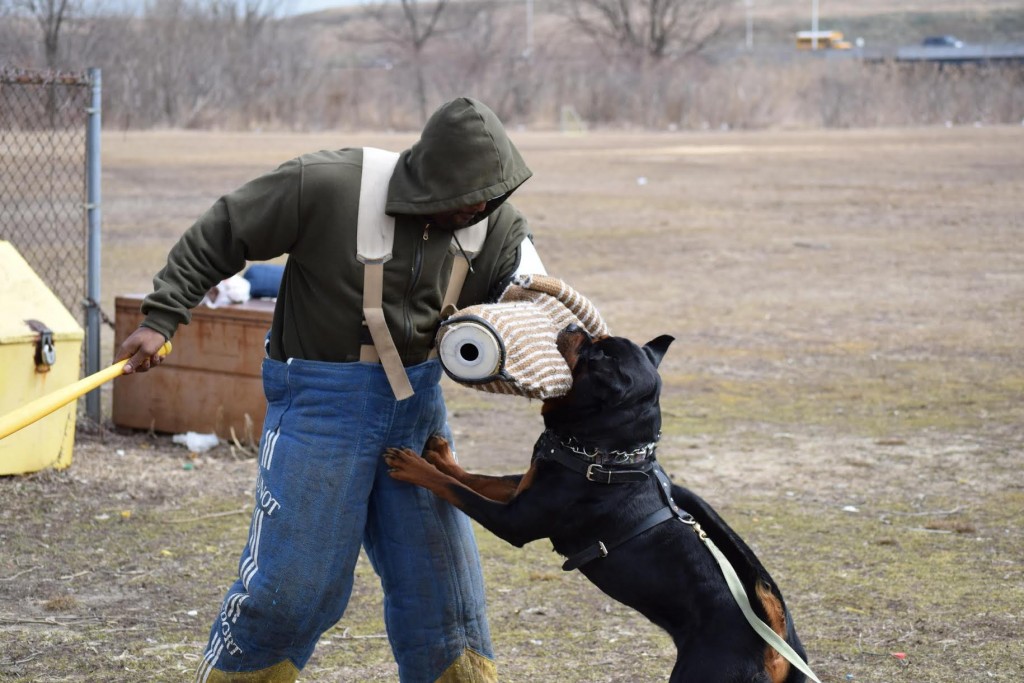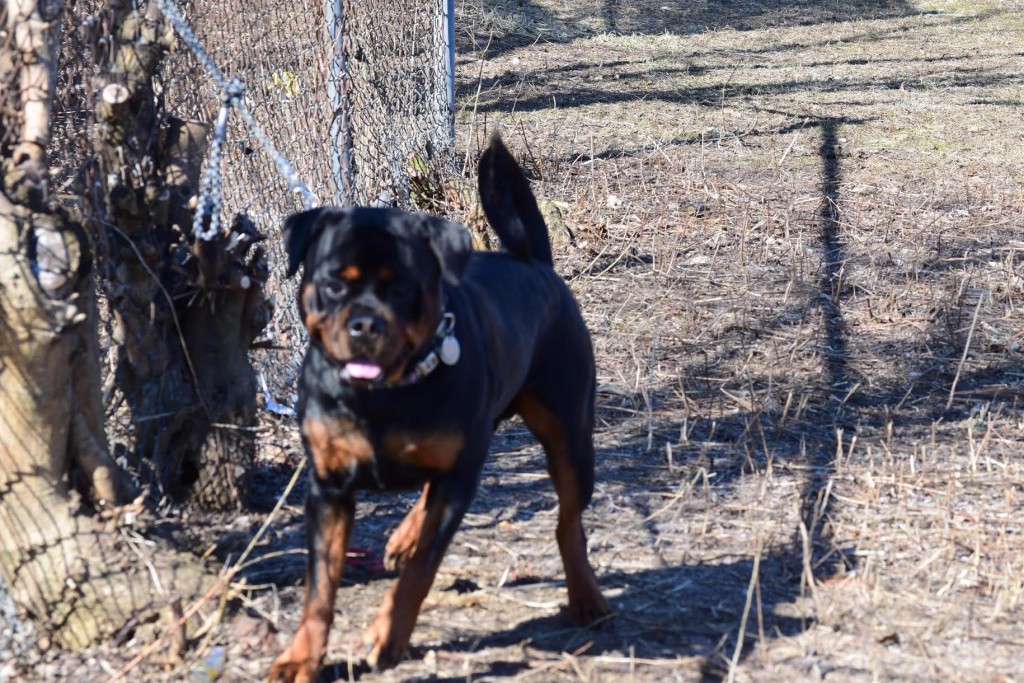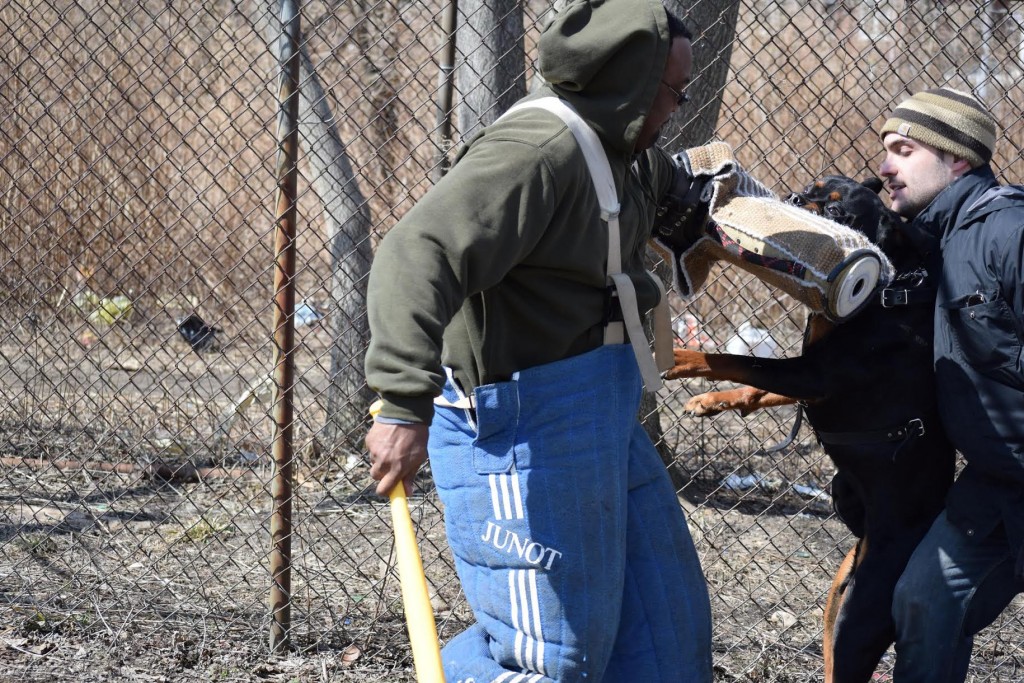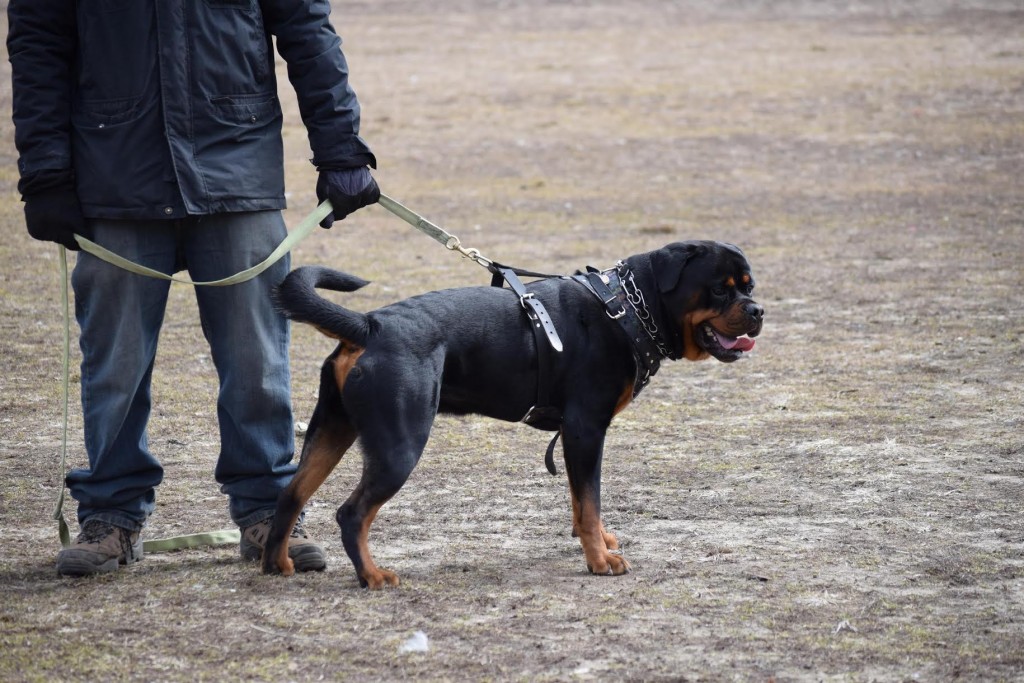 Hope everything is much better with you and your asshole neighbors.
I know we are bombarding you with pics of Ragnar but we are so proud of him and he is growing up so handsome.
Thank you again for letting us have him, he is such a good dog its unbelievable sometimes.
---
"Mystic" Guardian Haiku Von Gottschalk
Wanted to share a few pictures with you.   Mystic is doing great and she's my youngest sons best friend. They play for hours on end.  Thanks again for making the experience enjoyable, even though your engine fell out your car. :-(.  Have a Happy Thanksgiving and holiday!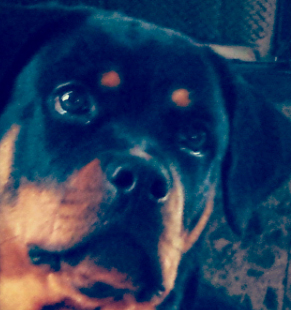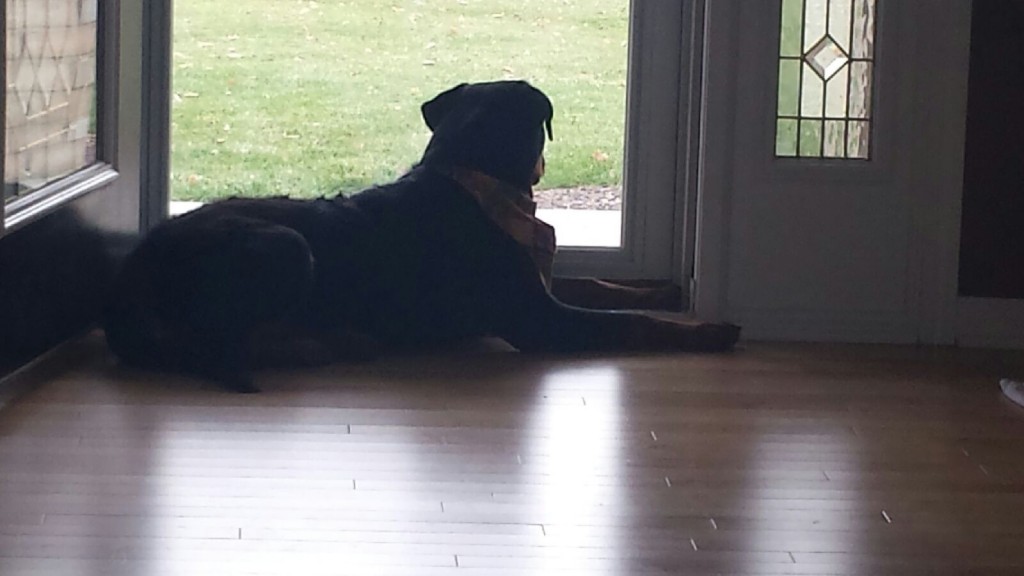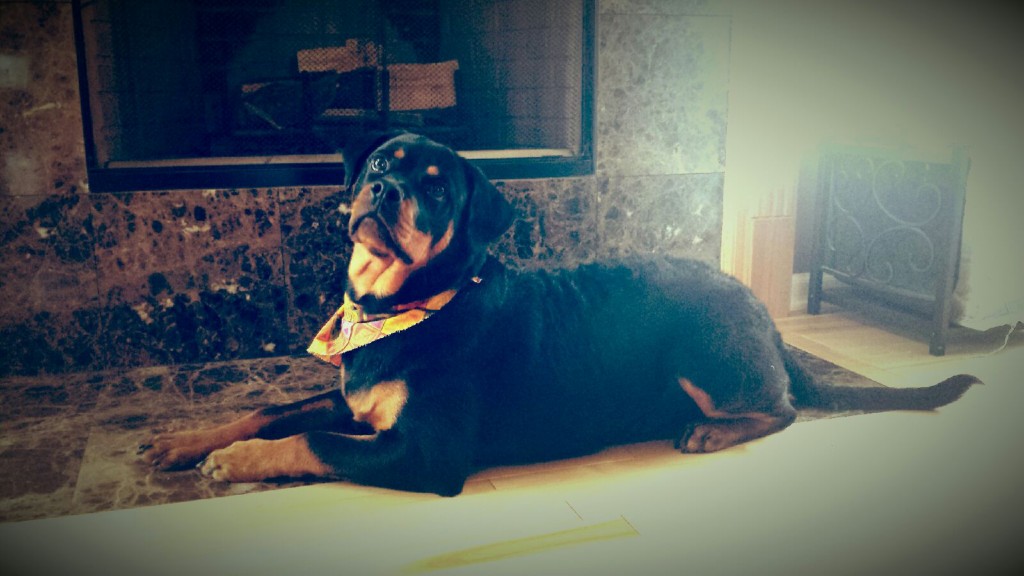 ---
Guardian Hank Von Gottschalk

We are writing in support of Alice Velasquez and Guardian Rottweilers. We chose Alice as our breeder specifically because of her philosophy about what a rottweiler should be. We were grieving for the loss of our rottweiler Samson and I came across Alice's website. I read every piece of information she included on her website. Just from this information and later speaking with her, I knew we made the right choice. Our puppy Hank is very clearly a product of great breeding. He is good with every type of animal and he has met. Hank goes to the animal play dates at Paws and Play, his training facility, twice a month. Kacie D his trainer and the other workers at Paws and play tell us each time we bring Hank that he is so well behaved and kind to the other dogs he plays with. He is so showing tremendous aptitude for agility in his training. In our training sessions with Kacie, we are preparing Hank for the Canine Good Citizen test. He is passing everything presented to him. We are extremely confident that when he takes his test he will do awesome.  
My husband and I are beyond proud of our Hank. When we walk him around our neighborbood and the surrounding area, he does very well on his leash. When he meets bicycles, runners, etc. he shows no aggression and keeps his focus on what he is doing. This is a puppy who is only a little over 14 months old showing this behavior. This is very mature behavior. 
At home Hank enjoys playing in his pool, chewing his bones and plaing ball with Mommy and Daddy. He was so easy to train and learned sit and fetch within a day. When Hank is presented with new things, he picks them up with no problem. When Hank is unsure of something he always puts himself in sit and waits for our signal that everything is ok.
I am including pictures that I believe will show Hank's personality and what a sweet and gentle boy he is. 
We are so thankful for our boy and thankful that there is someone like Alice in the world who cares about our Hank's breed so much. Because of Alice we were able to have a rottweiler that is a credit to his breed.
Hope and Chris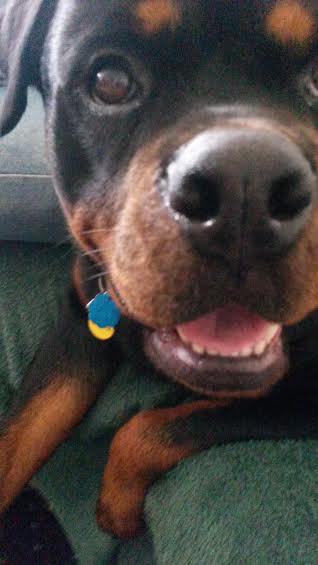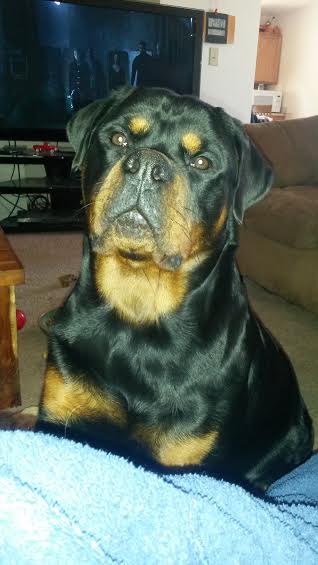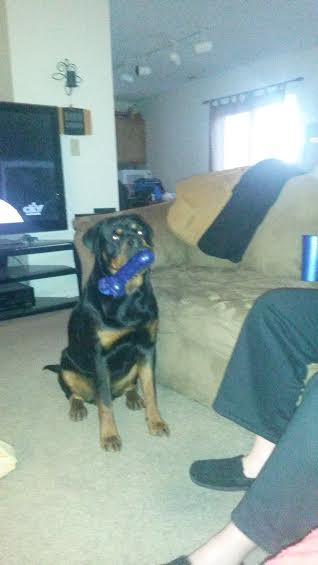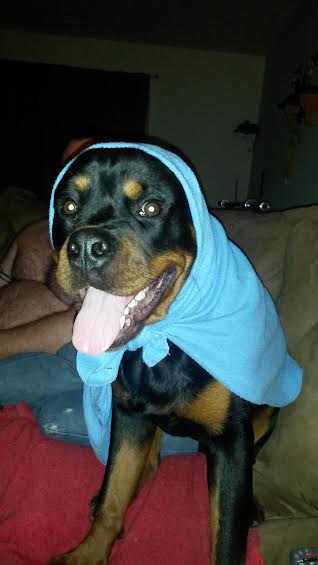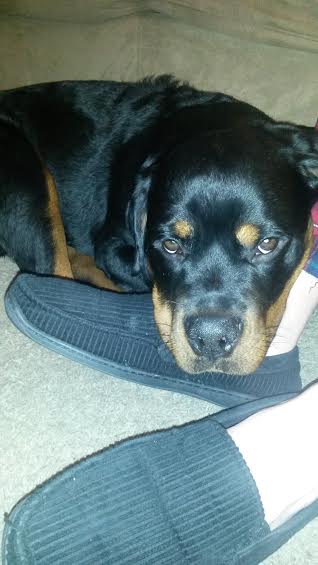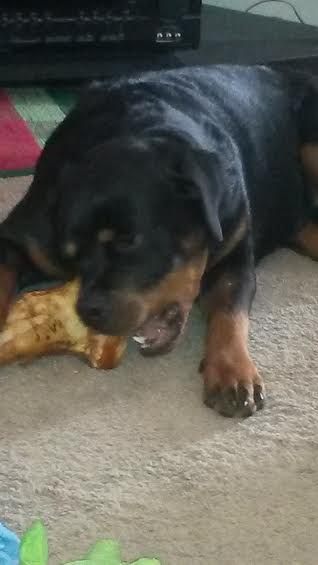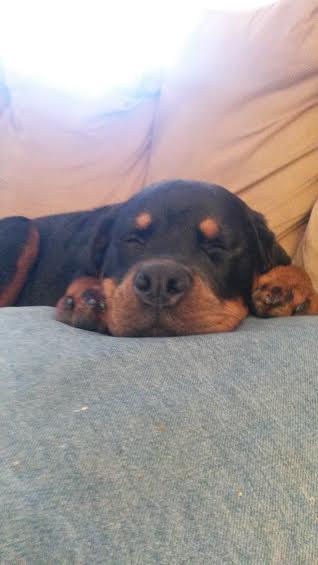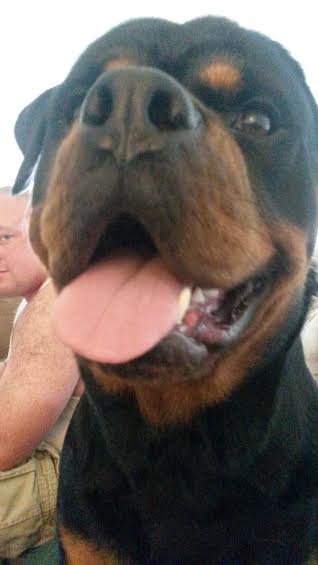 Guardian Haven Von Gottshcalk
This just shows the gentleness and protection a Rottweiler can give.
Gentle and smart enough to be around a 3 month old baby but fierce enough to protect to the death.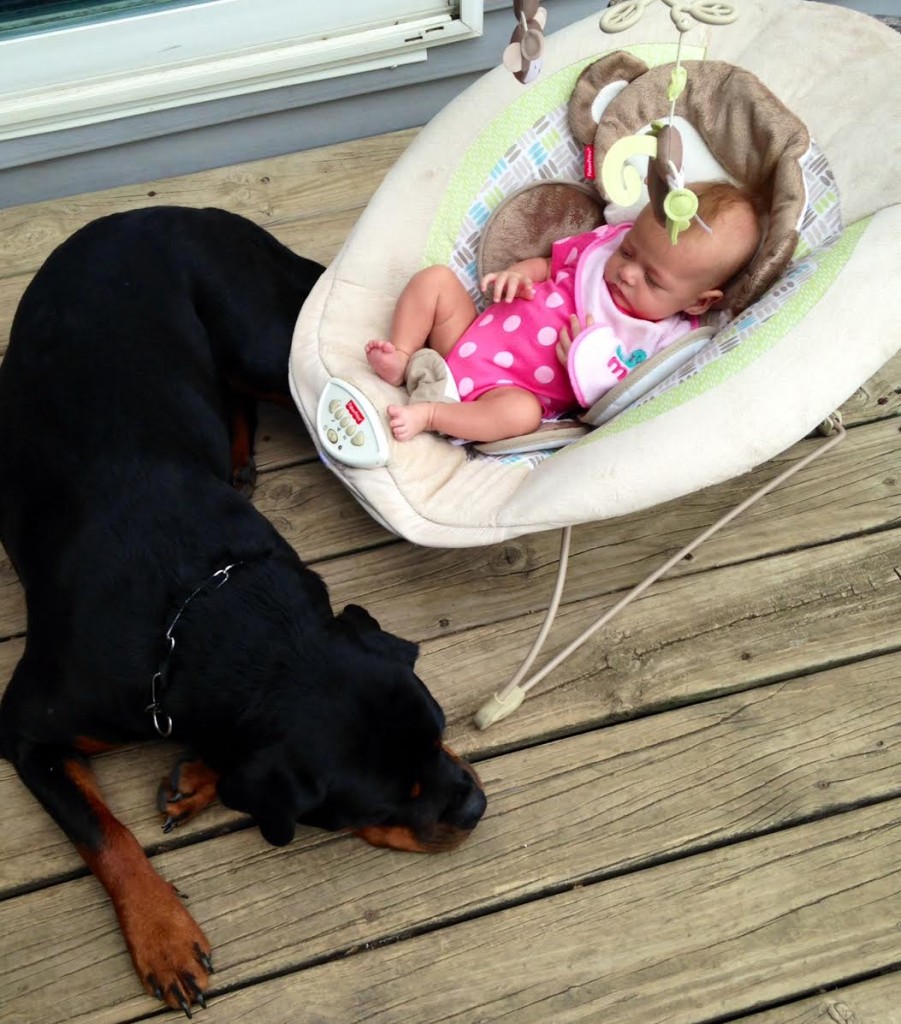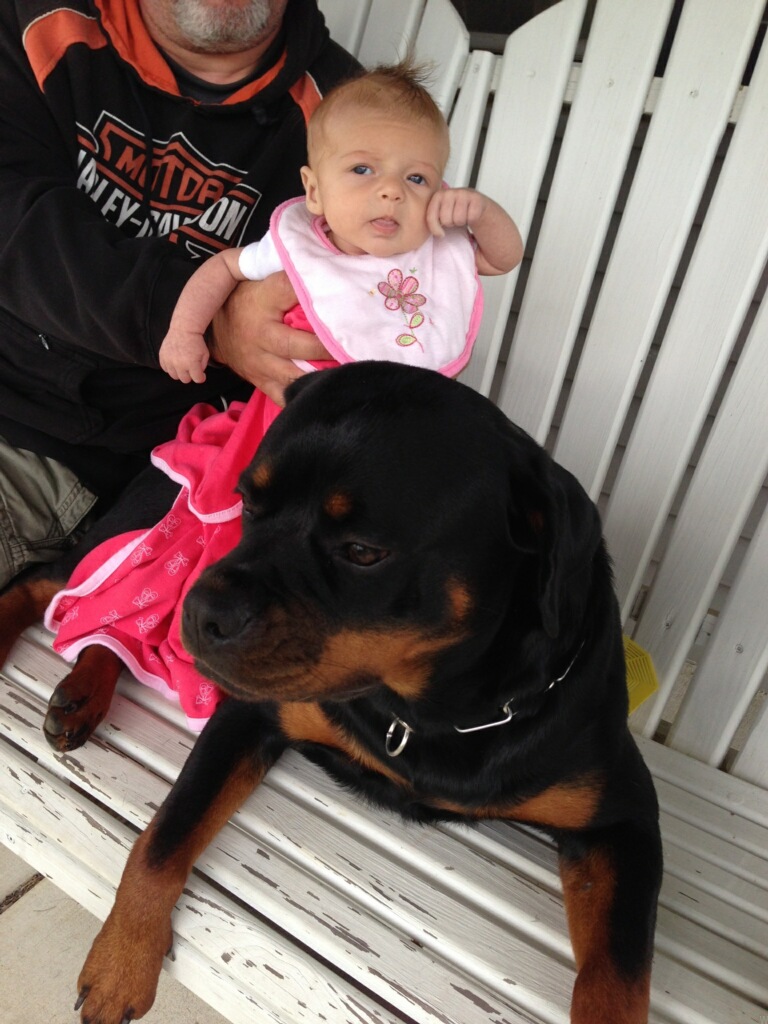 (Visited 43 times, 1 visits today)