Piko x Salvana
Sire: Piko vom hause Edelstein
Dam: Salvana von der Kosmay Wald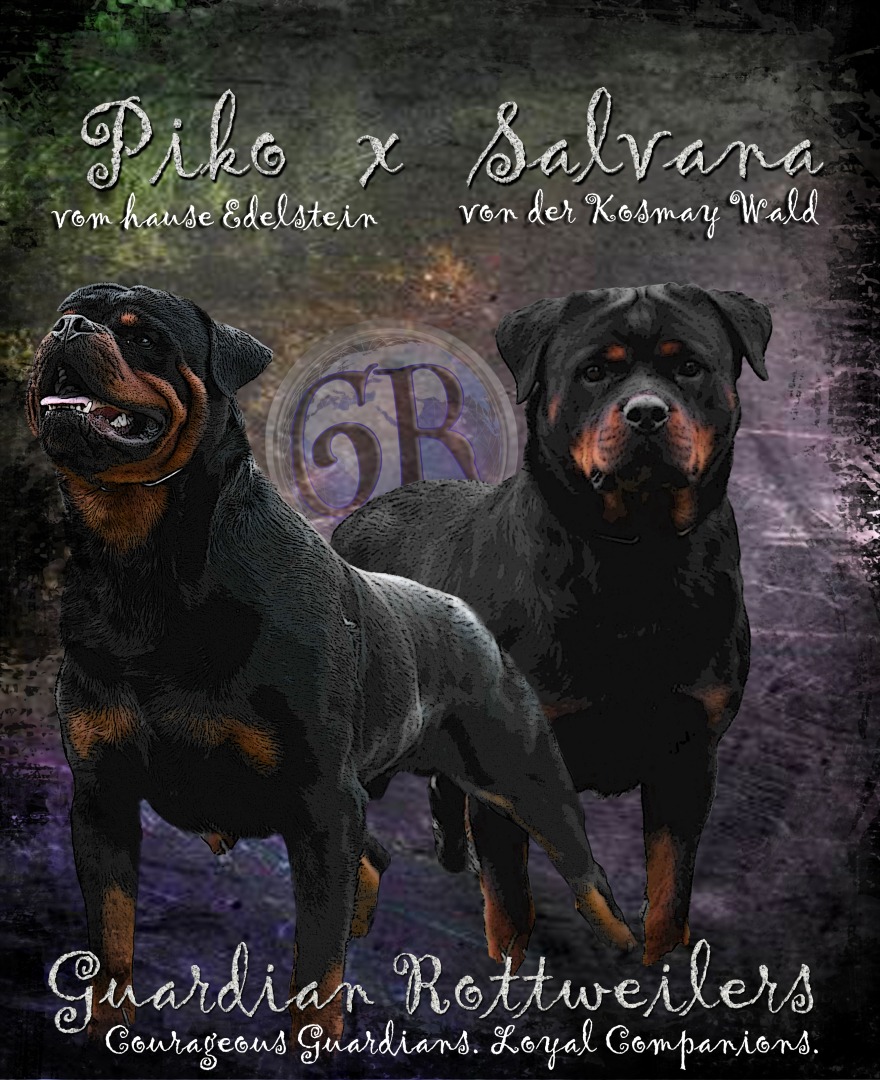 Salvana's Kings:
Mason
RESERVED!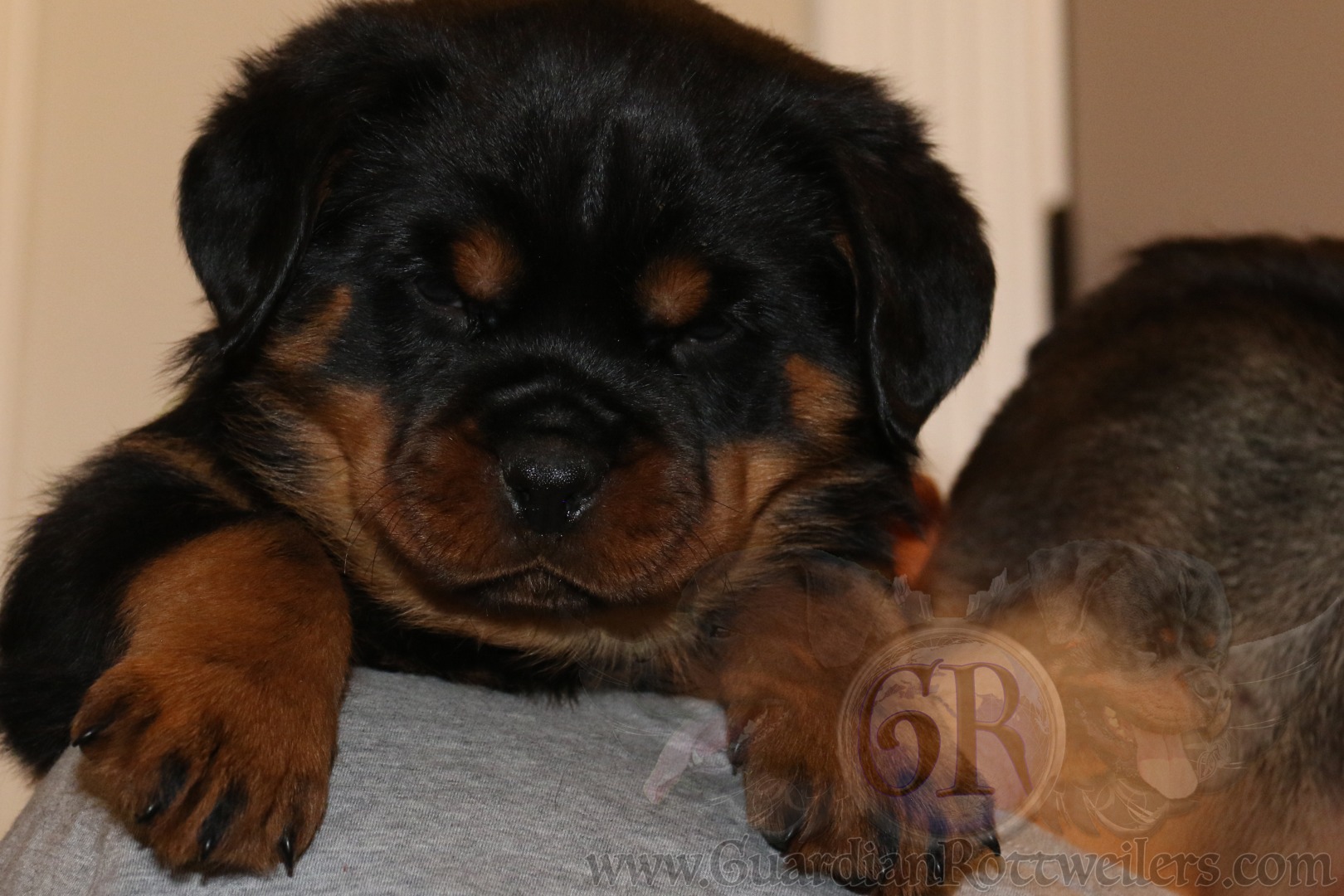 Magic
RESERVED!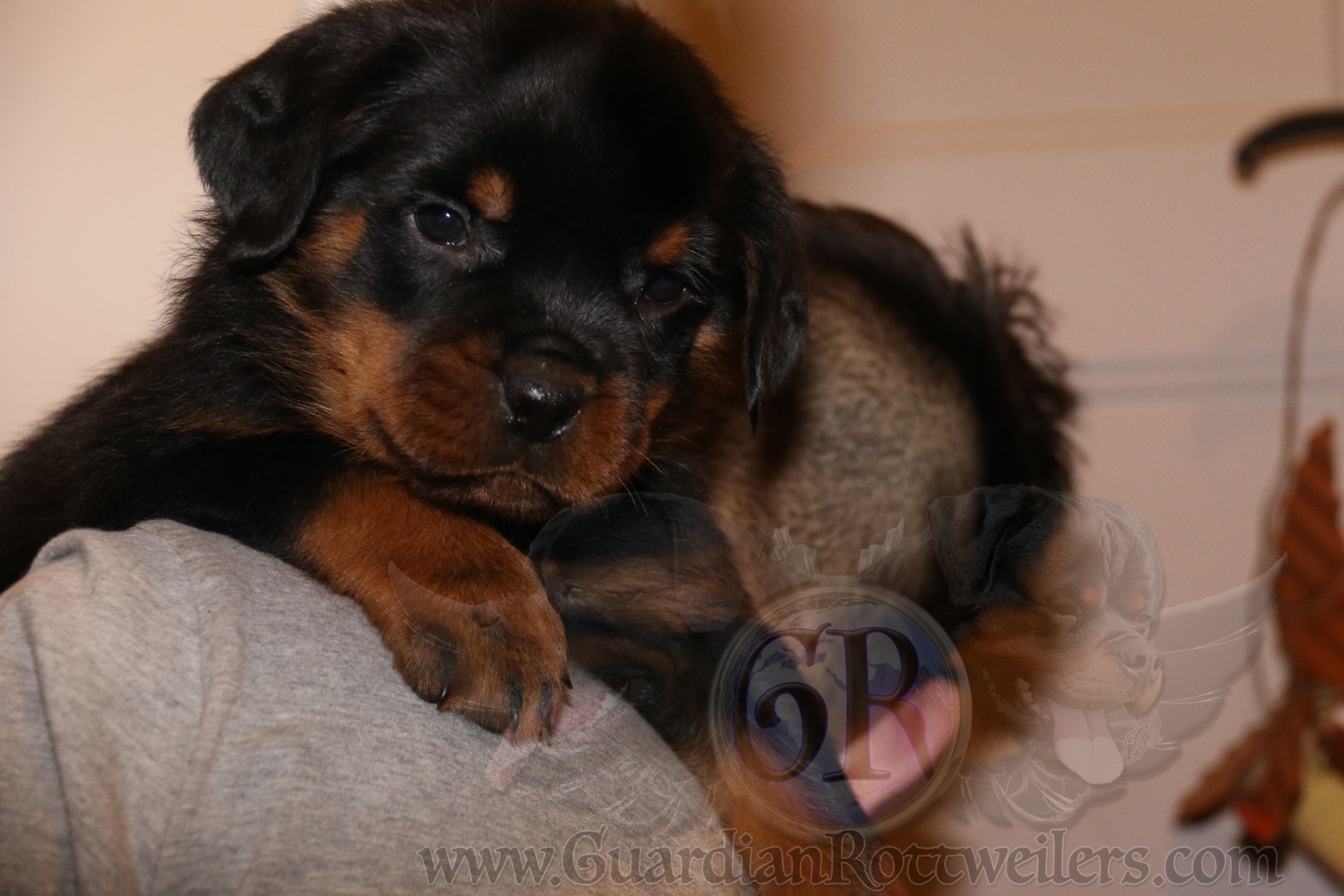 Maverick
RESERVED!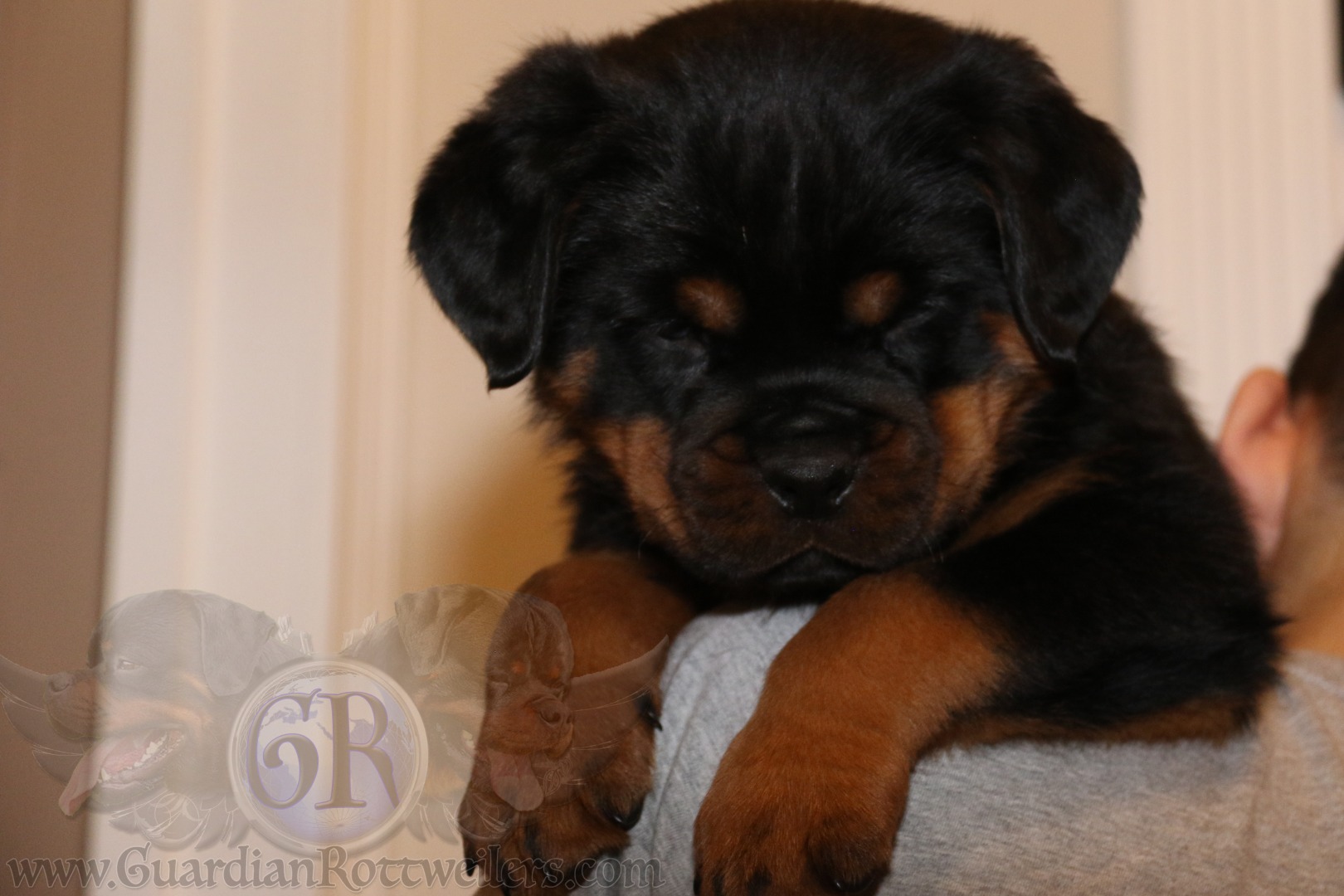 Miles
RESERVED!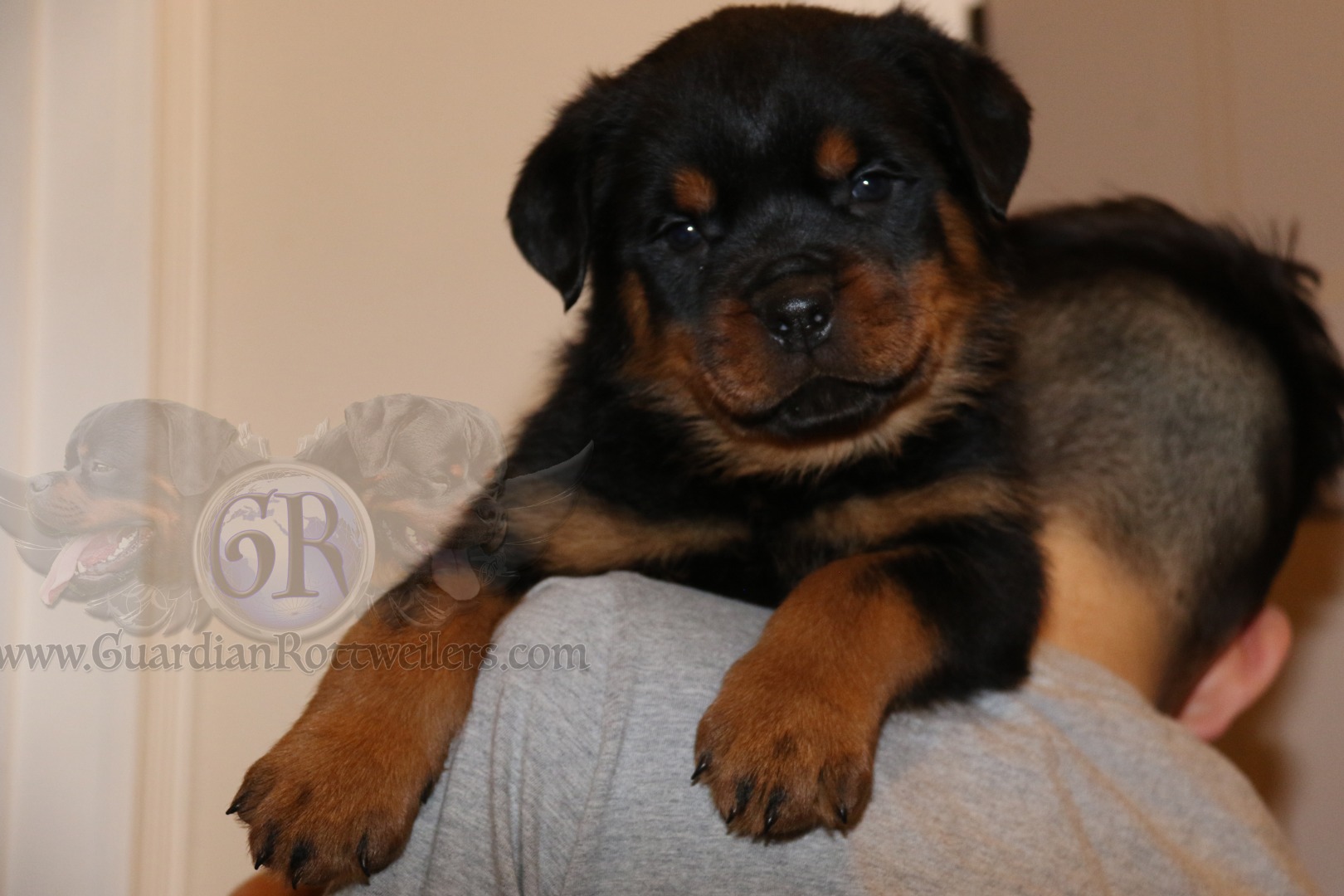 Salvana's Queen:
Mira
RESERVED!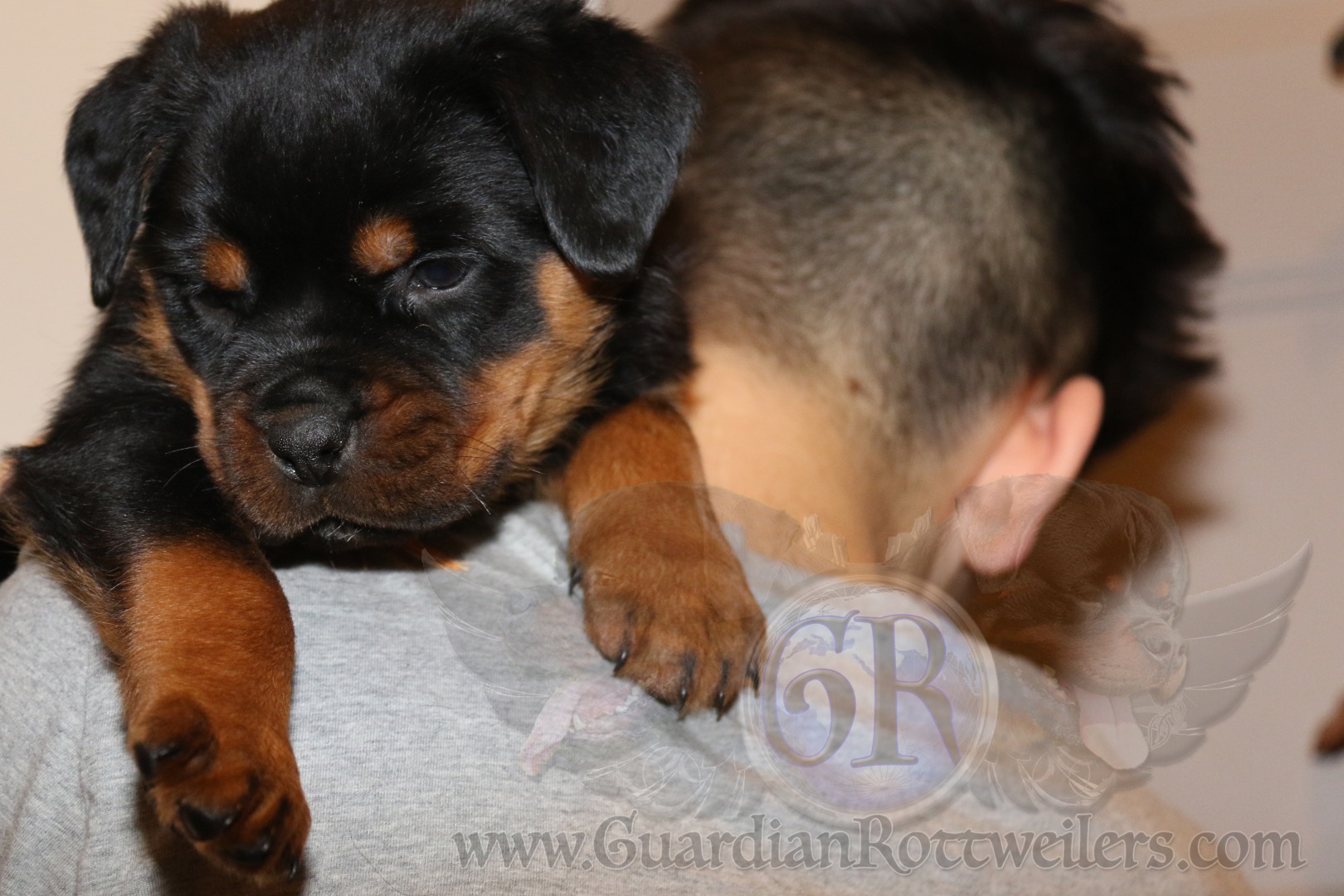 Salvana gave birth to some of the biggest newborns we have ever had at Guardian Rottweilers!!  Every single pup was a 2 hander!  Salvana is an amazing mom.  Sorry the photos/video are not better, but she kept climbing in my lap, even while nursing!  A bit hard to get photos and video from that angle!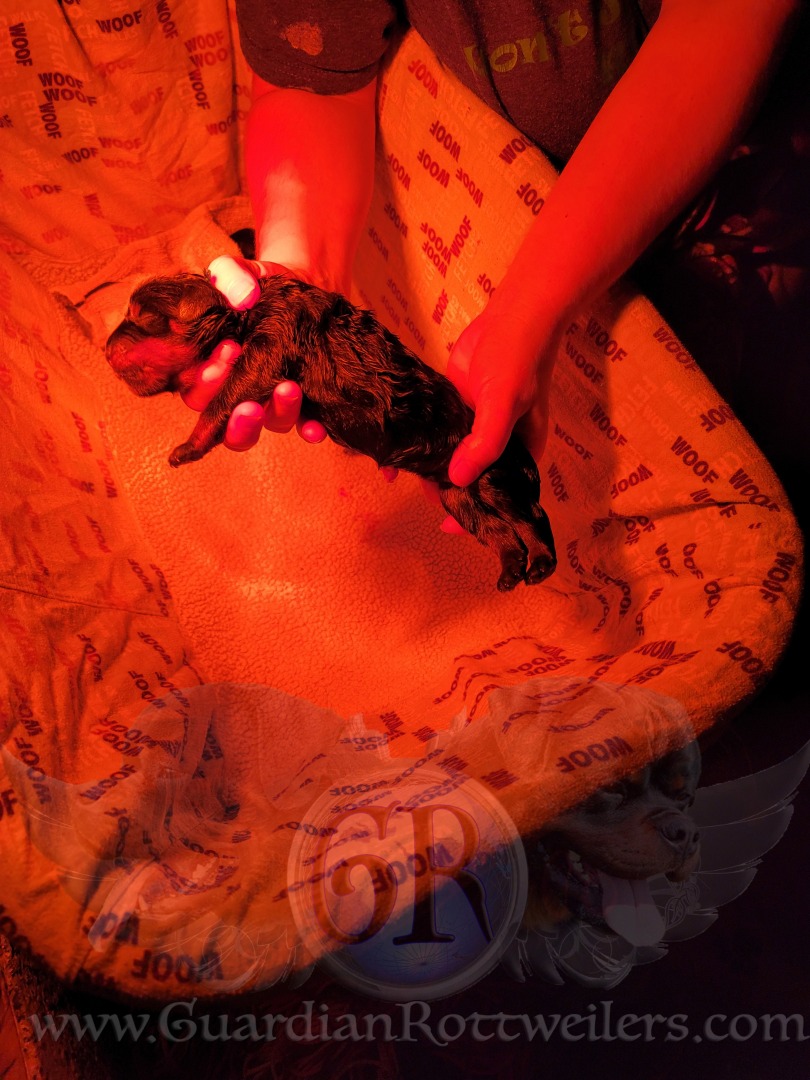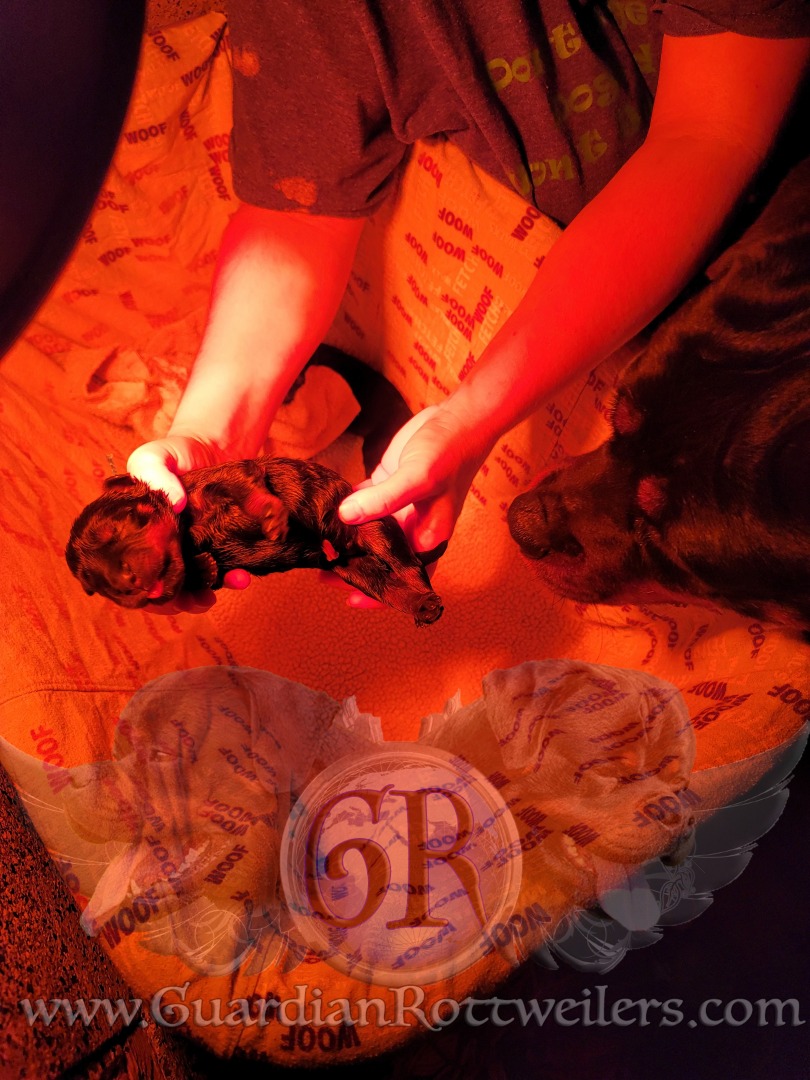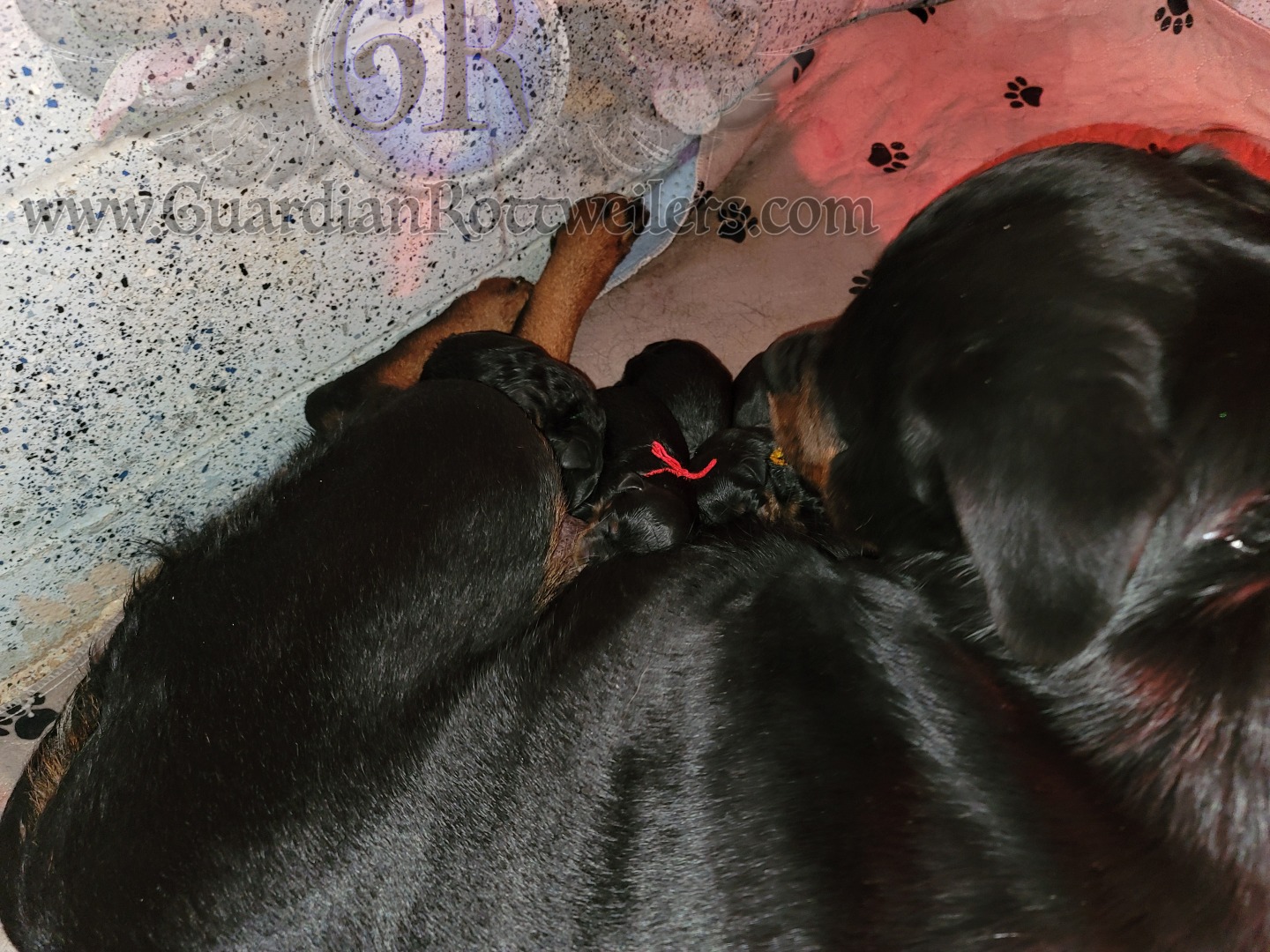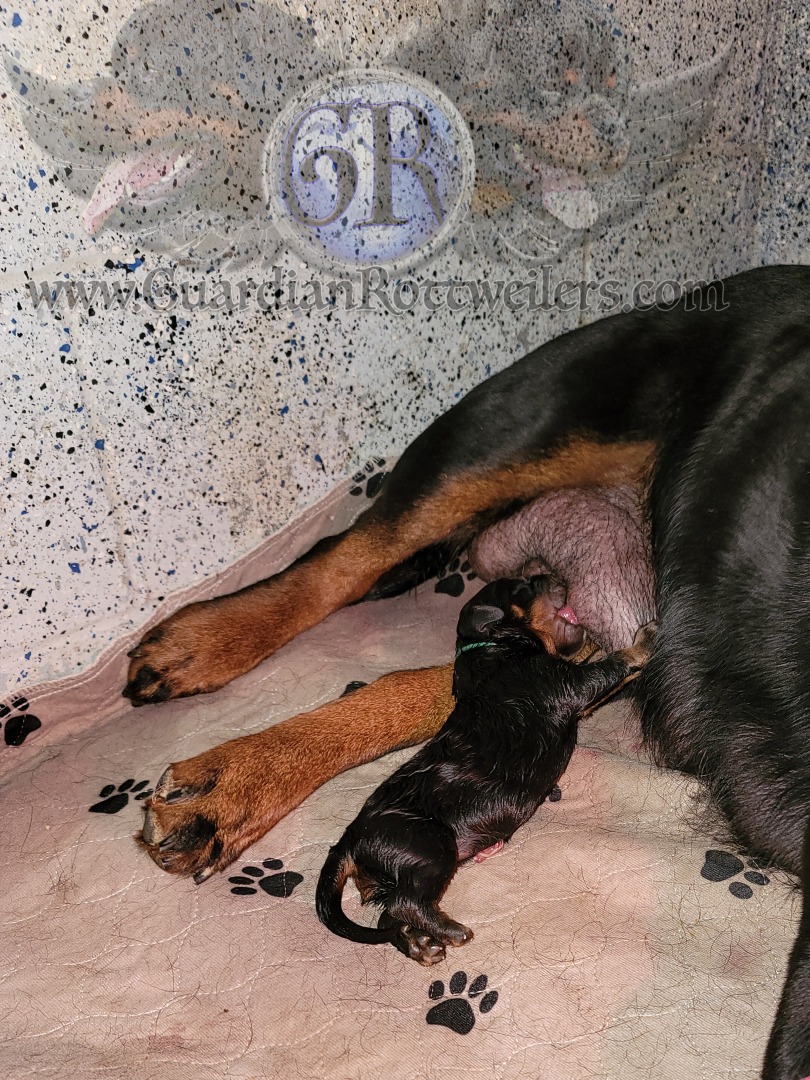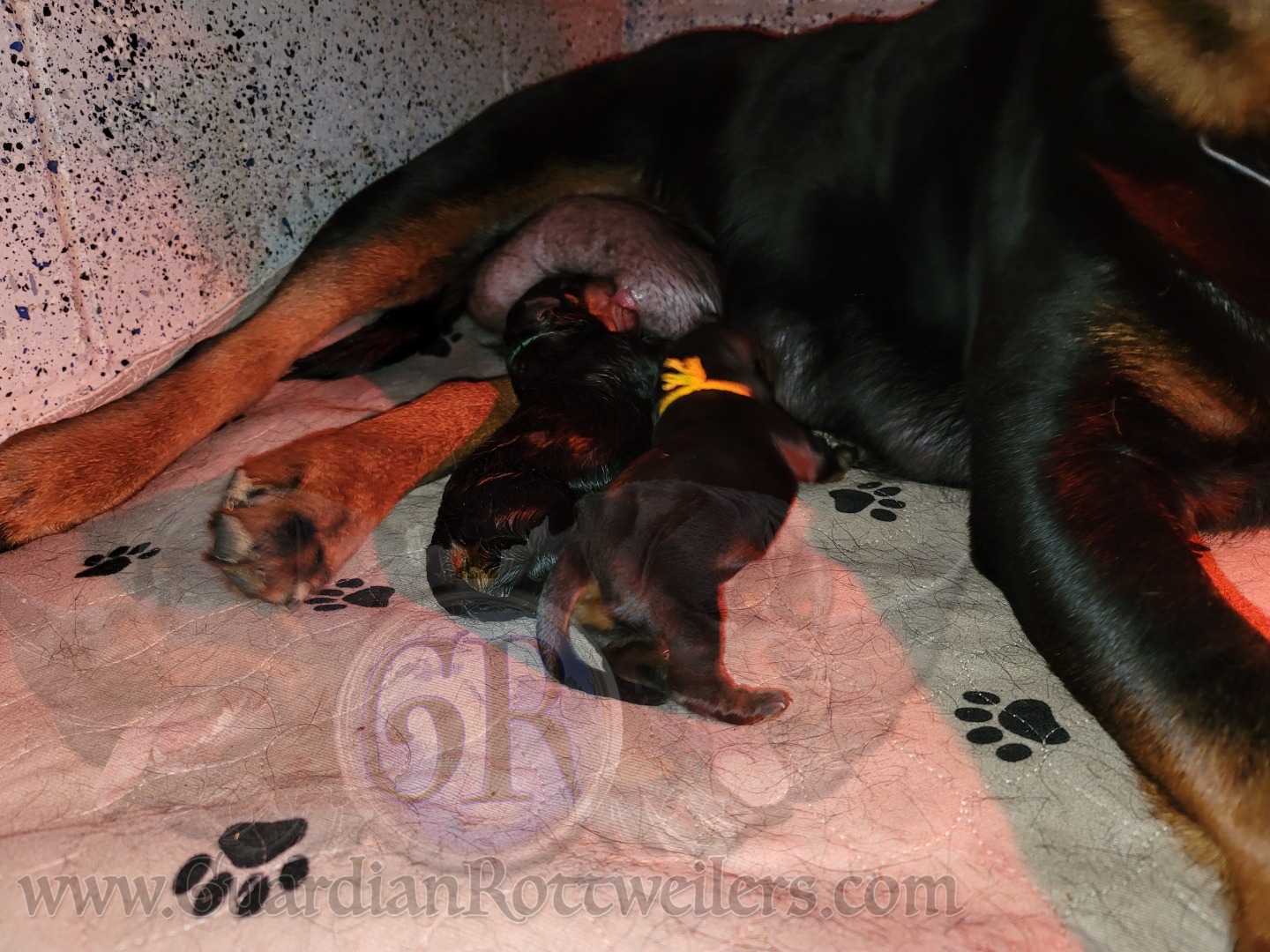 ---
Guardian Maverick Von Gottschalk
He is settling in amazing. He LOVES his brother and sister.
Great with the cat, very low prey drive.
He is so confident and sure. What a great quality in a puppy.
He has met many new people today.
He has been awesome.
He is playing at my feet as we speak with a toy.
Thank you for him.
Tami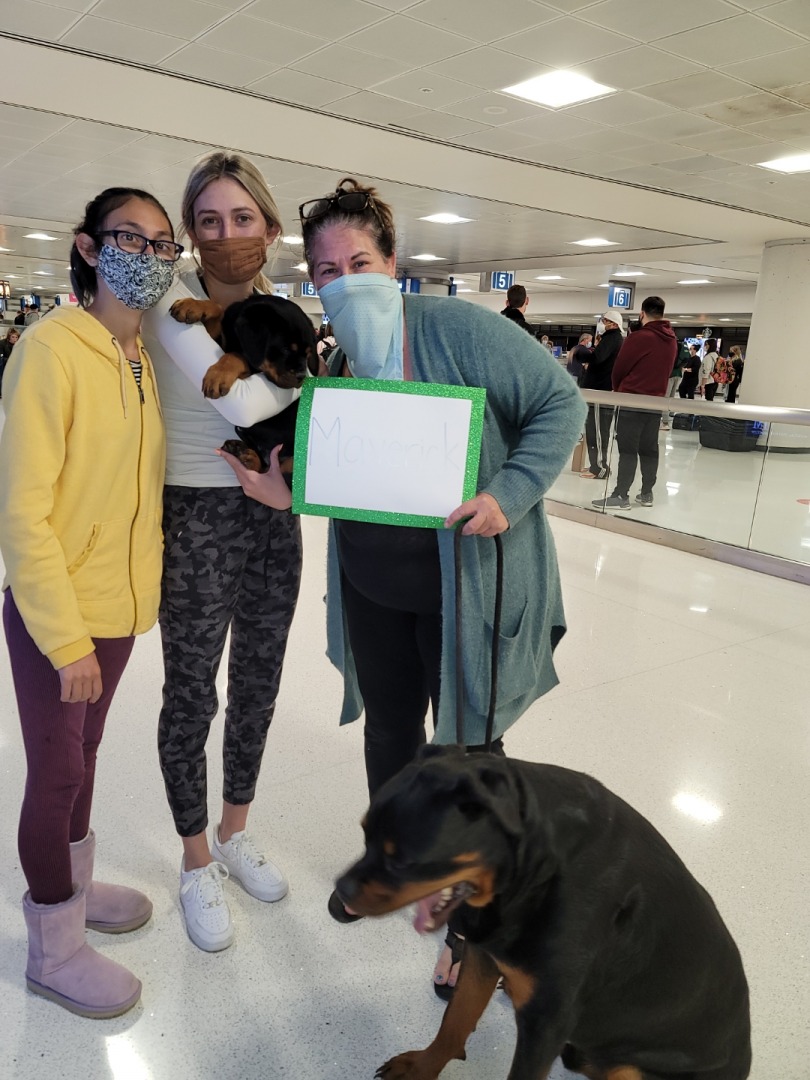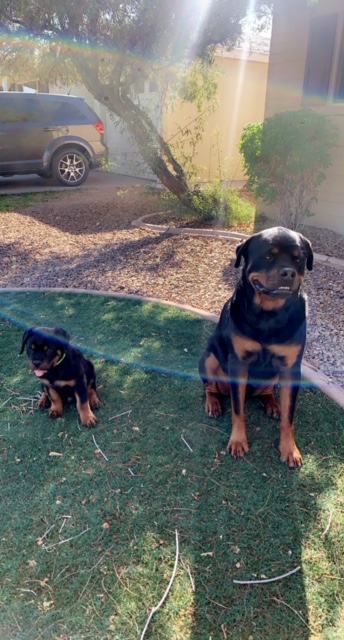 They were playing together tonight.
They will be fine. I really love this little guy.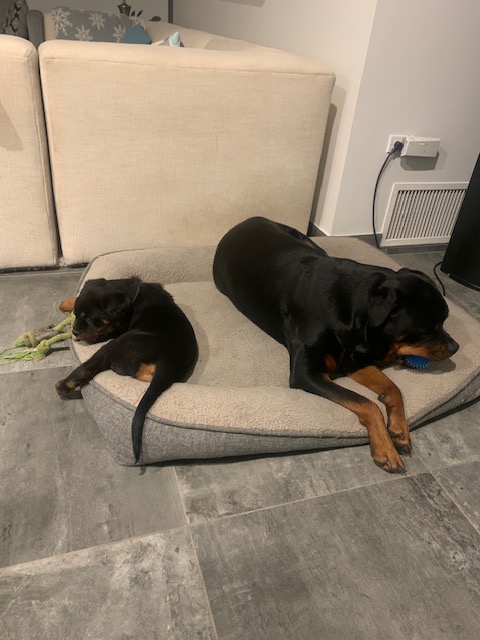 Everything is great here with Maverick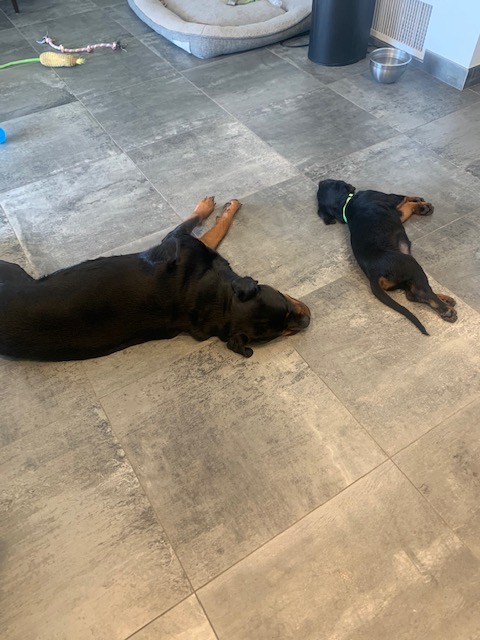 Alice
I just wanted to tell you how well maverick is doing. He has settled in great. He has a routine, gets along awesome with all the other animals.
He is smart and sweet and so balanced. We could not be happier with him.  I feel like he fills out family out perfectly.
Thank you for giving me what you represented.
Tami
I just wanted you to know that everything was going so good with Maverick.
I am sure sometimes you worry
But we are all good here.
He has taken to crate training VERY well.
Pack walks great.
Socializing as much as we can while also keeping him safe
Goes to work with me everyday
and the most special part is he gets to climb in bed with me from 5:30-6:30 every morning. He knows when it is 5:30 and he gets to come in bed.
Thank you again for him
Tami
I sent you a couple emails about Maverick, and I don't know if you've read them or not. But I wanted to let you know what an exceptional dog you bread. I never in my life thought I would get one like this. He is really perfect in all accounts. We love him so much and he fits in so perfect with our family. I've never seen a mine so balanced and clear. A willingness to learn and to work. But he's just so good and so sweet. And so so smart
(Visited 53 times, 1 visits today)