Guardian Rottweilers J LITTER
Sire: TK's New Yorker
Dam: Hade de Breogan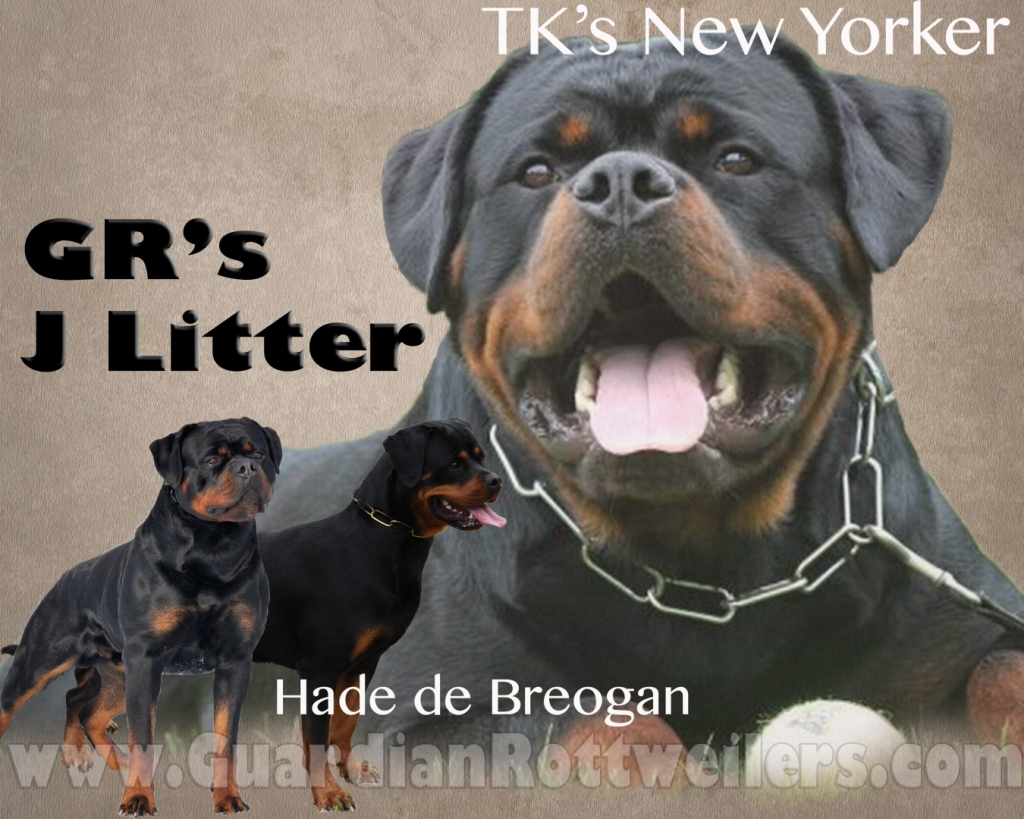 ---
"Sampson" Guardian Jakobi Von Gottshcalk
He's doing great! He's about 31 pounds now. We're in the middle of a puppy kindergarten class and he's by far one of the most calm and focused, haha. He always eats well at meals but he's not particularly food driven in training so we always bring toys to class and a tug session is usually his favorite reward. Our vet LOVES him, says he's easily one of the most confident yet friendly rotties he's ever seen, a lot of the ones he sees are already people-shy at 12 weeks!
He does great in the house – he doesn't have free reign yet of course but he mostly knows what is his and what is not…he does like to snatch socks and trot around with them, but he usually brings them to us! We absolutely adore him.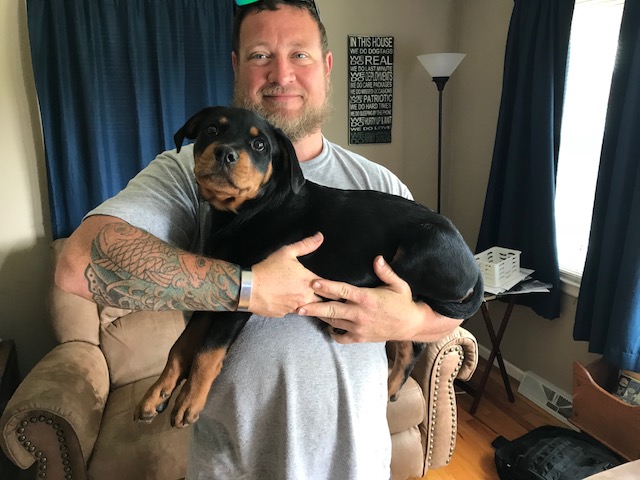 Hi Alice,
Thank you so much for the email replies over the last couple of days! I know you are a very busy person and I totally understand getting behind. I do really, REALLY appreciate the answers though, especially on the food issues. I think eventually we will try to make the switch to raw ourselves…just doing the research, looking at grinders, etc., right now.
Samson continues to be the star puppy at puppy class, the instructor likes to use him to warm up the shy puppies (had one that got slightly traumatized by an overly friendly and very large labrador puppy – Samson was twice her size but was polite and gentle and soon she was playing like they were best buds!) and to demonstrate the new things she's trying to teach. We are so stinking proud of him! He really has just the most amazing personality and willingness to learn and do.
Stay well and safe!
Liz, Matt, and Samson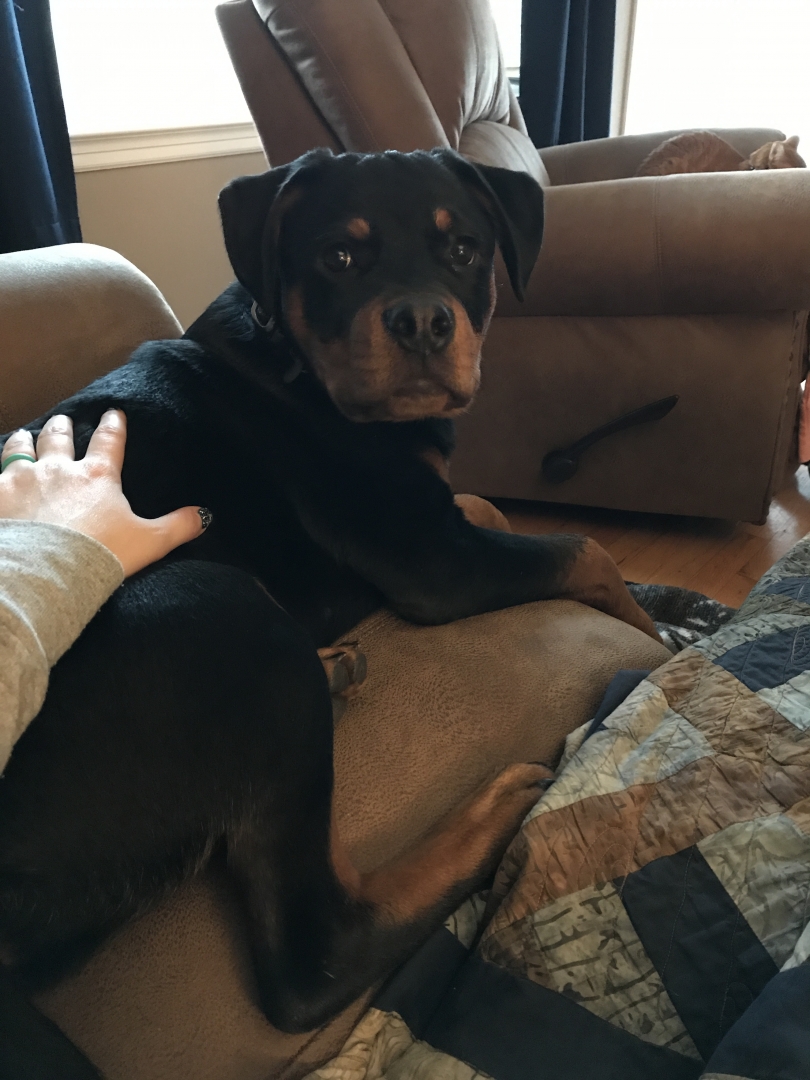 Hi Alice,
I just wanted to give you a Samson update (and ask a couple of questions, at the bottom)! It's been a few months now…it's hard to believe he's almost 6 months old. I've attached some pics for you, and a short video (the one where he's chewing on a bone was taken today)…he is a little over 60 lbs, and housetrained well enough that he sleeps in the bed with us every night now. I think we will end up upgrading to a king at some point in the next year, haha. Right now he's losing his baby molars, so chewing SO hard on his bones, but he's pretty good about not tearing up stuff that doesn't belong to him!
He is phenomenally well-behaved for a puppy this age. My experience has been mostly with retriever puppies, and he is unbelievably self-contained, calm yet extremely alert. NOTHING can sneak up on our house, but he can definitely tell the difference between a squirrel and a person on the walk. I absolutely love having him in the house. We live in a safe area, but I feel completely comfortable even at night by myself now. Not that I would depend on him to defend the house entirely, but I'm completely confident no one will make it even TO the door without us knowing about it. I am a rottie convert…I really did not think I would enjoy having one this much (Matt was already convinced, of course, and he gets a real kick out of watching me discover the rottie traits). When I'm home by myself, Samson never lets me out of his sight. When he was little we kept him gated off in the kitchen or bathroom when we couldn't watch him closely, but a few weeks ago he started doing this grumbling whenever I would put the gate up, and refused to go play with his toys, but would sit craning his head over the gate to try to see me. Finally I got SO TIRED of hearing him complain (not whine, but…grumble…I don't know how else to describe it), that I let him out just to see what he would do. He grabbed a bone and came to lay near me while I worked at my desk, never bothered a thing he wasn't supposed to…and that's the end of the baby gates!
He's a favorite at the vet's office, with our neighbors and family, really wherever he goes. He has such confident, unflappable personality, but he's a fool for belly rubs!
Liz (Matt, and Samson)
Hi Alice,
Just thought you might like to see a quick little video of Samson (Jakobi). He's almost a year now, we can't believe it! He's about 105 pounds now, he's in his second obedience class and we're starting on some nosework training. We love him so very much.
Hope you're doing well! Been following the progress of your little rescued peanut, such a sweetheart.
Liz, Matt, and Samson
Video
---
"Farva" Guardian Javier Von Gottschalk
Alice,
My puppy(Farva) had his first vet visit this past week and the Vet said everything looked good. He weighed a whopping 24lbs. He has been a bundle of fun and I cannot wait to see what the next few months bring. His next vet visit is August 29th. I'll let you know how things go and send some pictures later this month!
Sincerely,
Joe
Alice,
Farva is doing amazing! He is a ball of energy, and I cant get enough of him. He is doing great at puppy school(Bark Tutor in Broad Ripple). Everyone comments on his tail and the vet he goes to loves that he still has it. Everyone that meets him just adores him, he is good with other people and dogs.
I've reattached some pictures. I'm sending them from my laptop and not my phone this time, so hopefully they come through.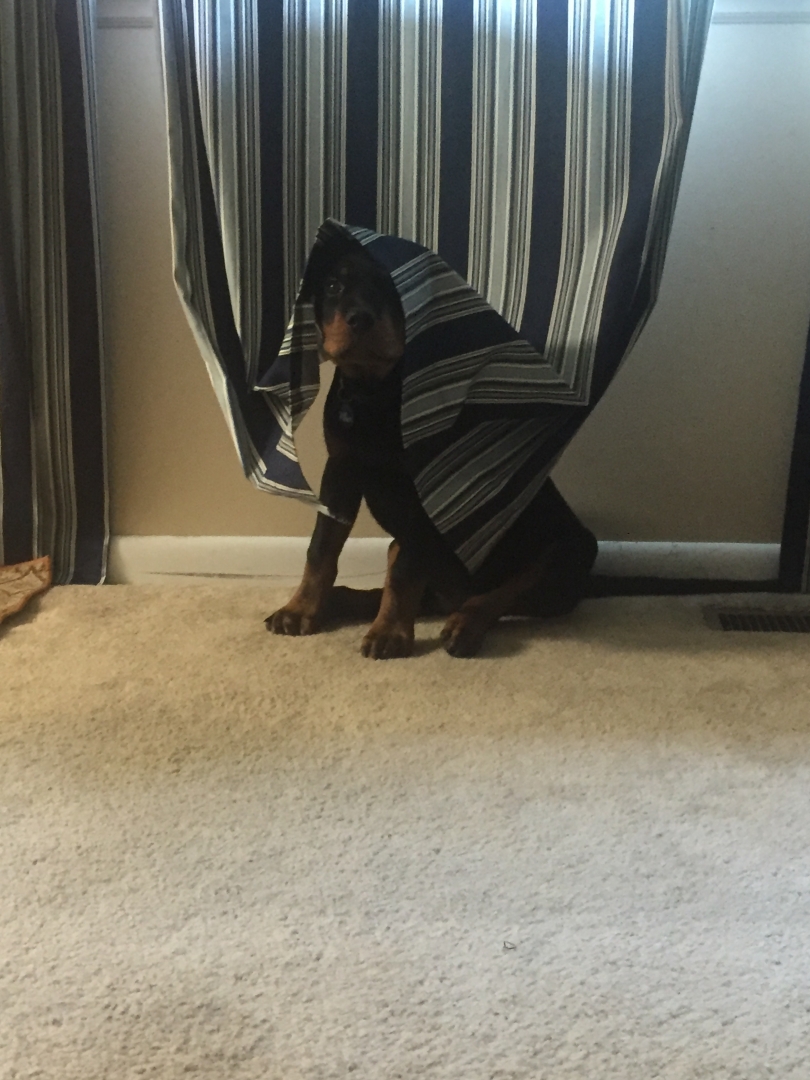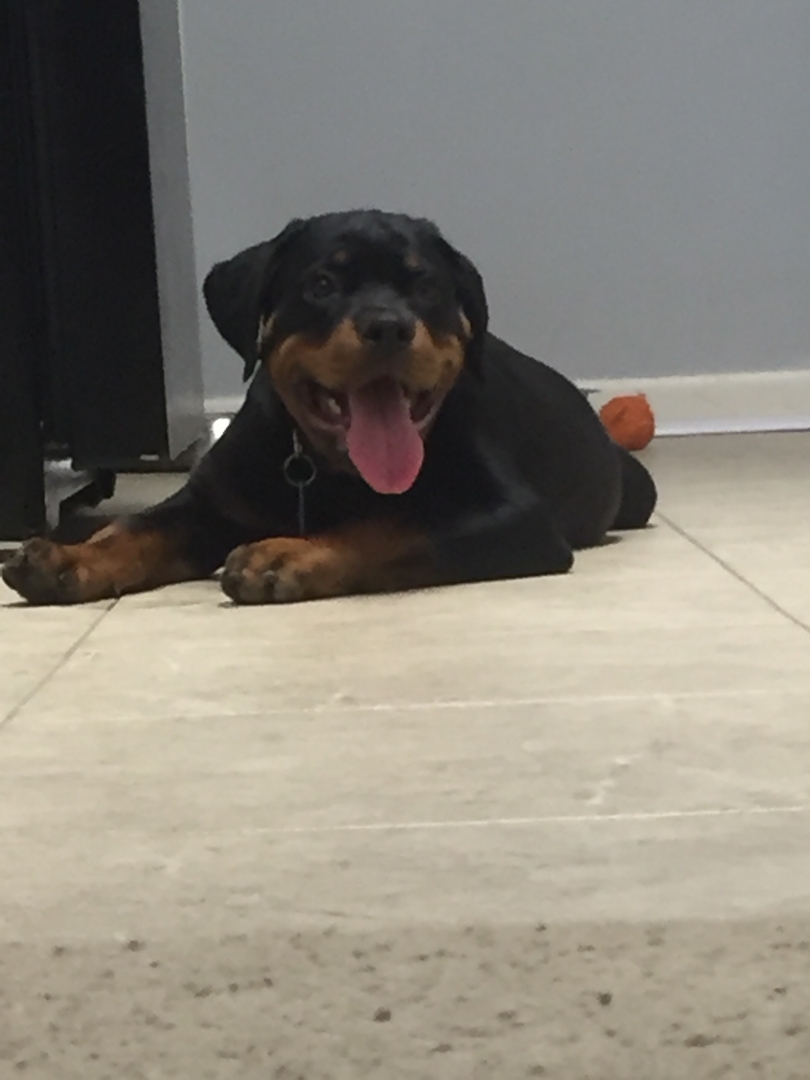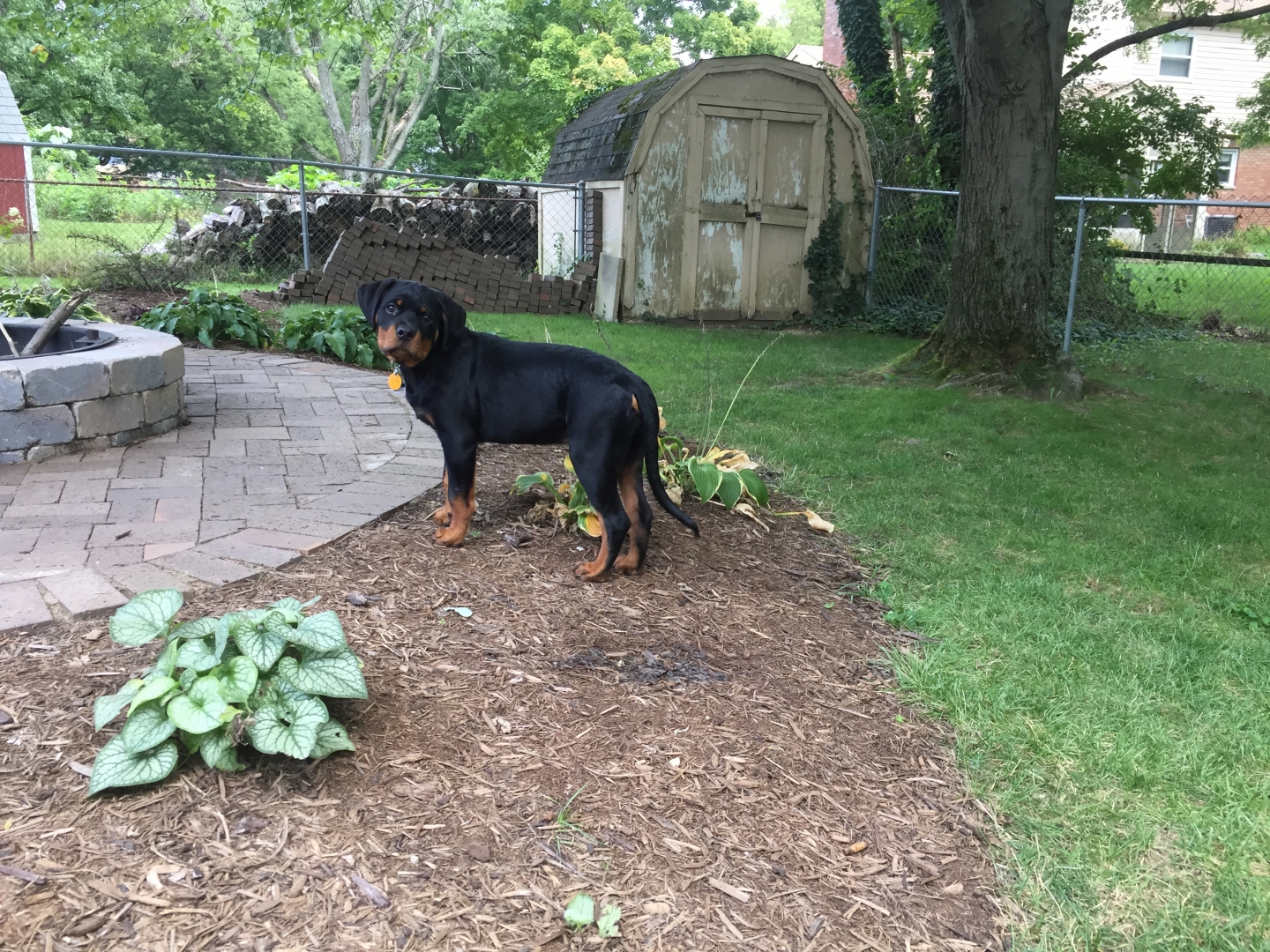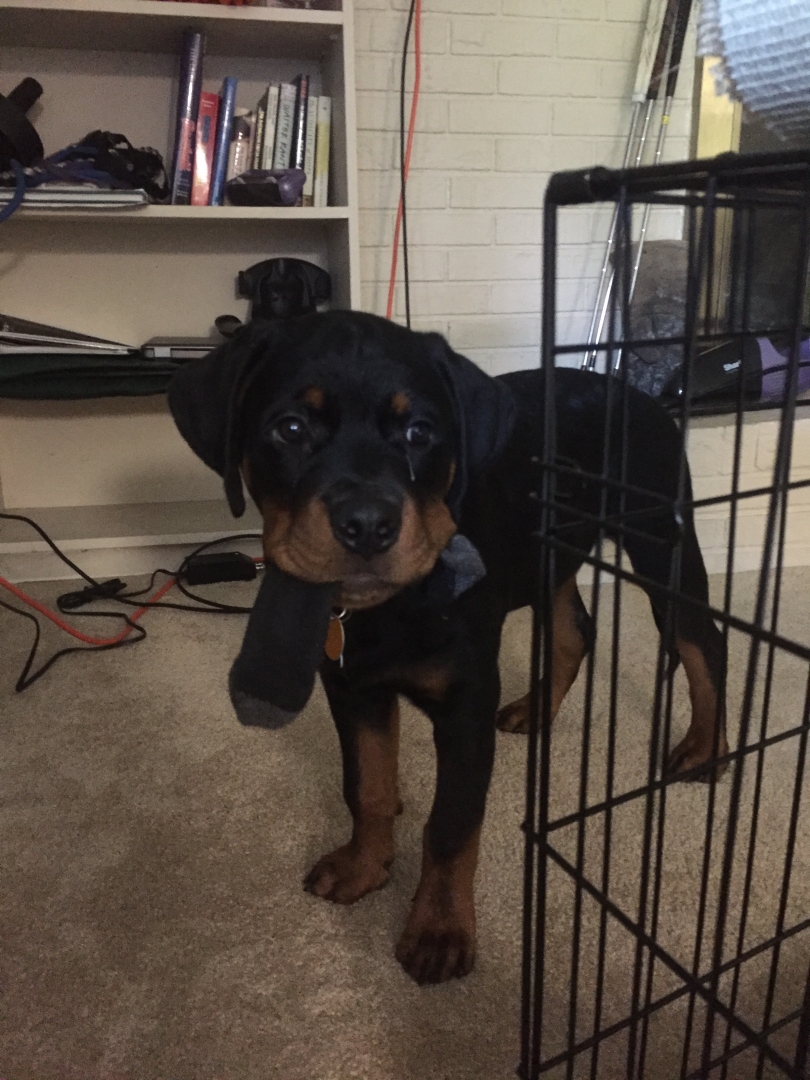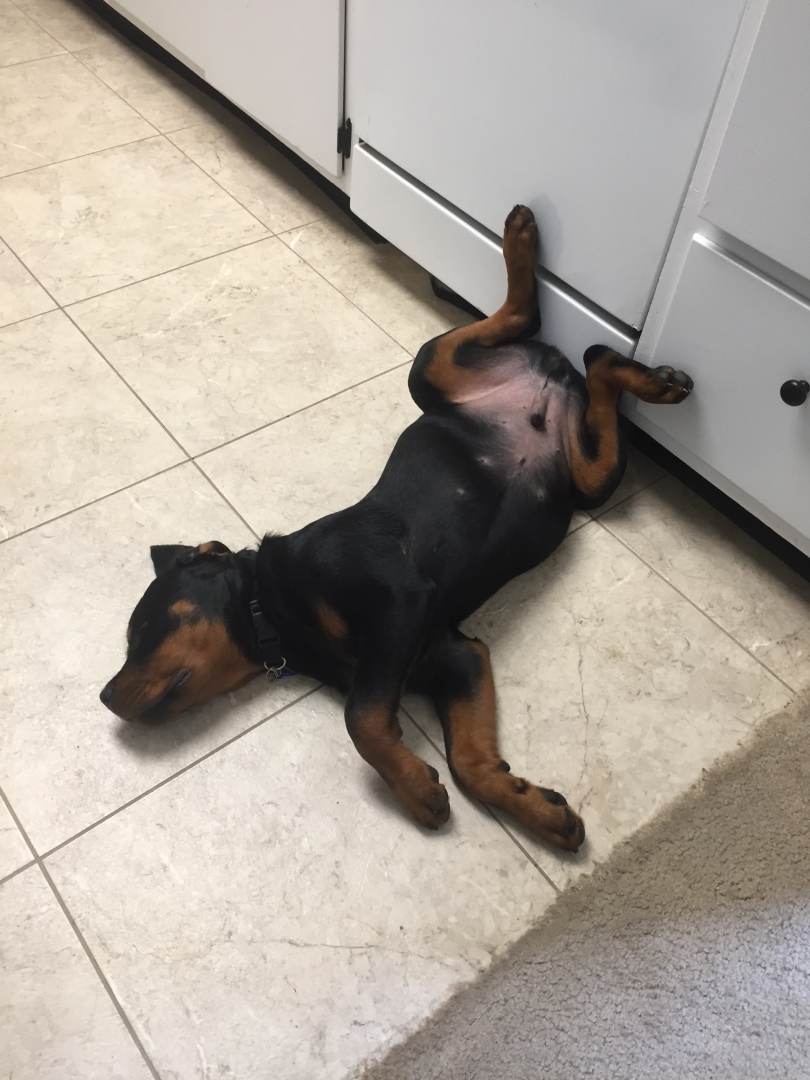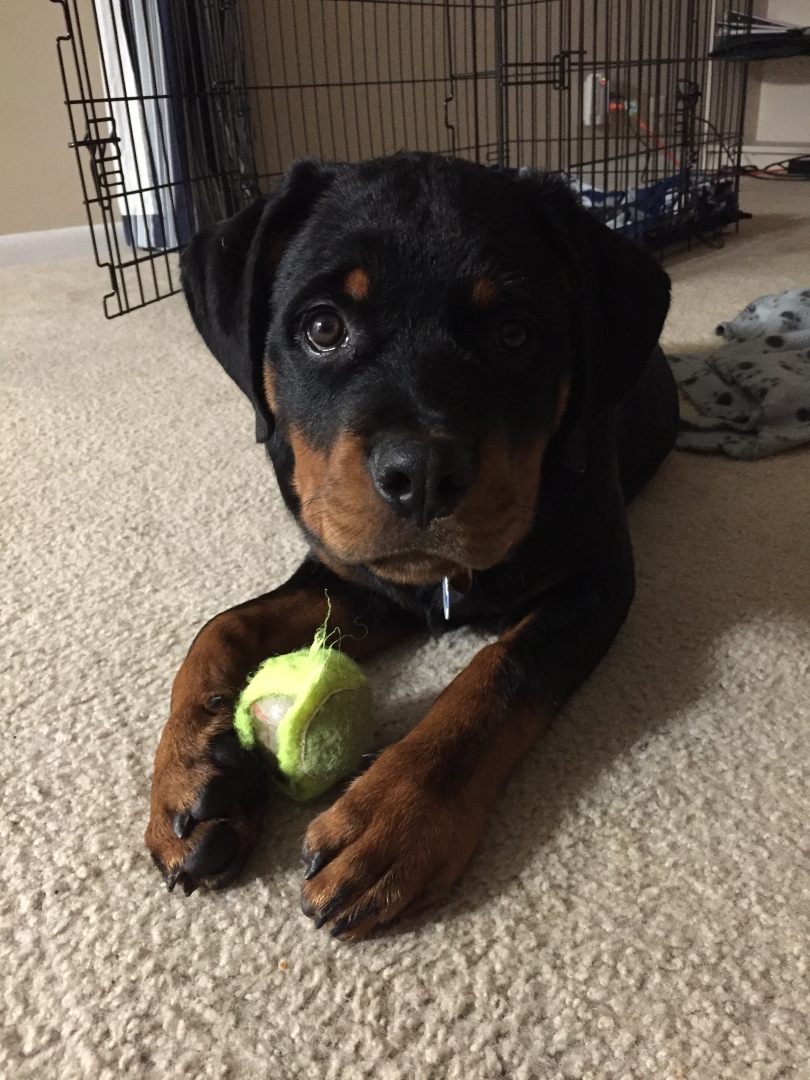 ---
"Jojo" Guardian Joslin Von Gottschalk
Hello there Alice! I wanted to follow up with you to let you know that I did receive her registration papers and have registered her. We should be all set!
JoJo is doing fantastic and is 42lbs at 20 weeks and still growing. She is a lover and feisty all at the same time!! She is so very smart! She is out bundle of joy!
Thank you for the papers!
Heather
Our JoJo has been a fantastic addition to our family! She is loving, cuddly and yes completely crazy as well!! We couldn't be happier!! Thank you so much!!
Heather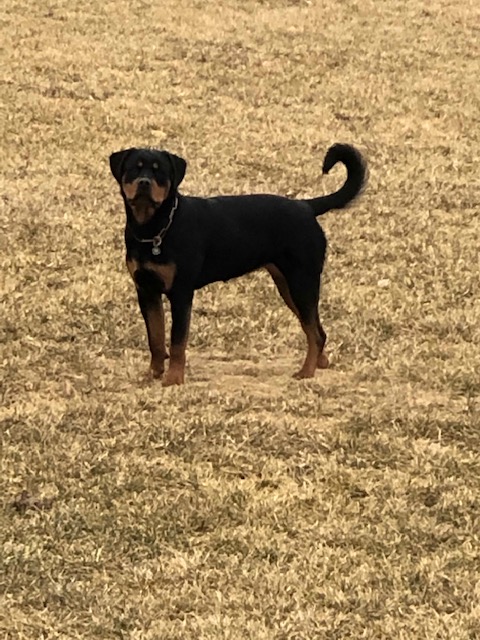 JoJo is doing fantastic and full of energy!! She is a cuddle bug and crazy all at the same time!! She has our heart!!! Thank you so much we couldn't be happier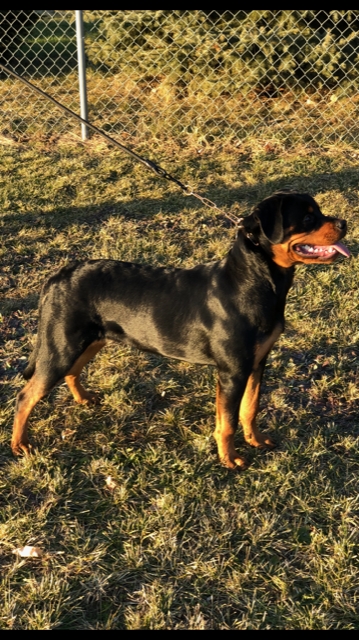 This is our JoJo working on her stack! We just love her to pieces and such a beautiful puppy!! She is about 77lbs at 7 1/2 months! She is our pride and Joy!!! Thank you again and Happy New Year!!
---
"Luca" Guardian Juniper Von Gottschalk
Thought you would like to see how well she adapted.. waiting for me to sit with her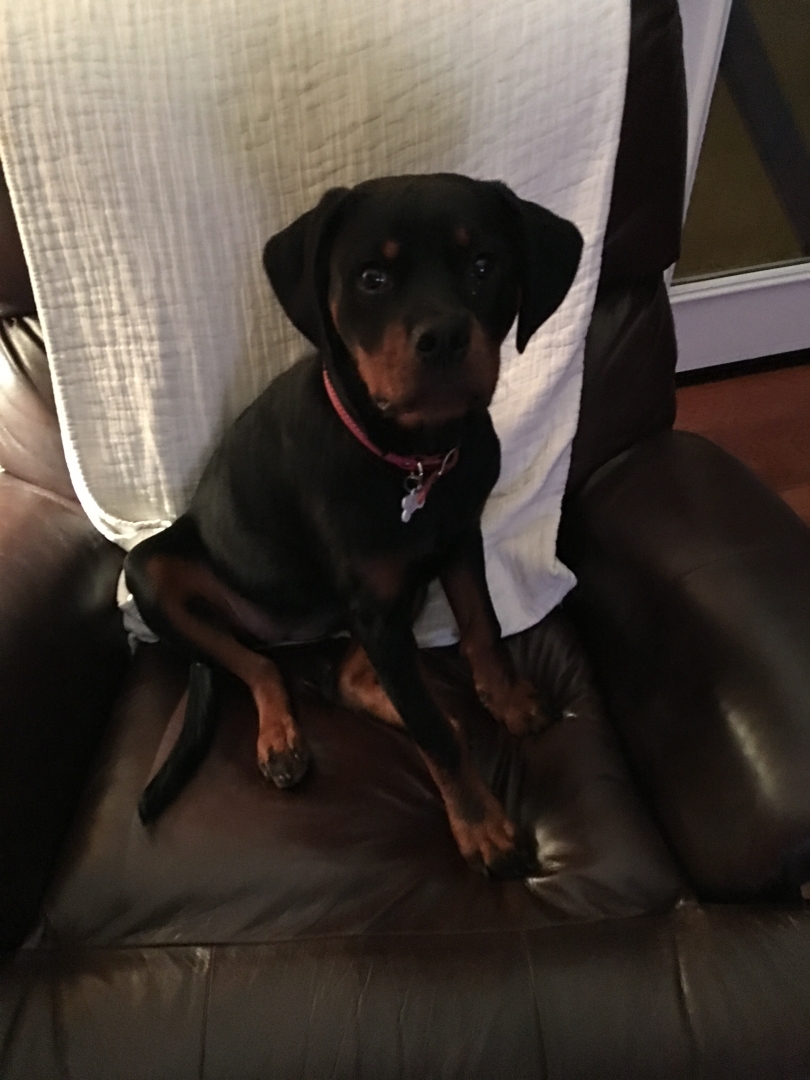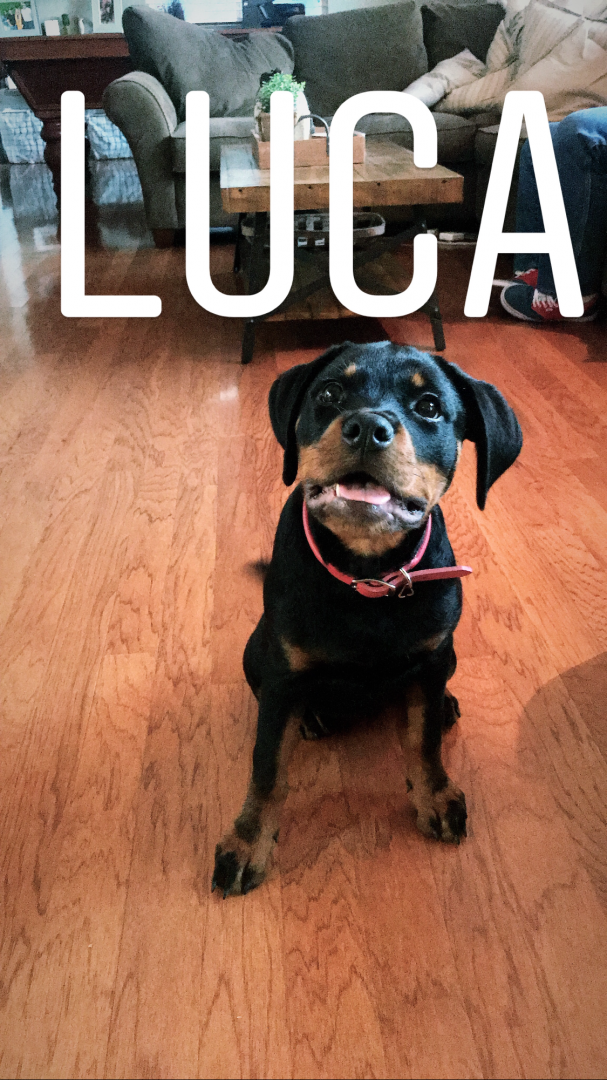 I wanted you to see how my sweetie is growing up! 8 months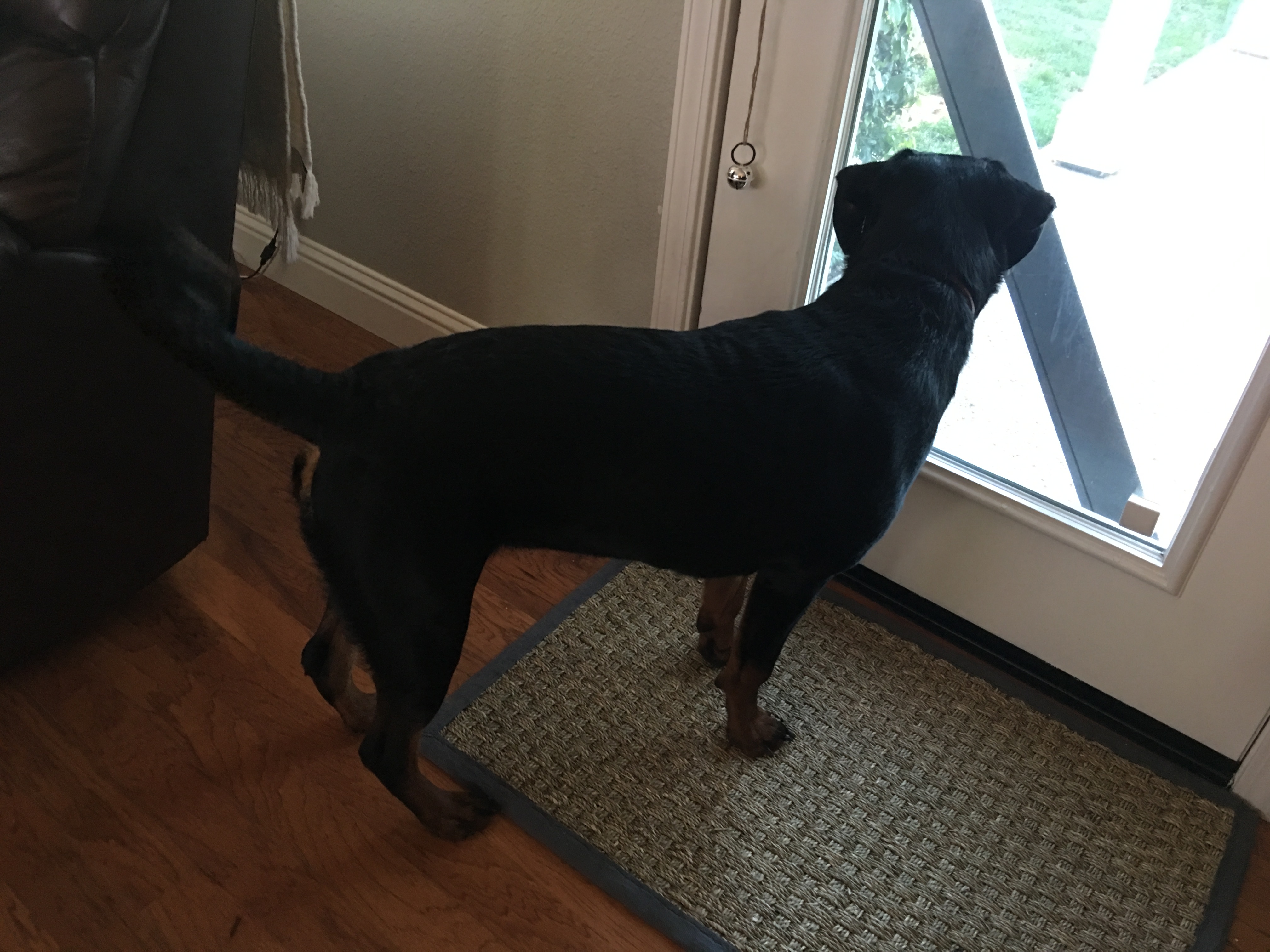 Luca standing guard on her bday. Happy B-day Luca!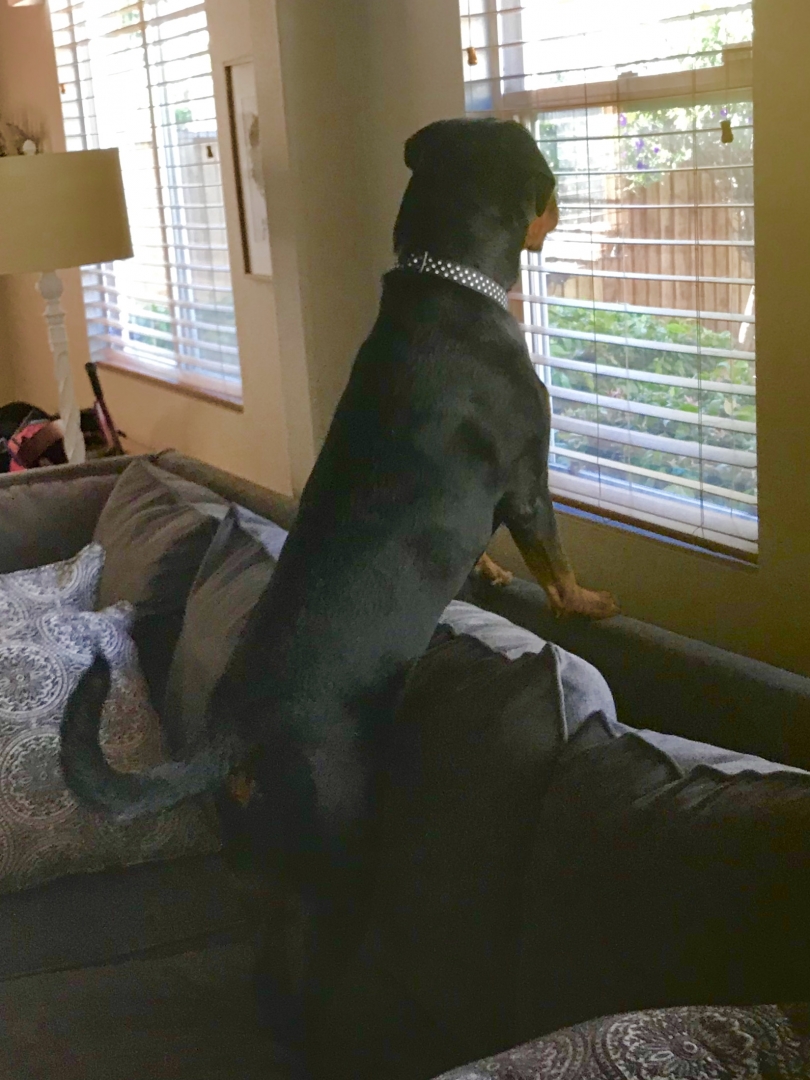 My lovely lady thinks she's a lap dog! This was taken on May 10th . 2 years old!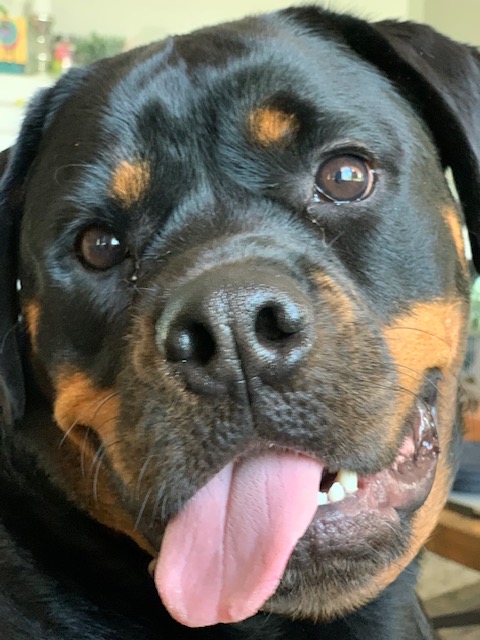 ---
"Zion" Guardian Jakku Von Gottschalk
Good evening,
Just wanted to let you know that Zion is doing really well. He's growing more and more everyday and loving his new home. Actually, with him being as old as he is I'm surprised that he has only barked twice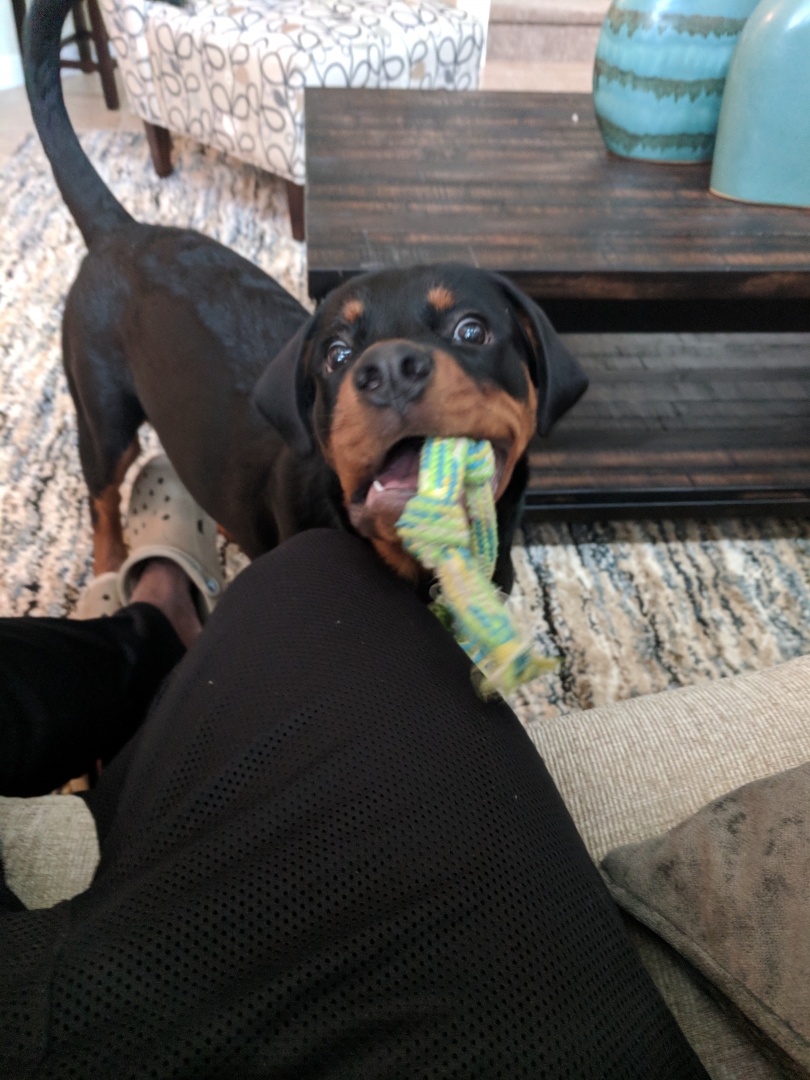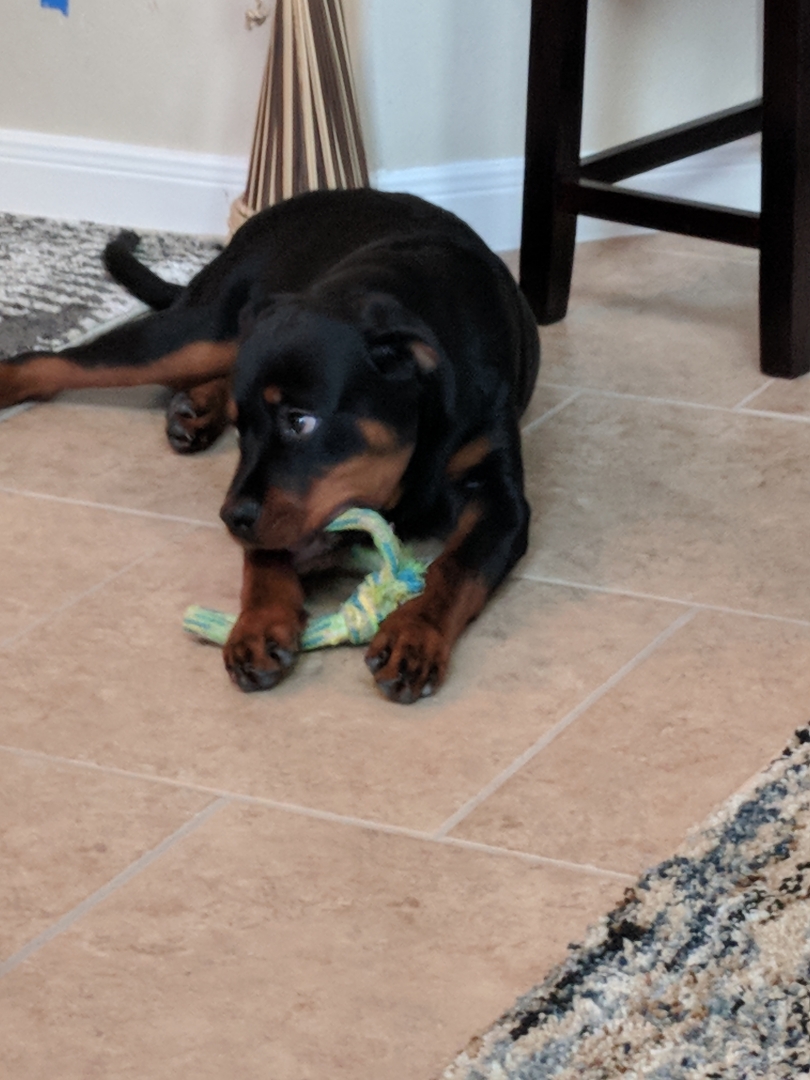 ---
Guardian Jaja Von Gottschalk
Just an update on Bella and T-rex (Jaja, and Macgyver to you)
Bella is almost 8 months old.  She is as "cuddly" as a dog could be.  She weighs 67 LBS.  Potty training is pretty much done.  Not that she never has an accident, but its less than once every couple weeks.  She is the smartest dog I've ever been around.  She sit's, stay's, and comes very well, so that's a win.  We enrolled her in a class young, and our trainer had a tunnel for the dogs to go through.  She first saw it at about 3 months old.  The trainer said "She wont go through it, but I want to introduce her to it.  I let Bella off the leash, and she ran back and forth through the tunnel multiple times.  She just sat back and said "Oh, I've never seen a dog do that at 3 months.  She wasn't a big fan of climbing the steps, but besides that, she was in a class with dogs her age, and had no business in it.  She was lightyears in front of everyone else.
T-rex was 5 months old yesterday.  He is finally starting to gain some height.  For the longest time he was wider than he was tall.  He is just the perfect image of a short POWERFULL dog.  I weigh 280 LBS, and I cant sit in my chair and play tug of war, he pulls me and the chair.  He weigh's 52 LBS.  He is not the cuddlier that Bella is.  He will cuddle up with the family, but he quickly tires of it, and needs his space.  He has no fear.  Our old rotty is 110 pounds, and the "bossy" type.  She tries to bully both of them.  Bella runs off, and T-Rex squares off ready for war.  T-rex's potty training is not going as well.  For some reason he in convinced he is not allowed to go outside.  He will be out for 30 minutes, and bark at the door to get in, rush in just to poop 2 feet inside.  You catch him and make him go back out and he just looks at you waiting to come back in to finish.  I blame this on us.  We tried crate training as soon as we got him, but he would poop inside his crate.  We didn't want to re enforce that behavior, so we got him a play pin (like you had) so he could potty on one side, and sleep on the other.  He would literally go out of his way to poop on one side, and go out of his way to lay down in it, which made us not know what to do.  He is now in a crate, and wont go in it, so we are making progress.
Does that weight, and "training level" sound about right for both?
Thank you,
Alan
(Visited 58 times, 1 visits today)