Gage is one of my favorite boys I have ever worked with.  He is what is known as a hard male and he is my kind of dog.  He was an absolute mama's boy when he was here training and was one of those Rotties that could be an absolute teddy bear, or a ferocious bear ready to eat anyone who intended harm to his family.  He reminded me very much of my Crom and my Ulan- hard German working males.  We love and miss Gage and hope he is making his family proud.
Guardian Gage Von Gottschalk
Sire: Rolex Vom Hause Pista
Dam: Hana Von Megi Rot
Born: 12 Oct 2015
CHIP# 956000005051252
AKC: WS52904809
HD – A ; ED – 0 
Adult Champion of Bulgaria  2017
Grand Champion of Bulgaria 2017!!
Balkan Champion
AAdult Champion of Montenegro
Grand Champion of Montenegro 2017!!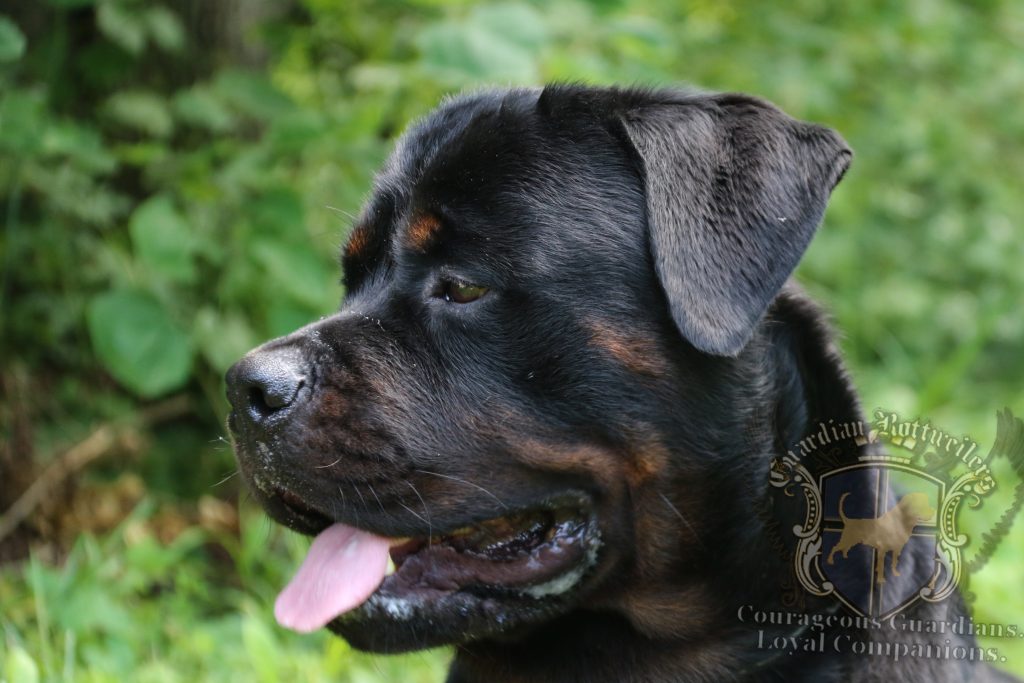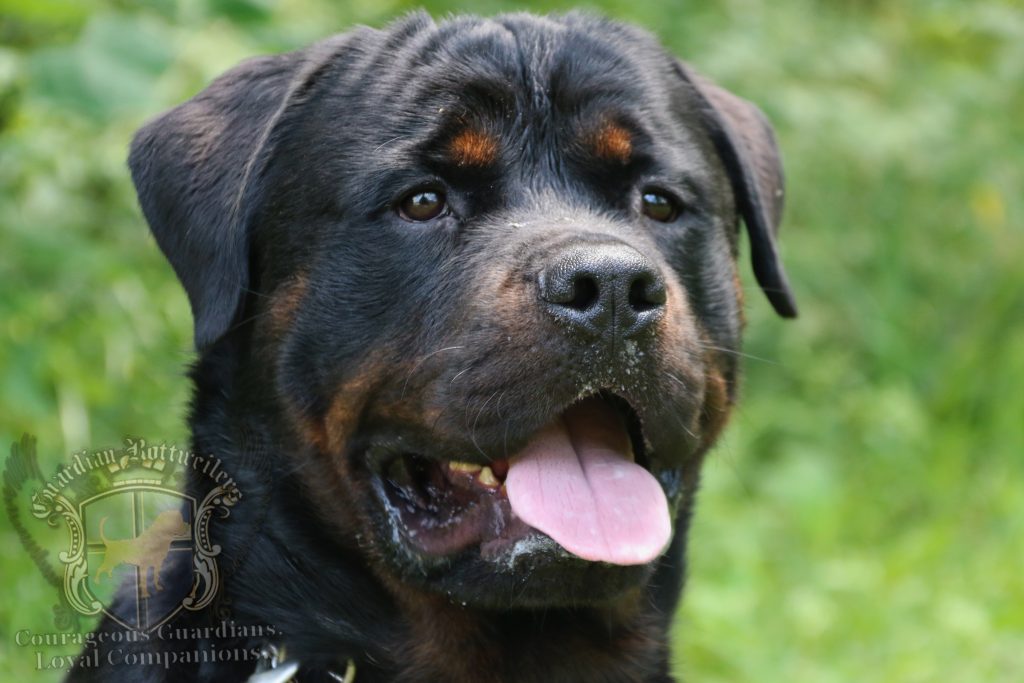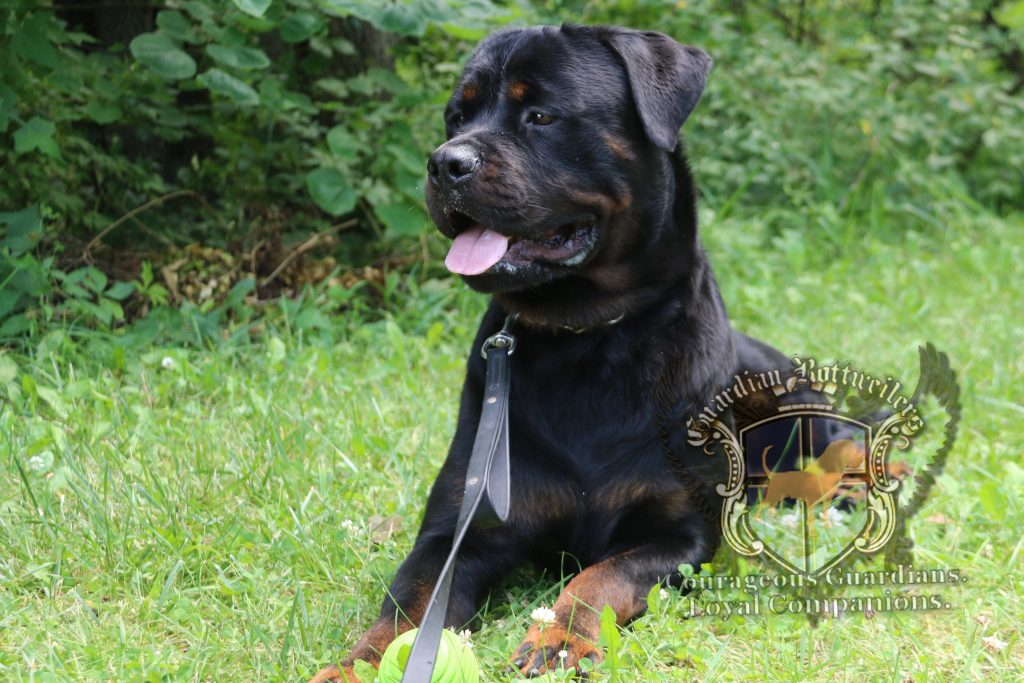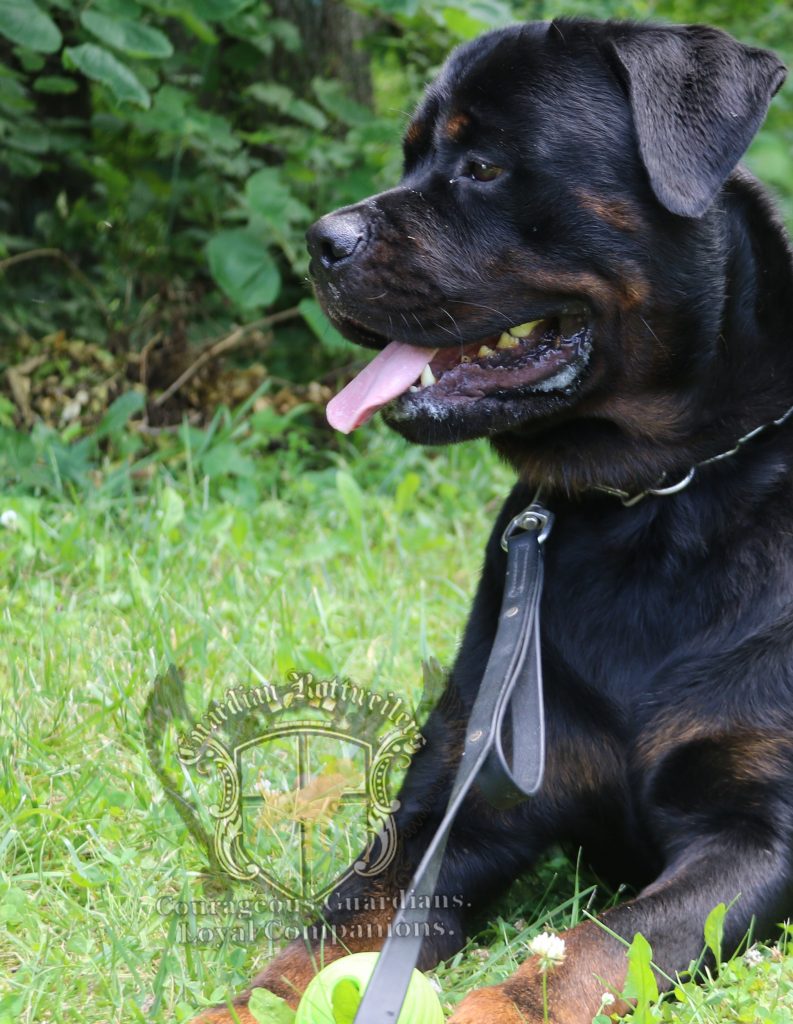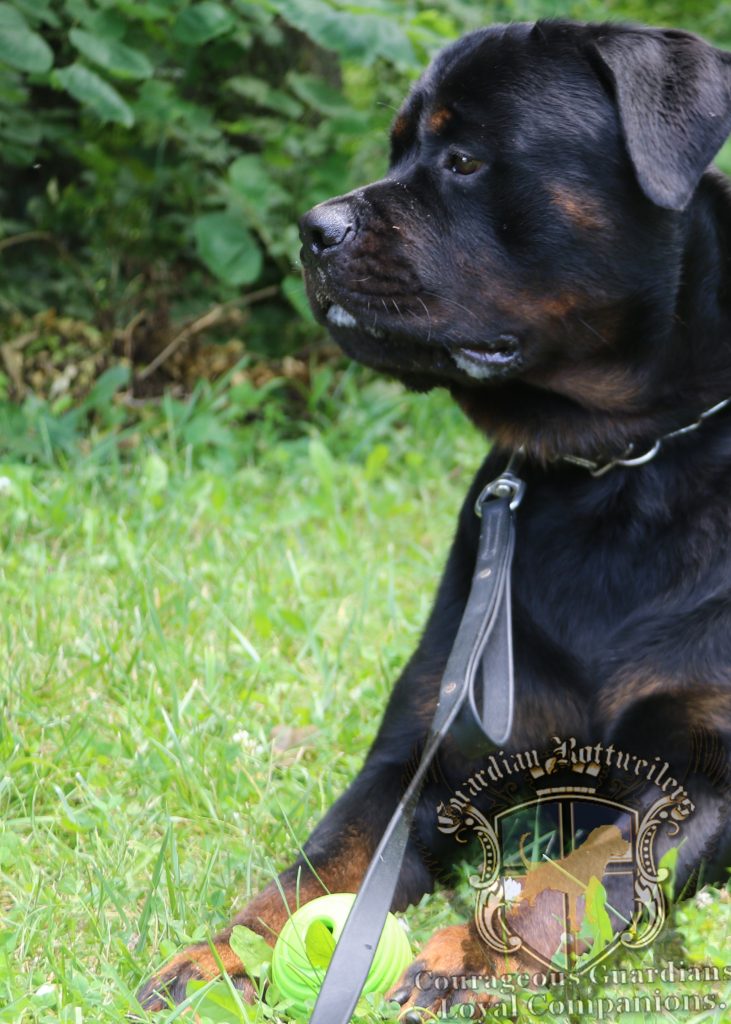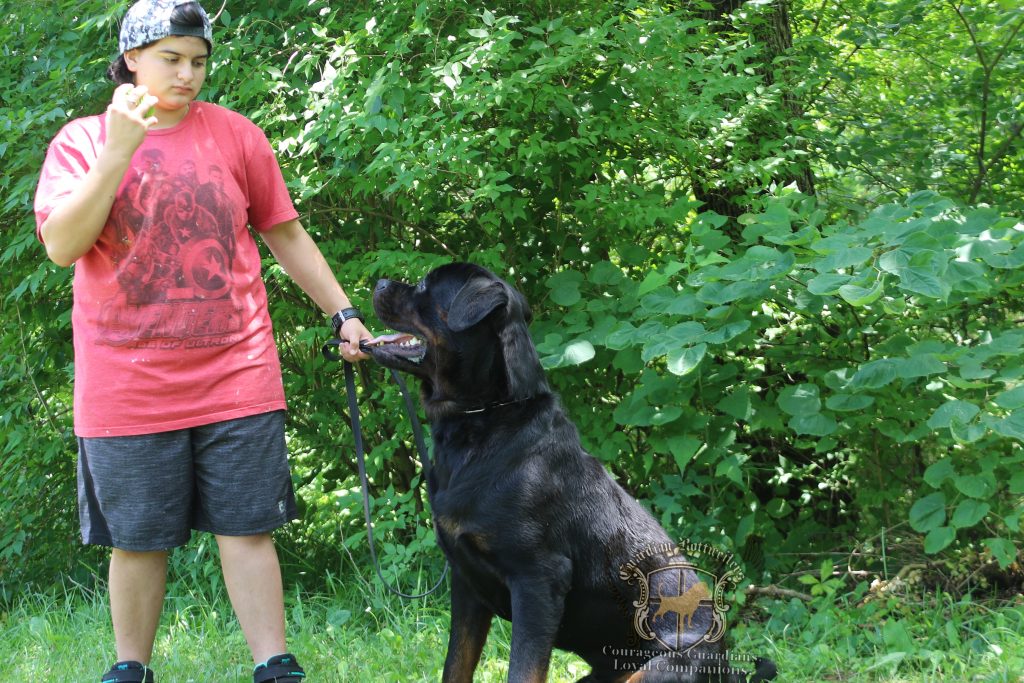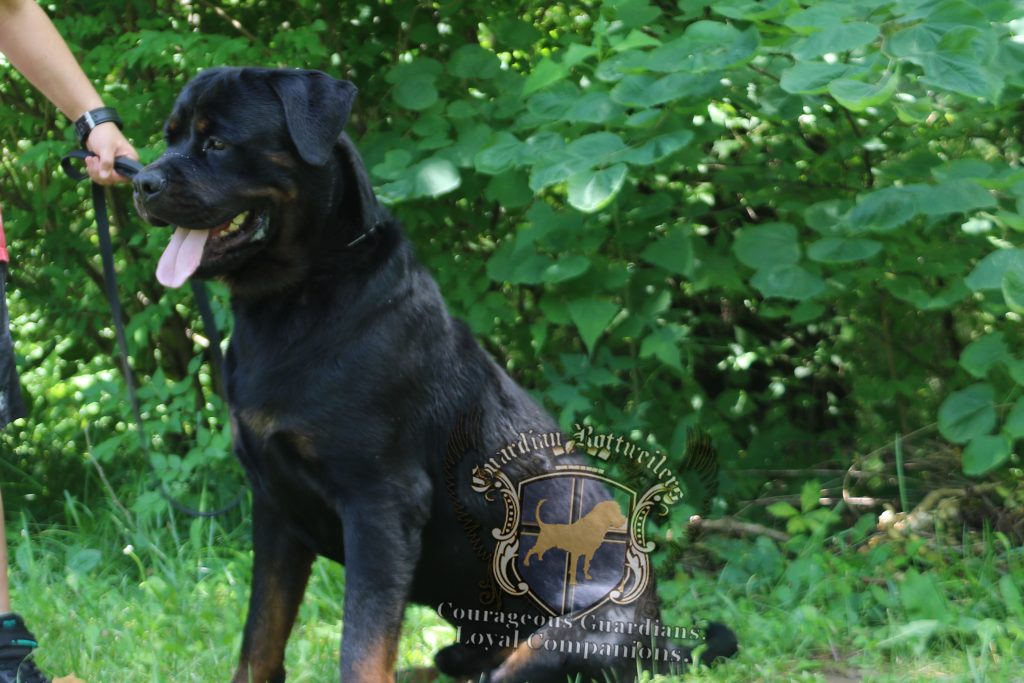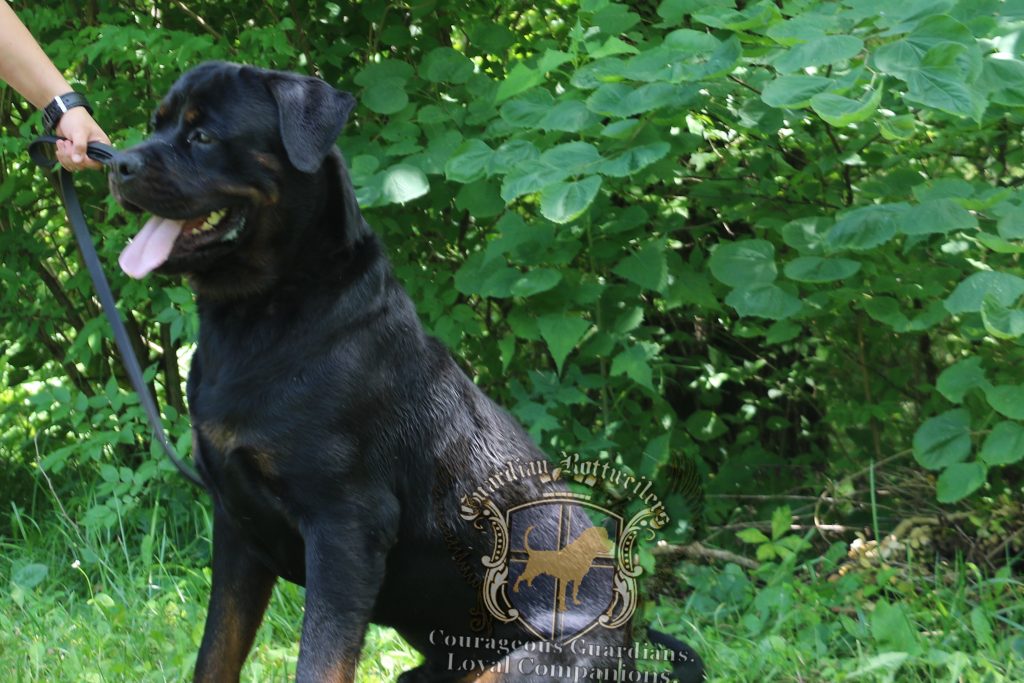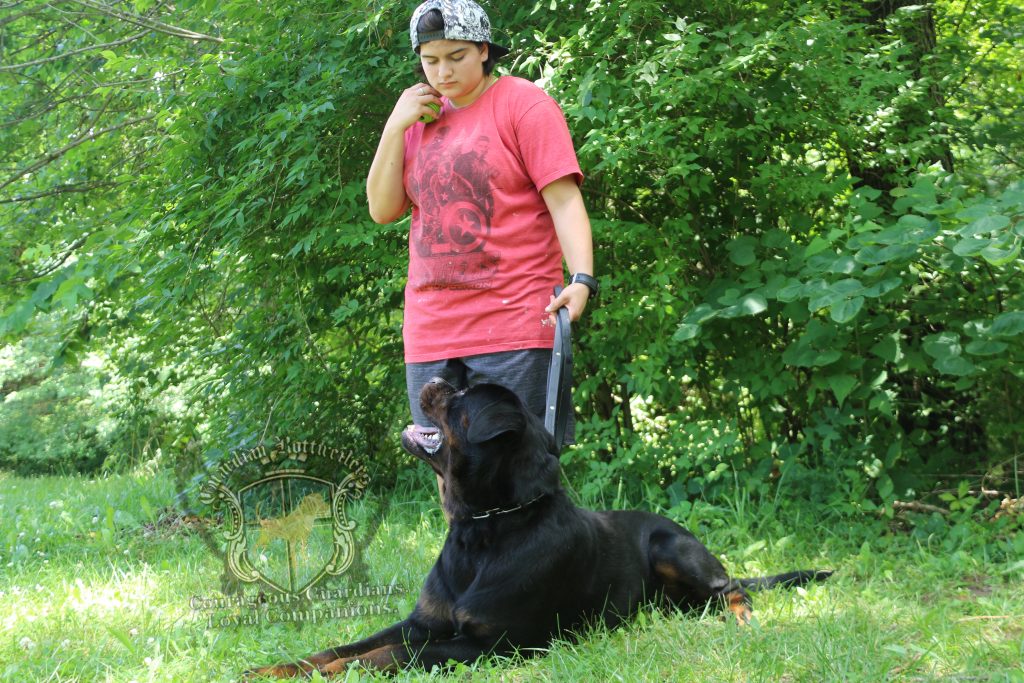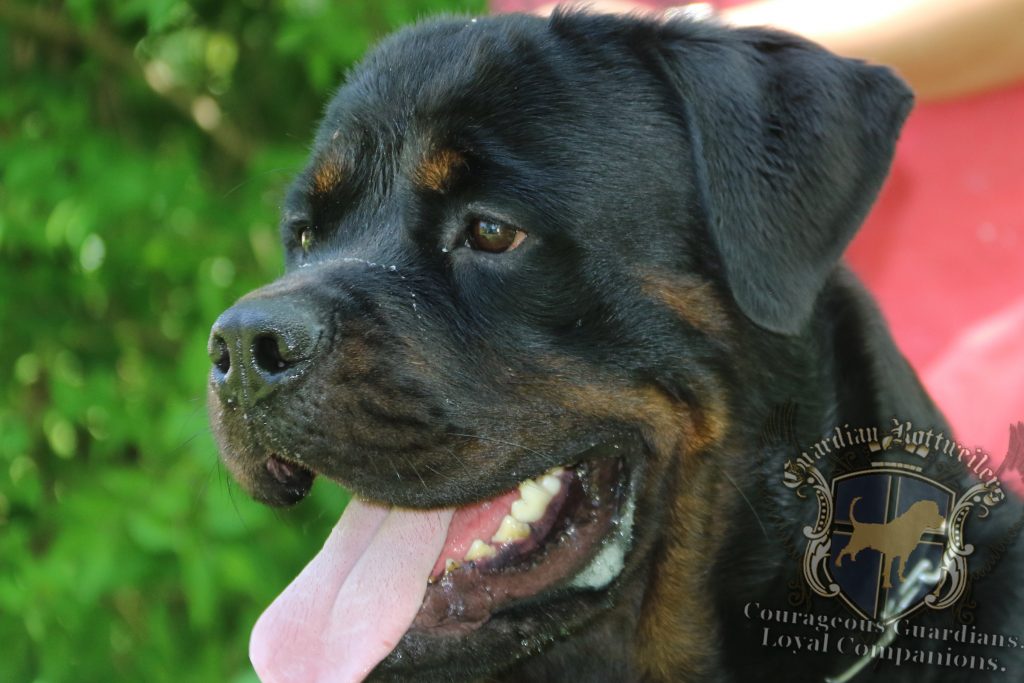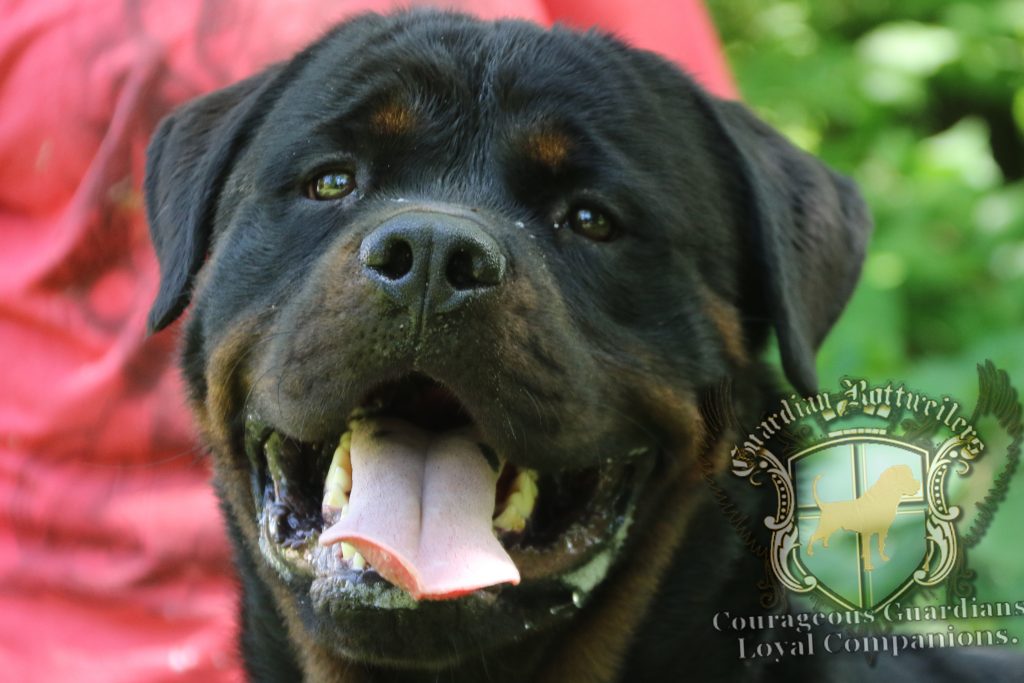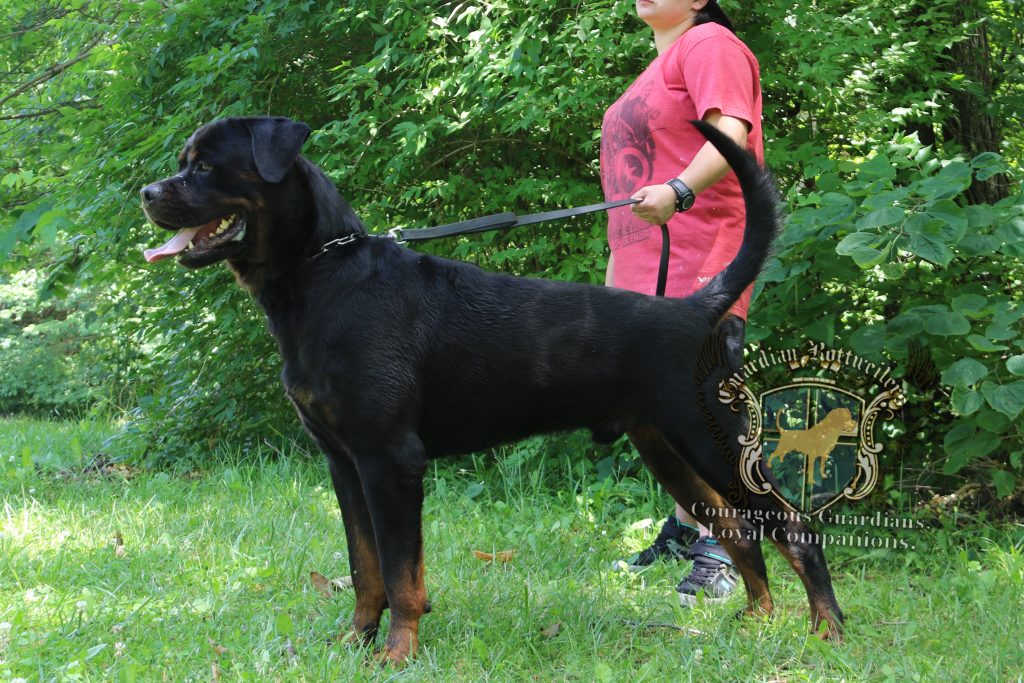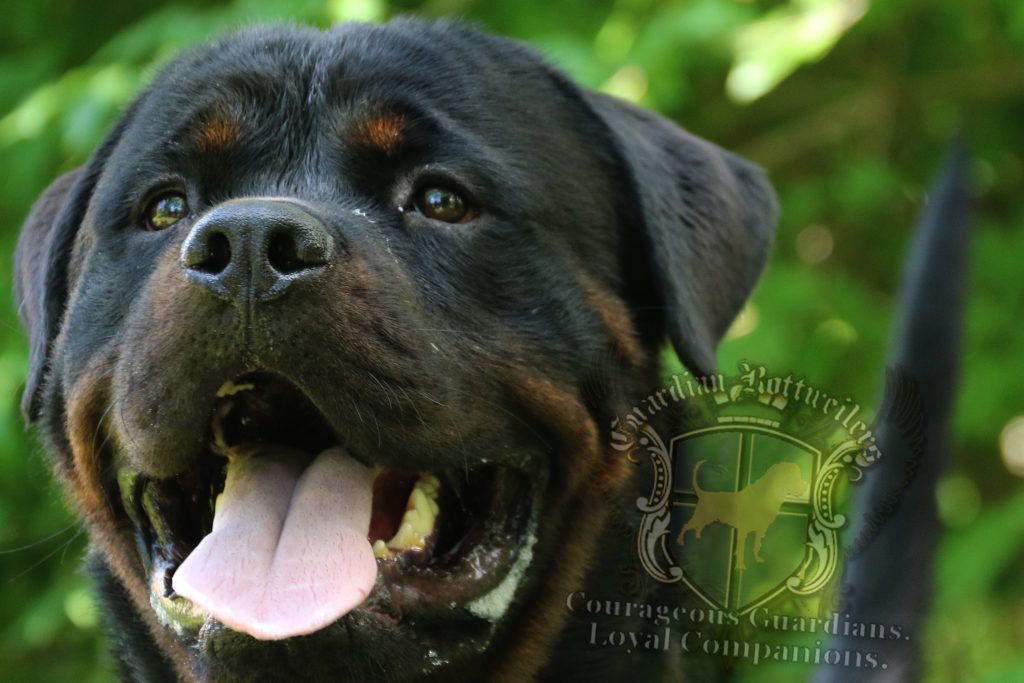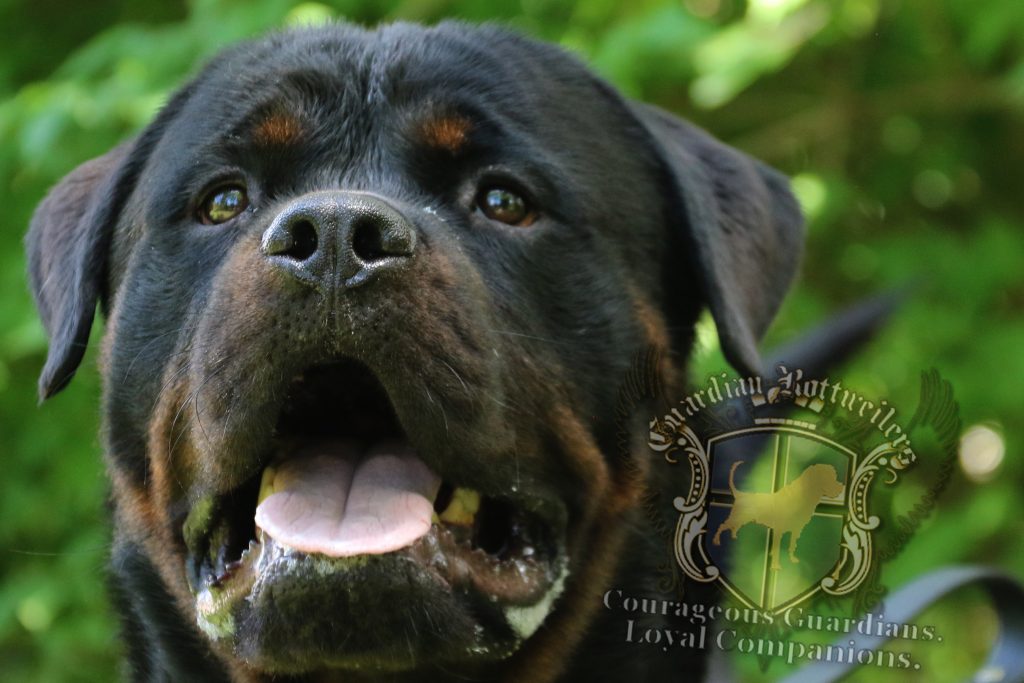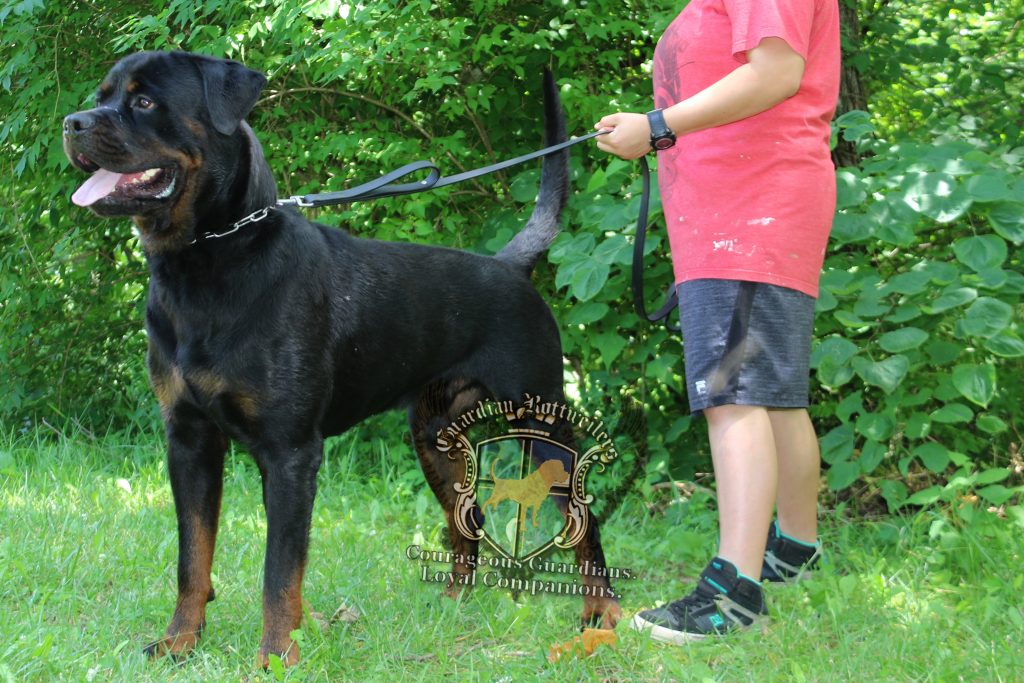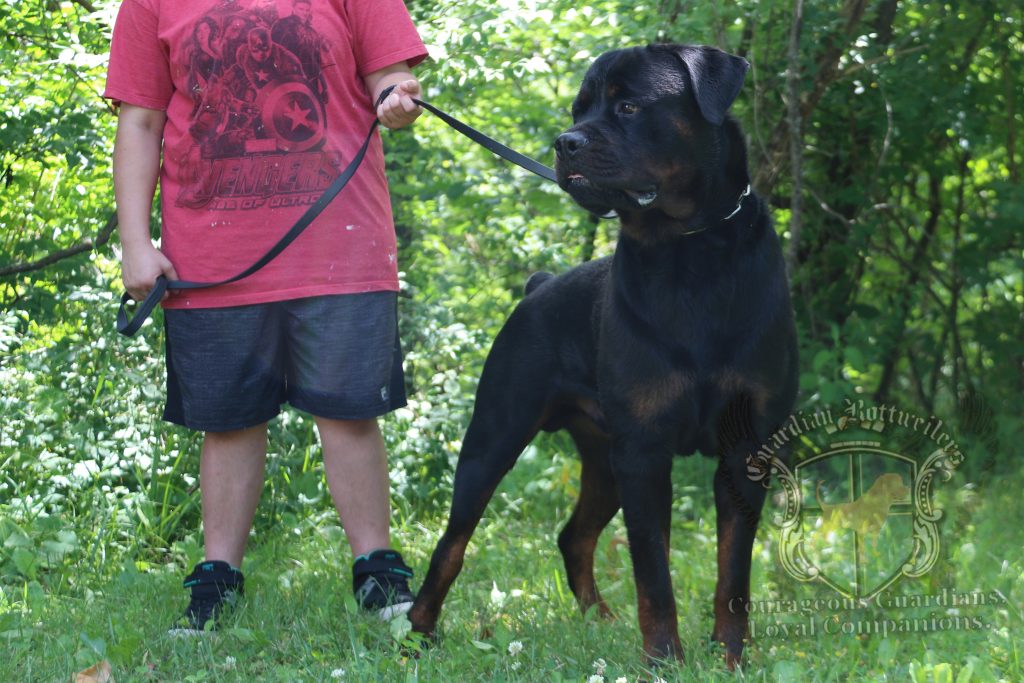 This was Gage as a puppy- 6 weeks old <3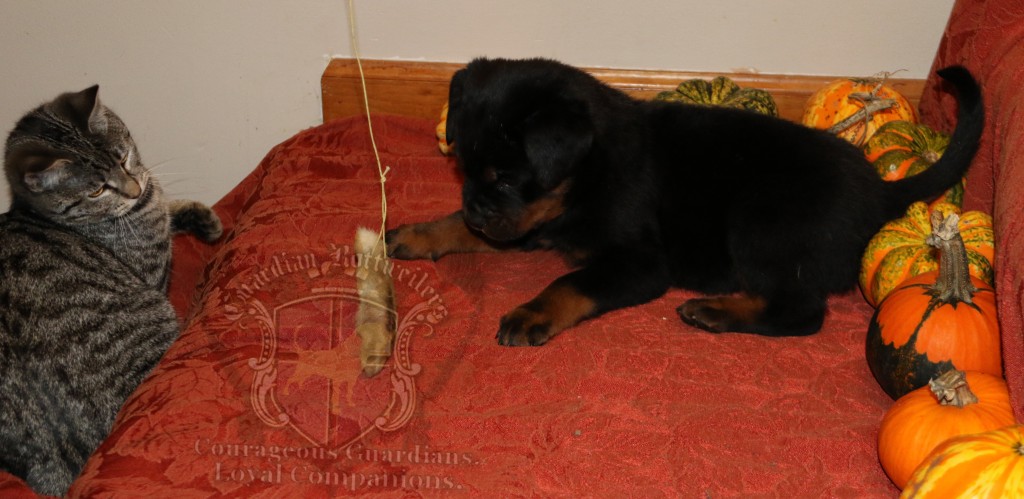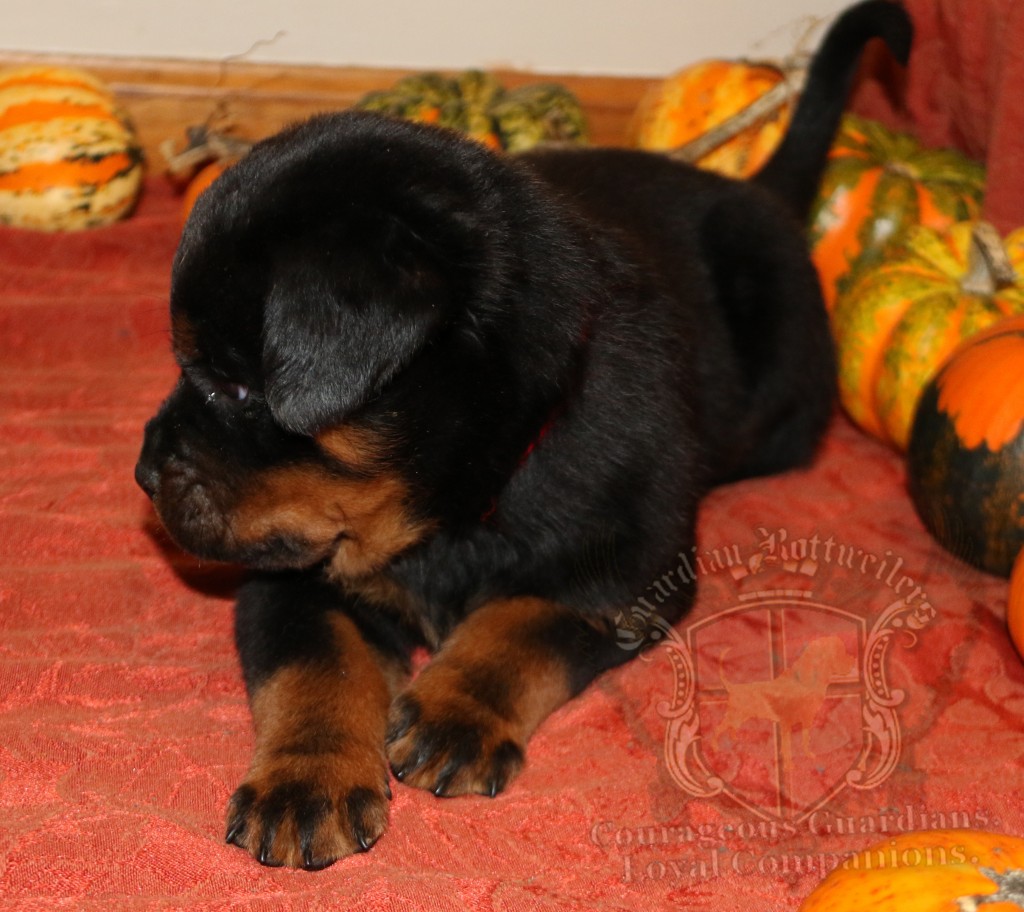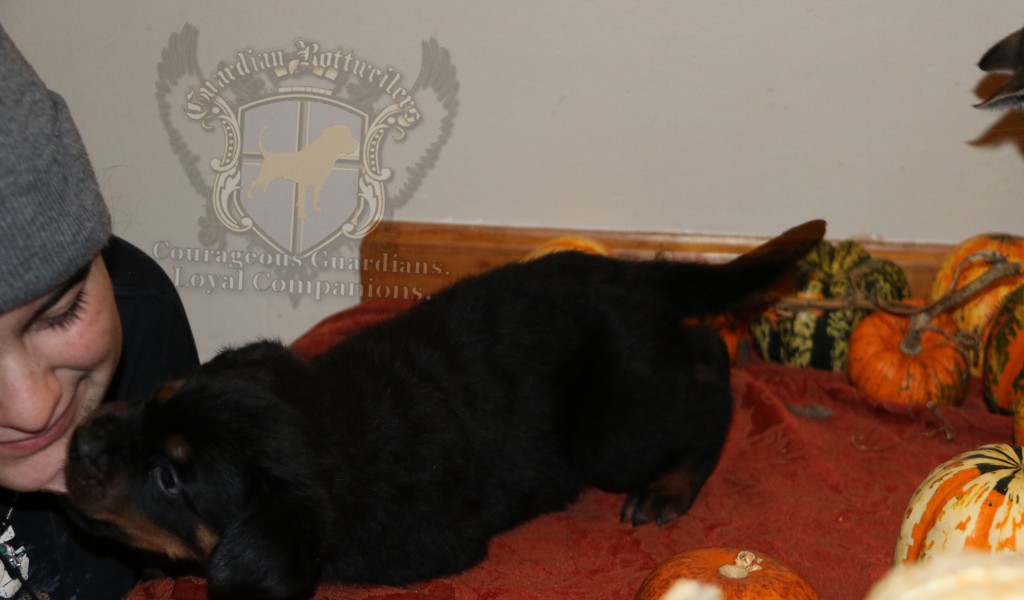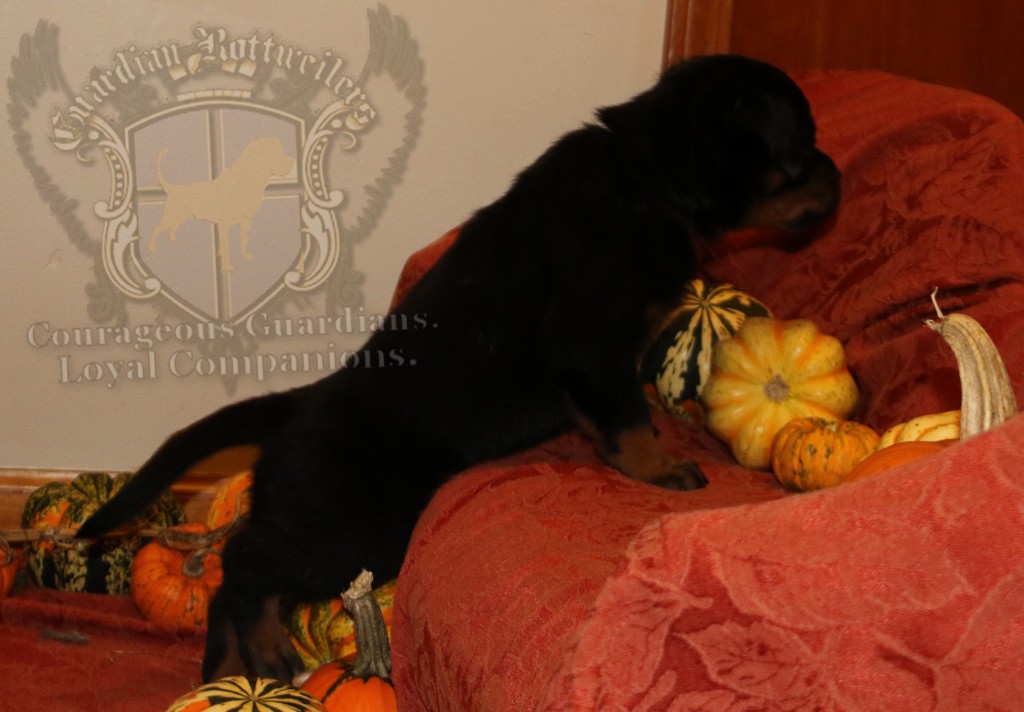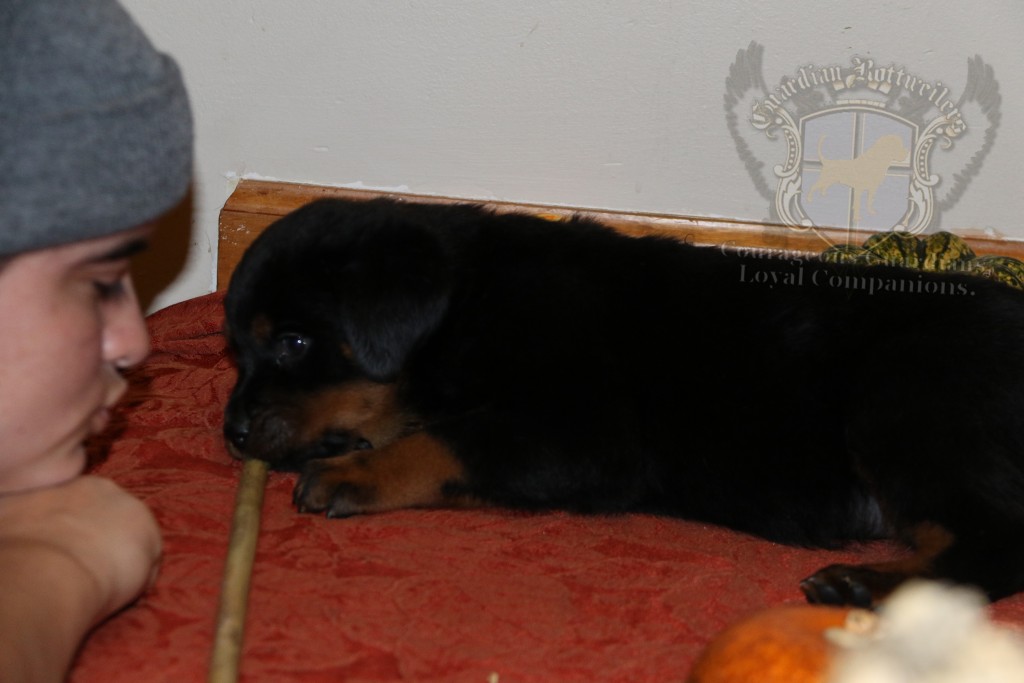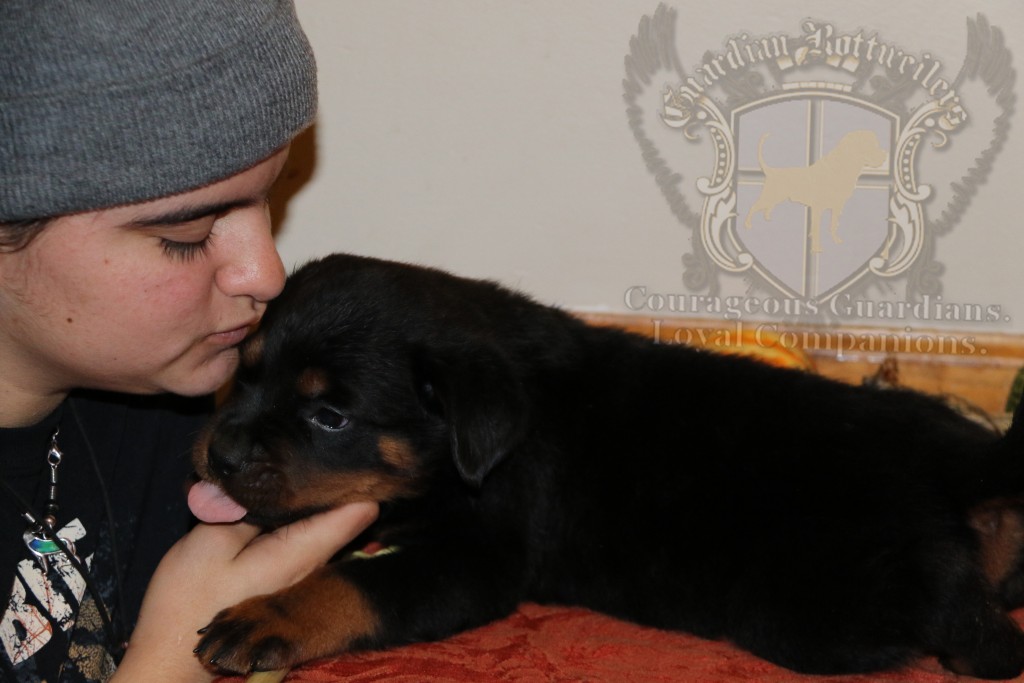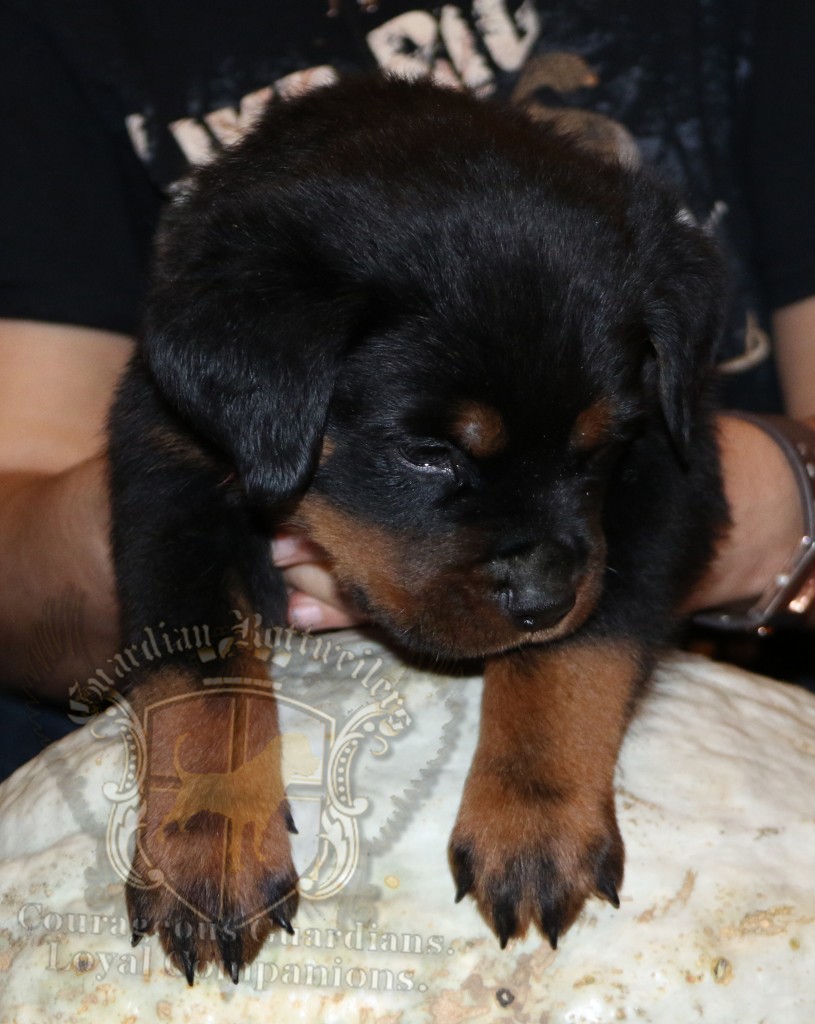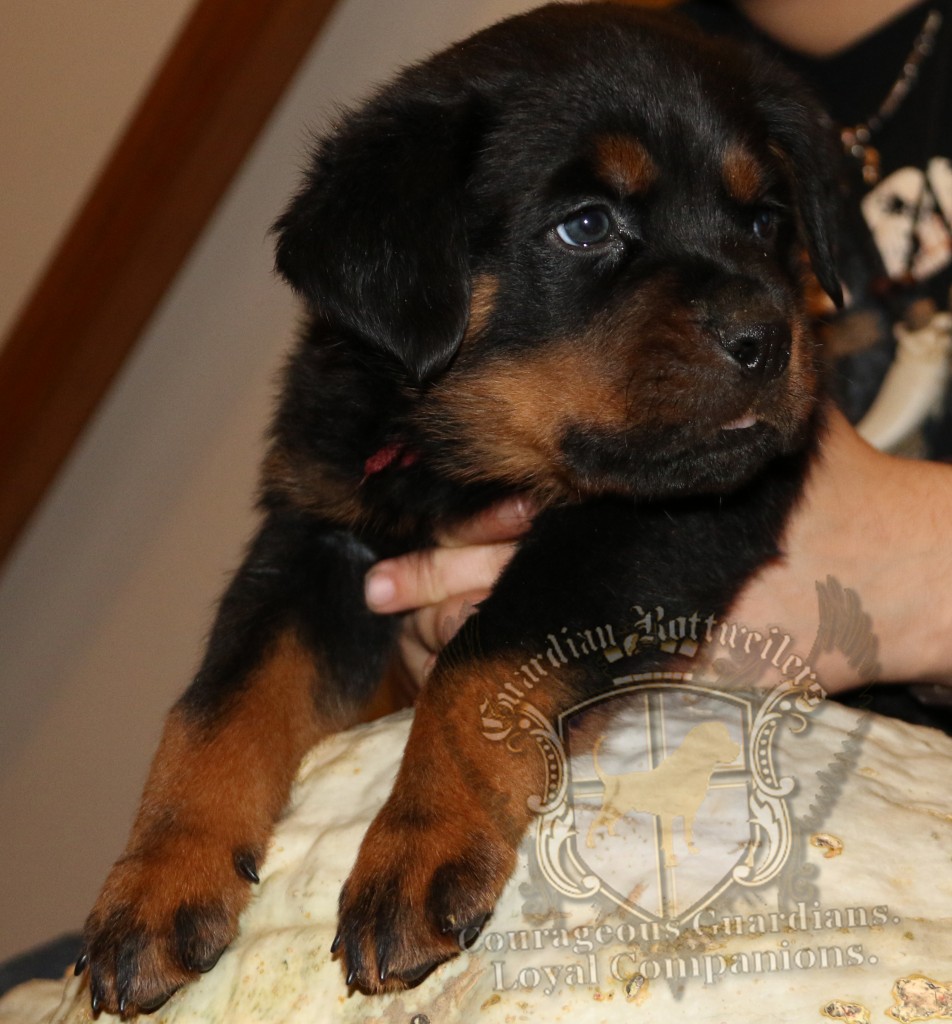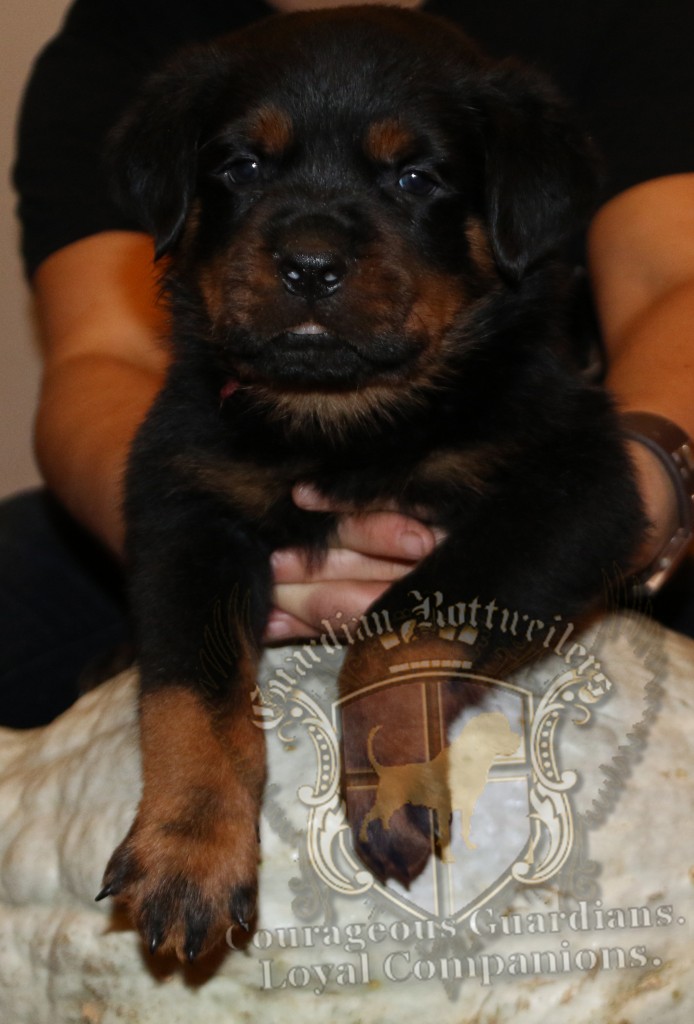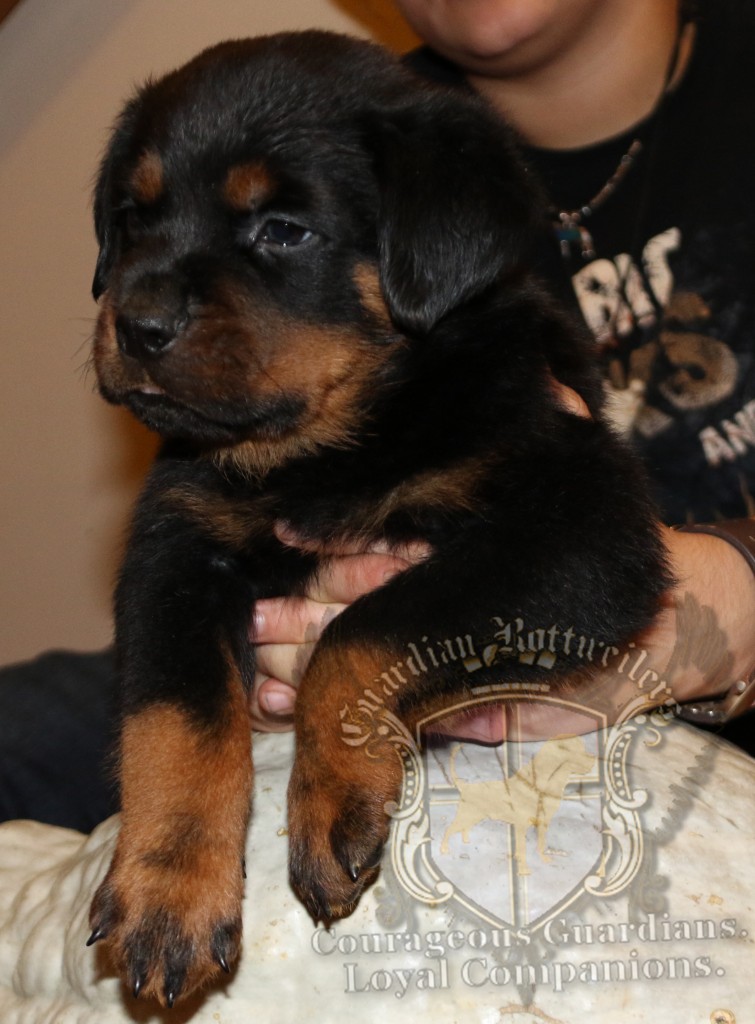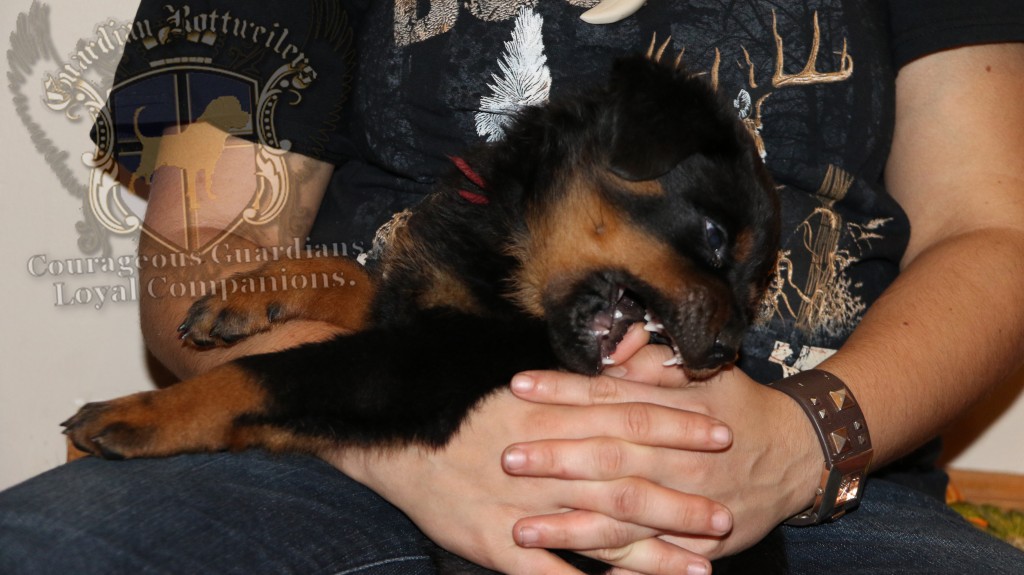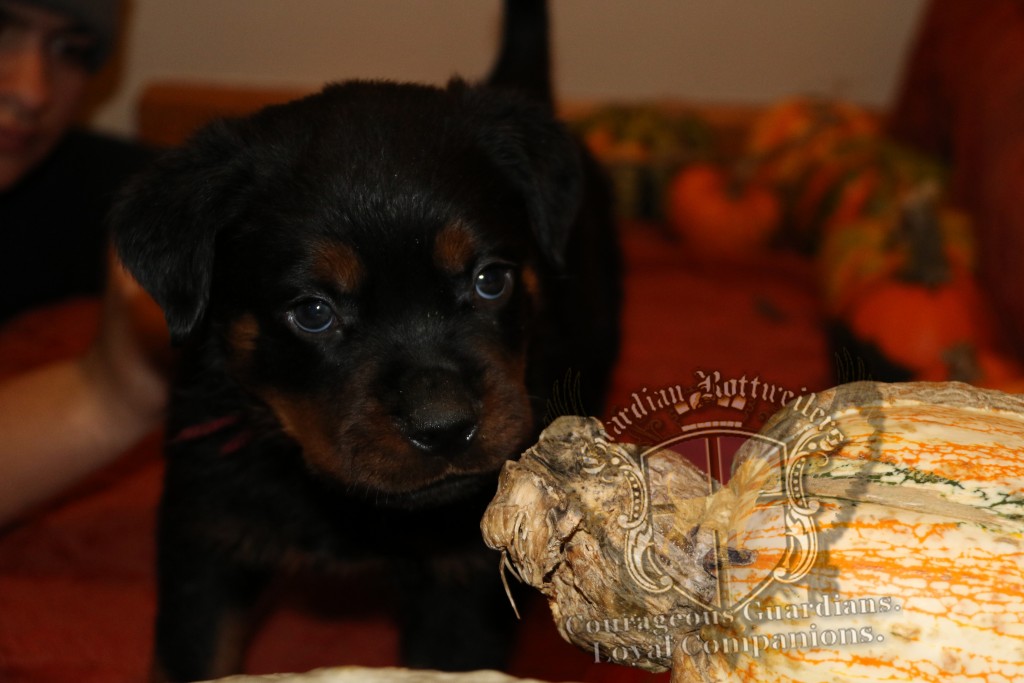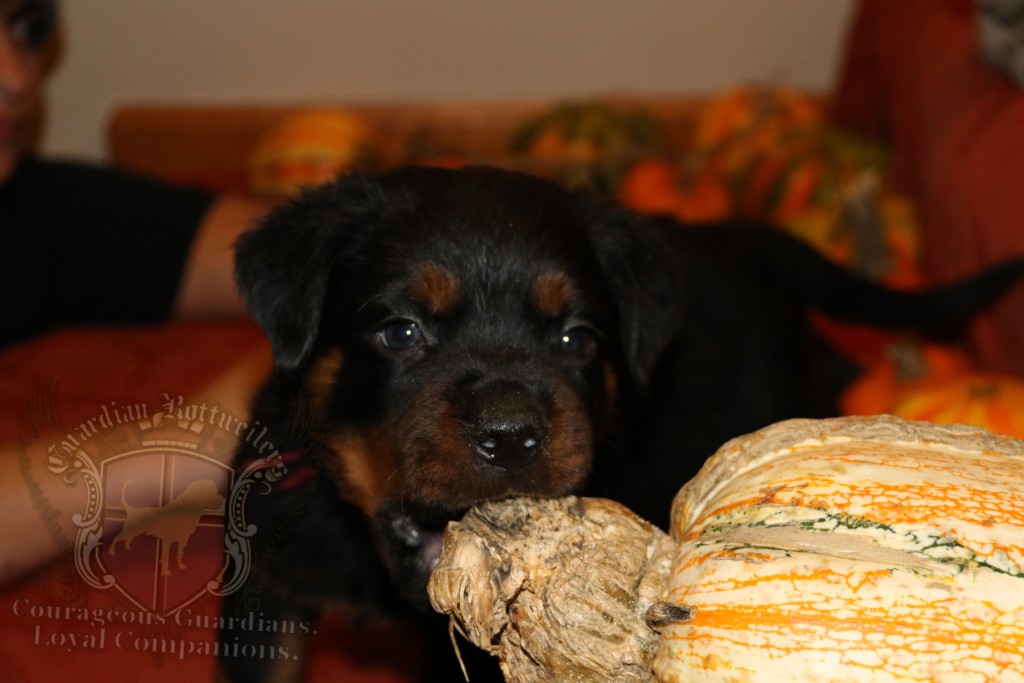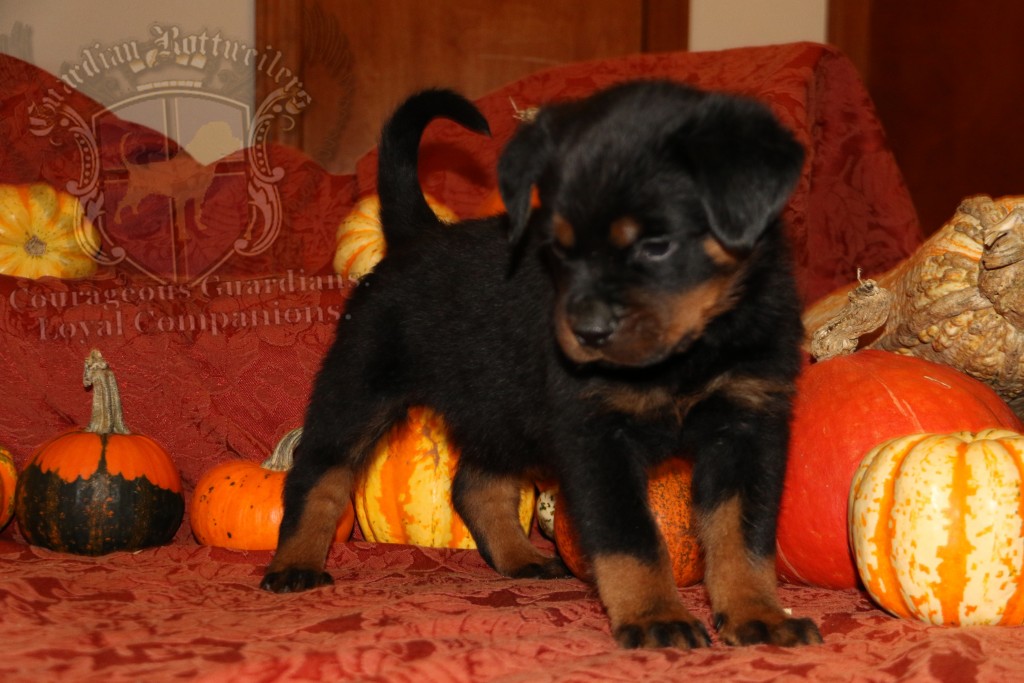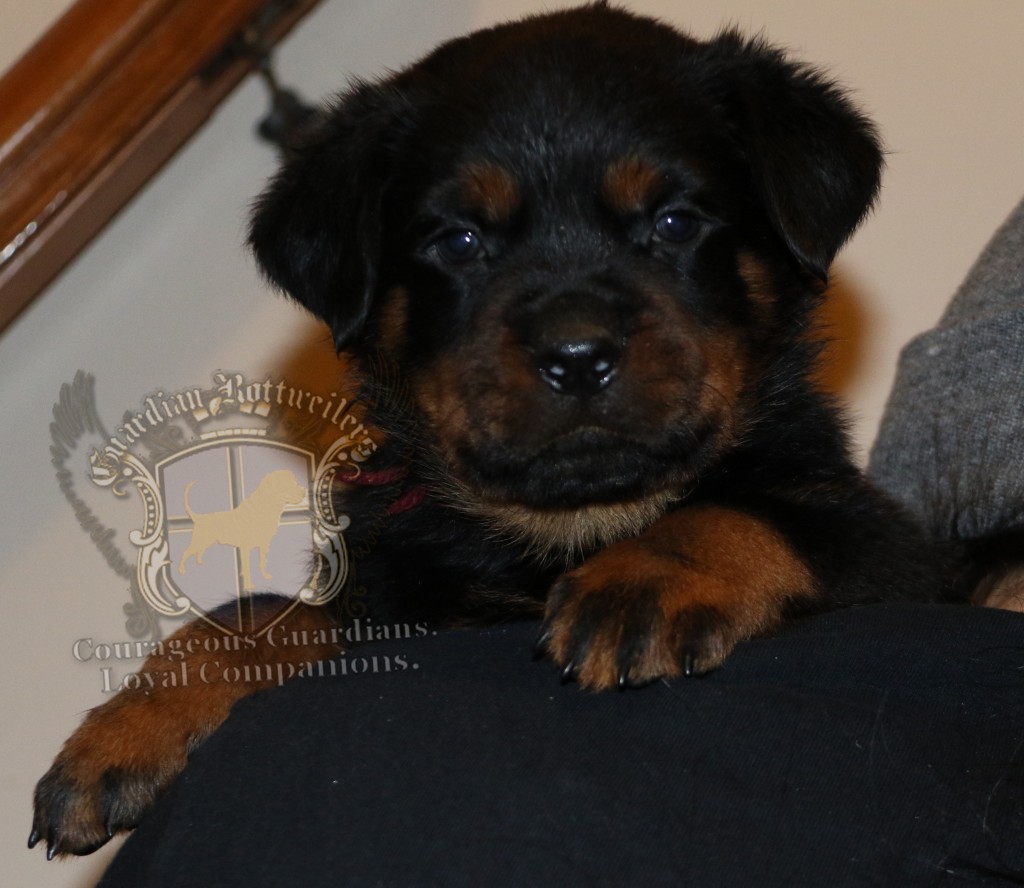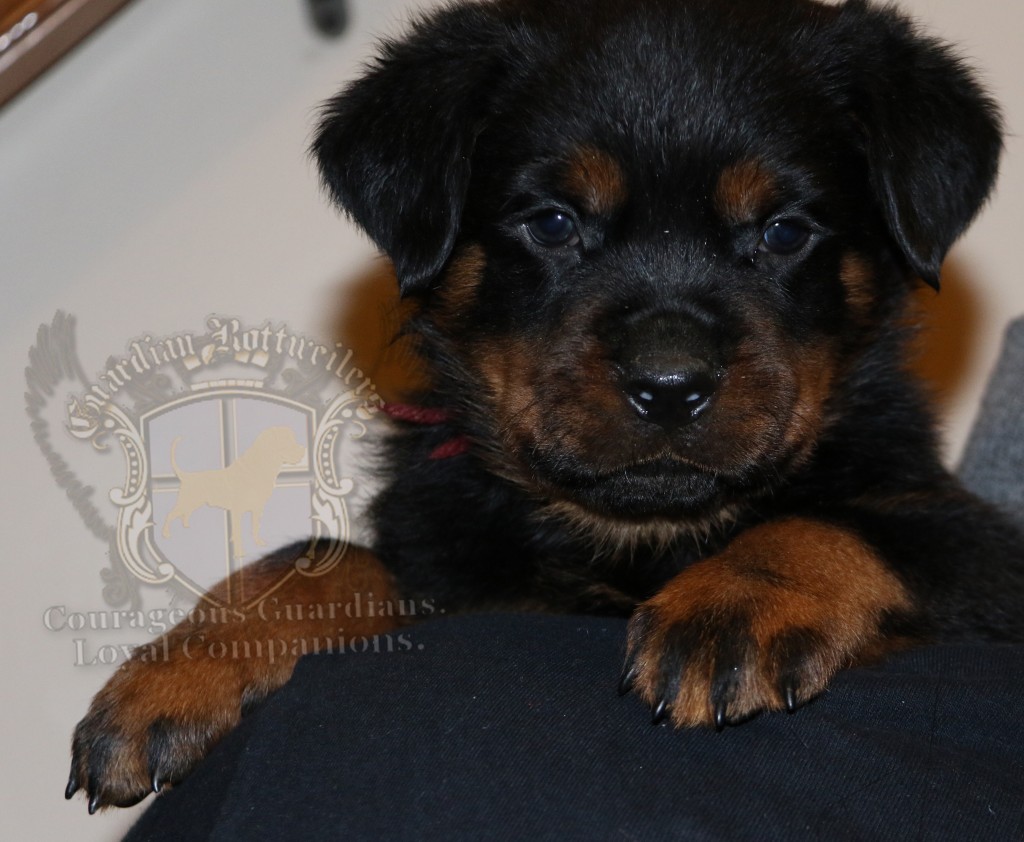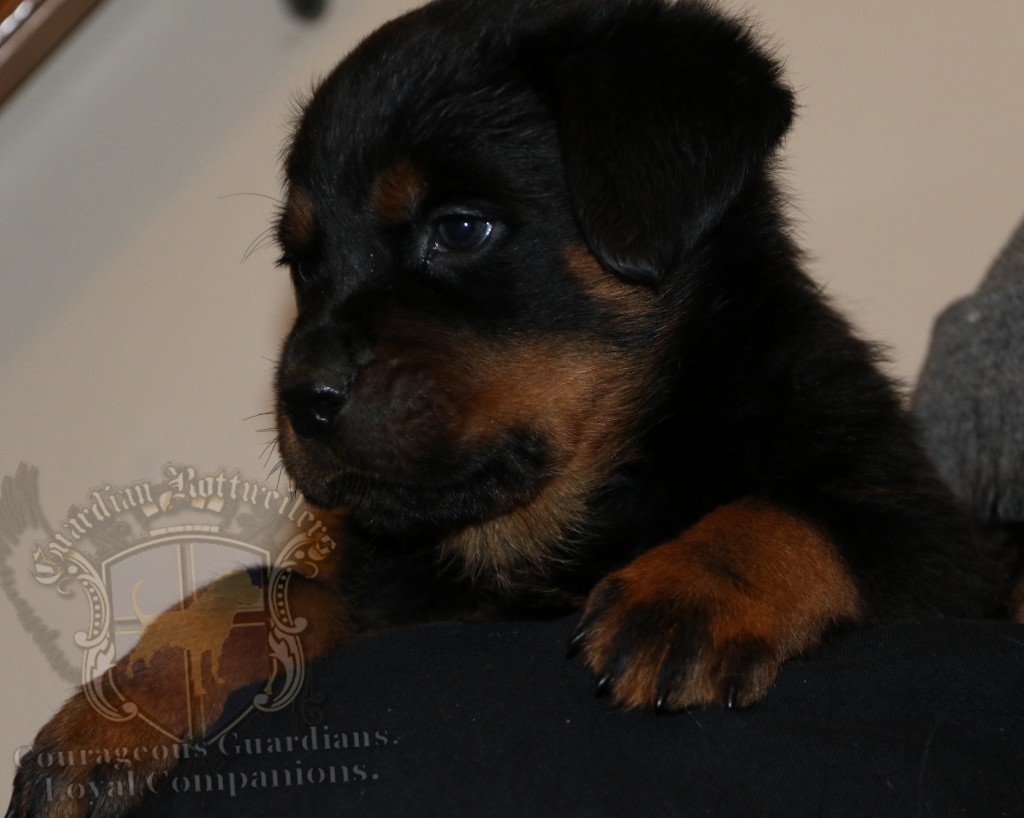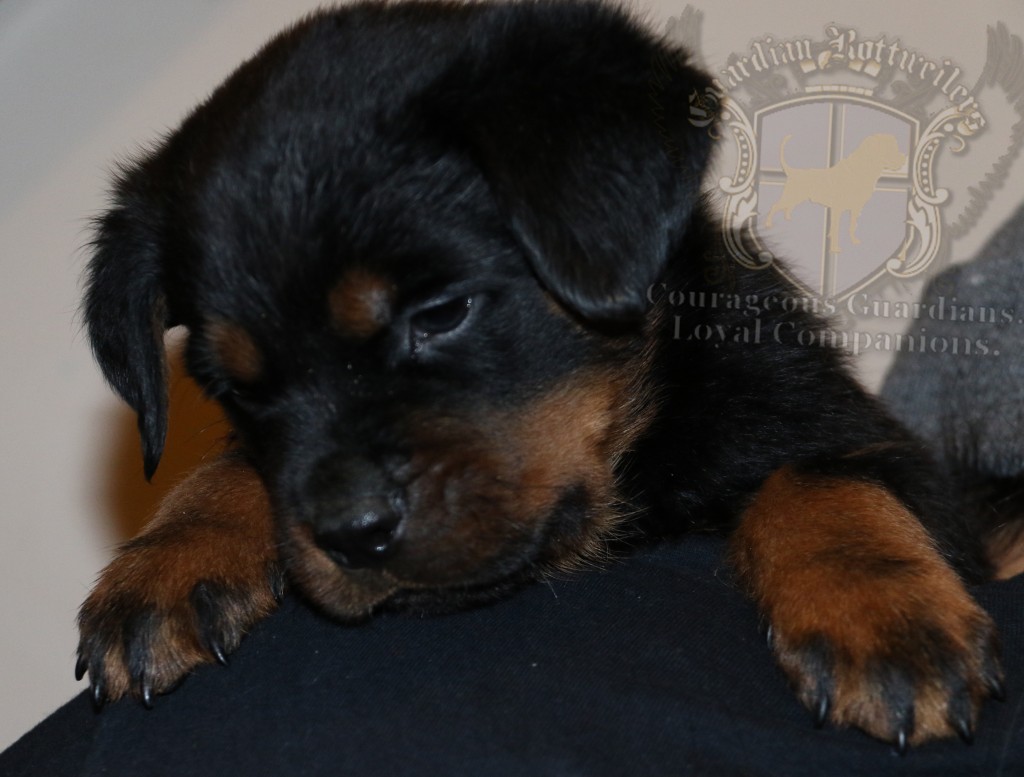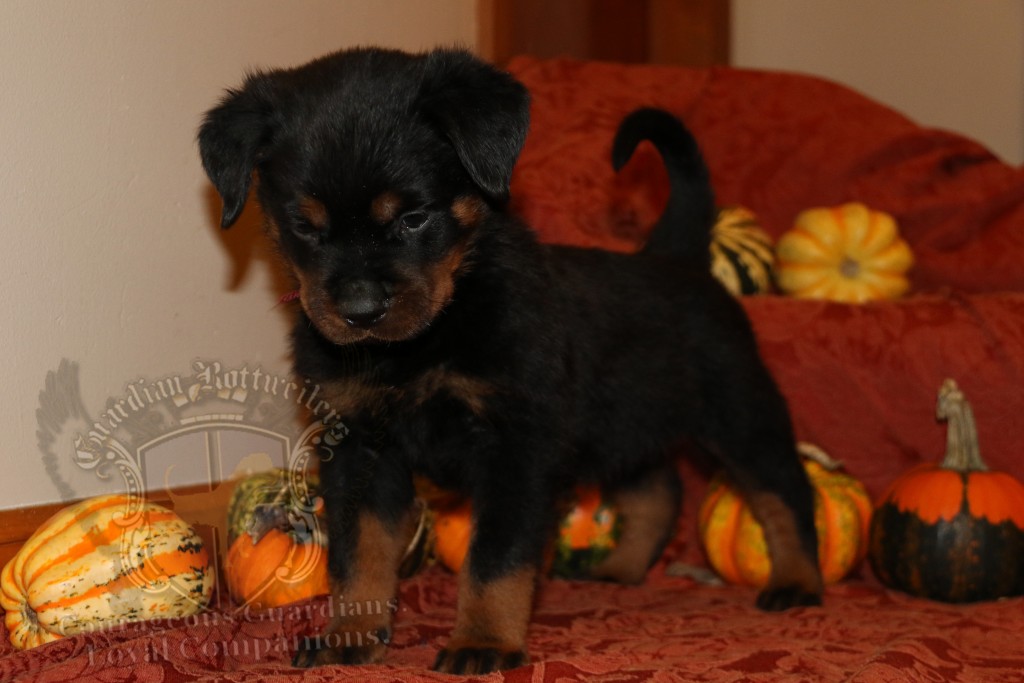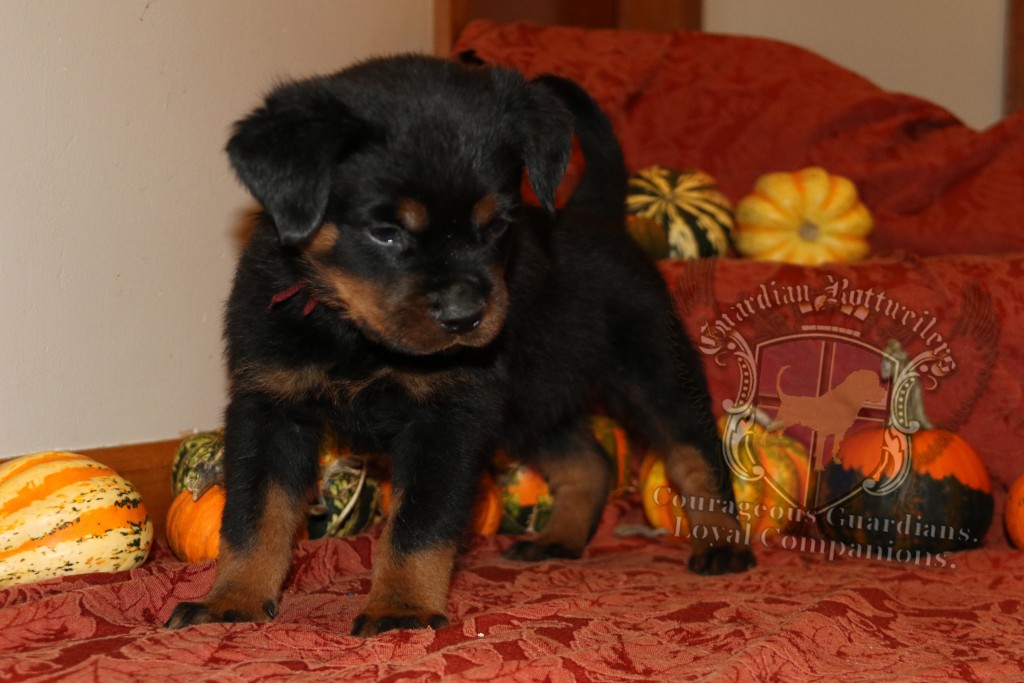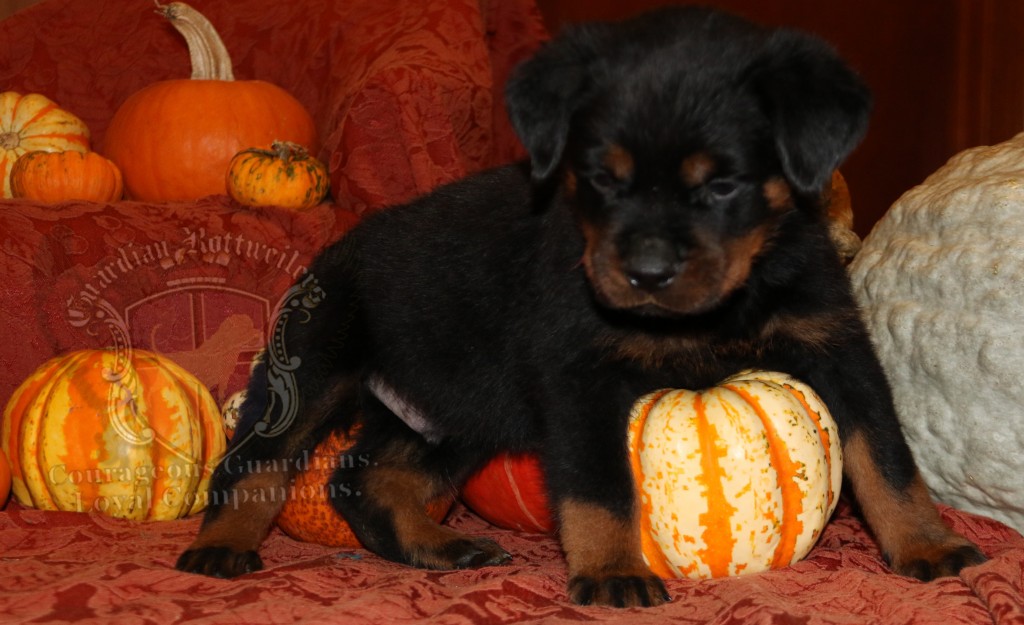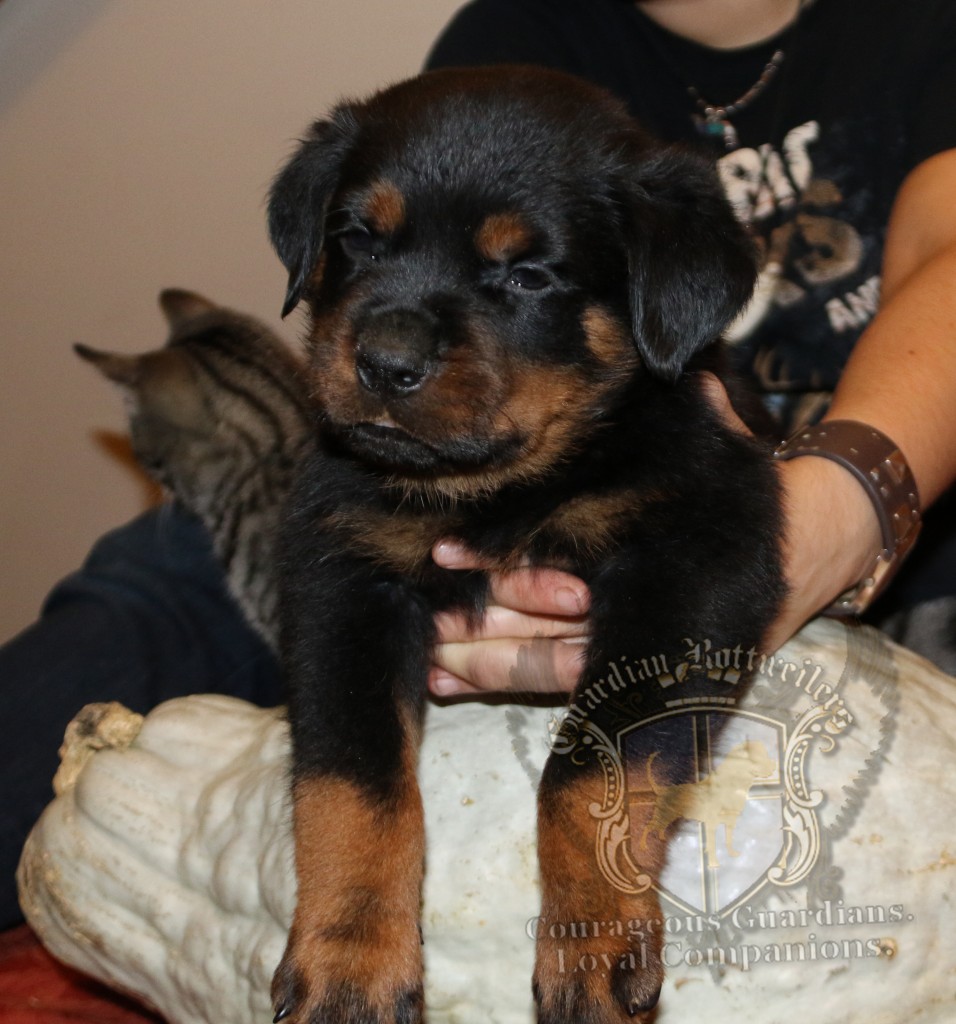 Gage and his siblings at about 3 weeks old eating semisolid food for the first time!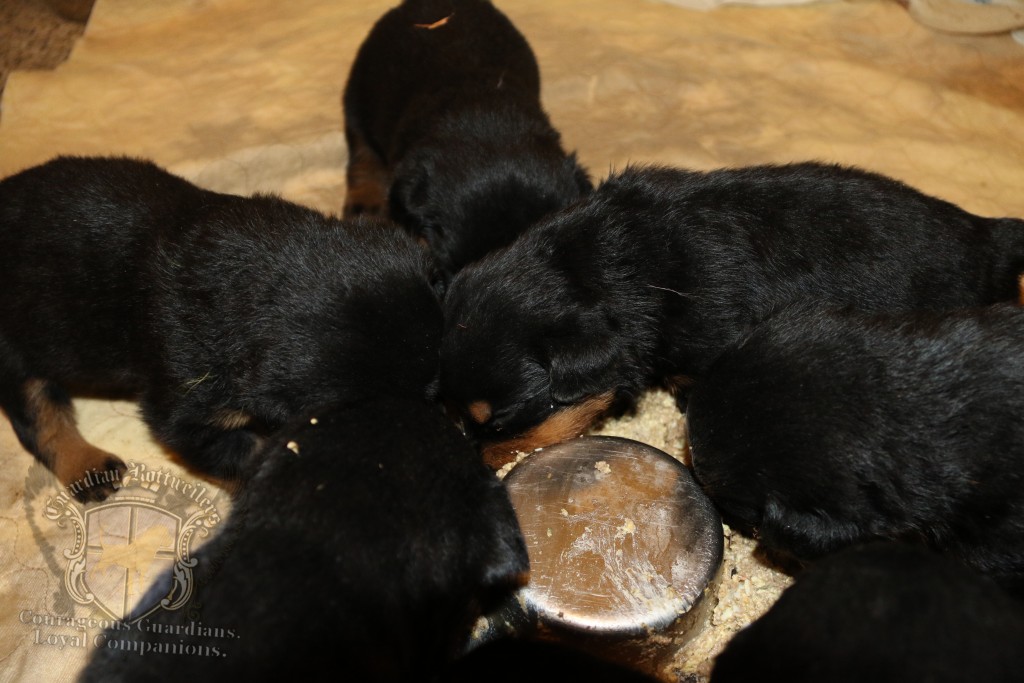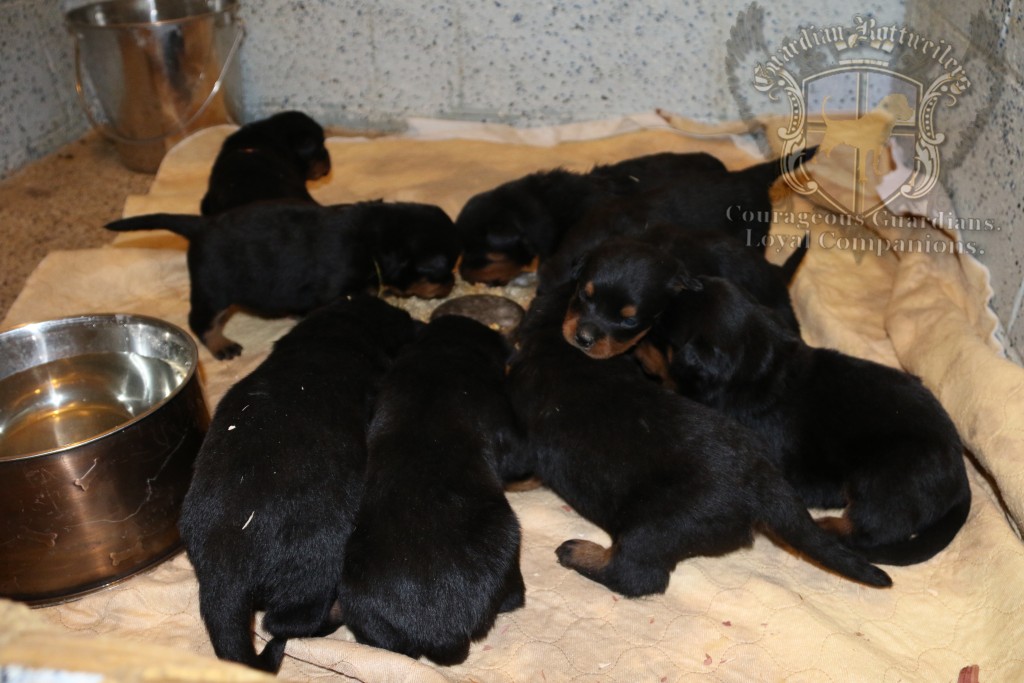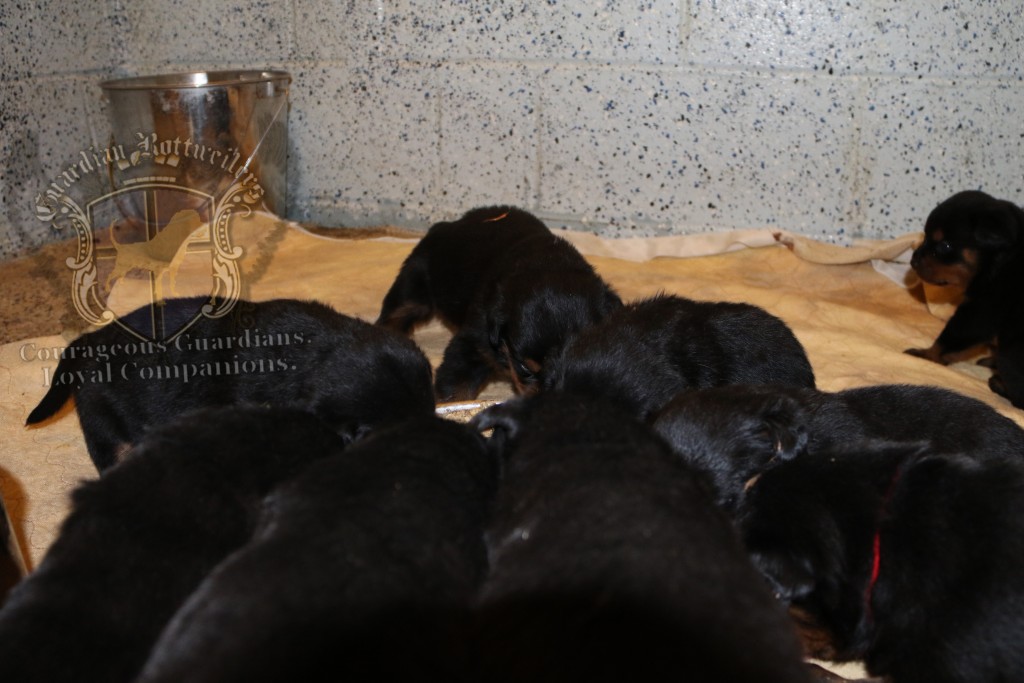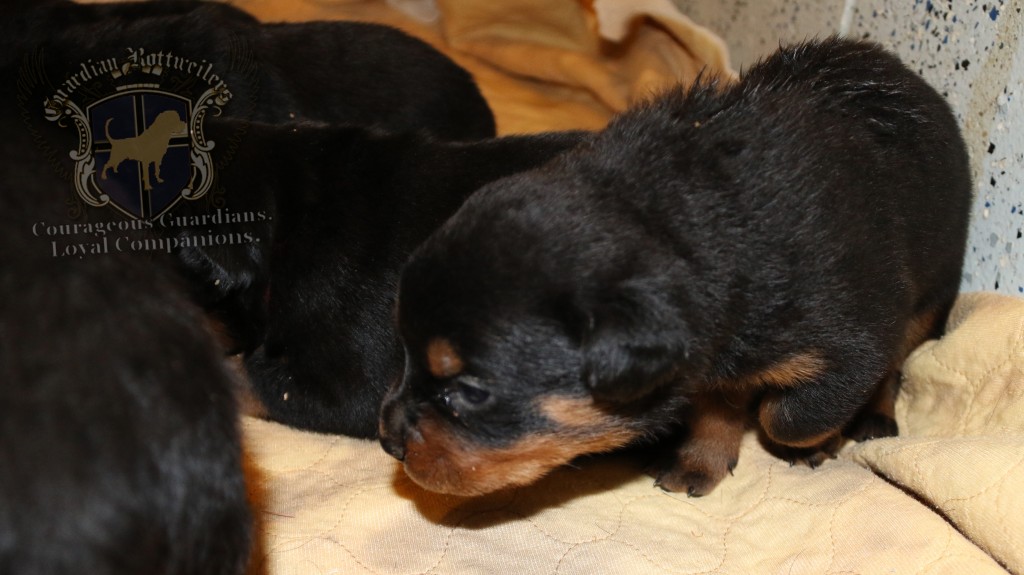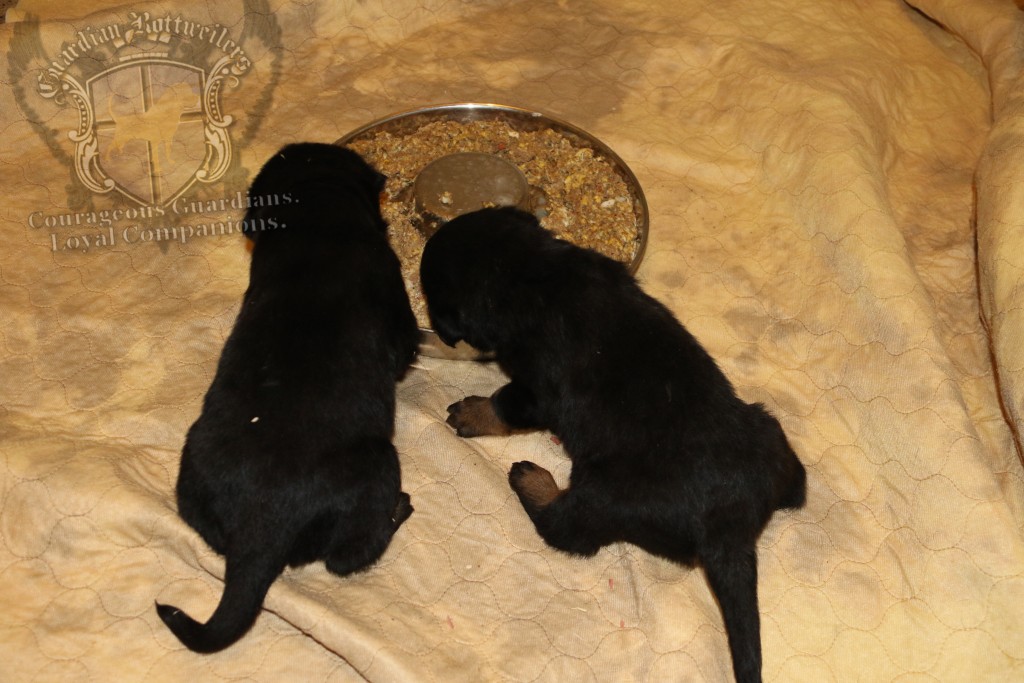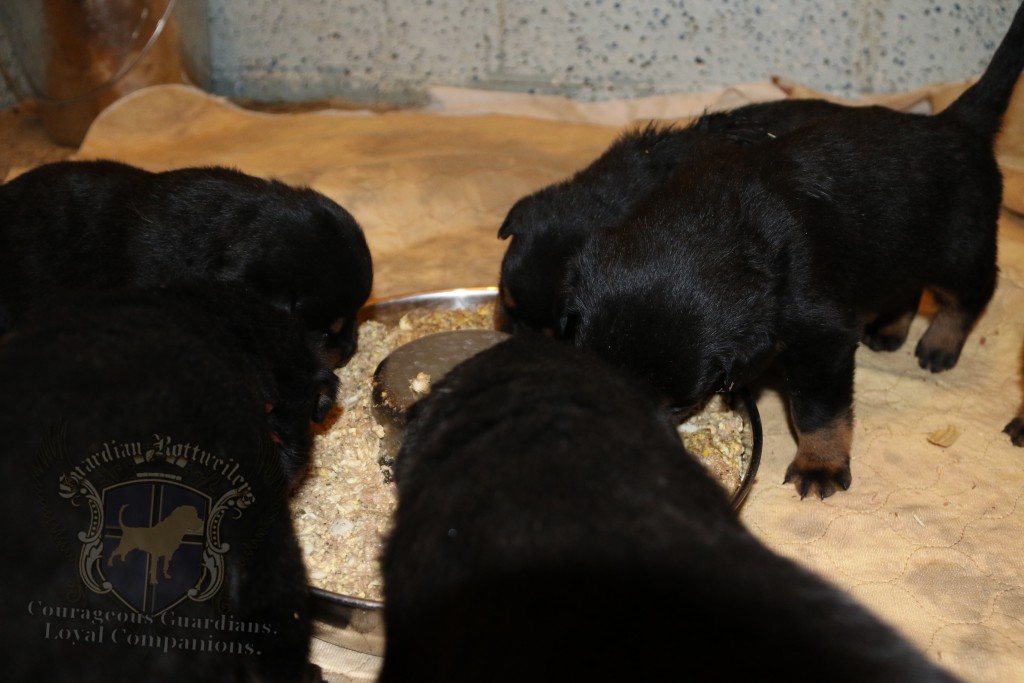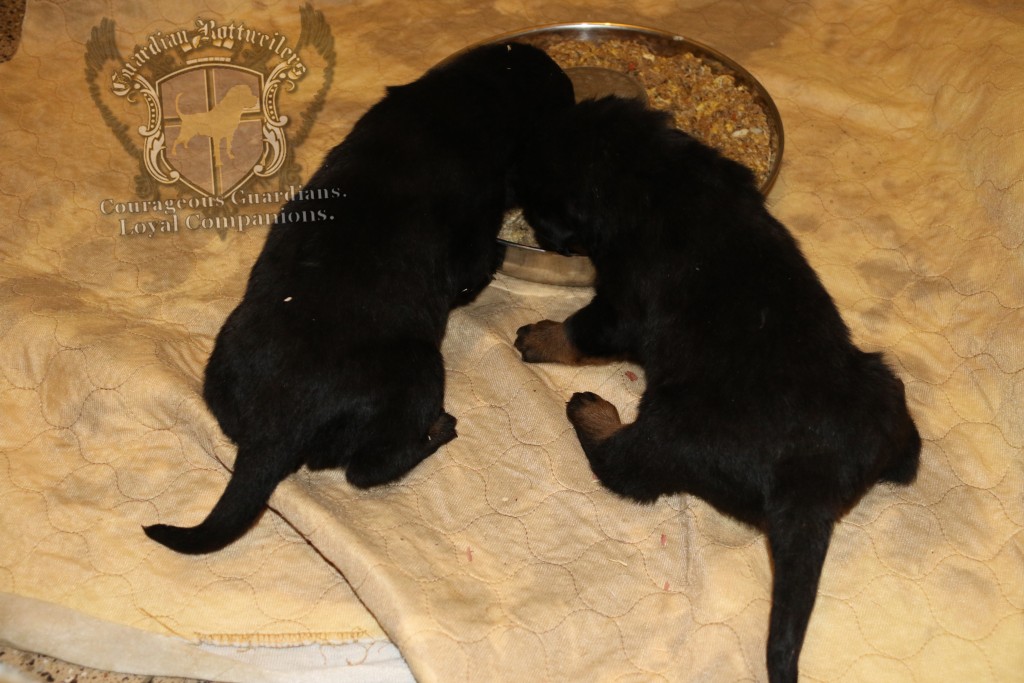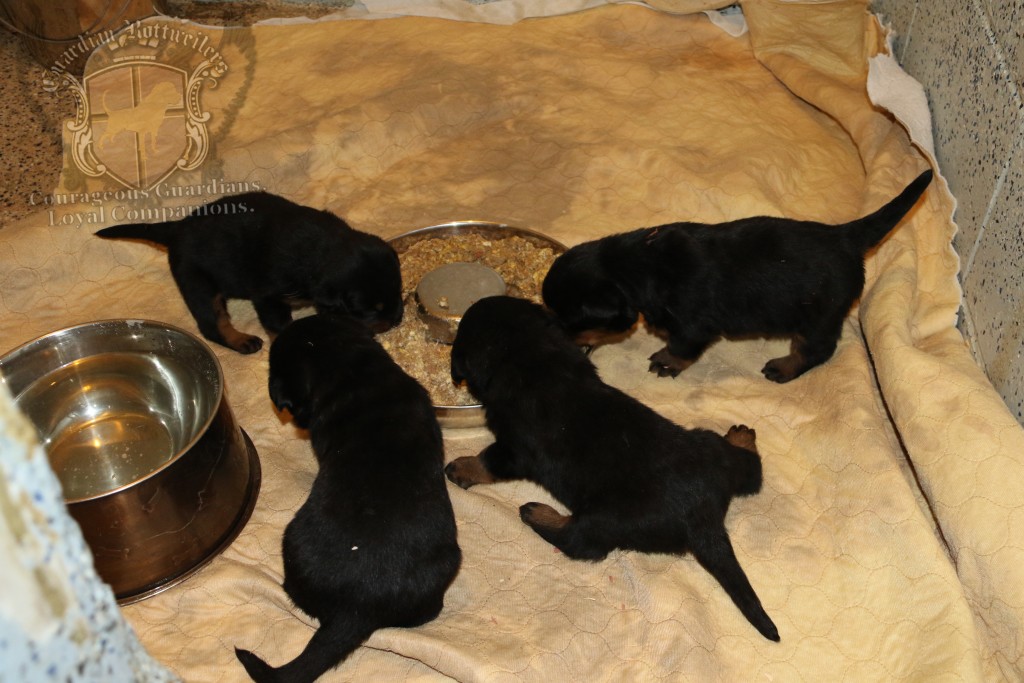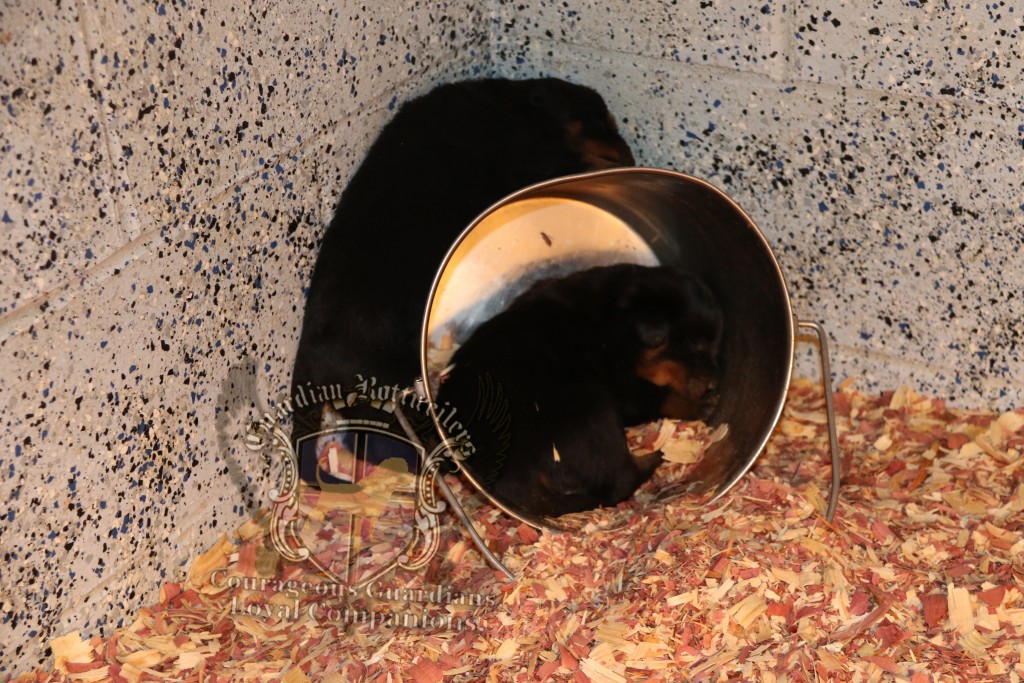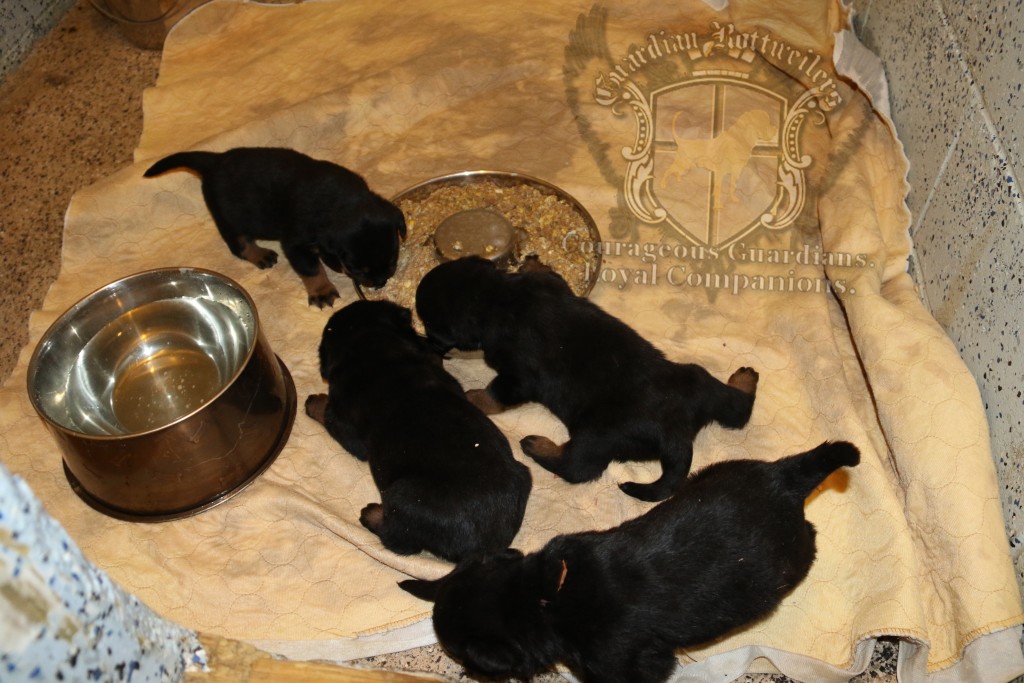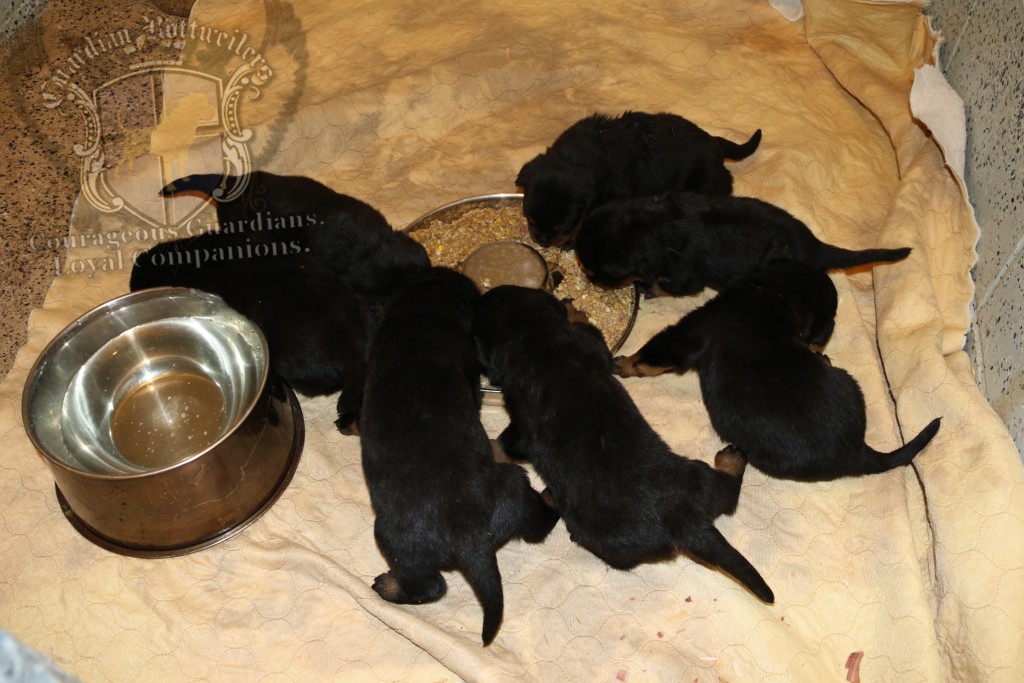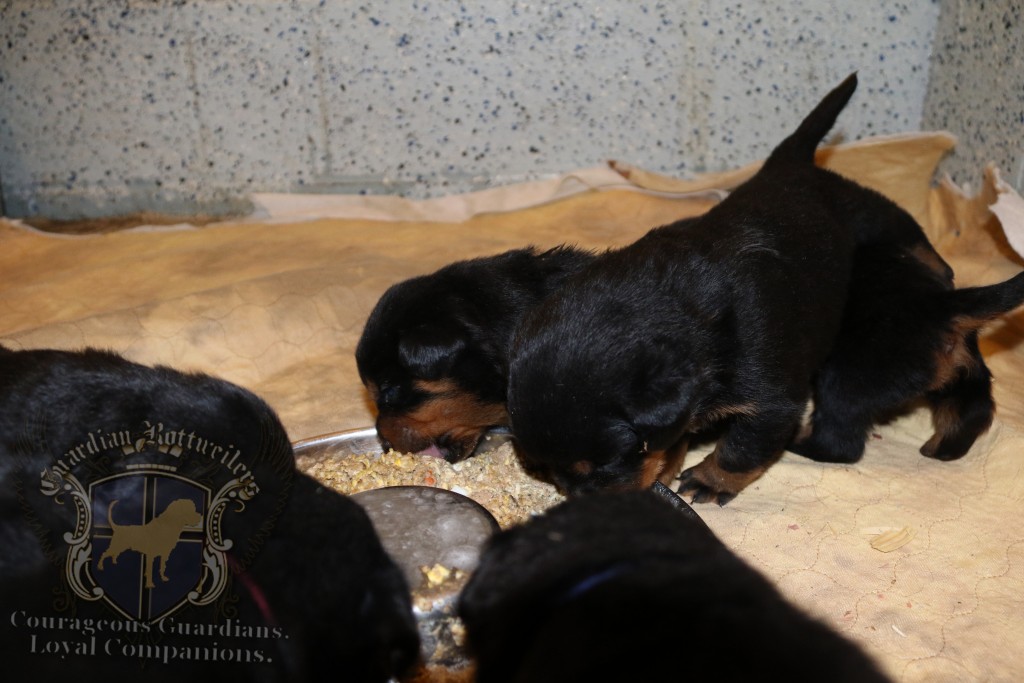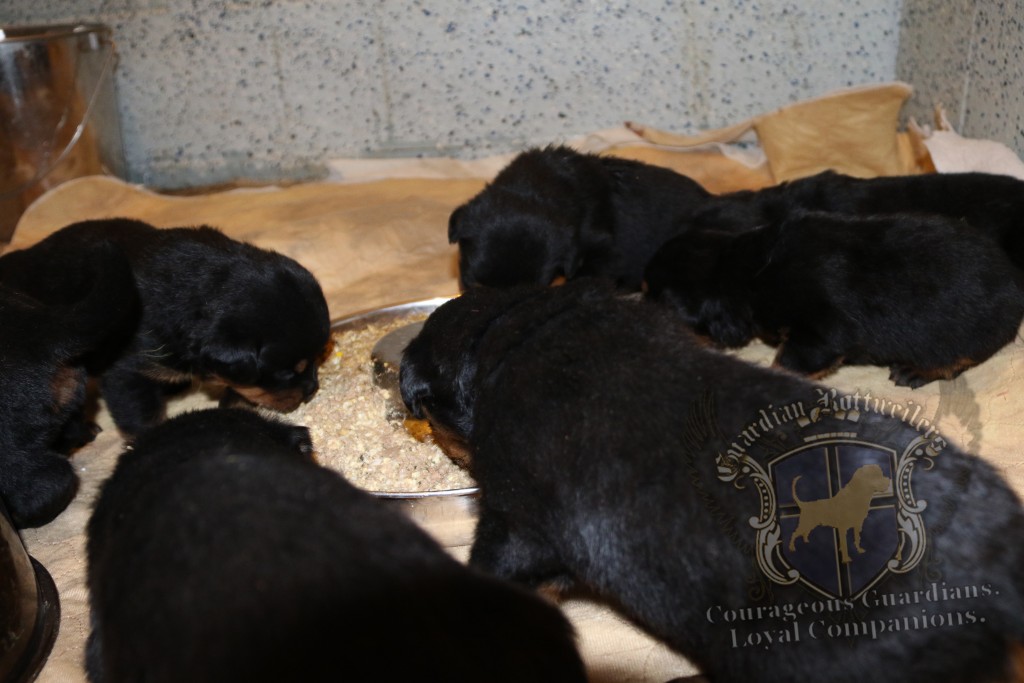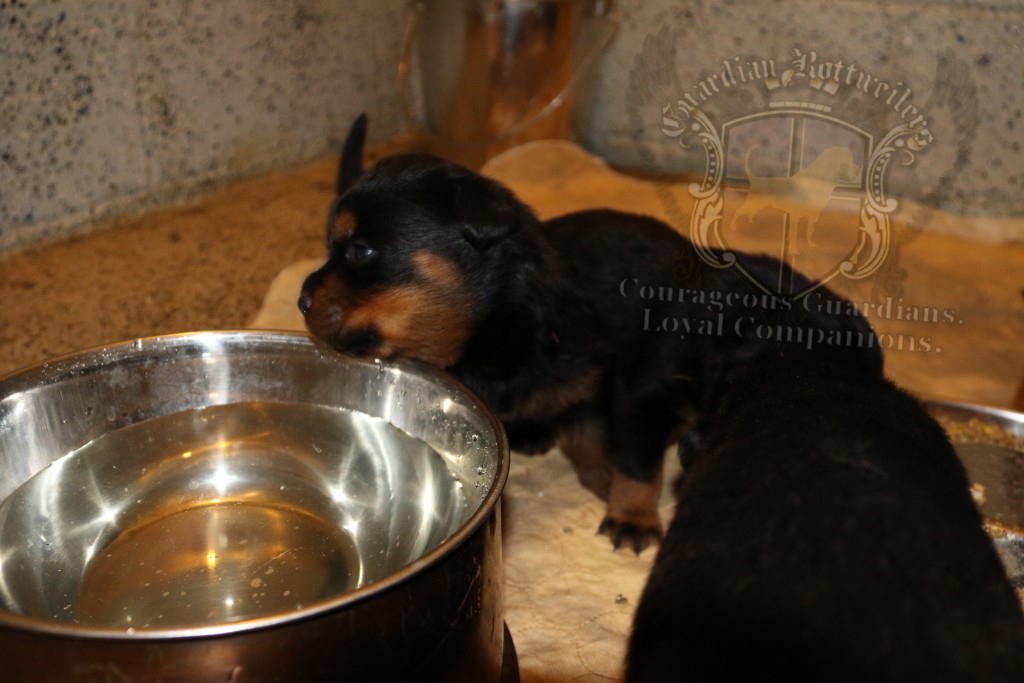 Newborn Gage with his sibling and mom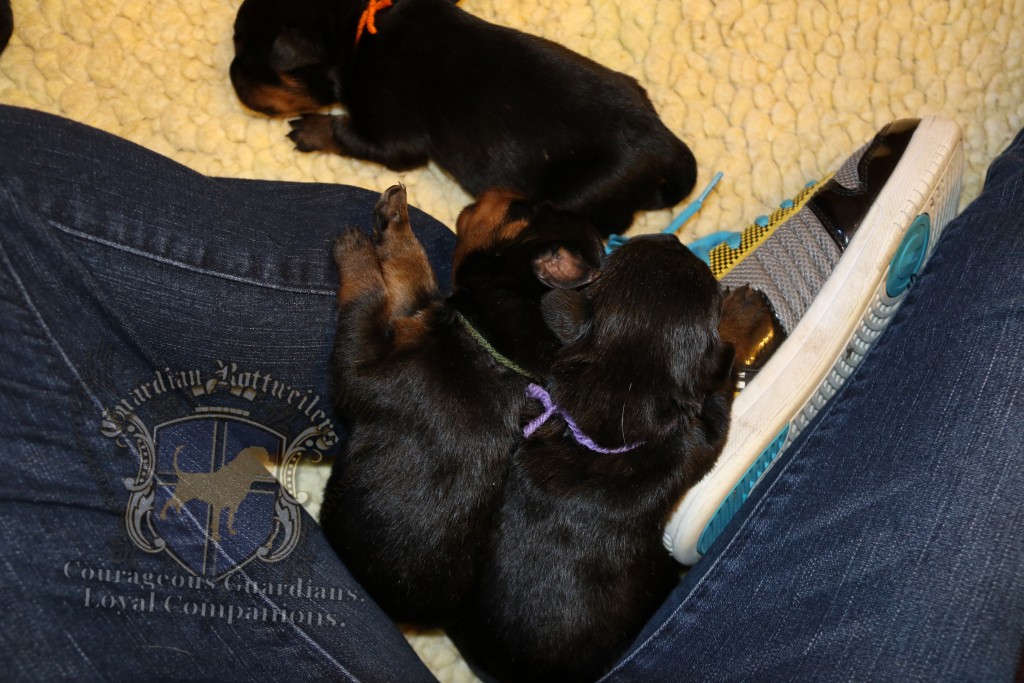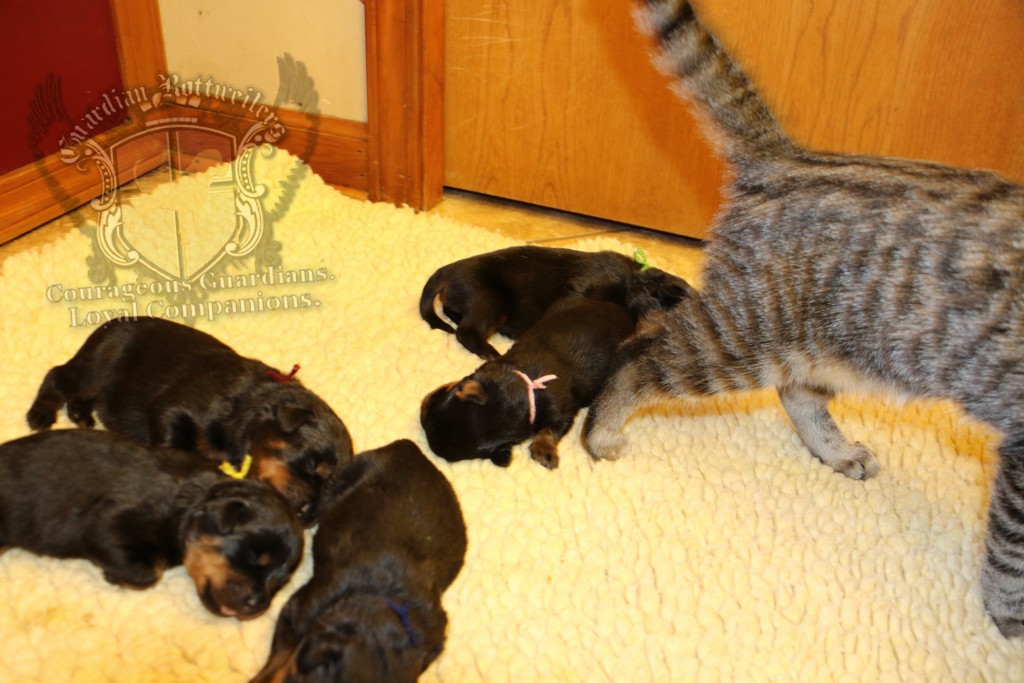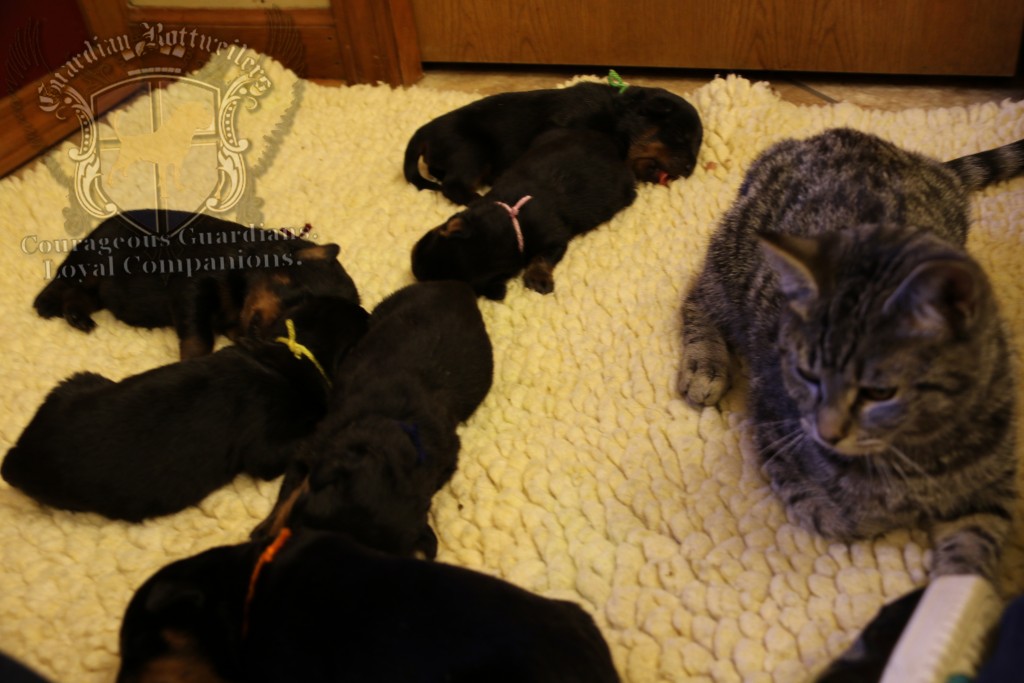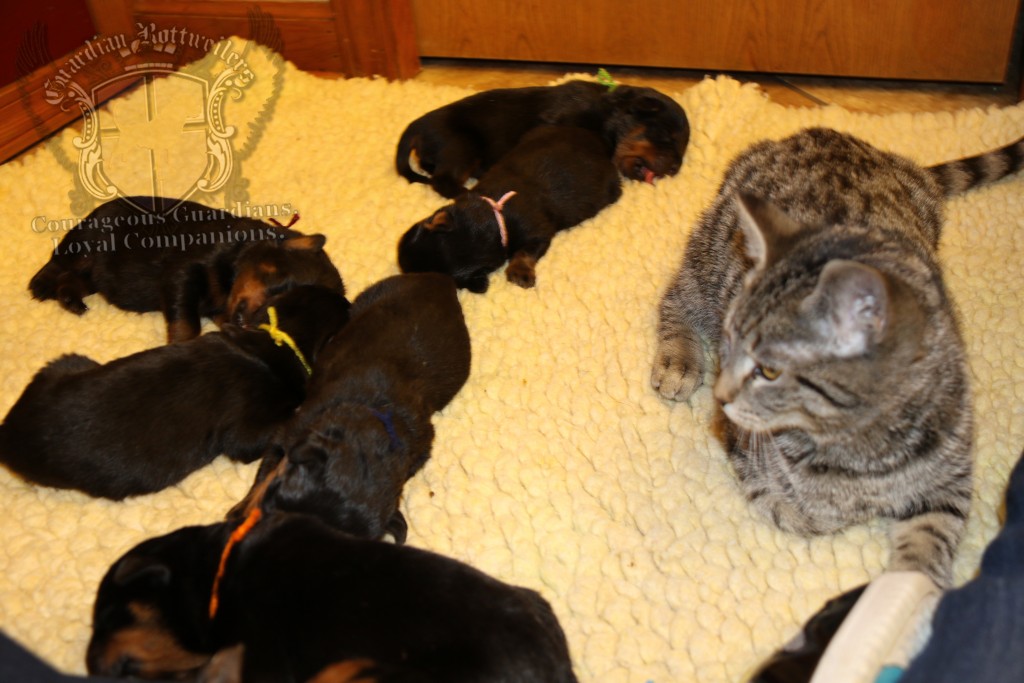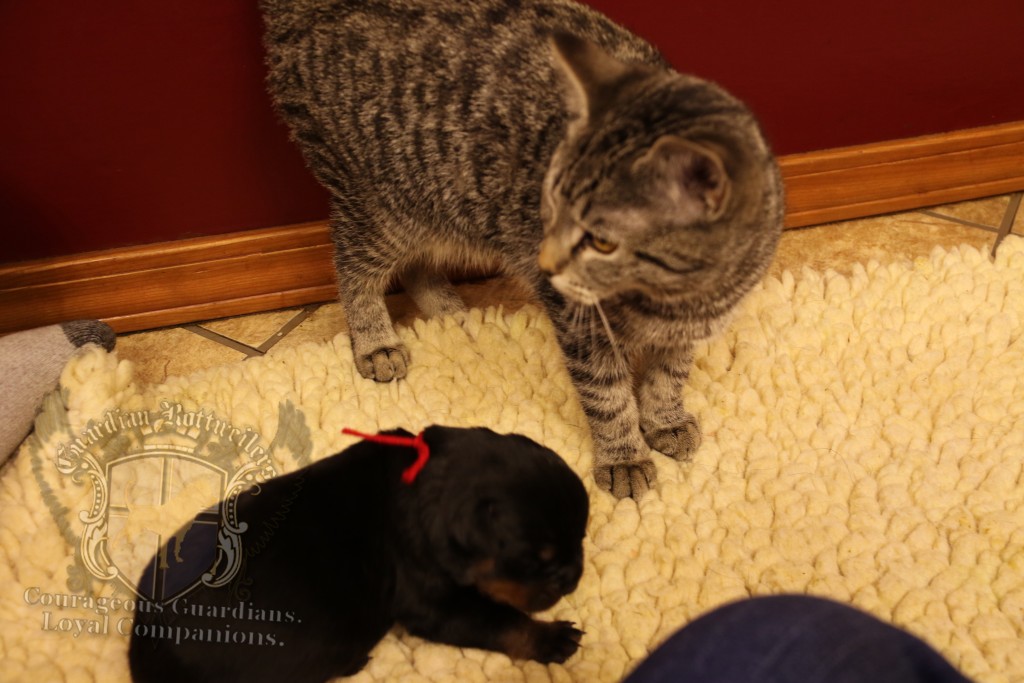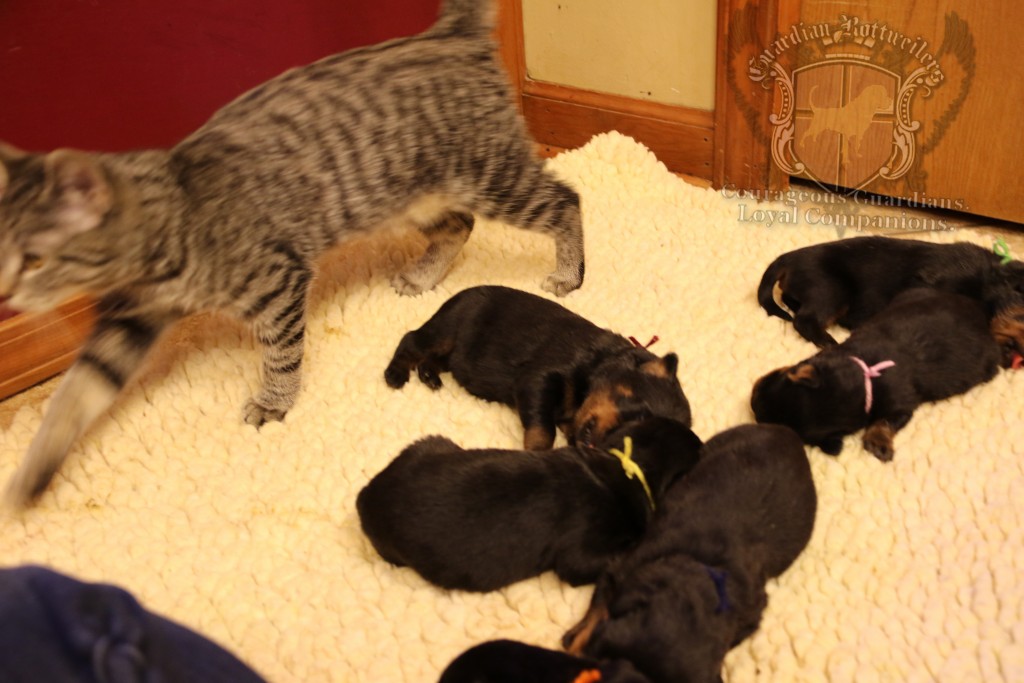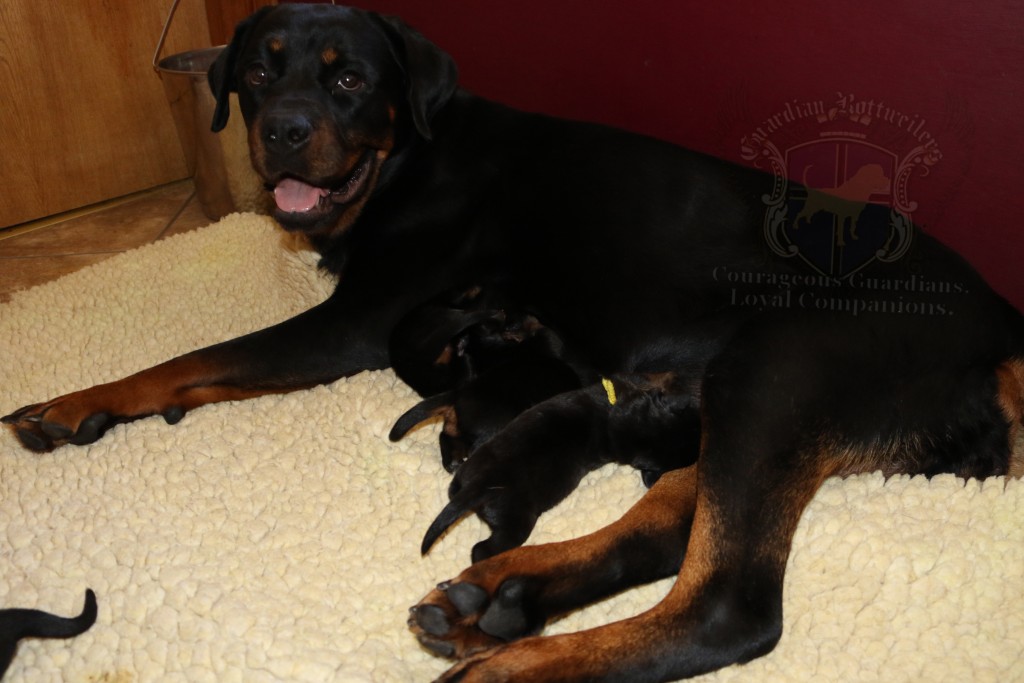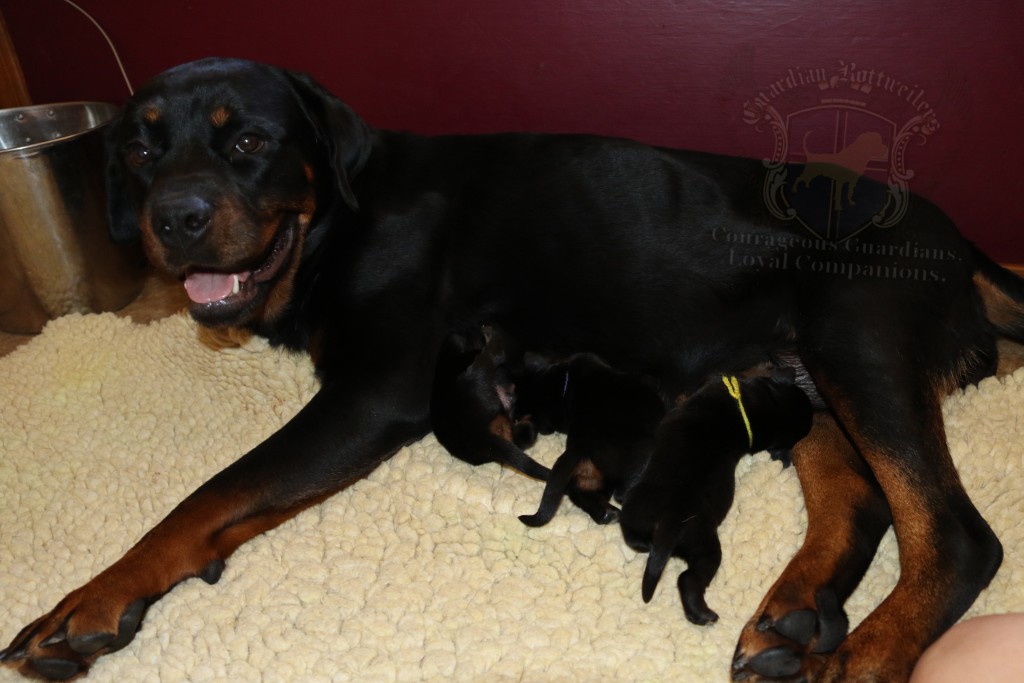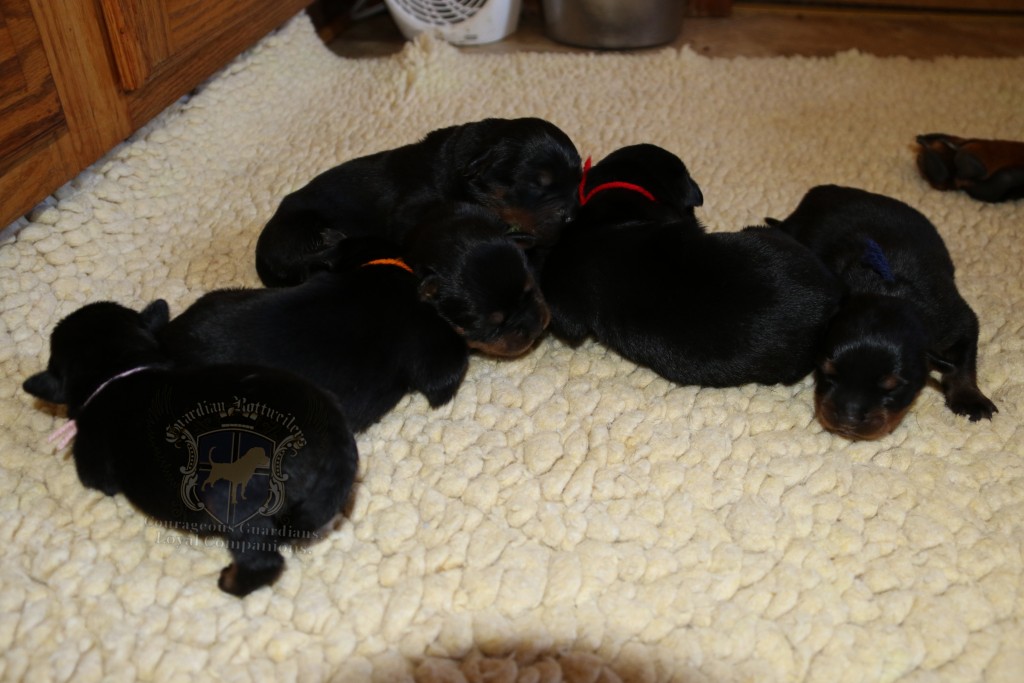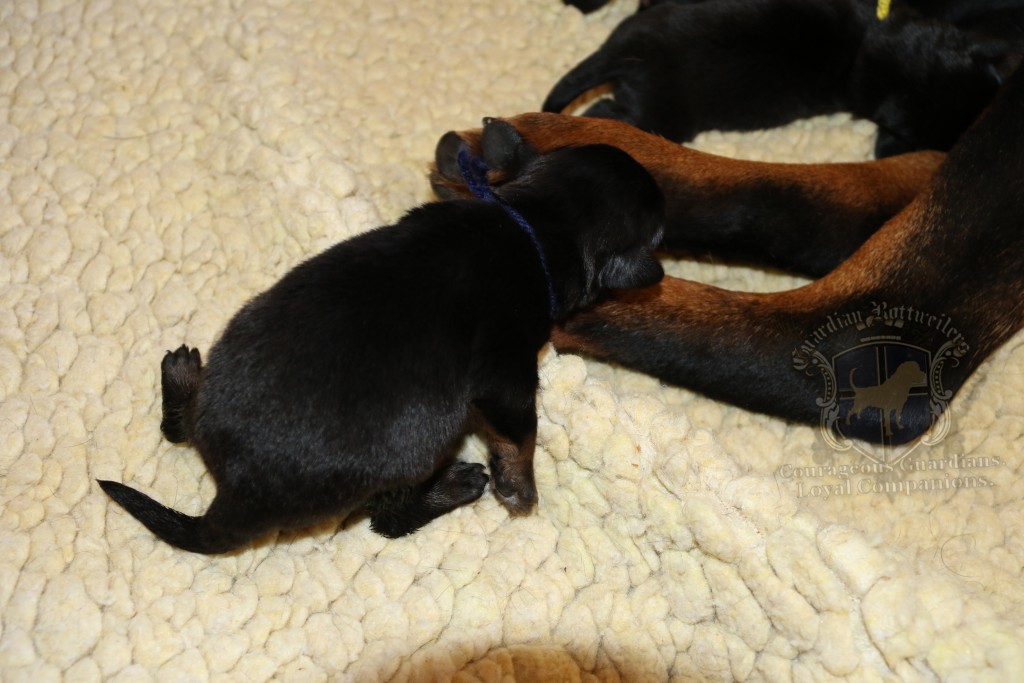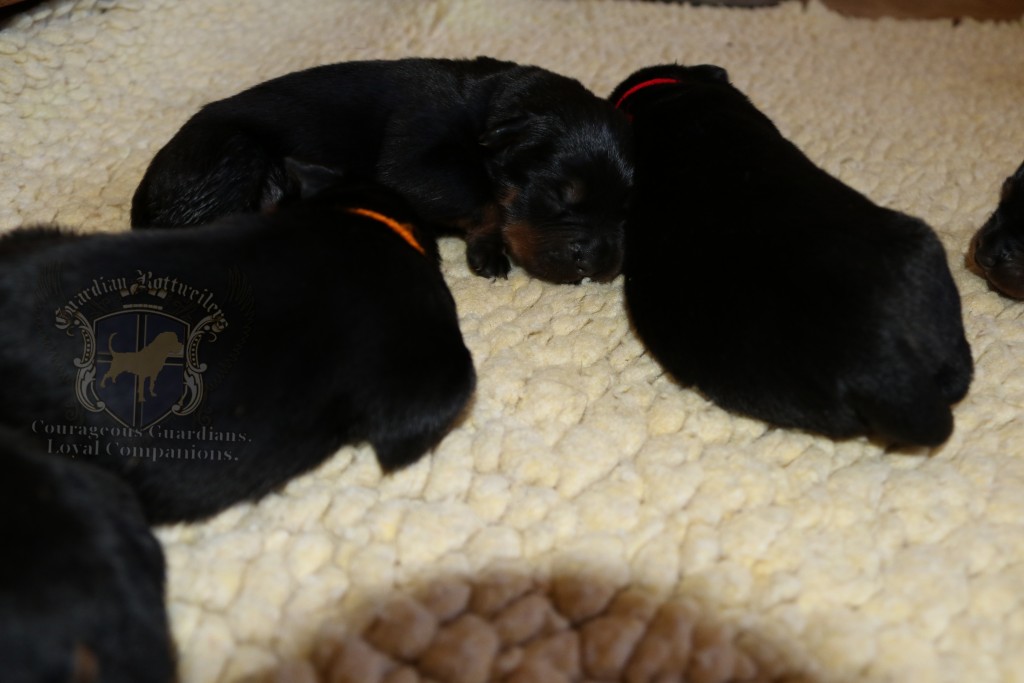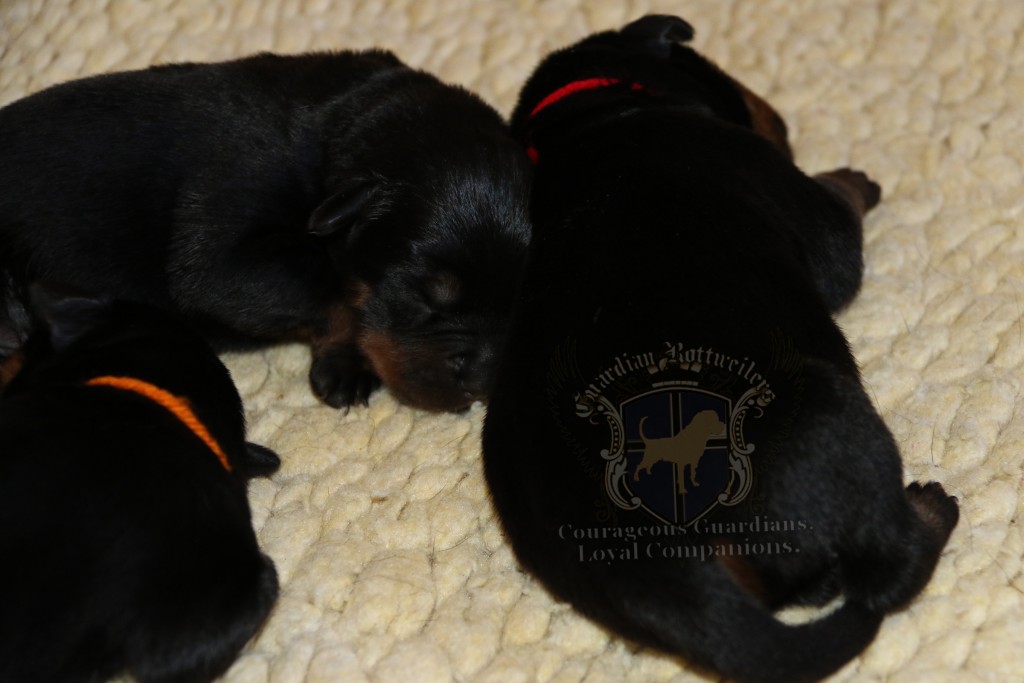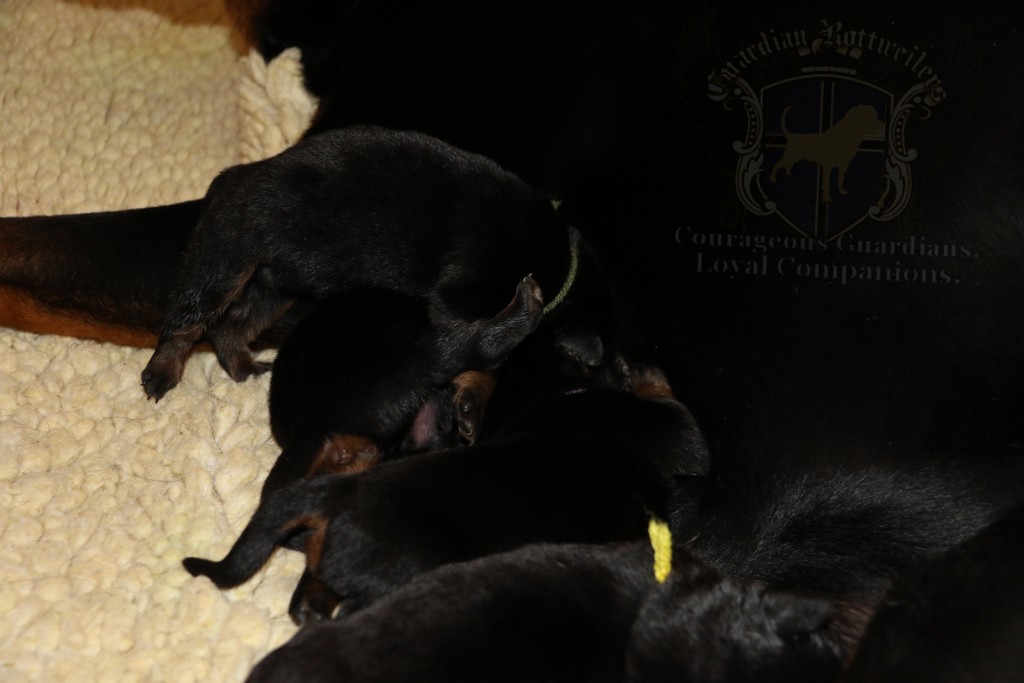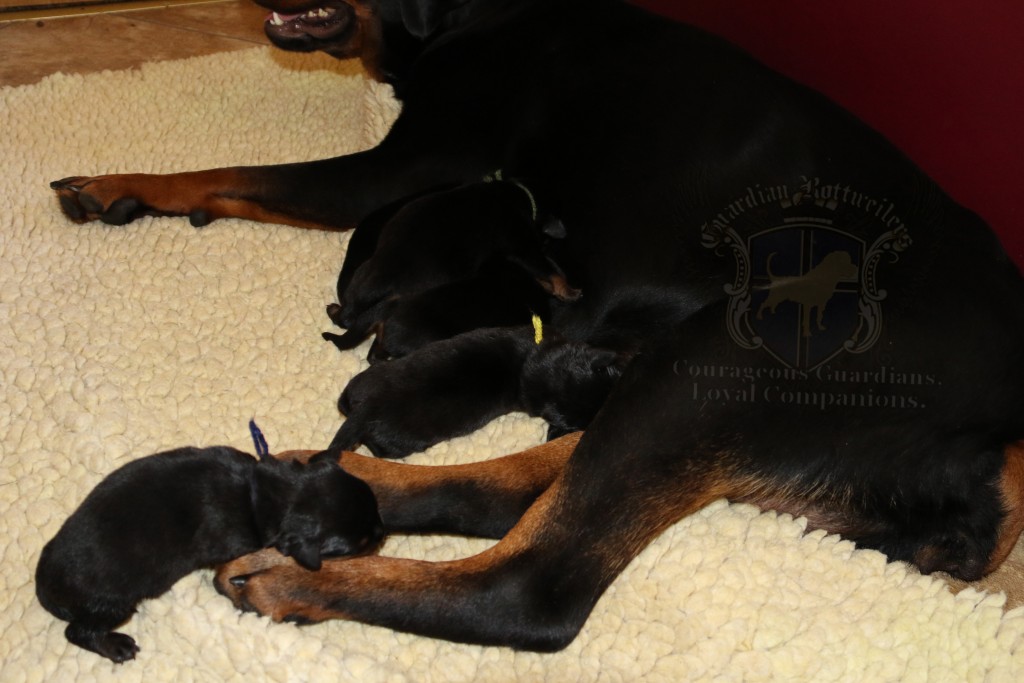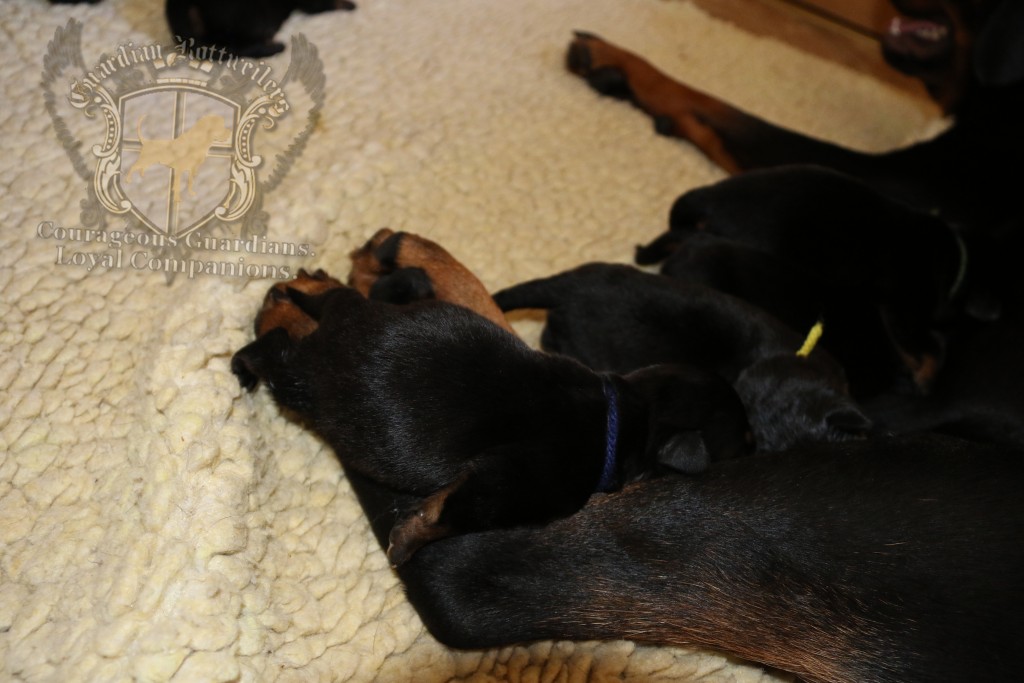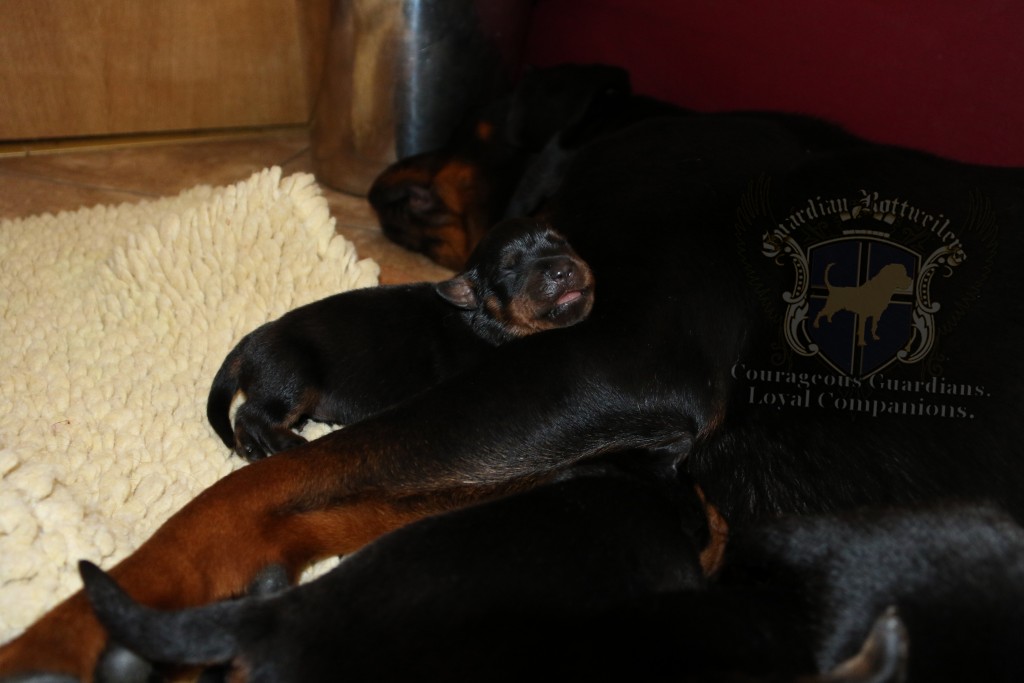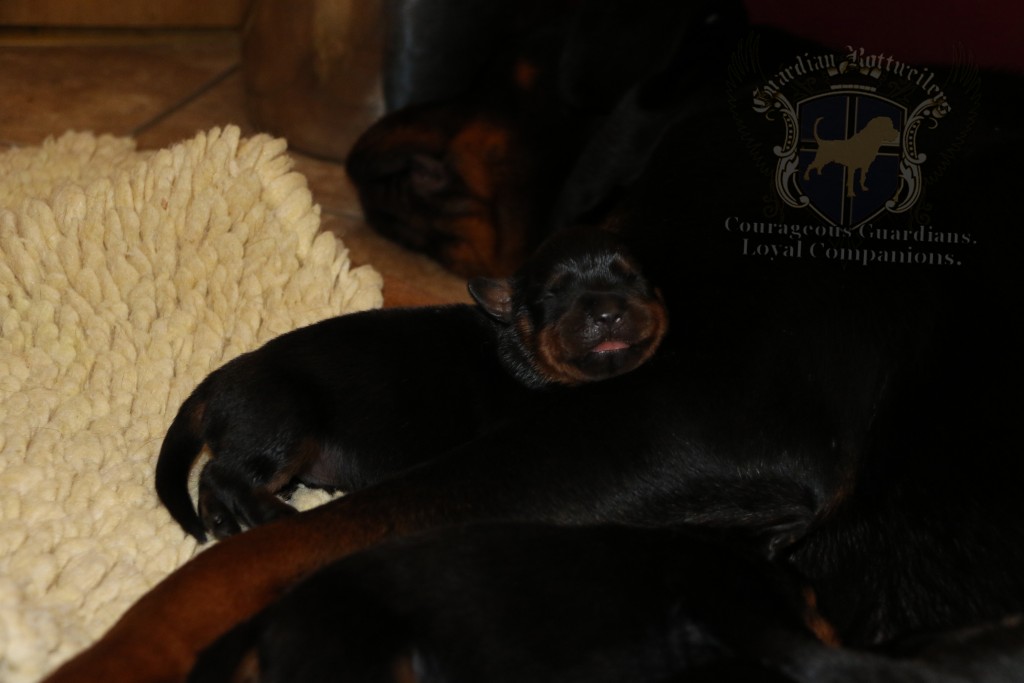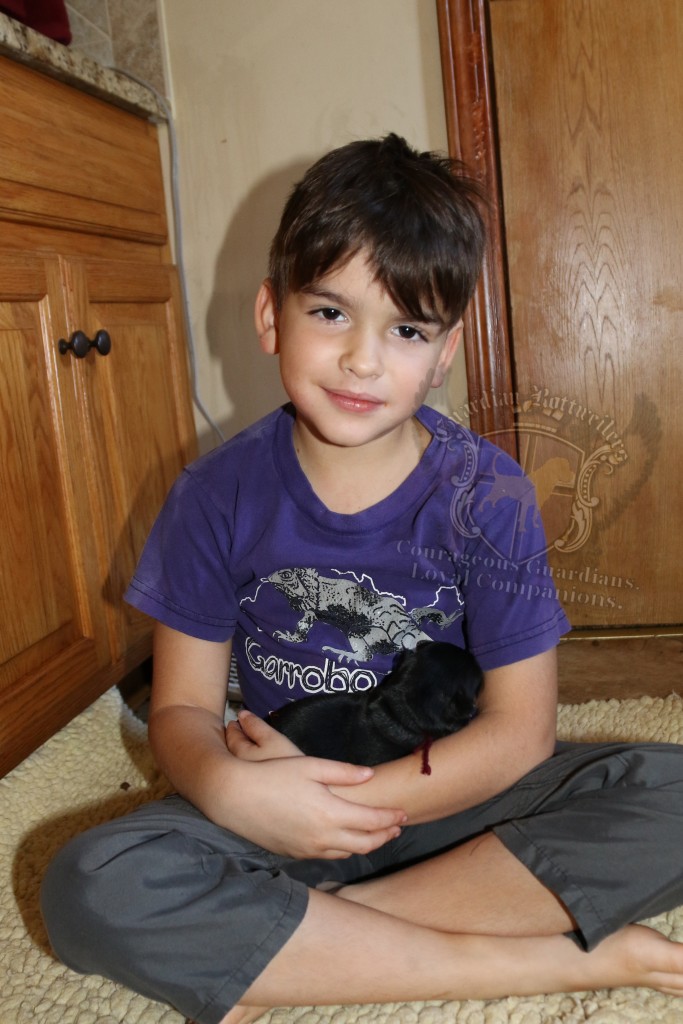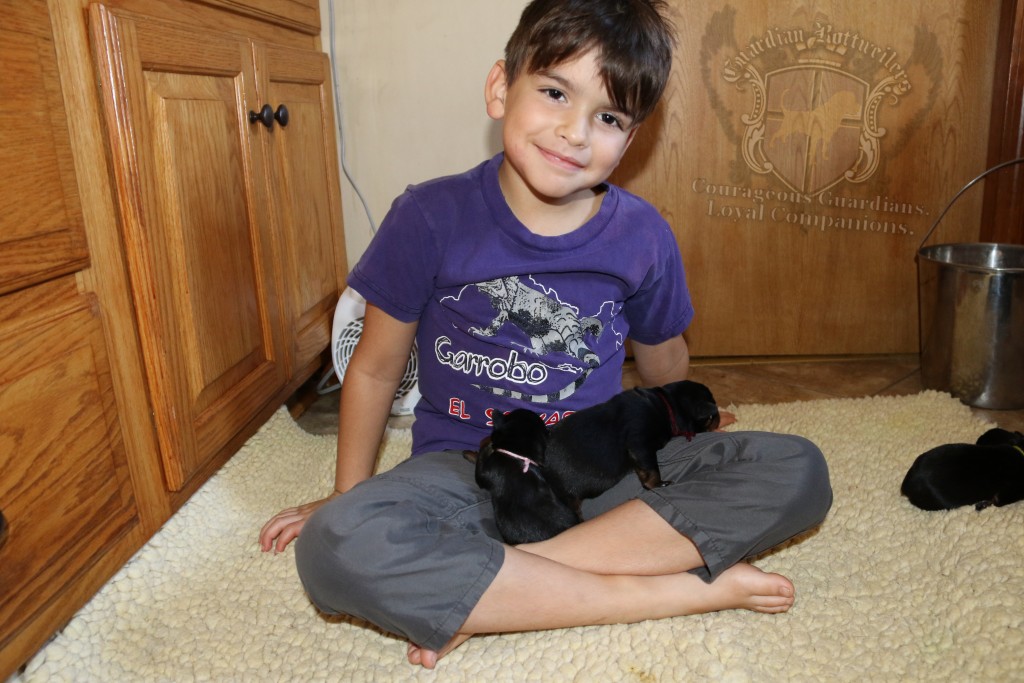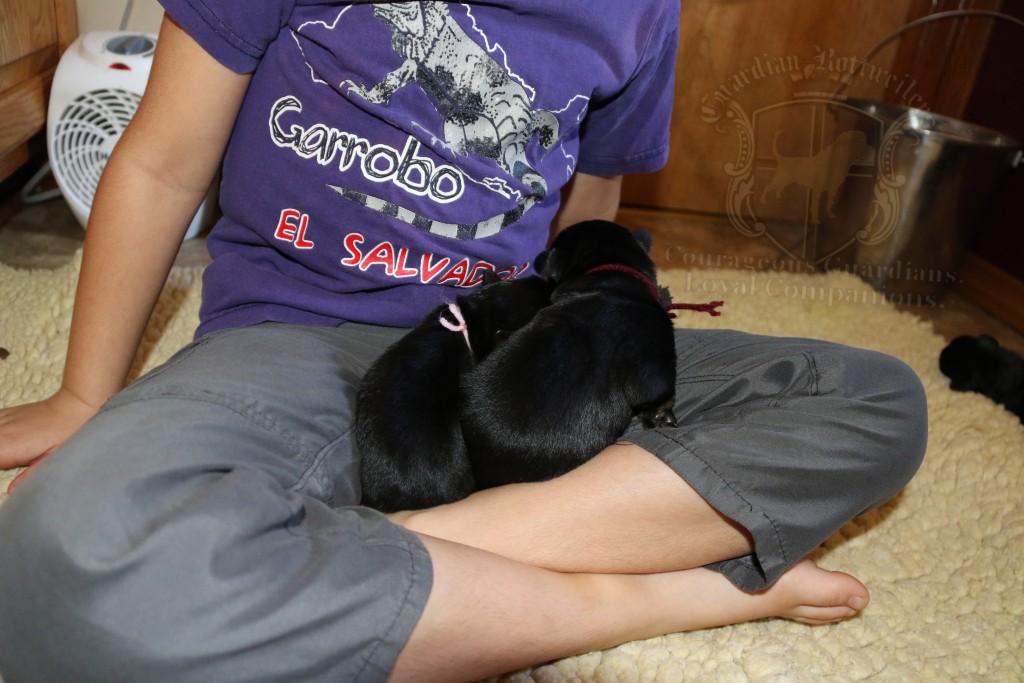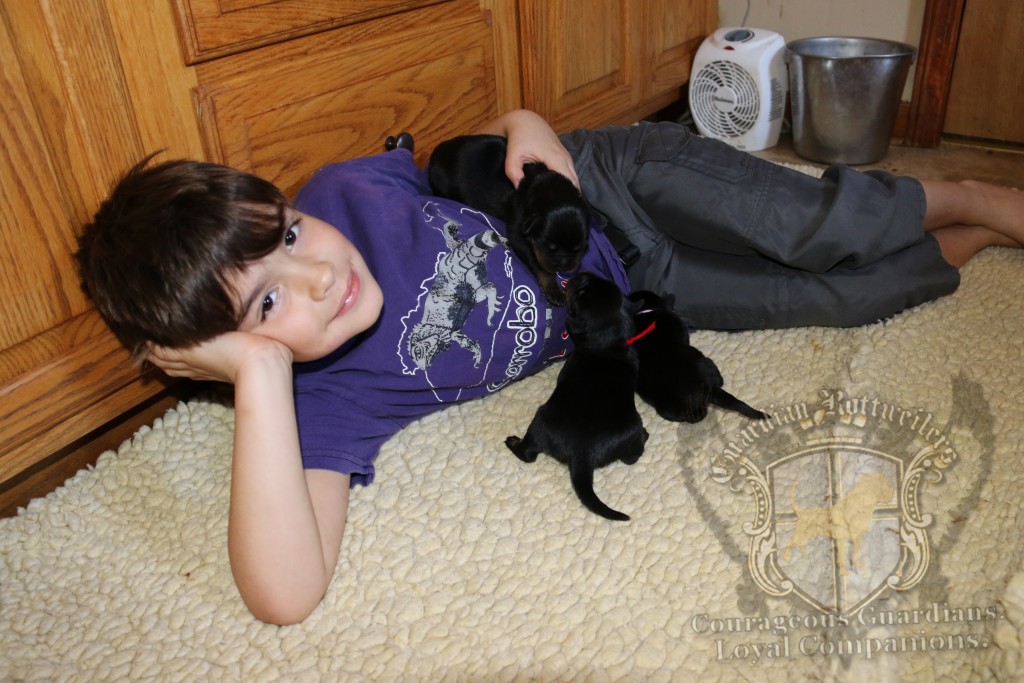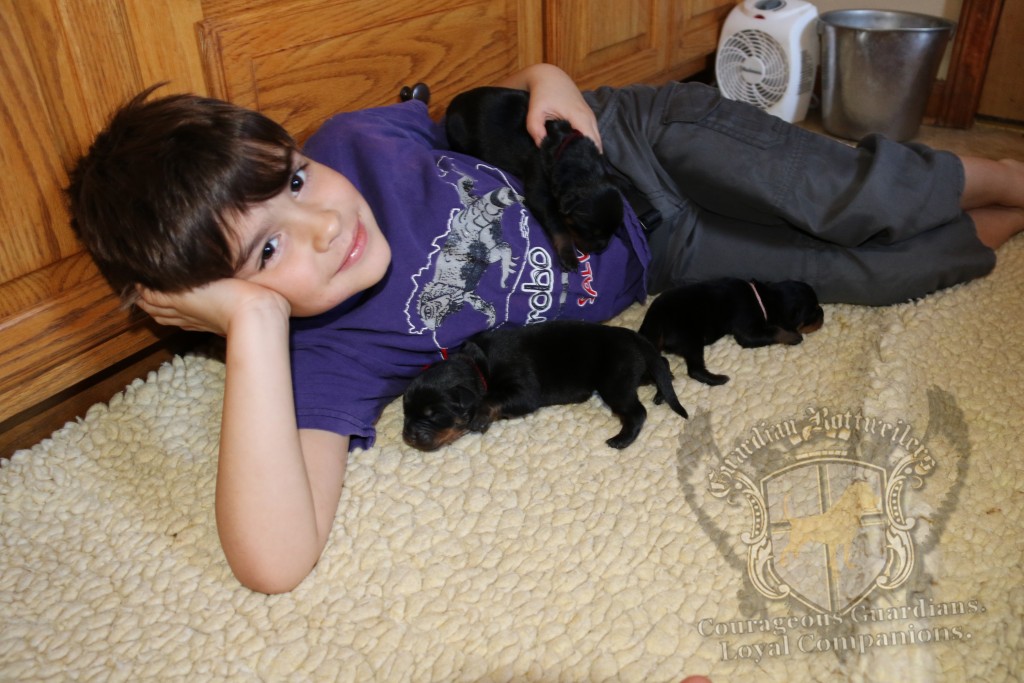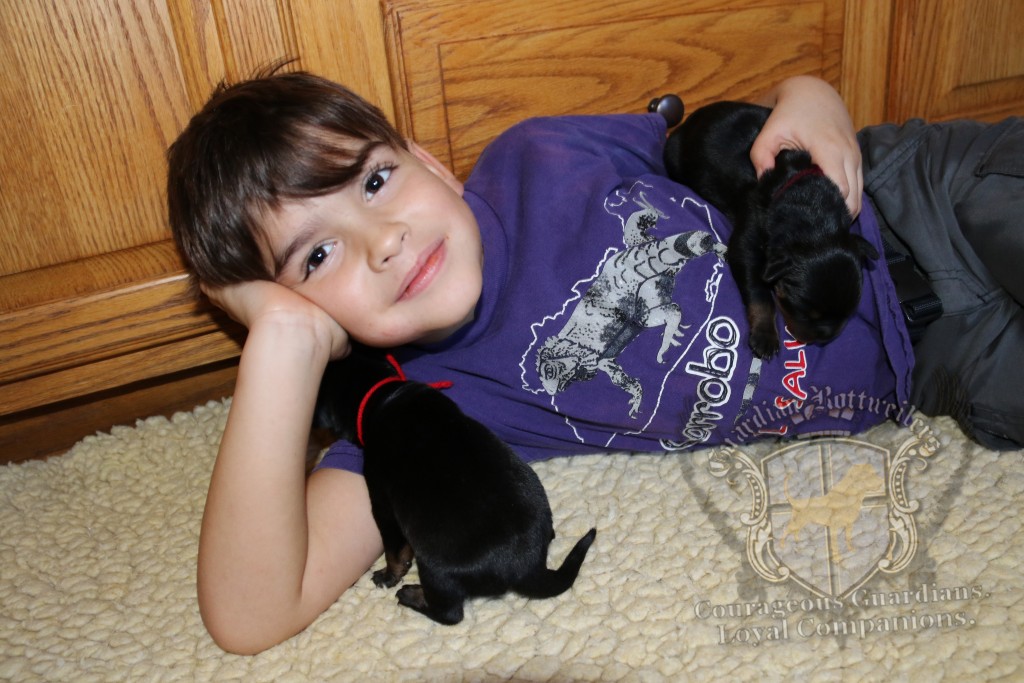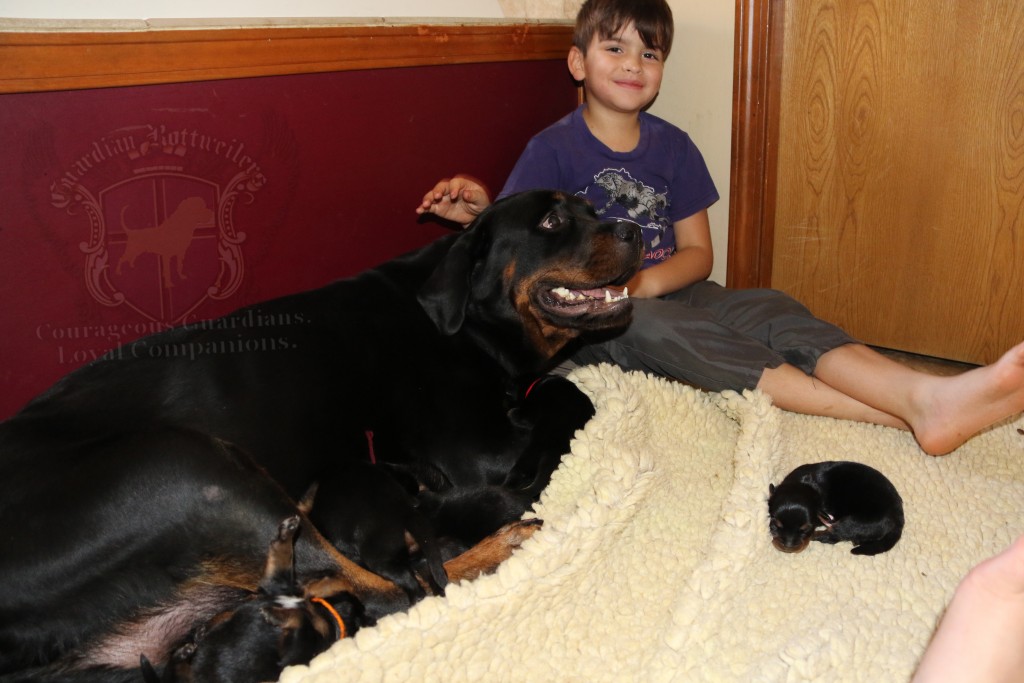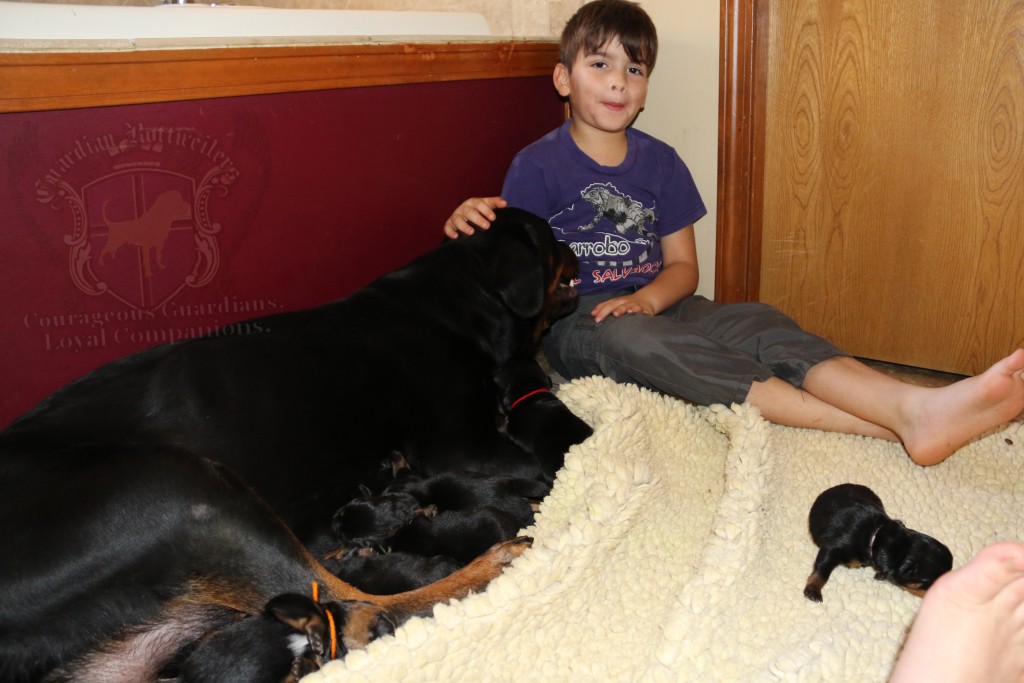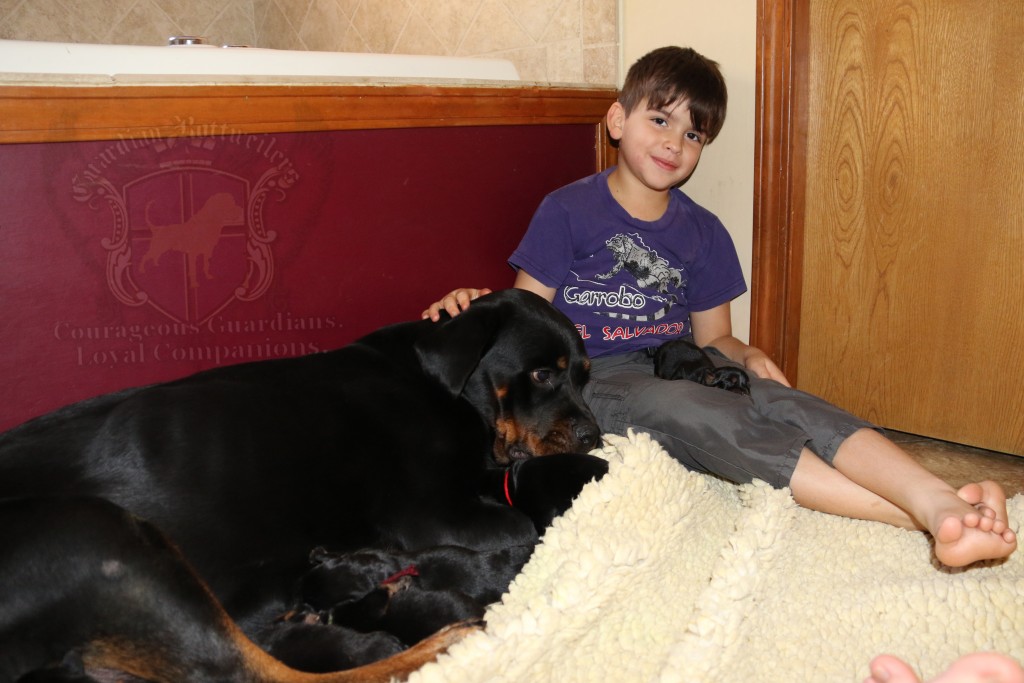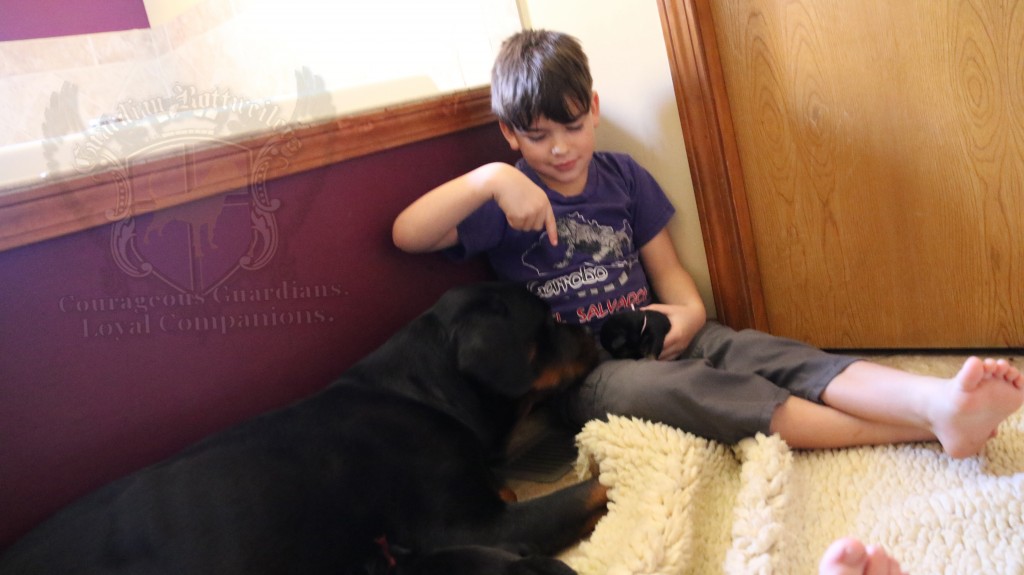 Gage's parents: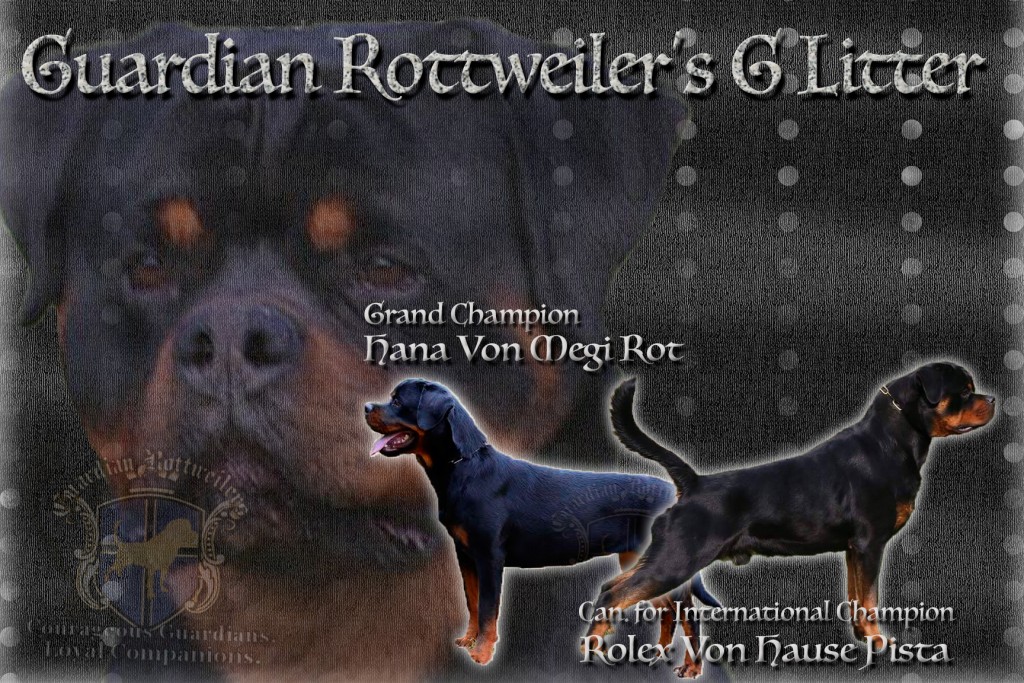 Gage's Pedigree (CLICK on pedigree to enlarge)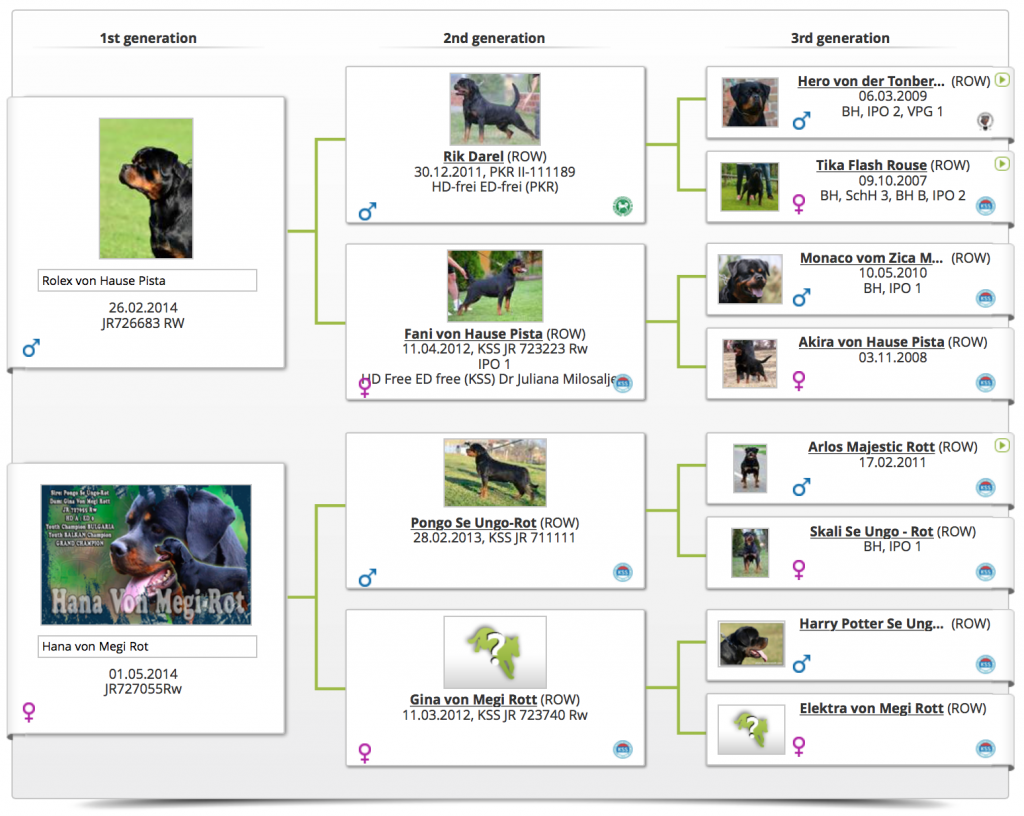 (Visited 312 times, 1 visits today)