Guardian Rottweilers X LITTER
Sire: Holly Ar Pedim Line
Dam: Boda Se Ungo-Rot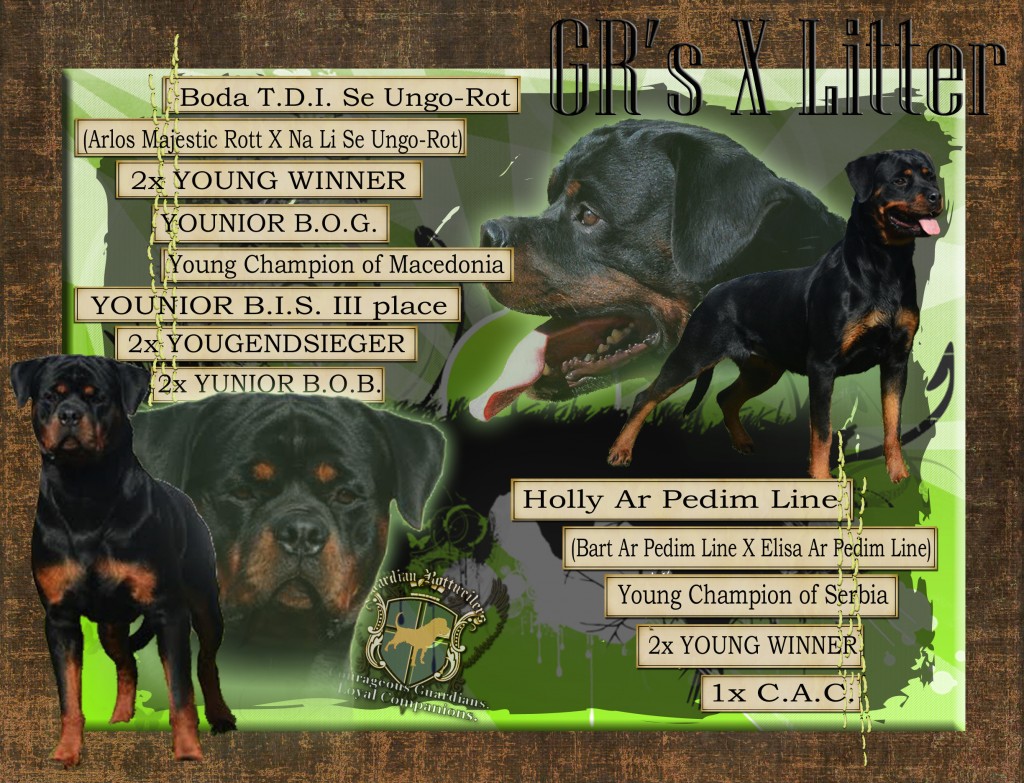 After I saw the PHENOMENAL pups Boda produced with Pantera, I just HAD to get my hands on more Boda babies!  With Holly's stature and pedigree combined with Boda-Arlos, I am expecting some large, impressive puppies with strong head type and excellent character!  Cannot wait for my next batch of little baby Boda's!!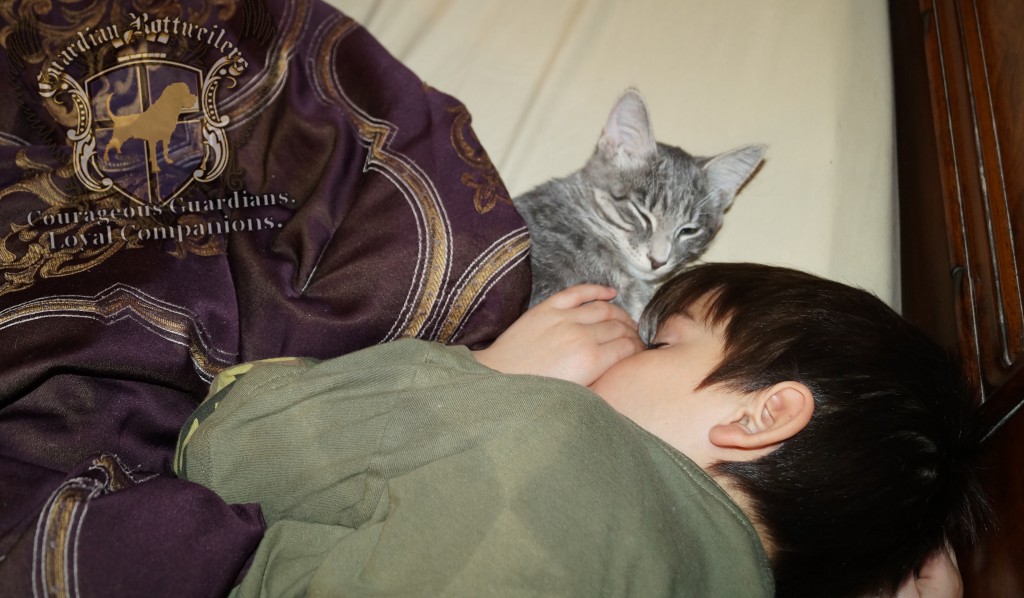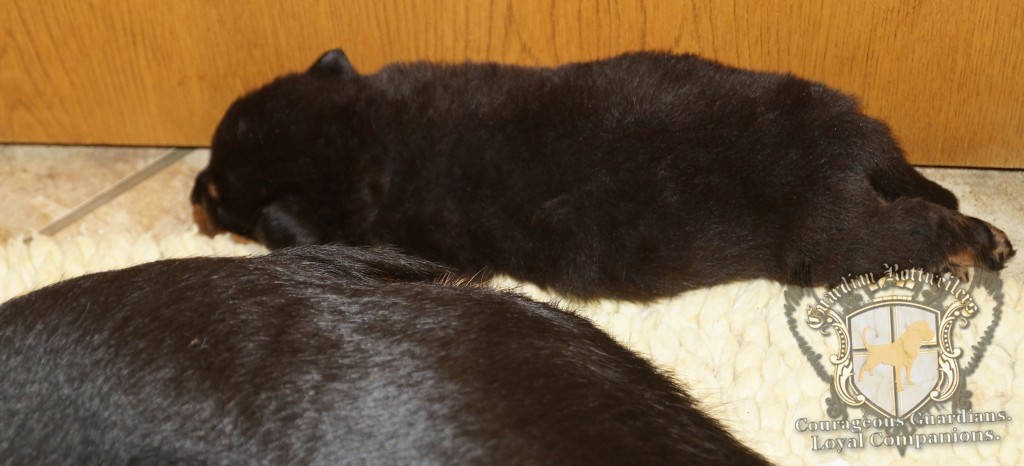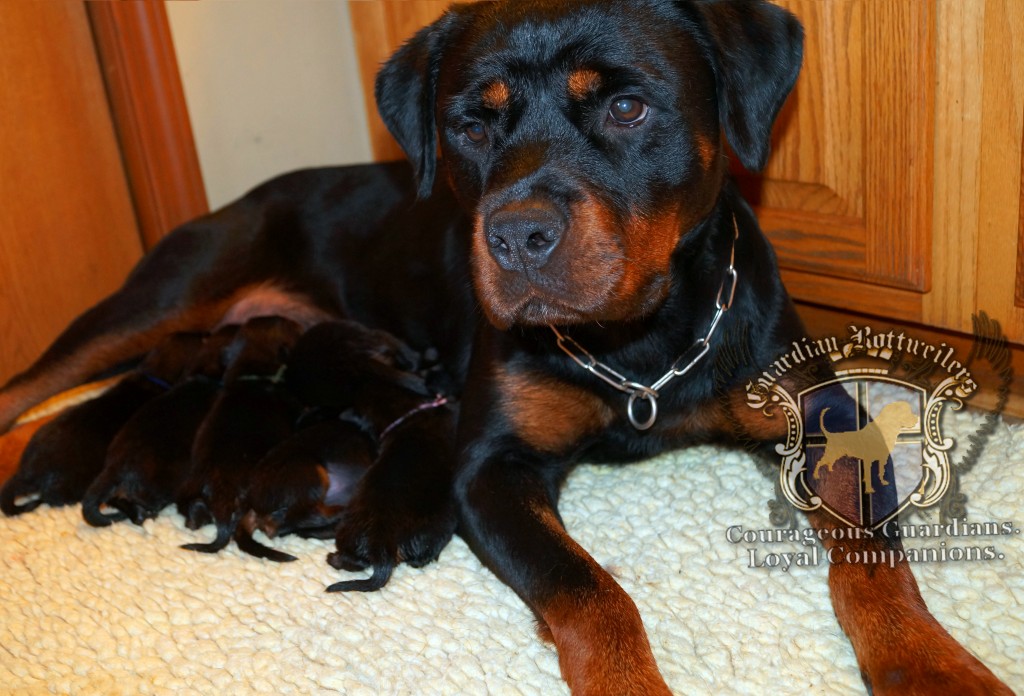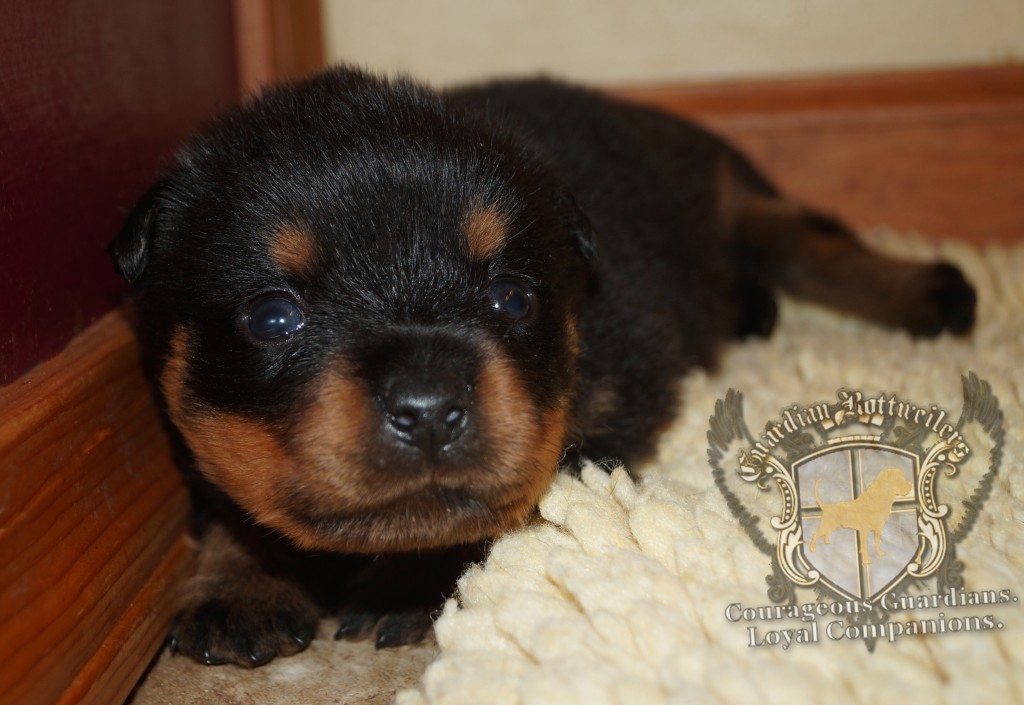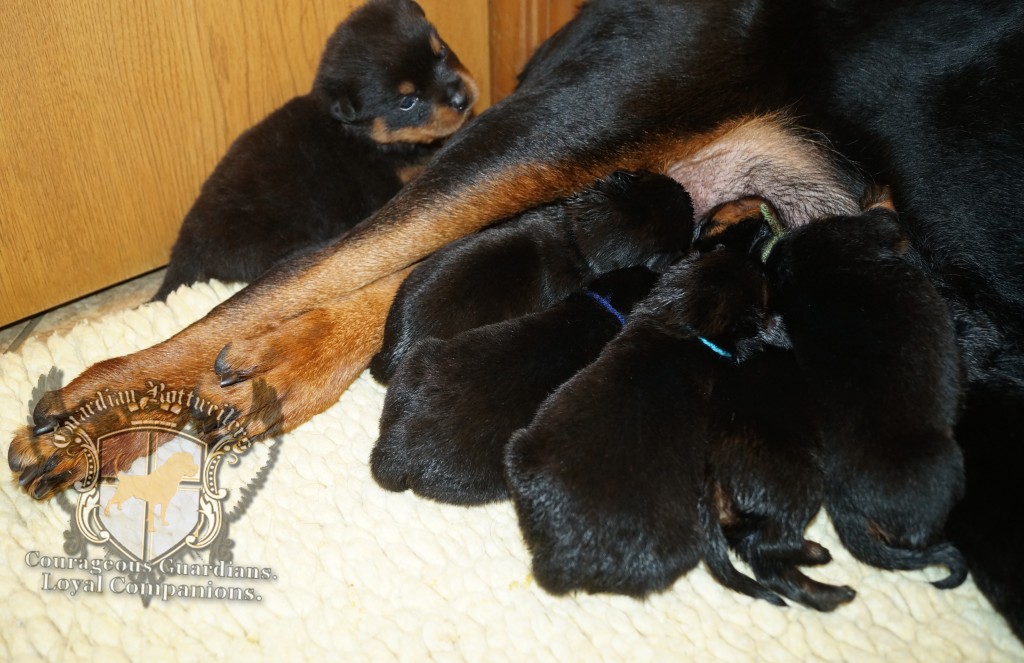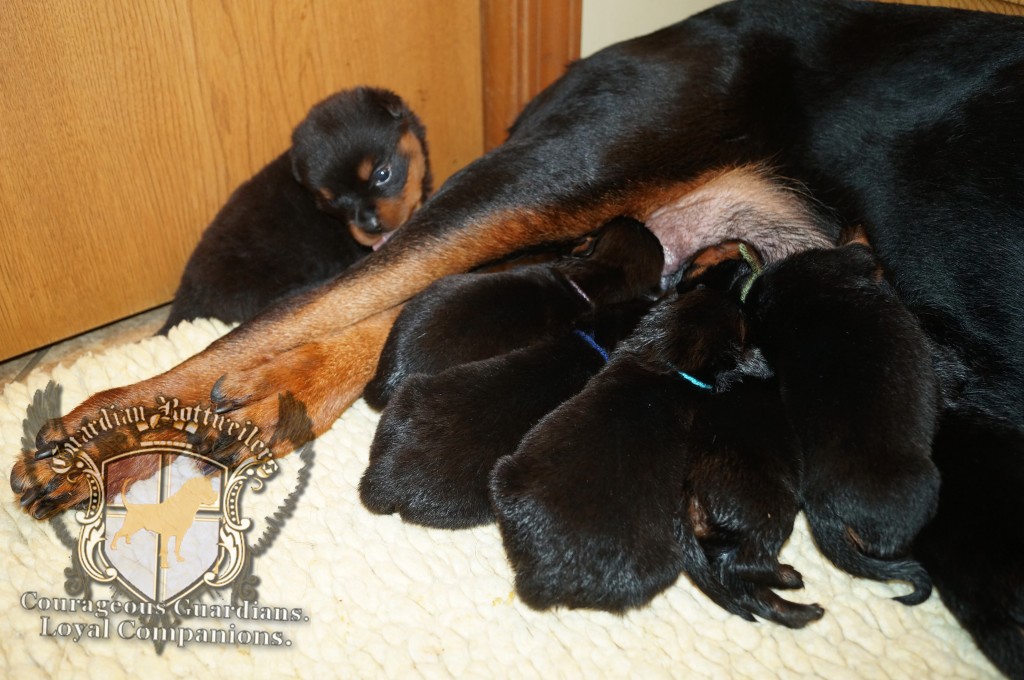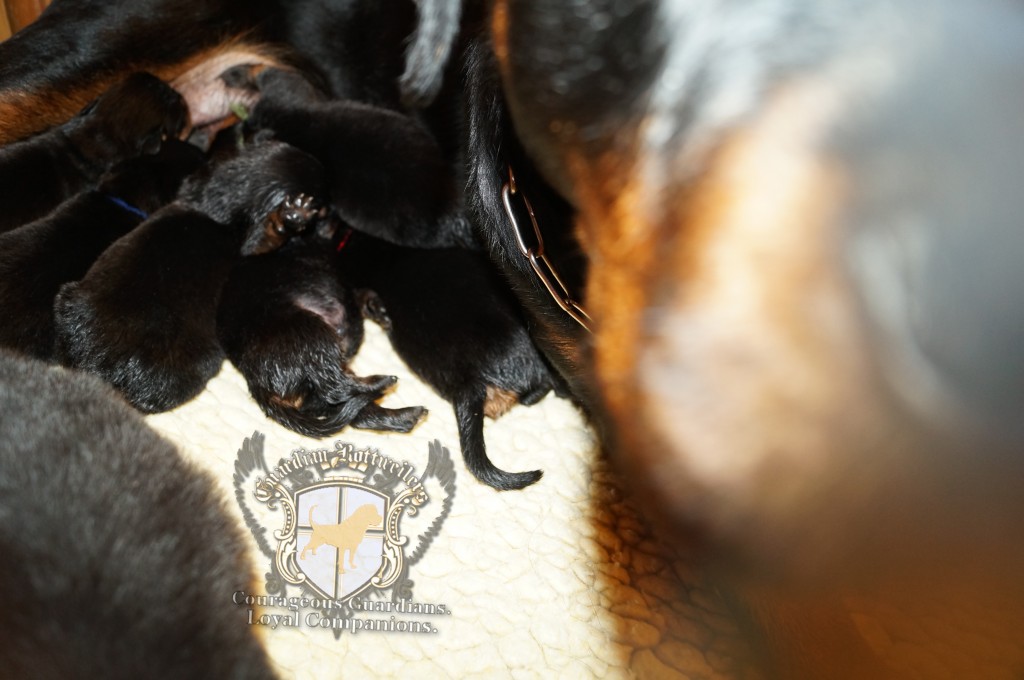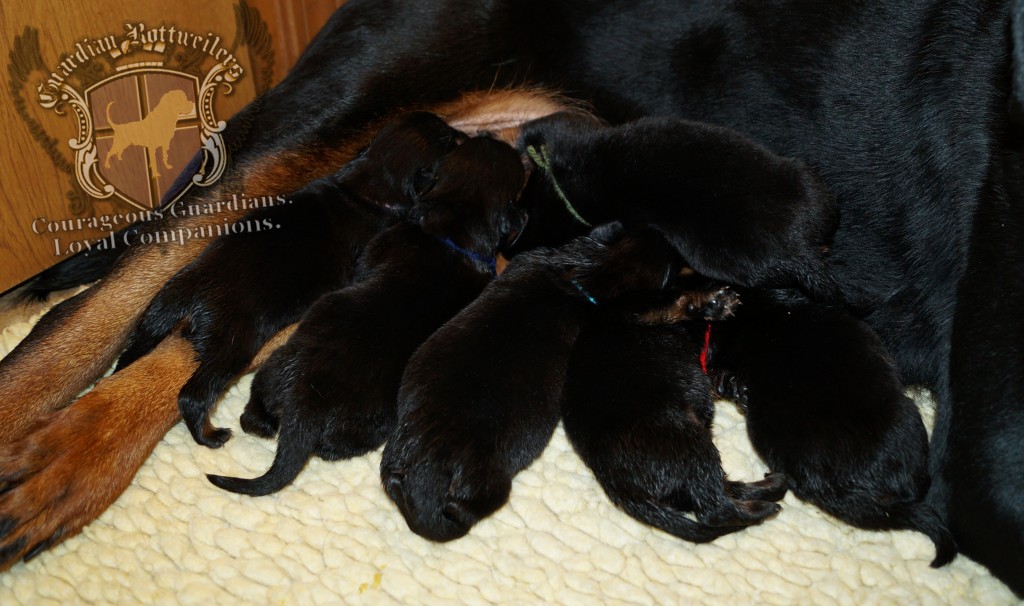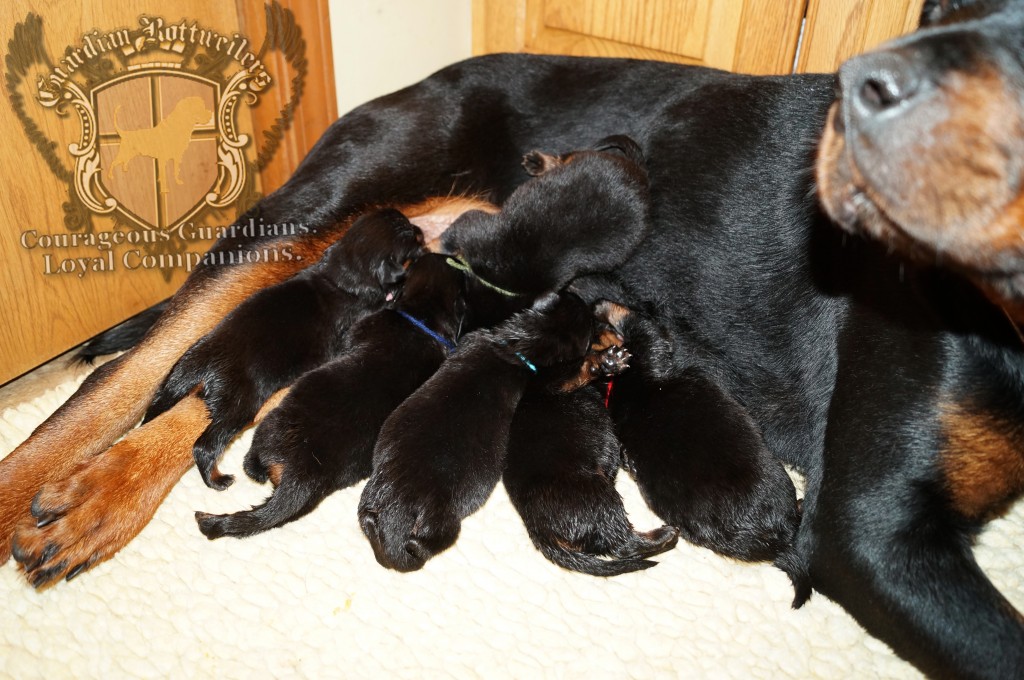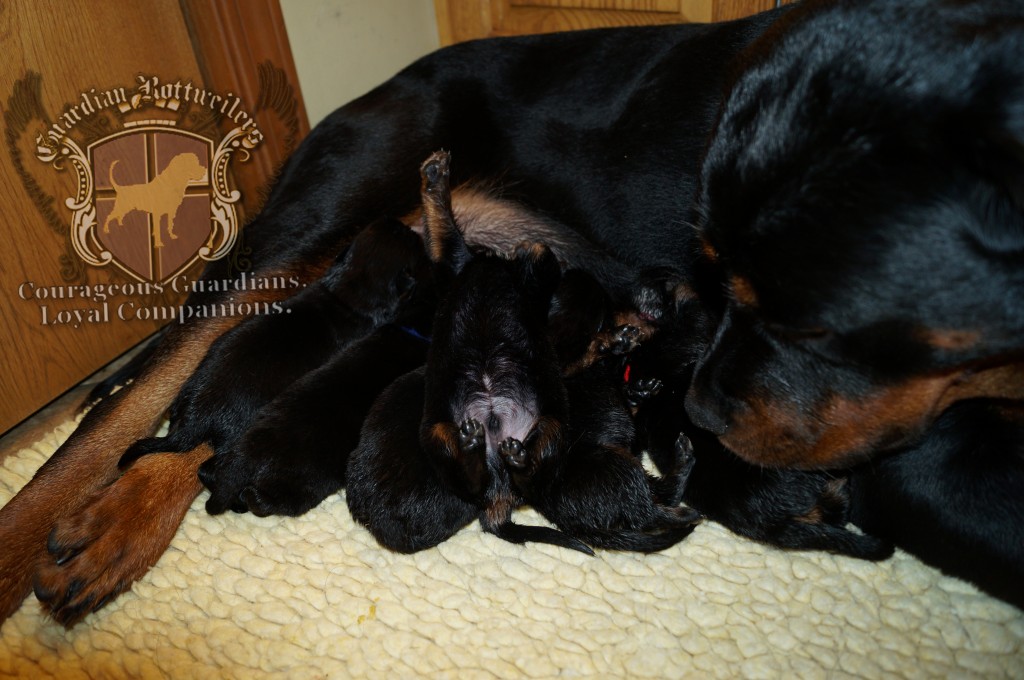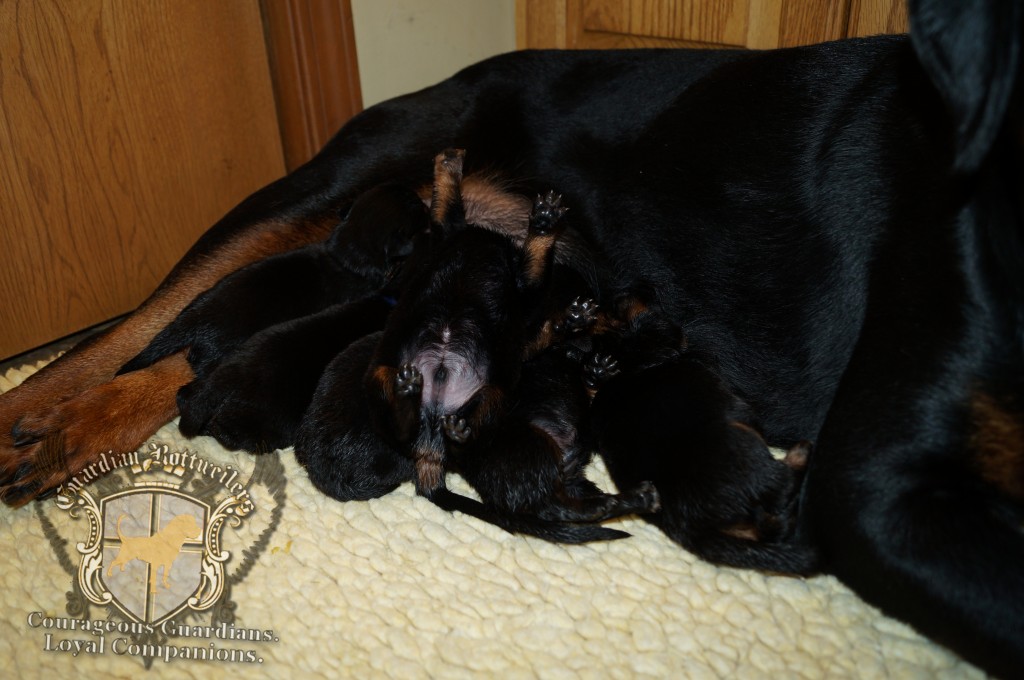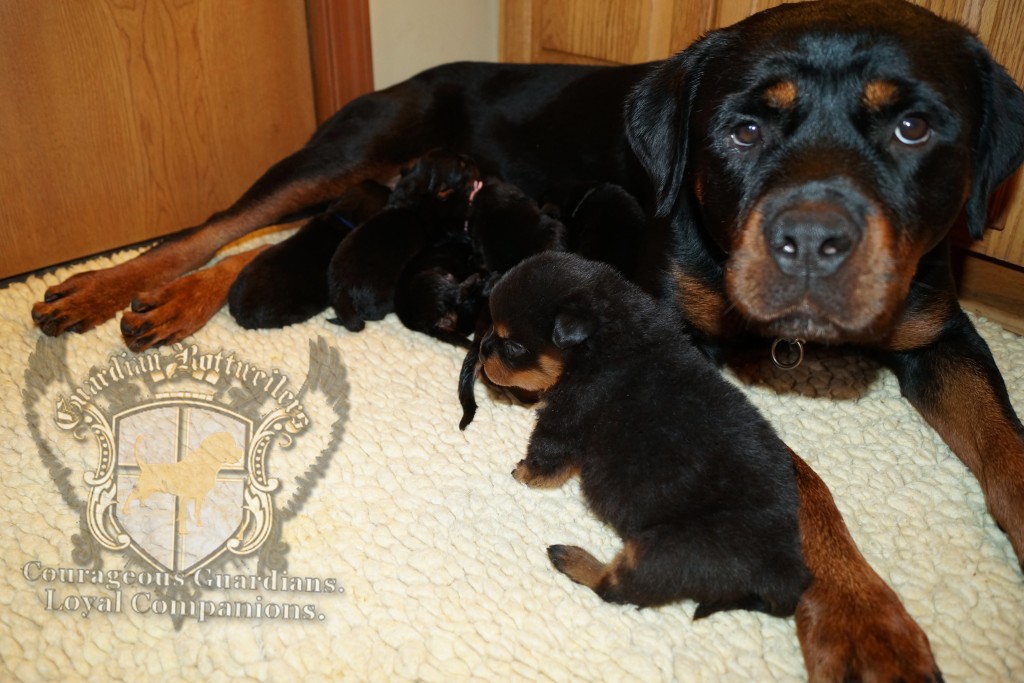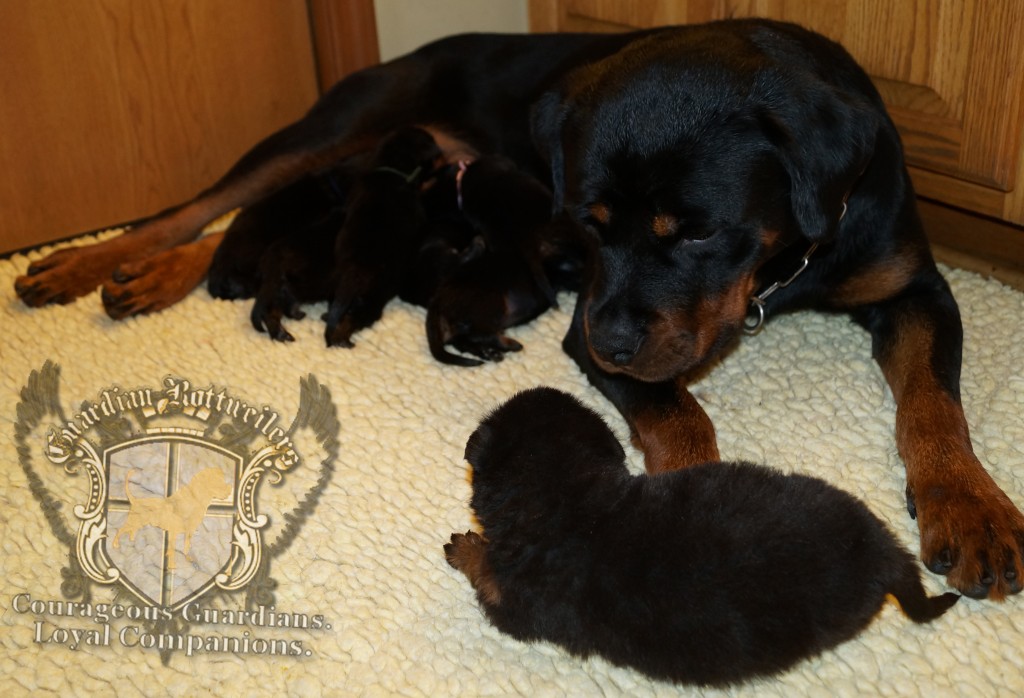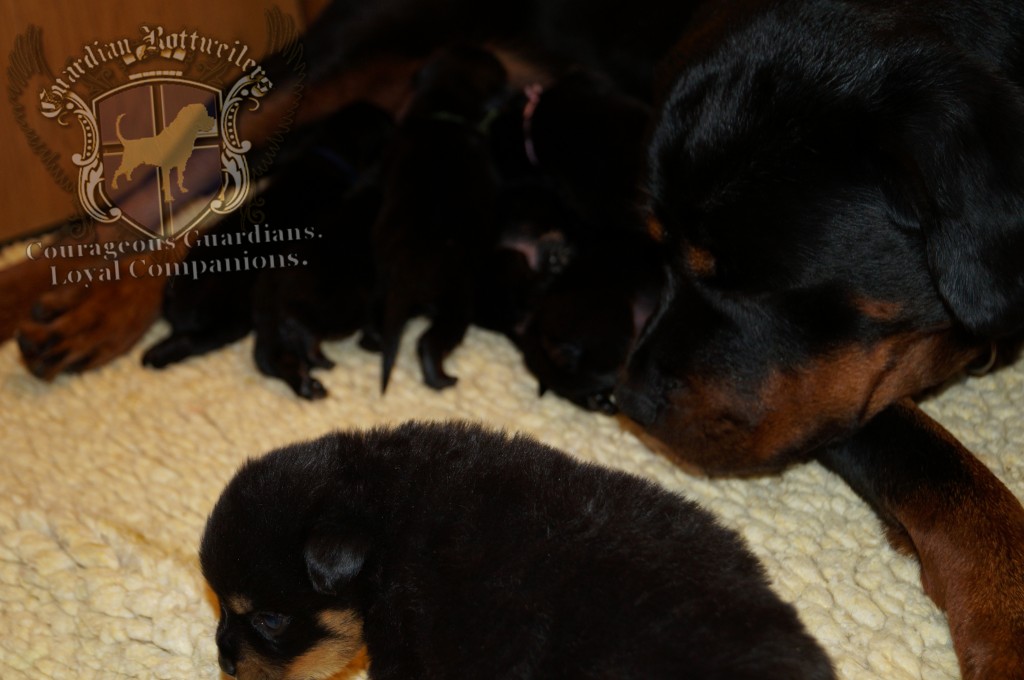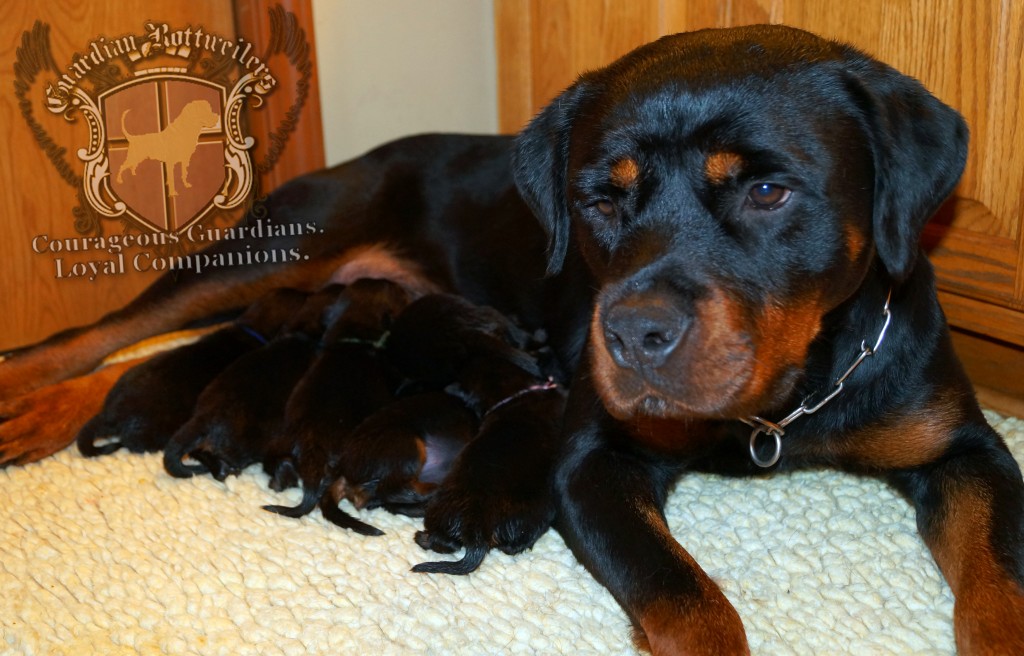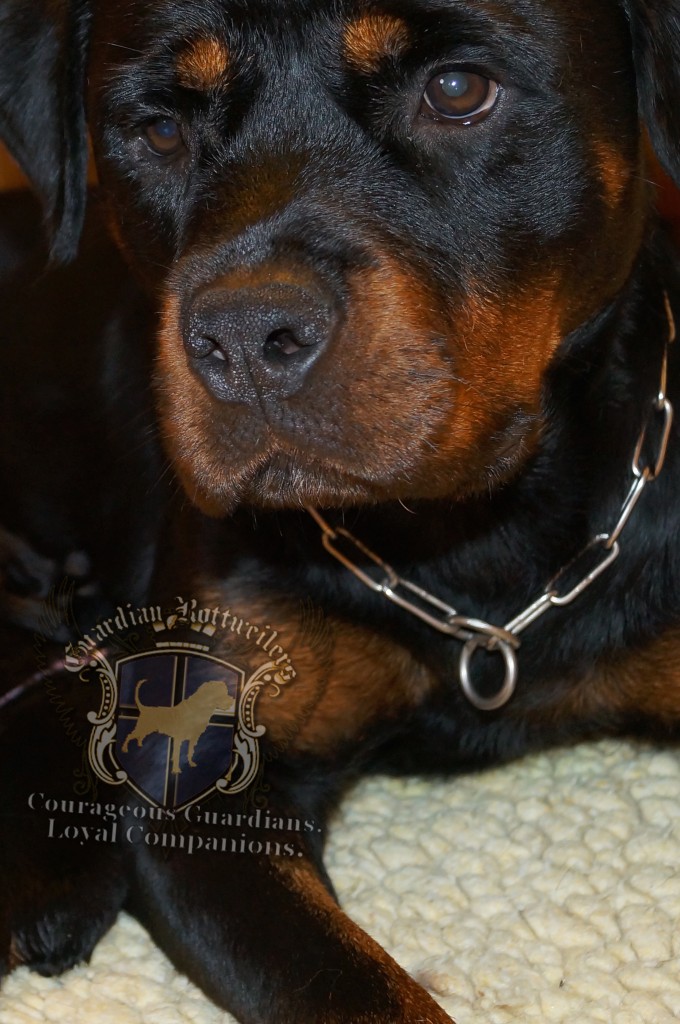 Here are my Holly babies and miss Kinder at 3 weeks old <3  Some of them still have some food on their feet and faces lol  Personalities are starting to come out and they are SOOO much fun!! <3
---
Guardian Xambo Von Gottschalk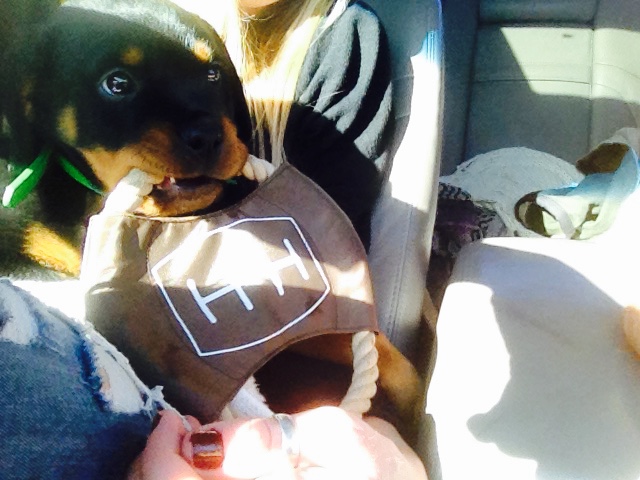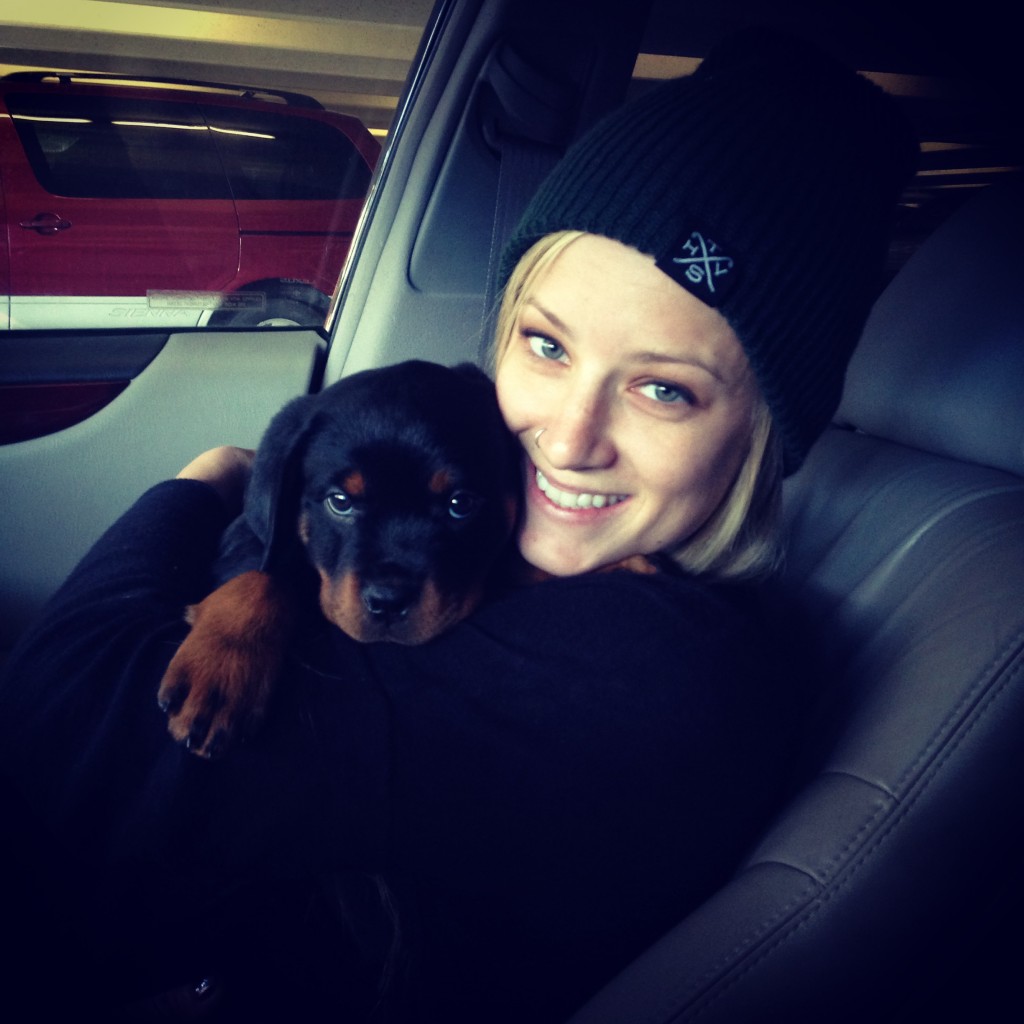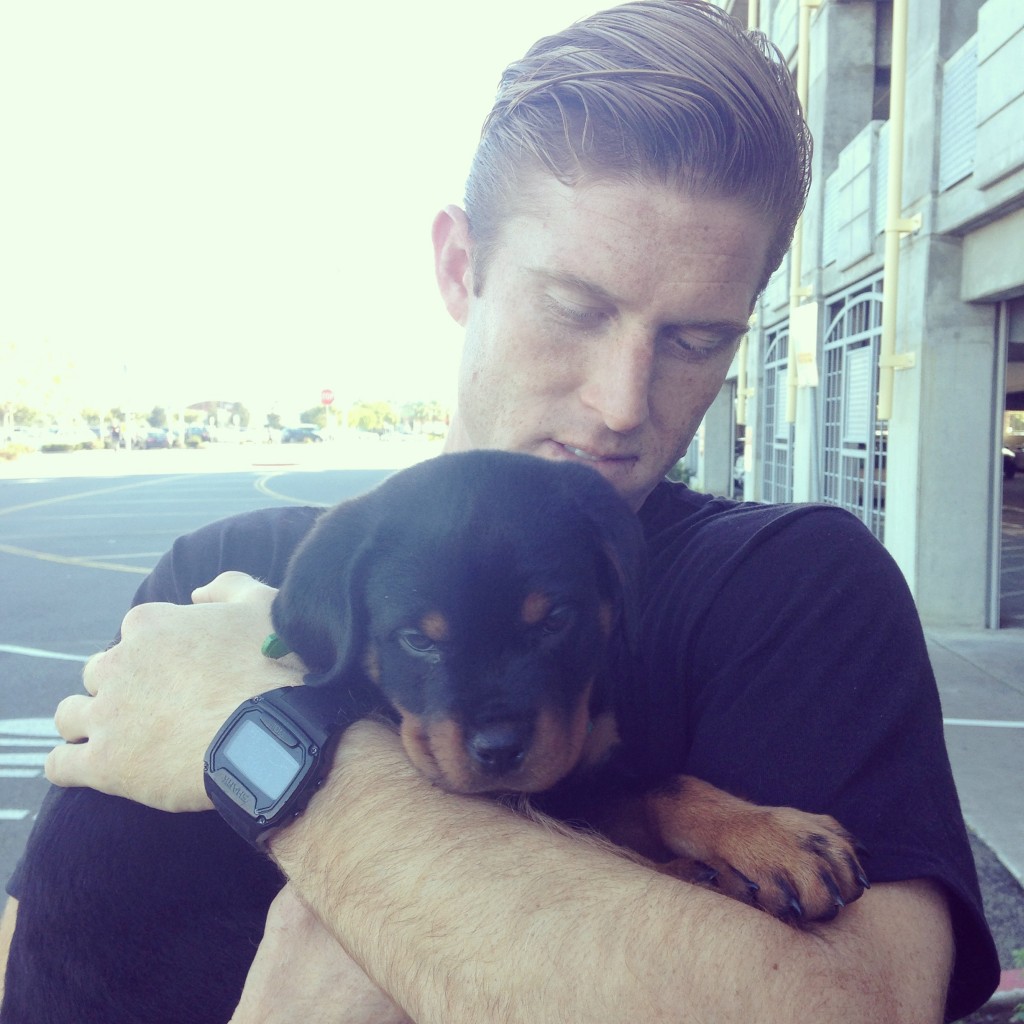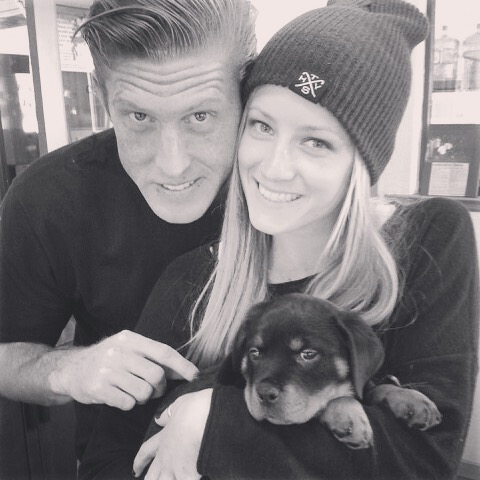 Yayyy!
He's amazing!! We love him more every day! He already knows how to sit and is doing great with potty training!! Of course I have more photos!! It's much easier to get good ones of him sleeping though ; ) we're so in love with our baby : ) he's such a mamas boy!! He totally loves daddy too! He'll definitely live up to his name as a Guardian Rottweiler, he just started alerting us when he hears strange noises outside : ) He is so much fun, and we feel SO blessed to have him in our lives : ) thanks for everything!!!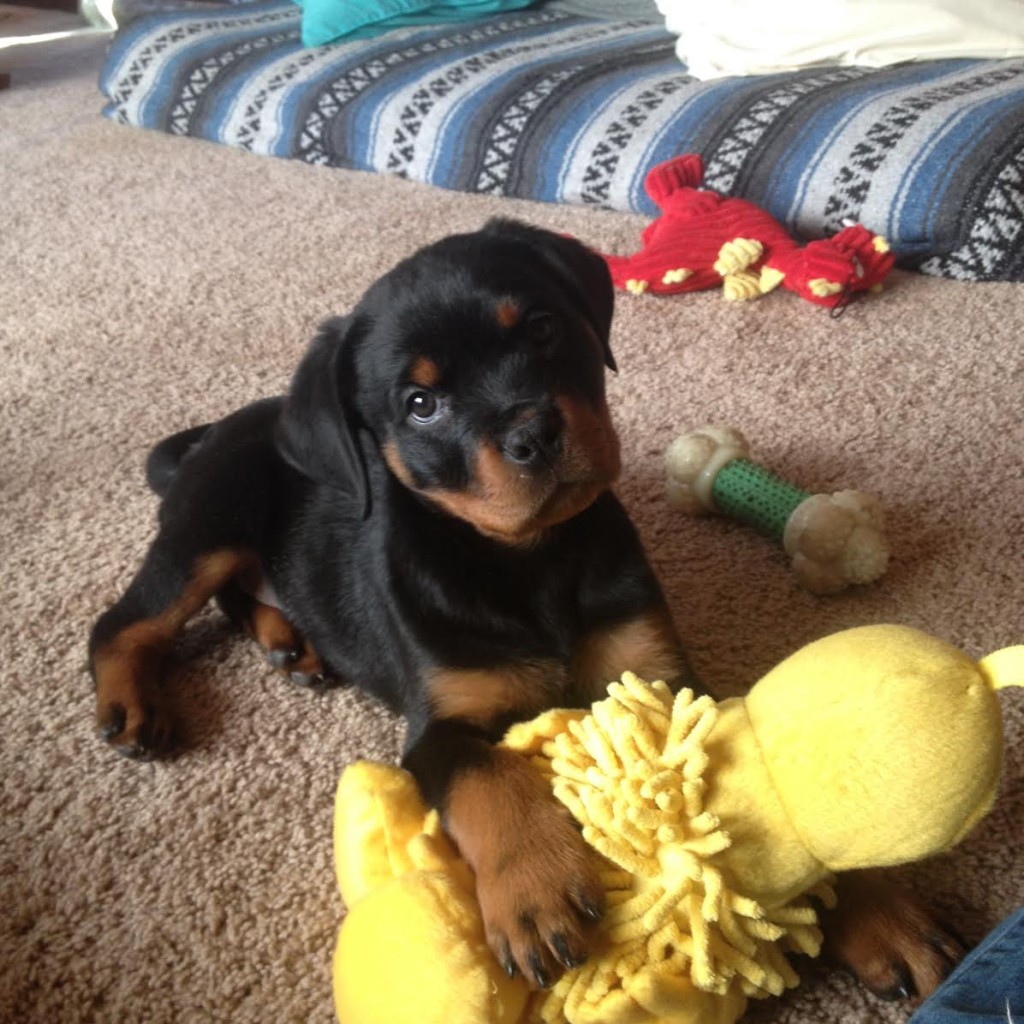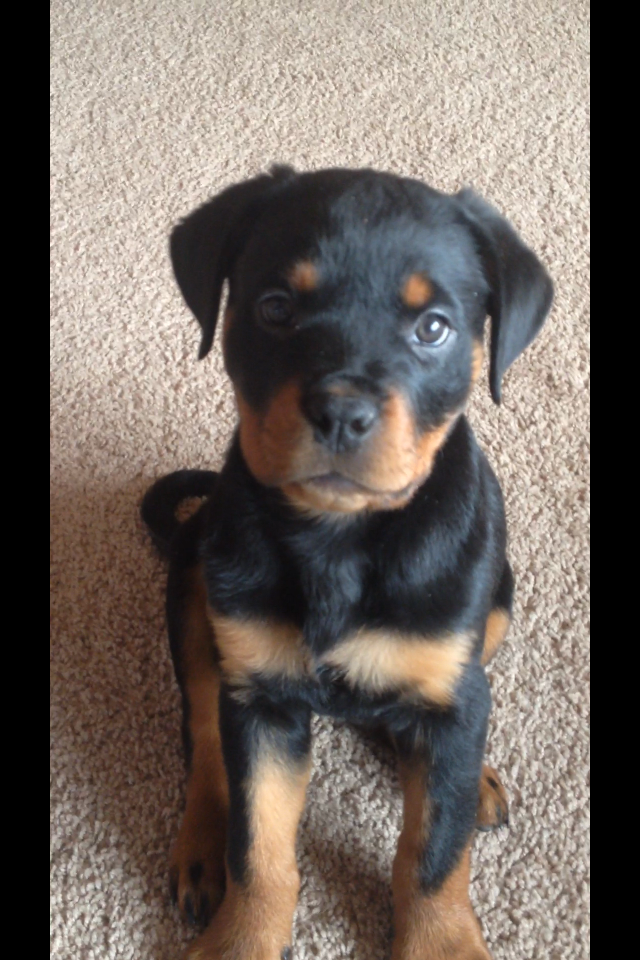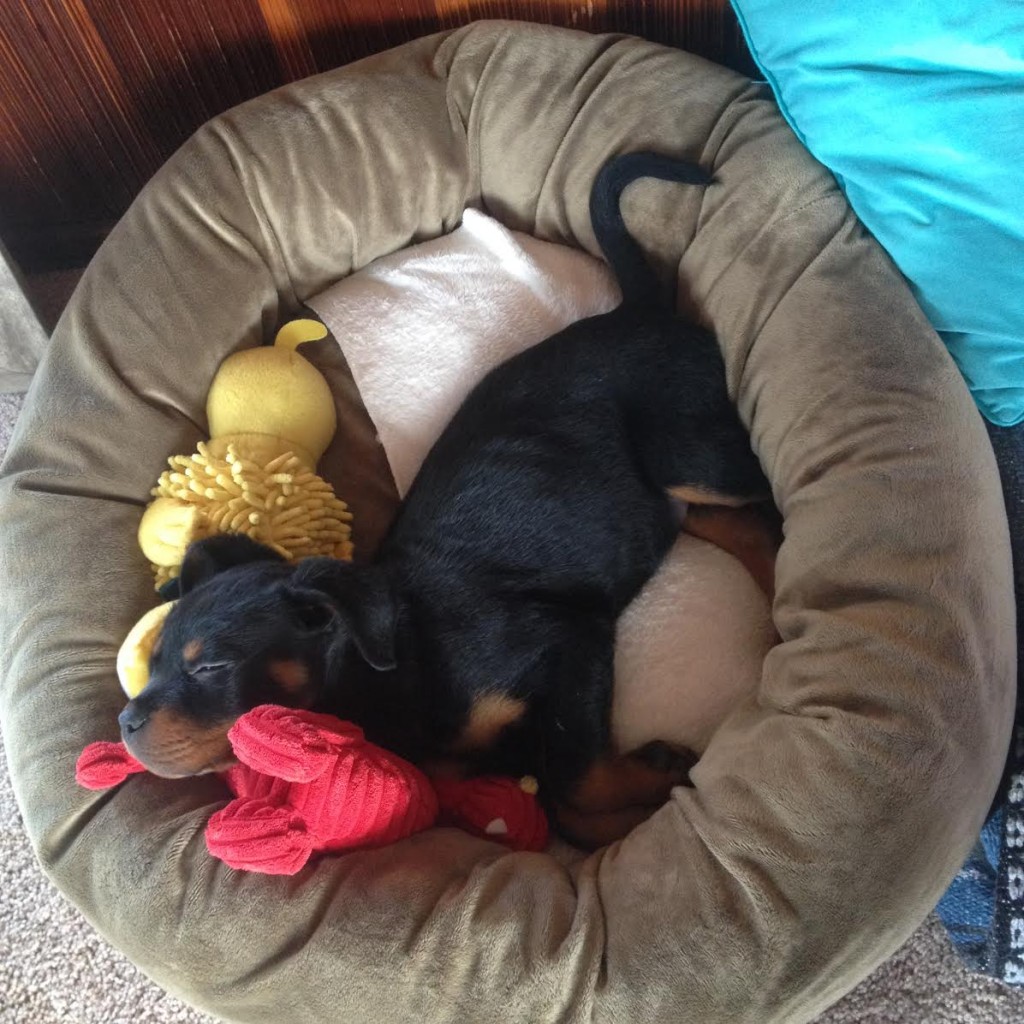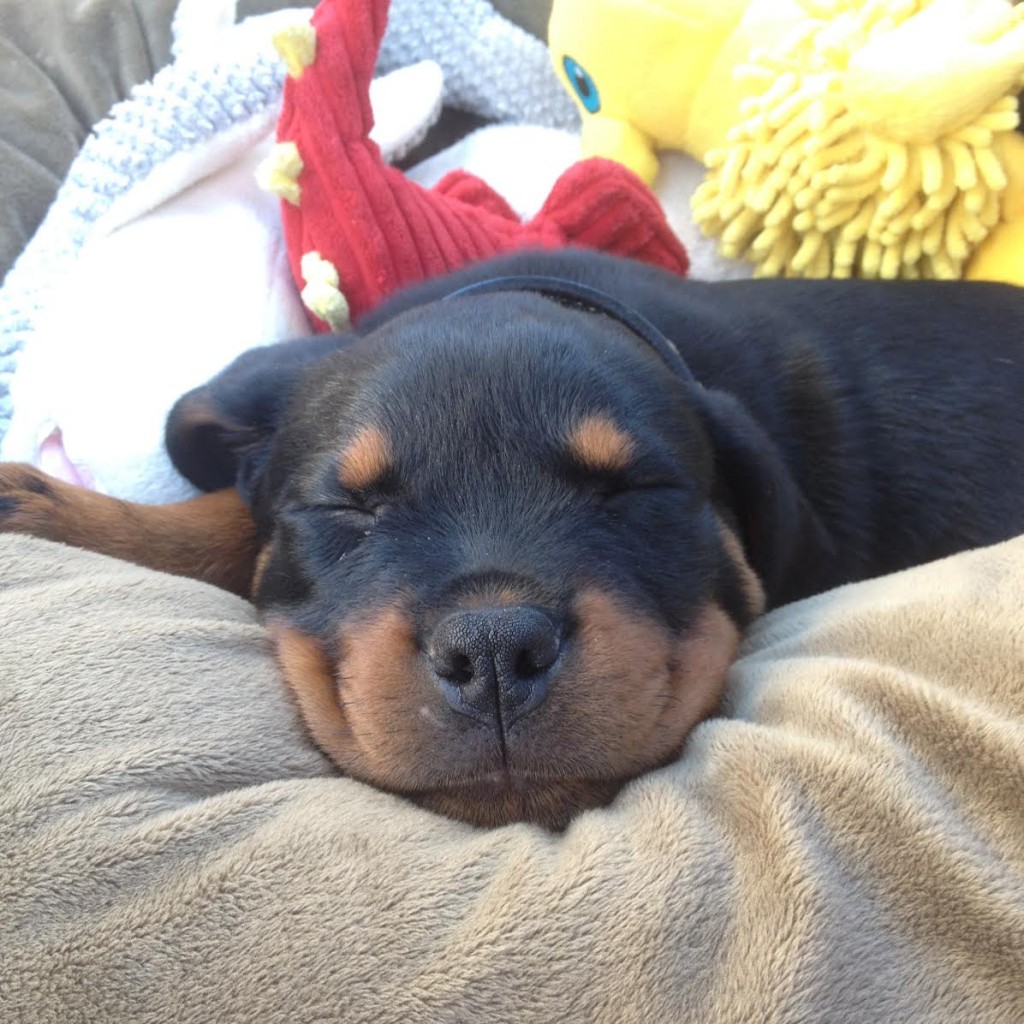 He is growing into such an amazing dog : ) he is so smart and playful! He loves people, kids, and all other dogs! We just started taking him to the beach, and he absolutely loves it! Thank you so much for giving us the best little love muffin ever!!!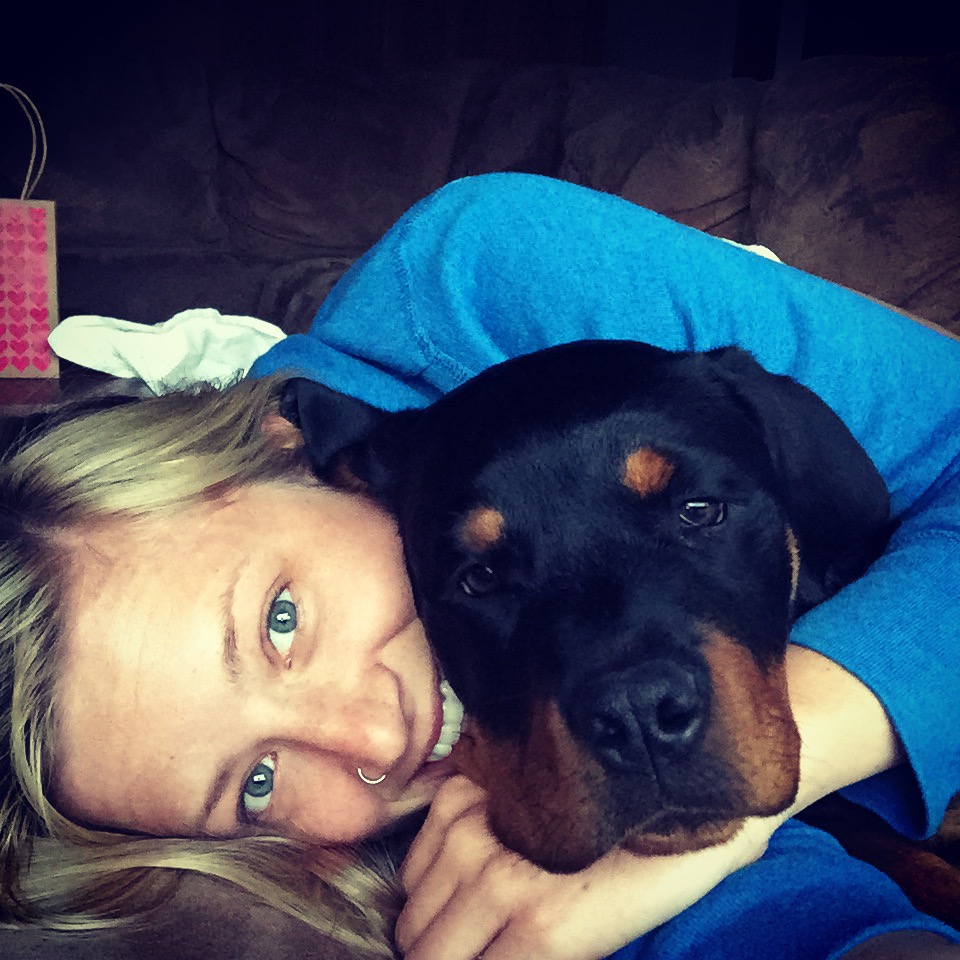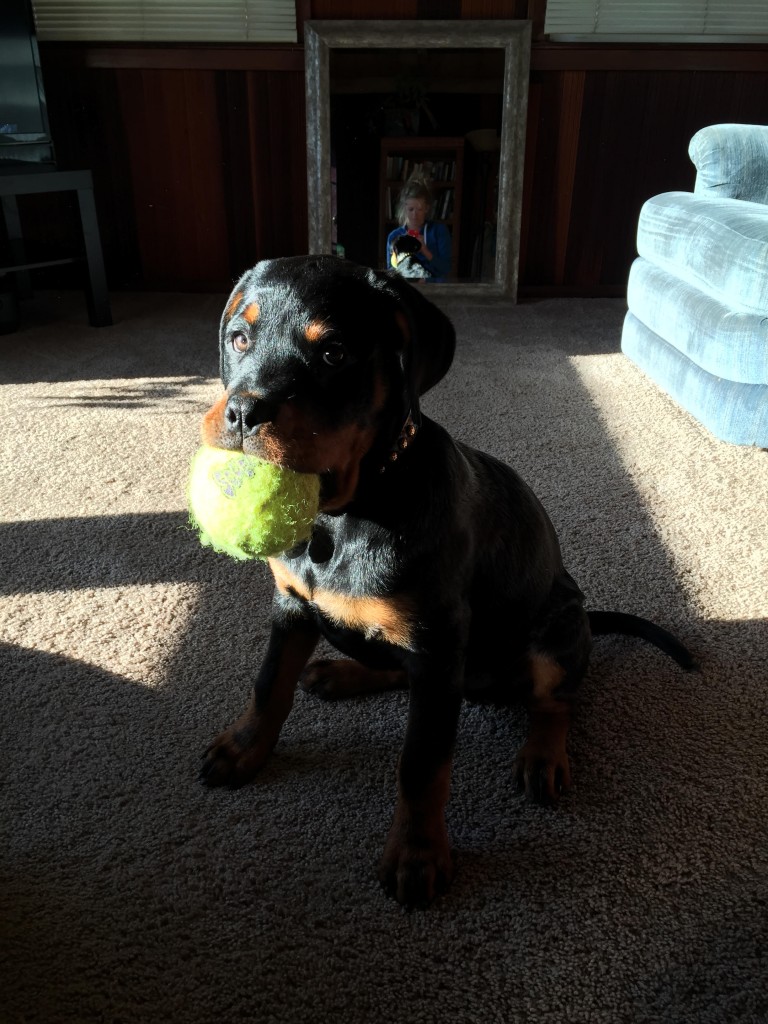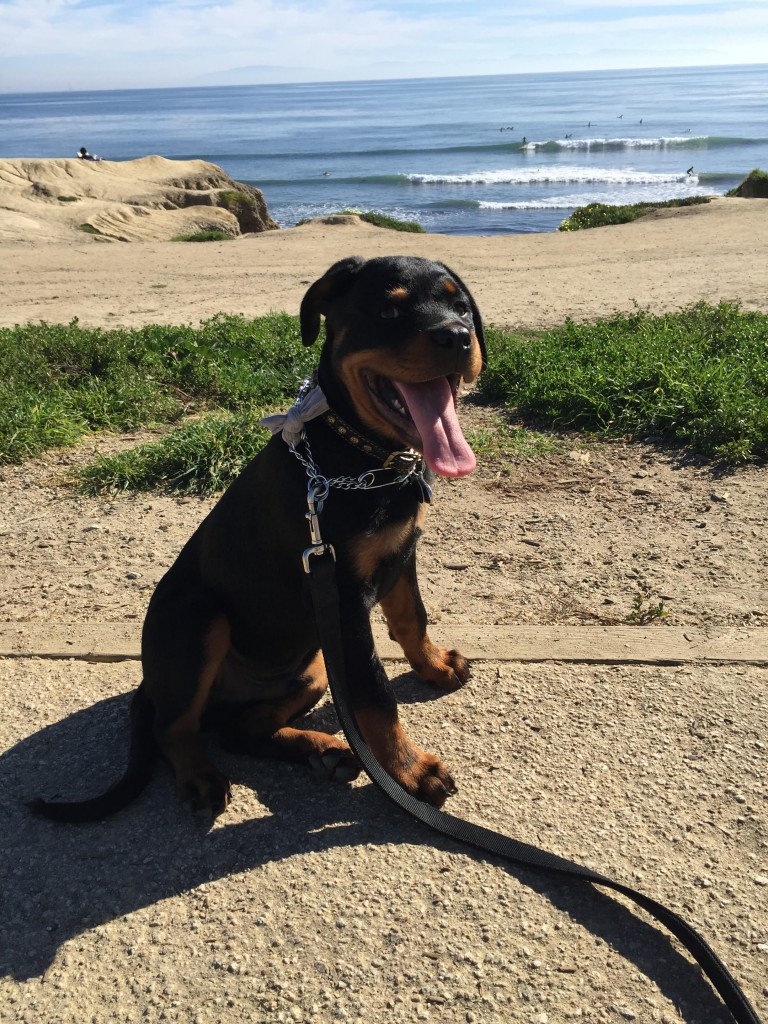 Gregory Bubbles. 
Aka Guardian Xambo Von Gottschalk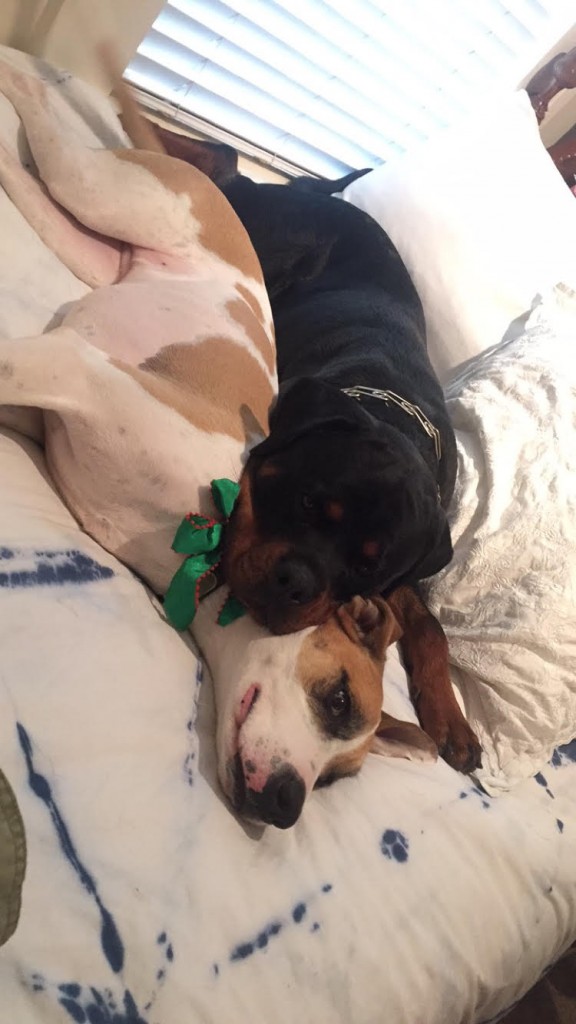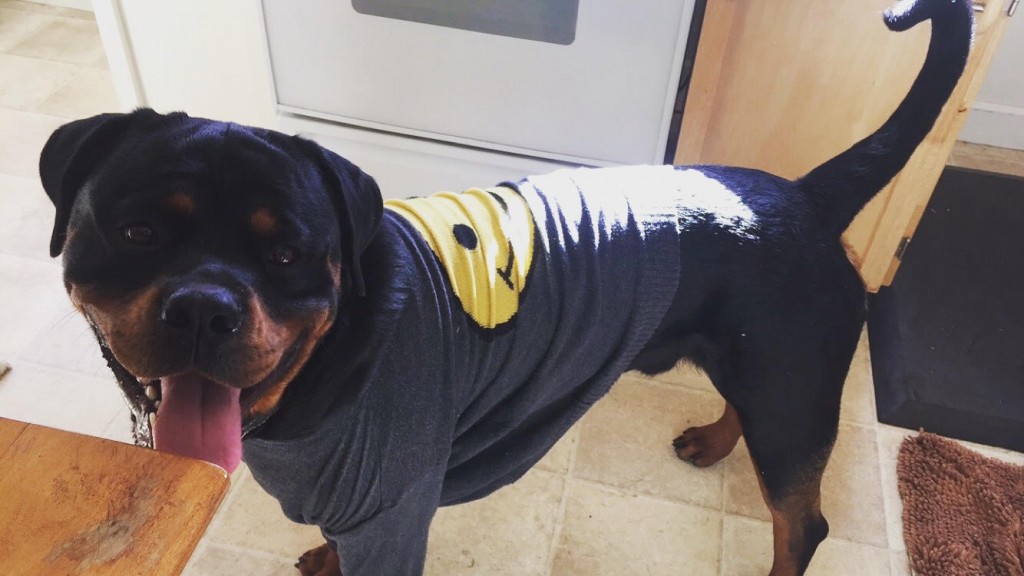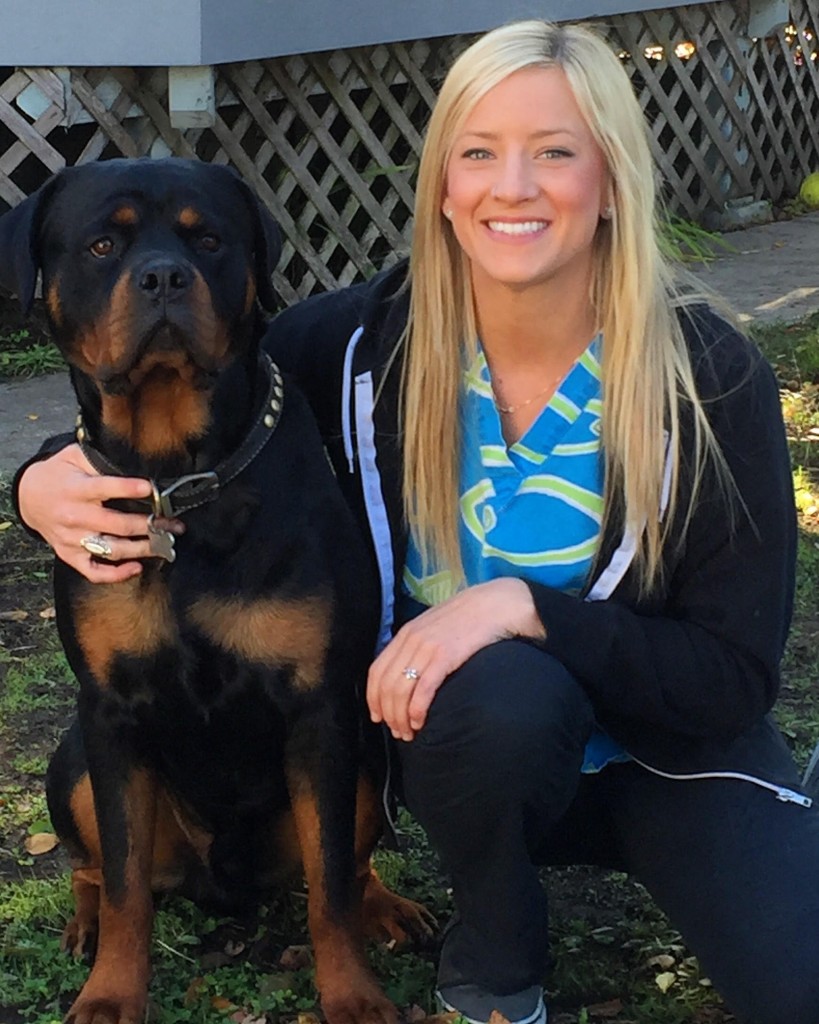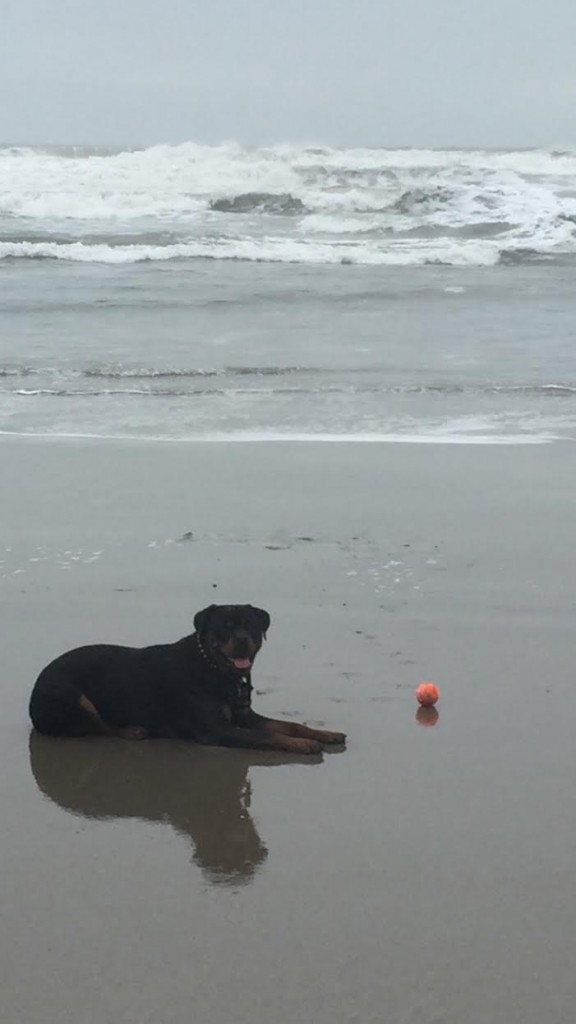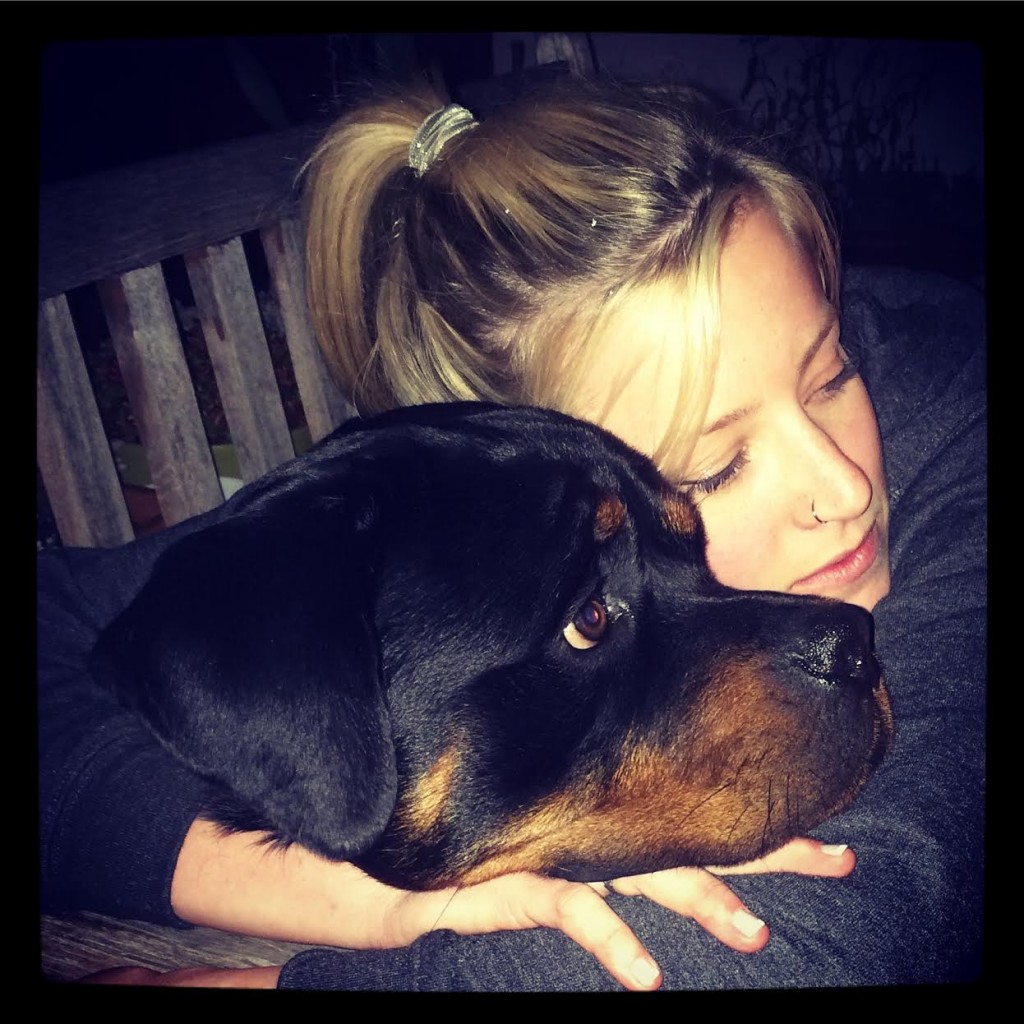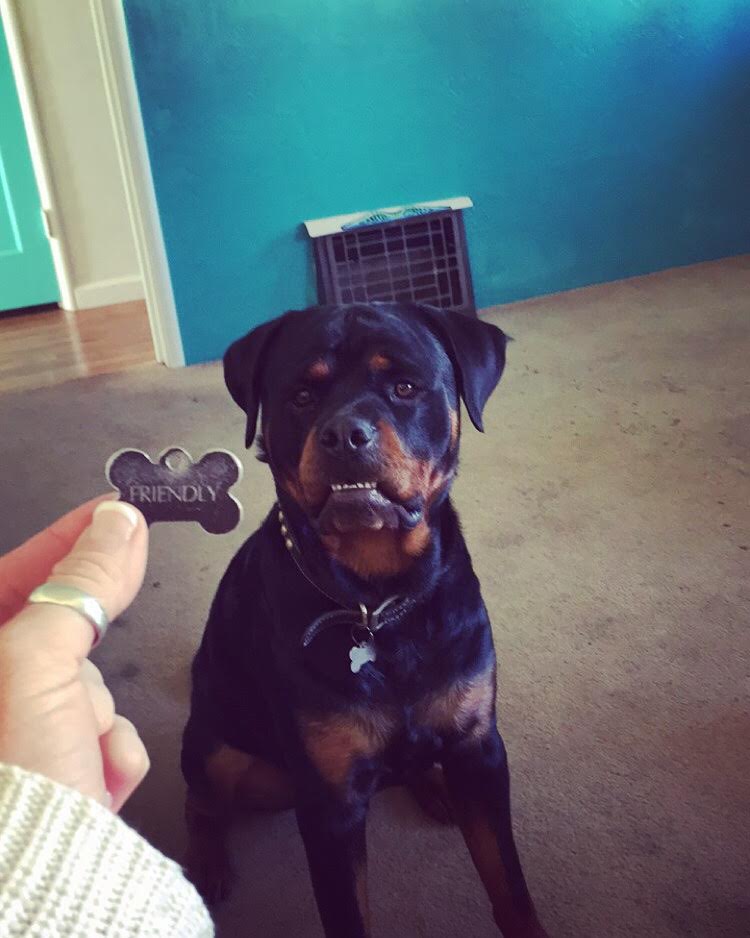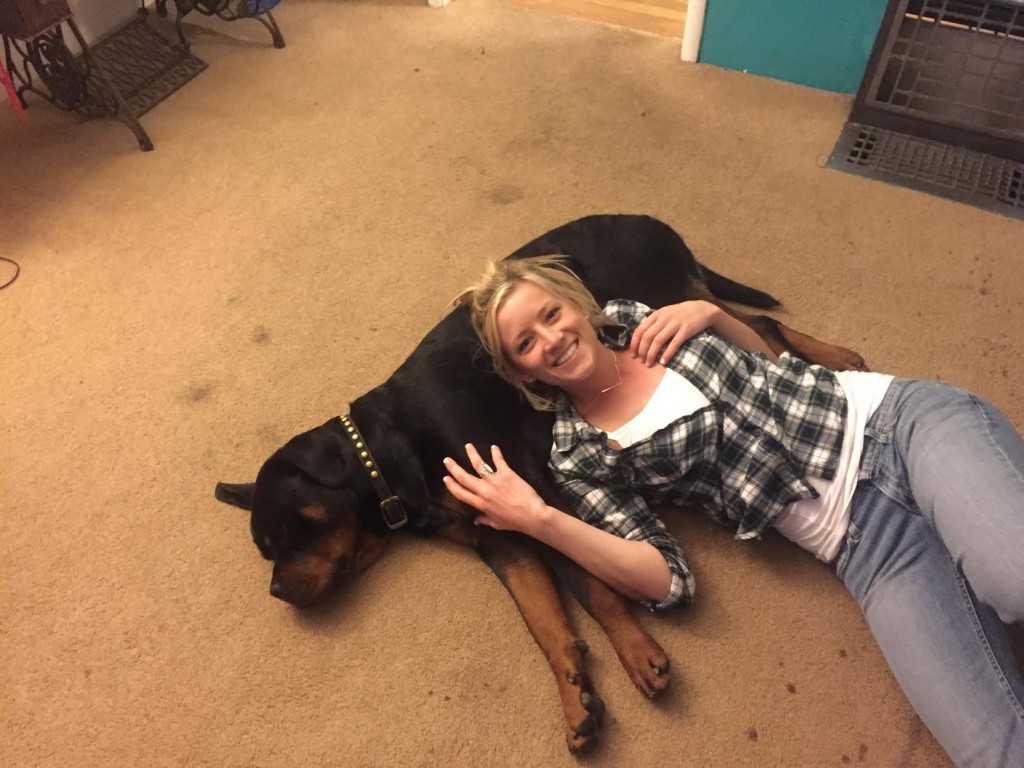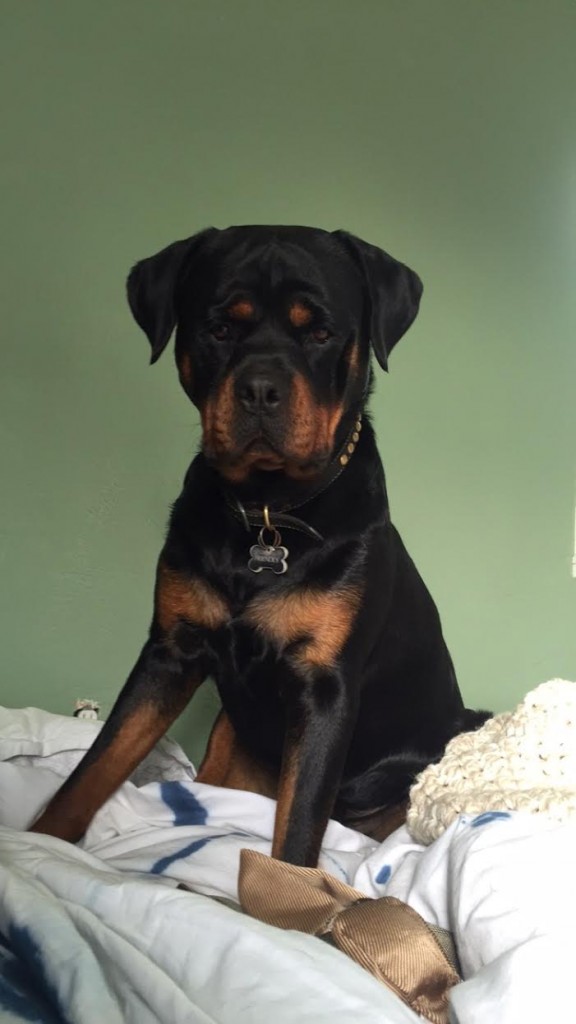 He's absolutely the love of our lives!! 
He's the most perfect boy we could ever hope for, and we 100% neeeed another! 
We definitely want another babe, but we just found out he tore his ACL… so we're gonna spend the puppy money on fixing him up, then when he's all healed up, we would love another of your perfect puppies!!! Once we're back from our honeymoon, we would like to place a deposit. Whether it be next week or next year, we want to hold a spot for another perfect boy : ) 
I'll send you a video of him at our wedding!! He was so happy to be around everyone (all 165 guests) <3 
You bring perfect pups into this world, and our boy Greg is absolutely 1000% perfect <3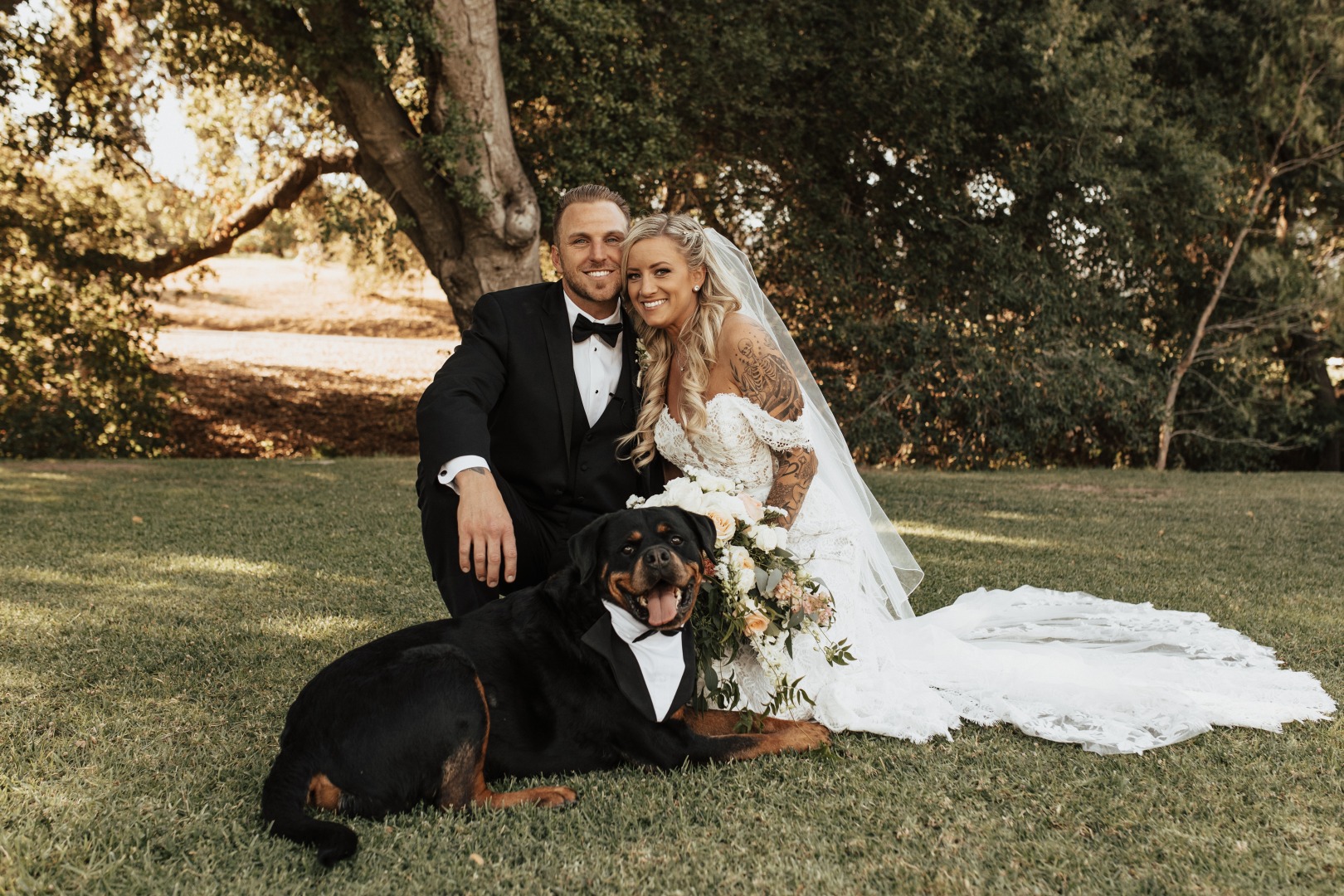 Video (17)
---
Guardian Xerxes Von Gottschalk
What an absolute road warrior! Xerxes had zero issues with the drive home. You saved our lives by giving us the chew toys lol. Little man loves to explore the world by chewing everything in sight haha! He's gone from one loving home to another. 🙂 
Don't forget about the patch if you get one. It will get you guys TONS of visibility all over the U.S.
Perry
He is doing great, such a confident young man! He loves to chew chew chew chew chew lol! We all absolutely love him! I think my wife wants to steal him away from me! I could swear he grows each and every day. Our new year was wonderful, hope yours was the same. Trainer is coming to meet him 

on Thursday

. 
Perry
Update on Atlas/Xerxes, training is going great! Such a smart boy, he literally grows bigger day by day. Trainer is very impressed with him!
So far he can sit, stay, speak, lay down, touch item with paw on command, lay on his side, leave it, take item and release item, starting to teach to walk backwards and the command "around" for going around objects. 
Hope all you guys are doing well!!
Perry was part of a National Geographic article on our Veterans dealing with PTSD.  It is such beautiful read and I highly recommend it:  http://www.nationalgeographic.com/healing-soldiers/Here he is in all his glory! Such a handsome boy.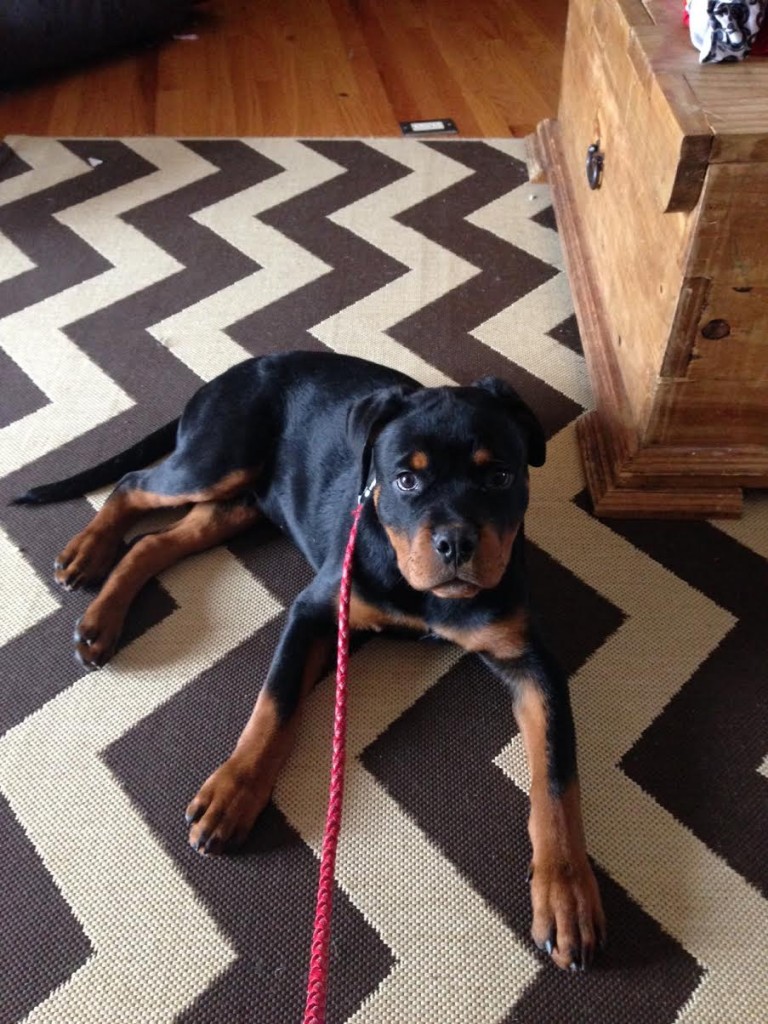 Hey alice, wanted to pass on a picture of Atlas to you. He is starting his advanced skill training and living with the trainer now. He's brilliant and she says it looks like it will take him about half the time as "regular" dogs to complete everything and come home to start working as my service dog. Here is a picture of him wearing a vest. Hope all is well!!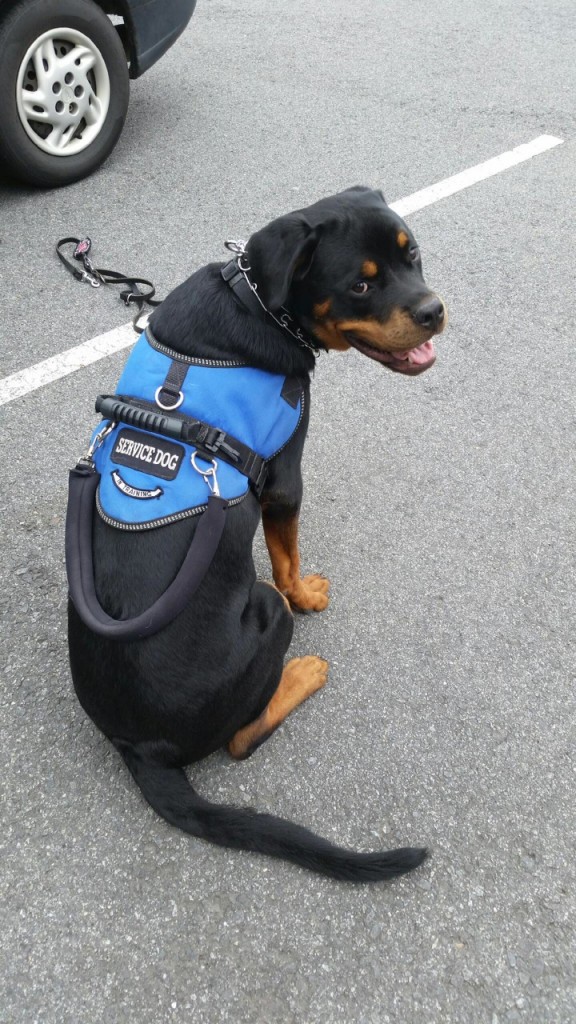 Hello Alice!
Update on Atlas, he is doing great! The leg problems seem to be gone for good. Big guy just wouldn't stop growing!! He is currently in his last phase of training and will soon be my full time service dog!! I'm so excited! You should be very proud of him, I can't count how many times he's been called the most beautiful Rott ever, or how well he is behaved for a Rott. My favorite is when they see how non aggressive and loving he is. That usually gets, wow! I thought Rottweilers were evil and mean, but this guy is a sweetheart. I'd love to send you some pictures and maybe some video, only if you'd like me to of course. I've got a life long requirement for a service dog, if ok with you I'd love for them all to be from Guardian Rottweilers.
Take care
Hey Alice!
Wanted to give you a quick update, Atlas is now with me full time and we are a service dog team!!! If I can get my employer on board then we will be together 24/7 like we're supposed to be.  Everywhere we go I get "Oh my! He's a BIG boy" or "wow, he's absolutely perfect" and "he is so well mannered and behaved" my favorite is "he looks perfect but can't be full blood cause he has a tail" amazing that people don't realize that most breeders dock their tails and that they ALL had a tail at one point. if I had a quarter for every compliment he's received I could buy ten more Guardian Rotts and have them trained for ten more vets in need. I don't know how you did it! How you picked him for me at such a young age knowing that his personality would fit mine perfectly and have the drive and temperament to become a service dog. You are for sure the Rottie Guru. May God bless you and yours.
Perry and Atlas
---
"Gracie" Guardian Xarah Von Gottschalk
One year ago today Miguel delivered Guardian Xarah Von Gottschalk, aka Gracie, to us. She is an absolute joy! We are so grateful to have her with us. She is smart, affectionate, and social. Our lives have been so blessed by her. We just wanted to thank you for her and for the quality of breeding program you maintain, despite incredible challenges. We wish you a blessed Christmas and new year. Thanks again for our Gracie.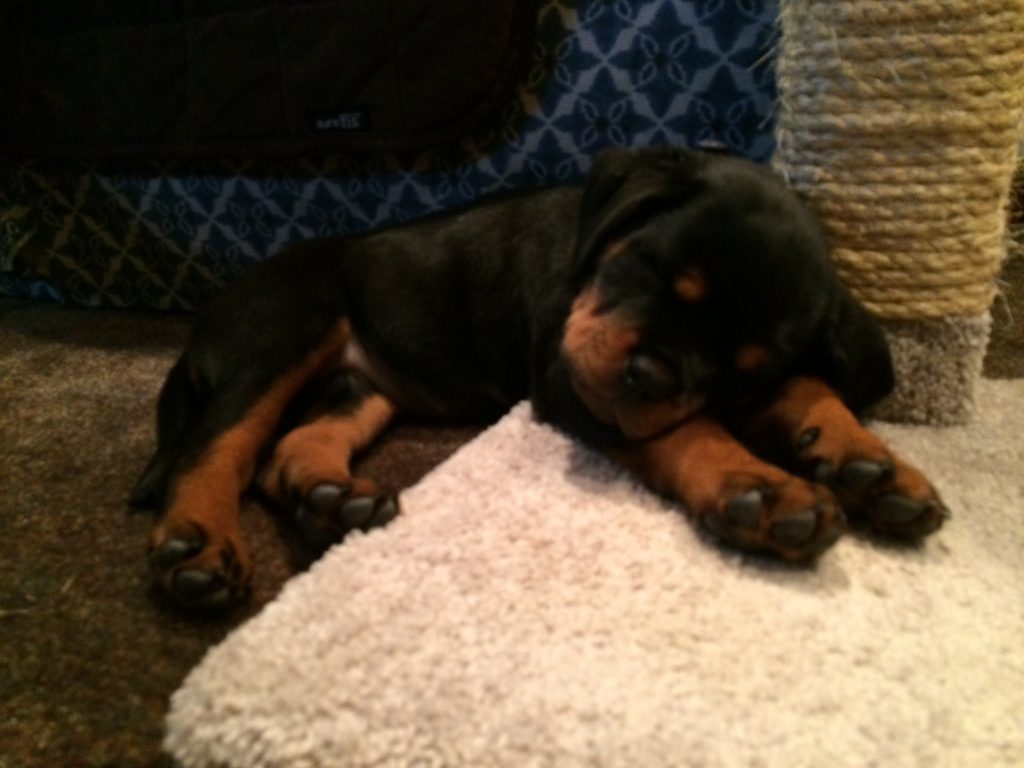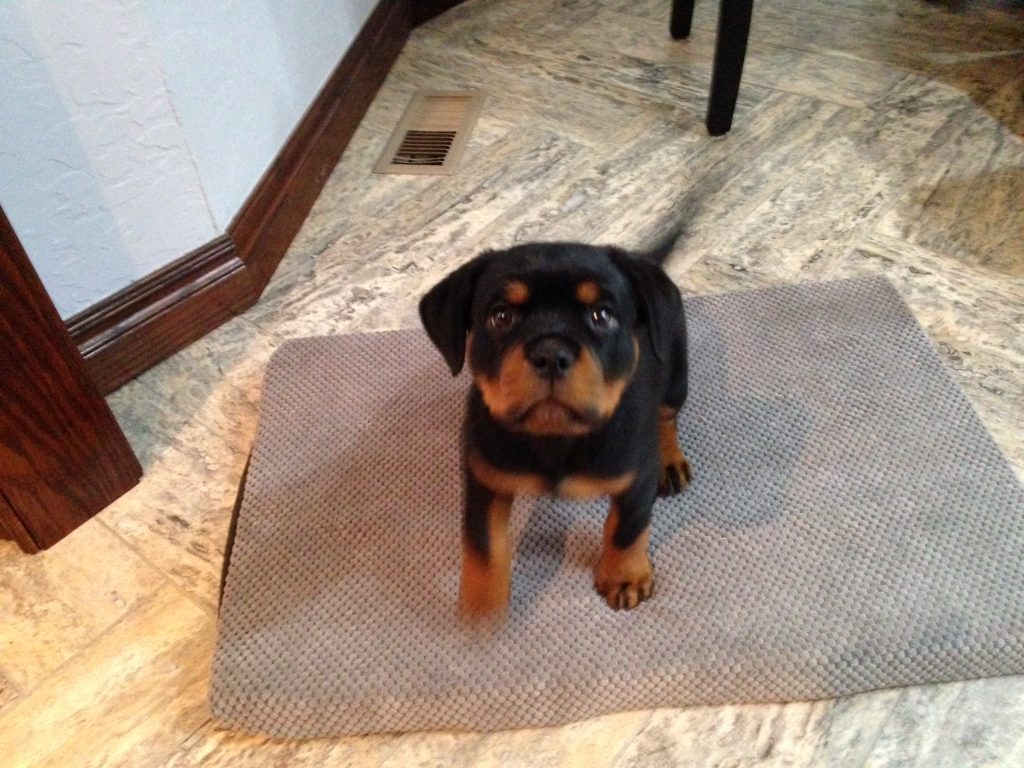 Hi Alice,
Today is Gracie's 2nd birthday and we are celebrating this most precious gift. She is an absolute delight and we could not possibly love her more than we do. We are so grateful that you entrusted this precious dog to us. As you described her when she was less than 8 weeks old, she is very relational and affectionate – she would rather be with us (and her brother Walter) than anywhere else. Our 8 year old granddaughter spent part of the summer with us, and she and Gracie were inseparable. I just wanted to share a few pics of Gracie so you can see how beautiful she is – the big guy with her is WalterJ
We loved the pics of DieselJ
Best, Jody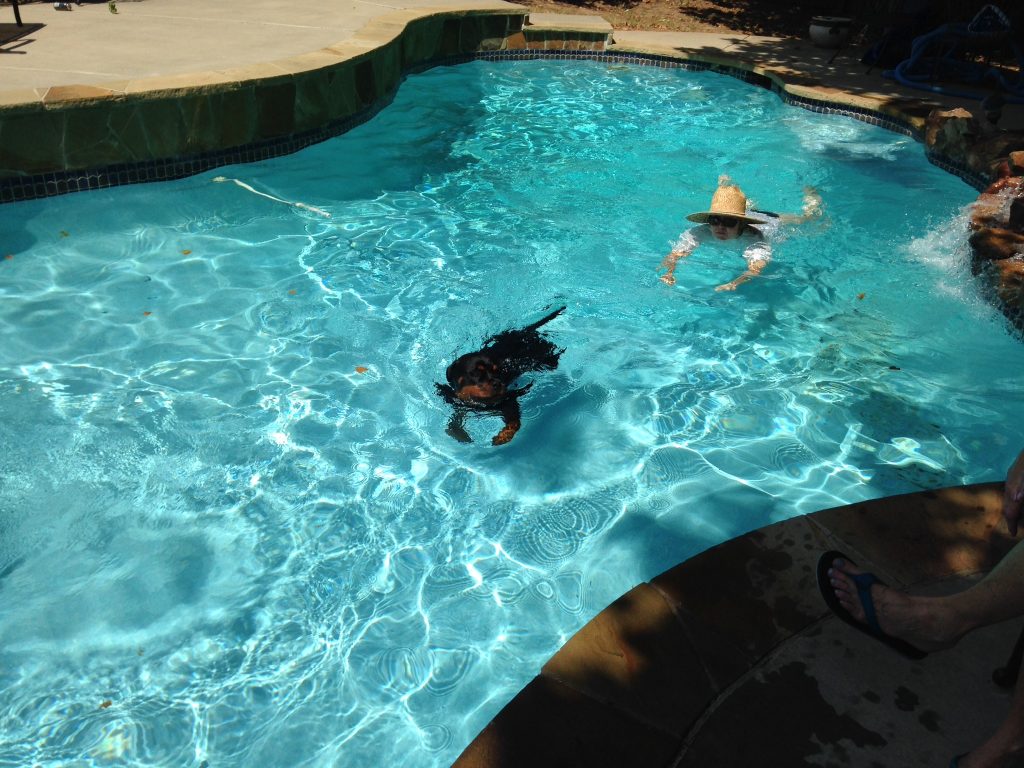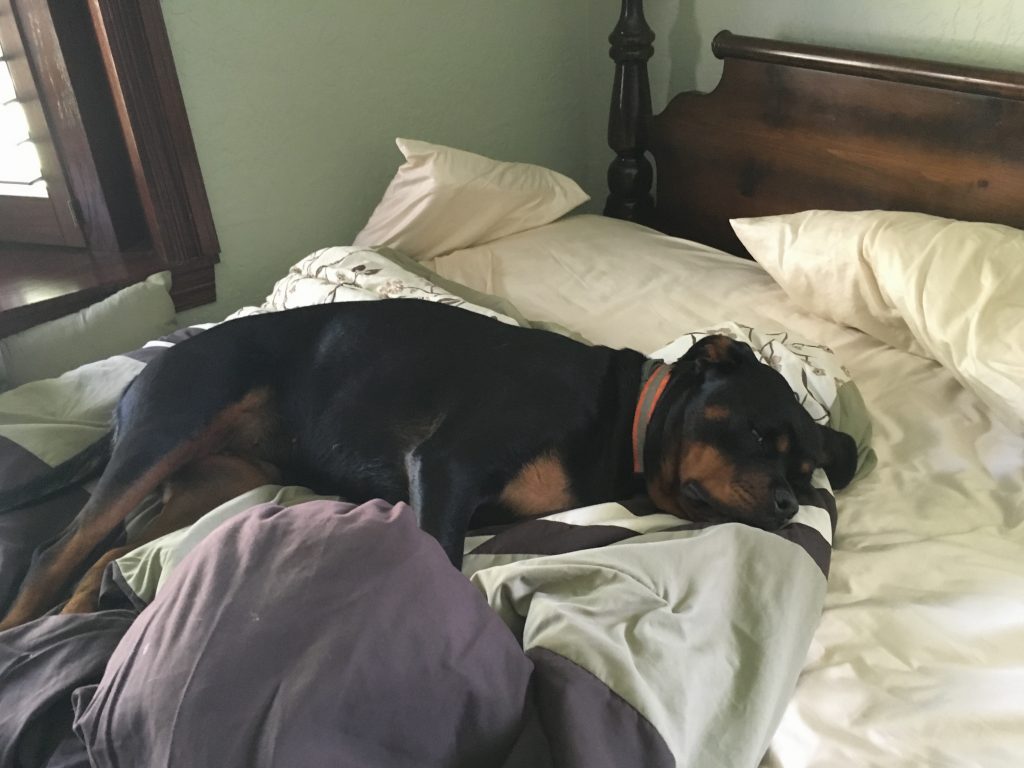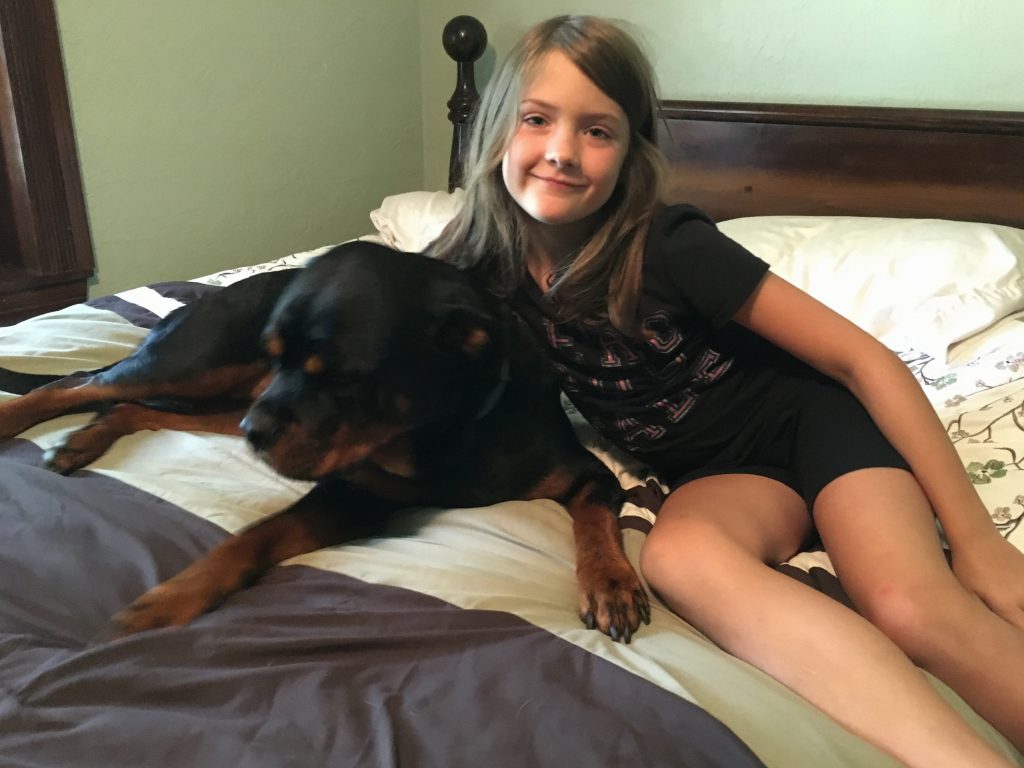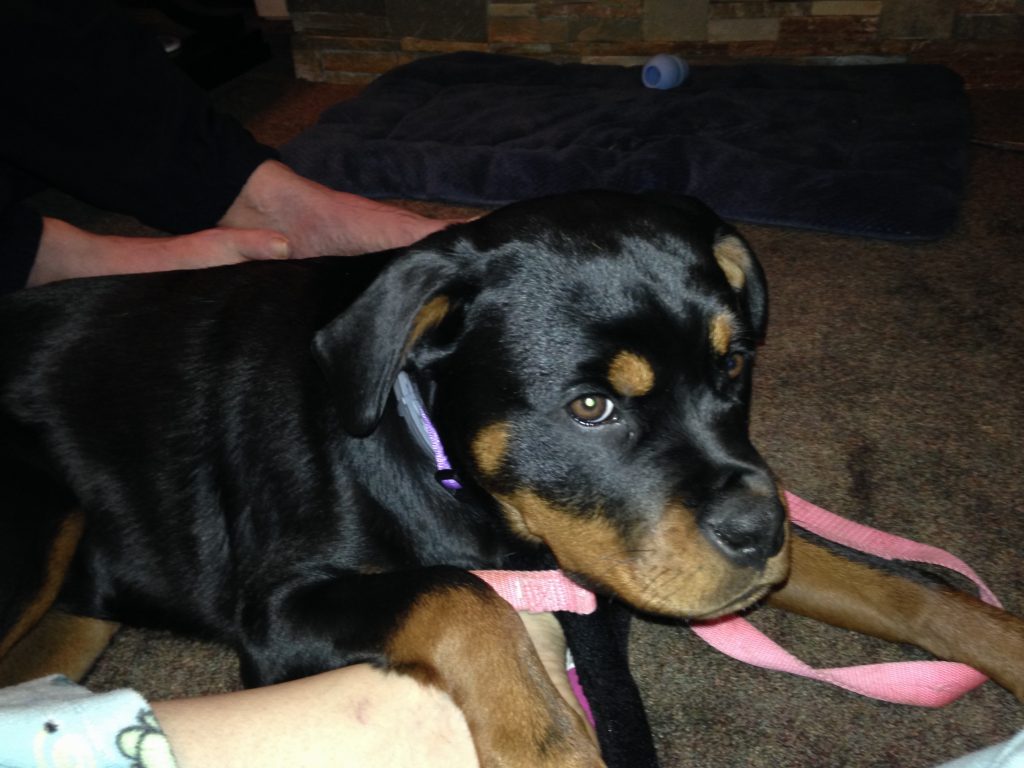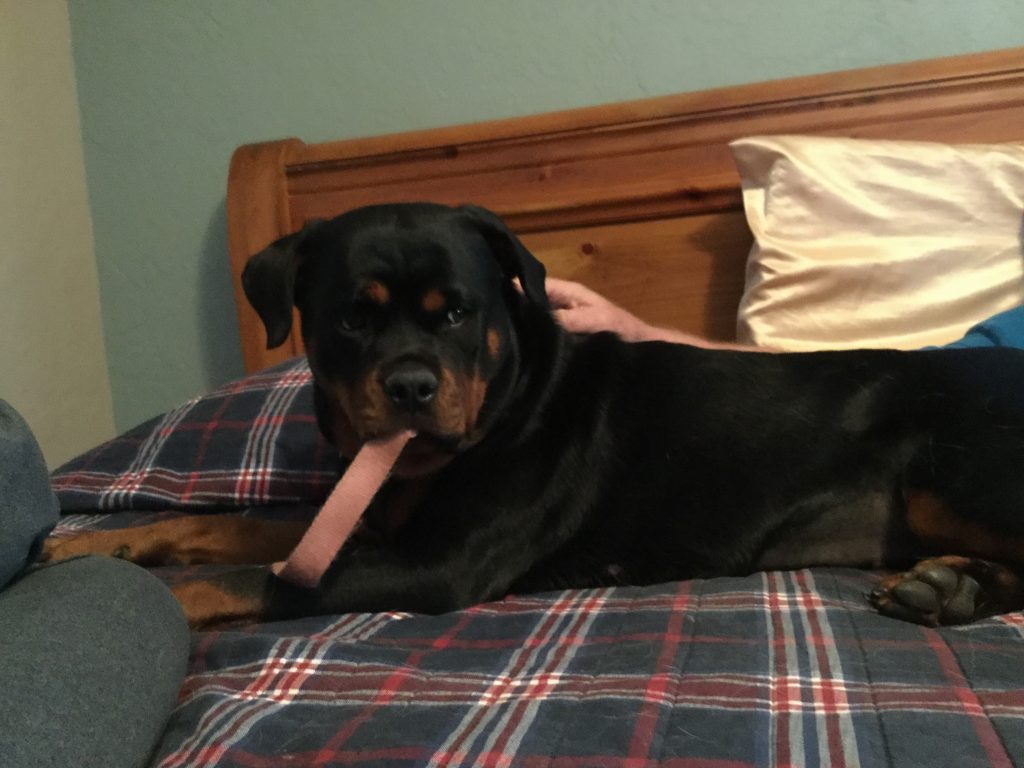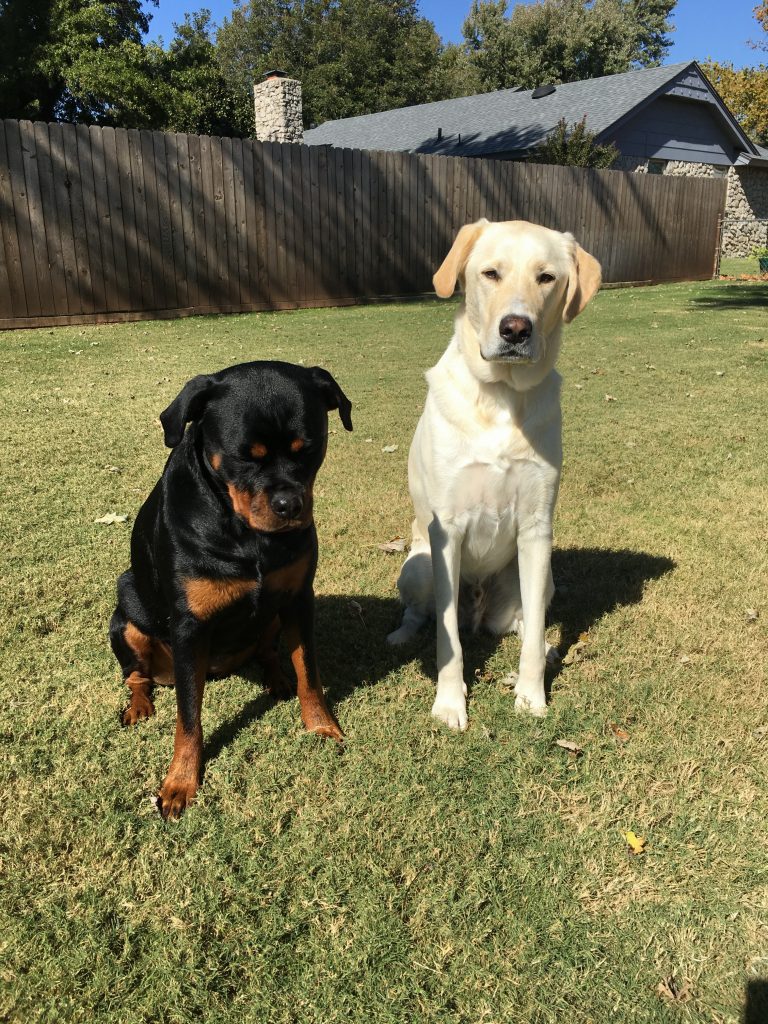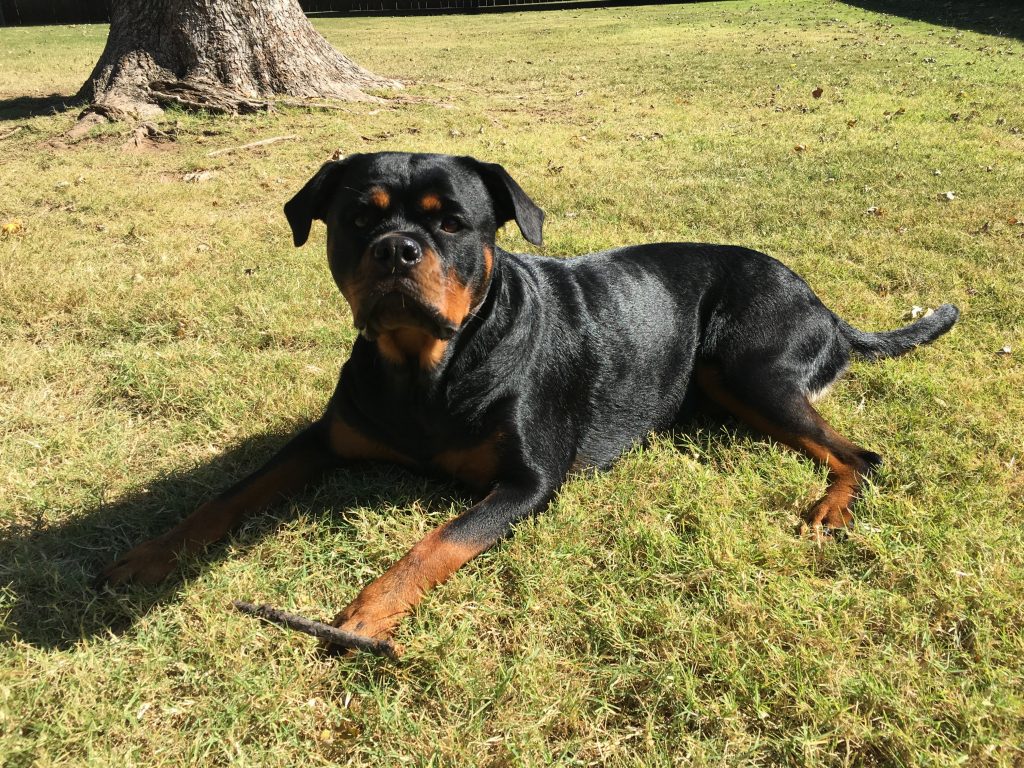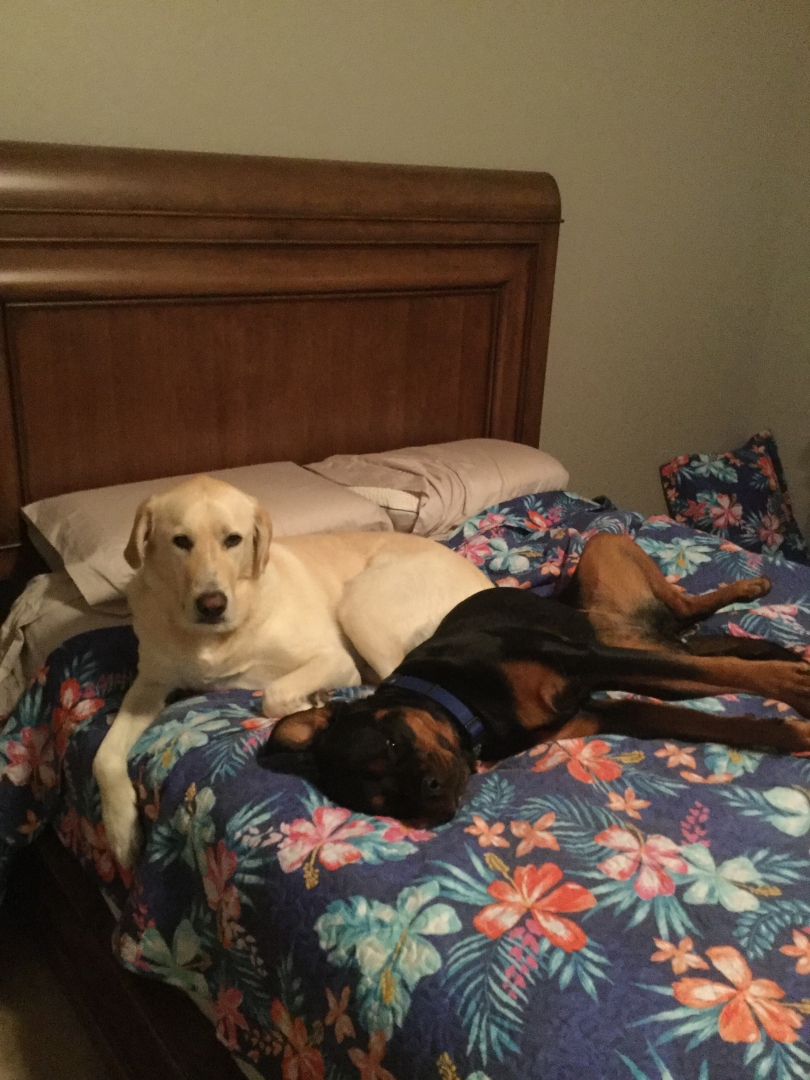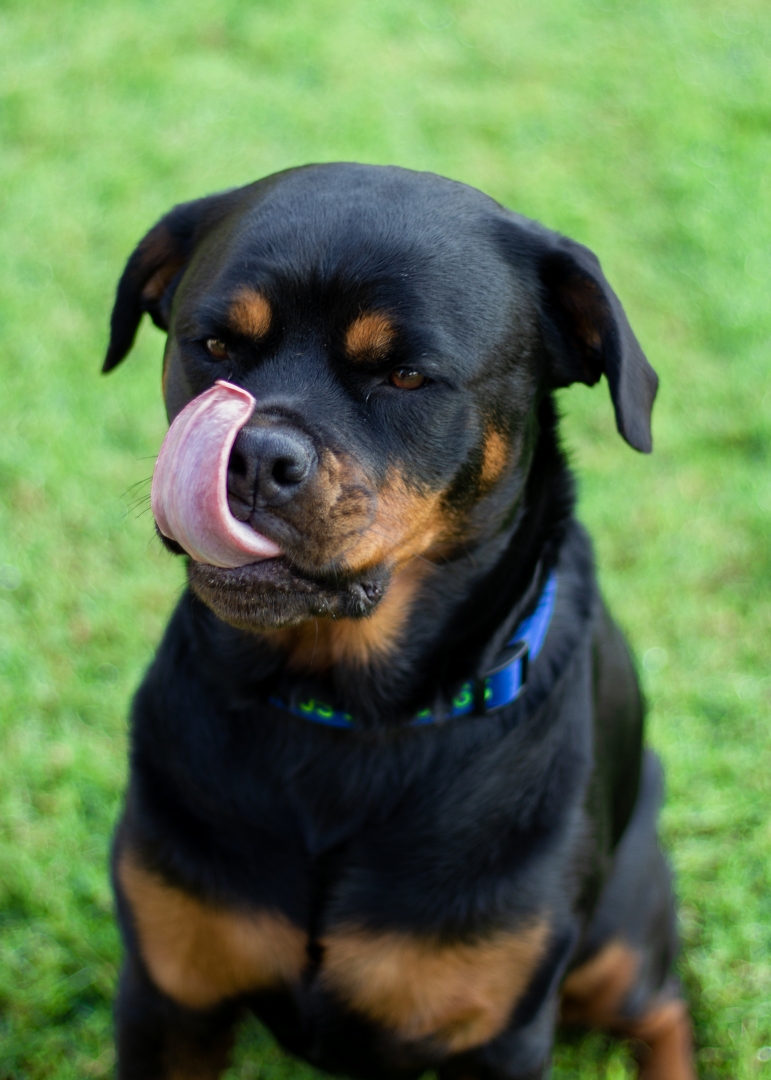 Hi Alice, I hope this email finds you and your family well. Gracie turned 5 last Thursday – can't believe how fast the time has gone. She continue to delight everyone she meets
? This is a pic of her and Walter at the top of the stairs, waiting to ensure they get their tv time treats from whomever ventures their way
 Blessings, Jody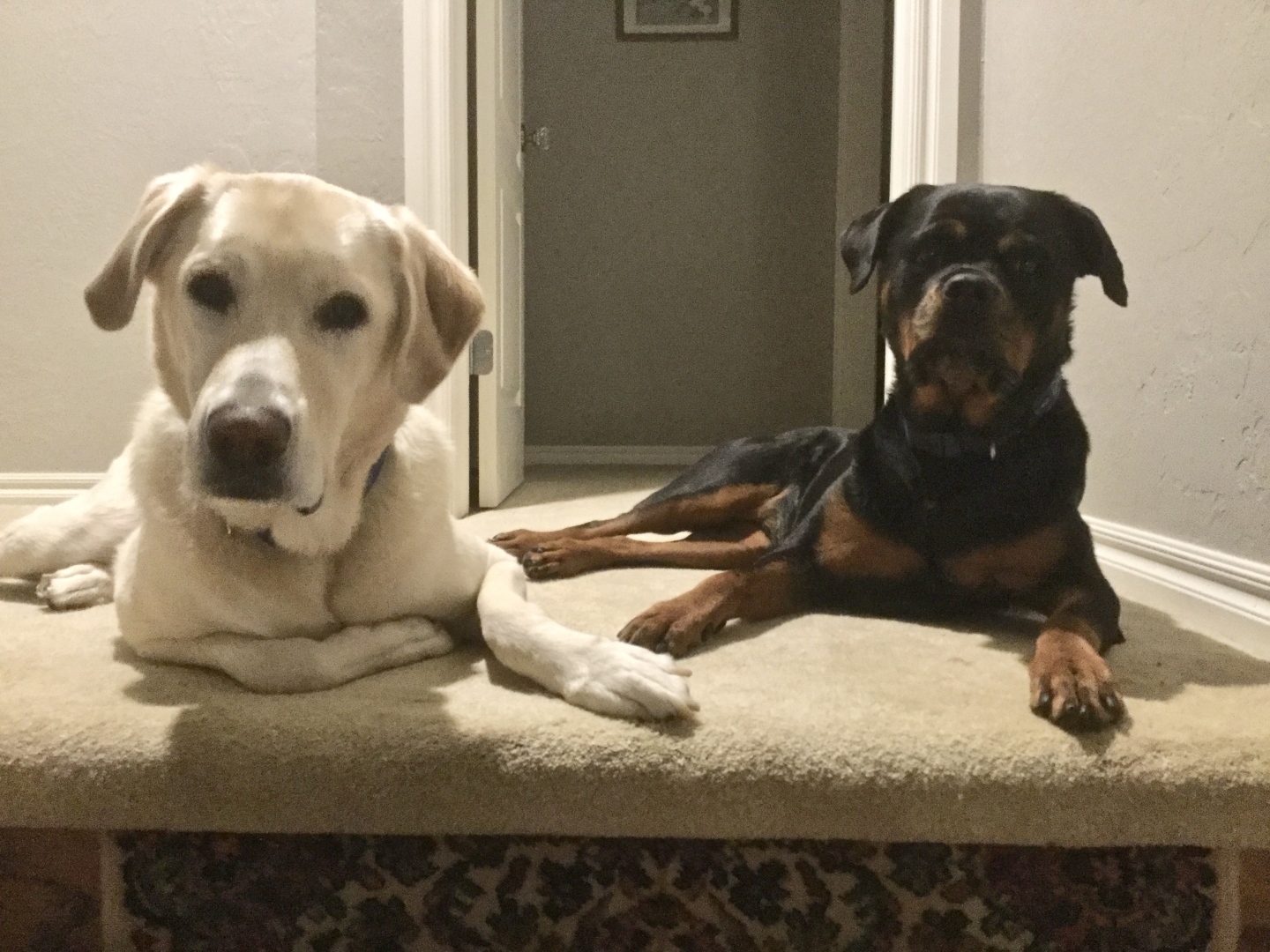 Hi Alice,
I pray this message finds you and your family well. I hope you had a great Christmas.
Gracie turned 6 on October 24th. I can't believe how the years have flown by. She continues to be a great joy to us and we are so grateful to you for blessing us with her. You would have been particularly touched by the smiles she brought to so many during the early COVID months when businesses closed down and people were largely confined at home. We saw many people walking alone through our neighborhood when we would be walking the dogs. It almost seemed as though Gracie knew they were lonely and sad. Each time we met someone along our way, she would try to make eye contact and if she caught their eye, she would smile really big and begin wagging her tail as if to say "Hey, no worries – it's going to be okay!" Very few could resist her! They would break into a big smile and stop to pet her – she would hooch up against them like Rotties do and look so pleased with herself. God shows His grace through all of His creation!
I have attached some pics of Gracie and brother Walter – they are the best of buddies. I wish you and your family a blessed 2021!
(Visited 72 times, 1 visits today)