Candidate for International Champion
Guardian Hex Von Gottschalk
co-owned with Jill and Chip McKnight
Sire:  Bull Se Ungo-Rot
Dam:  Eva Von Wolf Stamm
Born: 29 October 2015
AKC# WS52904904
CHIP# 956000009306234
HD- A; ED- 0 (FCI)
DNA
Heart- Normal/Clear RO-CA8146/38F/P-VPI
JLPP- Negative/Clear RO-LPP2127/37F-VPI
Dentition- Full OFA RO-DE1754/38F-VPI
Patella- Normal OFA RO-PA1008/38F/P-VPI
IPO-1
Adult Champion Bulgaria
Grand Champion Bulgaria
Balkan champion
Adult Champion Montenegro
Grand Champion Montenegro
Serbian Champion
7x CAC
2x CACIB
Multi V1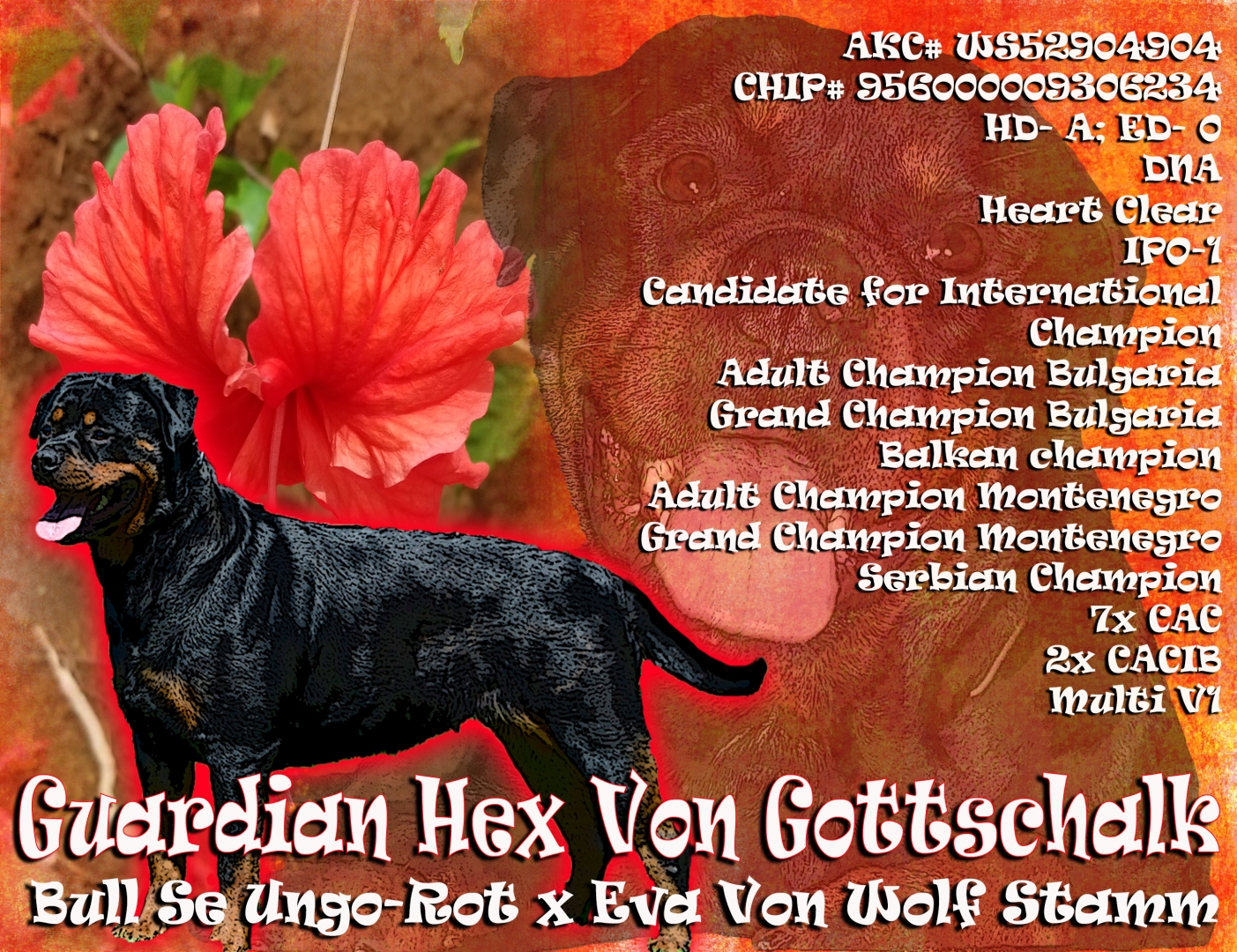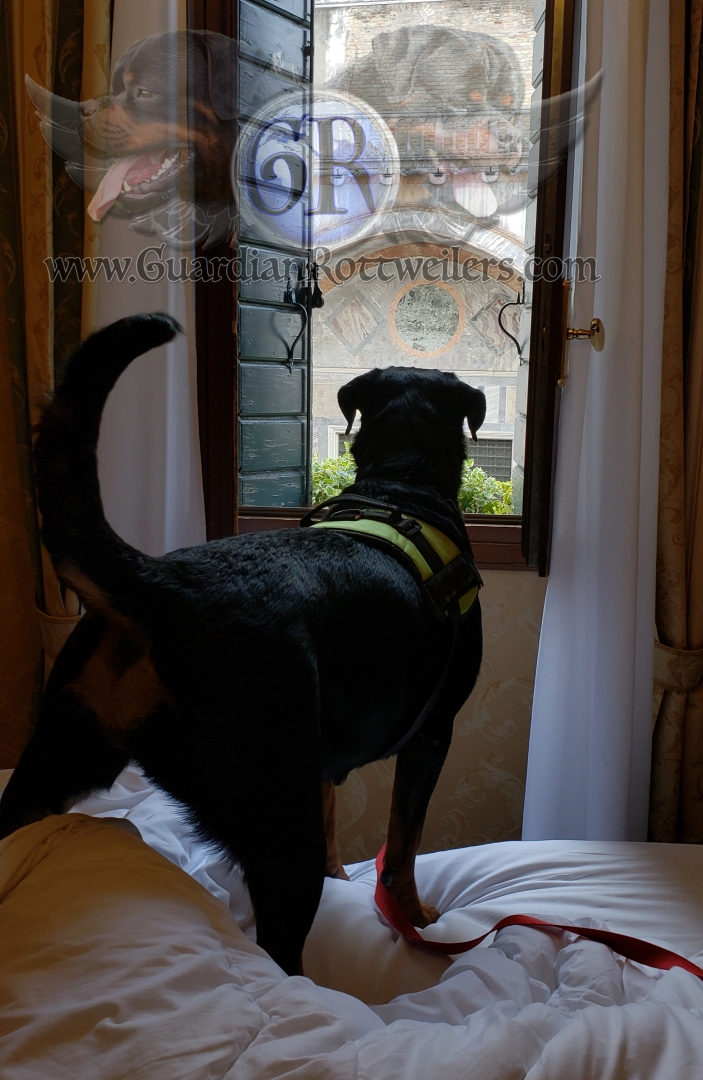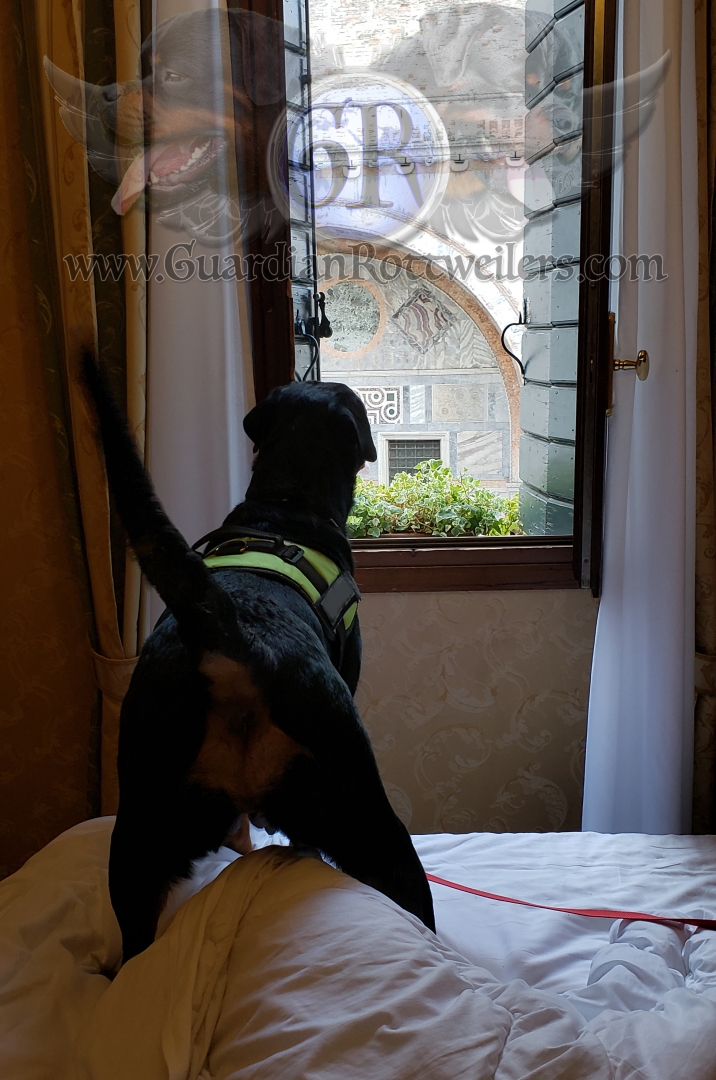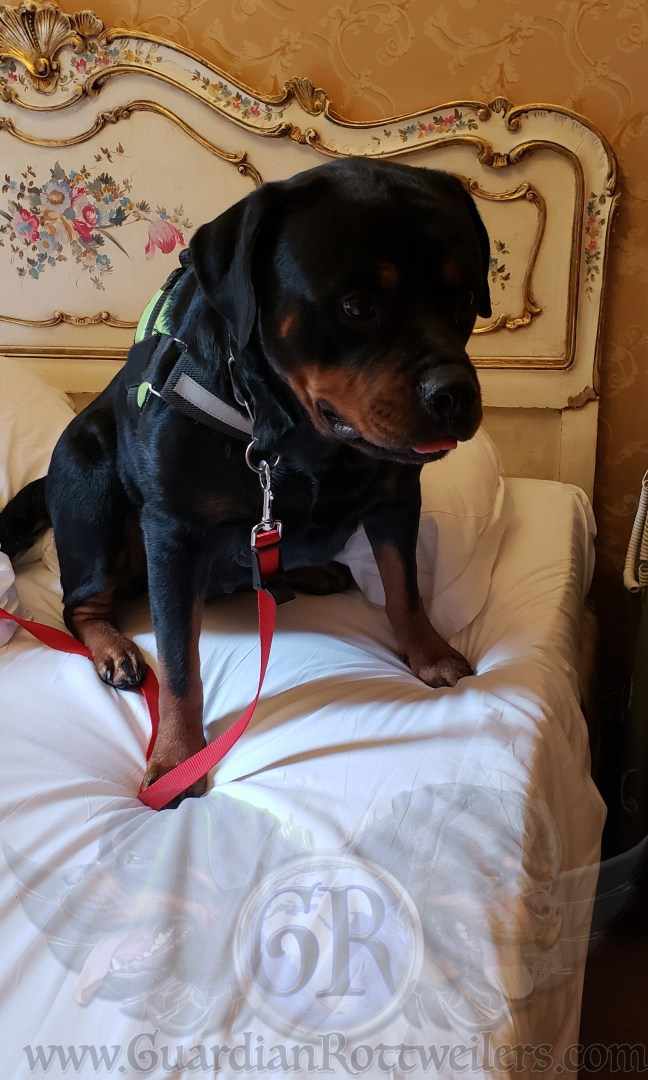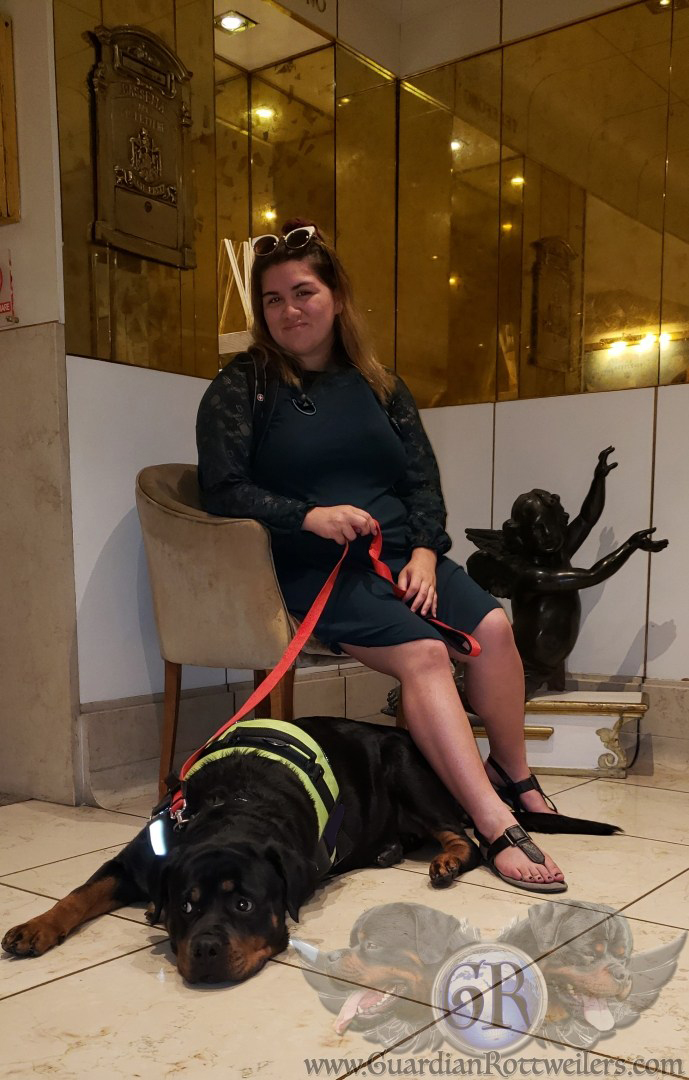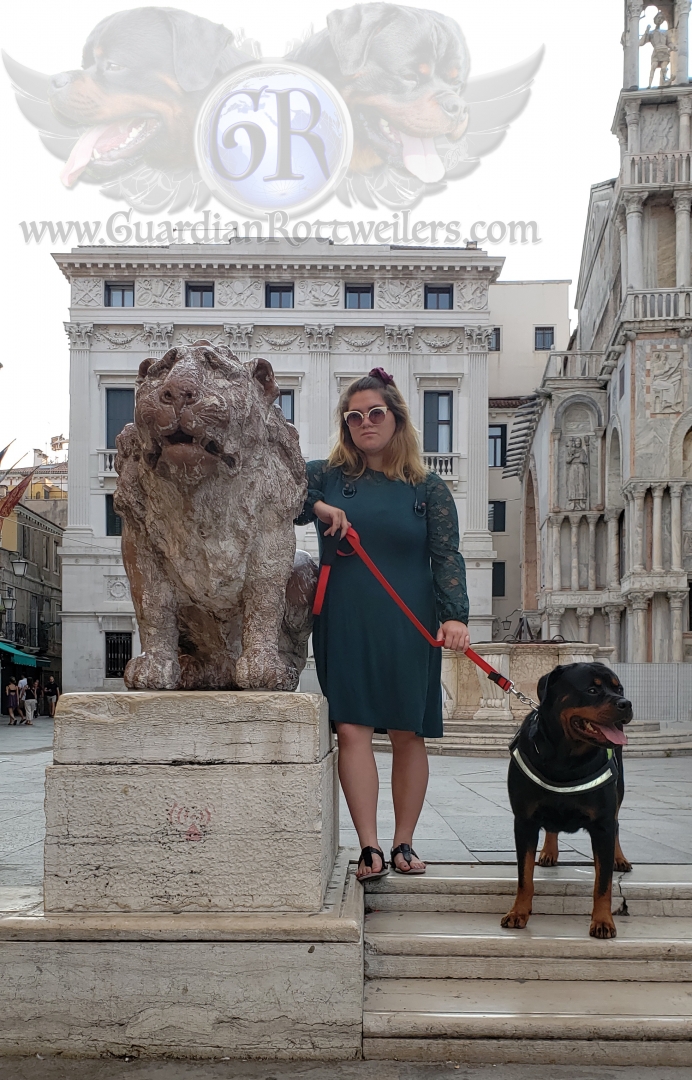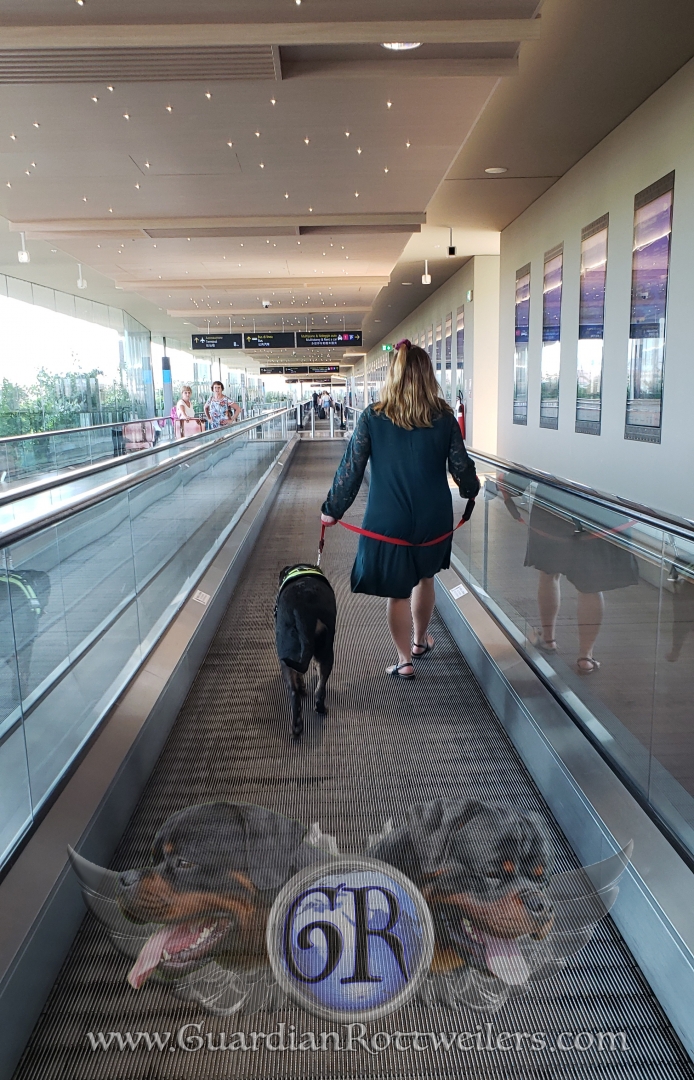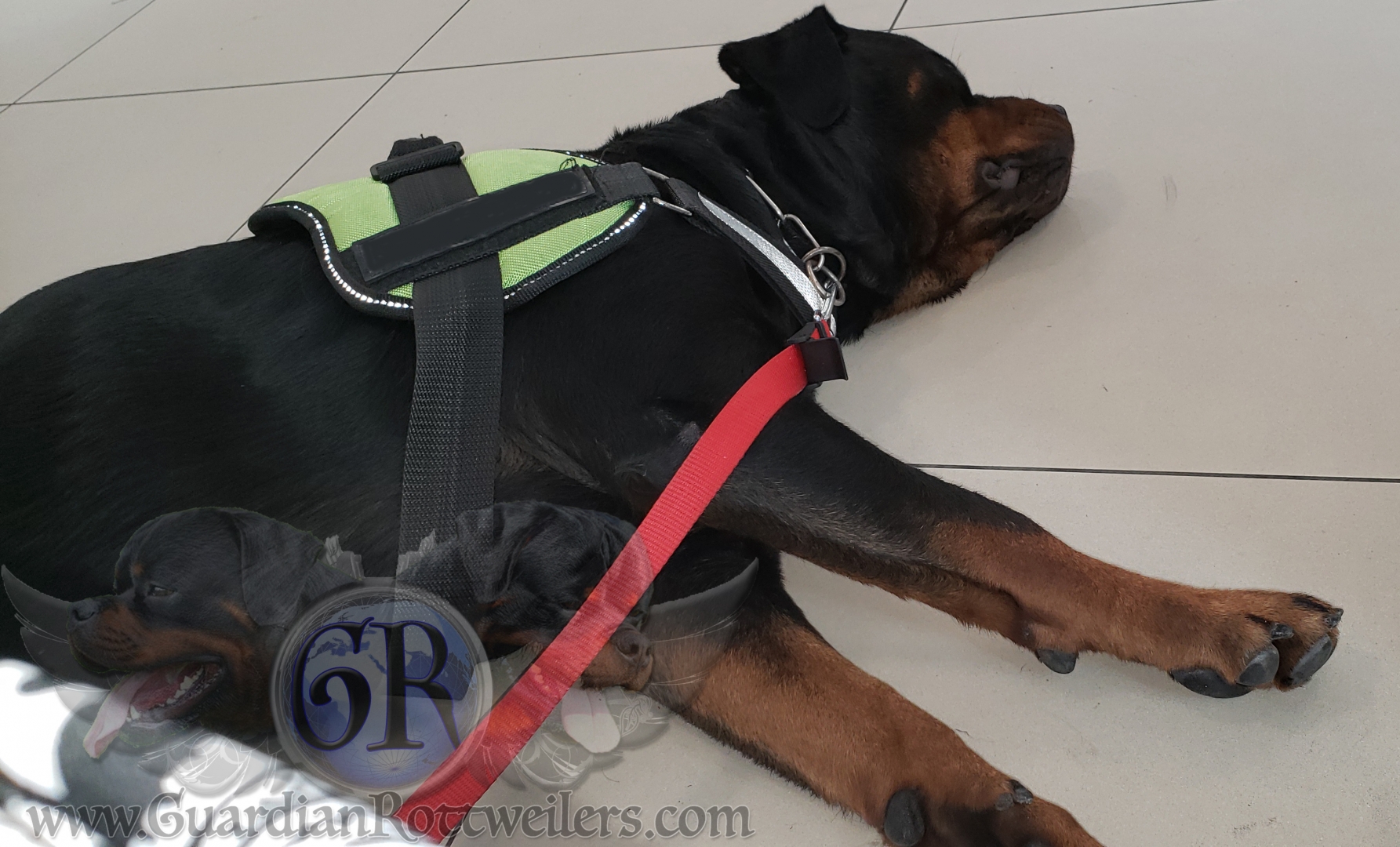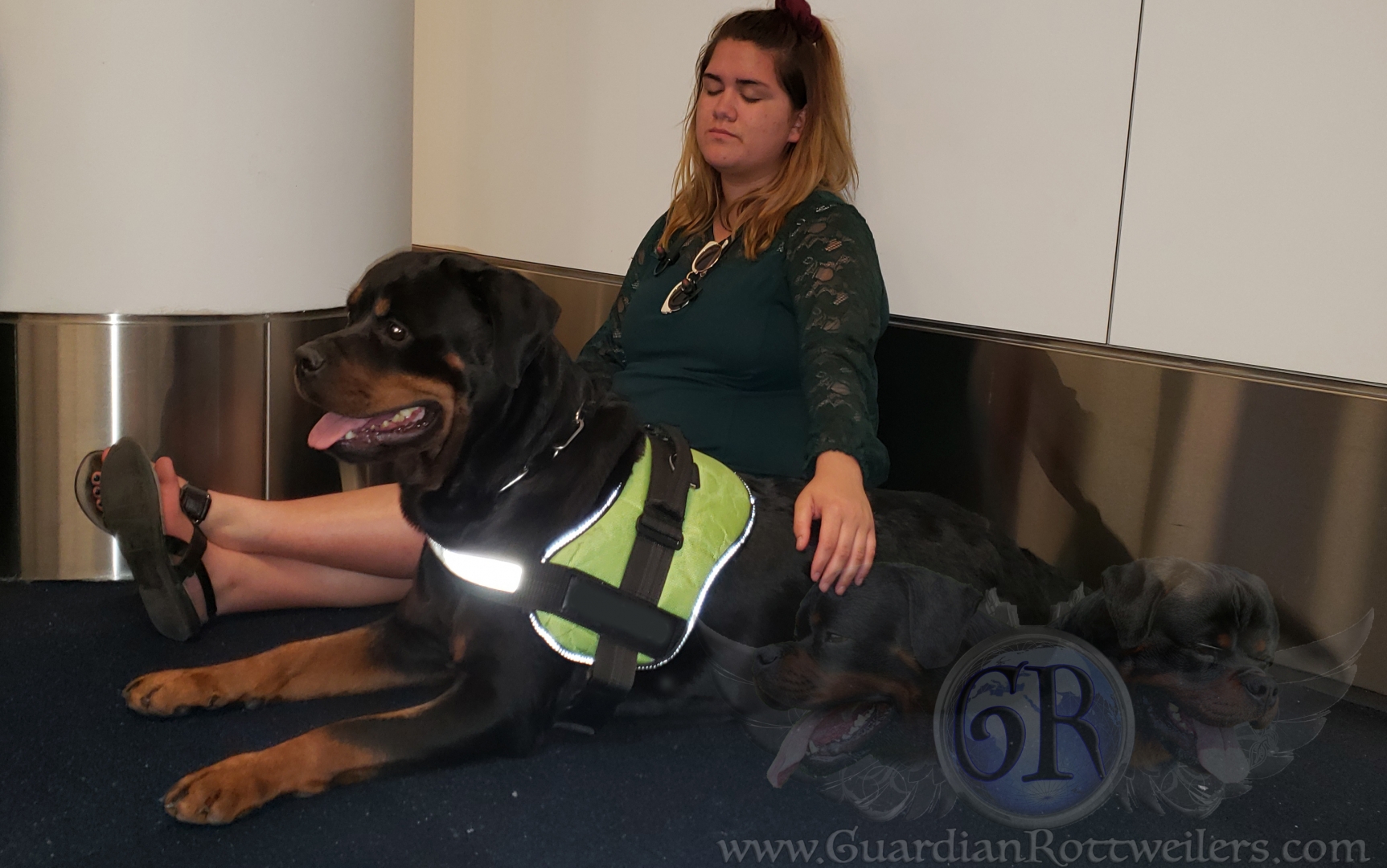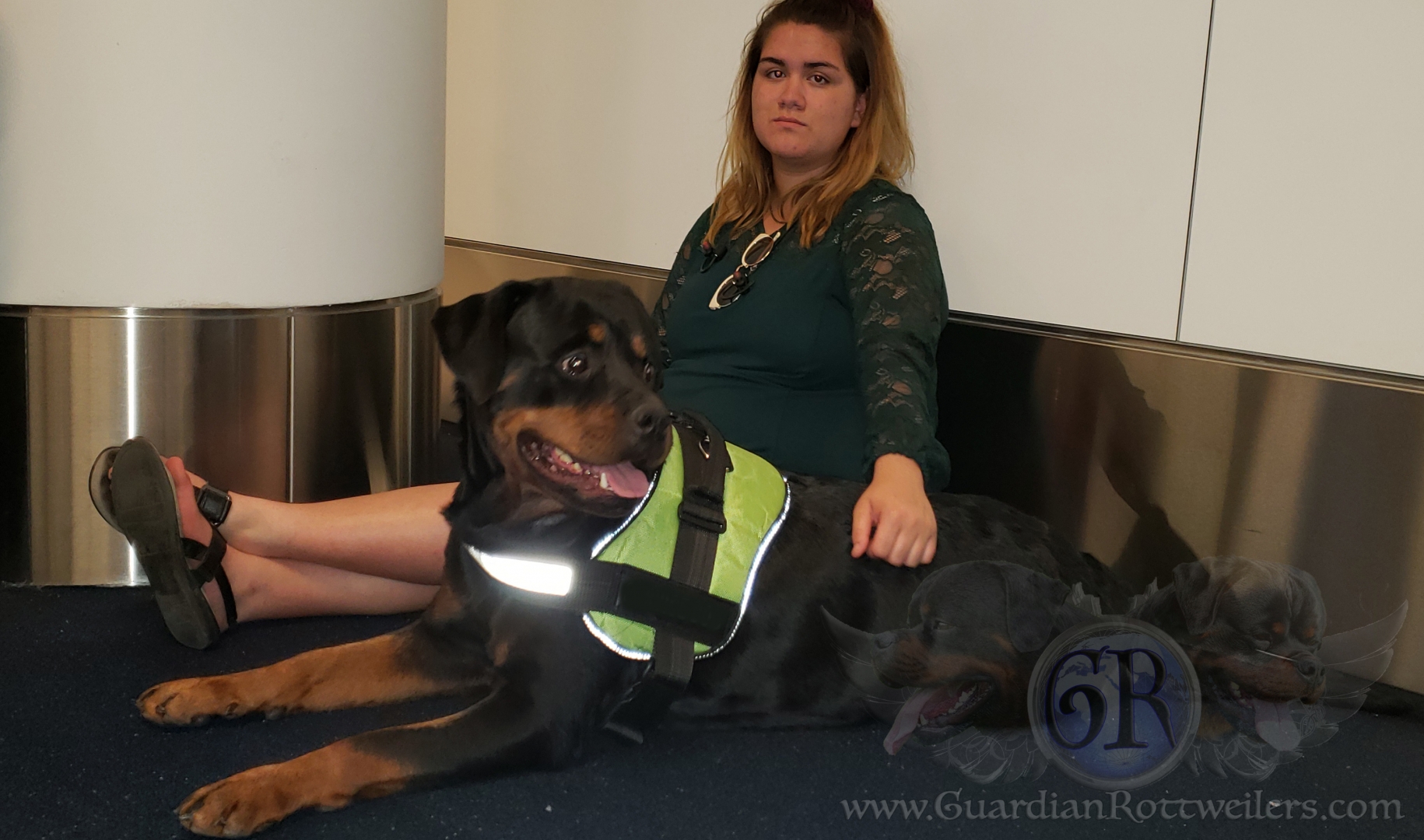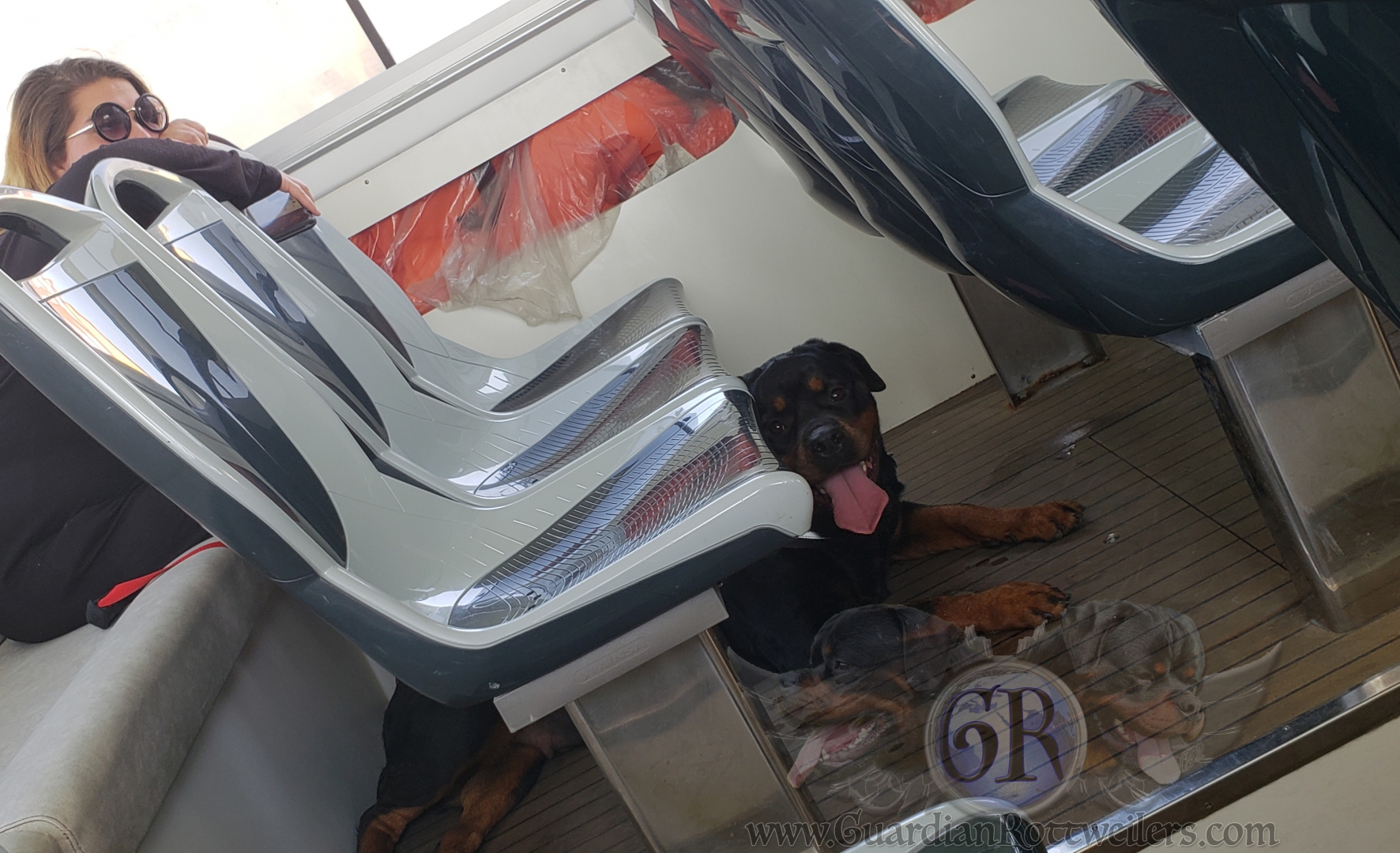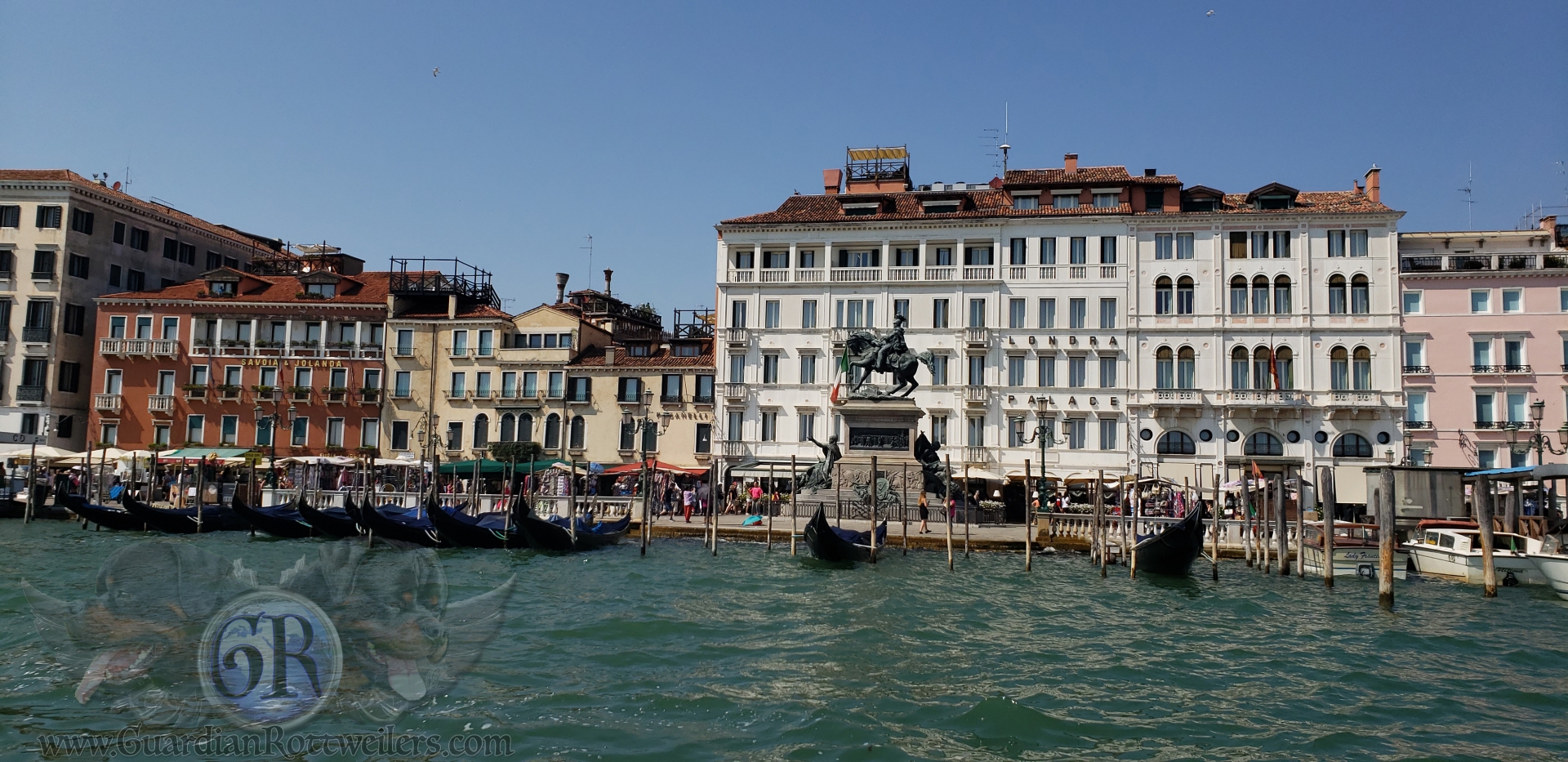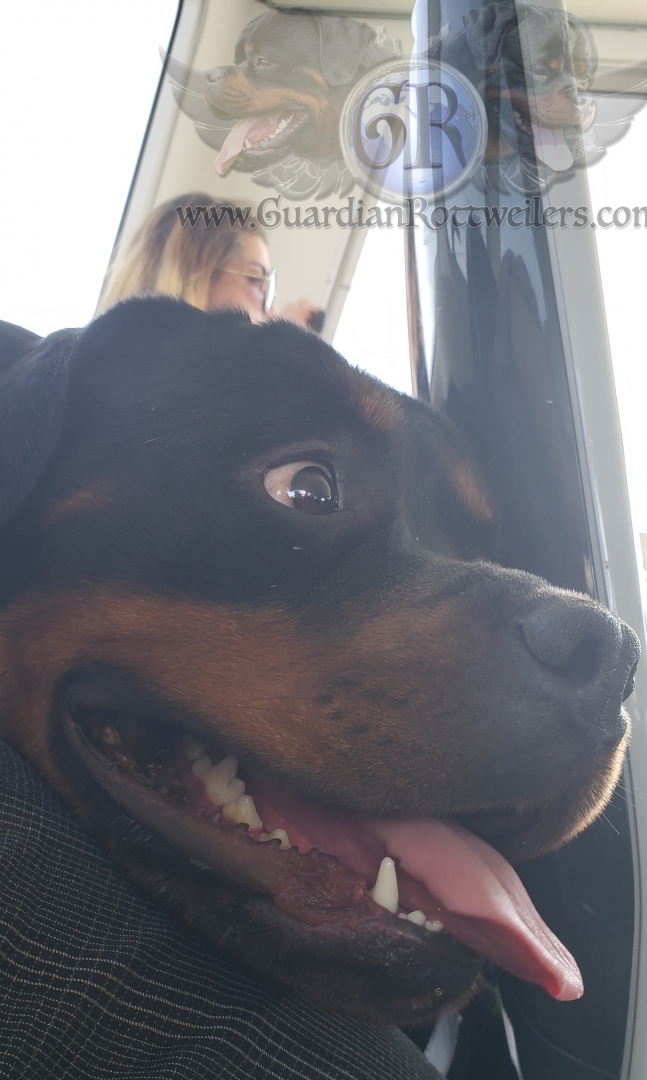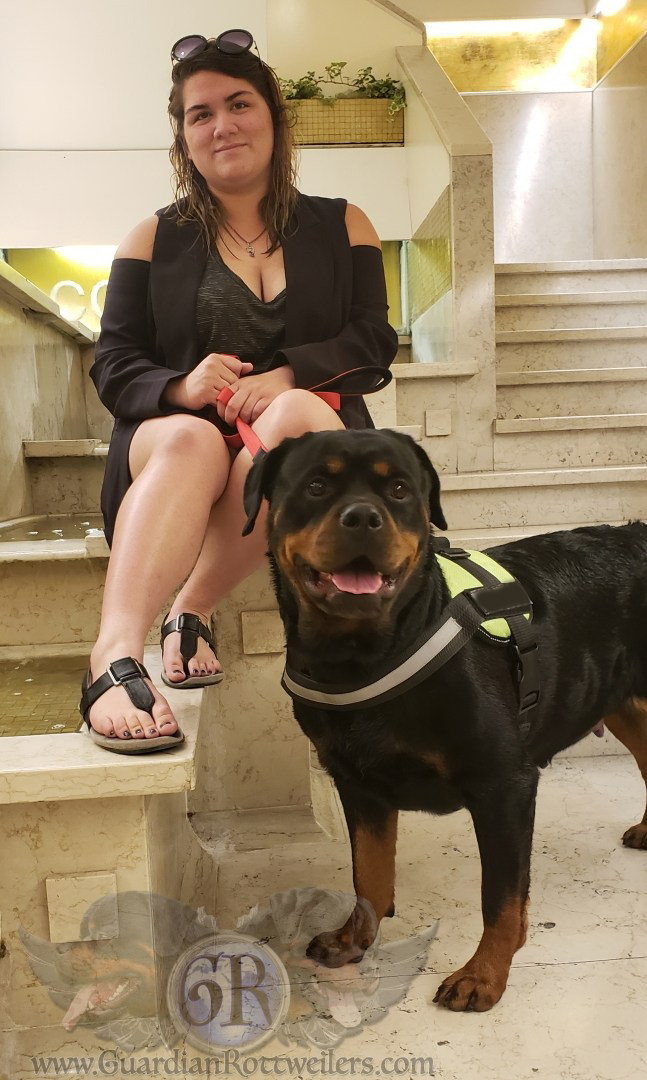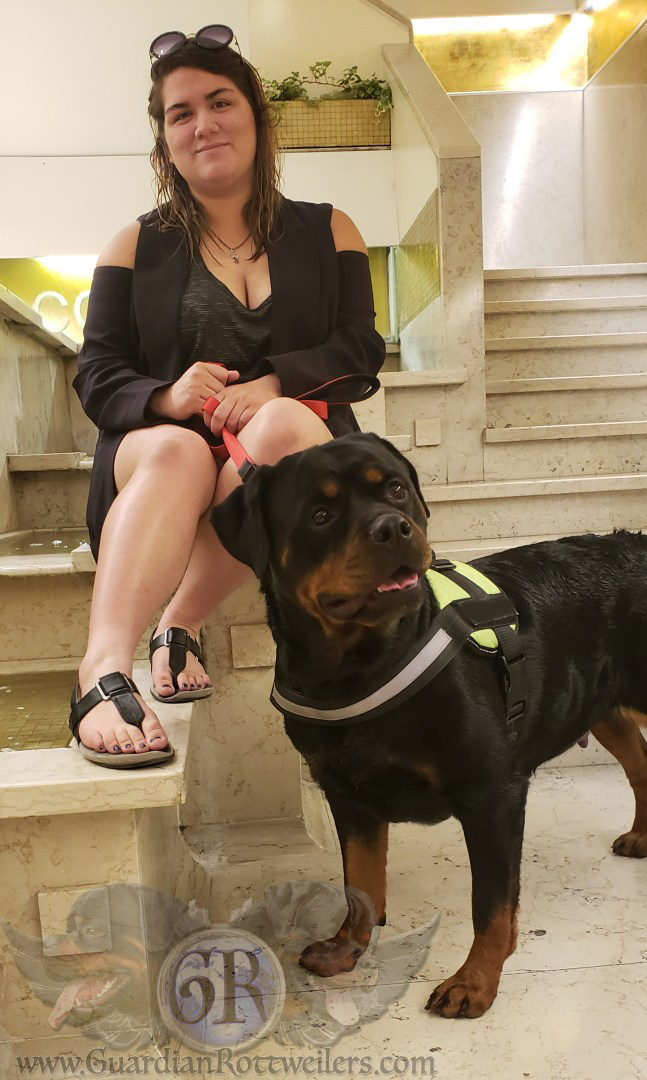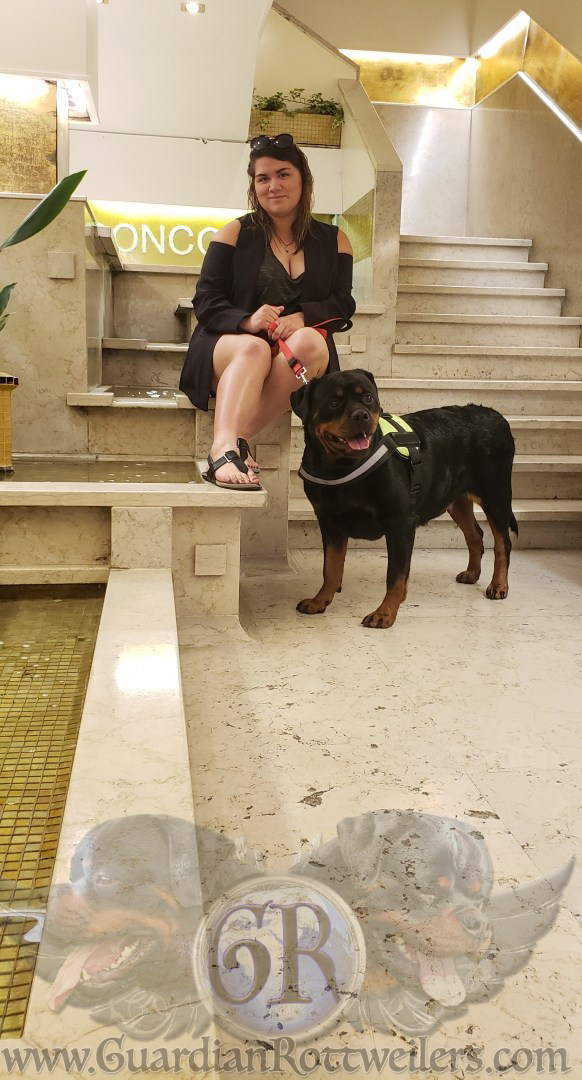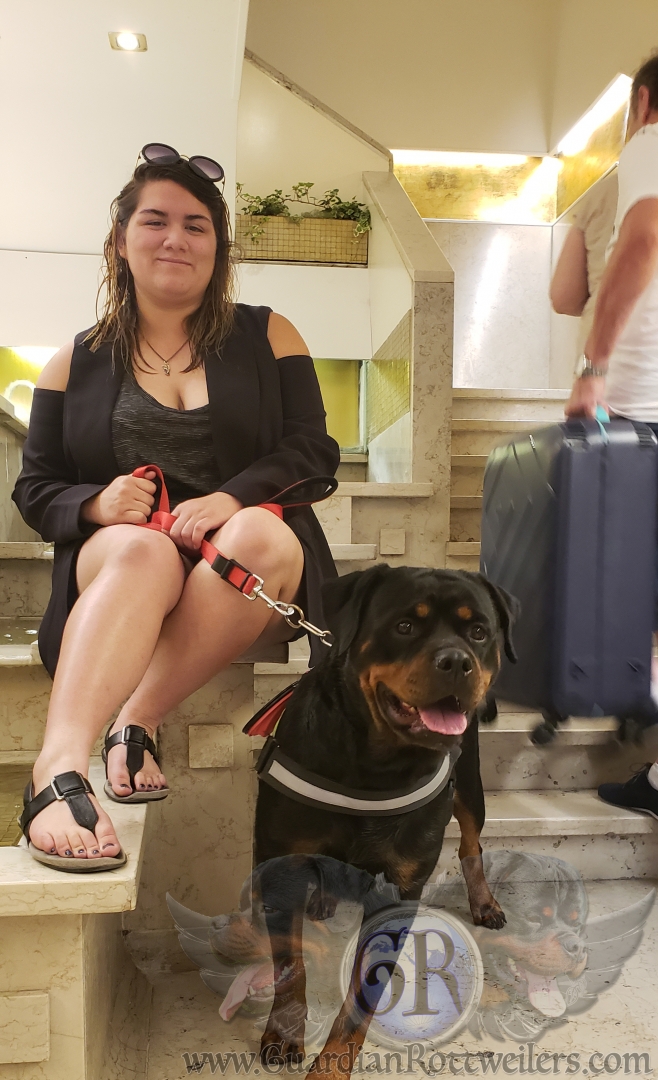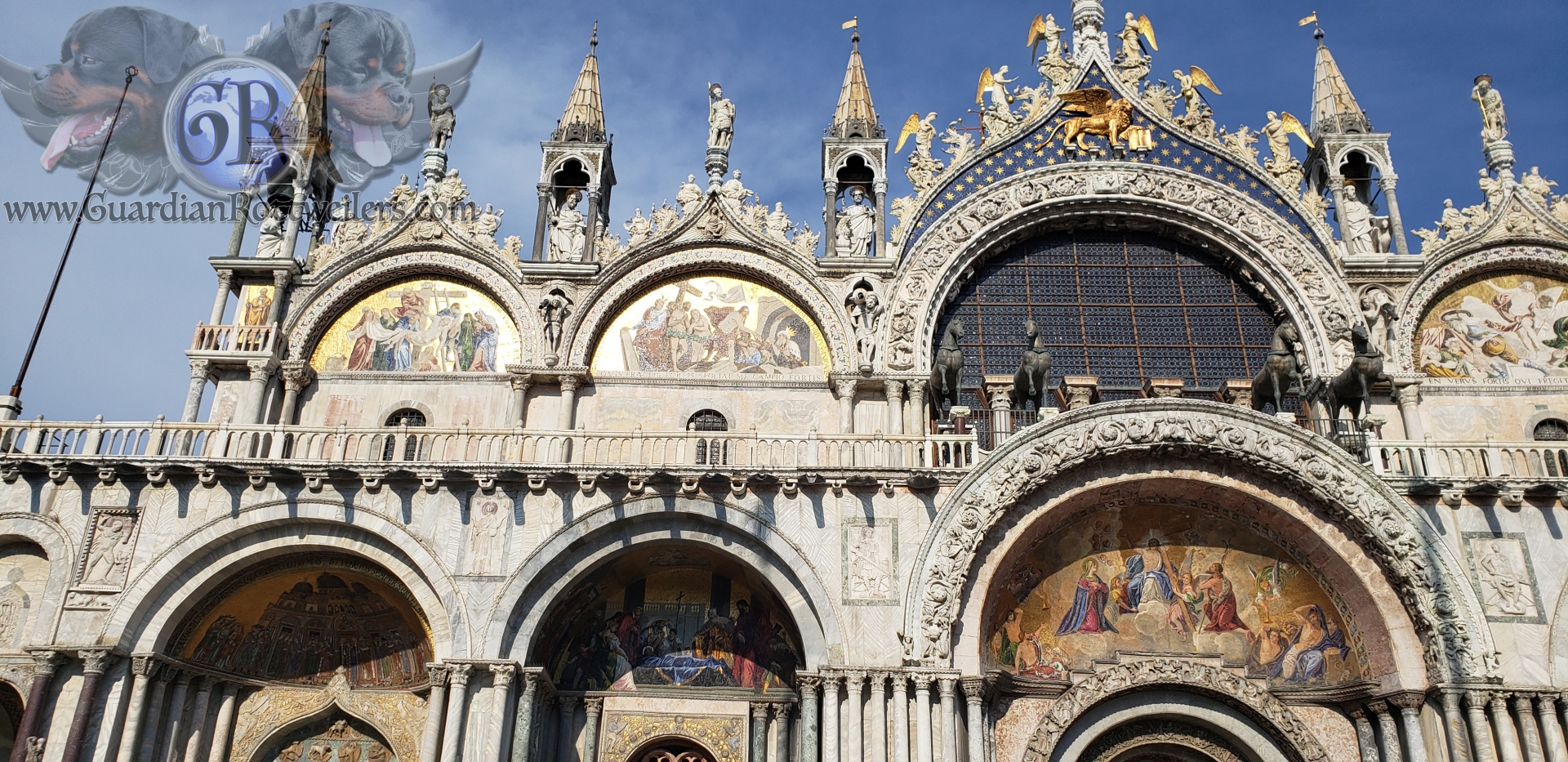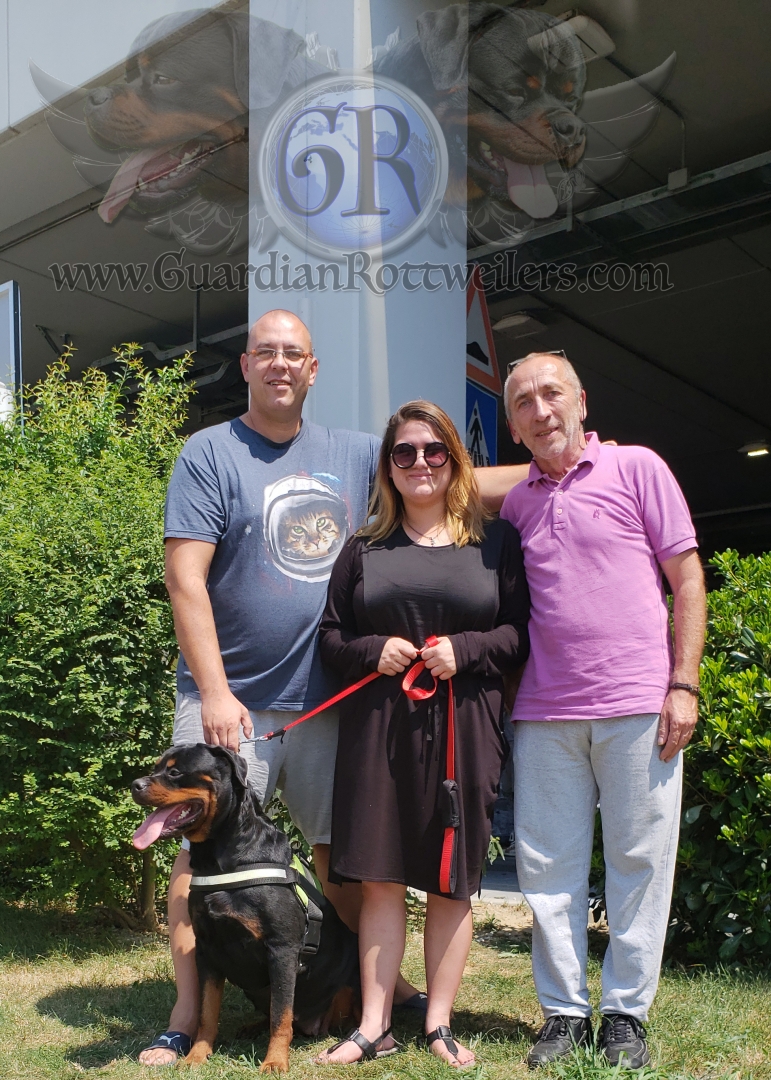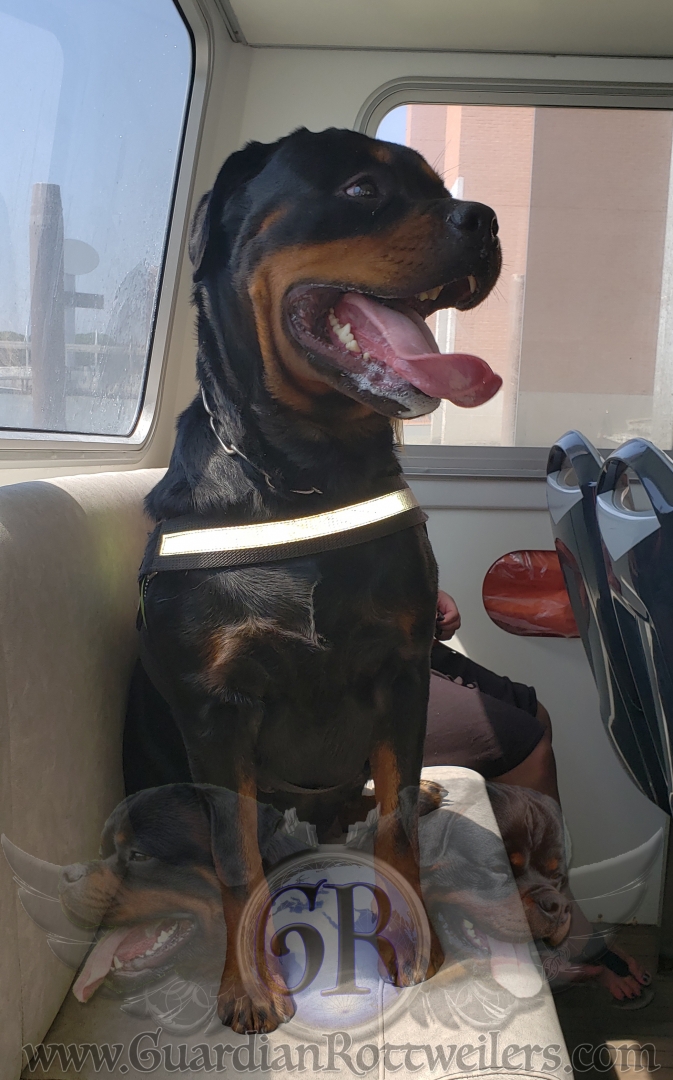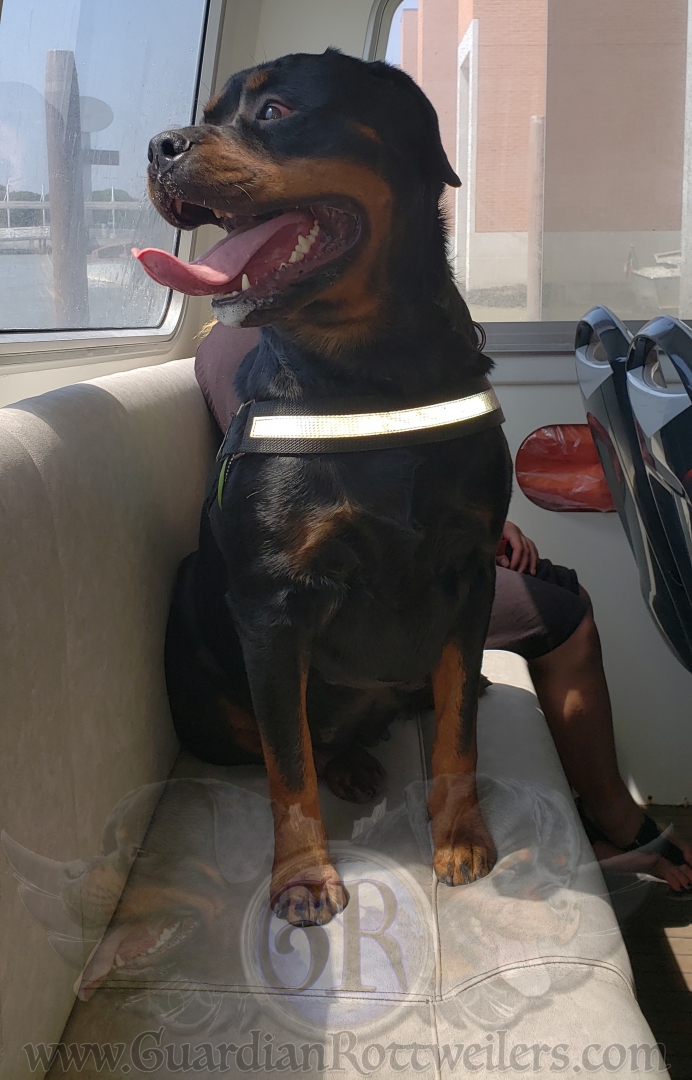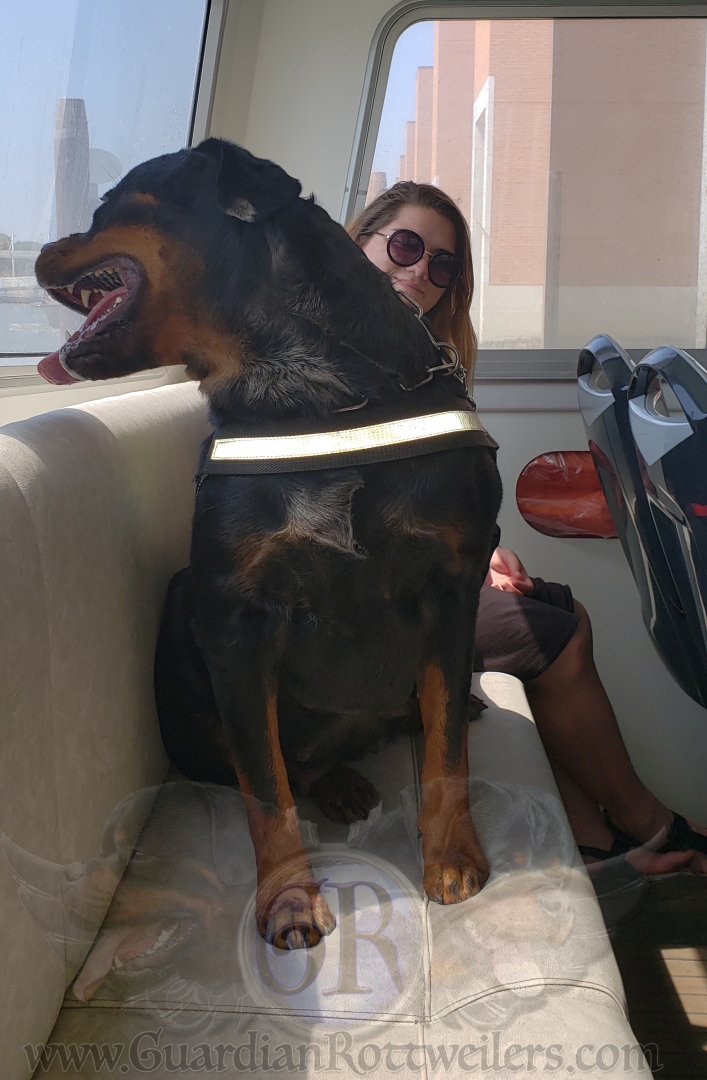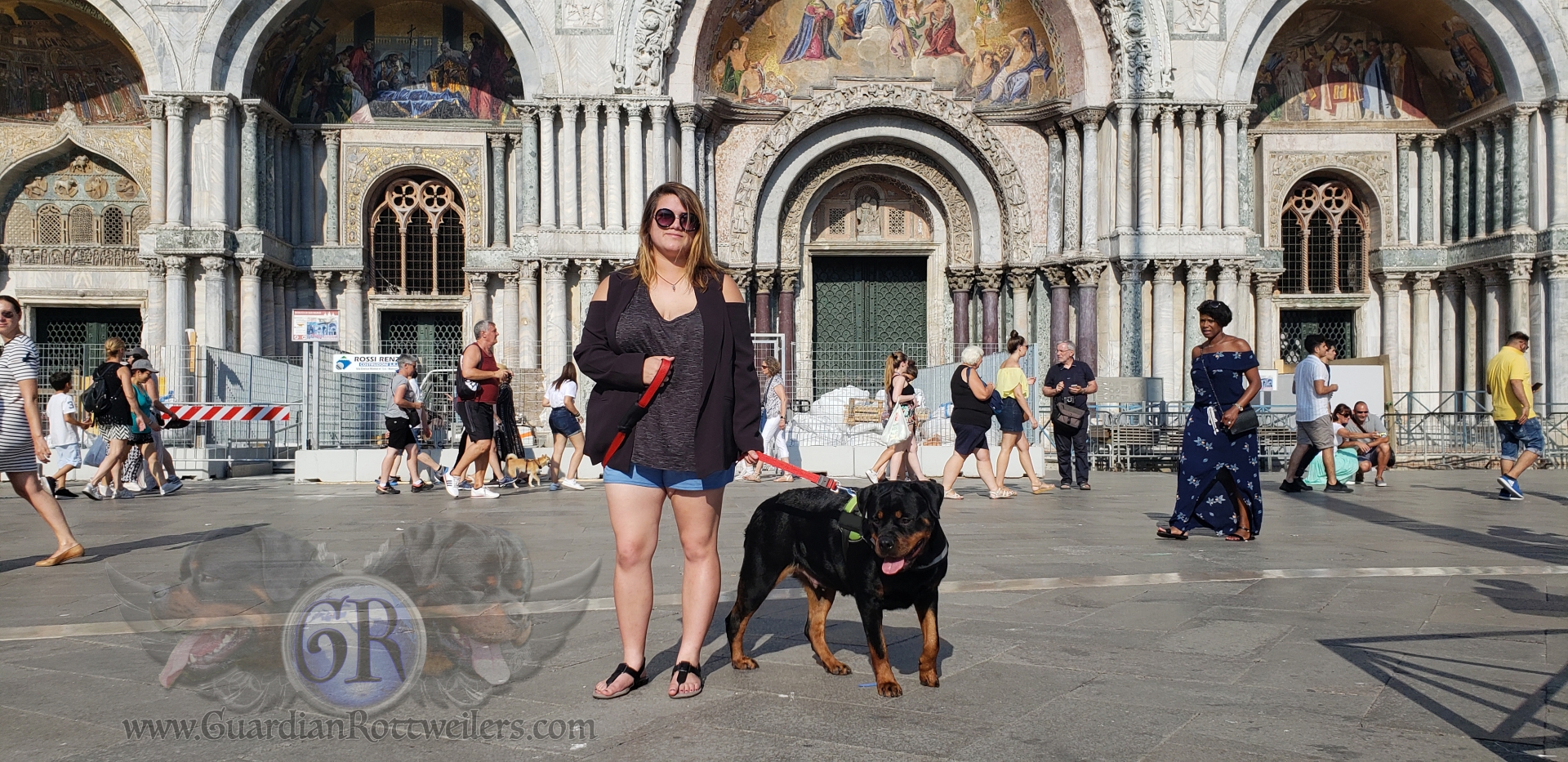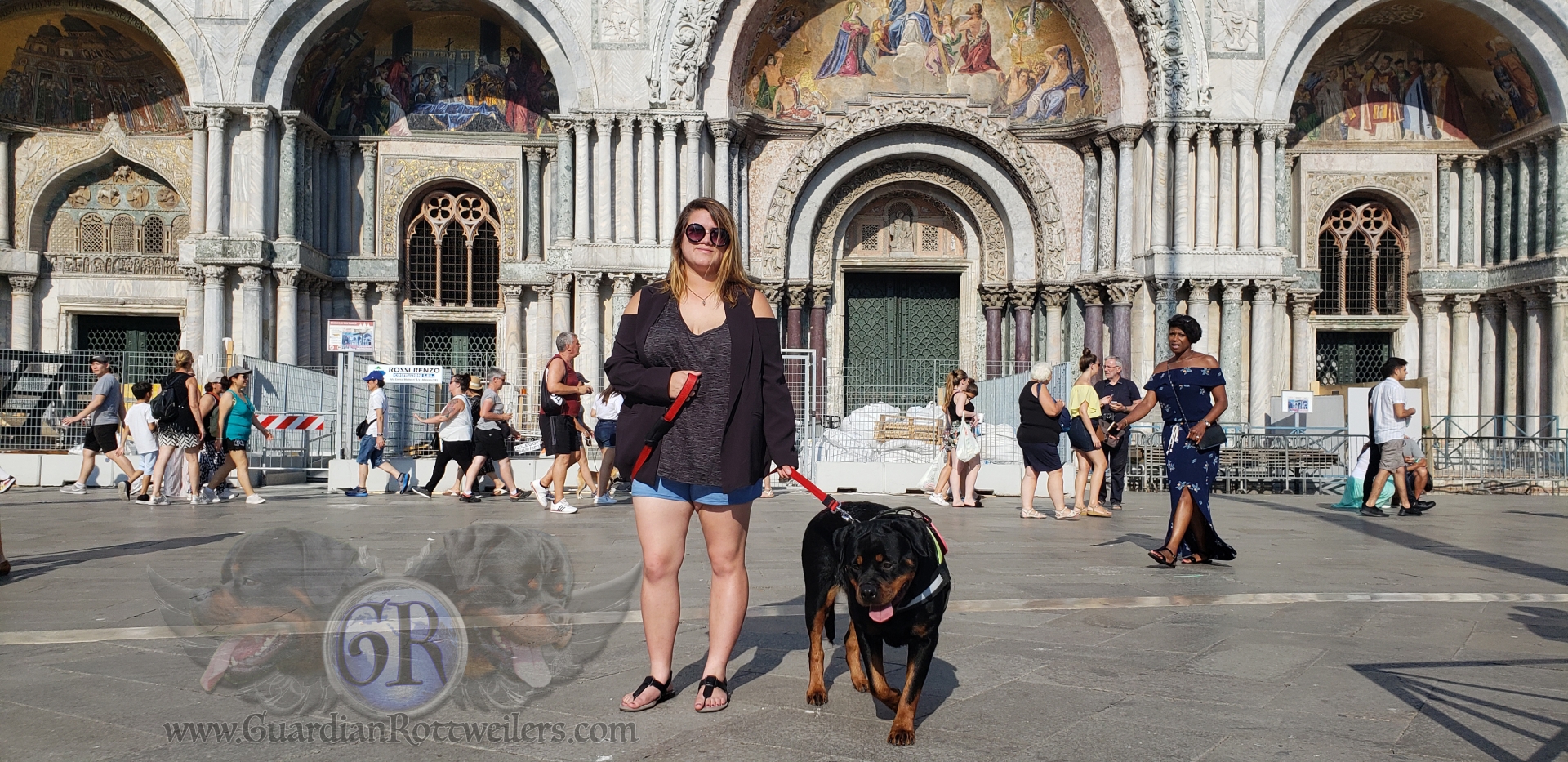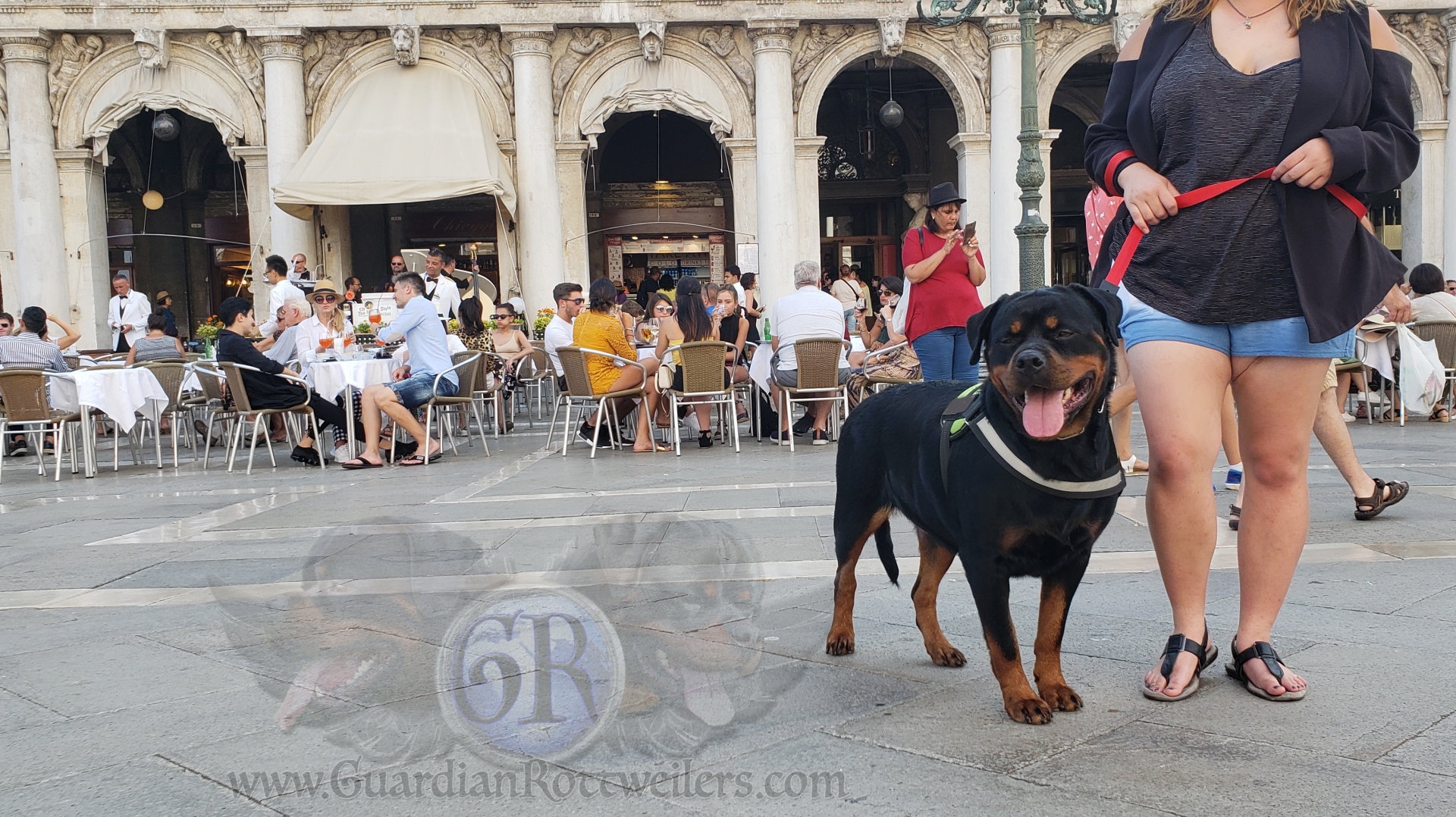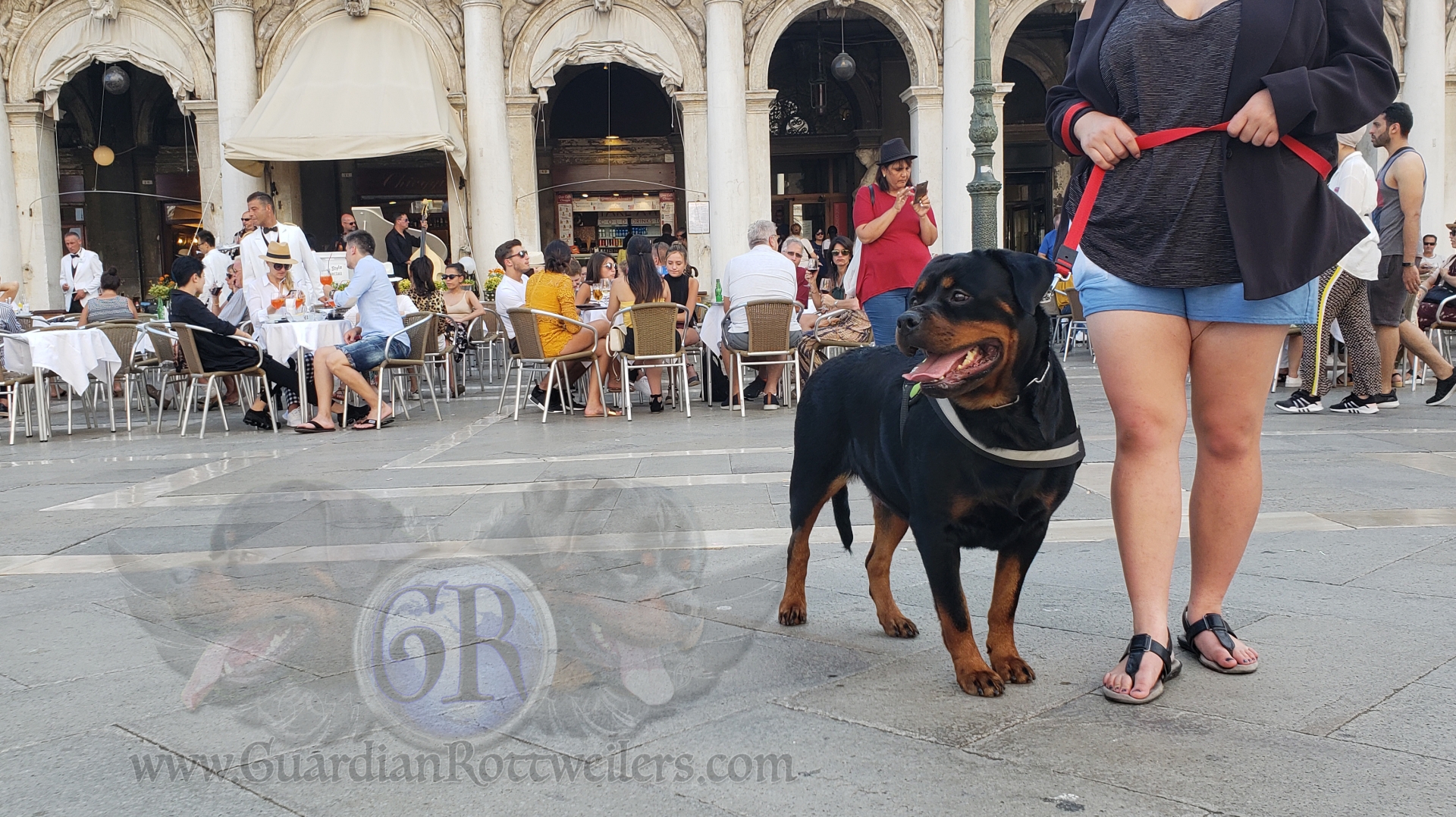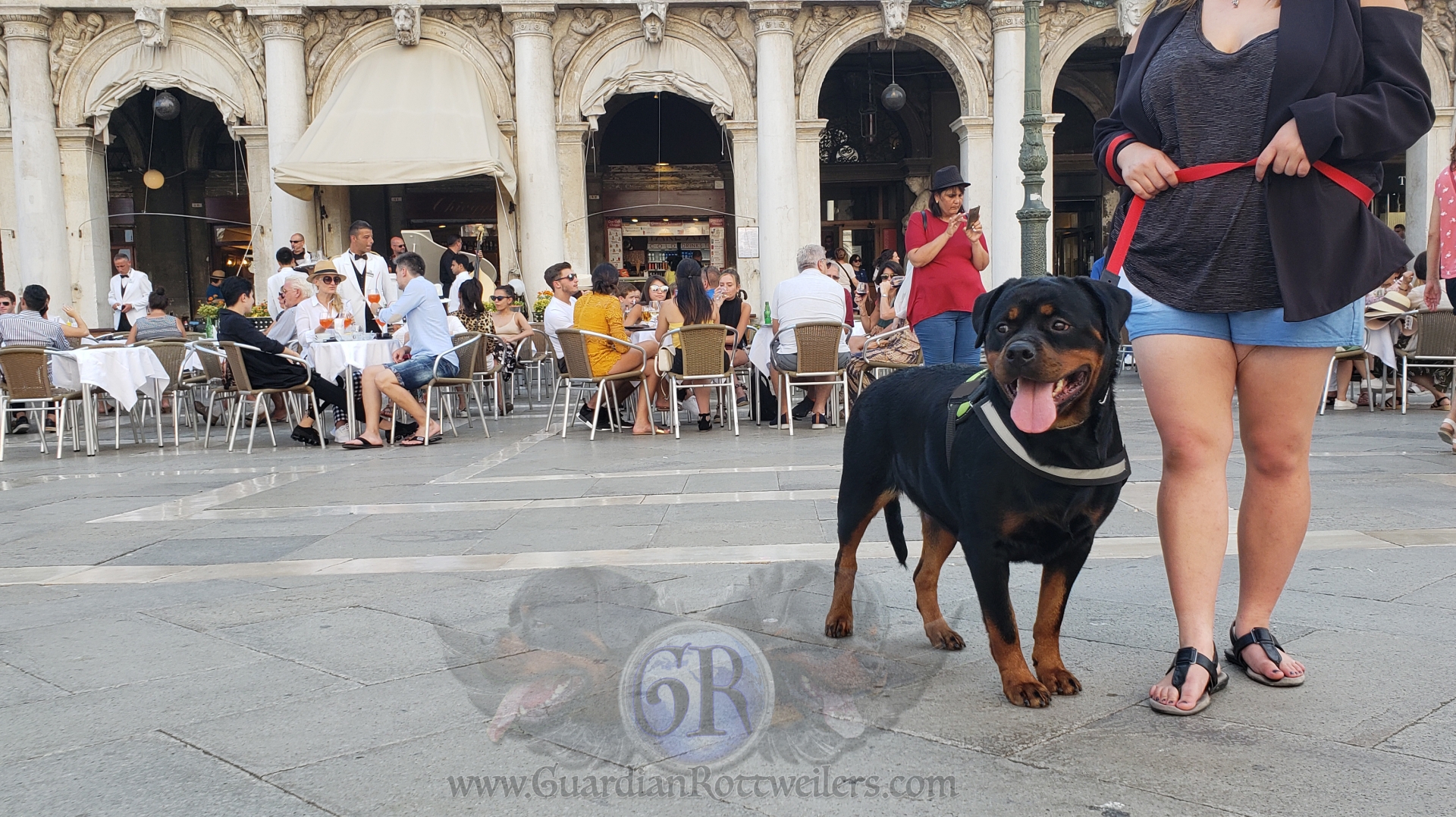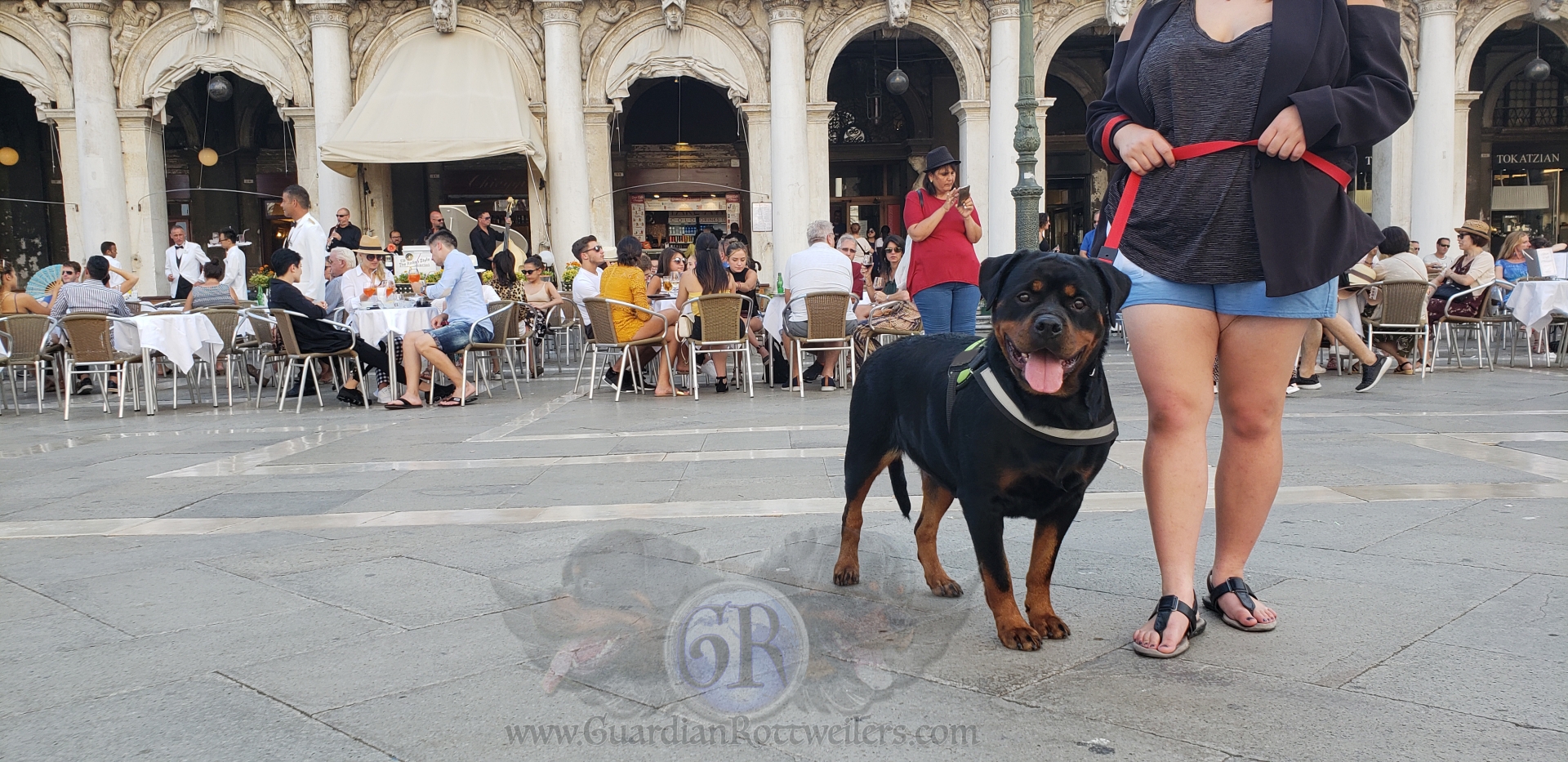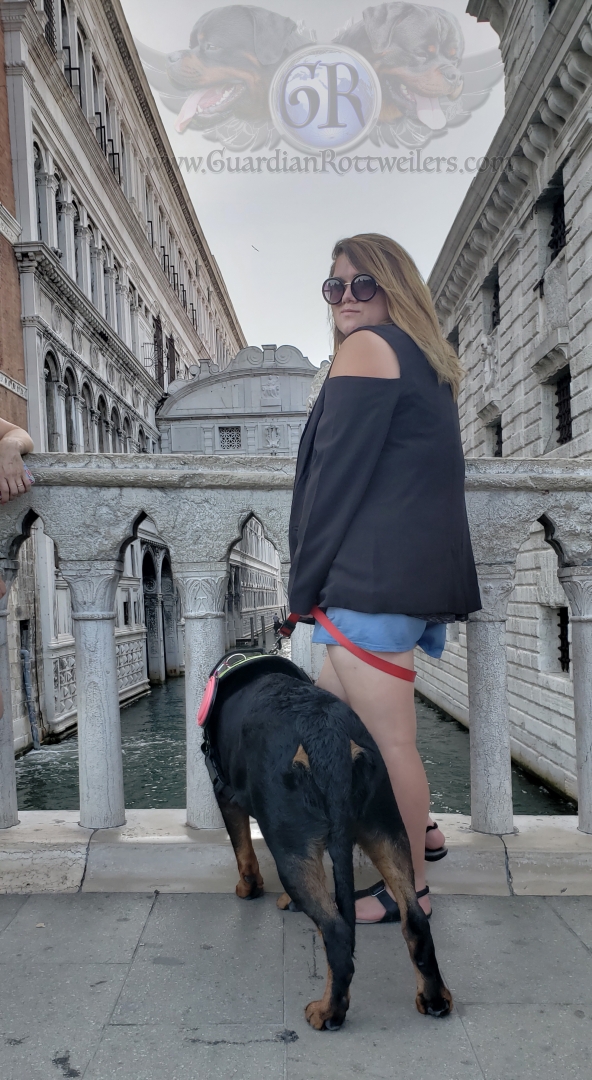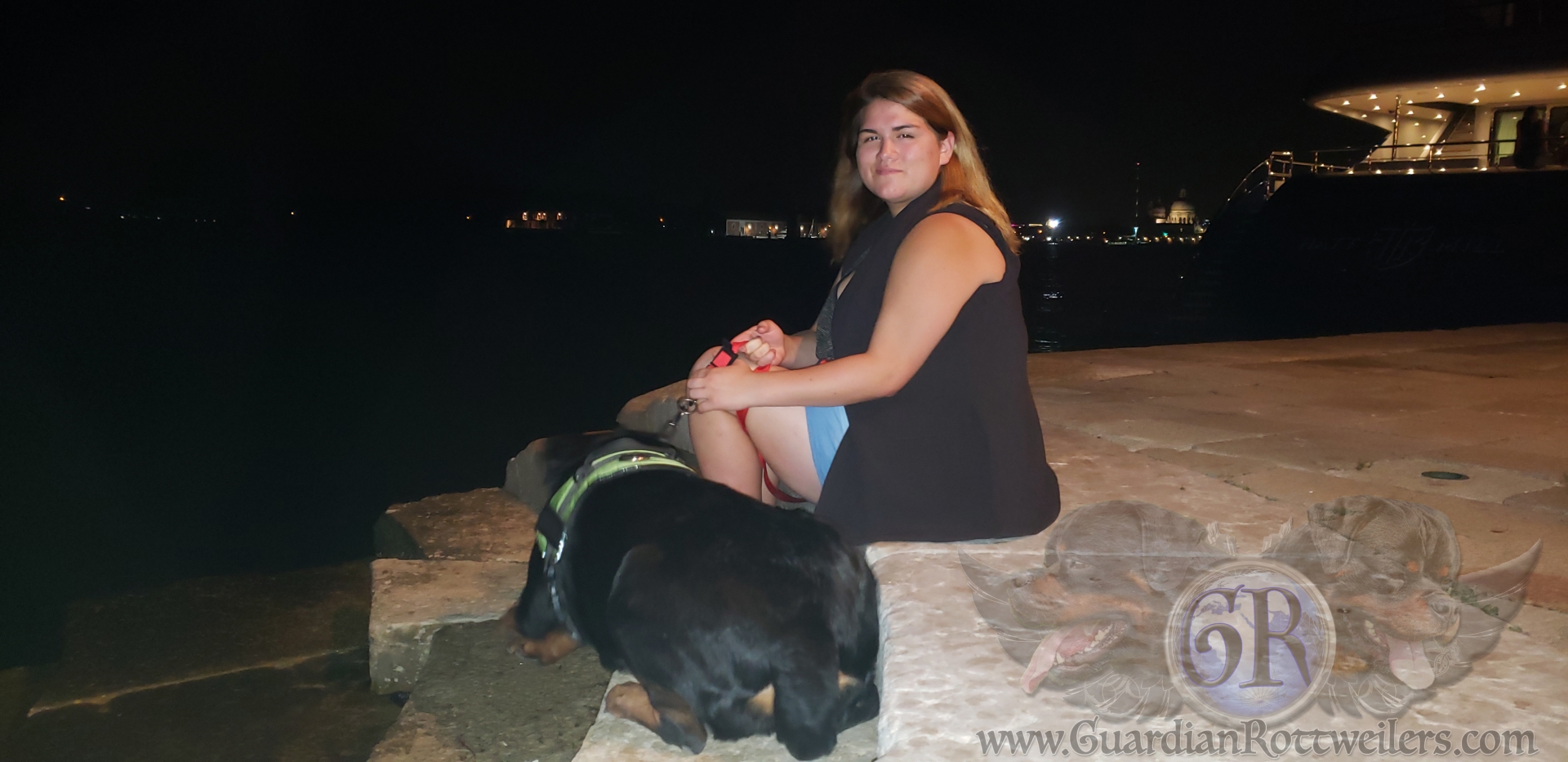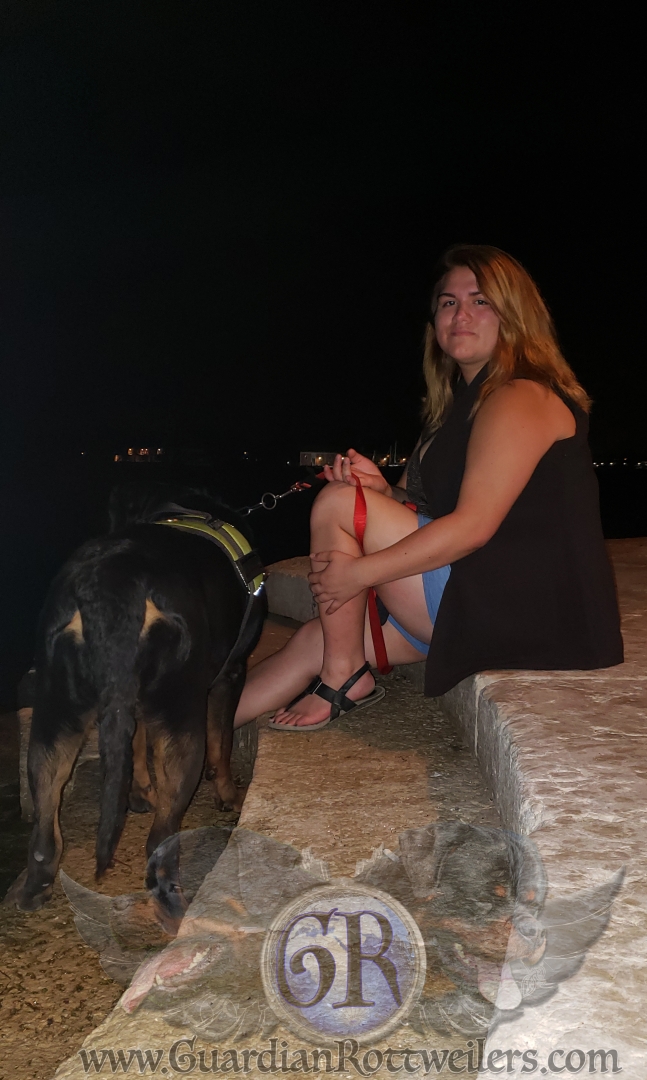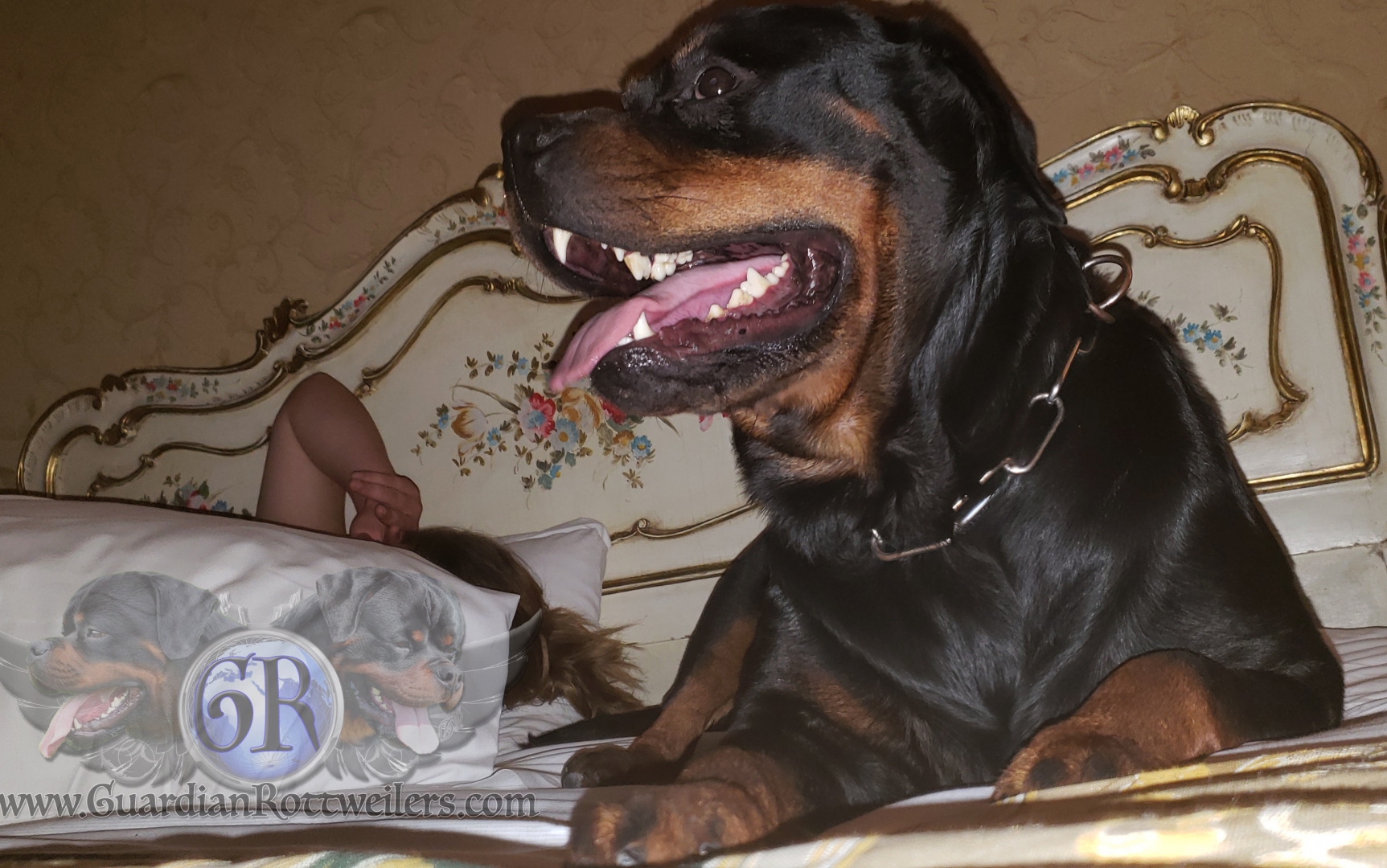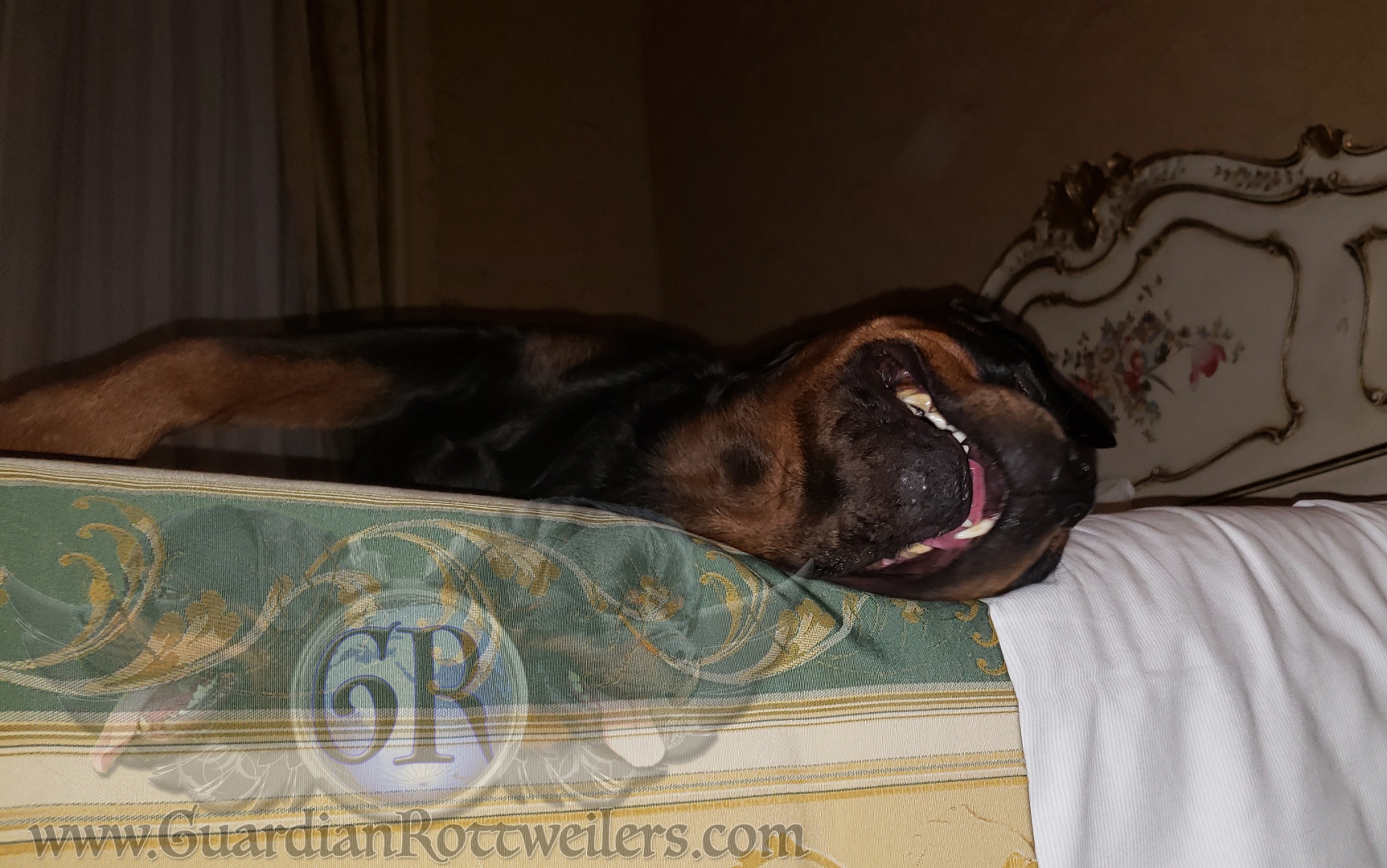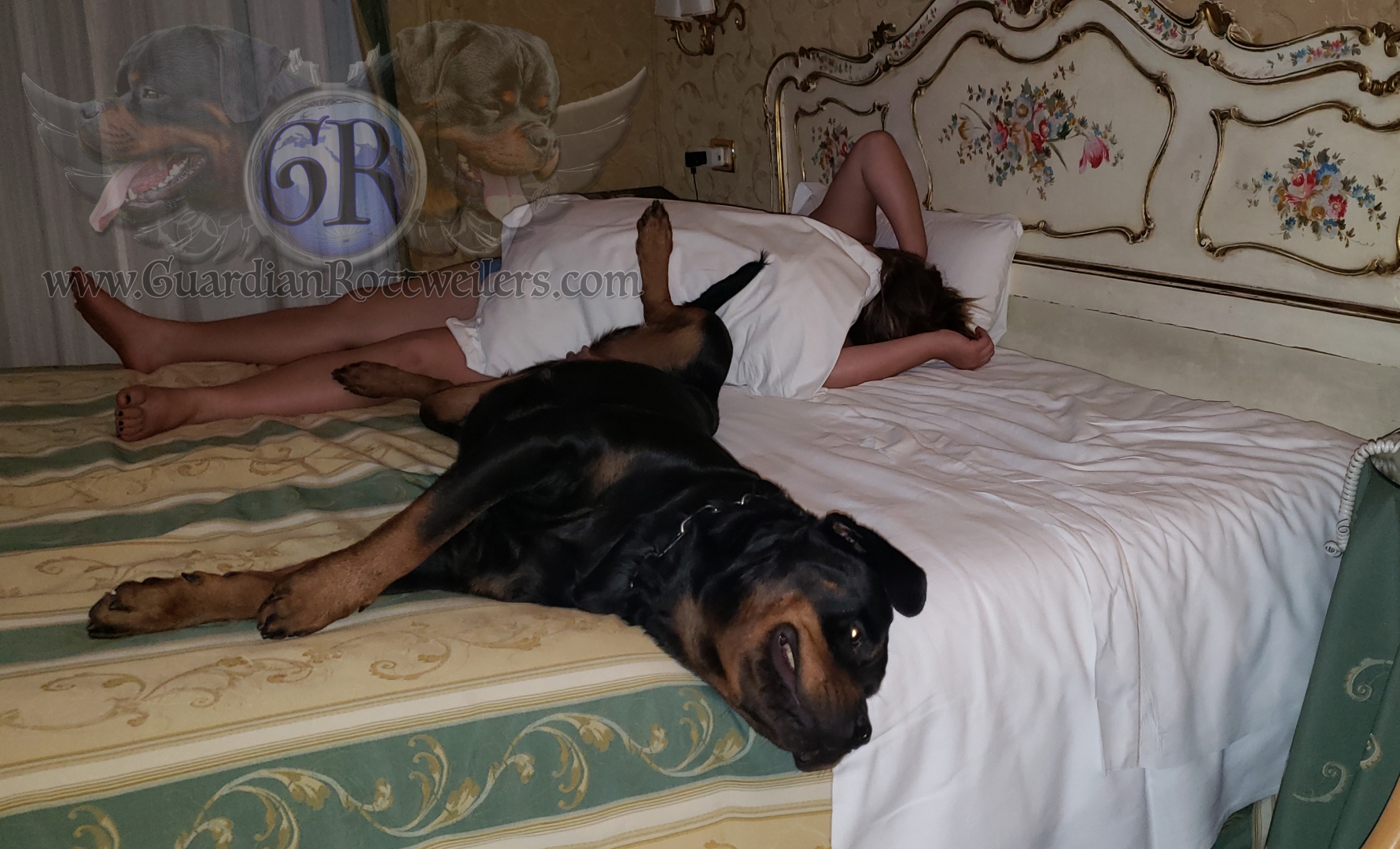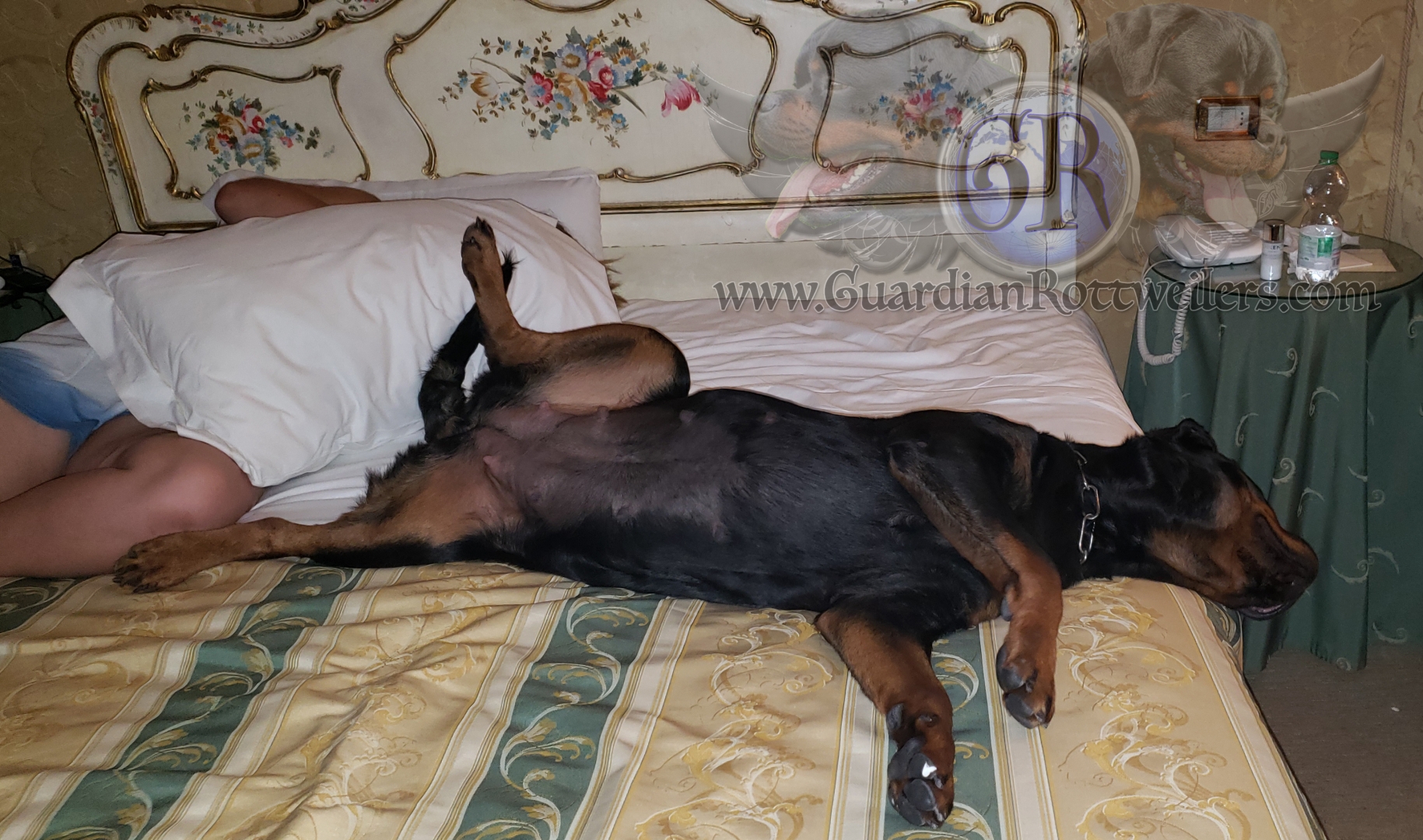 This is Hex at 6 weeks old!

Liliana chose the name of this MASSIVE girl and it suits her PERFECTLY!  Hex is defined as, "to cast a spell or bewitch" and Hex has without a doubt cast quite a spell on all of us.  She is one of the largest, heaviest, thickest puppies I have every seen at this age.  And she is not just large, she is so very well built.  Strong, broad back, deep chest, and what I love the most about this young lady- a VERY nice rear!  Often with Rotties, you can get a dog that looks like Arnold Schwarze-doggie in the front, but narrow in the hips and lacking in the rear.  Hex is so very well balanced with a hefty rear as well as a wide chest, and just a powerful frame all around. Hex has a head that anyone would dream of having on a male, let along this beautiful young lady.  VERY heavy topskull, very deep stop definition, short, full, powerful muzzle and great fill in the zygomatic arches.  Her ears are correctly set and carried.  That massive head opens up to a thick, powerful neck and broad shoulders.  She is quite simply built like a bear.  And character to match her physique!  She is such a heavy framed, stocky girl and so sweet and laid back that, quite candidly, I thought the whole litter would just be plushy marshmallows.  She and her siblings are EXACTLY why I do not let anyone pick a puppy until they are 6 weeks of age and have completed their evaluations.  What a surprise these guys were!  Scoop them up and they are, just as predicted, fat, snuggly, cuddly teddy bears!  But put them down to play and they have great drive!  This gorgeous doll will obviously come with FULL REGISTRATION and will be the envy of any breeding program.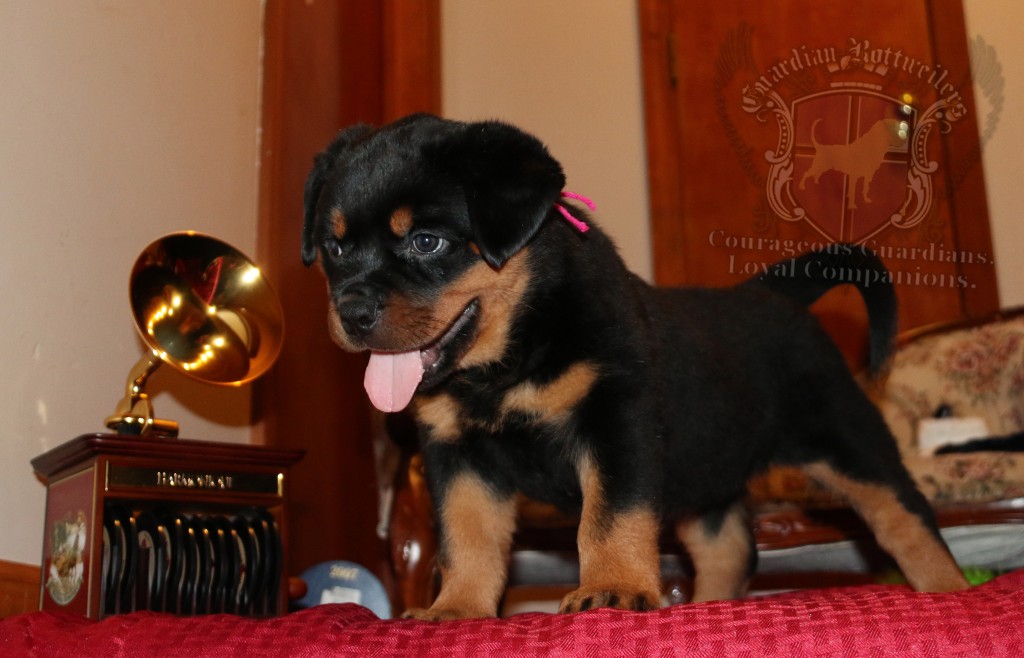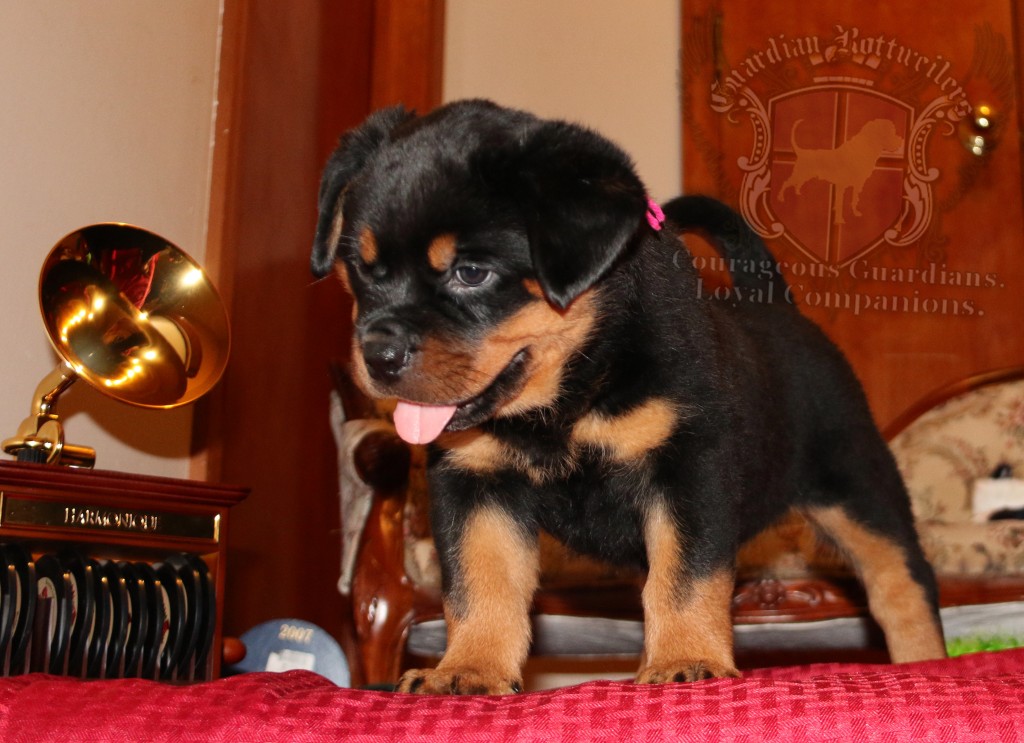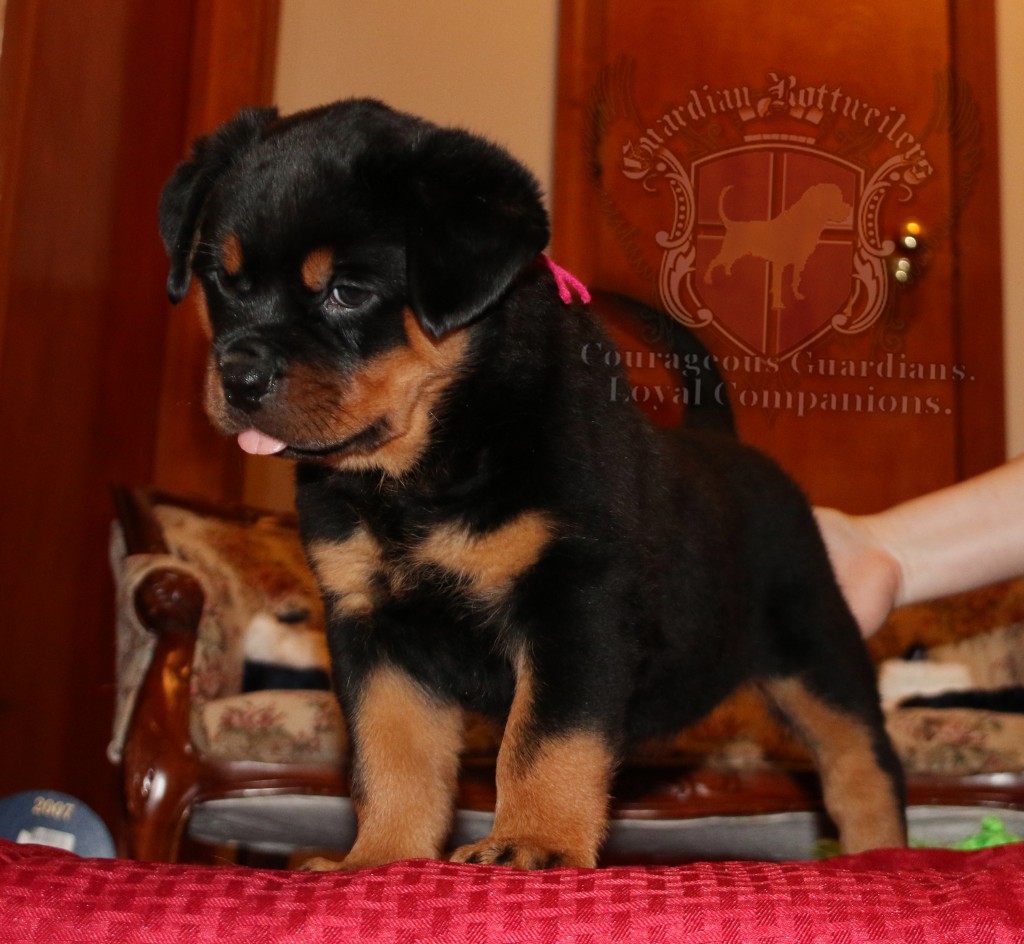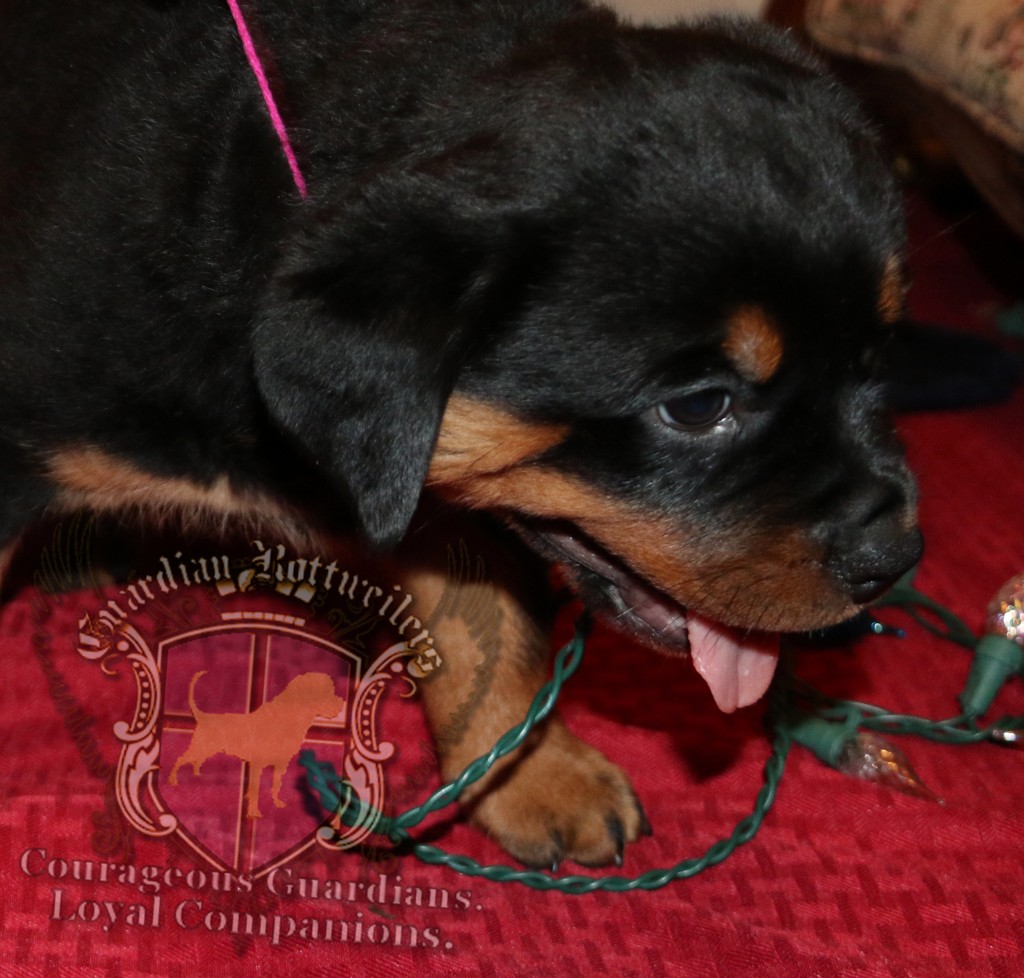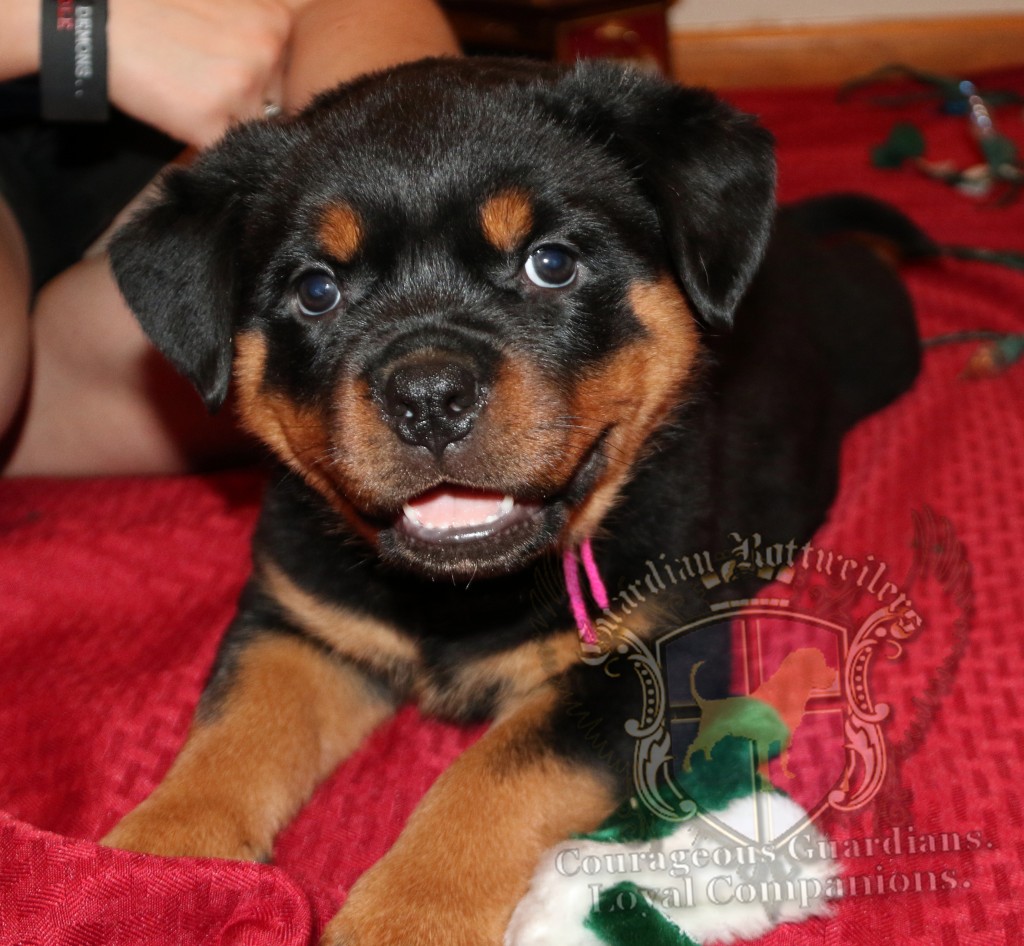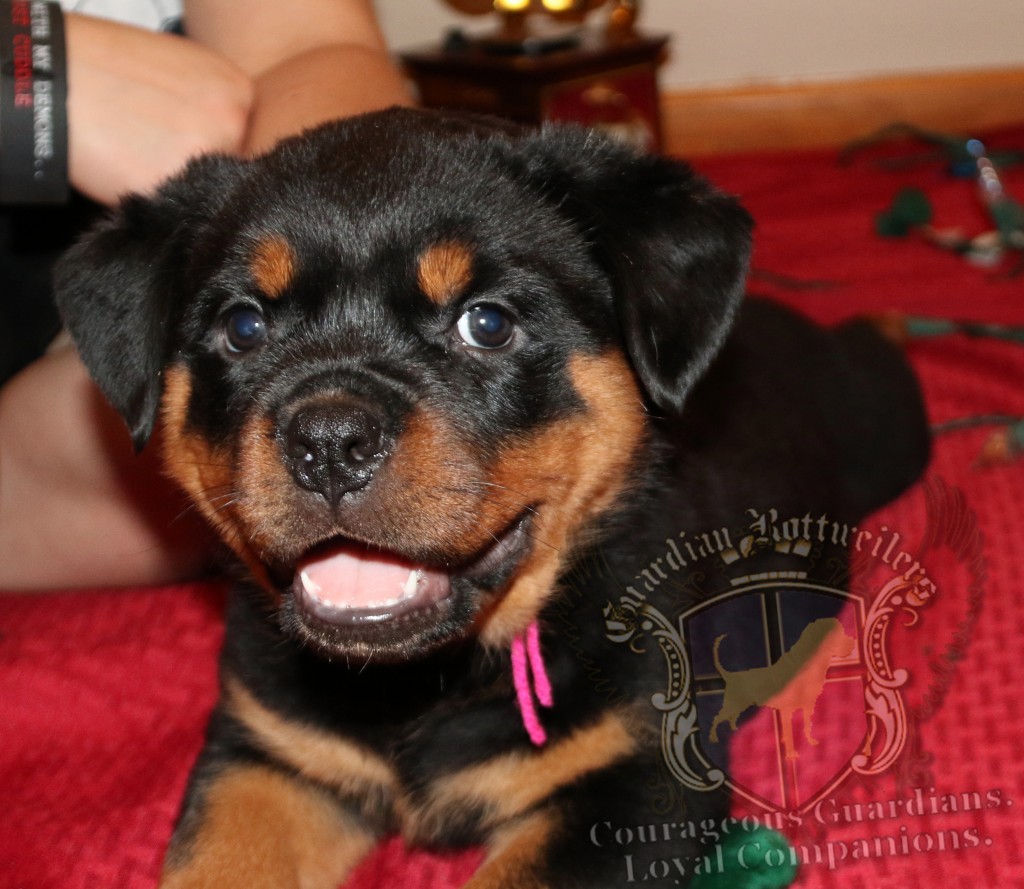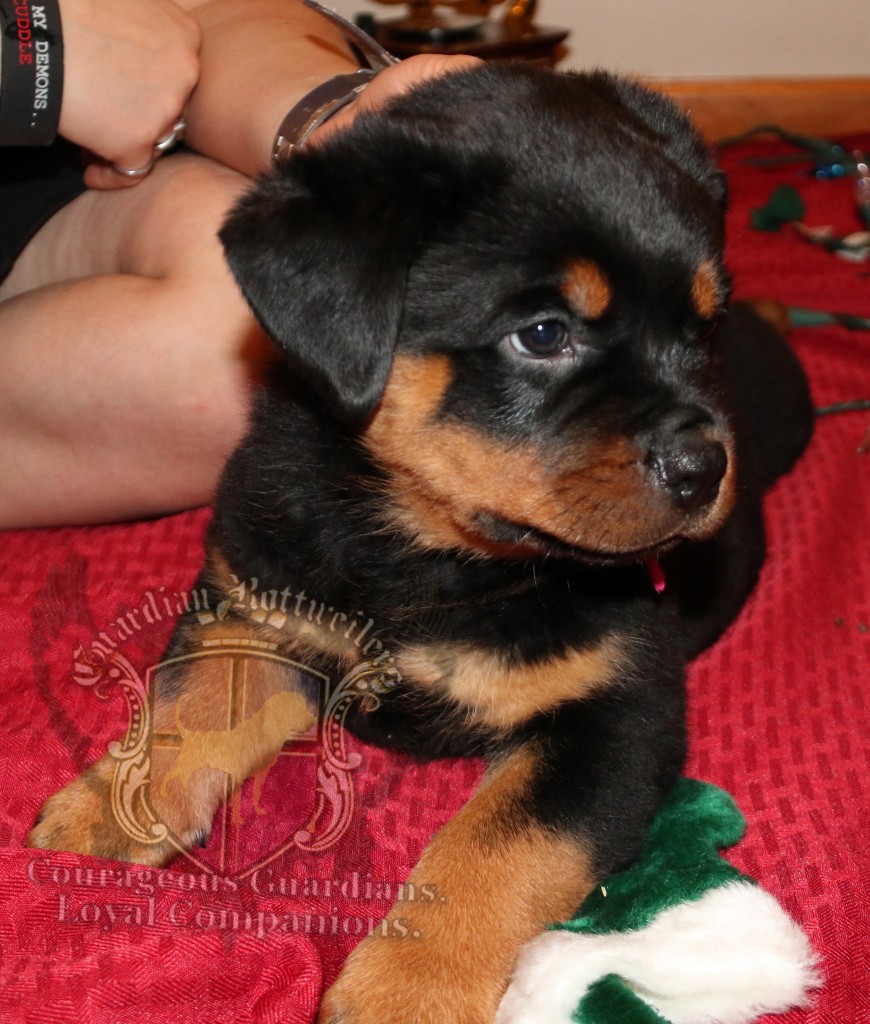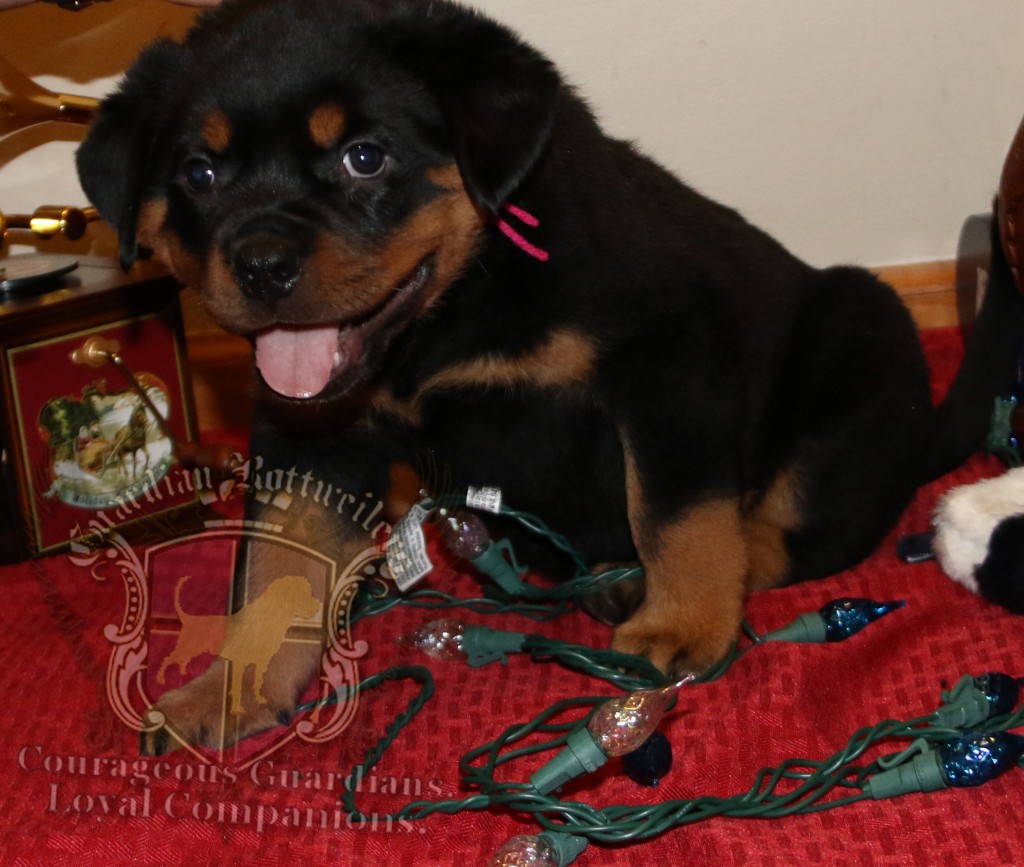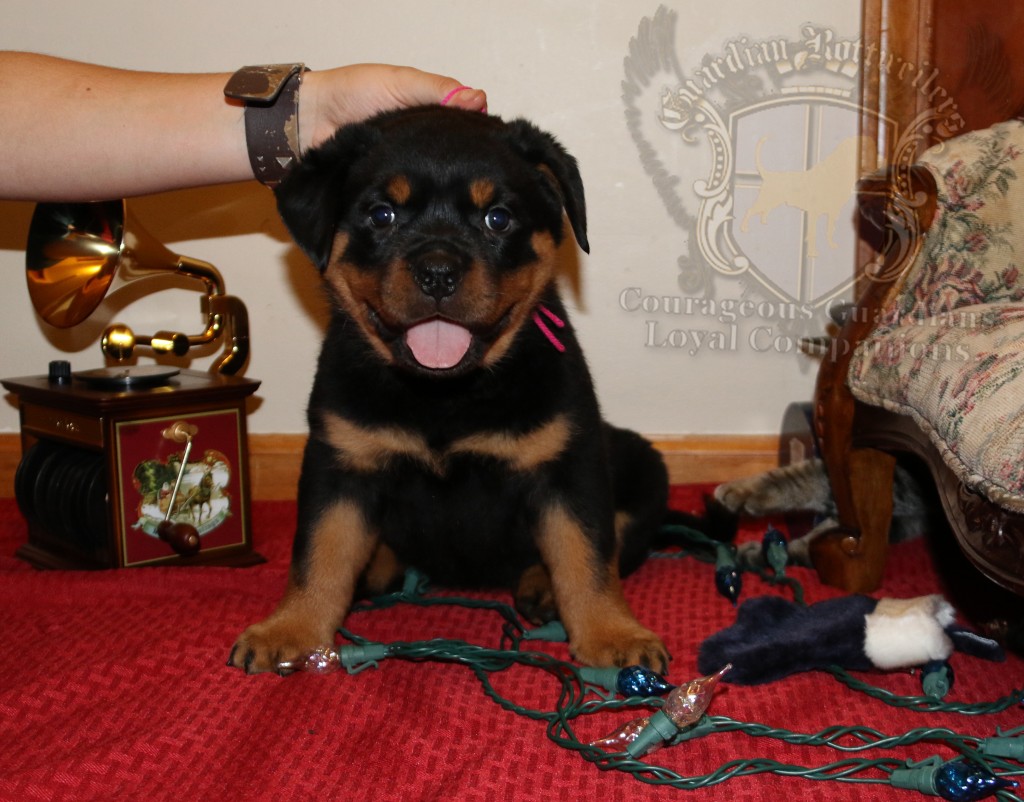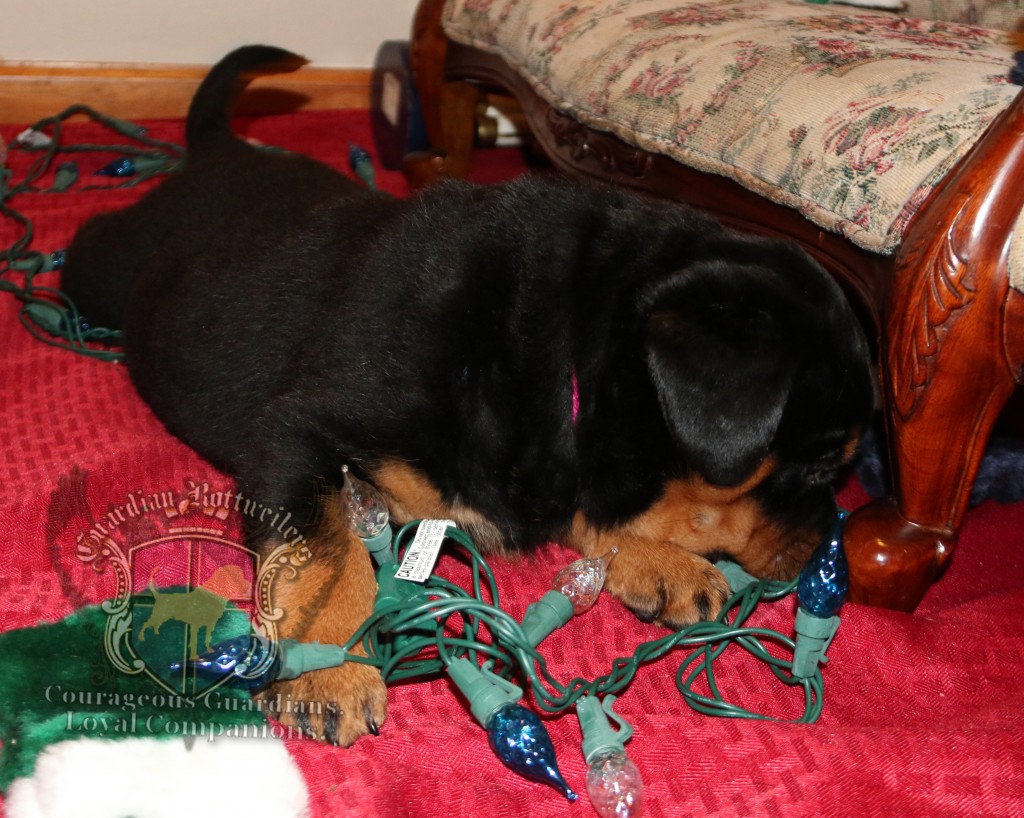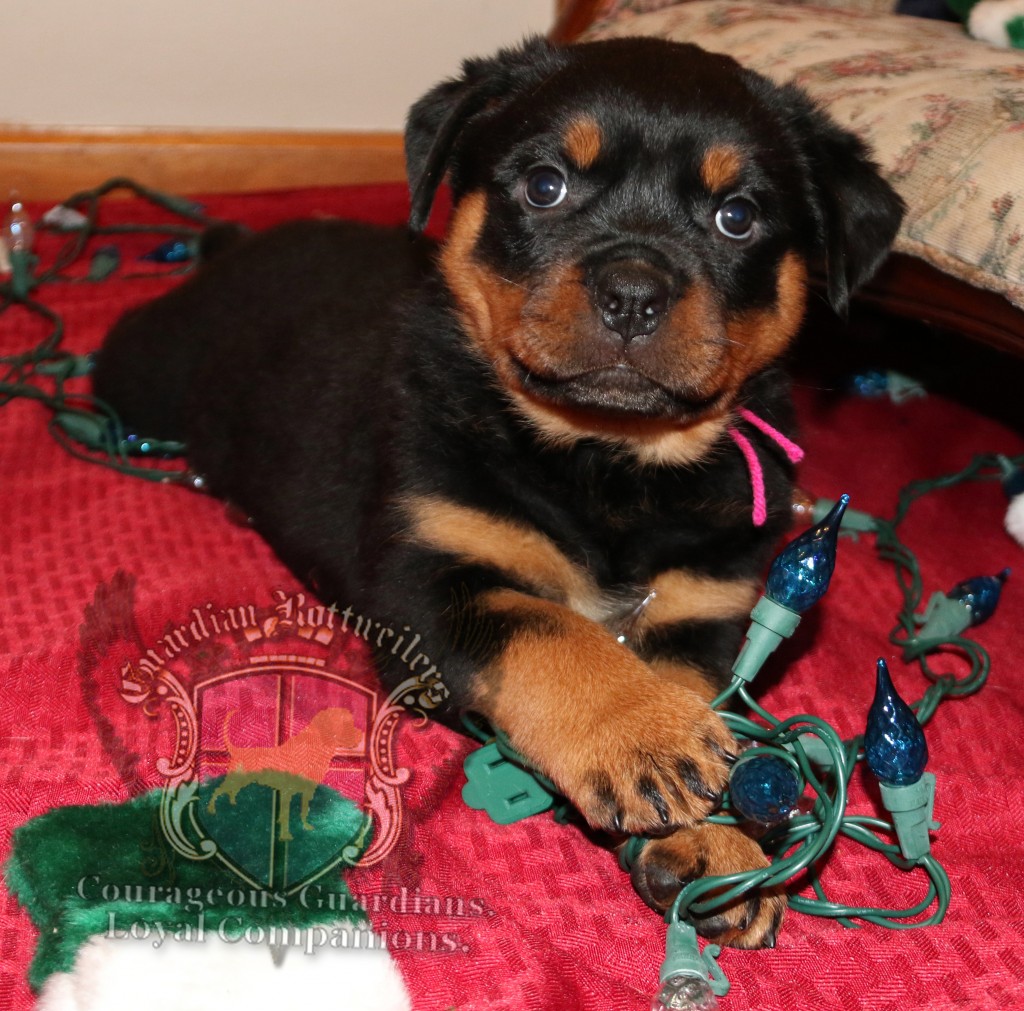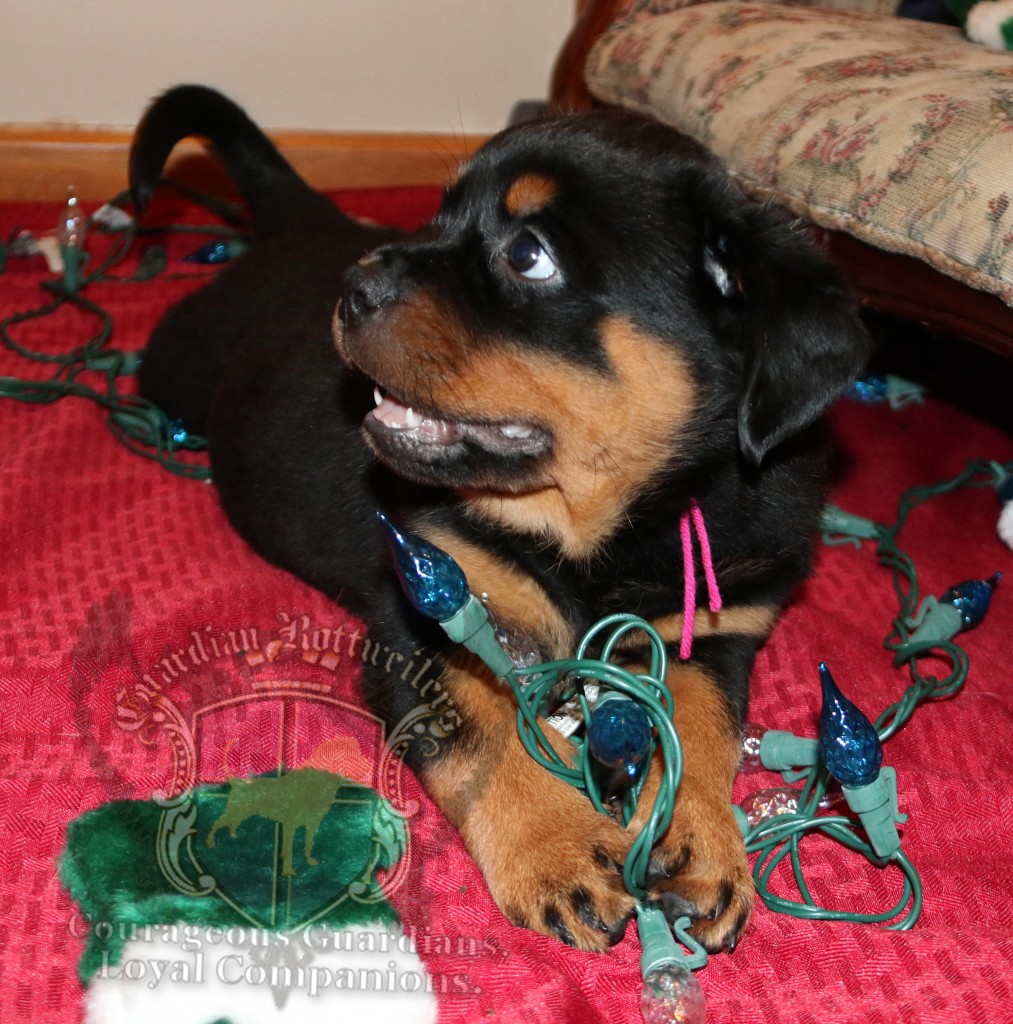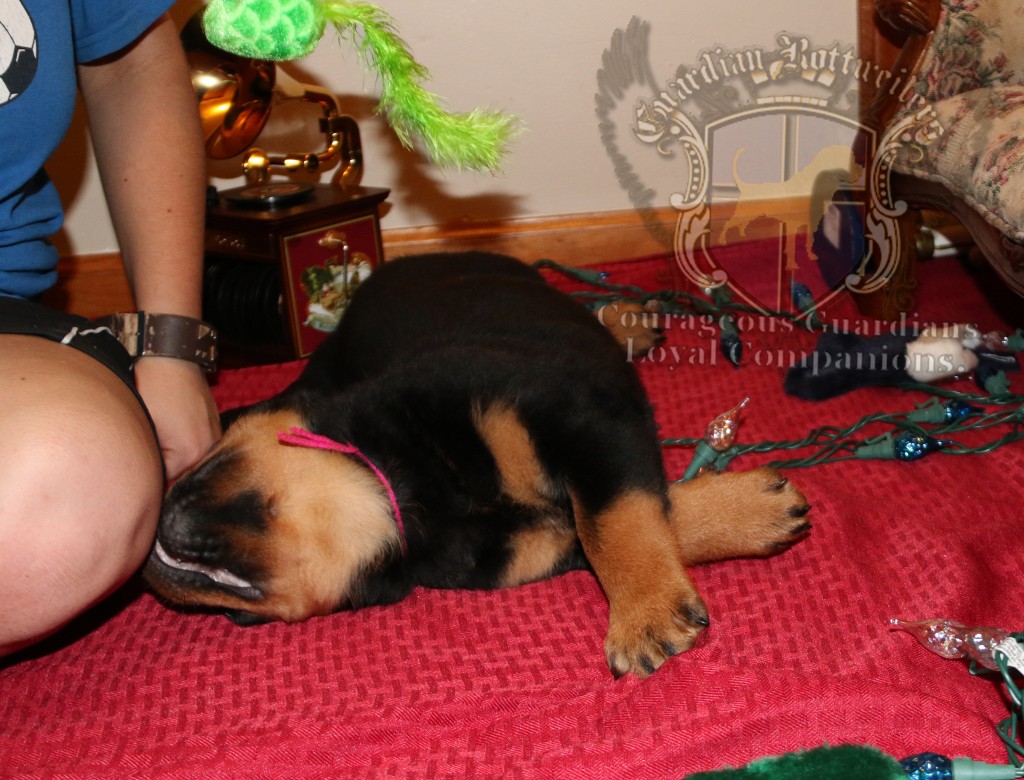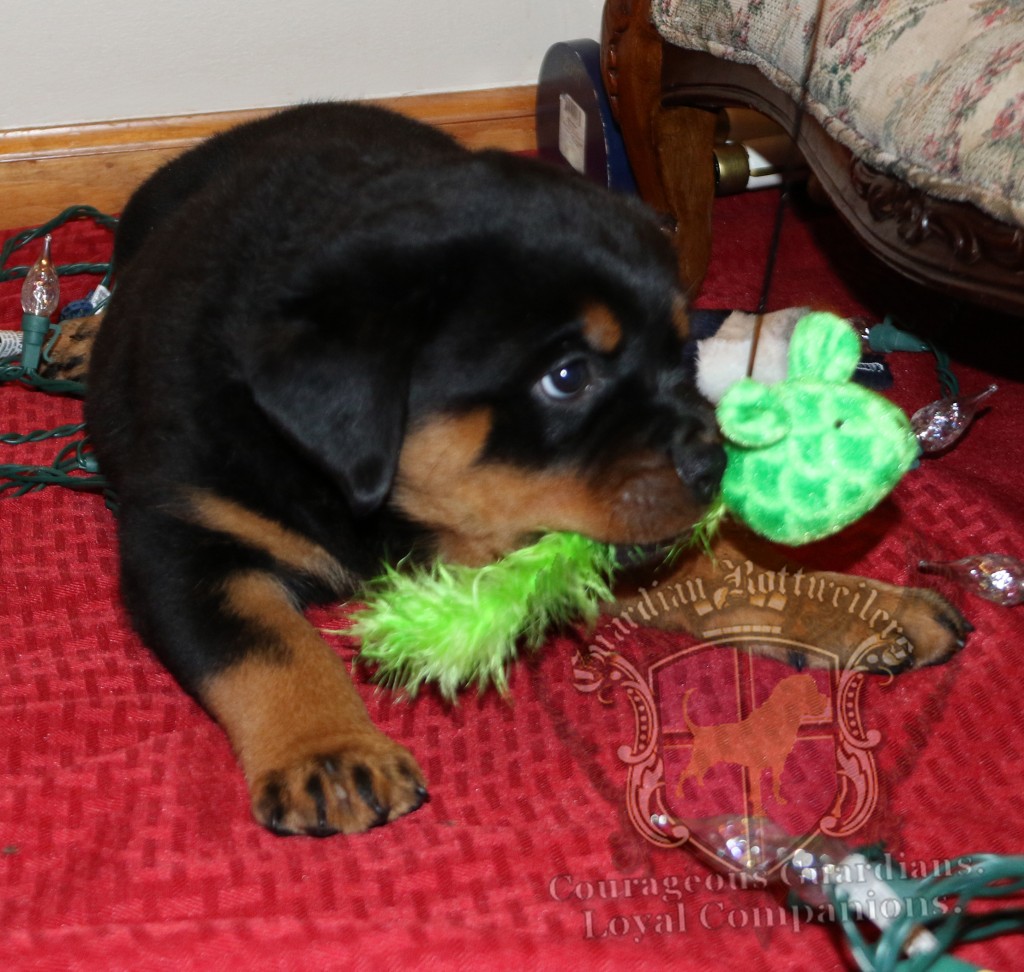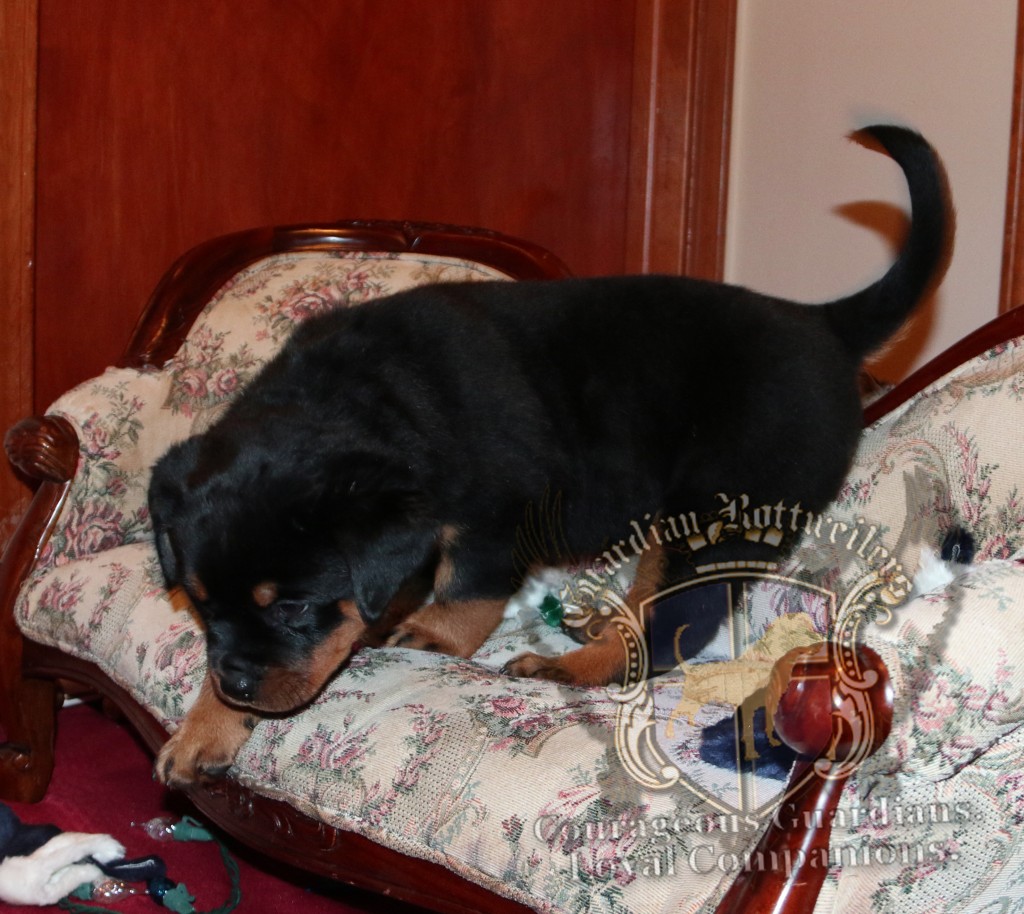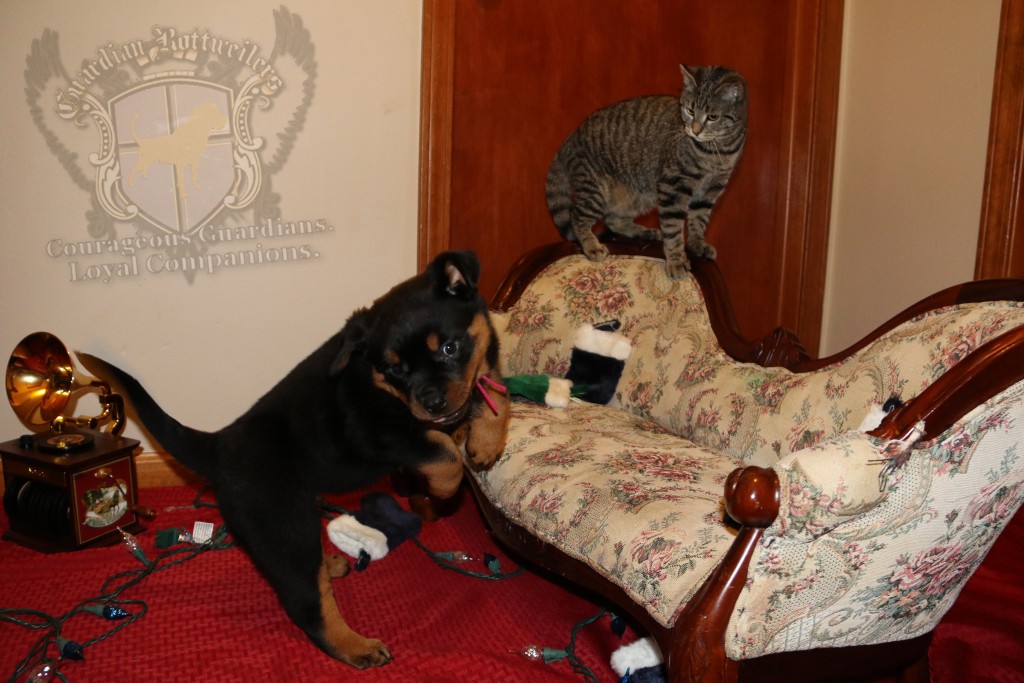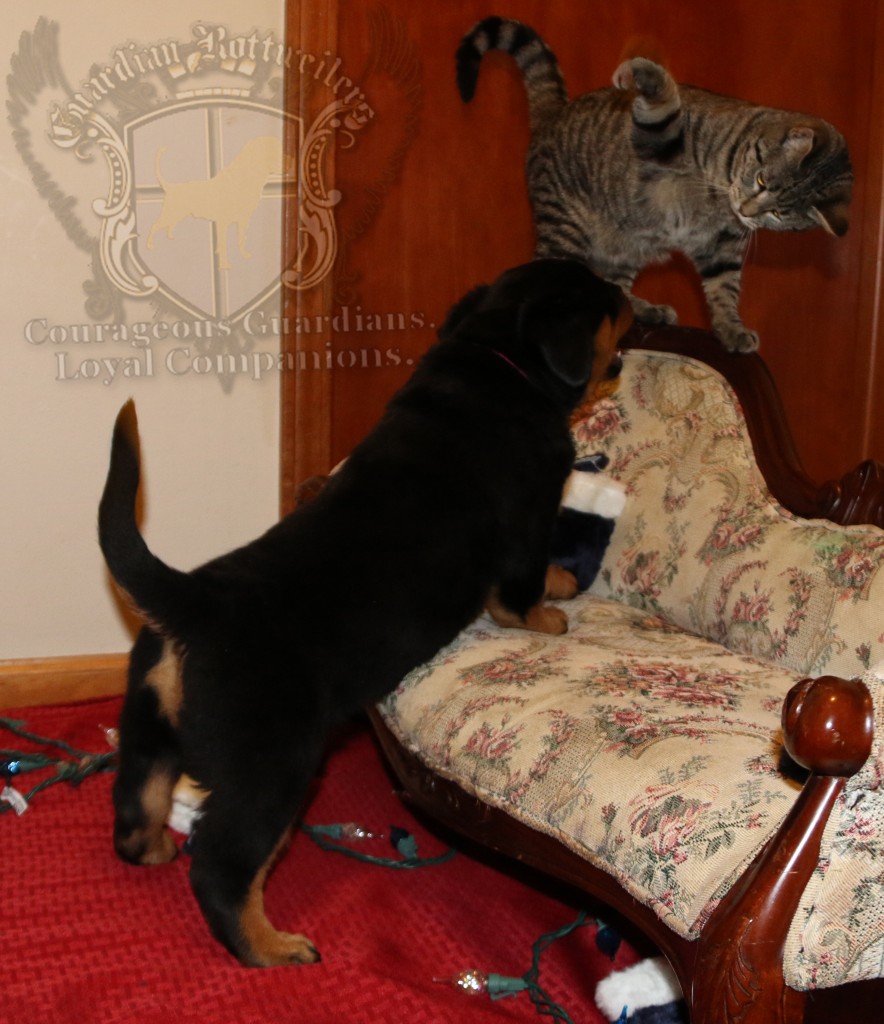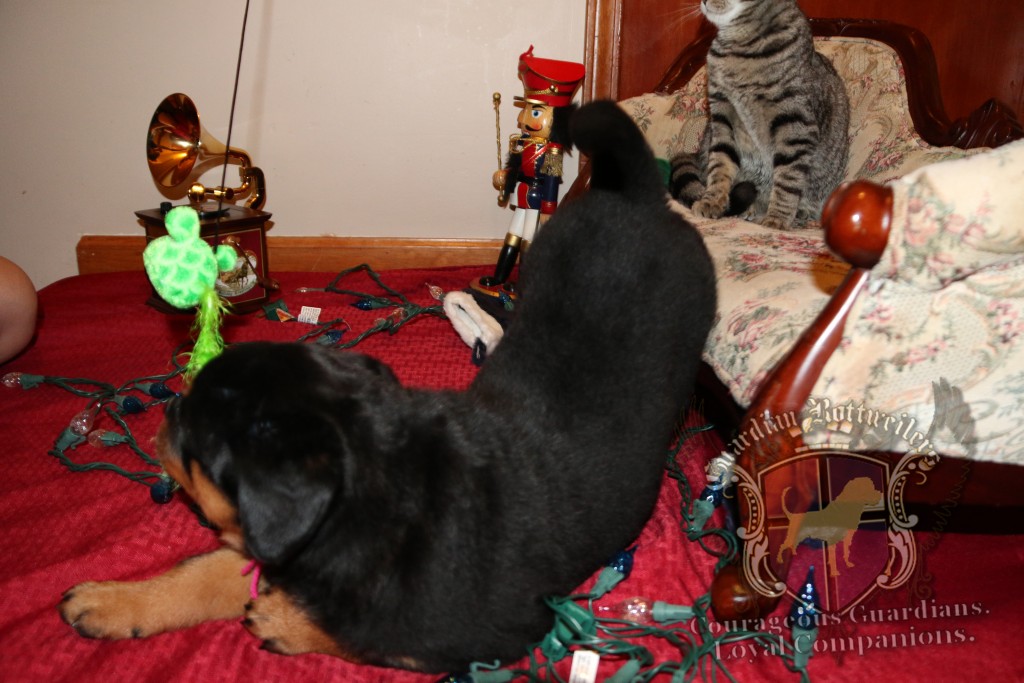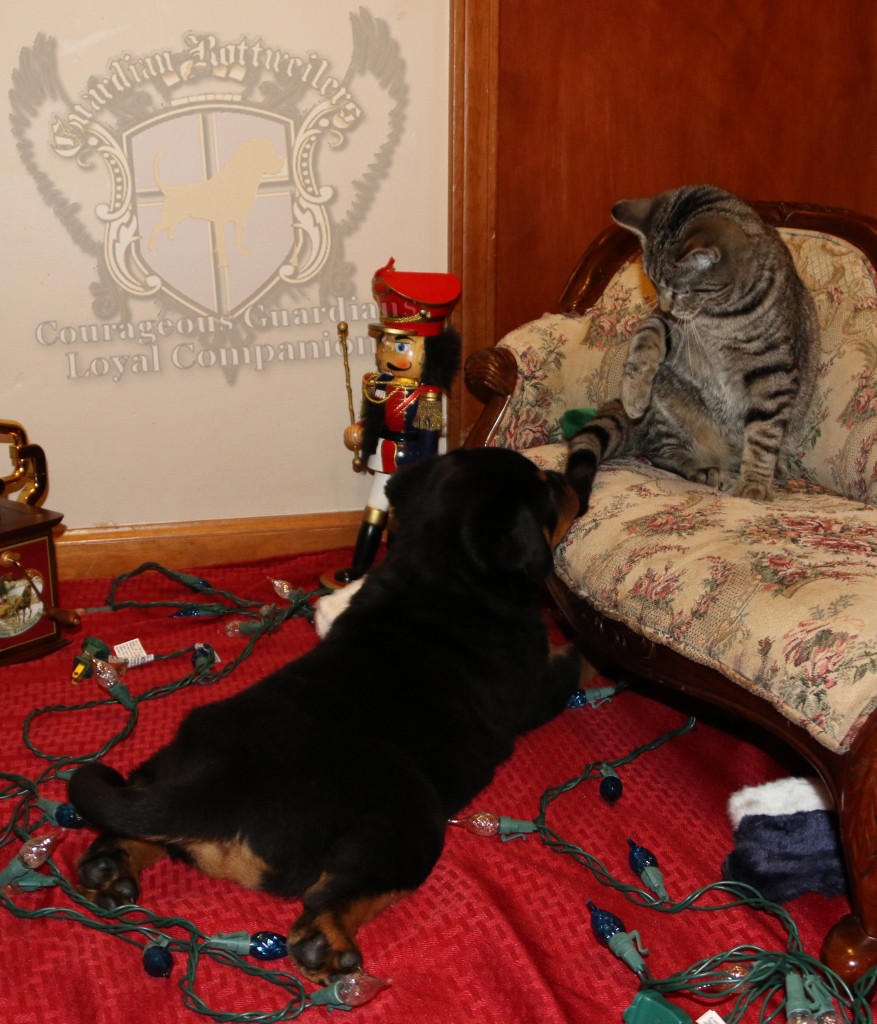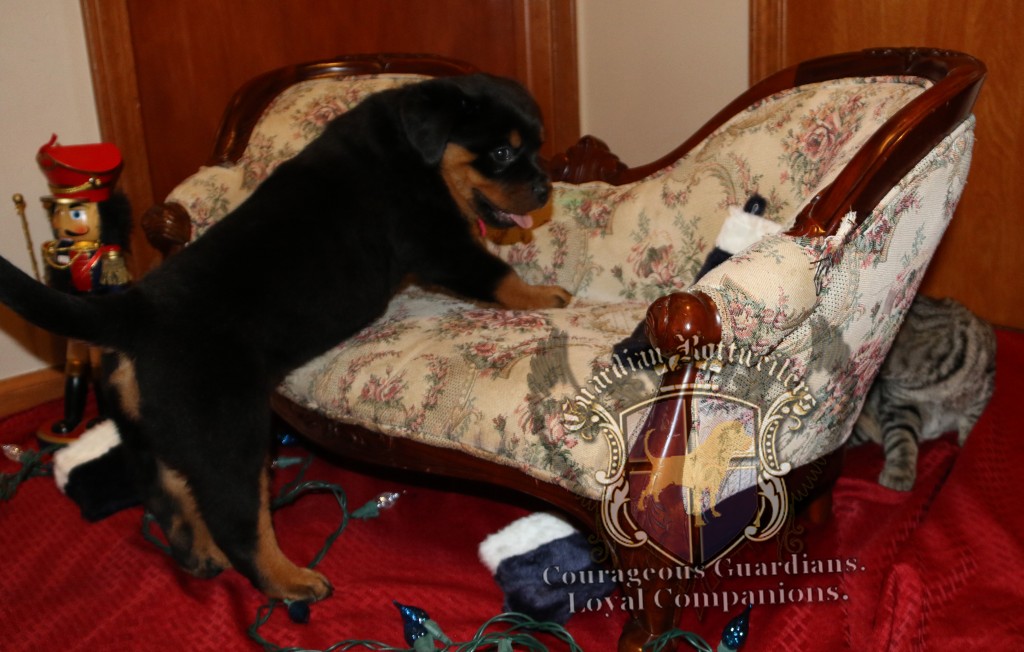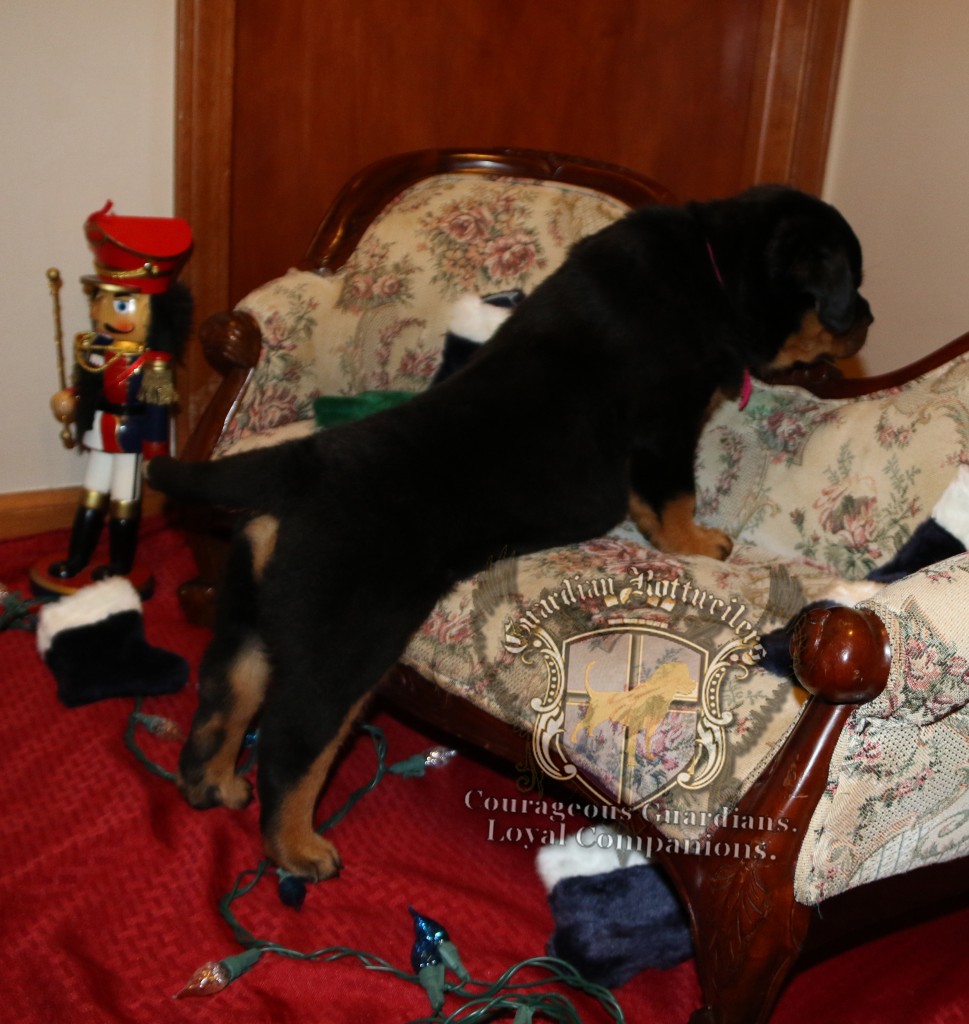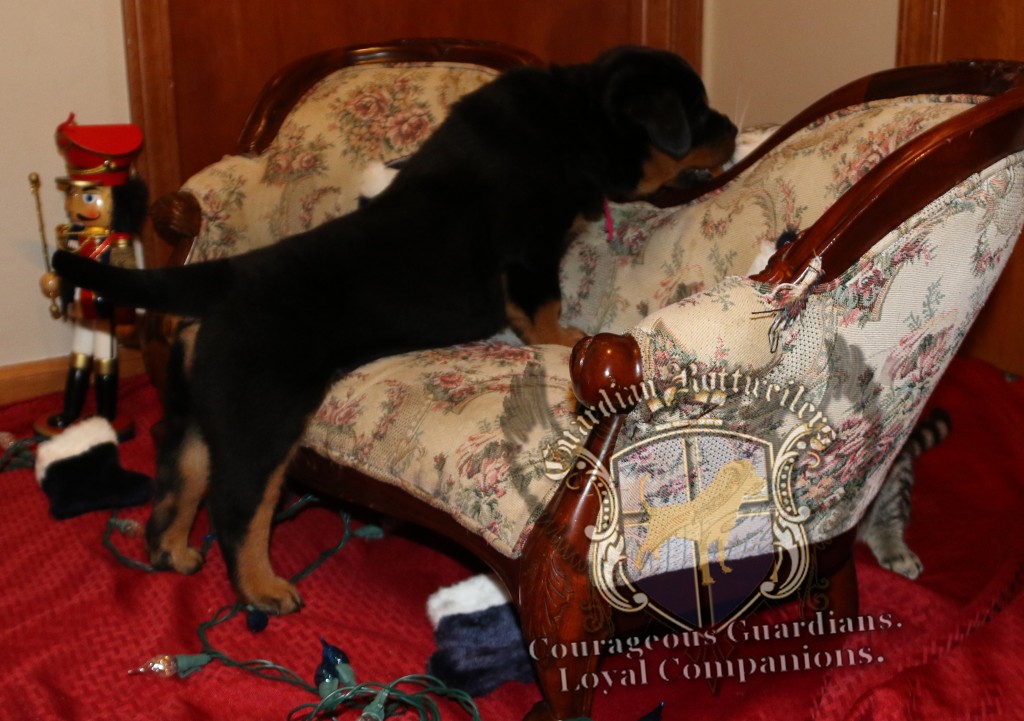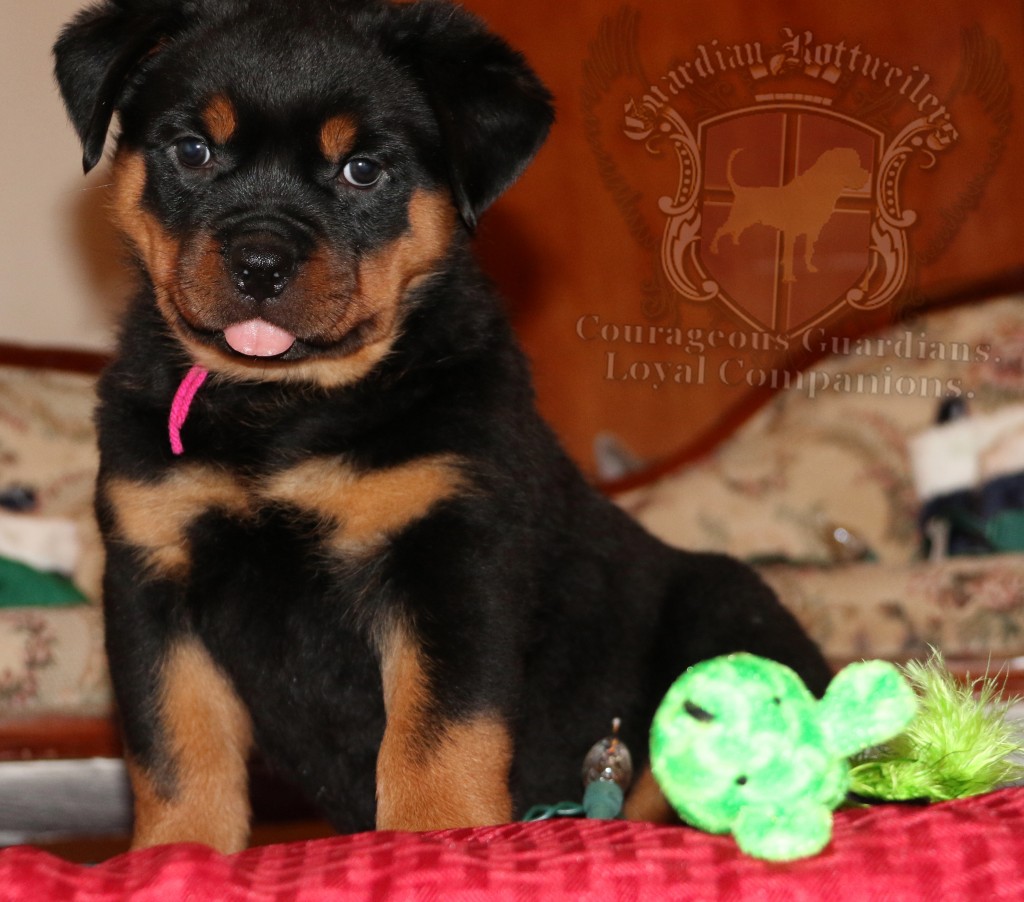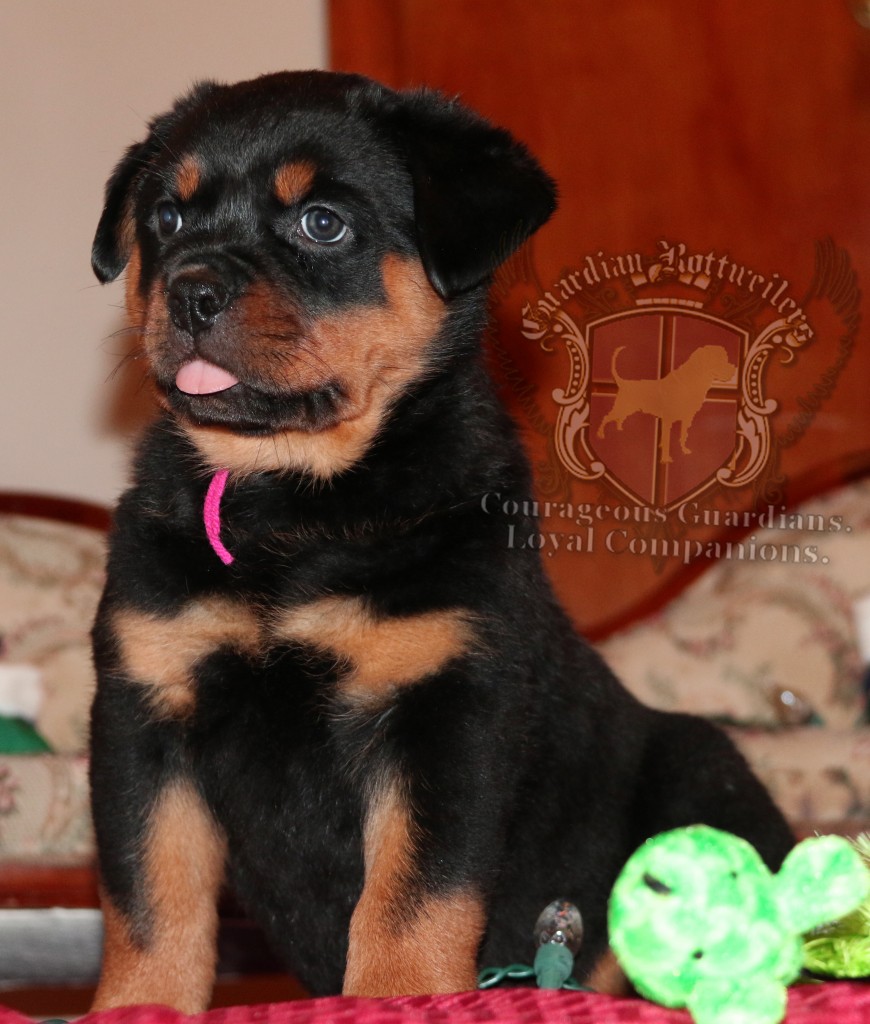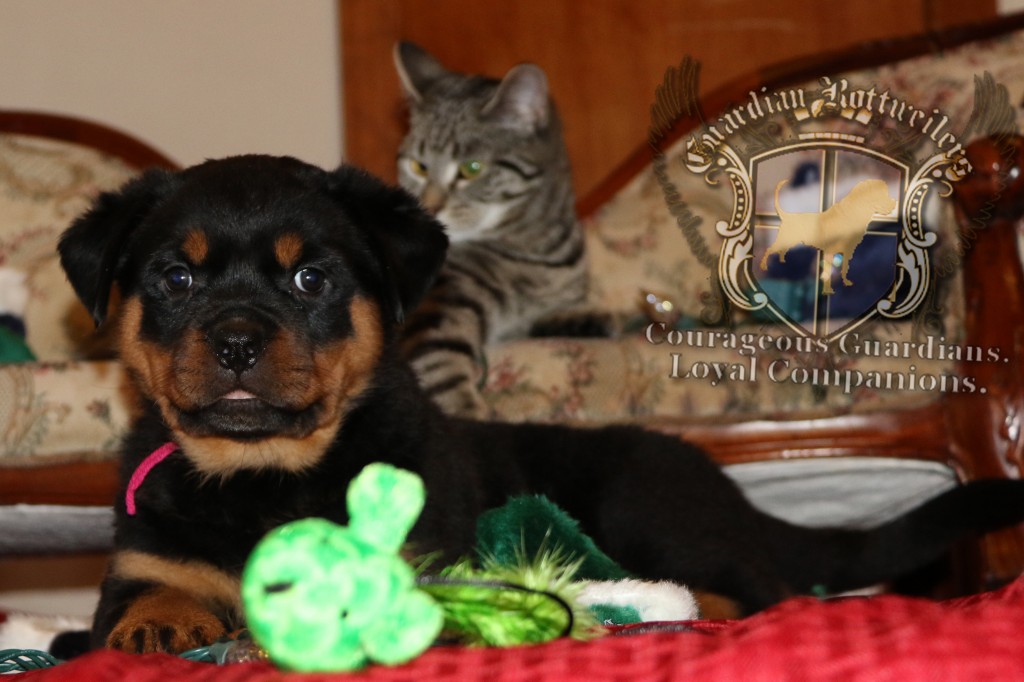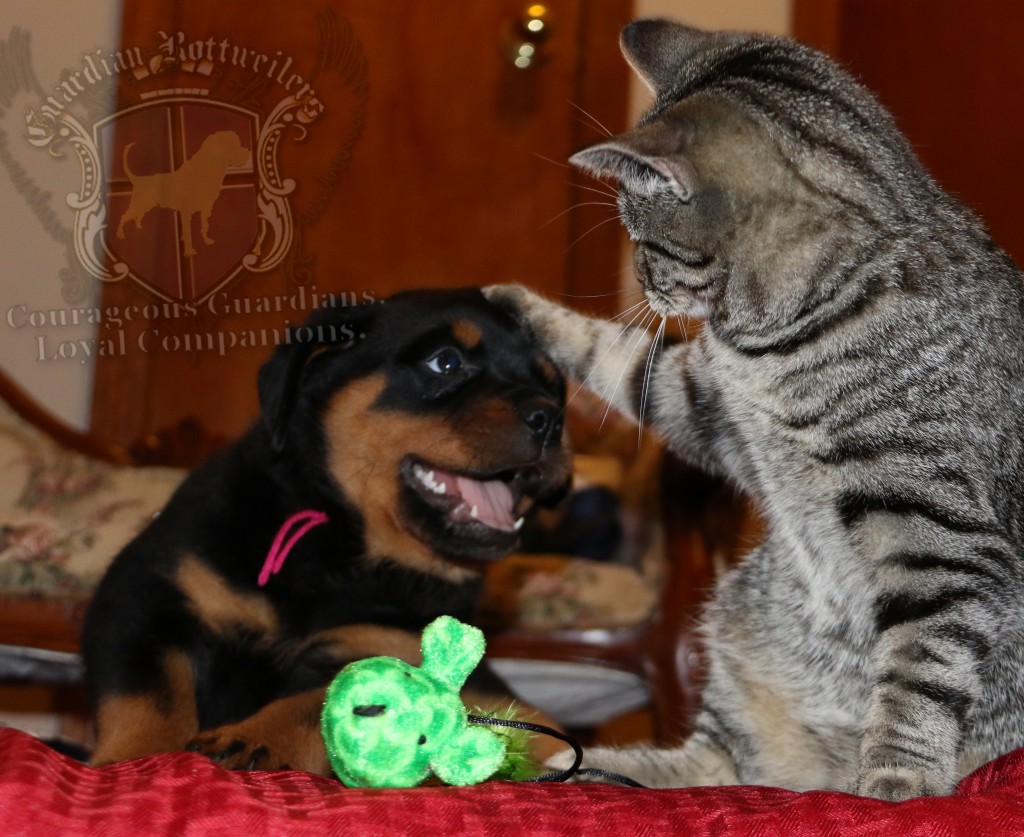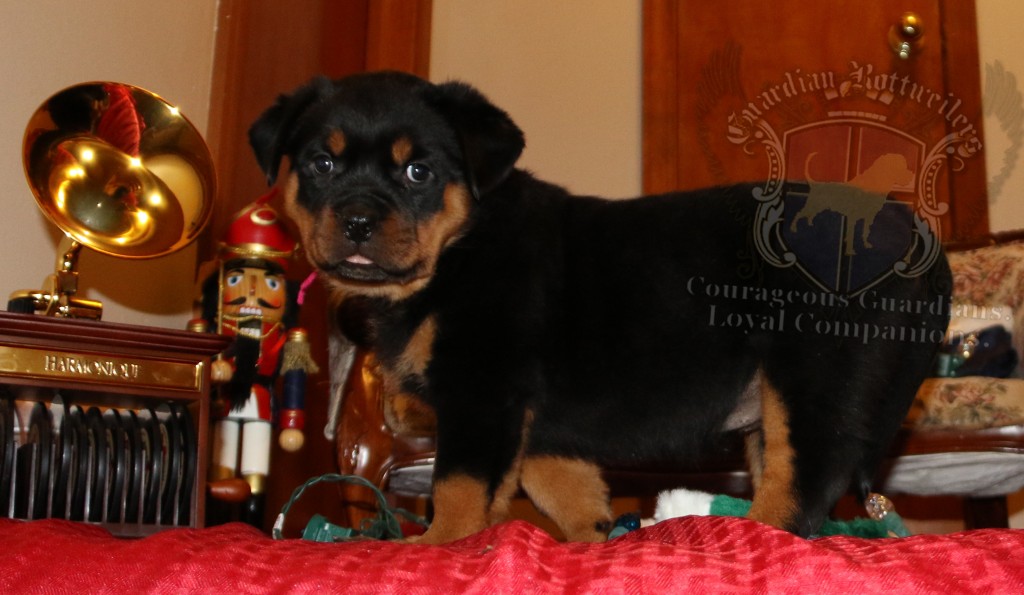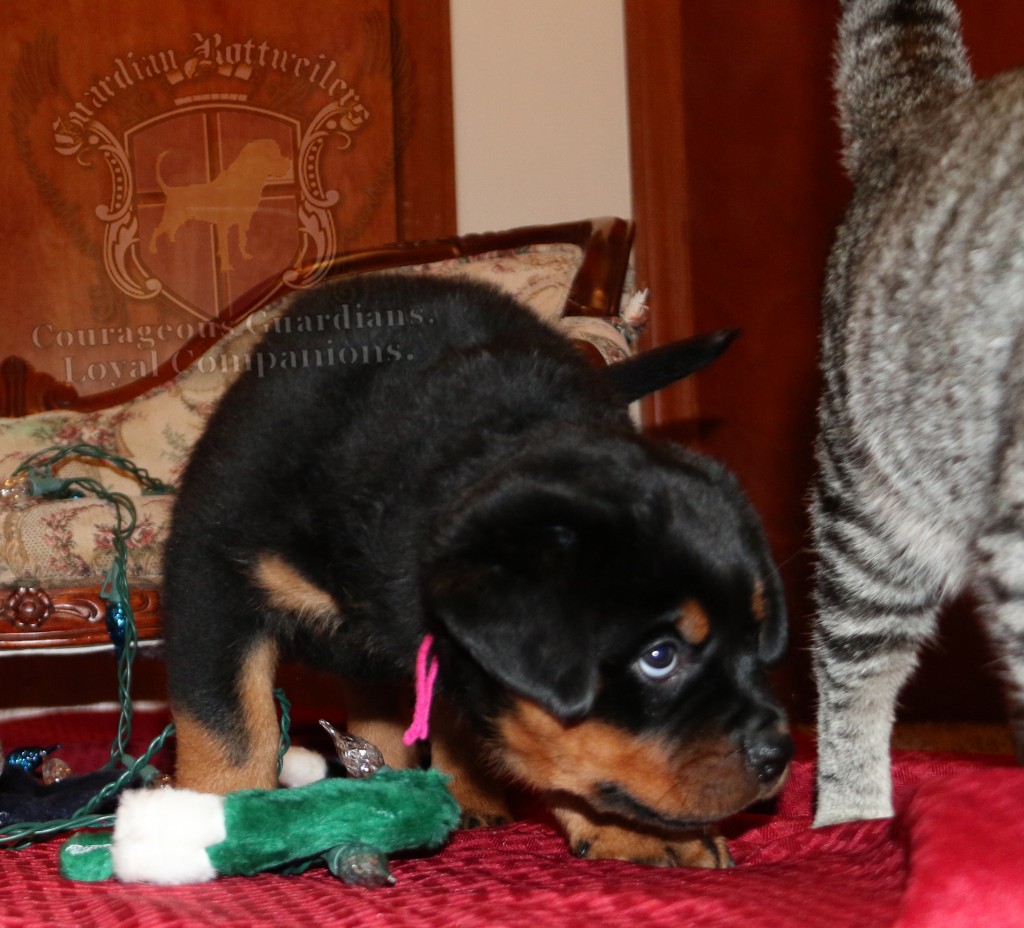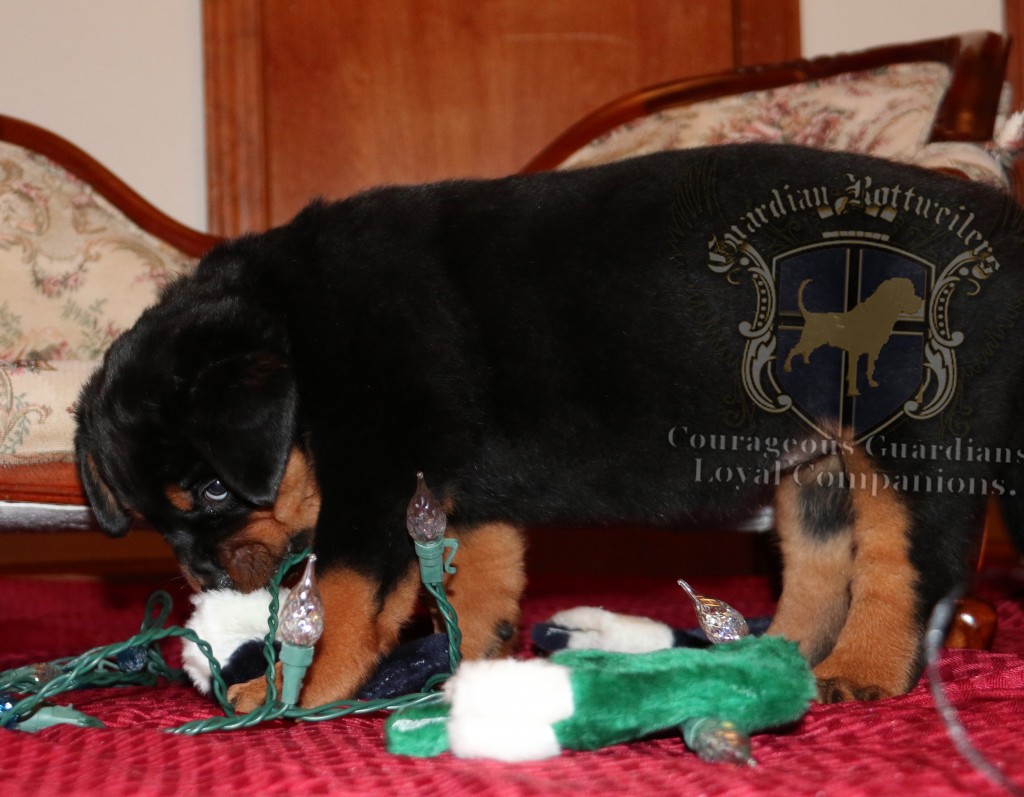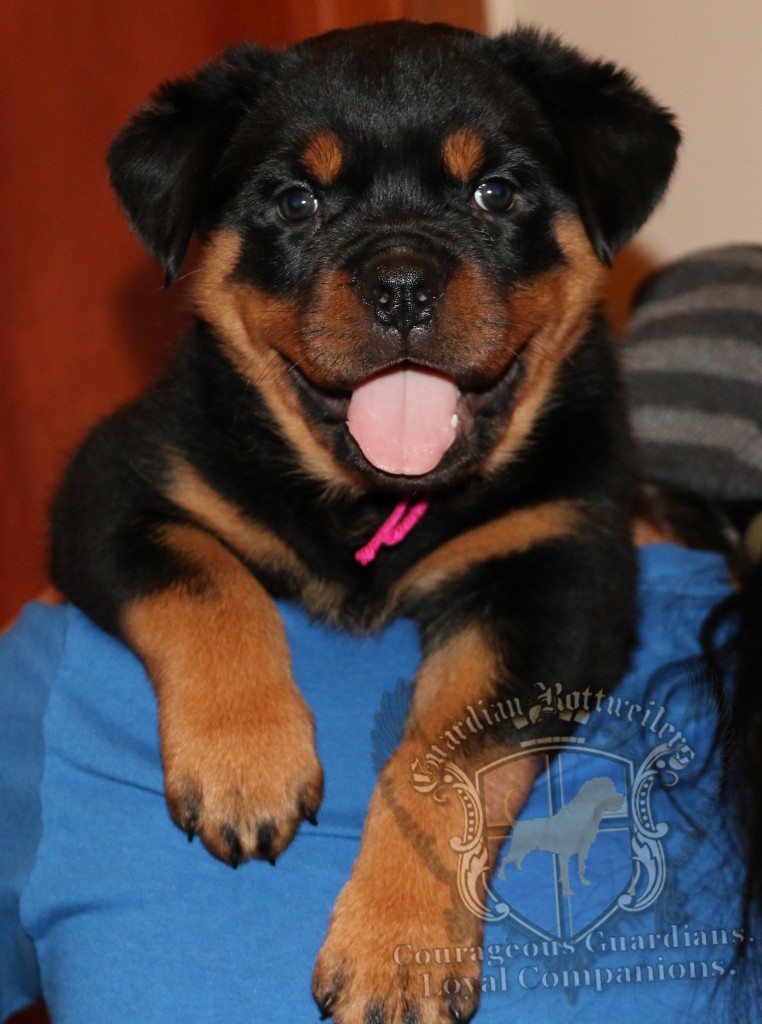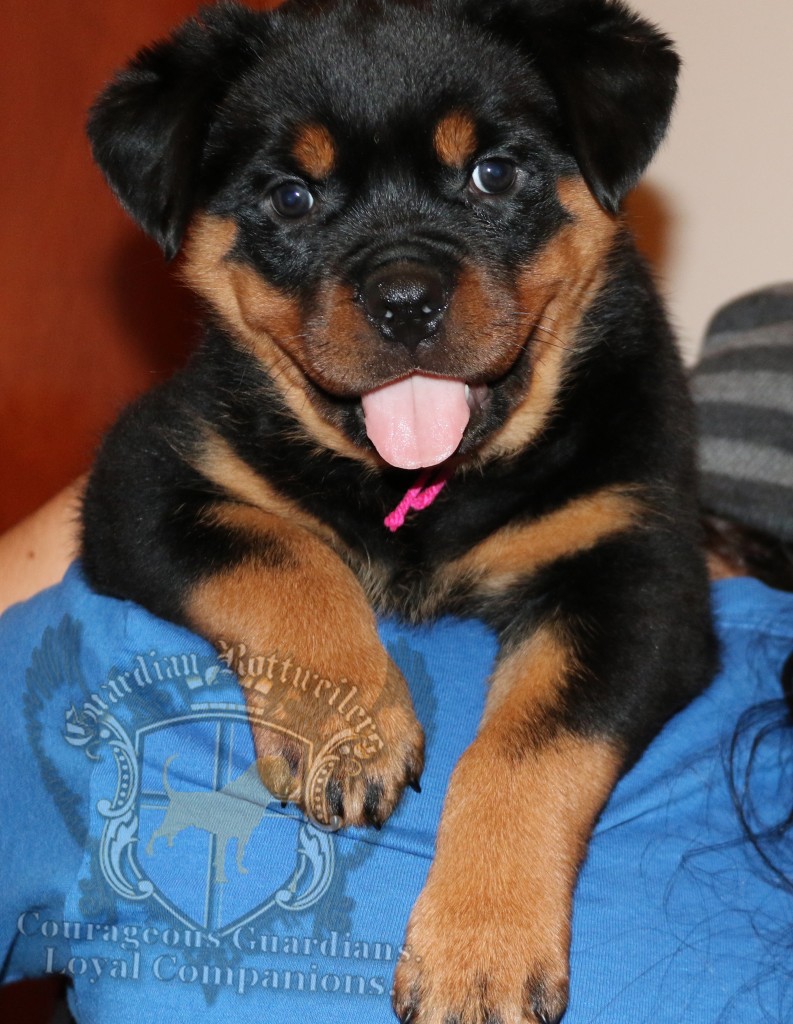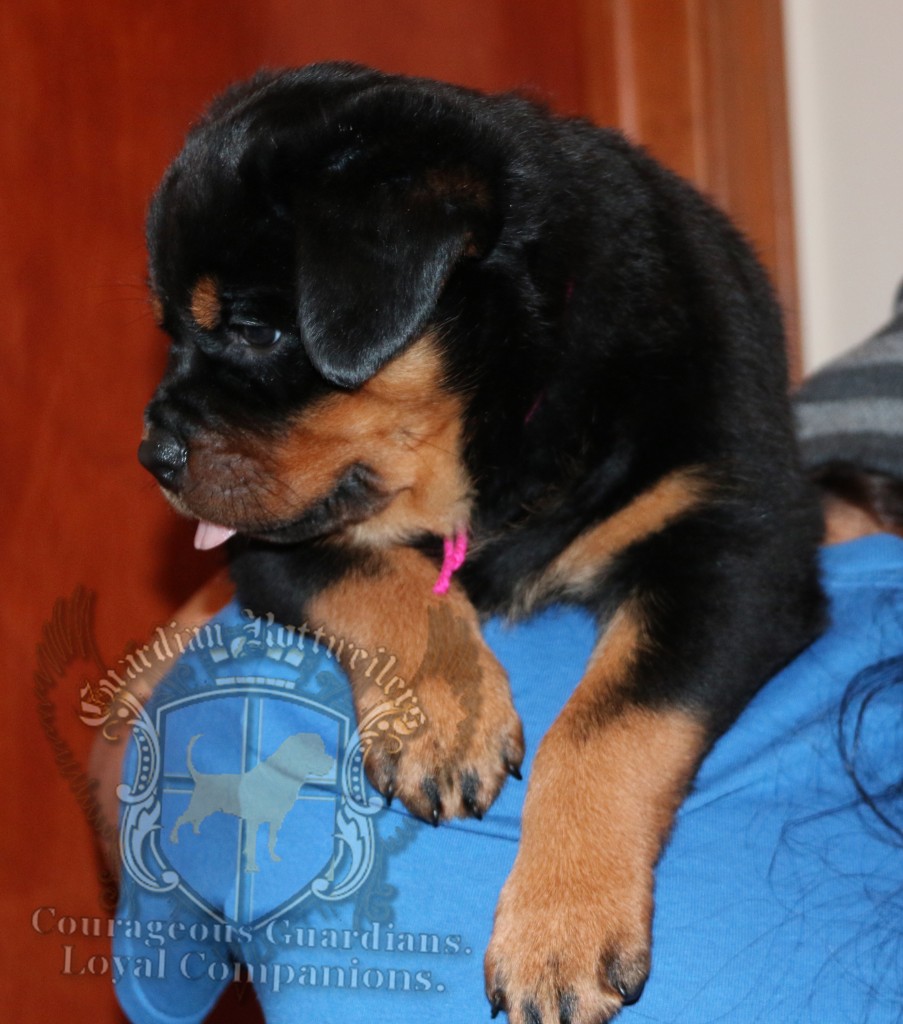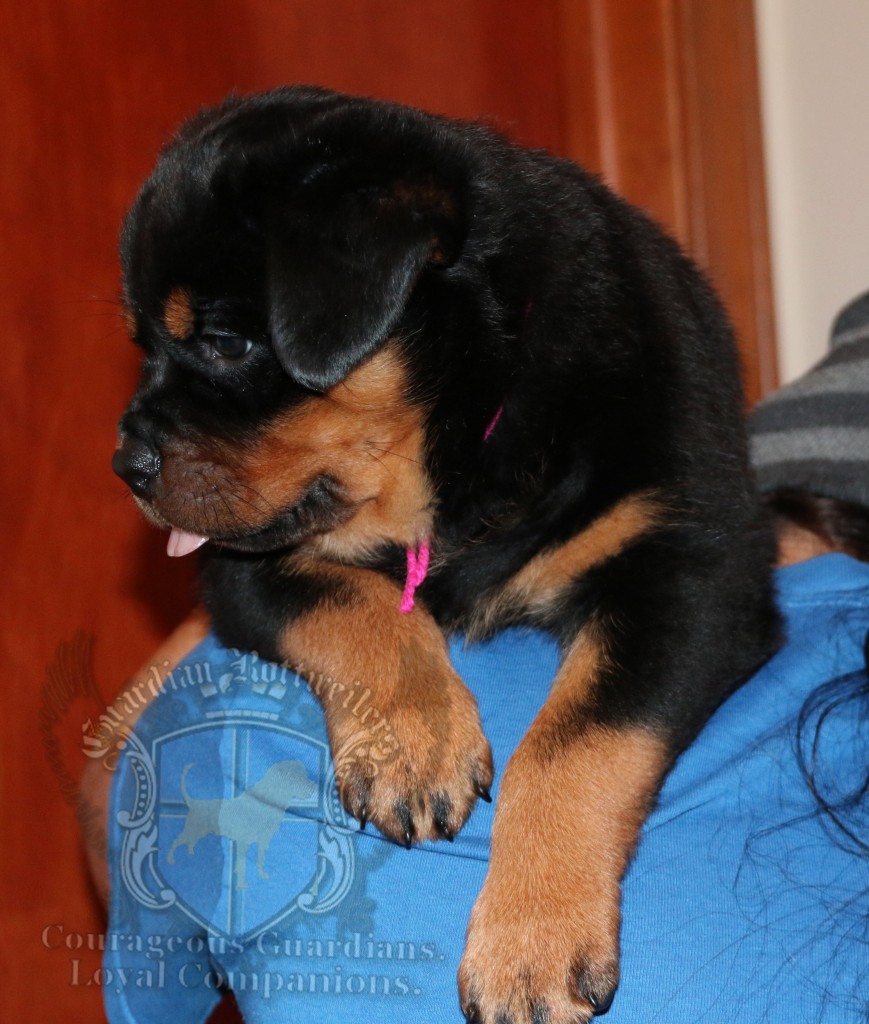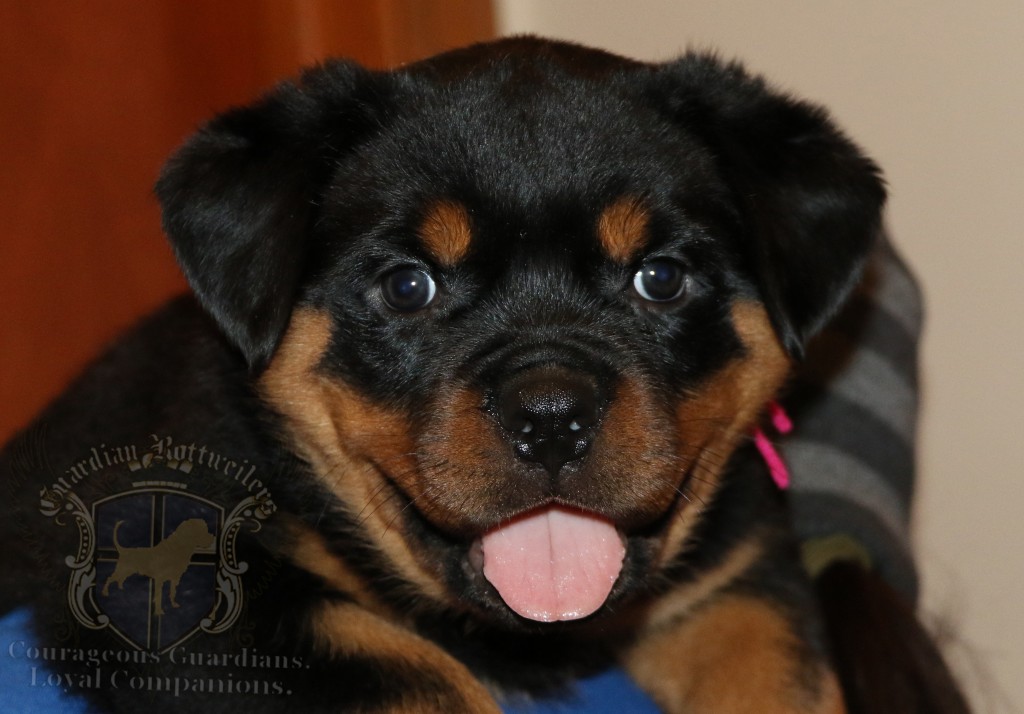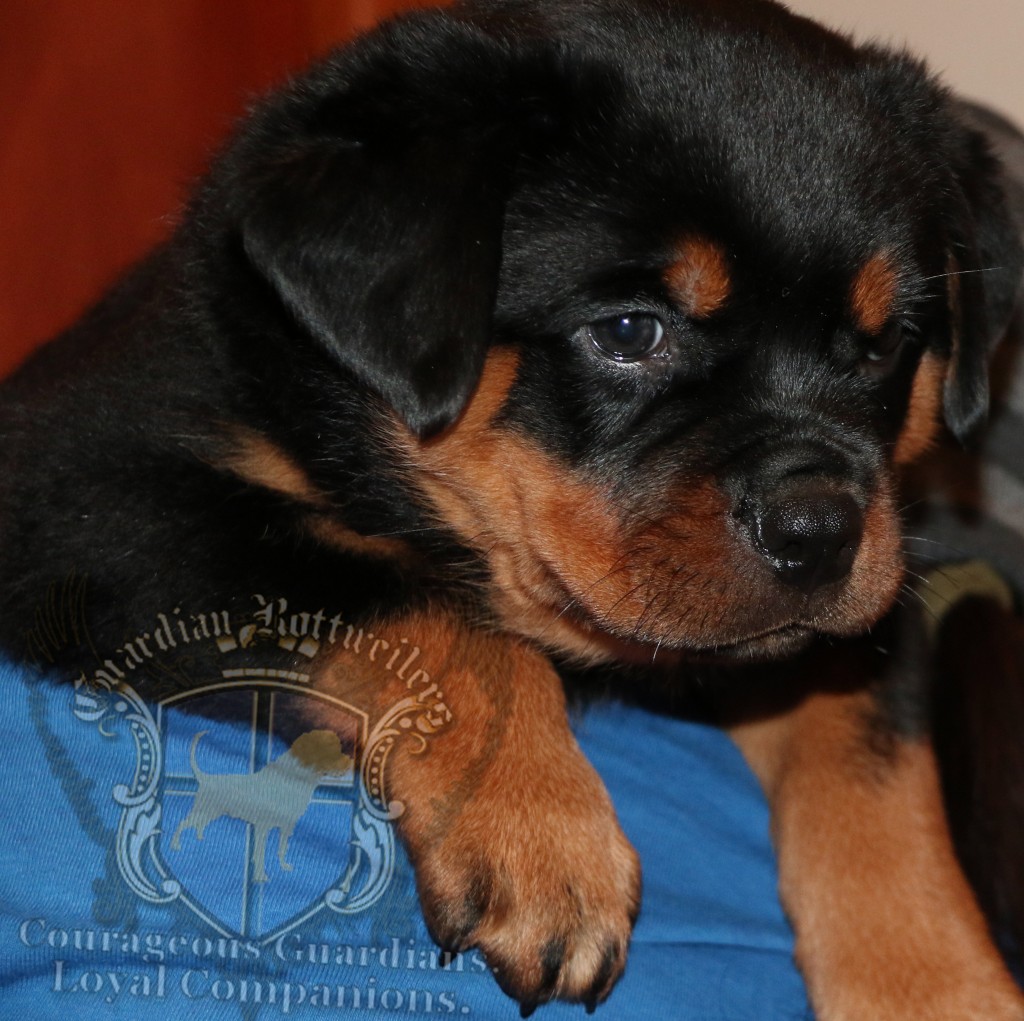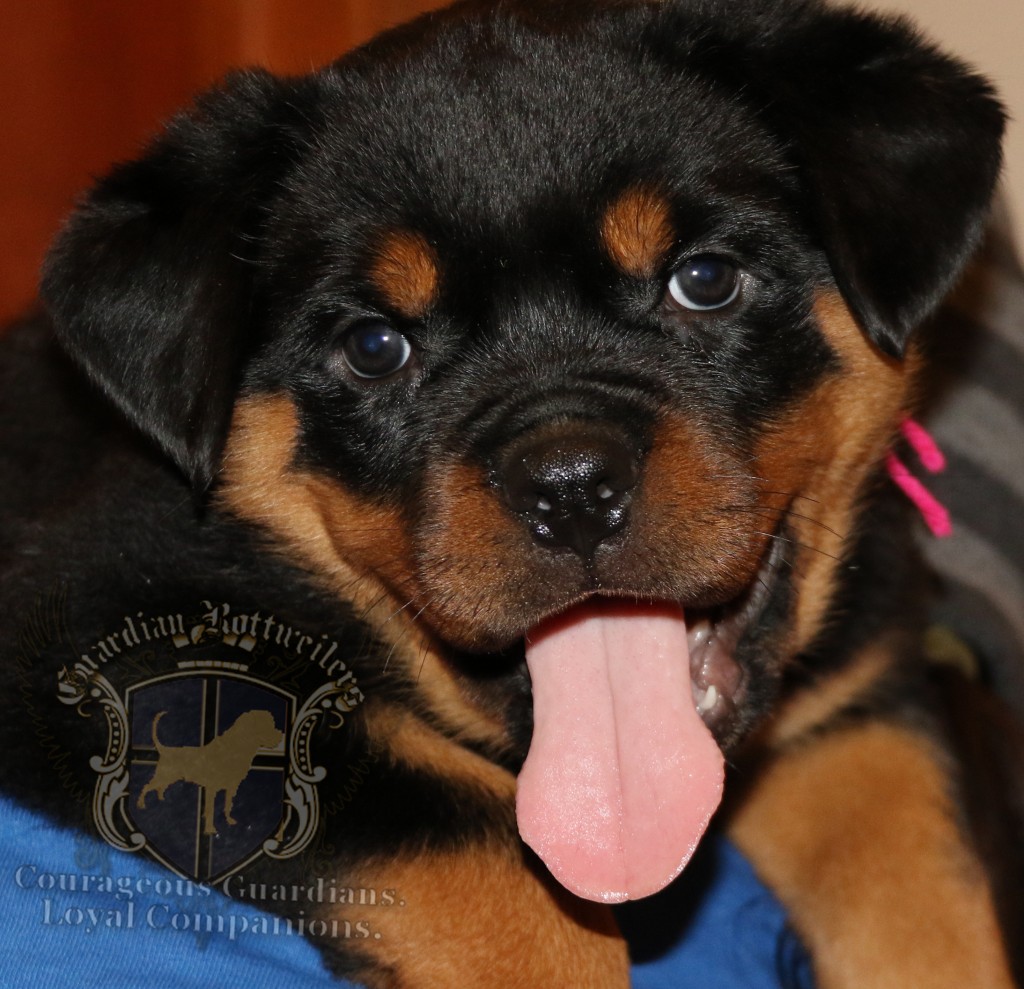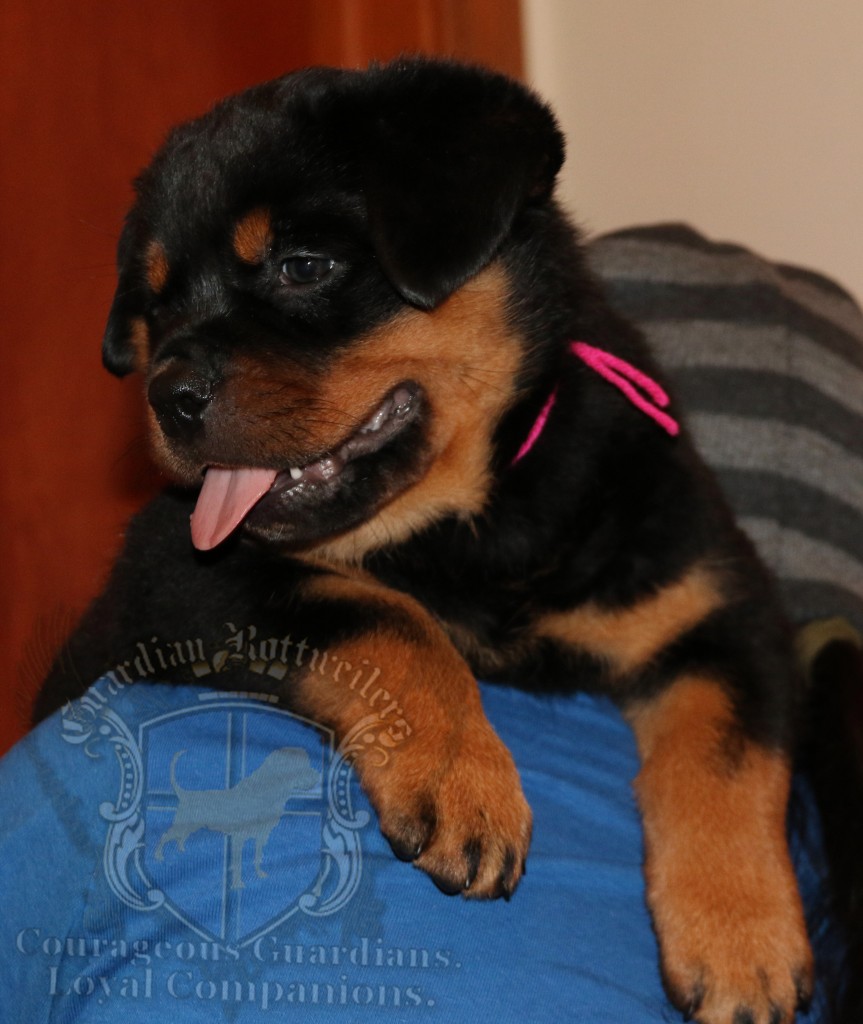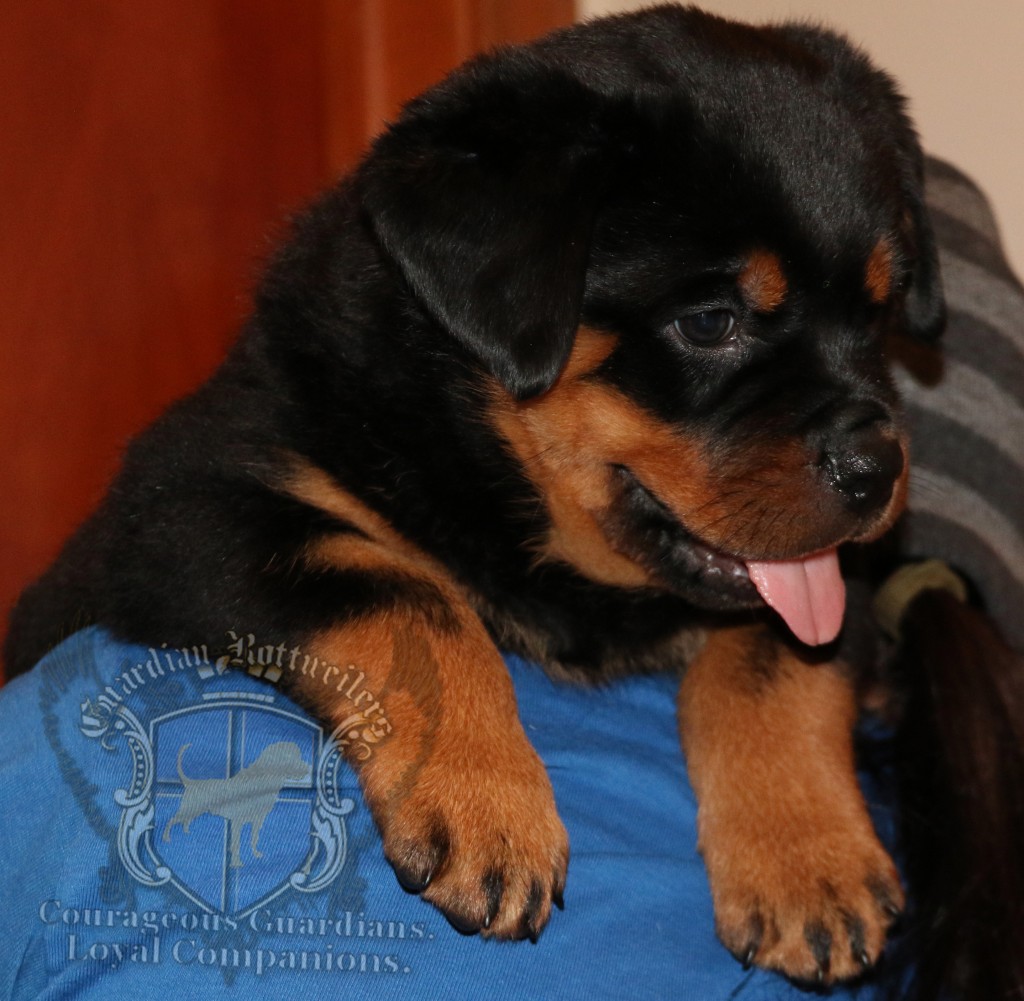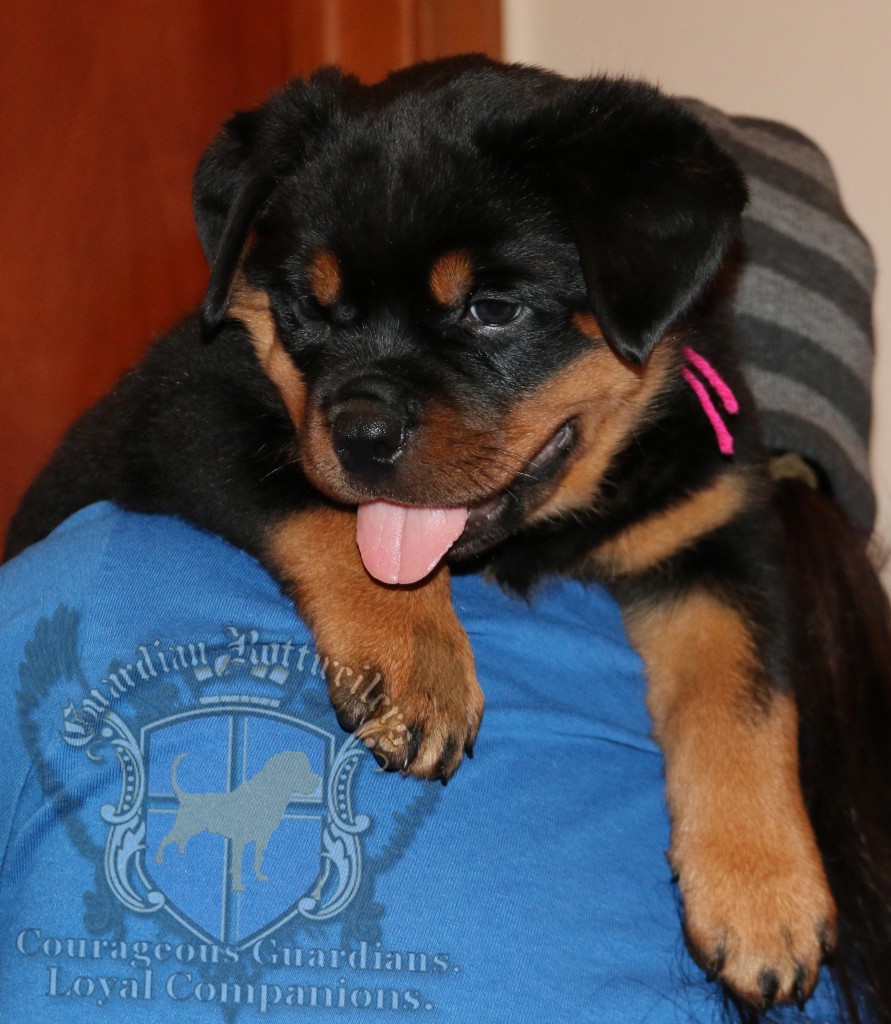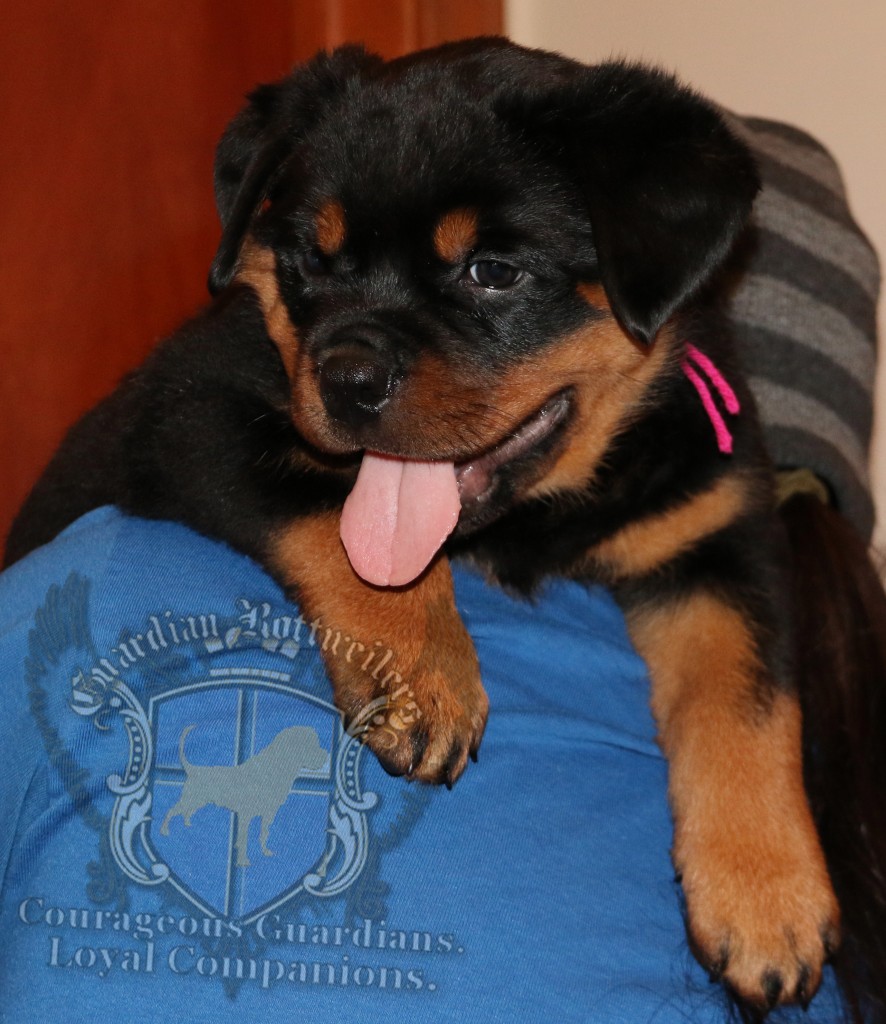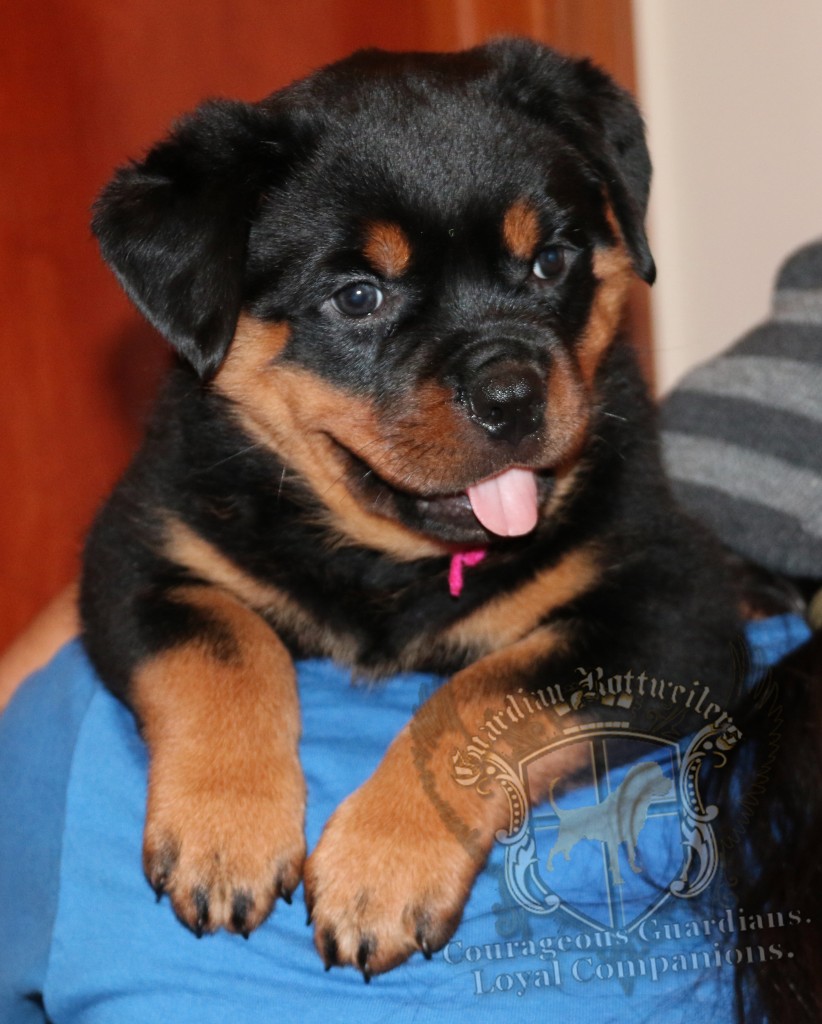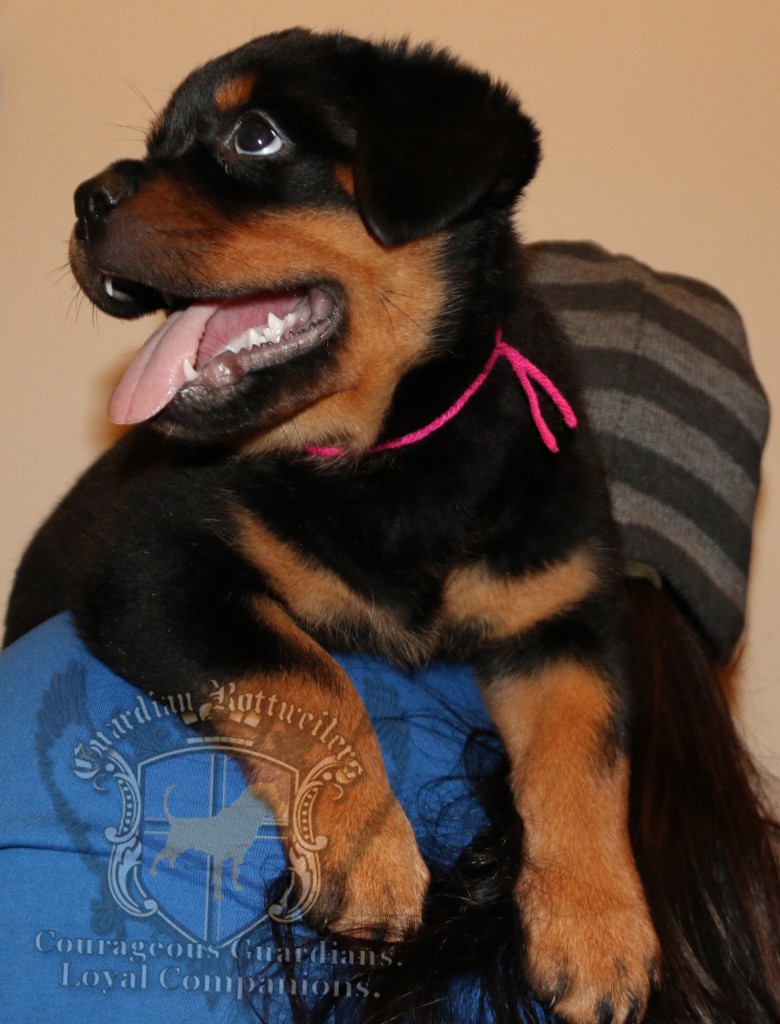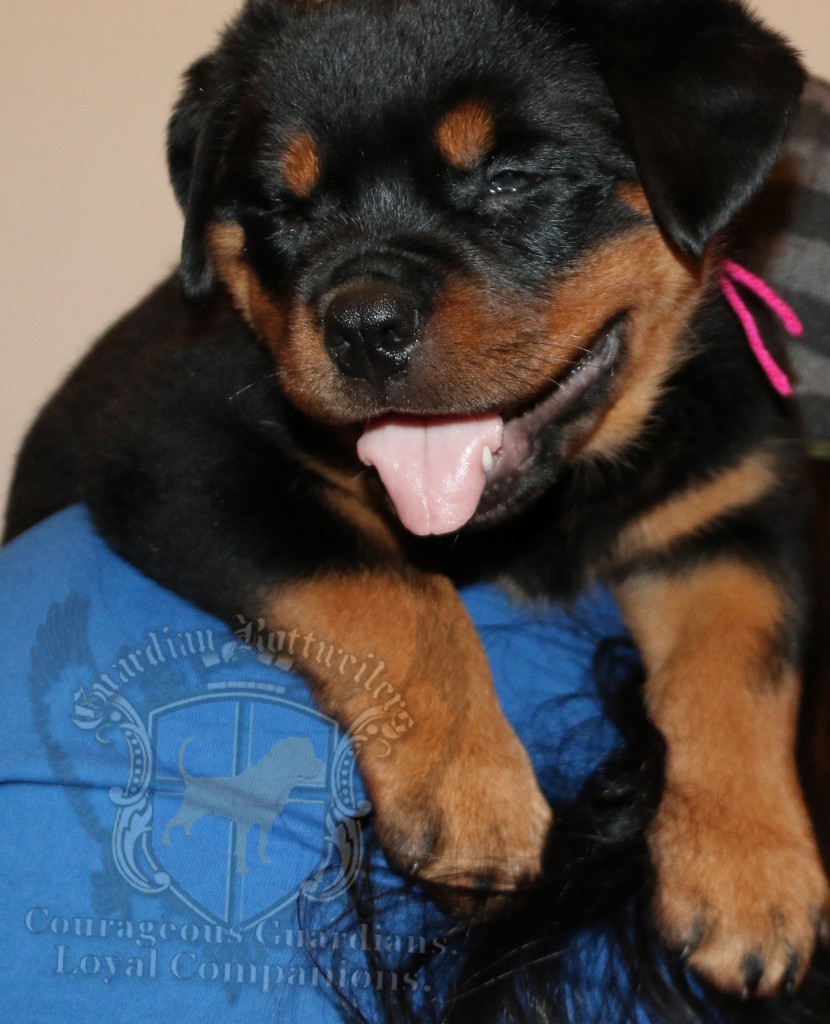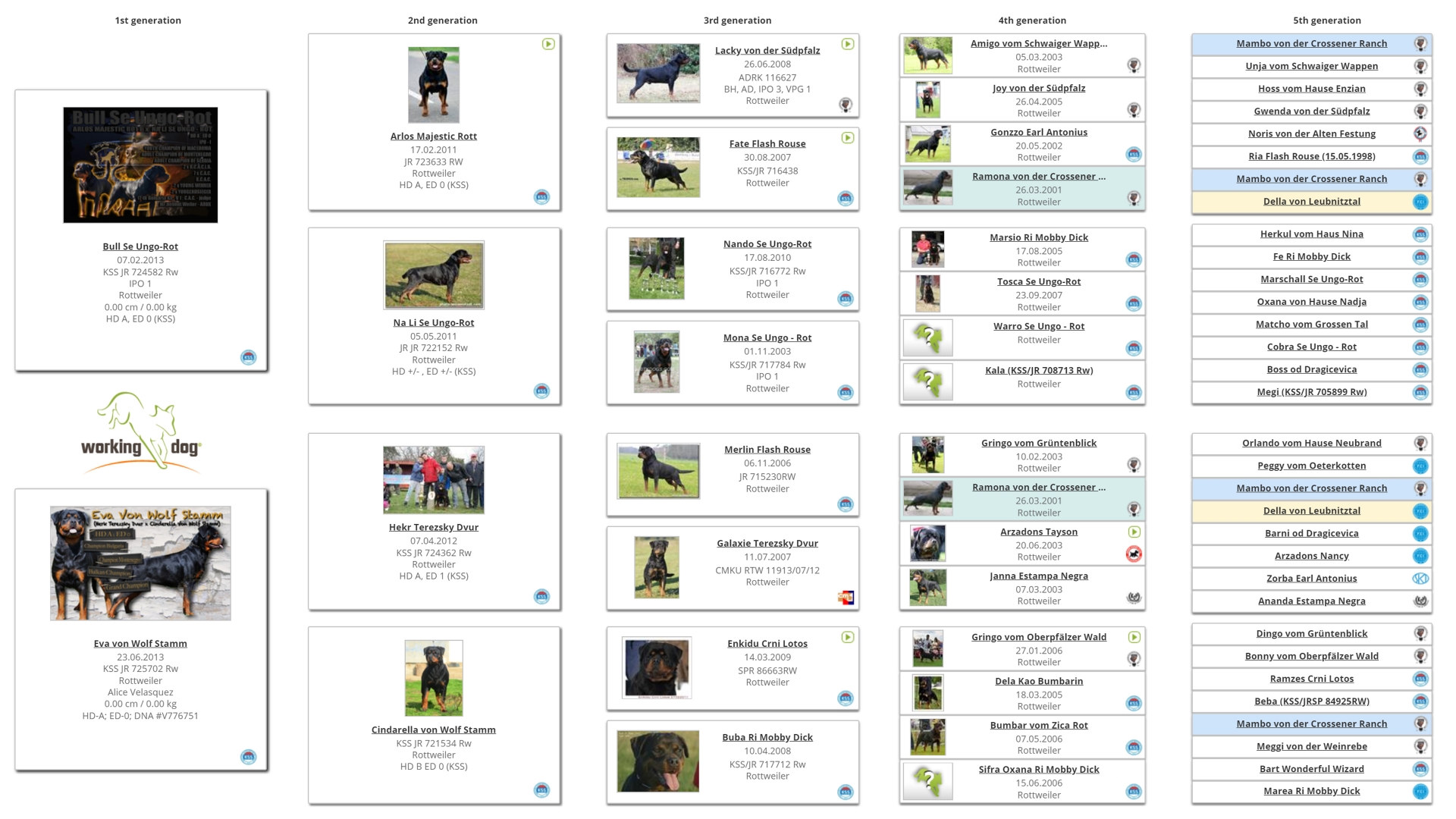 Guardian Hex Von Gottschalk's Breedings, click thumbnails for more information
(Visited 236 times, 1 visits today)