Guardian Geneva Von Gottschalk is the daughter of none other than Dunjo von Shambala and is one of the most exceptional females I have ever trained.  Such a multi-talented female.  After a brief tour in Europe on show- where she took the highest honor possible earning us #1 breeder in the world at the ADRK KS in Rottweil, Germany, she then went on to successfully complete Service Dog training with her handler.  She is missed so dearly, but I could not be more proud of her.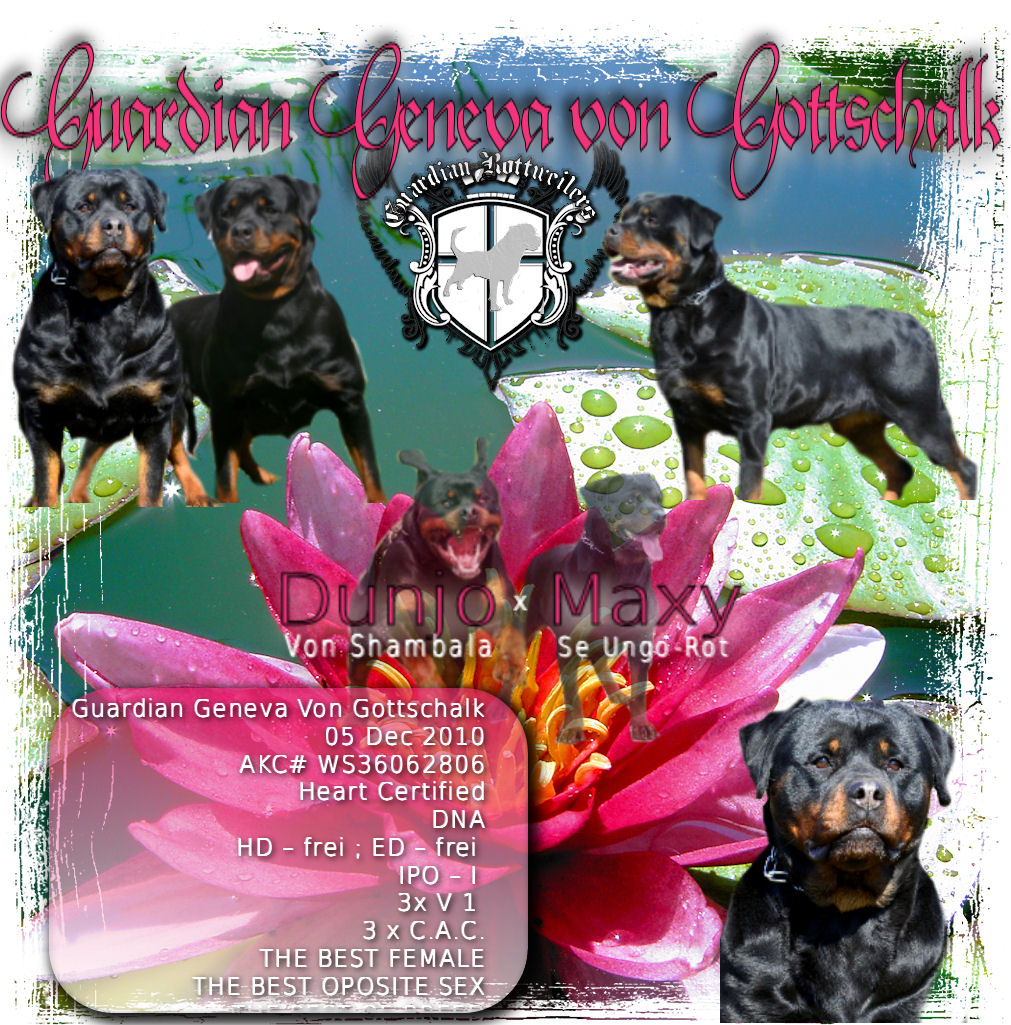 Guardian Geneva Von Gottschalk
Sire: Dunjo Von Shambala
Dam: Maxy Se Ungo-Rot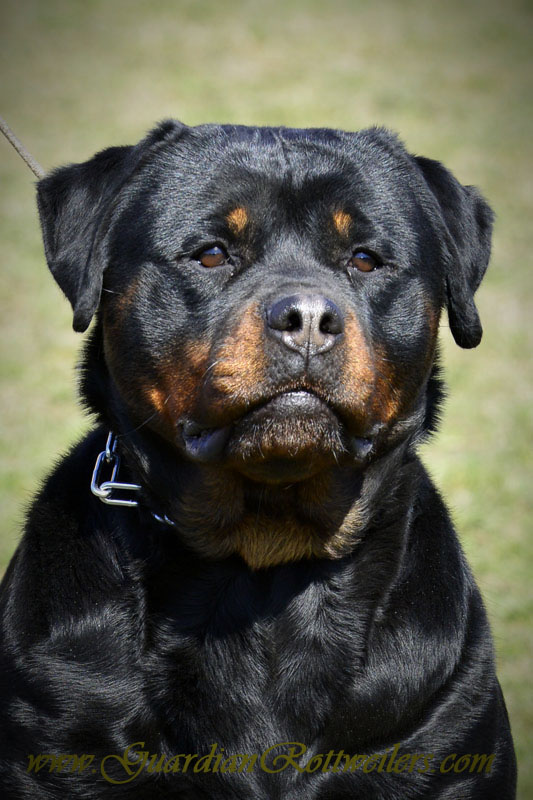 05 Dec 2010
AKC# WS36062806
Heart Certified
DNA
HD – frei ; ED – frei
Certified Service Dog #1426789675 
IPO – I
CHAMPION of SERBIA
3 x V 1
3 x C.A.C.
The Best Female
The Best Opposite Sex
The Best of Breed
11.08.2012. – C.A.C. Bozevac – night show –  open class – V 1 ; C.A.C.
25.08.2012. – C.A.C.REKOVAC – open class – V 1 ; C.A.C. – judge : Mr. Ljubisa Nikolic
26.08.2012. – C.A.C. NEGOTIN – open class – V 1 ; C.A.C. ; THE BEST FEMALE ; THE BEST OF BREED – judge : Mr. Nebojsa Nedeljkovic
ADRK KS 2013- Geneva and Progeny- 1st Place Zuchtgruppen Klasse!!!

We cannot be more proud of our Geneva!!  What a PERFECT mix of DUNJO and MAXY!  She has the heavy bone and thick stocky build from Maxy's line- (Can. for International Champion Marschall Se Ungo-Rot and Champion Brando v. Keleman!) and sharp, clear mind that his line is known for as well as Dunjo's well muscled incredibly athletic conformation and sweet, affectionate nature and NEVER STOP WORKING attitude!  She is PHENOMENAL and I am SOOO PROUD to have produced her!!  Her handler in Europe, UROS GOLUBOVIC did a remarkable job with her and surely deserves credit for bringing her to her absolute best!  I am SOOOO excited to have this EXCEPTIONAL Dunjo daughter back in my home and CAN NOT wait to get her in the ring!!  With a female this incredible, we will have to find the correct males to breed her with that are able to not only be up to her standard, but can also try to somehow improve on perfection in her offspring!  Watch for some spectacular breedings and expect equally great things from her offspring!!
One of my favorite videos ever <3  Geneva getting in some play time with her father, the one and only Dunjo <3  Was SOOOOO incredible to have both of these exceptional Rottweilers hit the sleeve at the same time- speaks volumes to their character and temperaments.  I love both of these babies with all my heart.


Gorgeous GENEVA and her kids take FIRST PLACE KENNEL CLASS at 2013 ADRK KLUBSIEGER in Rottweil, Germany!!!!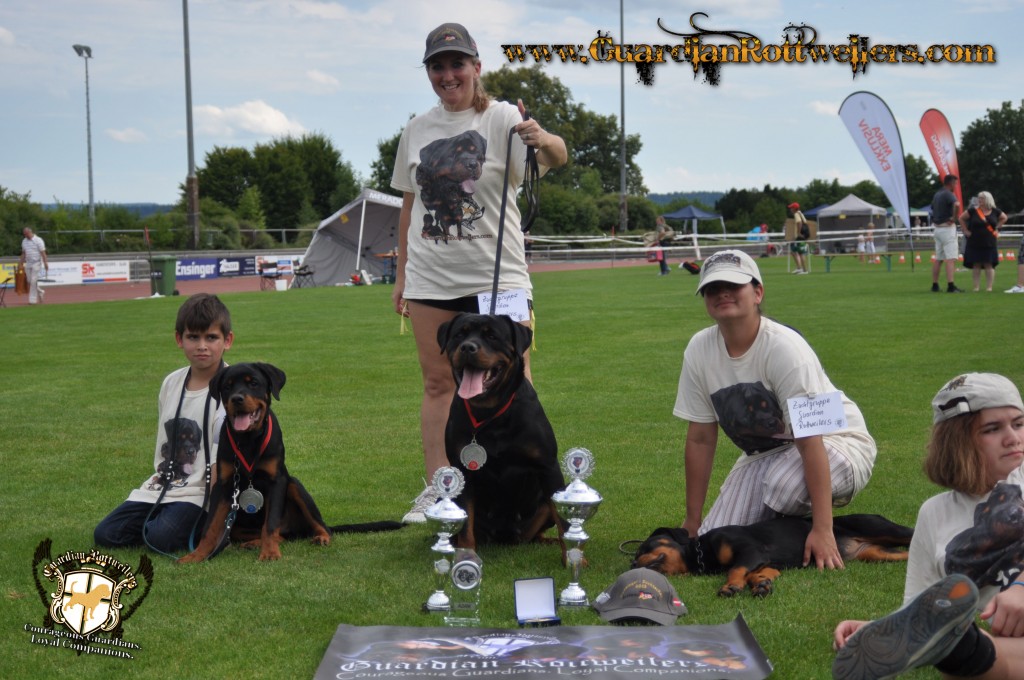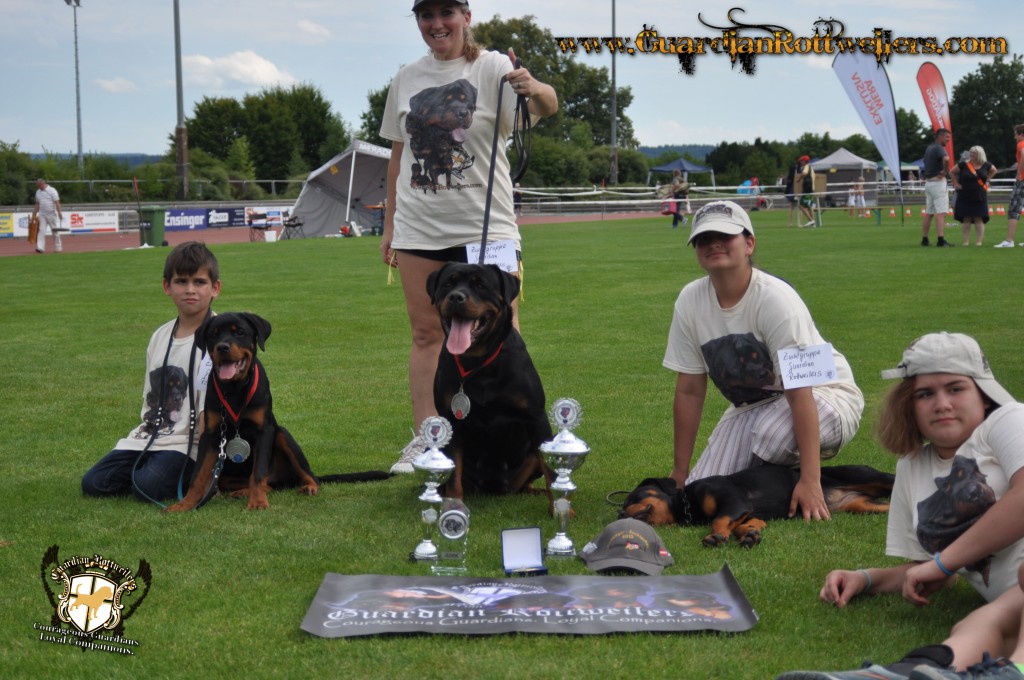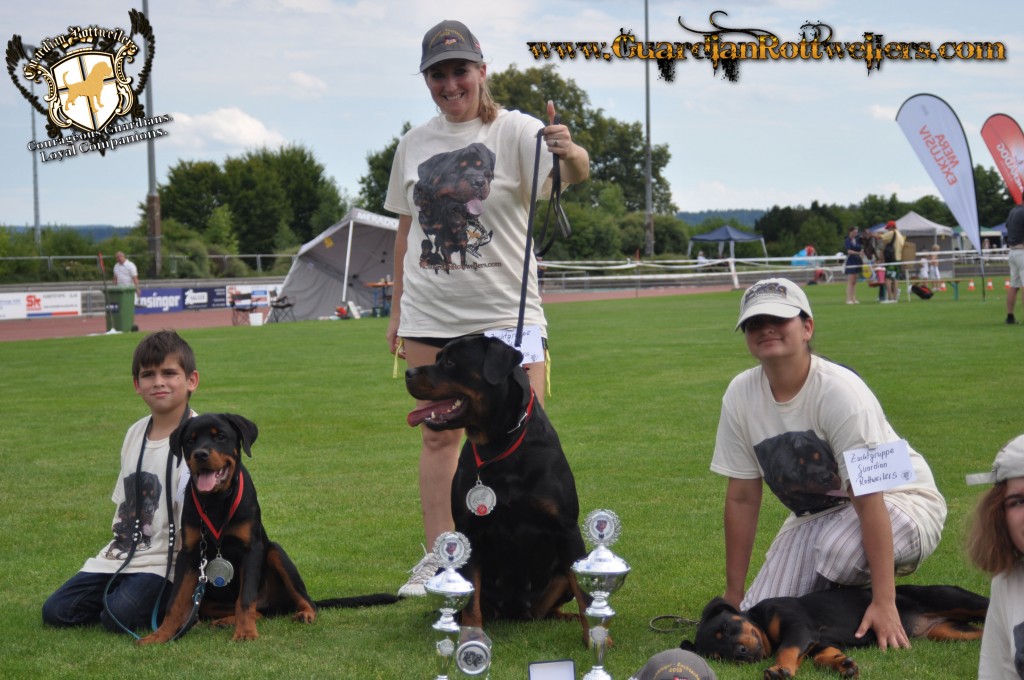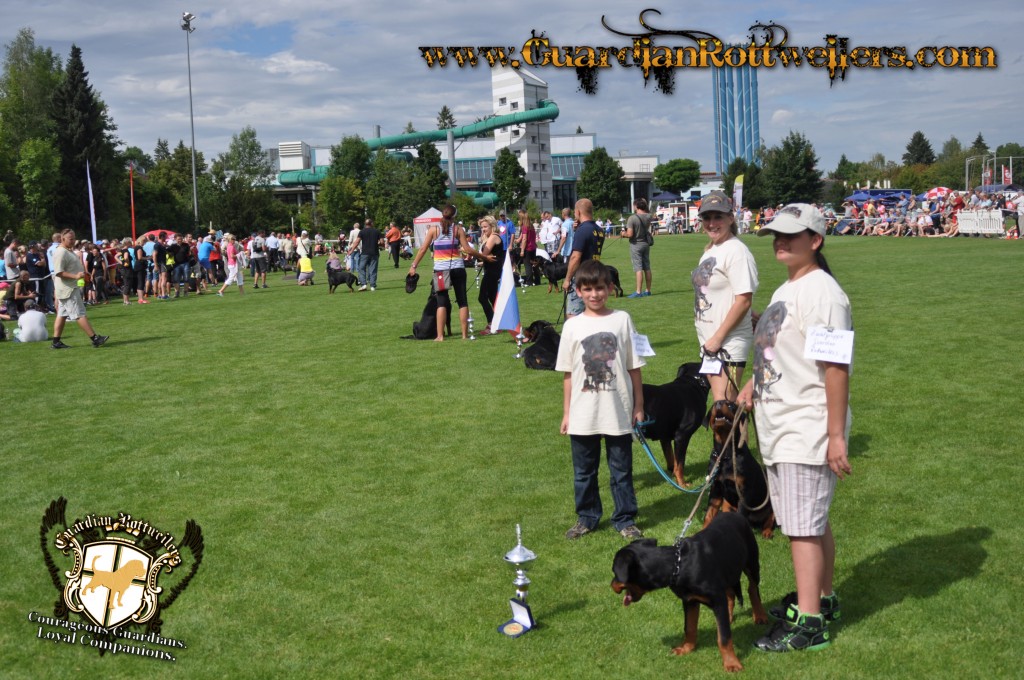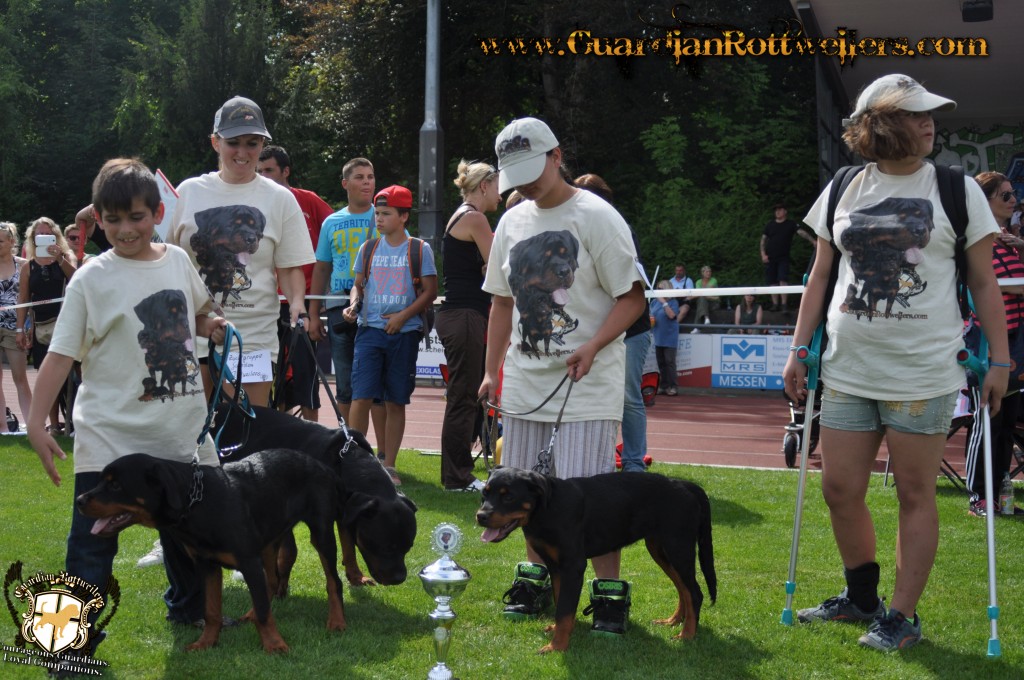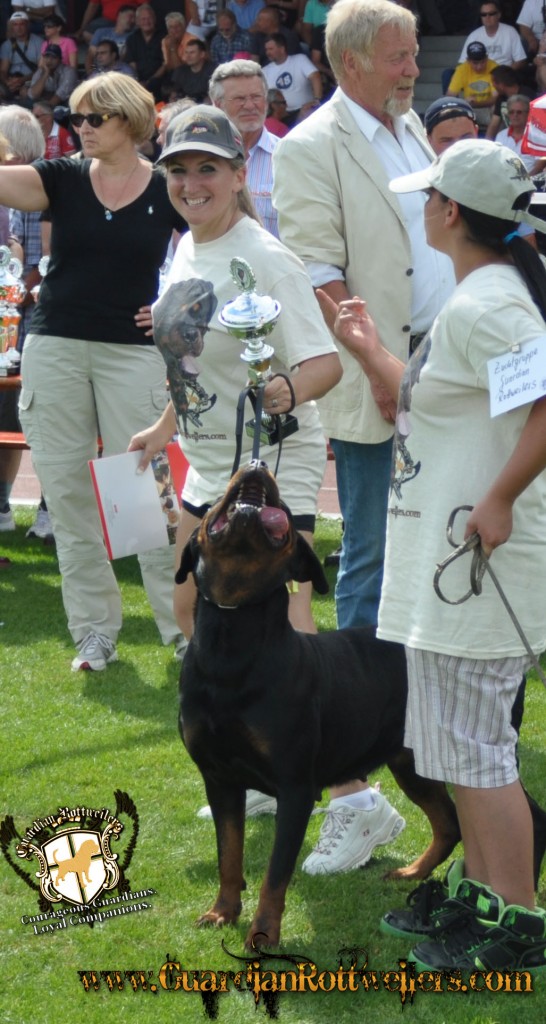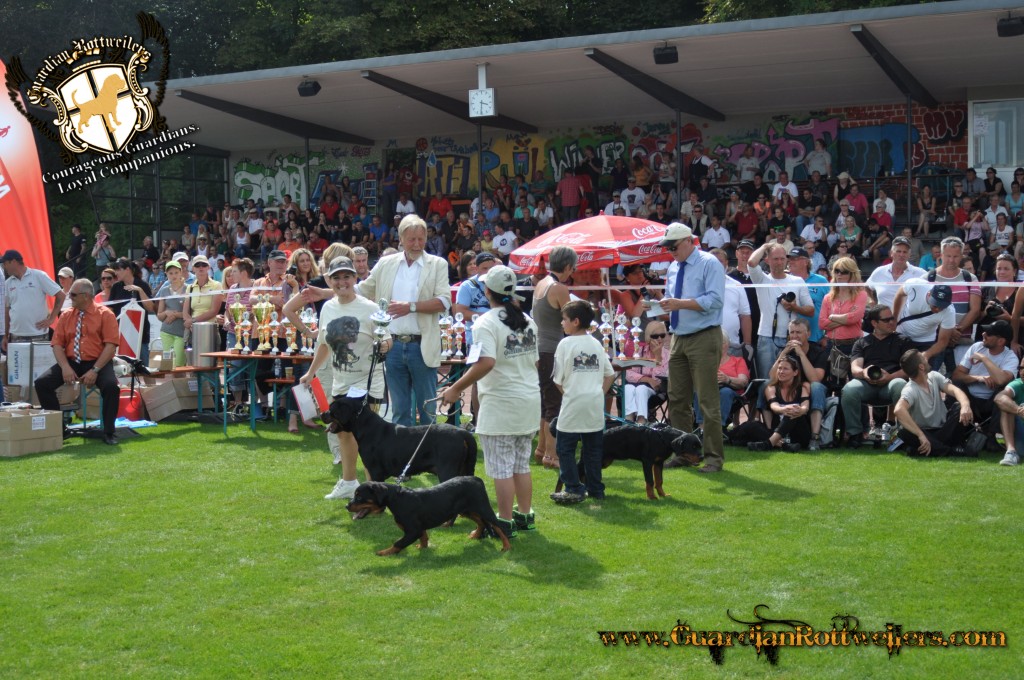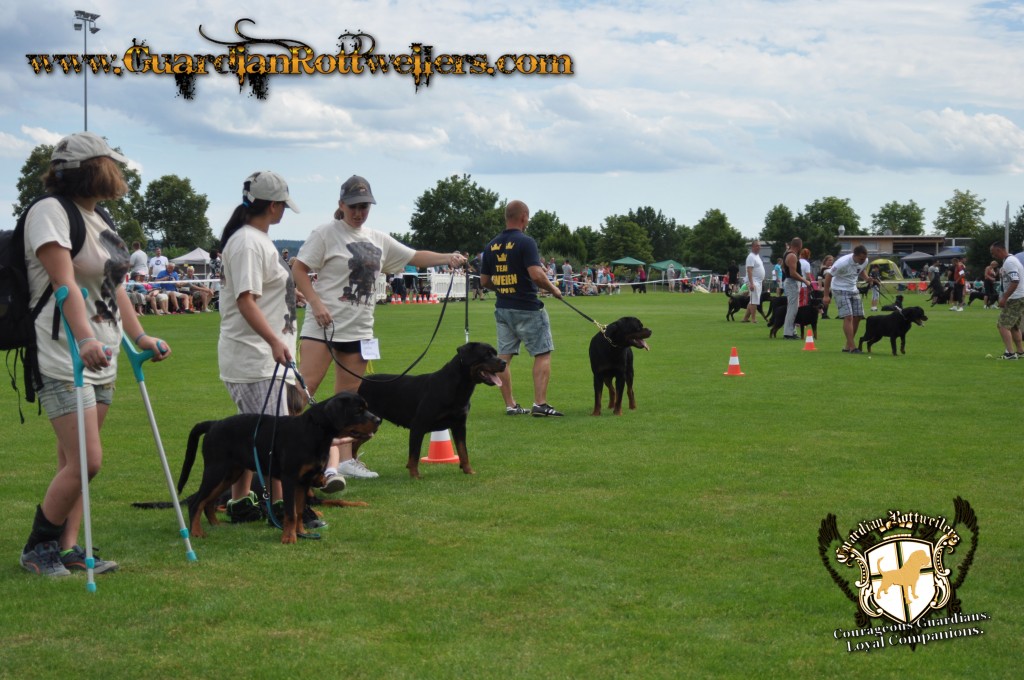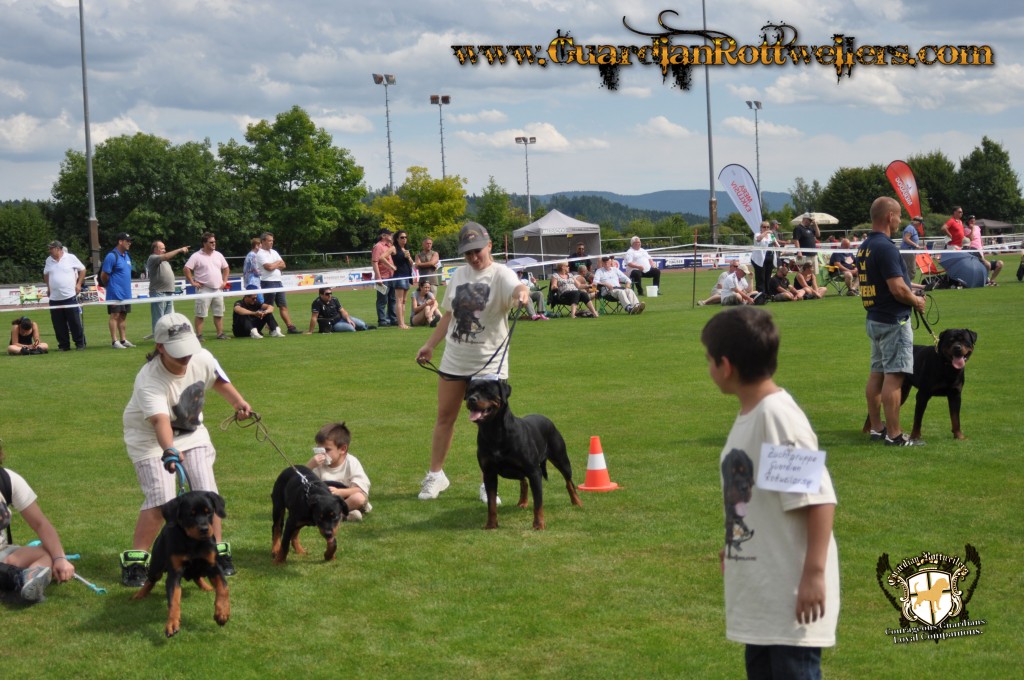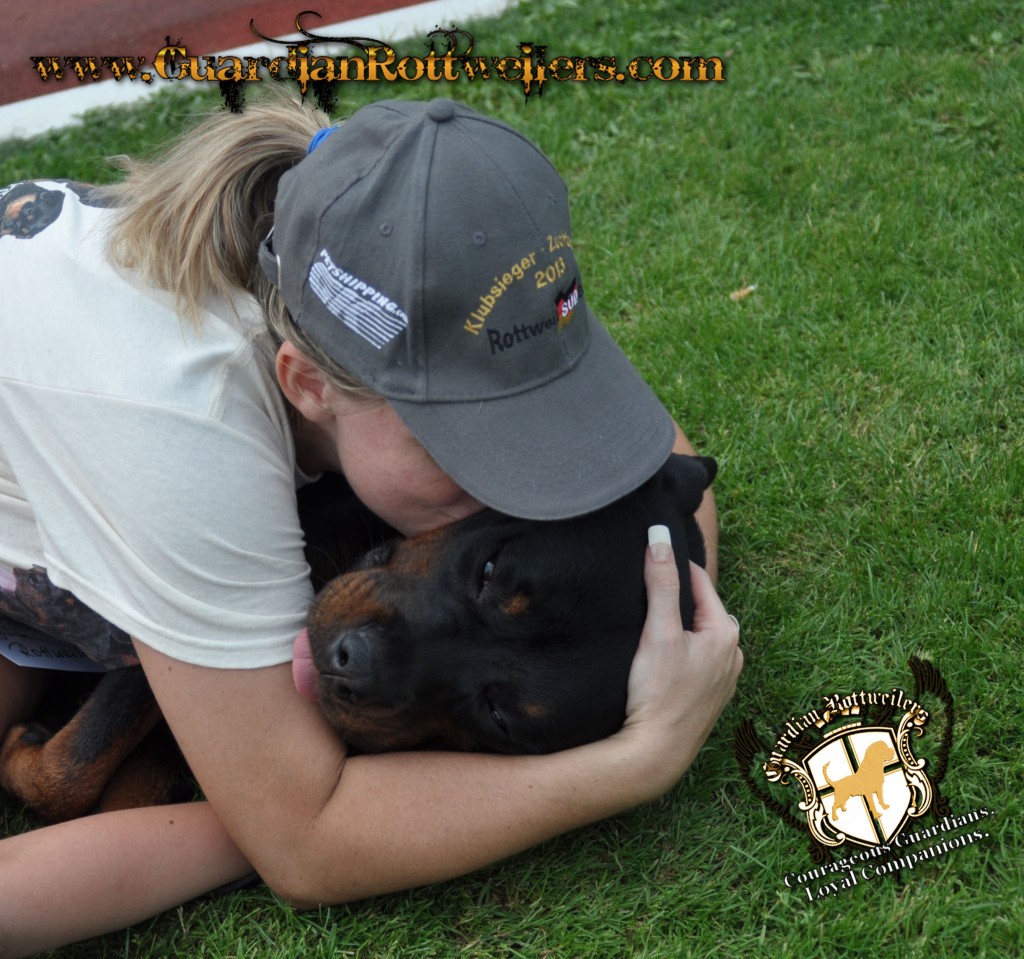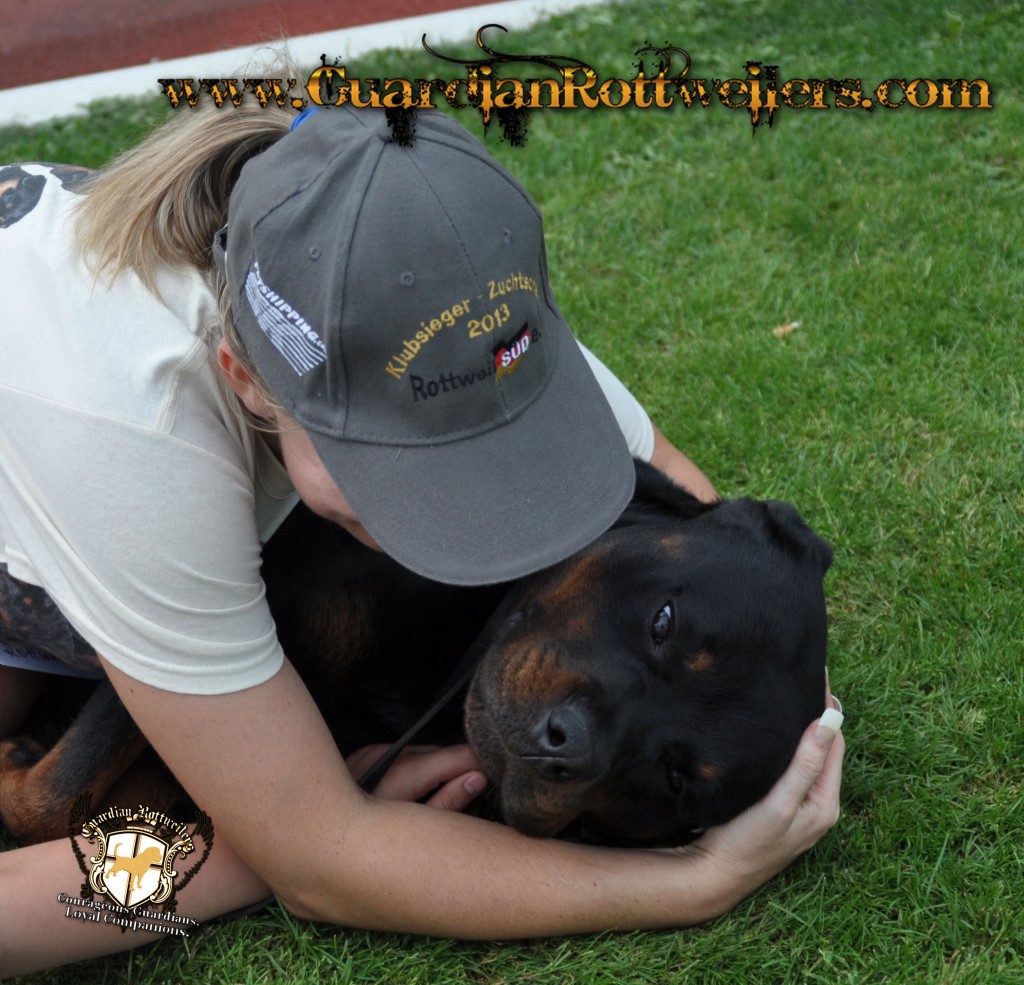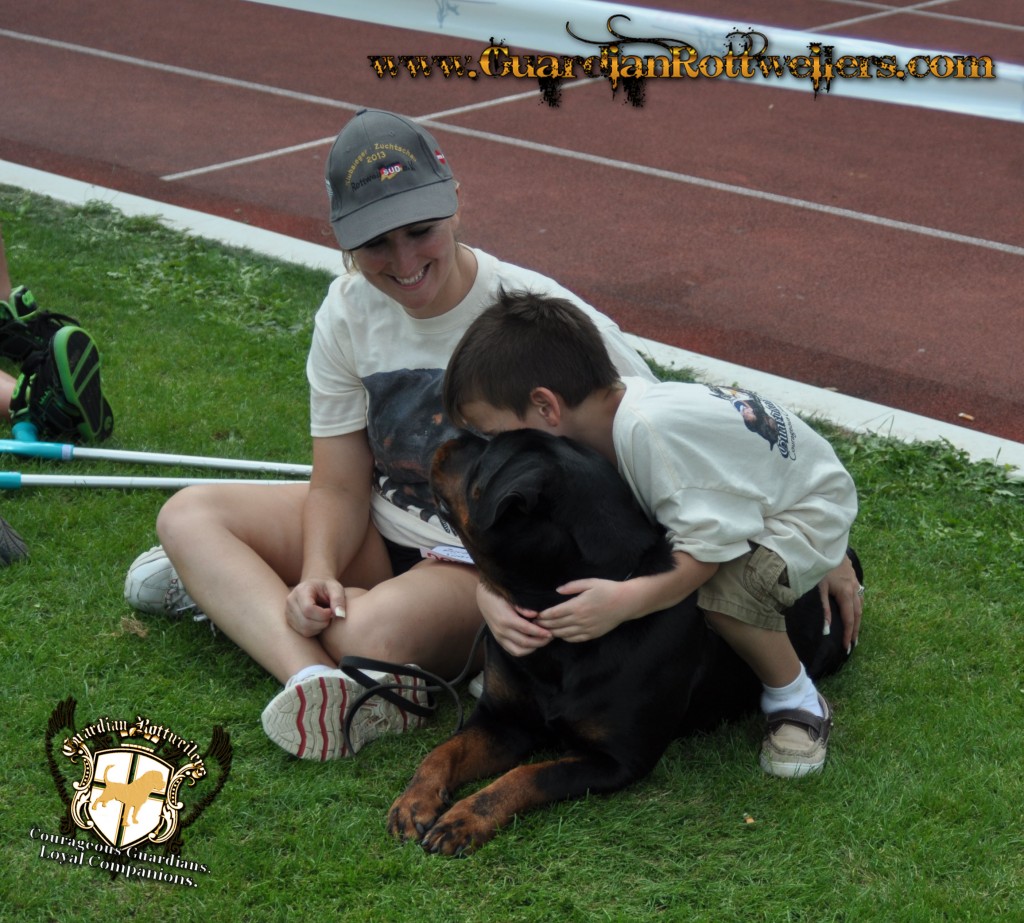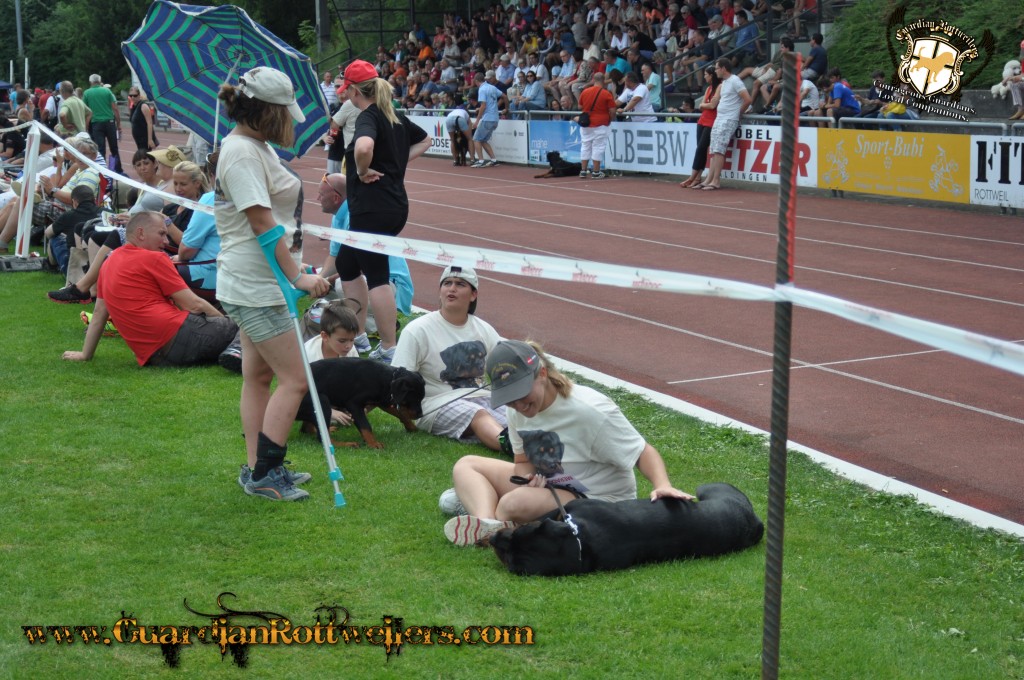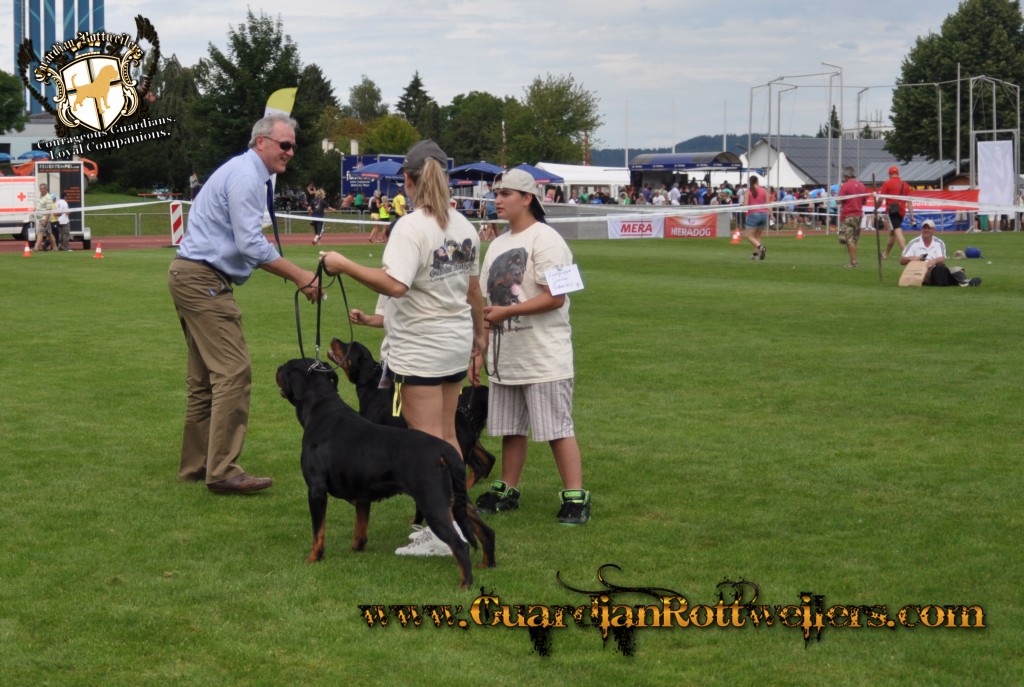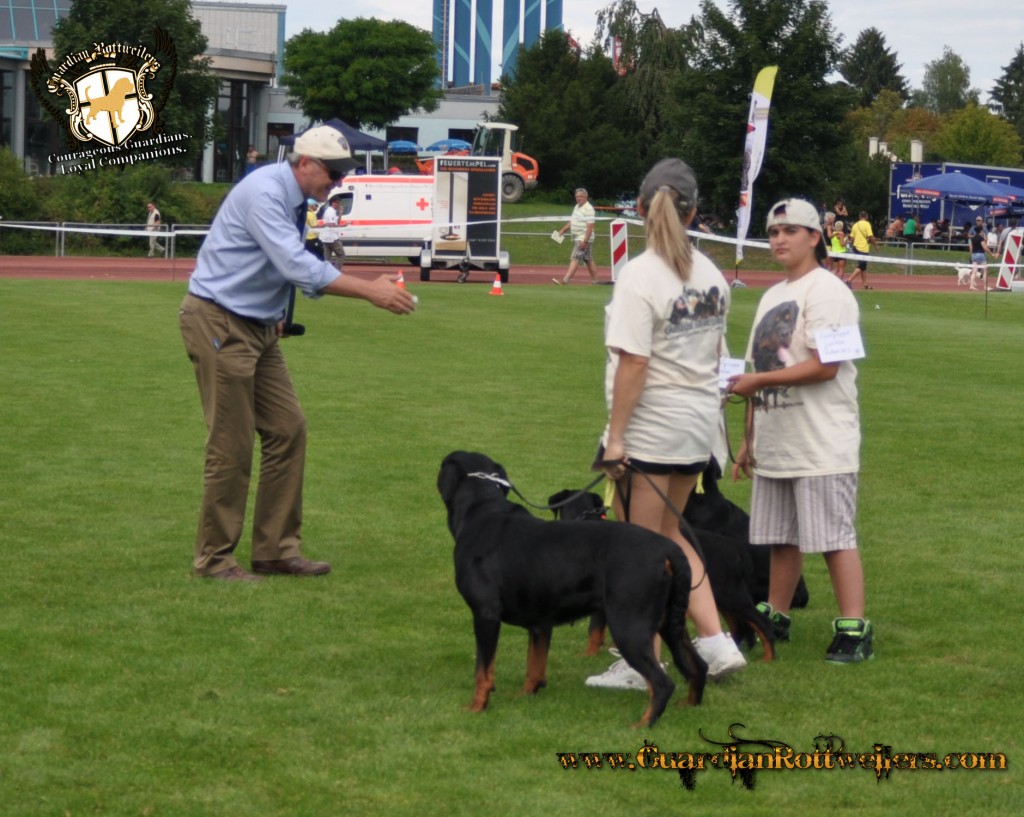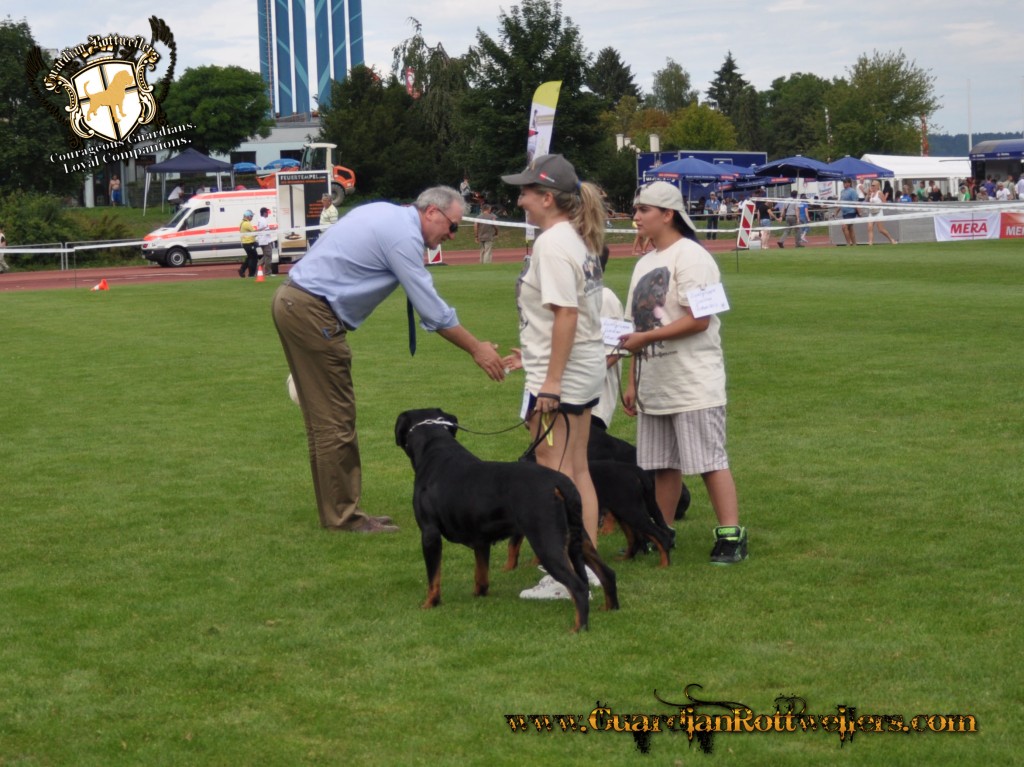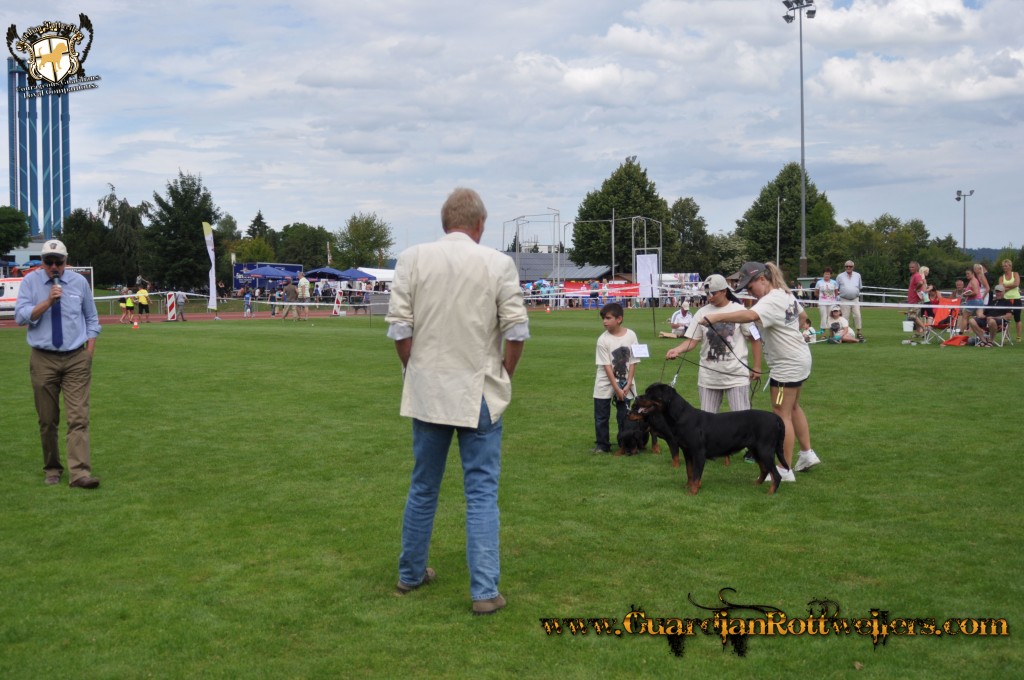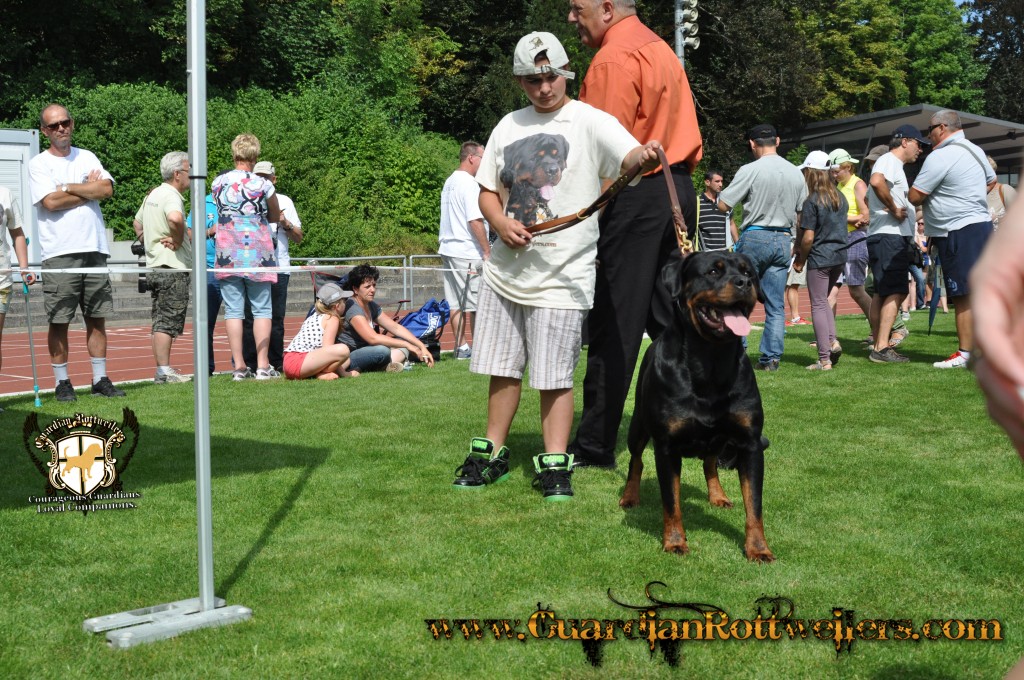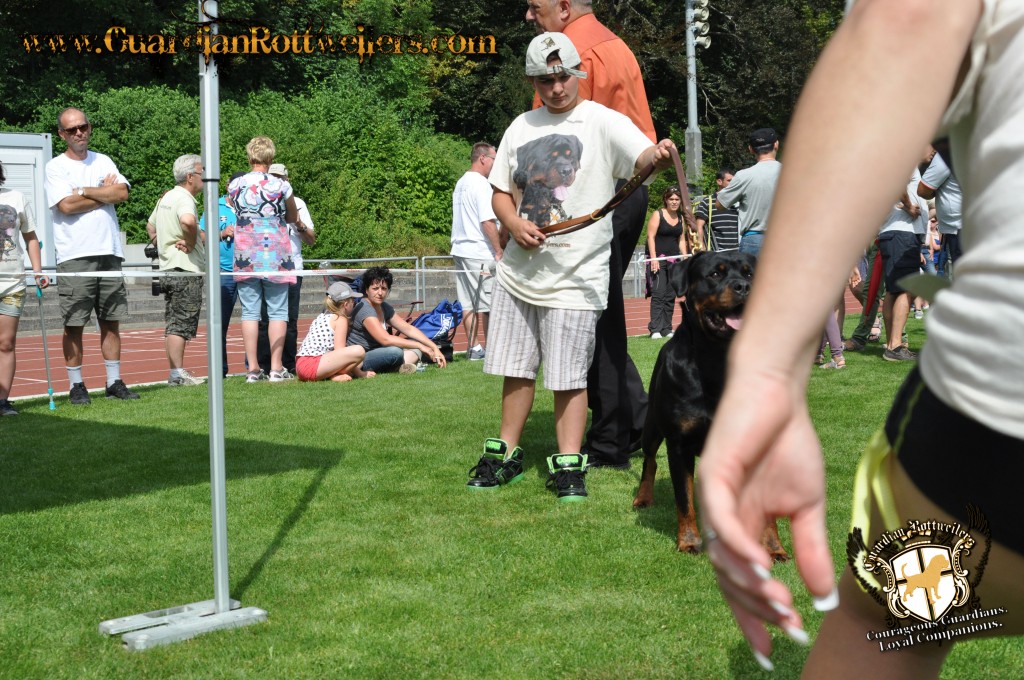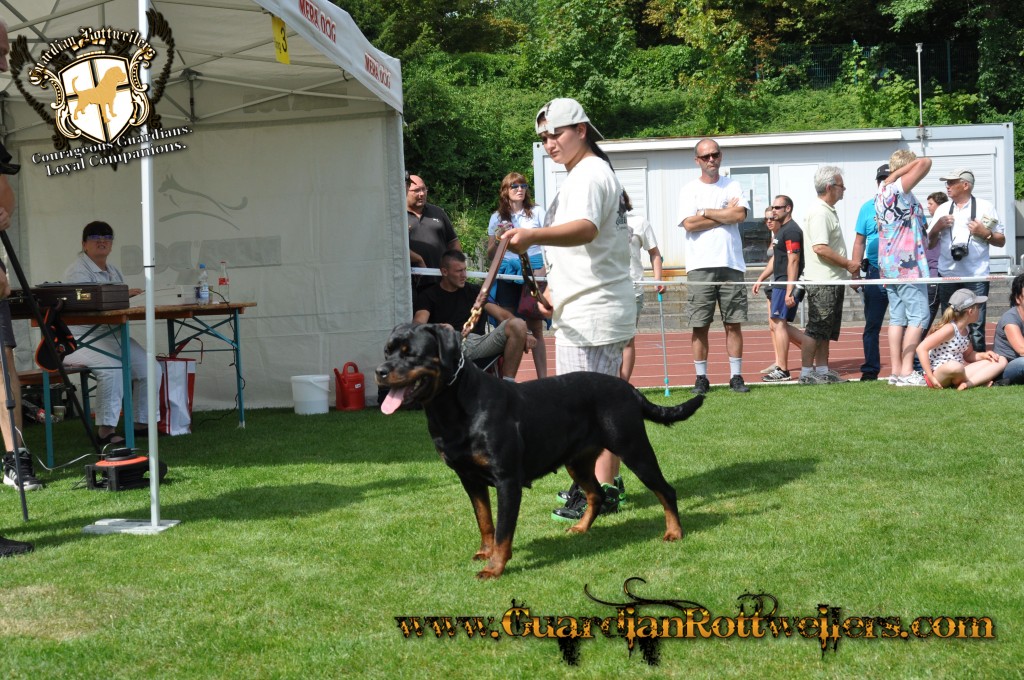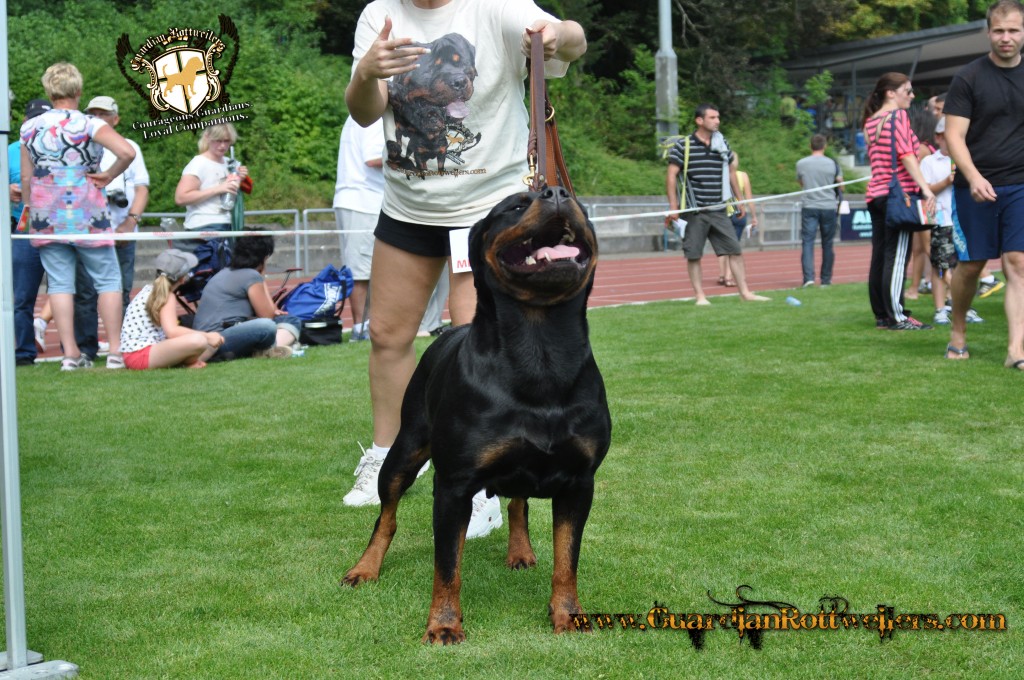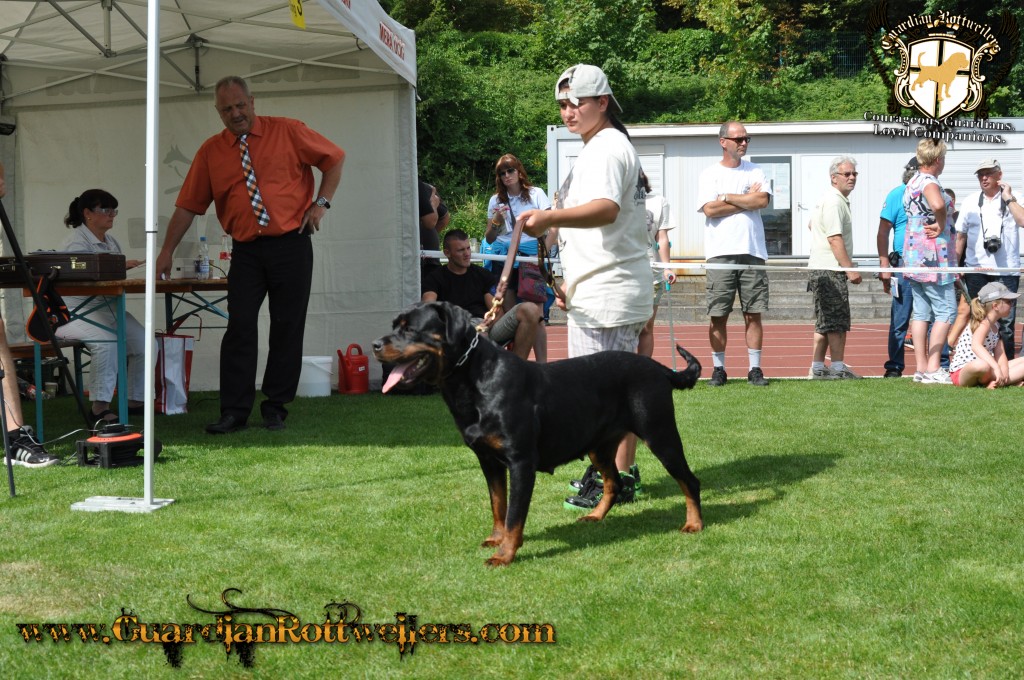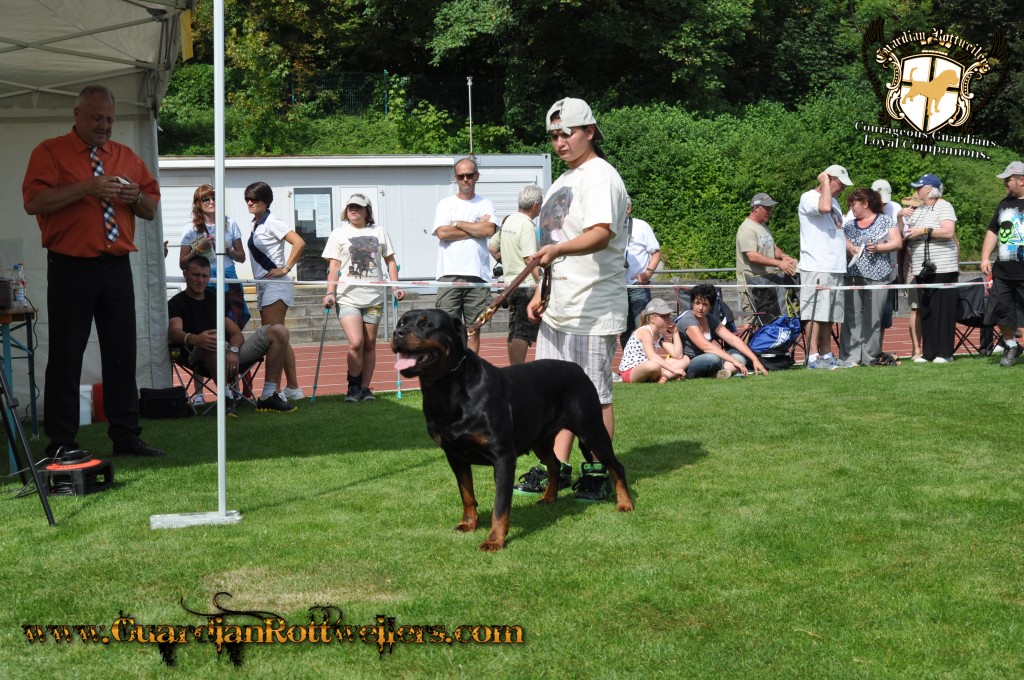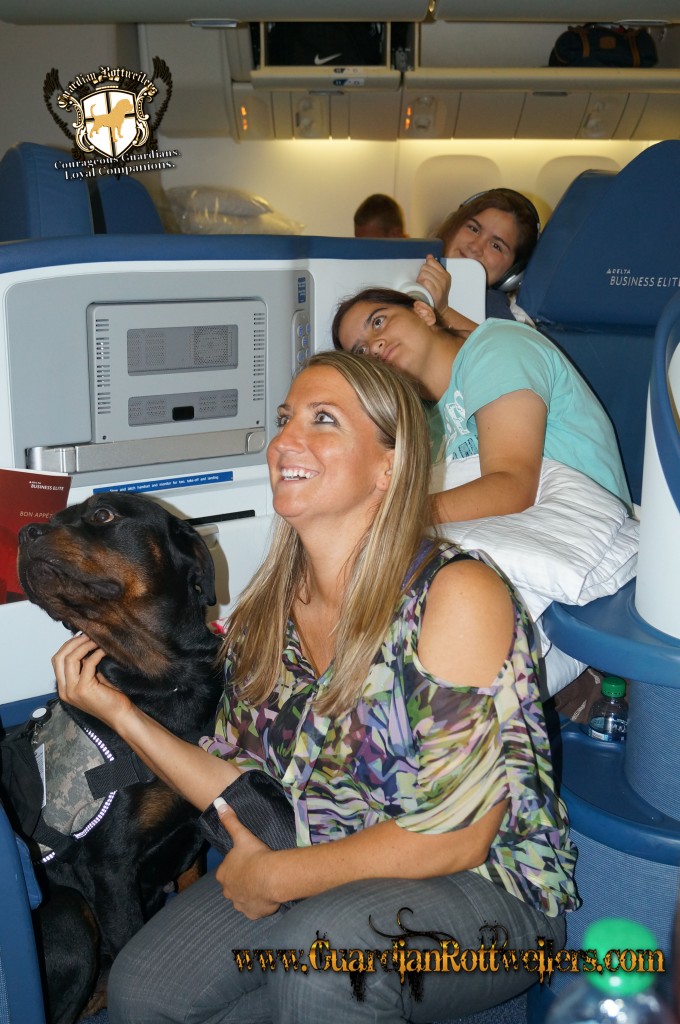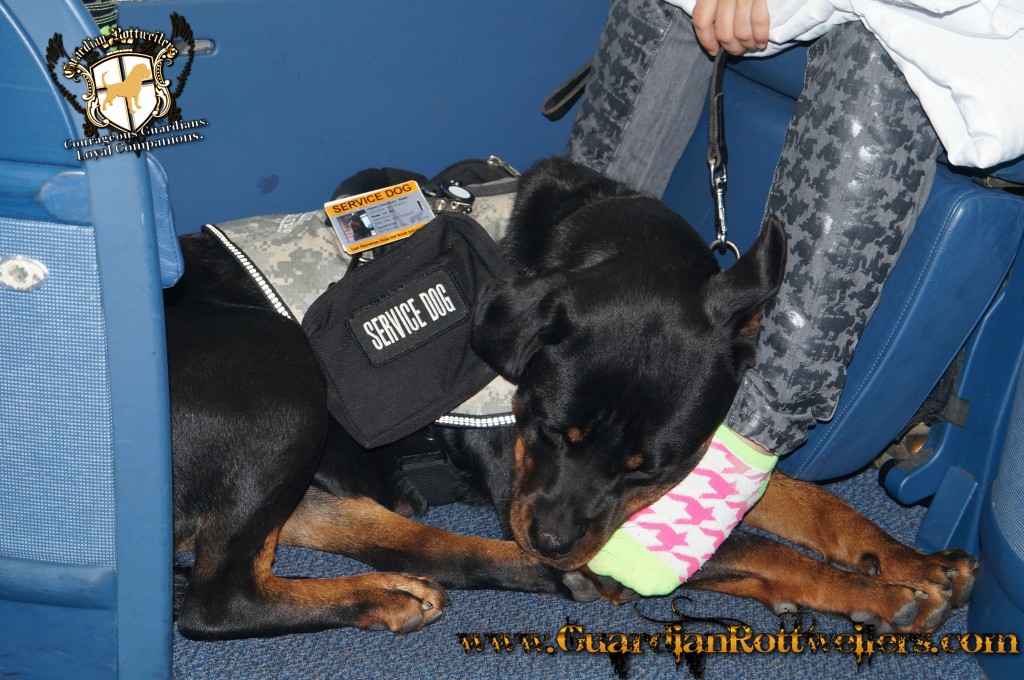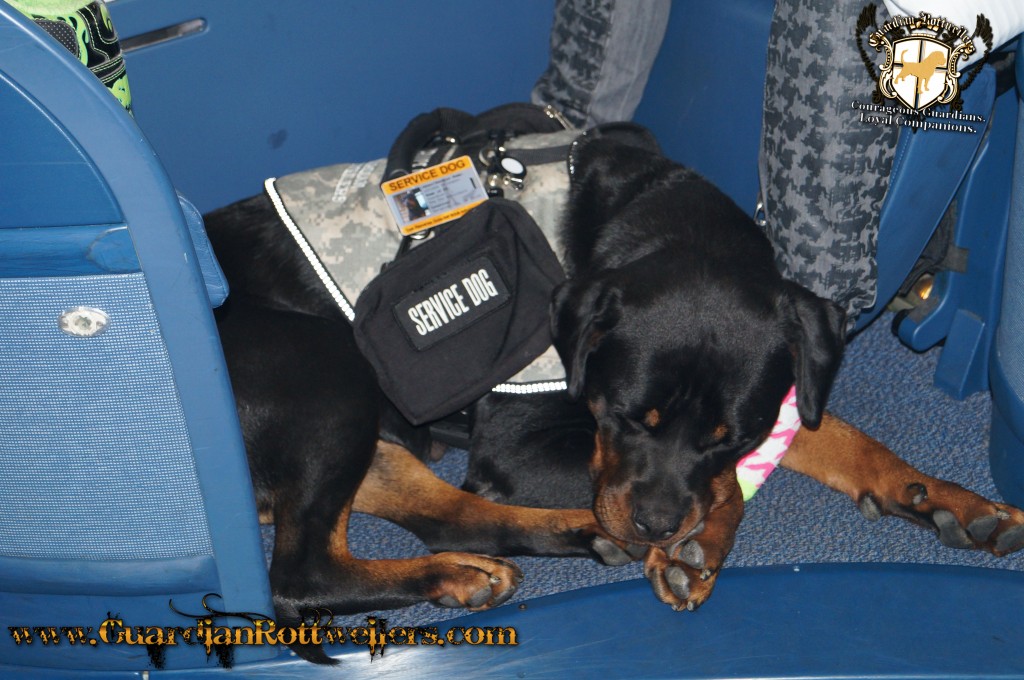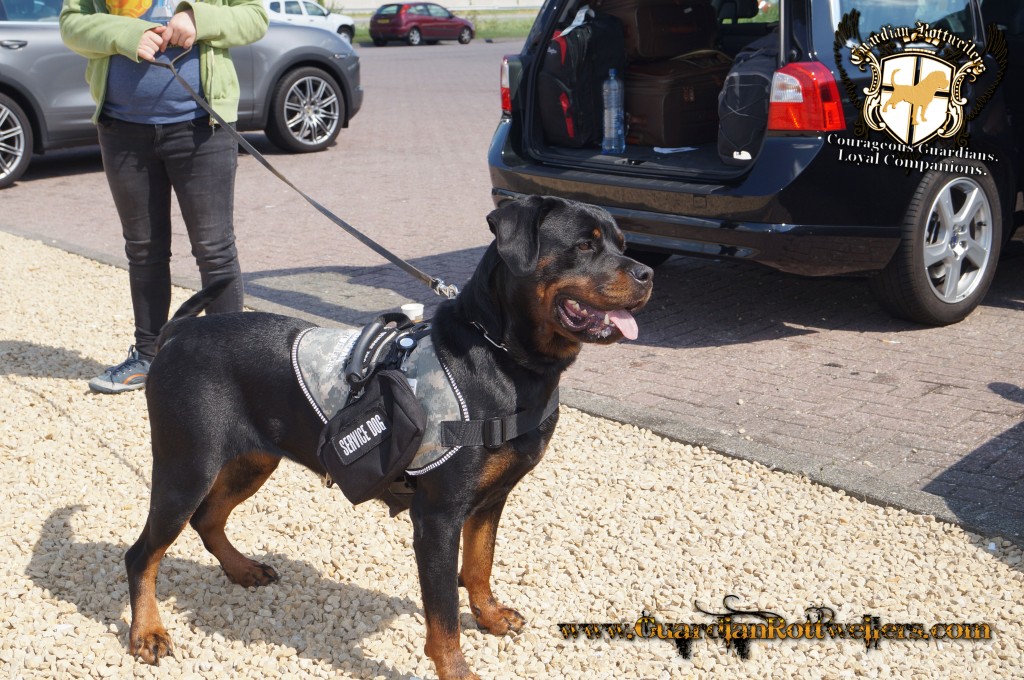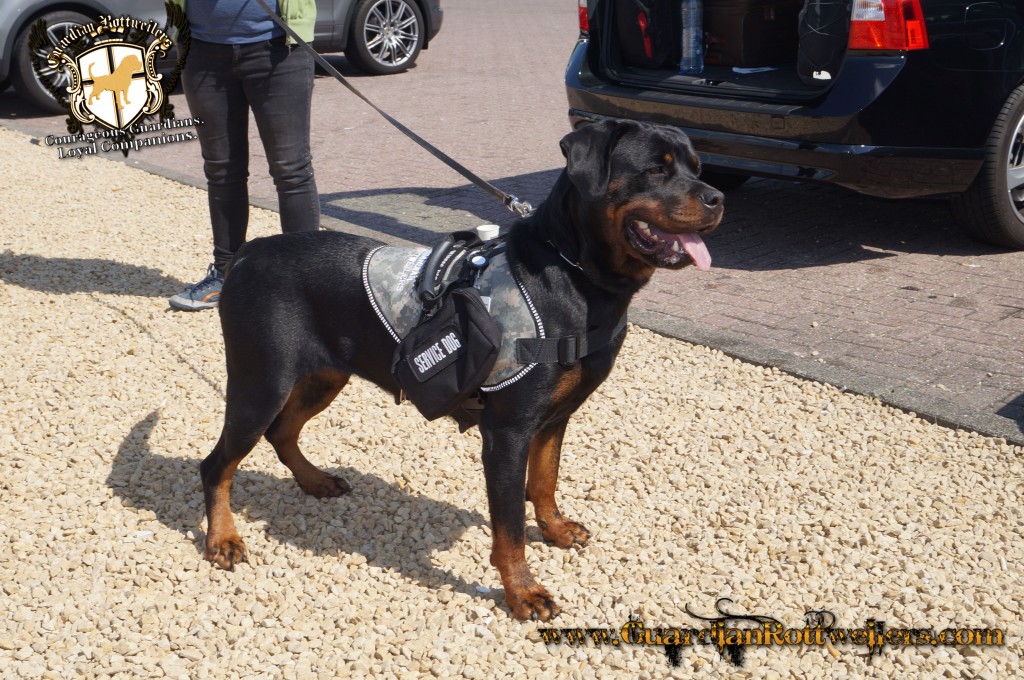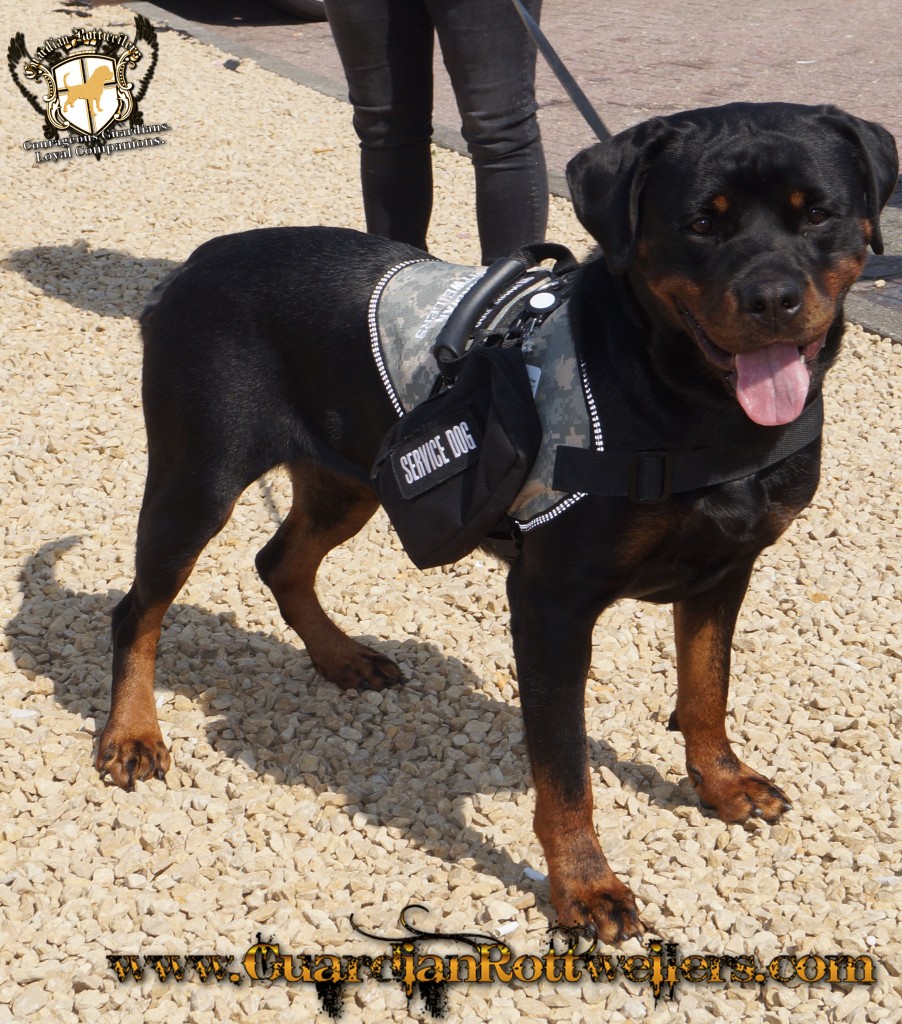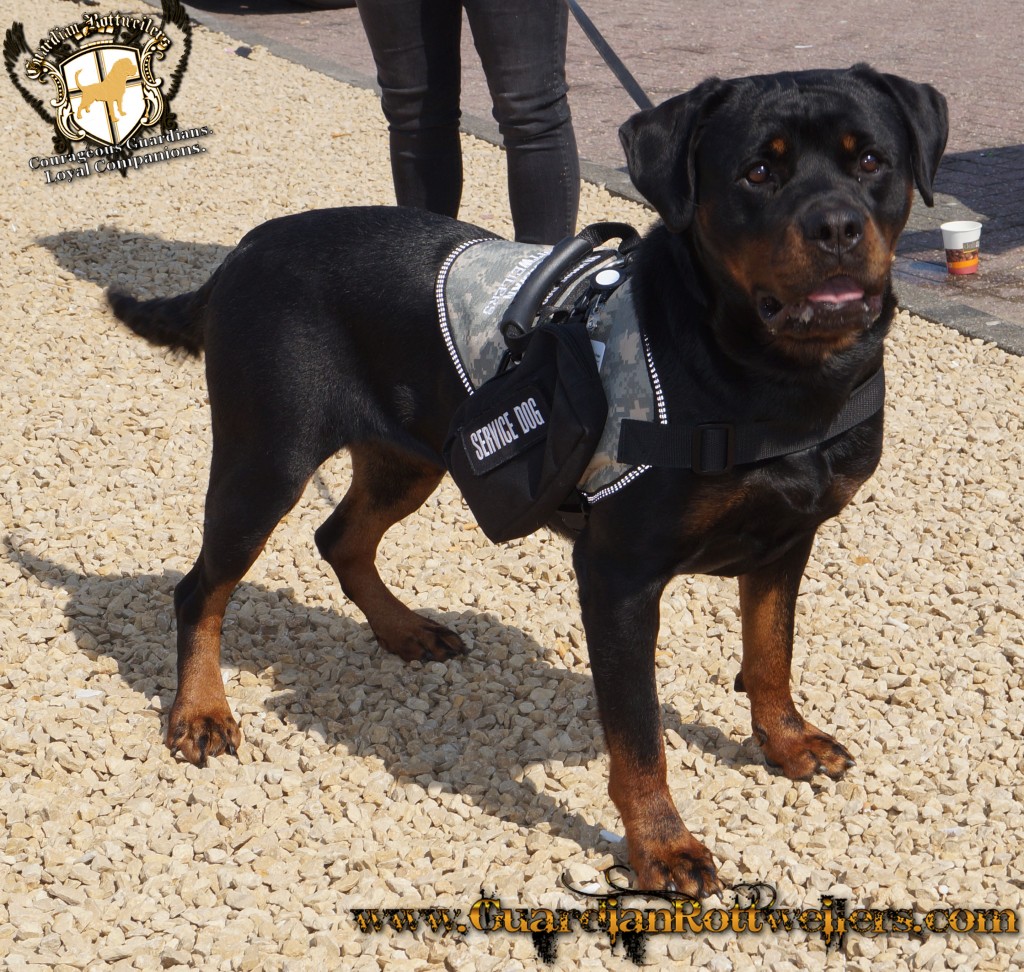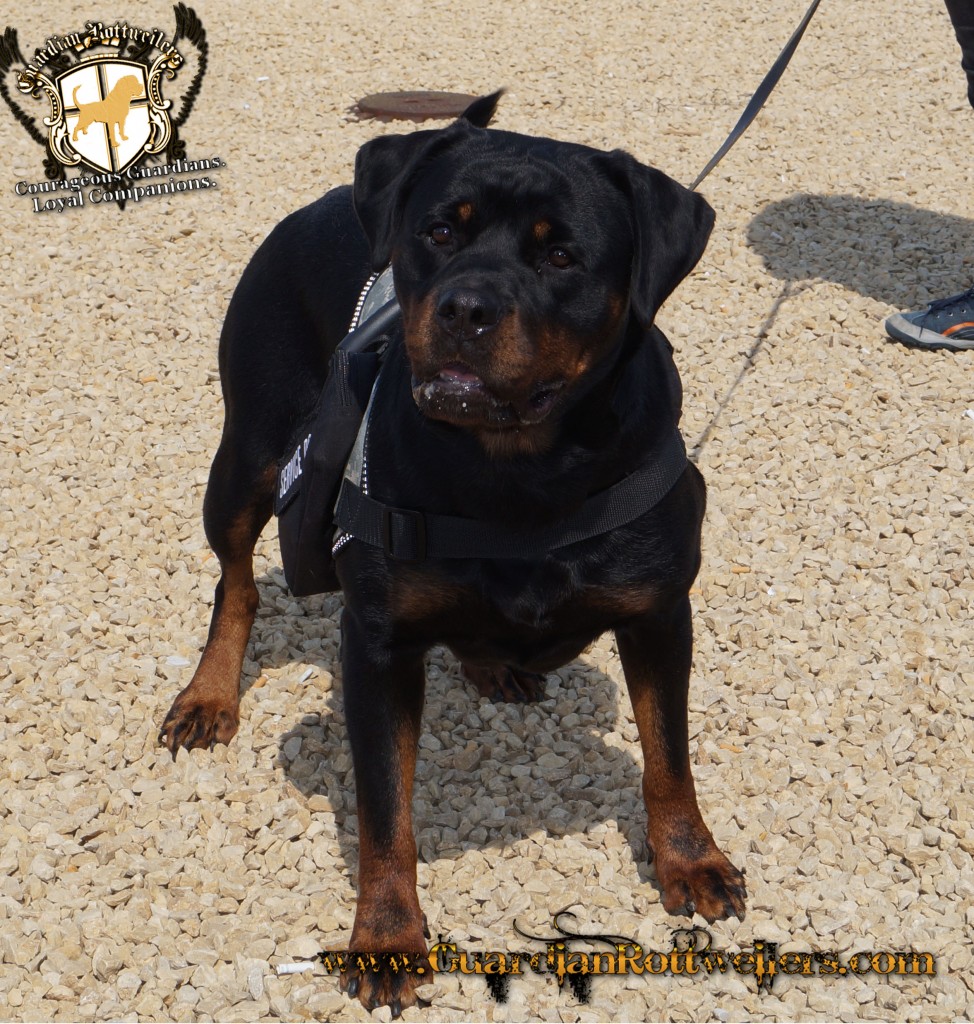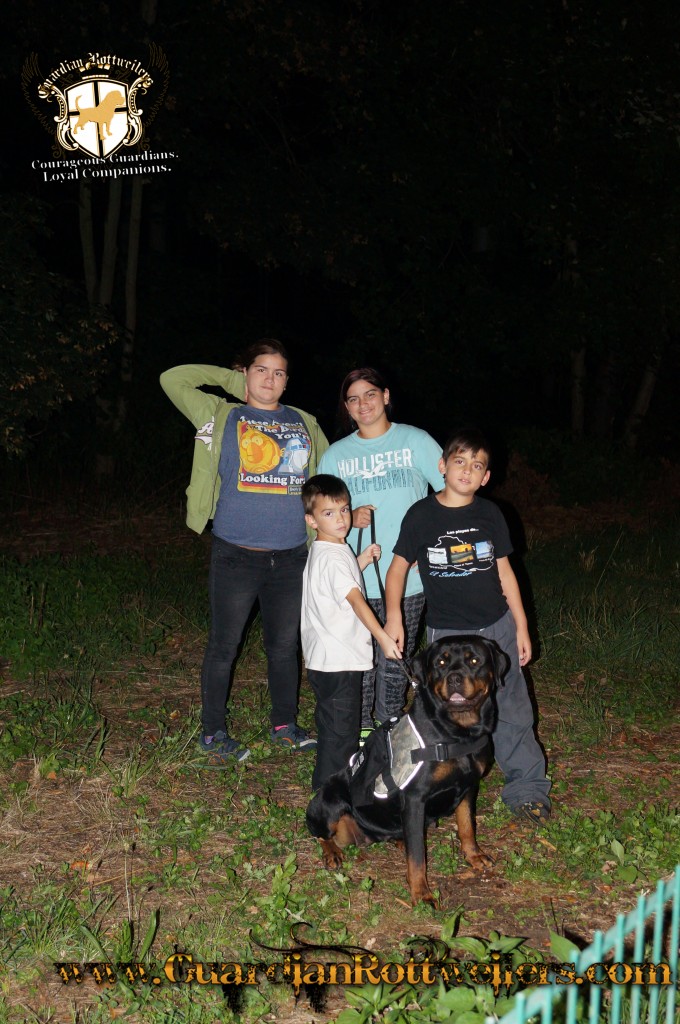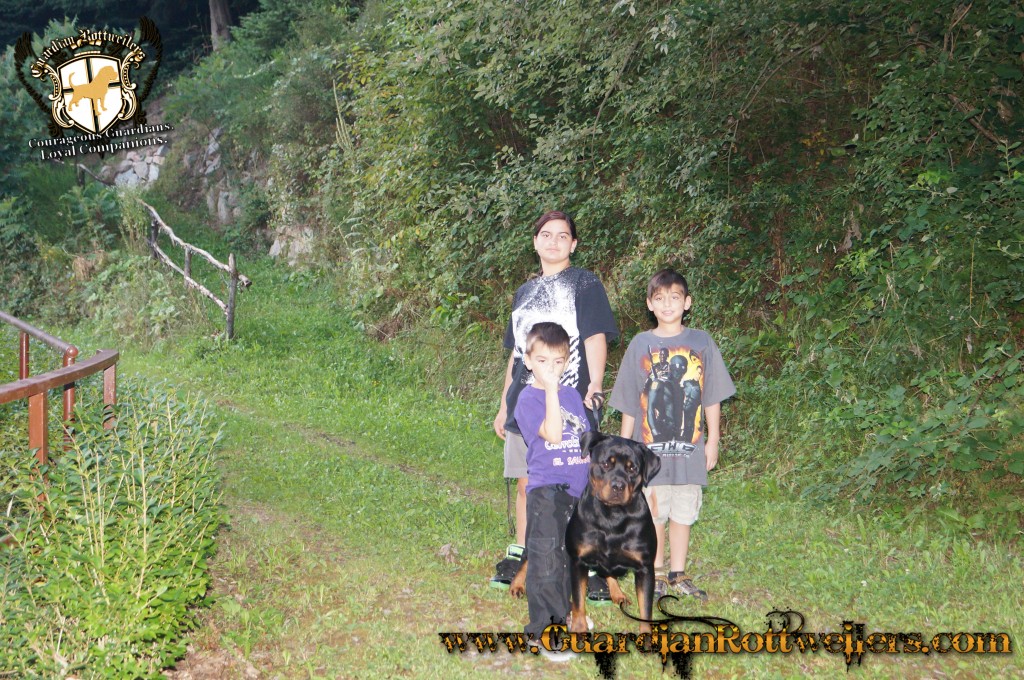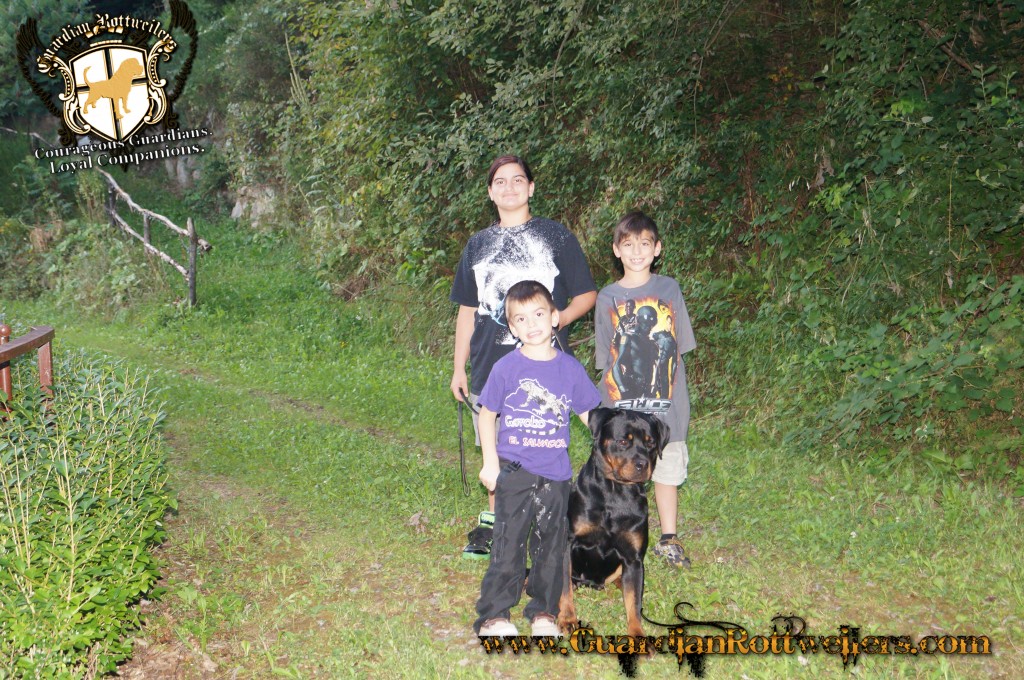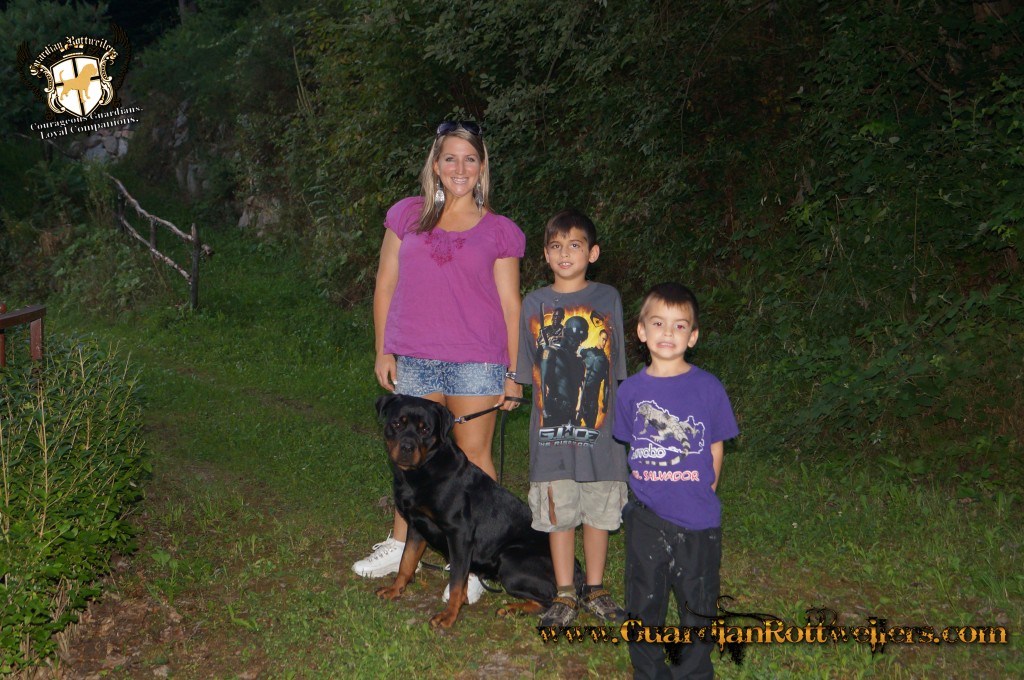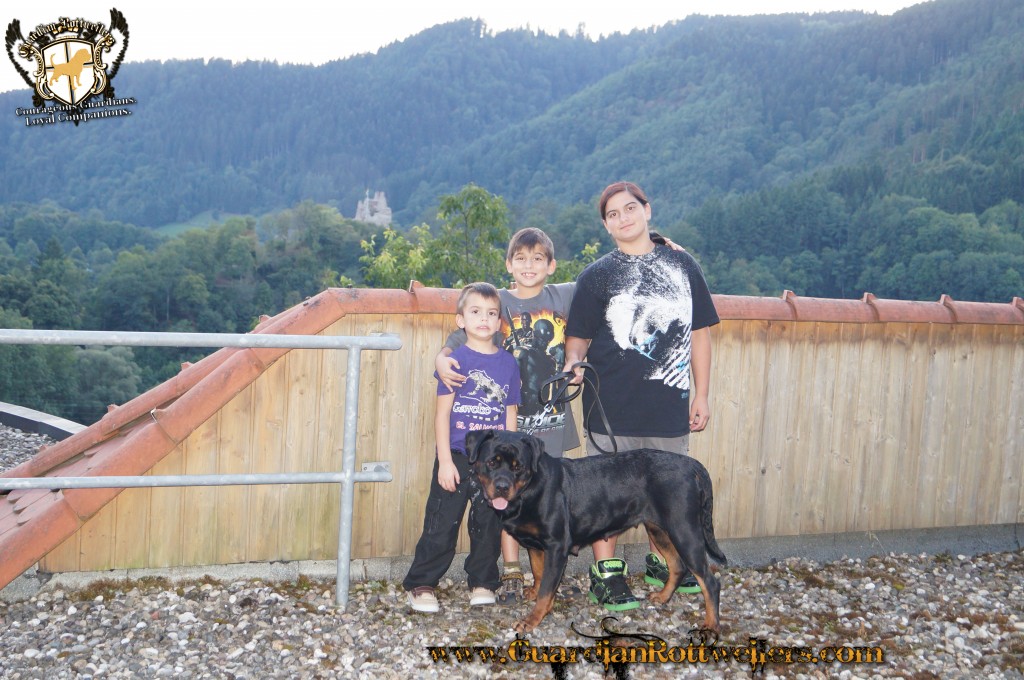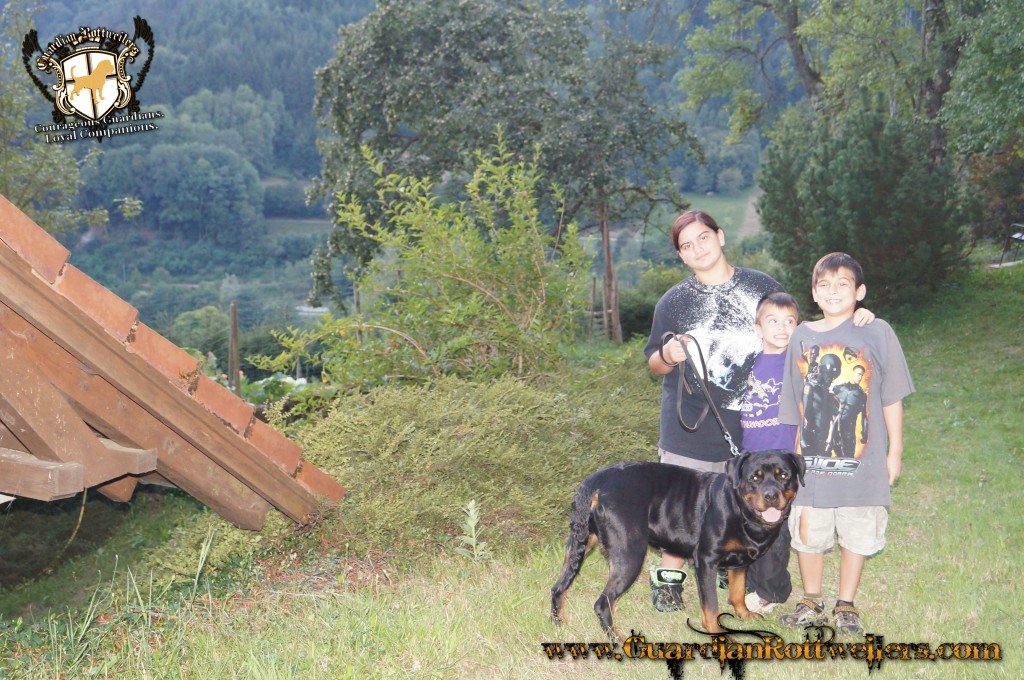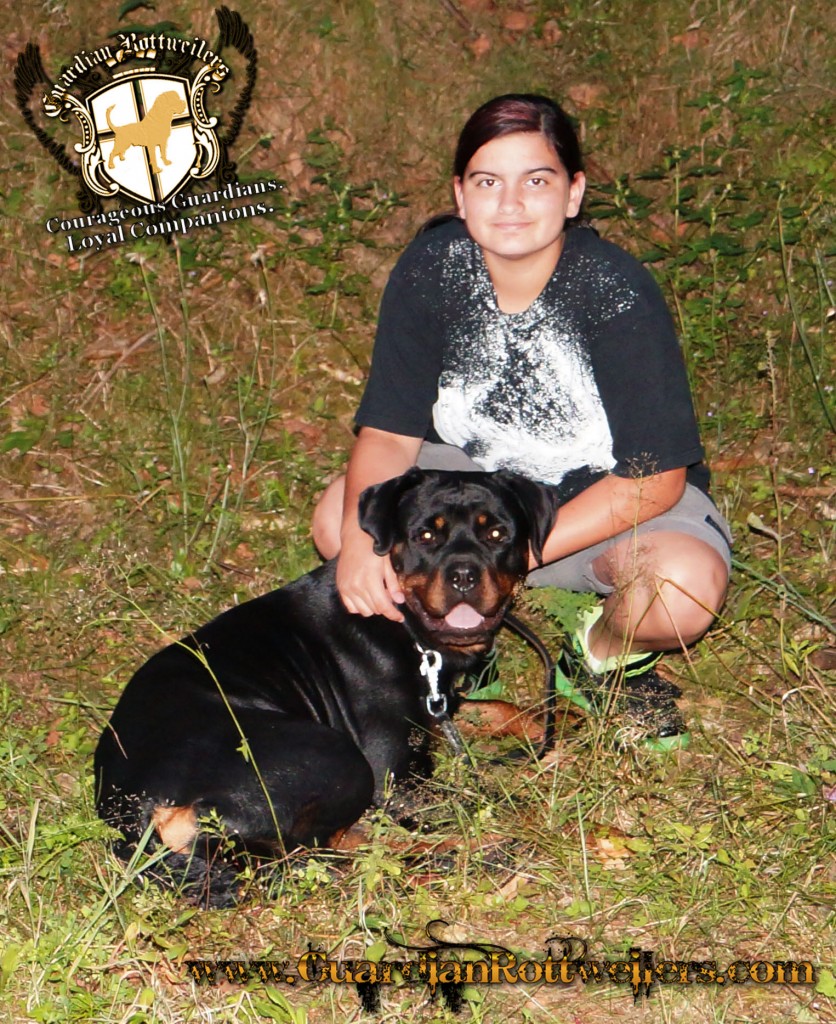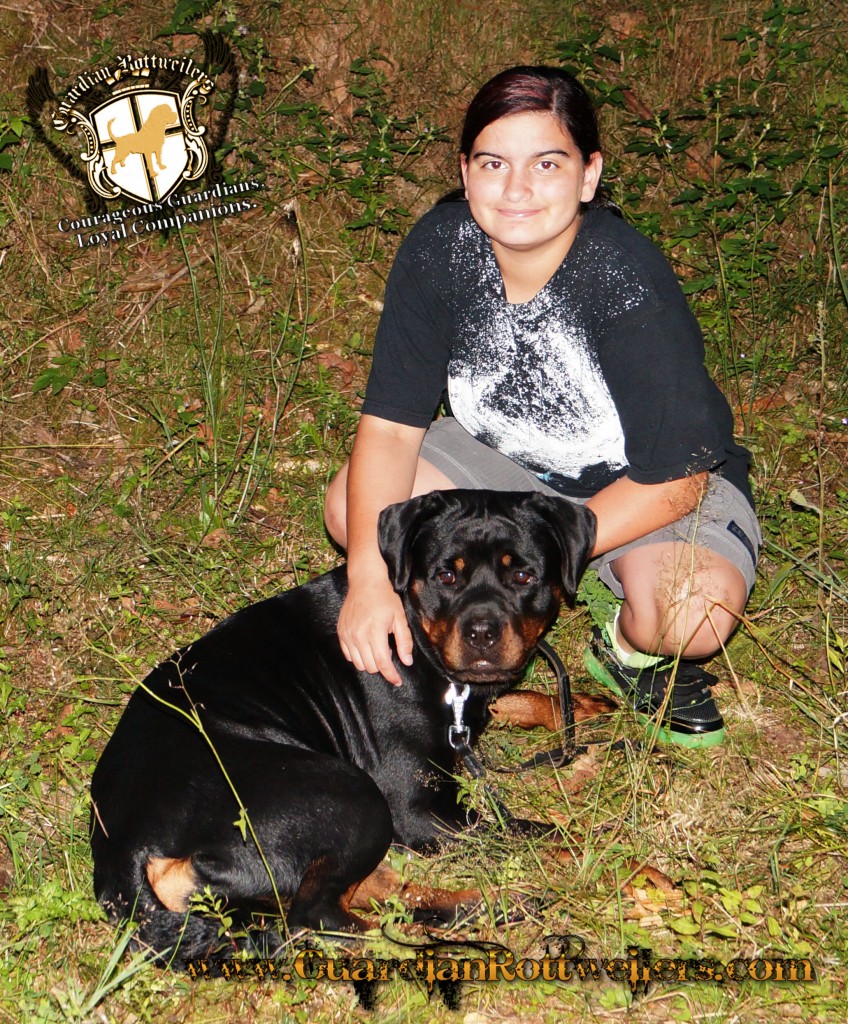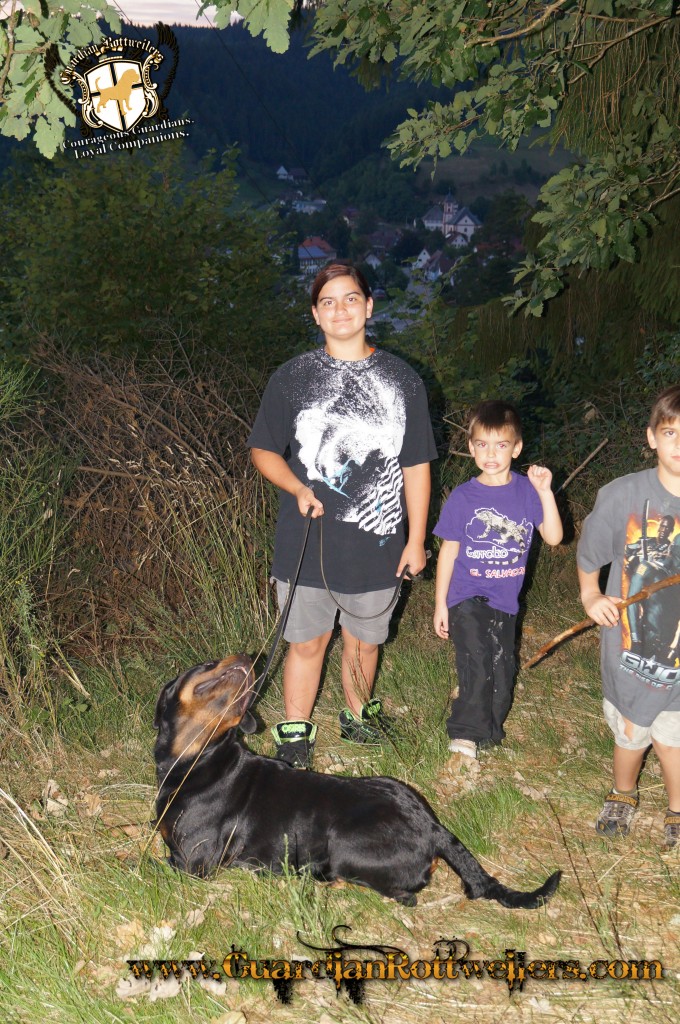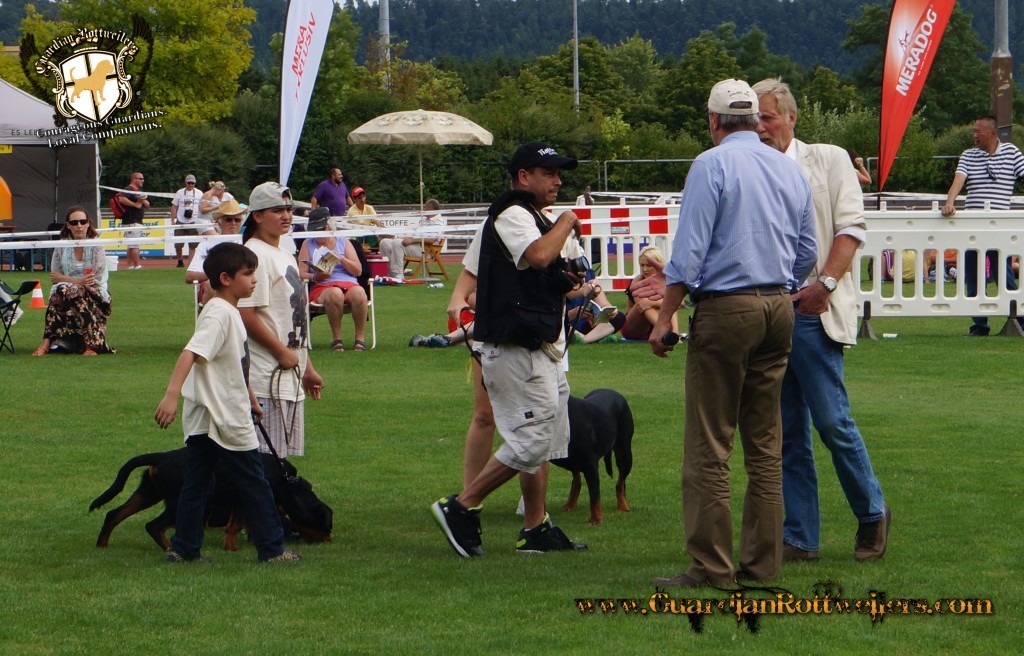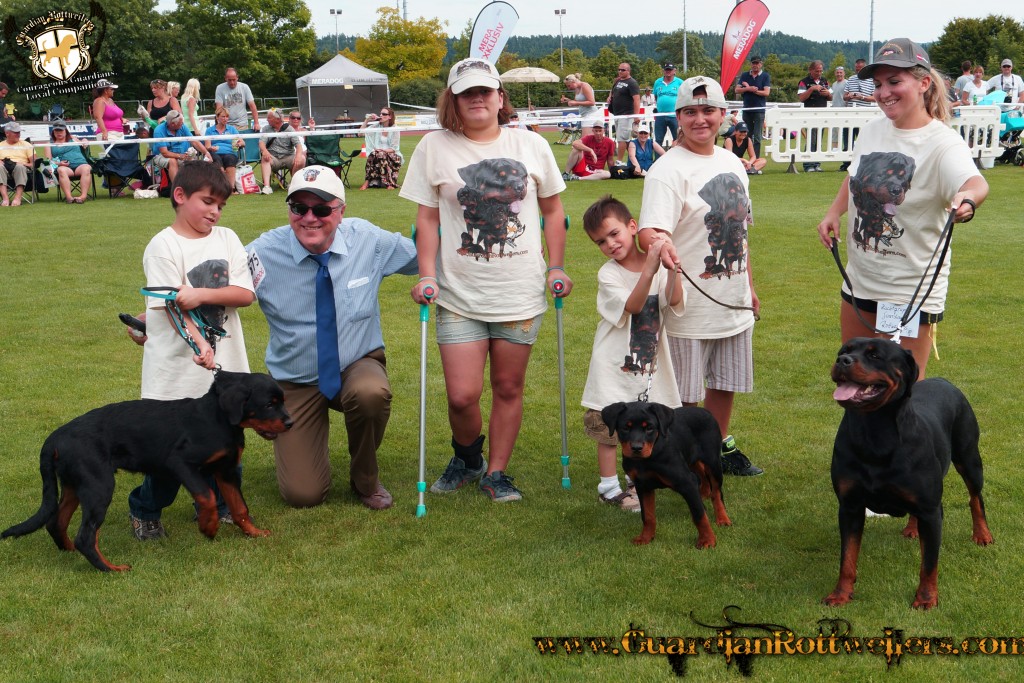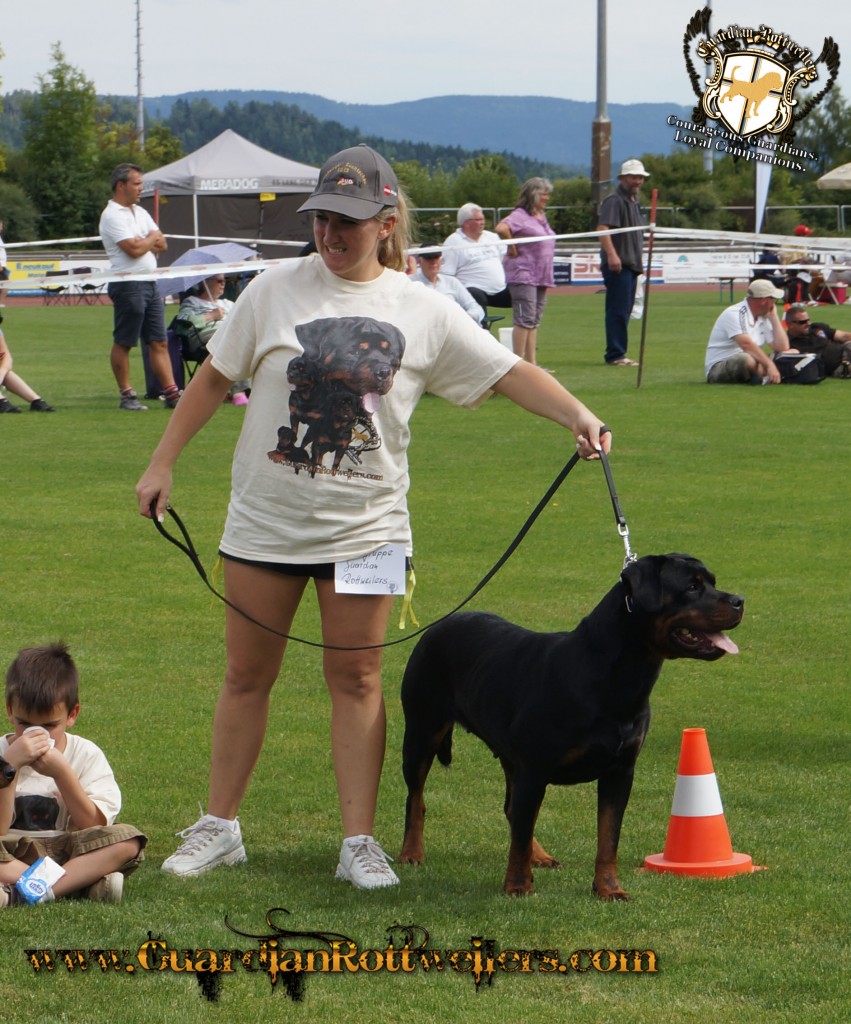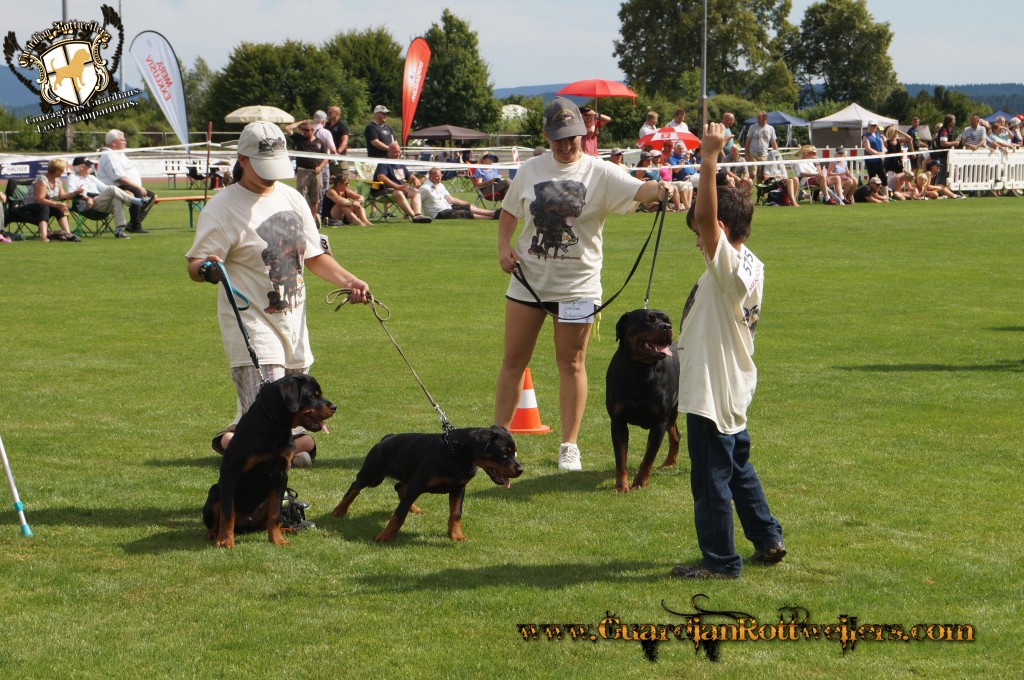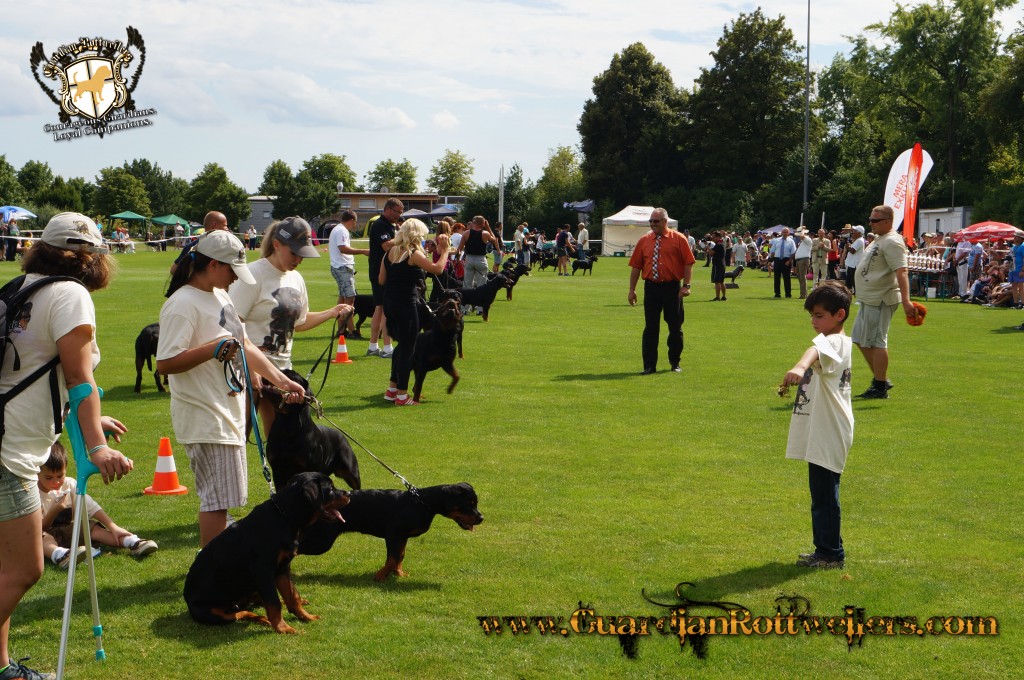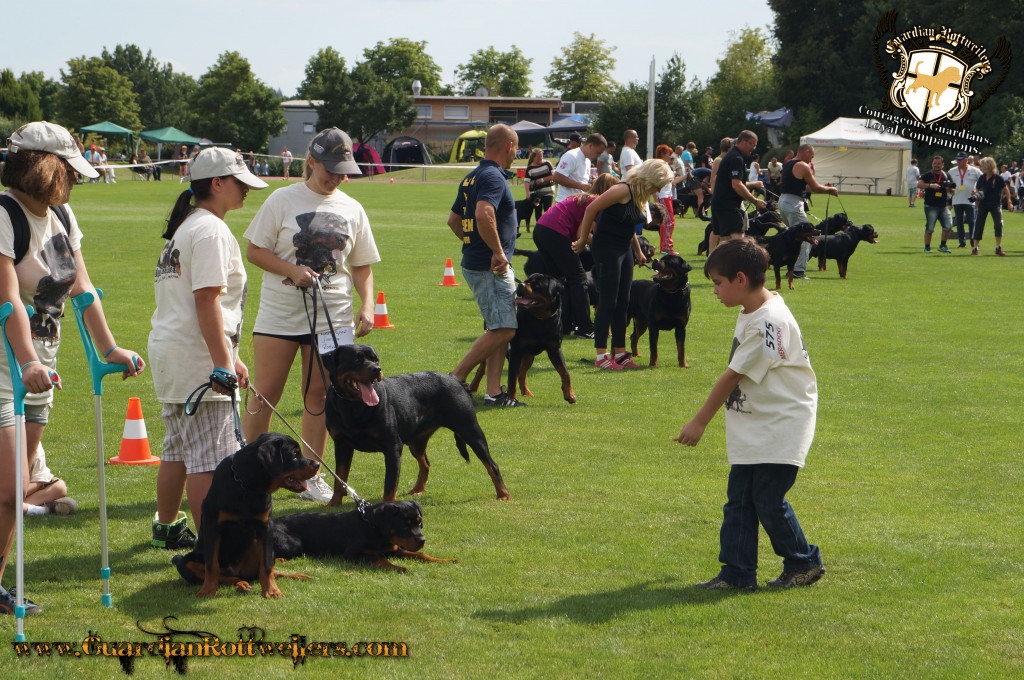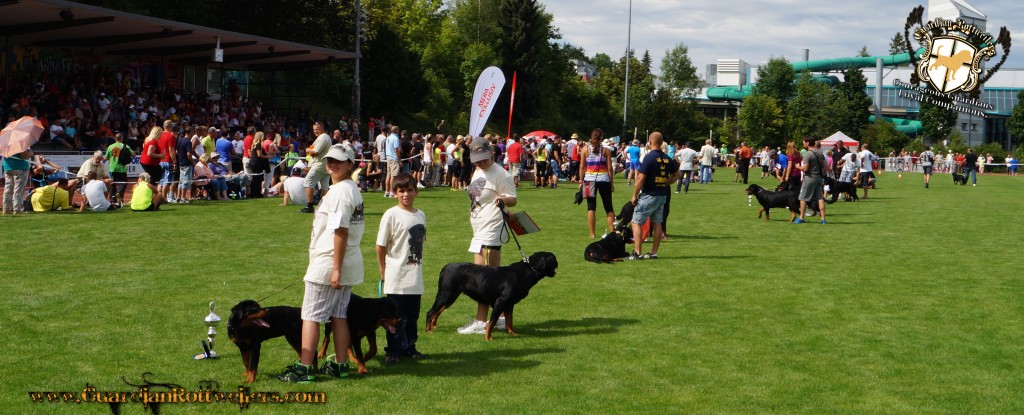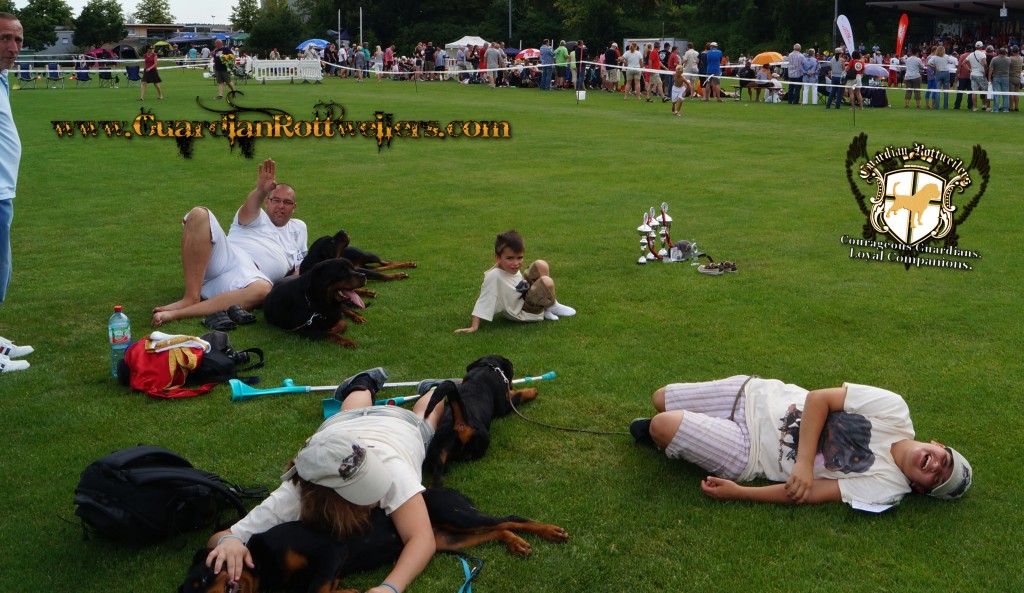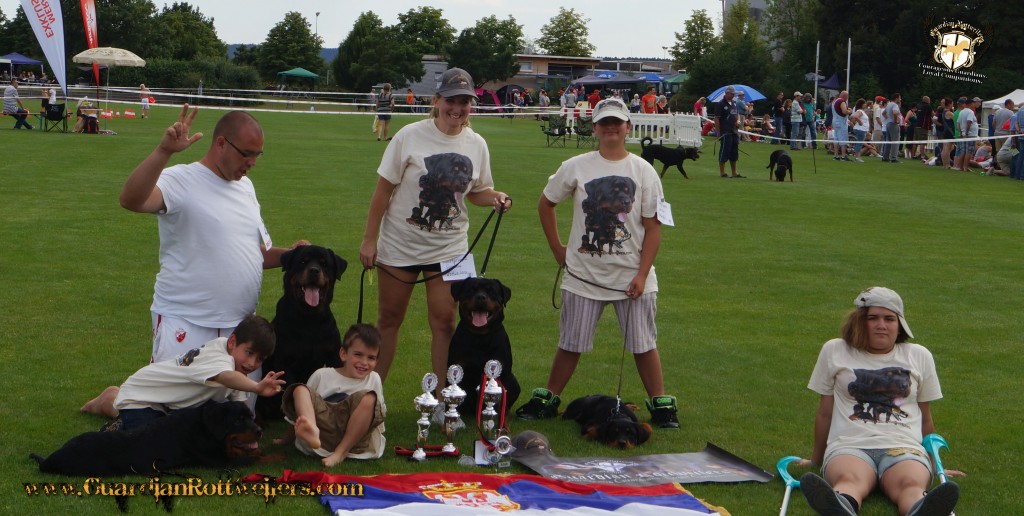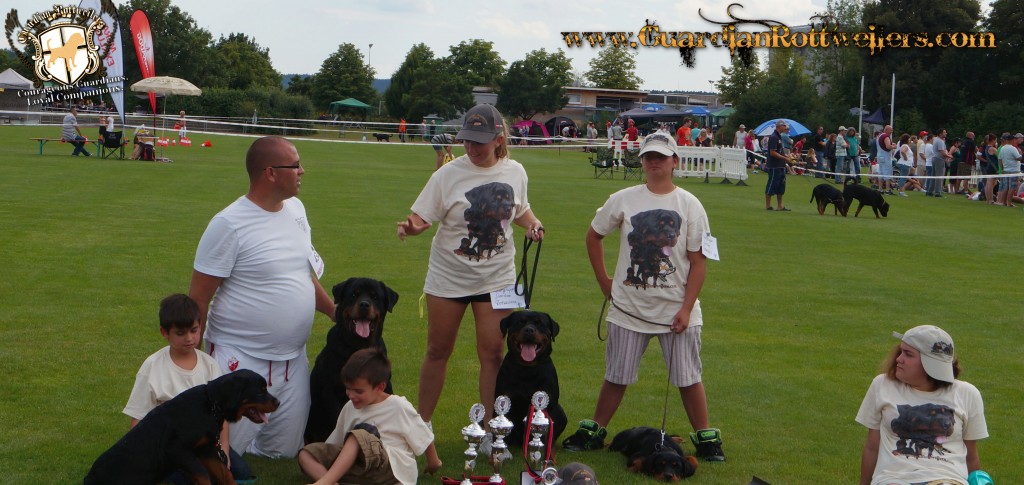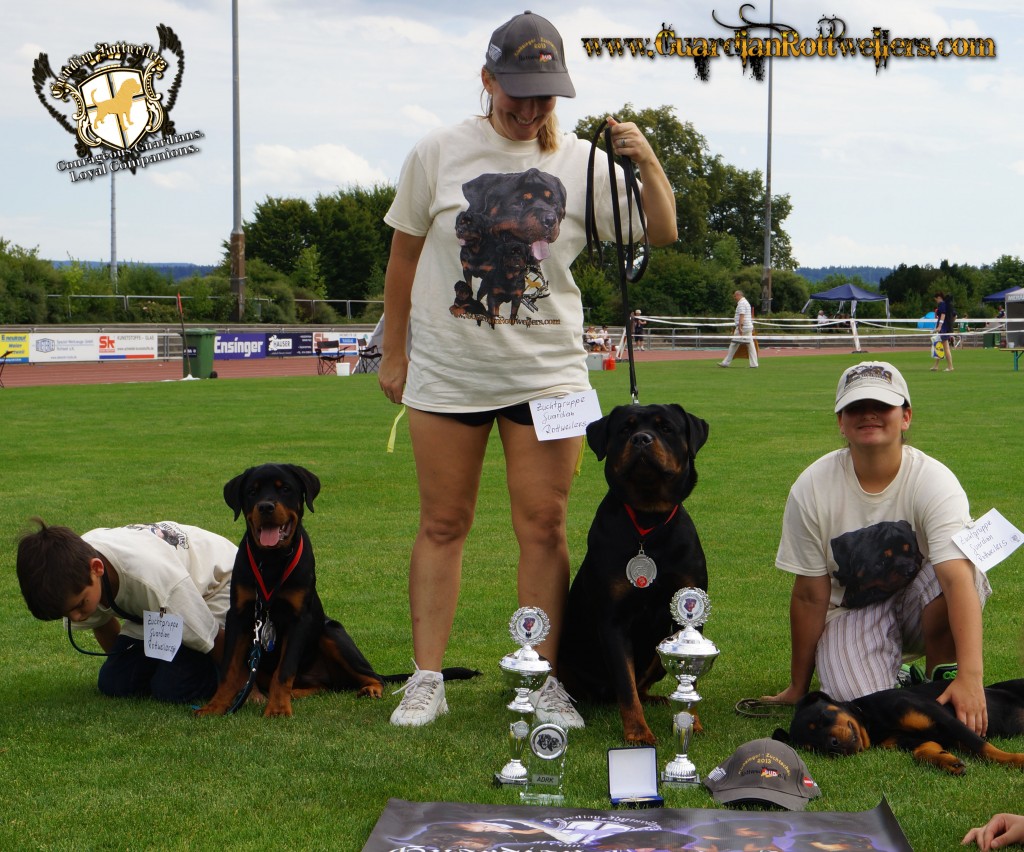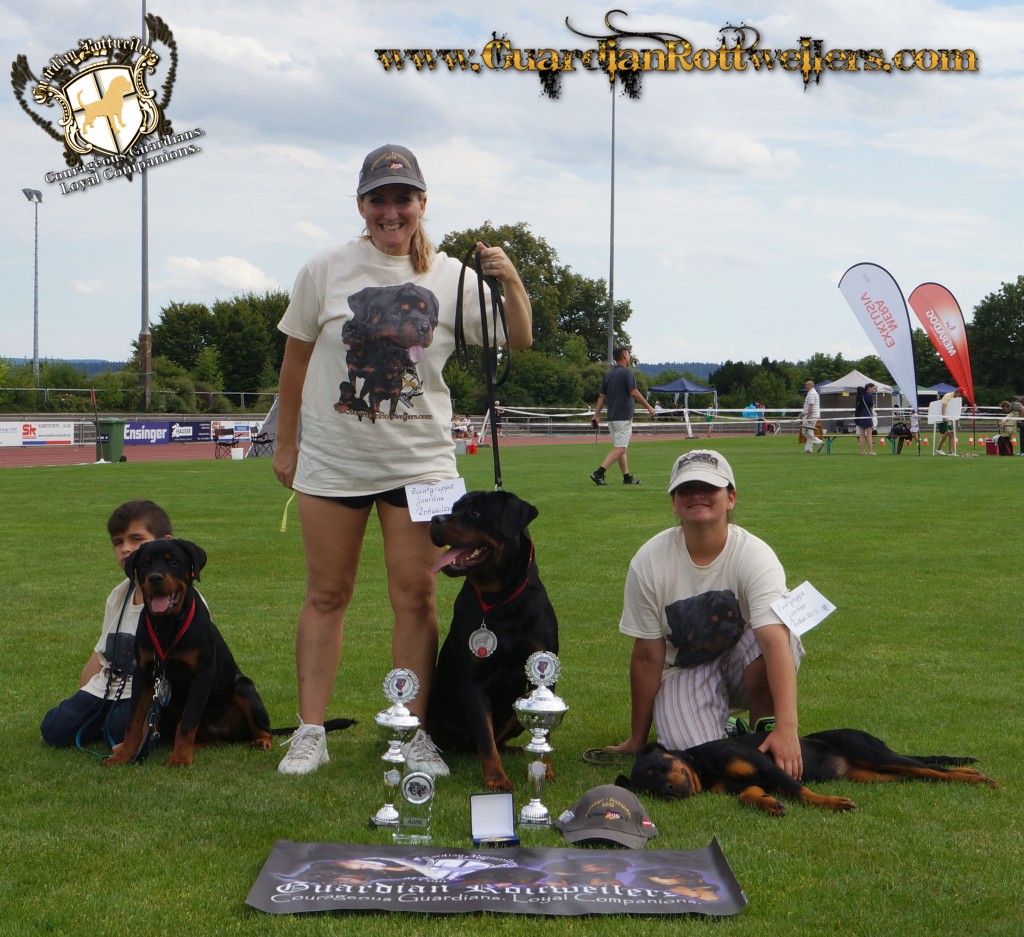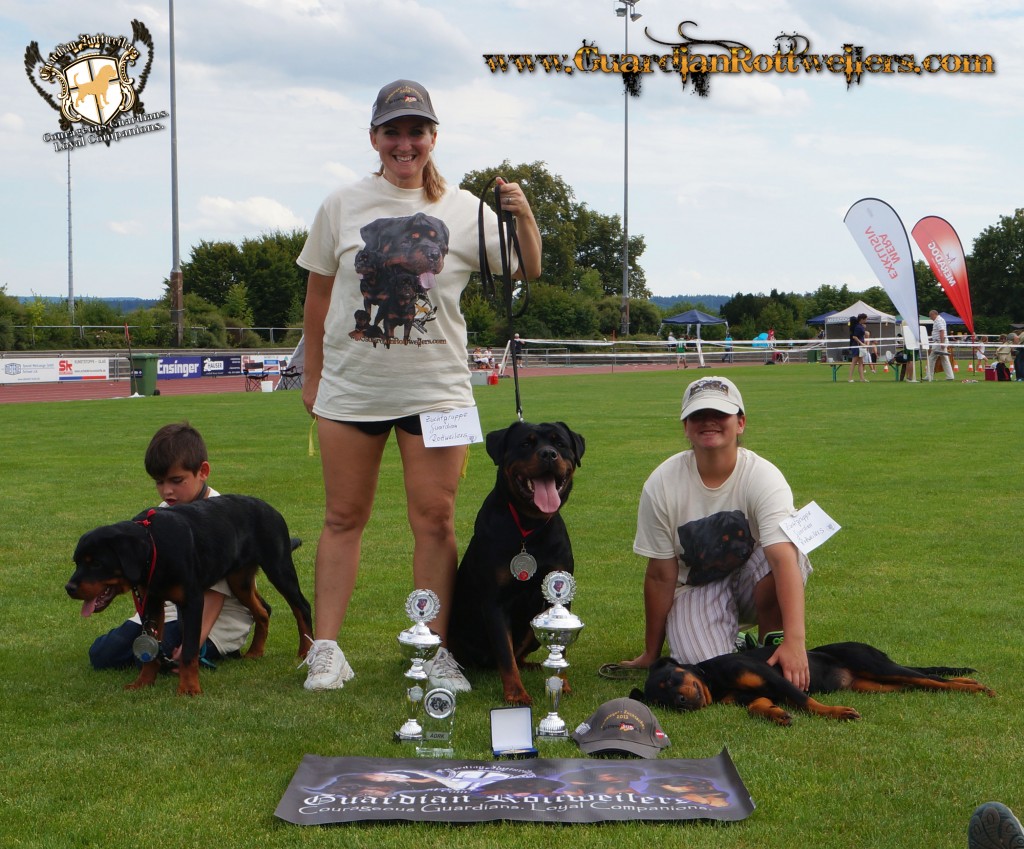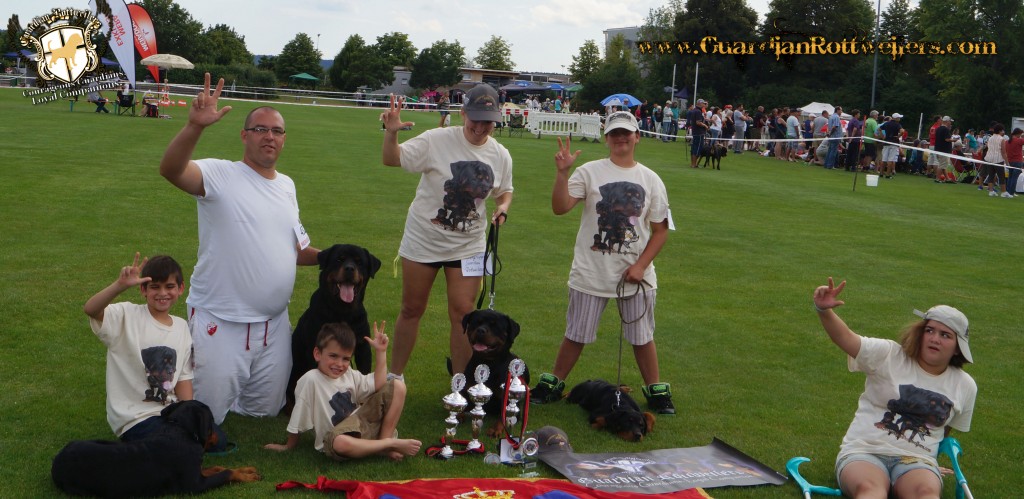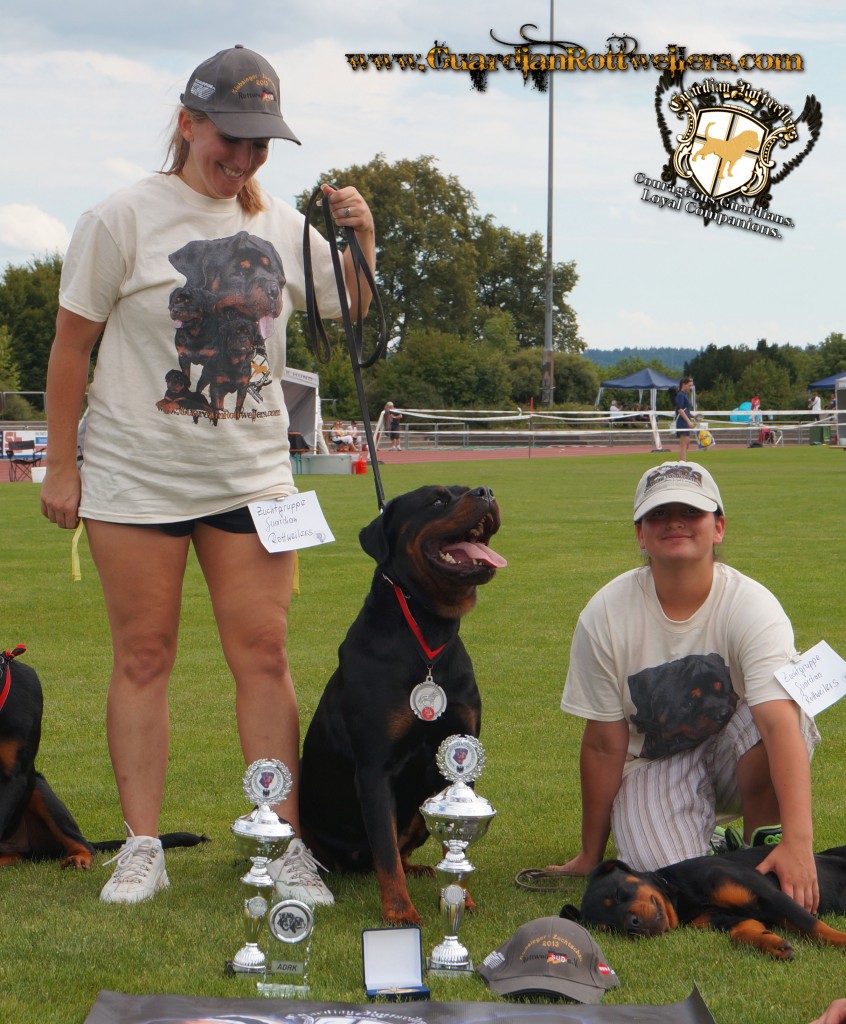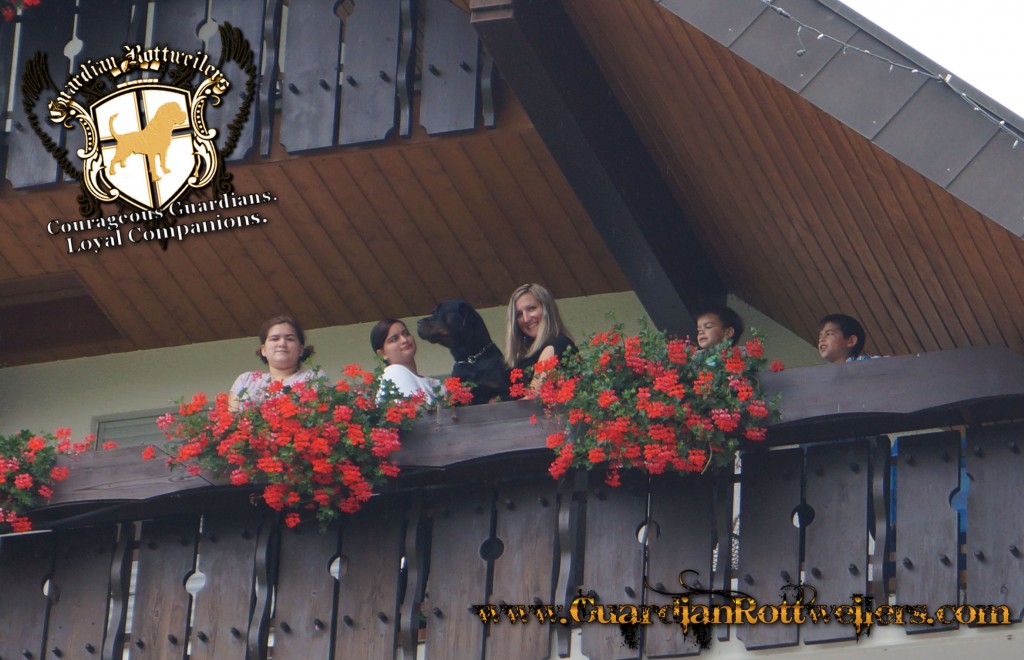 Here is young Geneva in Serbia at 17 months old and already such a gorgeous girl!
Dunjo Von Shambala
(Like Vom Sittard X Ayka Von Shambala

)




Pink-Papered German Import

CHIP #956000002523287

Heart Cert.# RO-CA5094/76M/P-VPI

HD-A  ED-FREI (ADRK)

CH. Maxy Se Ungo-Rot
(Marschall Se Ungo-Rot X Hana Von V.D.O.)
Born:  31 Mar 2007

JR 715771 Rw

AKC #WS34077601

CHIP # 688006000210956
HD +/- (good);  ED +/- (good)  (FCI)
DNA #V609134

CHAMPION ADULT of BULGARIA
CHAMPION ADULT of SERBIA
IPO – I
R.C.A.C.I.B.
5 x C.A.C.
| | | | |
| --- | --- | --- | --- |
| | Pedigree of Guardian Geneva von Gottschalk | | |
I. parents
II. grandparents
III. great-grandparents
IV. great-great-grandparents
Guardian Geneva Von Gottschalk's Breedings, click for more information
(Visited 98 times, 1 visits today)