Guardian Rottweilers V LITTER
Sire: Srecko Timit-Tor
Dam: Luna Ruma Rotts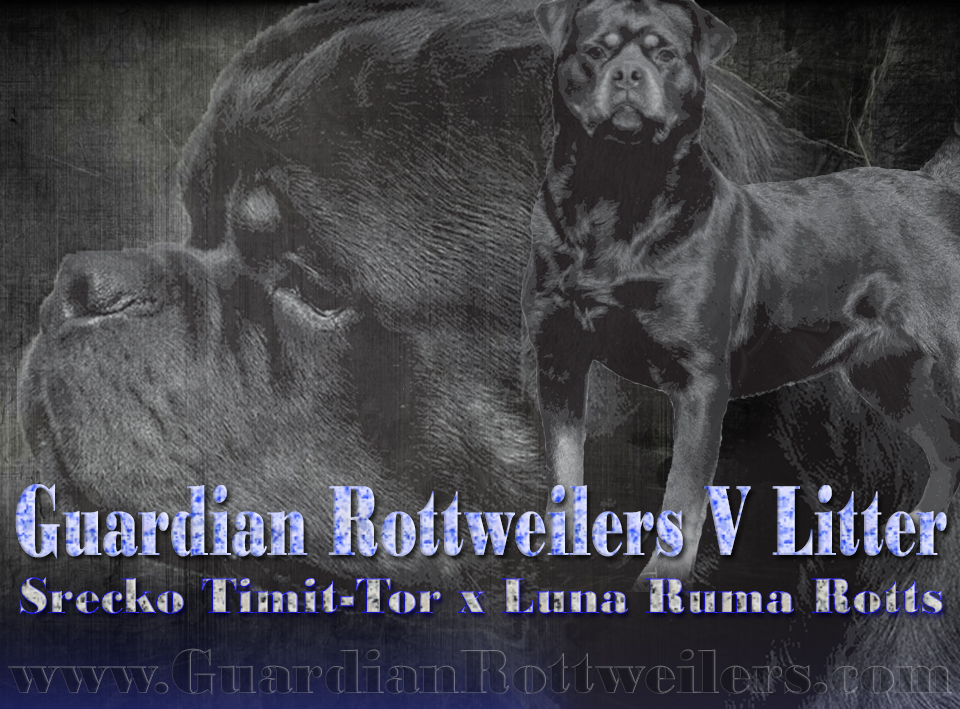 This is Srecko Timit-Tor's FIRST litter in the US!!  He has gained popularity very quickly throughout Europe and Asia and I am so proud to, once again, be able to offer something of his caliber first.  Srecko is the son of Doctor Timit-Tor, grandson of German super star Lex vom Hause Edelstein.  I have been wanting to cross Lex lines on Rik-Rolex lines for some time and I am super excited about these 2 Rolex daughters both bred on his lines.  Luna is a strong, confident female (after my own heart!) and I cannot wait to see what she gives me from Srecko.
Lovely Lady:


Vesna
(Visited 105 times, 1 visits today)