Guardian Rottweilers J LITTER
Sire: "Ox" Branko Se Ungo-Rot
Dam:  Tosca Se Ungo-Rot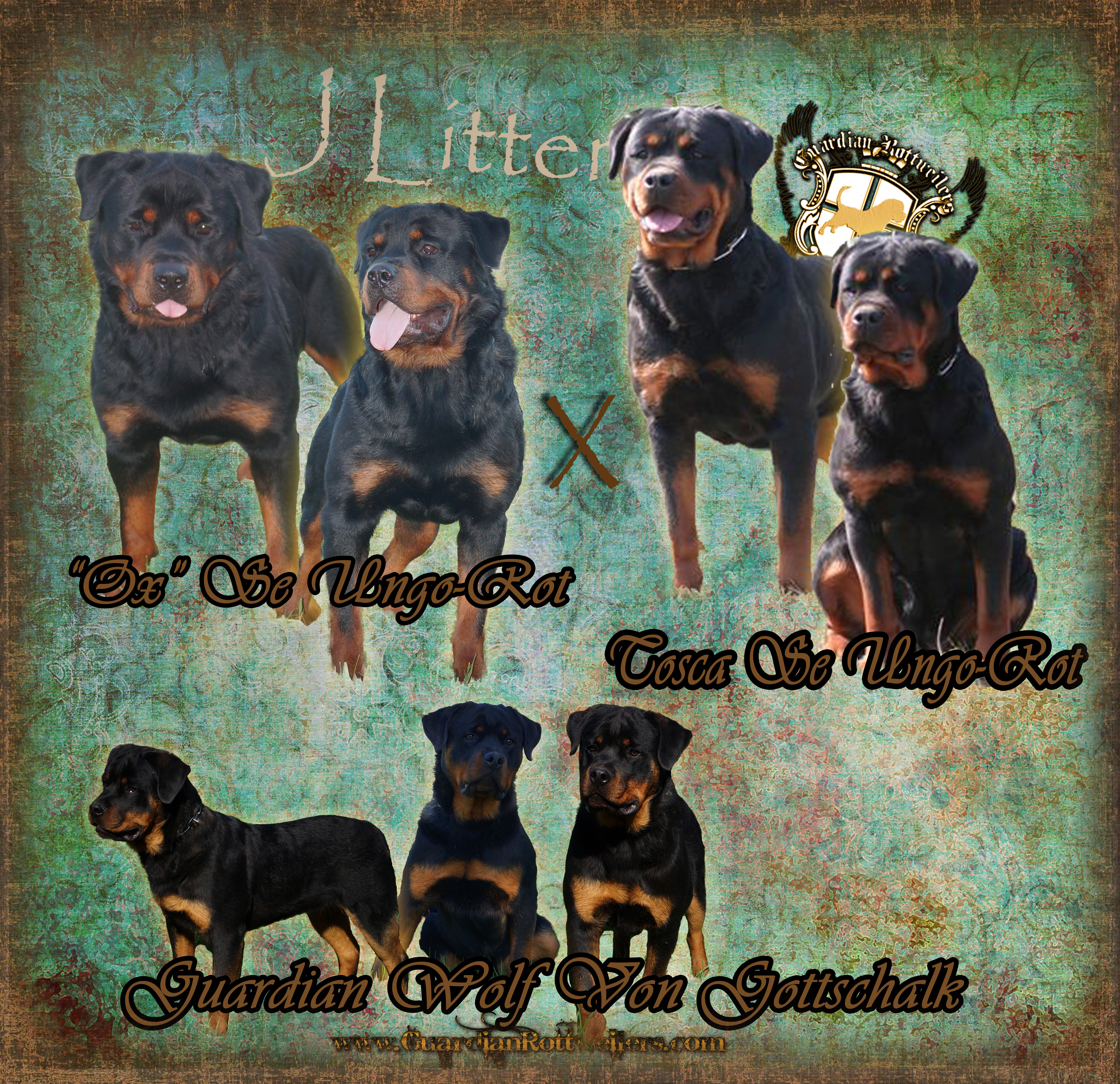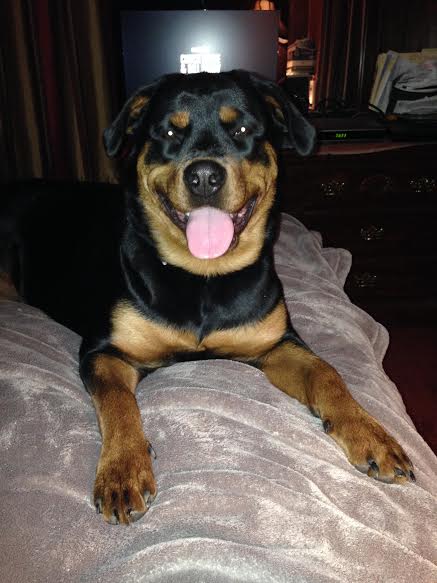 "Ziva" Guardian Jinx Von Gottschalk
Good morning Alice,
I thought I would shoot you an email and let you know we just got Ziva's (Jinx) 20 week booster shots done Saturday and she did real well at the vet appointment.  The vet said she is looking real good and her weight is 37 lbs.  I really like how she is looking on the Fromms Large breed gold dog food.  Ziva's coat is really nice and shiny and very soft.  We have Ziva signed up for a basic obedience class with a local dog trainer that I have heard good things about from our vet.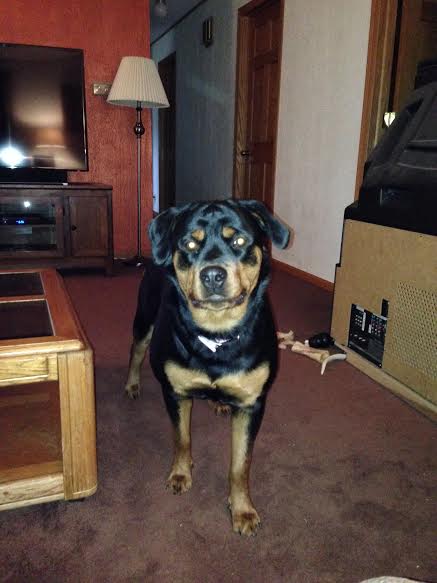 The trainers name is Brian Gagye who runs Special Ops K9 training in North Webster.  Brian is a former Marine sniper and Deputy sheriff from Michigan who started this company a few years ago after being injured on duty in a car pursuit.  Brian had Carol and I go to his 2 hour Dog behavior/Psychology class for humans last Saturday and we will be taking Ziva over to start her classes  in the next week.  Our youngest son Eric and his wife just closed on a home down there last week and moved in Saturday in the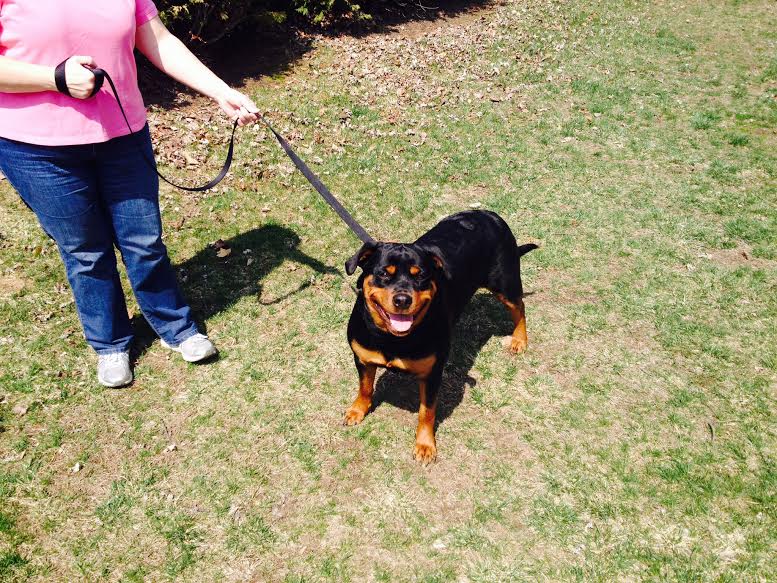 South Port area, so we will be able to take her with us when we visit now and I would like to have you see her sometime when we are down there if you are going to be home and have the time.I will try to send you some pictures soon to, but it seems like we spend all our time chasing after her with no time for snapping pictures.  I had forgot now much time and energy it took for a little puppy.  I'm not sure how you can  keep up with all you have on your plate.  Carol and love having the little black rat around.  We are getting ready to order some 5′ high black pvc coated chain link fence to install in our back yard so Ziva will be able to run off leash and play ball.  I hope weather cooperates this fall so I can do it myself and get it done before snow flys.
Carson
Hello Alice,
 I thought I would send you a quick update on Ziva (jinx). She is doing real good and has now been through two heat cycles. I have been real busy this summer making things better for my little girl. I have put up a 5′ high chain link fence around our whole back yard and Ziva loves it. Ziva has been able to run and exercise and loves being outside. I built a small deck behind my garage for the wife and I to let Ziva go outside from inside the garage so no more walking around the house to the backyard on rainy days to let her go potty! Ziva has still got a very nice disposition and temperament around everyone and still likes giving kisses to us. Carol and I both believe this Rottweiler has been the prettiest and best tempered Rottweiler we have had. We still are feeding her the Froms large breed puppy food for now and she looks great ! Nice strong well developed muscular legs etc.. I've not seen any limping or sudden yelps like I did with my last two Rott girls so I wouldn't expect any hip problems like I had with them. I think you dud a very good job with this litter. I hope all the other pups from this litter are dojng as good as her?  I will try to snap a few pictures and email to you shortly . I Hope your Family has a Merry Christmas . 
Carson Slone
Hello Alice,
I hope all is well with you and your family. I thought I would send you a picture and a quick update on Ziva ( Jinx ) she turned six years old on Saturday and remains in very good health and has a very good temperament. Ziva is still on Fromms dog food and has been since we picked her up from you and has done well on this food. We are trying to slim her down just a little bit but as you very well know Rotts love to eat and she loves her treats ! Ziva of course is an inside dog but loves to go outside and patrol our fenced in back yard for the rabbits that seem to get under the fence and taunt her into chasing them . We enjoy having her in our lives as she is very much one of the family.
Regards,
Carson Slone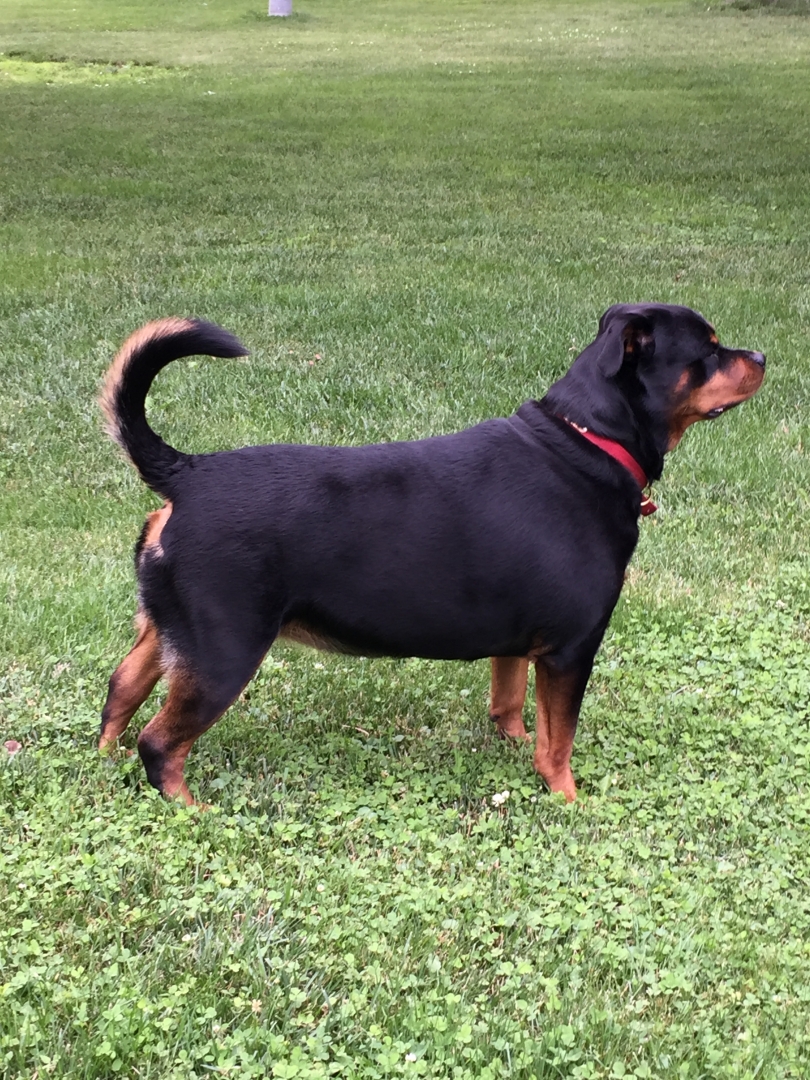 (Visited 46 times, 1 visits today)