This is a very special litter and our first litter to not only have 3 Service dogs in the first 2 generations of the pedigree, but a pedigree that includes DIESEL, SERENITY, GRAND CHAMPION EVA, and BASTER OF SILBER FILD KG– ALLL in the first 2 generations!!  It was a unanimous family decision that this litter should not follow the typical alphabet and have the pups named after the litter letter we are on, but rather name all of these pups after SUPERHEROES!!  I hope you enjoy the Superhero names my kids have picked out to suit the personalities of each puppy!  (as always, you are free to chose any call name you like and it does not have to be a Superhero name; the Superhero name is for the puppy's registration only).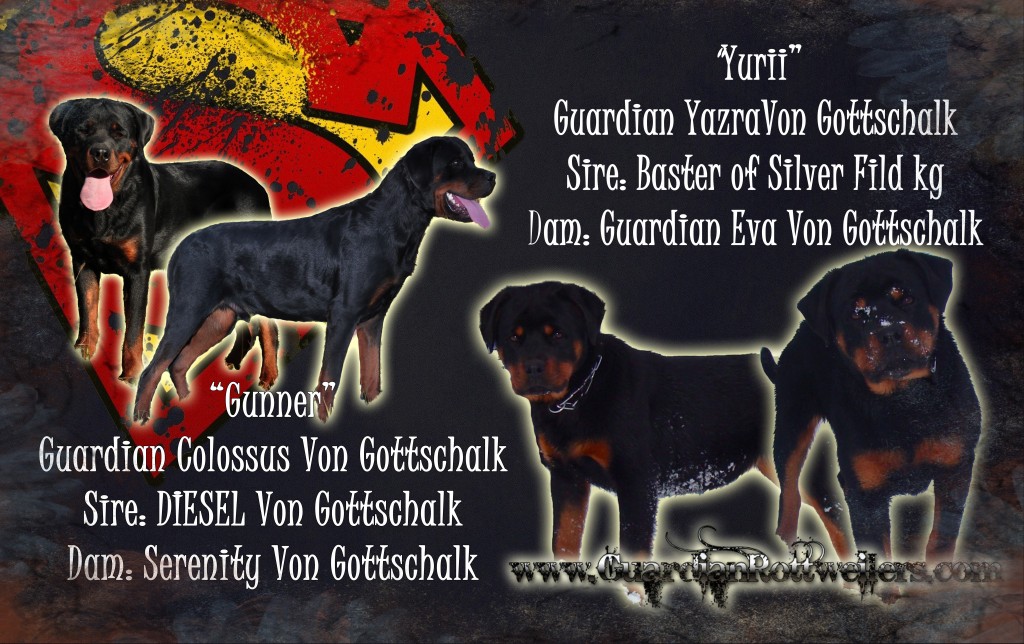 Puppies at 3 weeks old eating- soooo messy, but soooo cute!
Superheroes go to visit First Grade at Union Elementary!!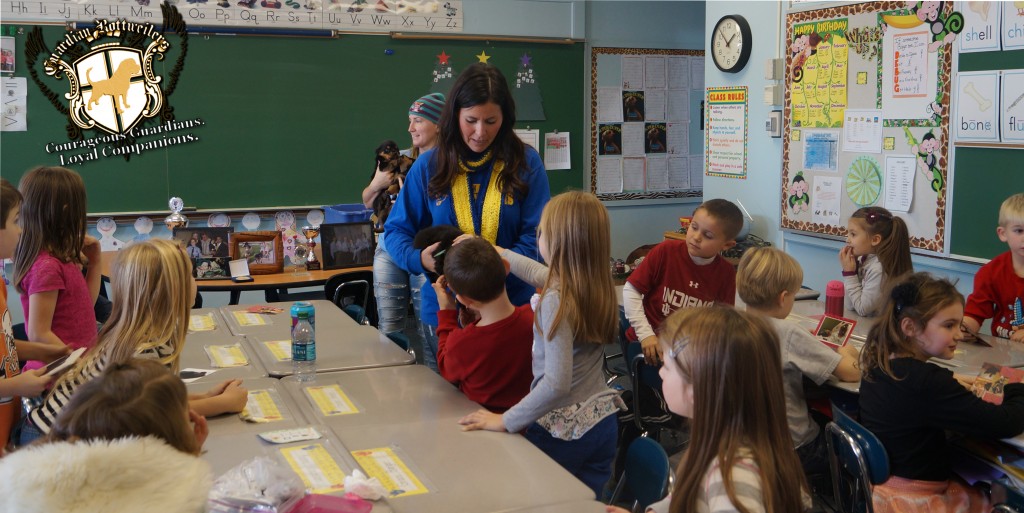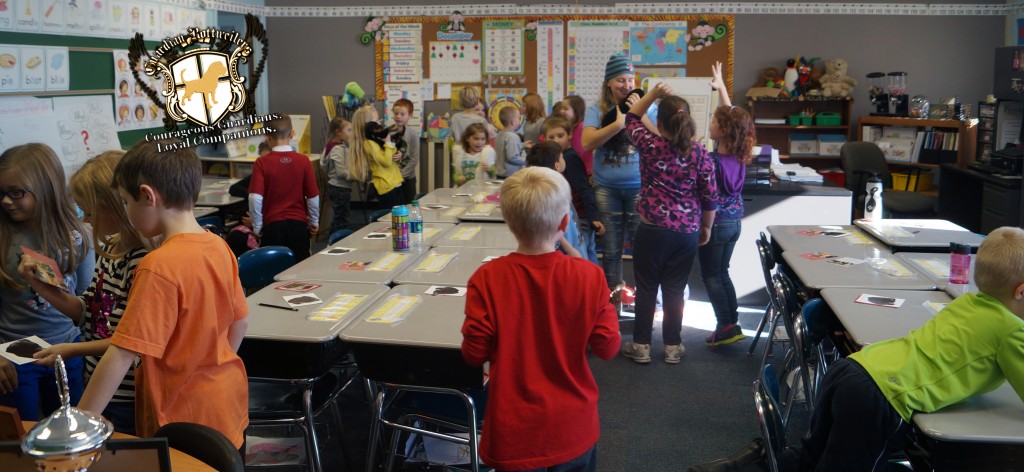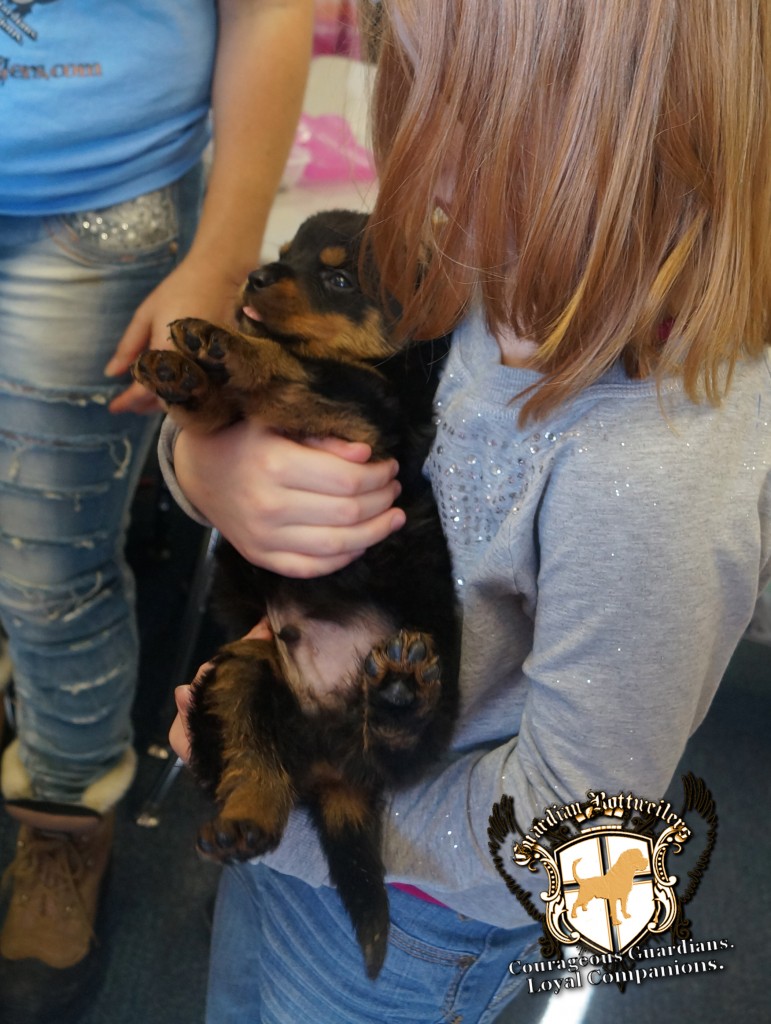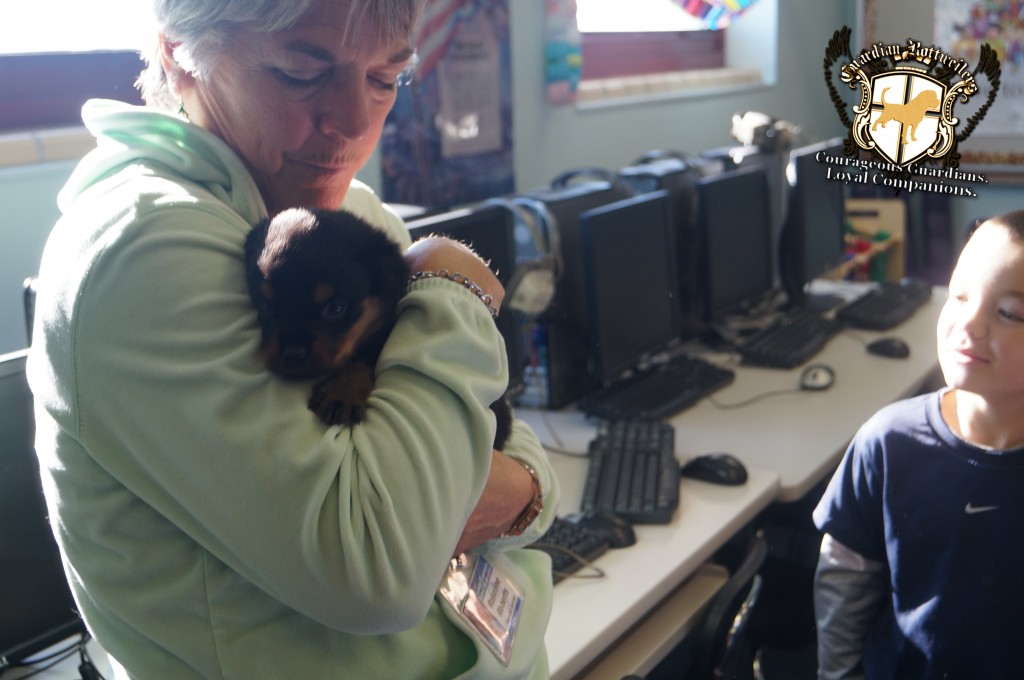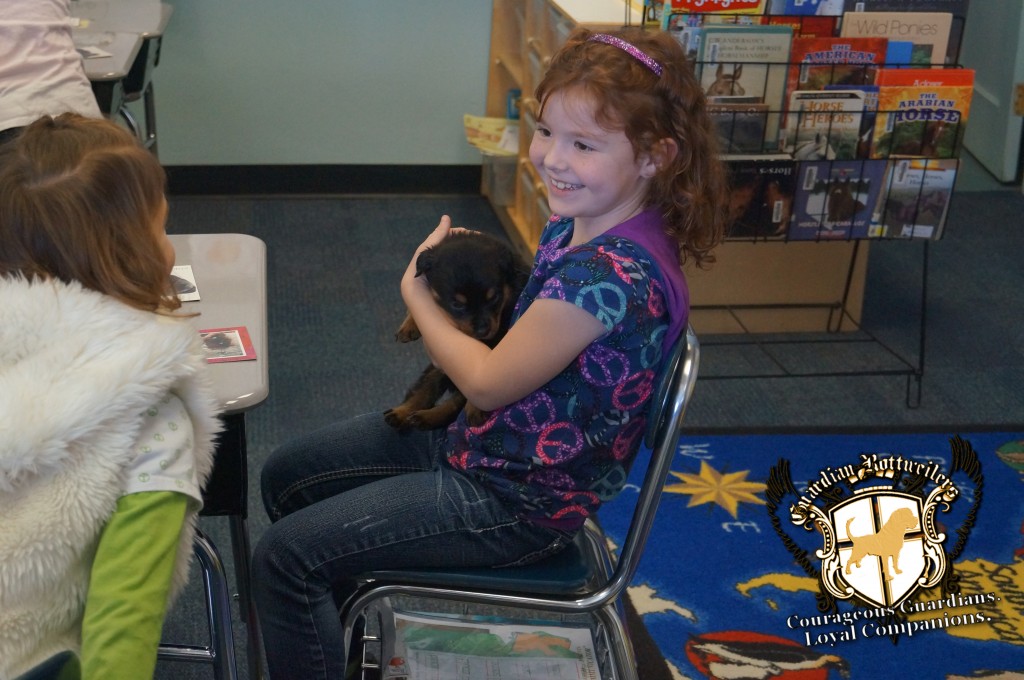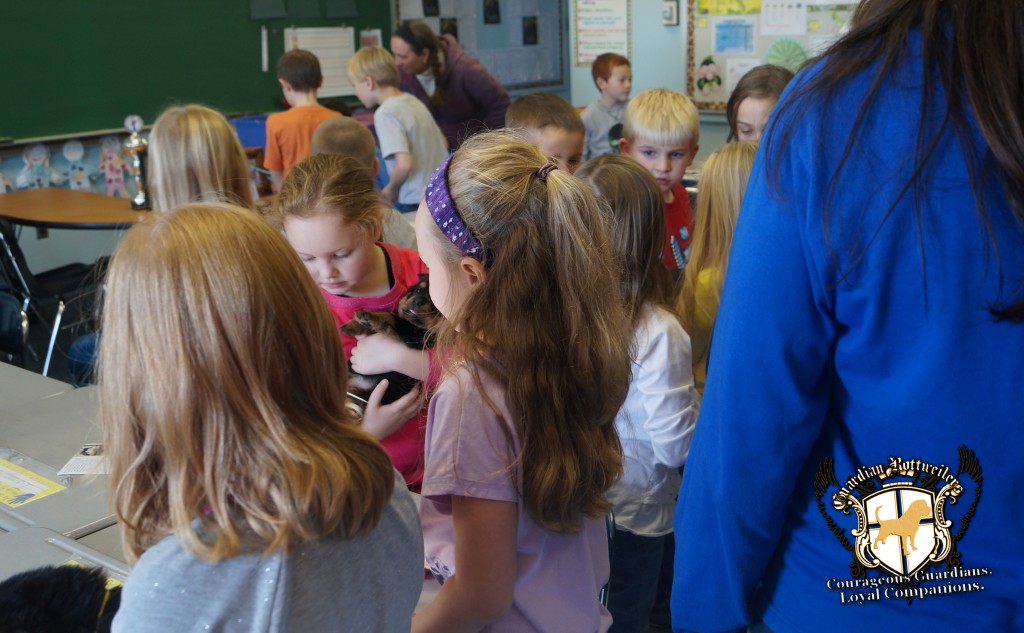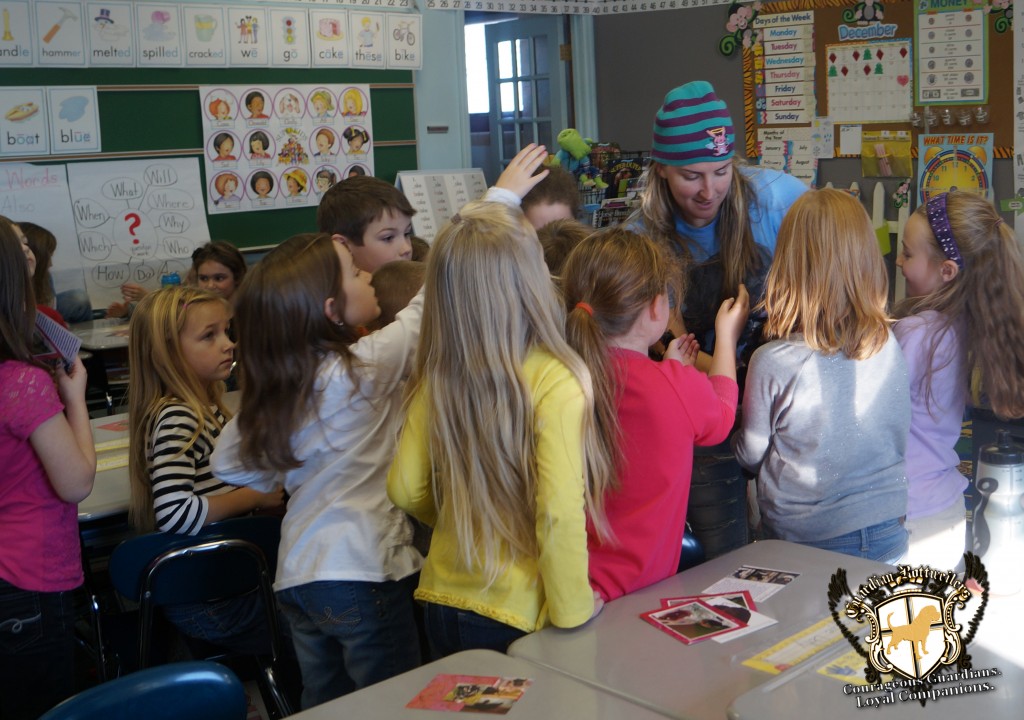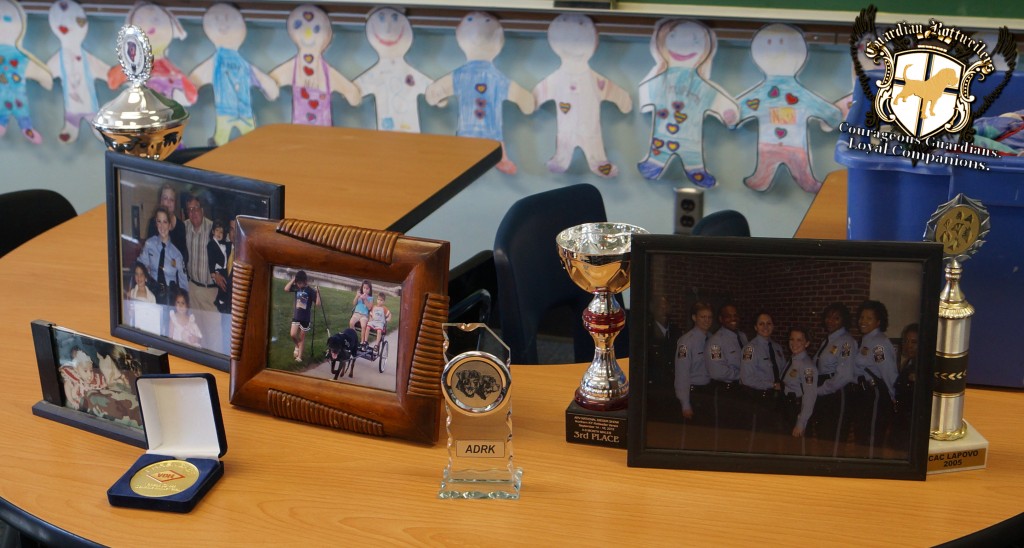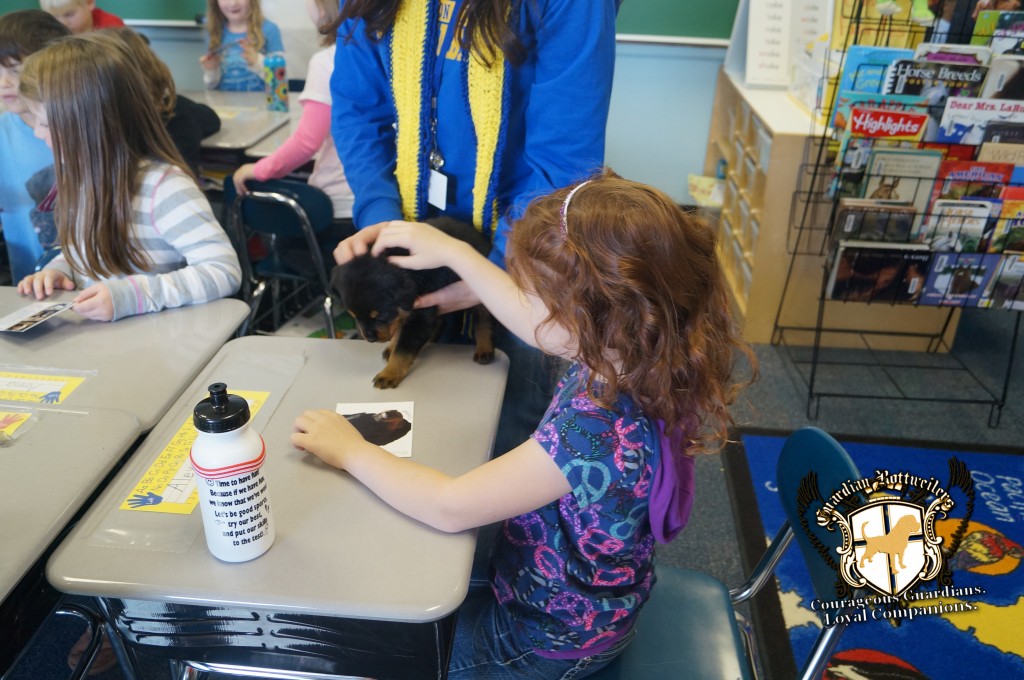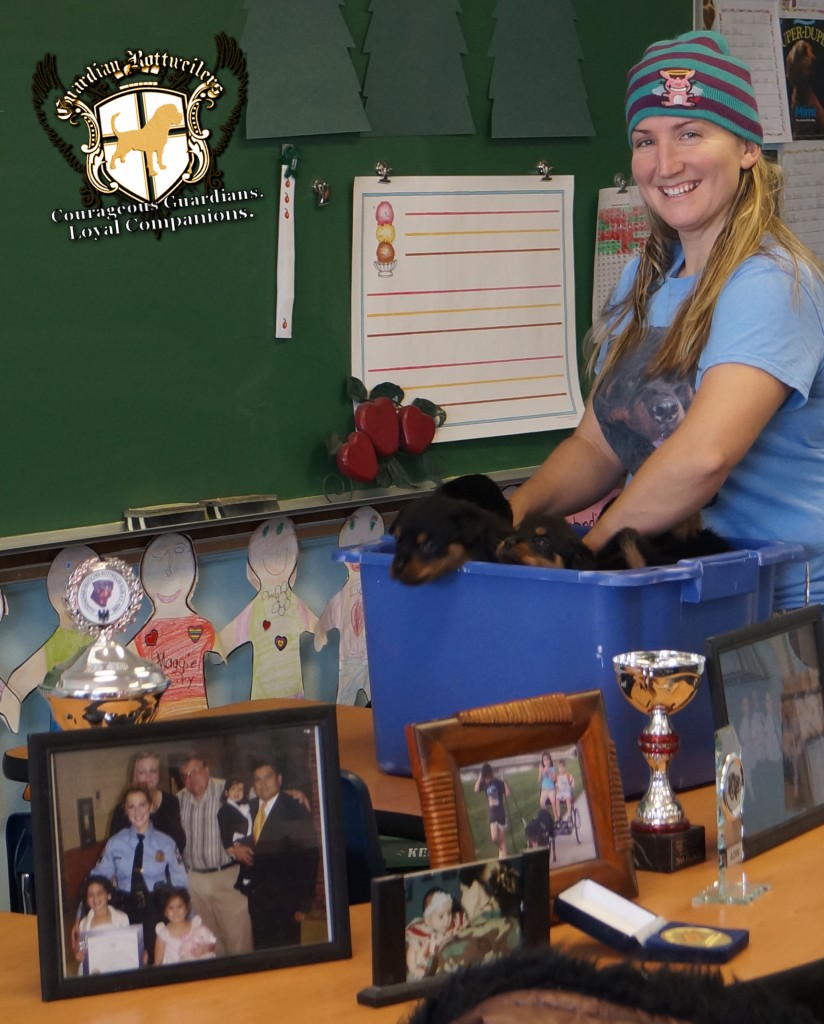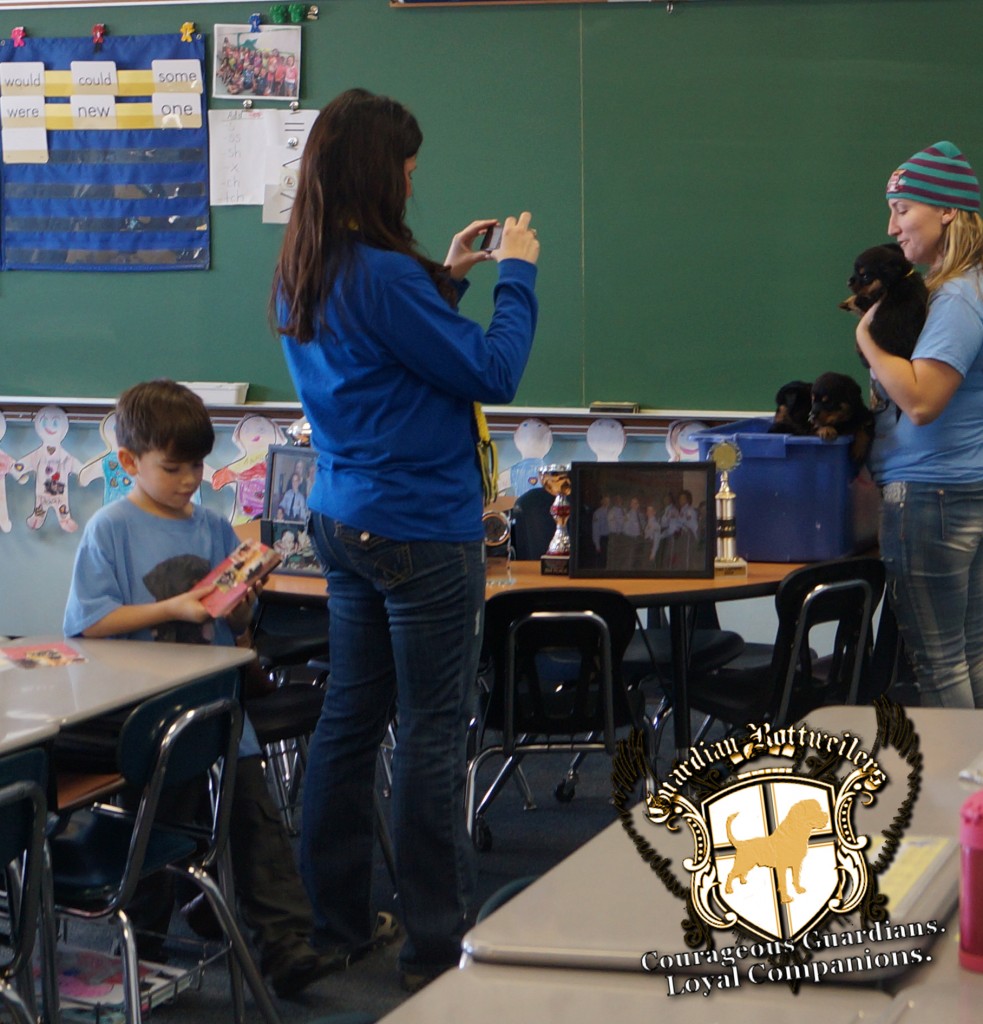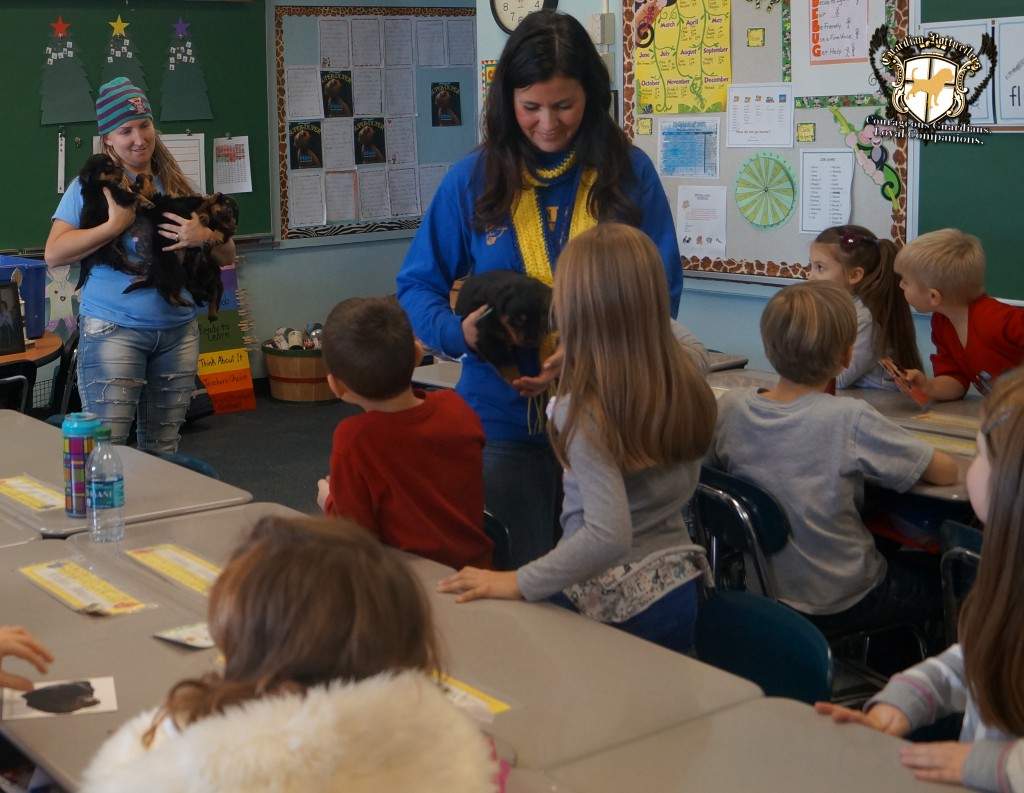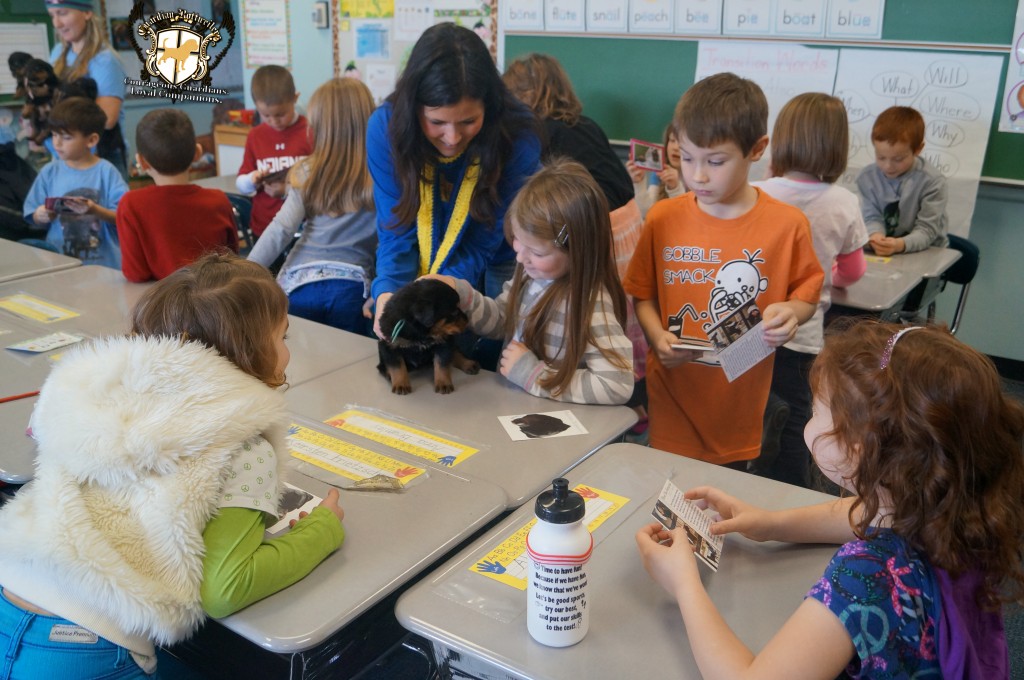 ---
Guardian Tigra Von Gottschalk
Doing great! She has met all of her new relatives and is already holding her own with the other dogs!
It's already a great fit and were so excited about our new family member 🙂
---
"Jack" Guardian Havok Von Gottschalk
Below is a pic of Sydney and Jack yesterday.  Every time she came down the hill he HAD to get to her.  Was so sweet!  They are really becoming the best of friends.  We all are so in love with him.  :)) I know I've said this but we can't get over how beautiful he is.  He just melts us with his eyes.  The next pic is him snuggled in his bed with his favorite stuffed animal.  He weighs 30lbs.  Is that average?  Seems like he's growing before our eyes. Lol.  We are planning to get him in training after his next round of shots.  I can't wait! Have you heard from any of the other pups from his litter?  
Hope all is well with your family. ;))
The Owens
Hi Alice.
I wanted to let you know we received the papers for Jack.  Thank you.  He is doing so good.  We started training and the trainer thinks he's awesome.  He says he has a HIGH food drive and that we could train him in whatever we wanted.  Jack is fitting in to our family perfectly.  He's 7 months now and about 70lbs… How much bigger do you think he will get?  He has a gorgeous head and is just a pleasure.  He's pretty laid back with a wonderful personality.  We are still working on his food and growling.  He doesn't snap at us but gets a deep growl when we touch him while he's eating. Work in progress. 😉  Oh and just at 7 months he's already showing that he WILL protect HIS family.. :))) we have been leaving him out of his crate since about 4 to 5 months old at night.  I was a little nervous at first because he eats anything and everything outside.. Lol. But, he ONLY chews HIS toys inside.  We are really impressed with this boy.  Have you heard from any of his litter mates(super hero litter)?  Was curious as to how well they are doing.  I just want to thank you and your family for breeding such a wonderful boy. :))
Hope you, the dogs and your family are doing well.
Thanks,
The Owens Family
*NOTE* as I told this family, no resource guarding at ANY level can ever be tolerated!!  There are a ton of tips on my Q&A page that deal specifically with this.  The longer it is permitted, the harder it is to address later.
---
"Hank" Guardian Beast Von Gottschalk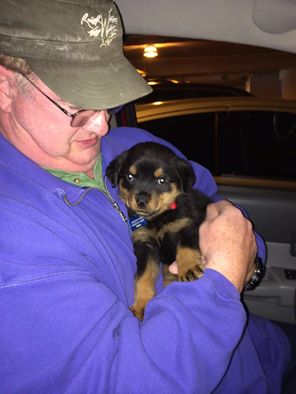 Alice,
Here is a video of Hank running in the yard and a photo of him in the car at the airport.
(Visited 14 times, 1 visits today)