Bull was the first Rottweiler that my daughter, Liliana took the lead role in training.  I might be biased, but I think she did a remarkable job!  It was wonderful having him here for training and he is missed already.  I know he is making his new owners proud showing off his skills.
"Bull"
Guardian Wasko Von Gottschalk
Sire: Irk Von Hause Milsped 
Dam: Zarah Von Wölpinghausen
Born: 28 April 2012
AKC: WS41589604
CHIP: 956000002515017
HD- FREI; ED- FREI
Grand Champion
Balkan Champion
Bulgarian Champion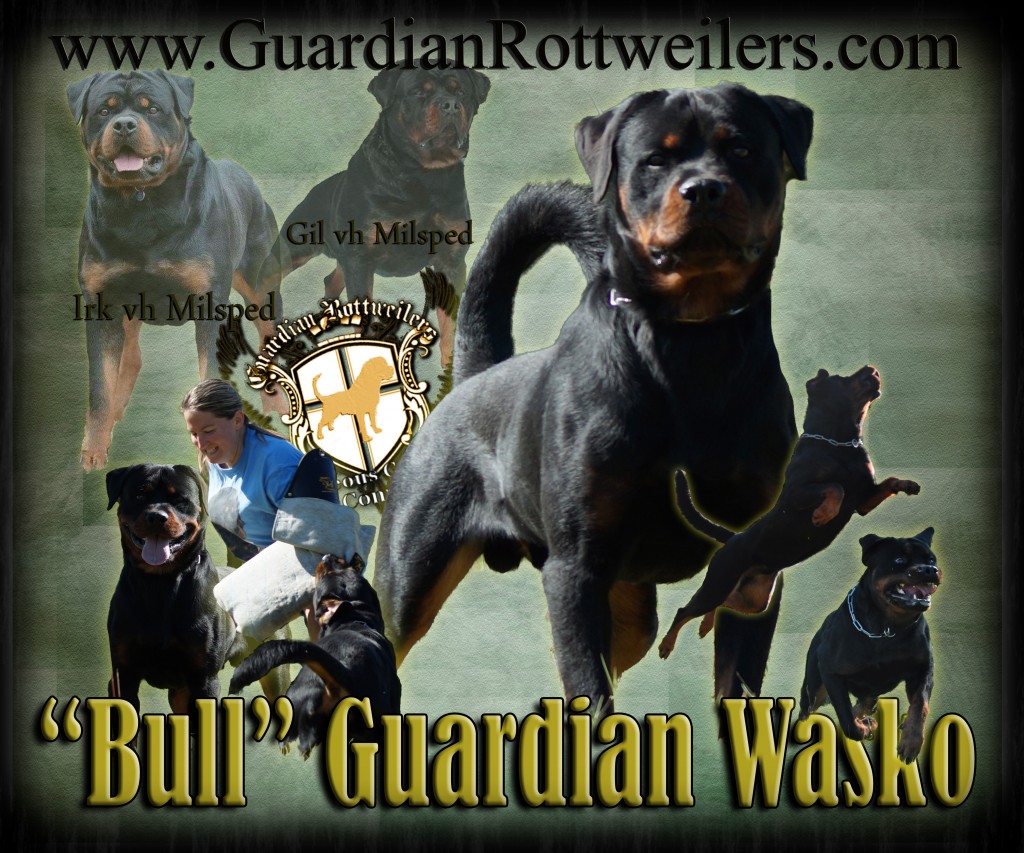 Bull is a gorgeous, powerful young male with super drive and such a remarkable workability!  He lives to play ball and work and has a never fail attitude that just makes him such a pleasure to work.  I was extremely proud of this breeding when the pups were young, and I could not be more proud now that they are growing and developing in to such great working dogs and ambassadors for the breed.  Bull has exceptional conformation with excellent top and bottom lines and great angulation.  He has a text book front assembly and even at this young age, already exudes powerful young working male.  I truly cannot wait to see how this beautiful male looks in another 1-2 years!!  I see so much of his grandfather, the great Gil, in Bull. 
Exception breeding yields exceptional Rottweilers!
Bull's SIRE: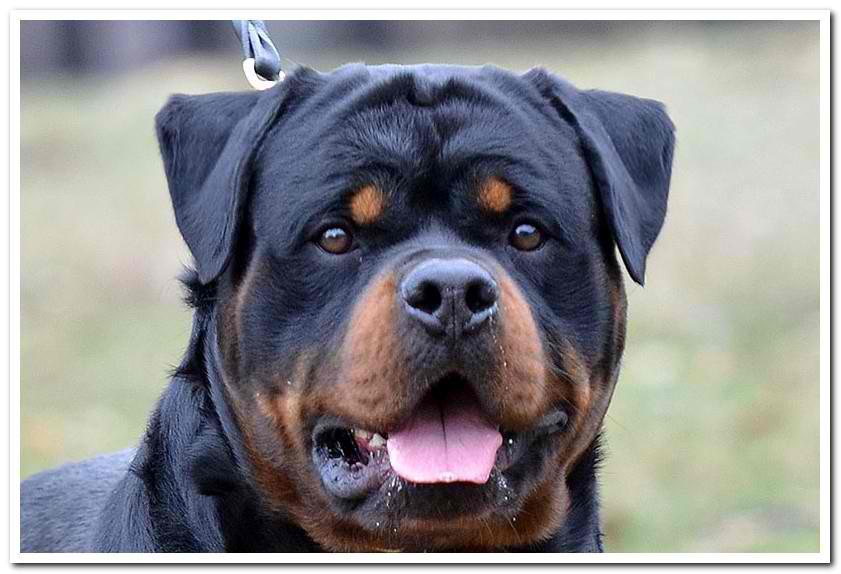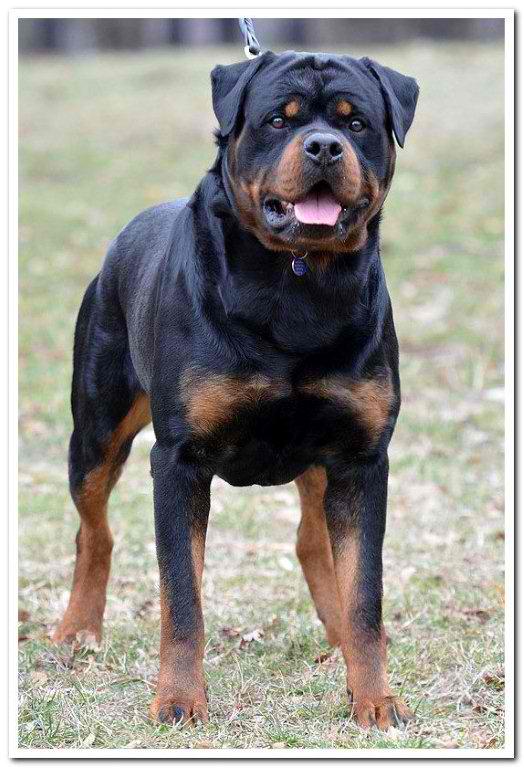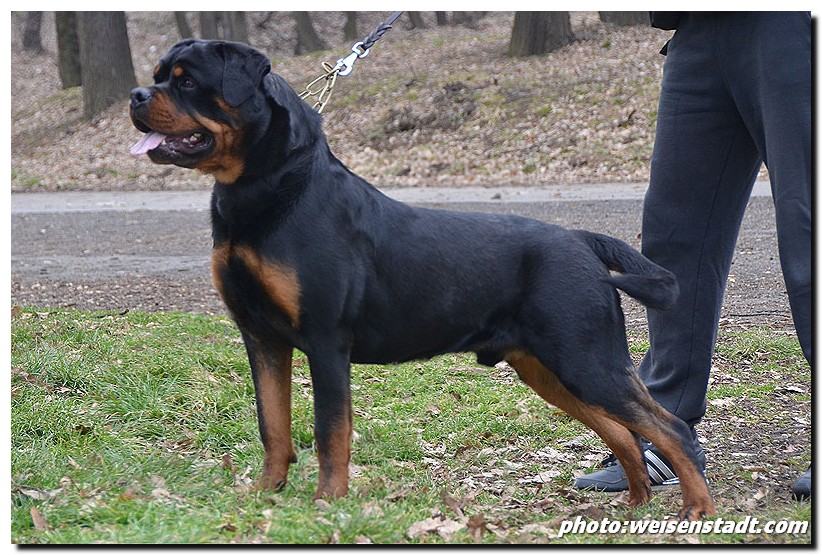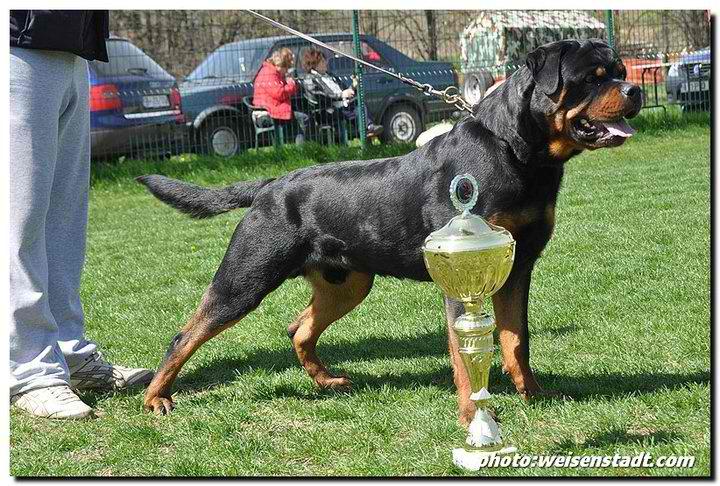 Ch. IRK VON HAUSE MILSPED
JCH. Serbia
Adult Champion Serbia
IPO-1
Mult V1, CAC, BOB, BOG, R.BIS
CACIB, RCACIB, BJOB
Bull's grandfather (Irk's sire):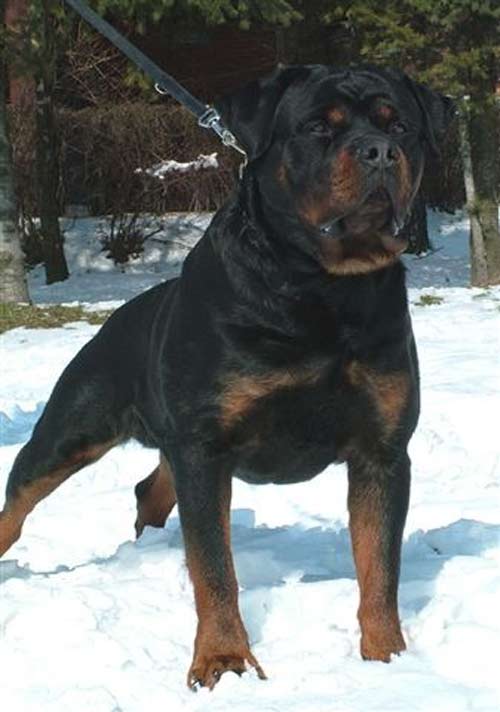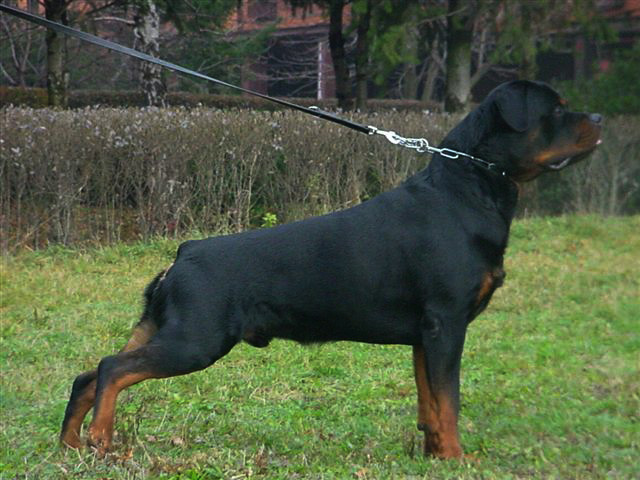 INTERNATIONAL CHAMPION GIL VON HAUSE MILSPED
IPO-I 
SERBIAN CHAMPION
CROATIAN  CHAMPION
BOZNIAN CHAMPION
HUNGARIAN CHAMPION
BALKAN SIEGER
ROMANIA CLUB  SIEGER,
33x CAC, 12x CACIB, 15x BOB,
2x BOG, 2x R.BOG, 1x RBIS
Bull's Dam:


Zarah von Wölpinghausen
ADULT CHAMPION OF MACEDONIA
ADULT CHAMPION OF MOLDOVA
ADULT CHAMPION OF MONTENEGRO
ADULT CHAMPION OF GEORGIA
ADULT CHAMPION OF AZARBAIJAN
10 x V 1
10 x C.A.C
Bull's grandfather (Zarah's sire)
SchH/VPG III, AD, BH, IPO III, FH1
gek. bis EZA
Zarah's grandfather, and on of my most favorite Rotts of ALL TIME: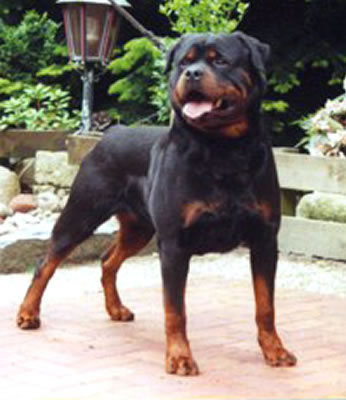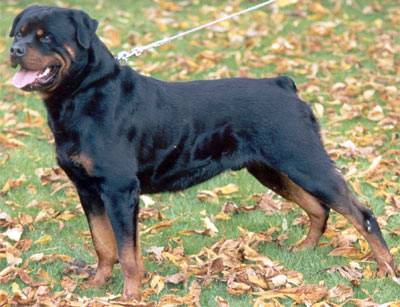 DT-VDH Champion
BALOU VOM SILBERBLICK,
AD, BH, SchH III, FH, Gekort bis 14.05.02, ZtP
ADRK 93552
"Bull" Guardian Wasko Von Gottschalk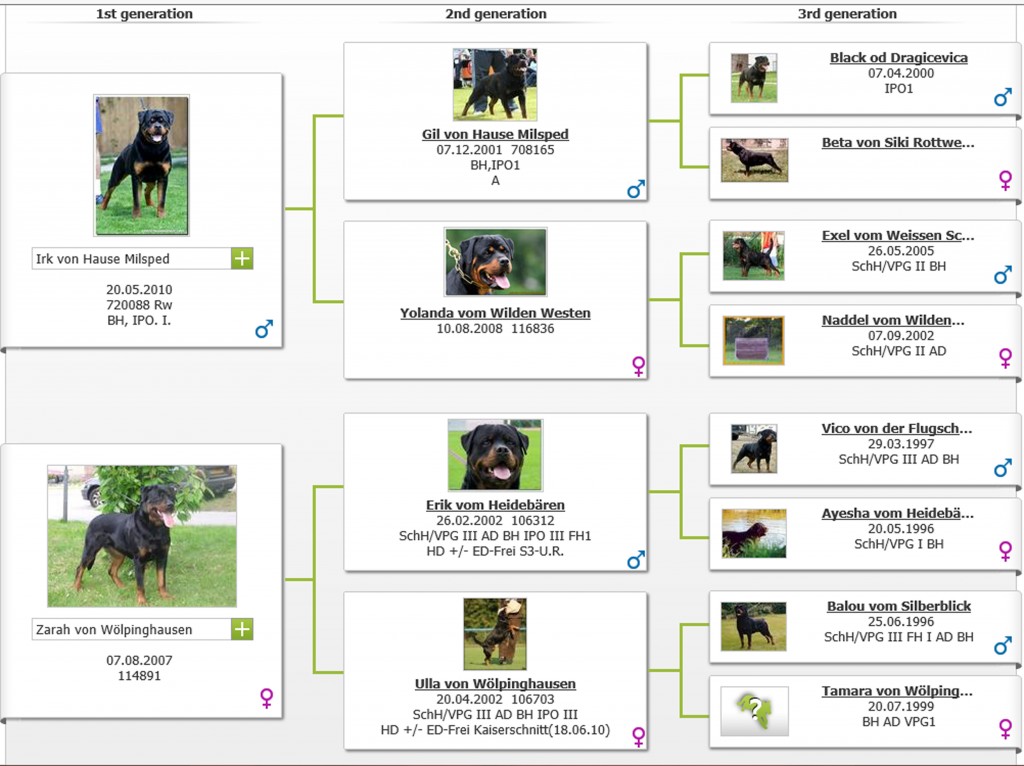 (Visited 11 times, 1 visits today)