*This Rottweiler is not owned by GR, but we may have worked with his/her owner, handler or breeder, incorporated him/her in our breeding program, trained or handled him/her or simply respect their contribution to a breed we love.*
Honda Se Ungo-Rot
Sire: Lex Vom Hause Edelstein
Dam:  Na Li Se Ungo-Rot
JR 730370 RW
Born: . 05.11.2015.
HD A ; ED 0
Youth Champion of Bulgaria
Grand Champion
Balkan Champion
Youth Montenegro Champion
Adult Champion of Bulgaria
Adult Champion of Montenegro
Adult Champion of Macedonia
Candidate for International Champion 
5 x Youth Winner 
2 x J.B.O.B.
1 x J.B.O.G.
C.A.C.I.B.
6 x C.A.C.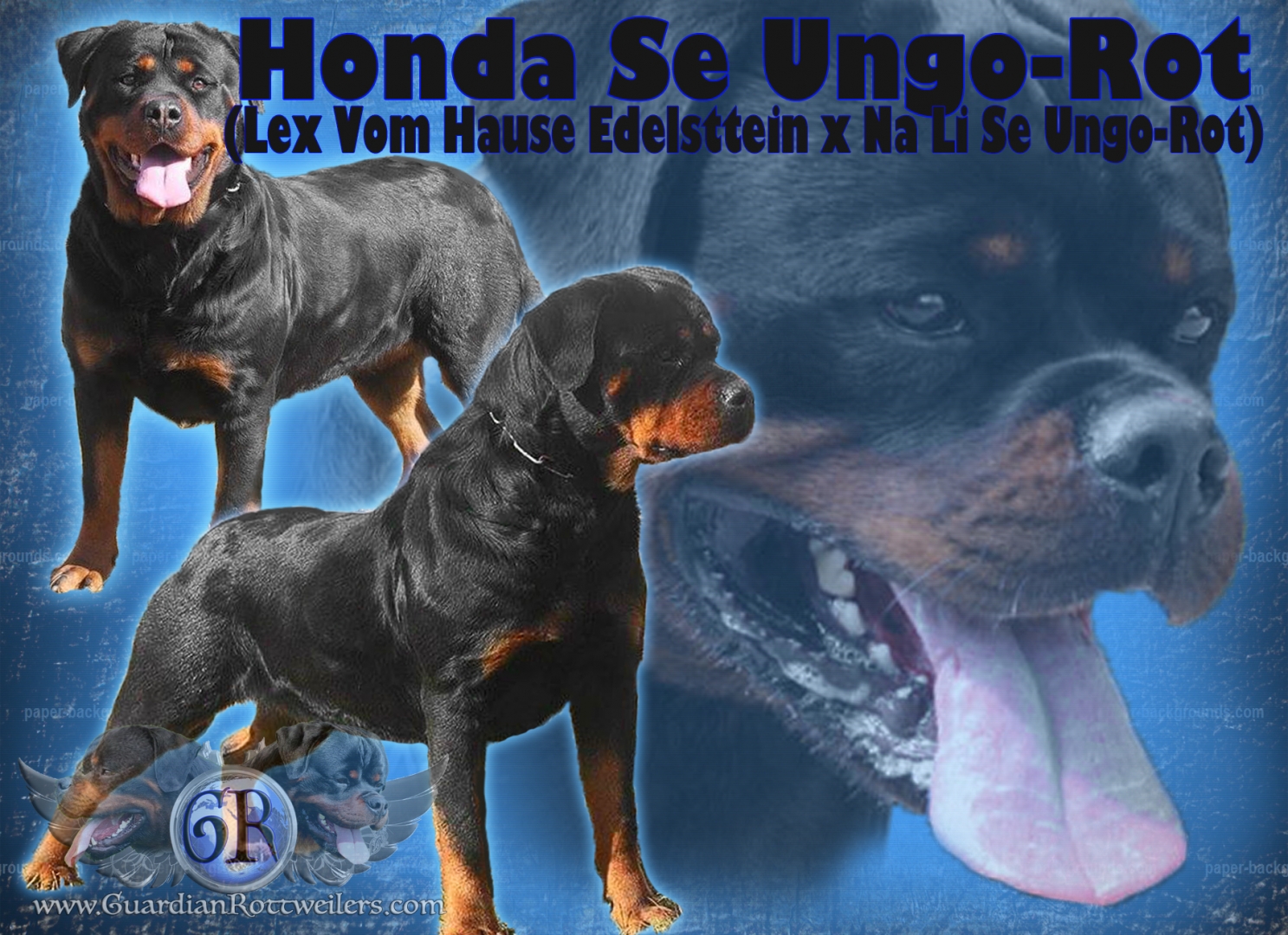 This beautiful girl belongs to FCI Rottweiler Judge, Uros Golubovic.  Honda is the direct daughter of IFR YOUTH WORLD CHAMPION in 2014, and IFR WORLD CHAMPION in 2015 LEX vom hause Edelstein, ZTP, DNA, IPO I, BALKAN JUGEND SIEGER 2014, DONAUJUGENDSIEGER 2013, Vice Ö – BUNDESJUGENDSIEGER 2013, YOUTH FOREGIAN ALBA REGIA CUBWINNER 2013!!!!, YOUNG CHAMPION OF SLOVENIA, YOUNG CHAMPION OF CROATIA, YOUNG CHAMPION OF AUSTRIA, ZAGREB JUNIOR WINNER 2013, 9 x BEST YOUNG MALE, 6 x J.BEST OF BREED, Multi BOS, 5 x BEST OF BREED!  Her mother is one of my favorite females of Uros of all time- NA LI SE UNGO – ROT (Int. Ch. Nando Se Ungo-Rot x Int. Ch. Mona Se Ungo – rot) HD + / – ; ED + / –, IPO – I, YOUNG CHAMPION OF SERBIA, ADULT CHAMPION OF SERBIA, ADULT CHAMPION OF MACEDONIA, 3 x  YOUNG WINNER, 2 x  YOUGENDSIEGERINA, JUNIOR B.O.B., JUNIOR B.O.G., C.A.C.I.B., R.C.A.C.I.B., 5x C.A.C.  Na Li has made her mark in the Rottweiler world by what she has produced.  She is the mother of many champion and multi-champion Rottweilers and some incredible working dogs as well.  Of course, once you realize she is the granddaughter of none other than KING Marsio Ri Moby Dick, then you realize the genetics of her consistent greatness in the ring, on the field and as a producer are predestined.  Marsio had more than 200 show wins in his life and has Champion, Multi-Champion and International Champion progeny in nearly every country and continent.  In his day, he was one of the world's most sought after sires for anyone wanting rich mahogany markings, heavy bone, that typical Marsio head with the heavy topskull and, most importantly, that dependable, incredible Marsio character.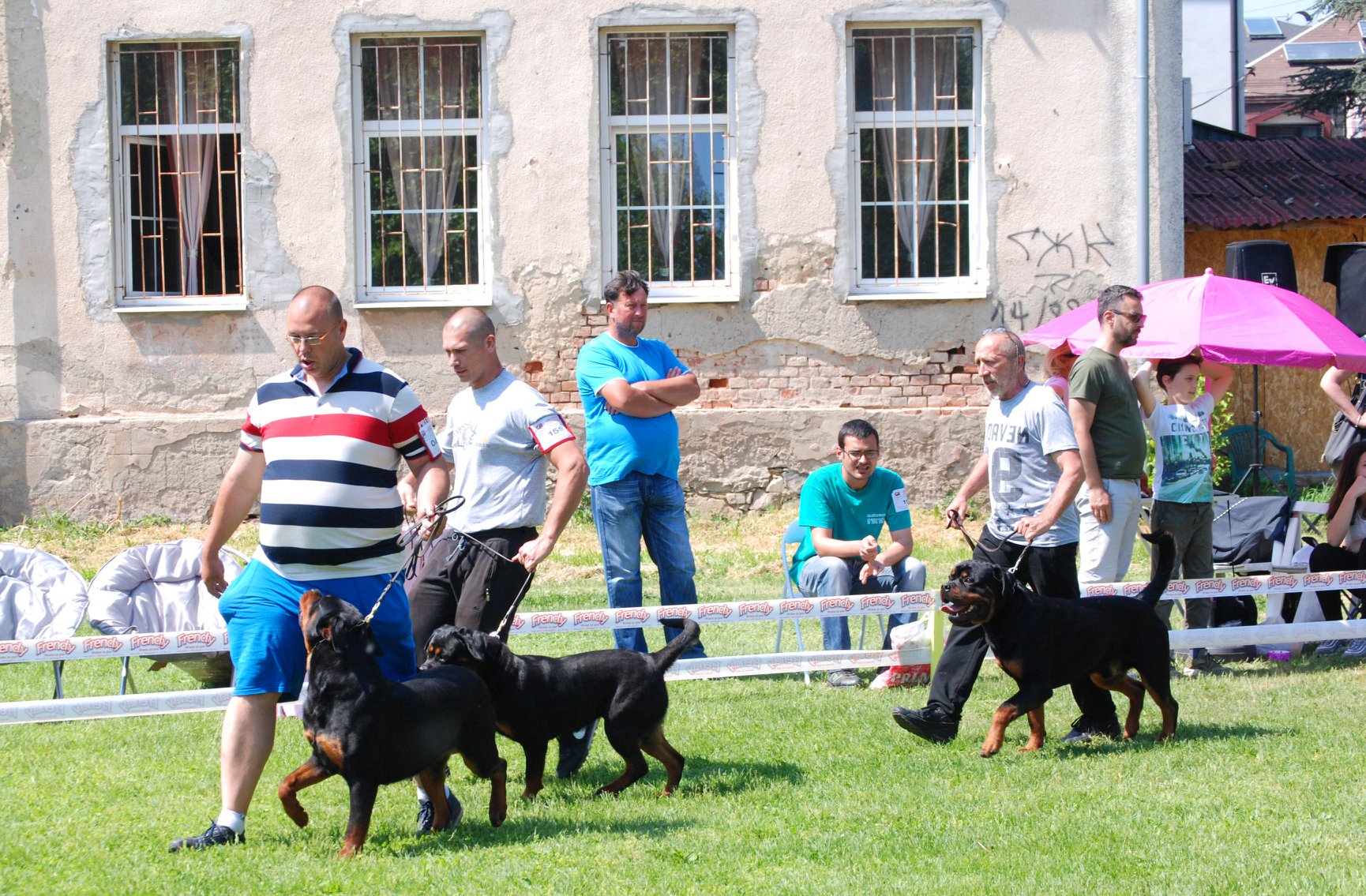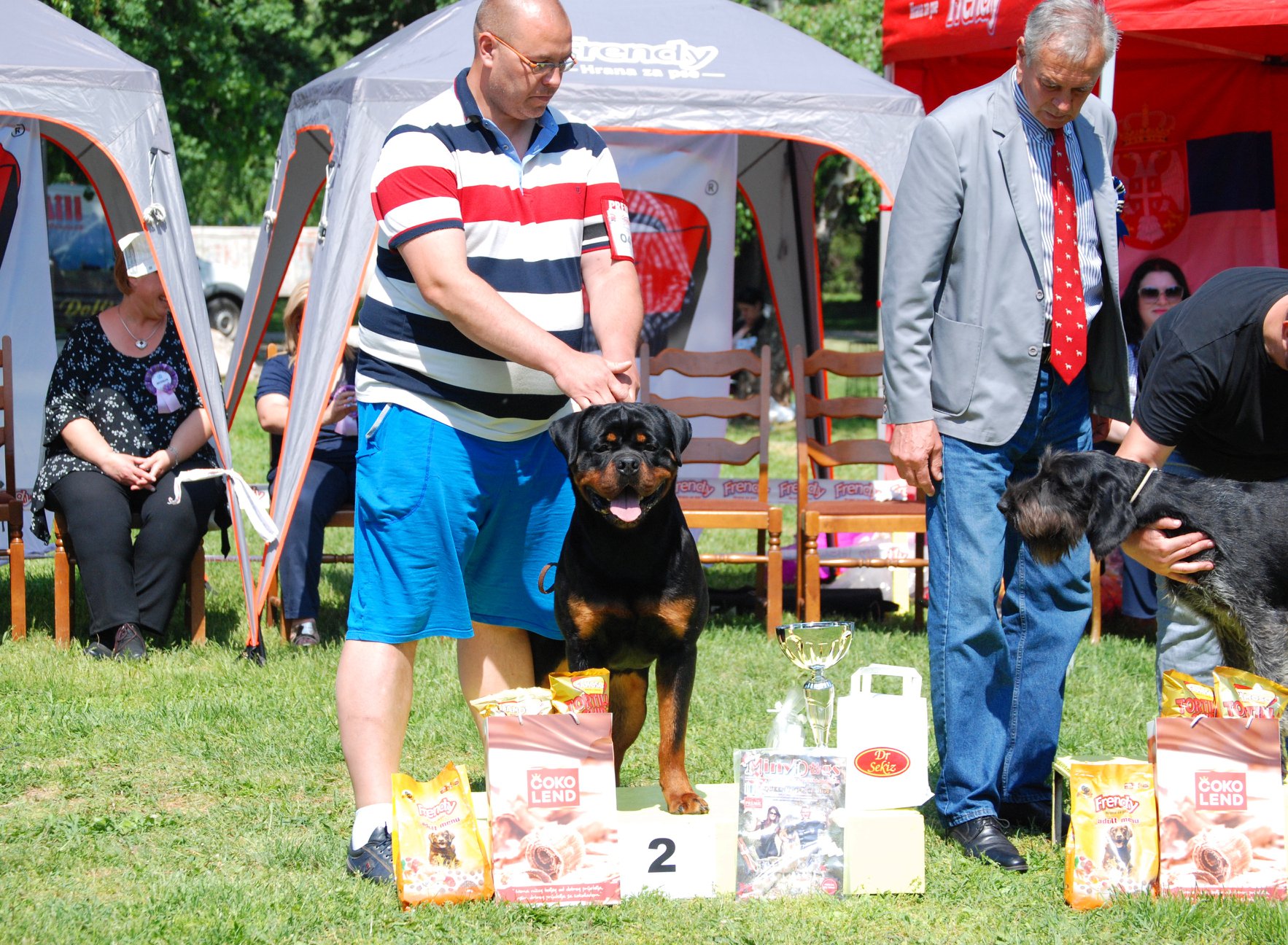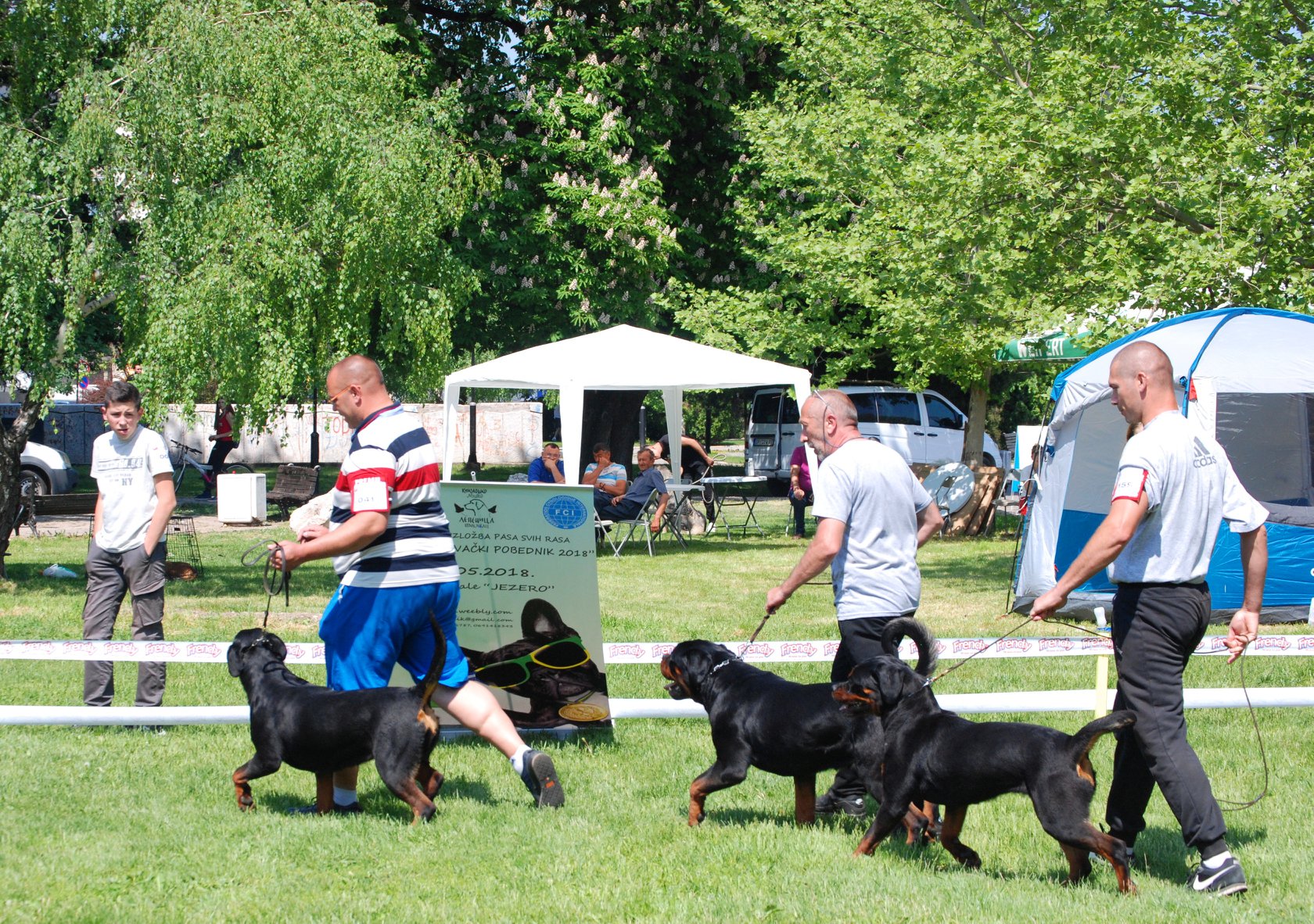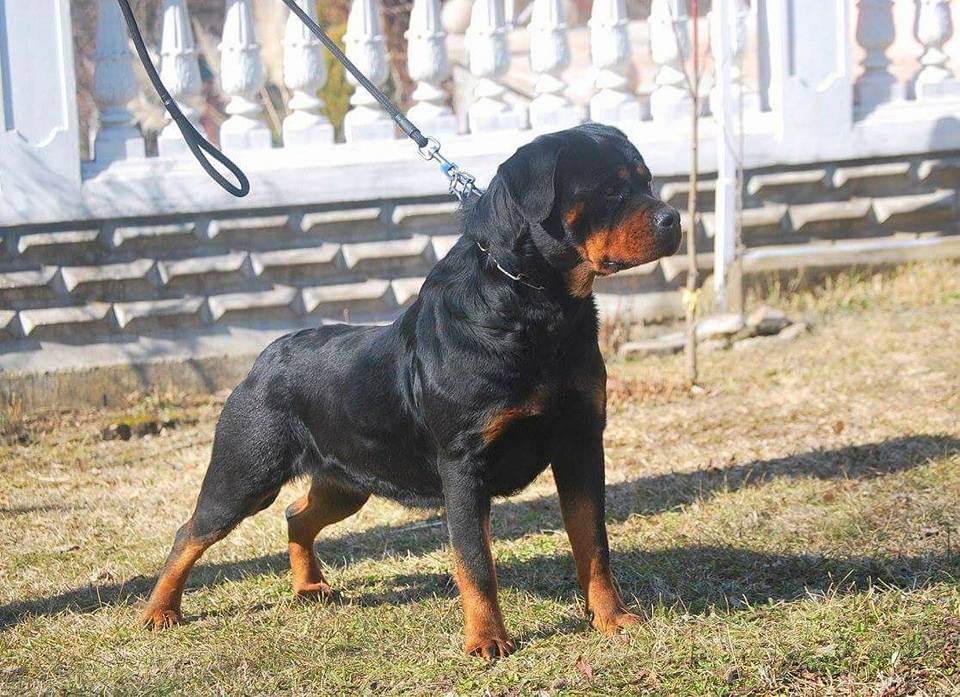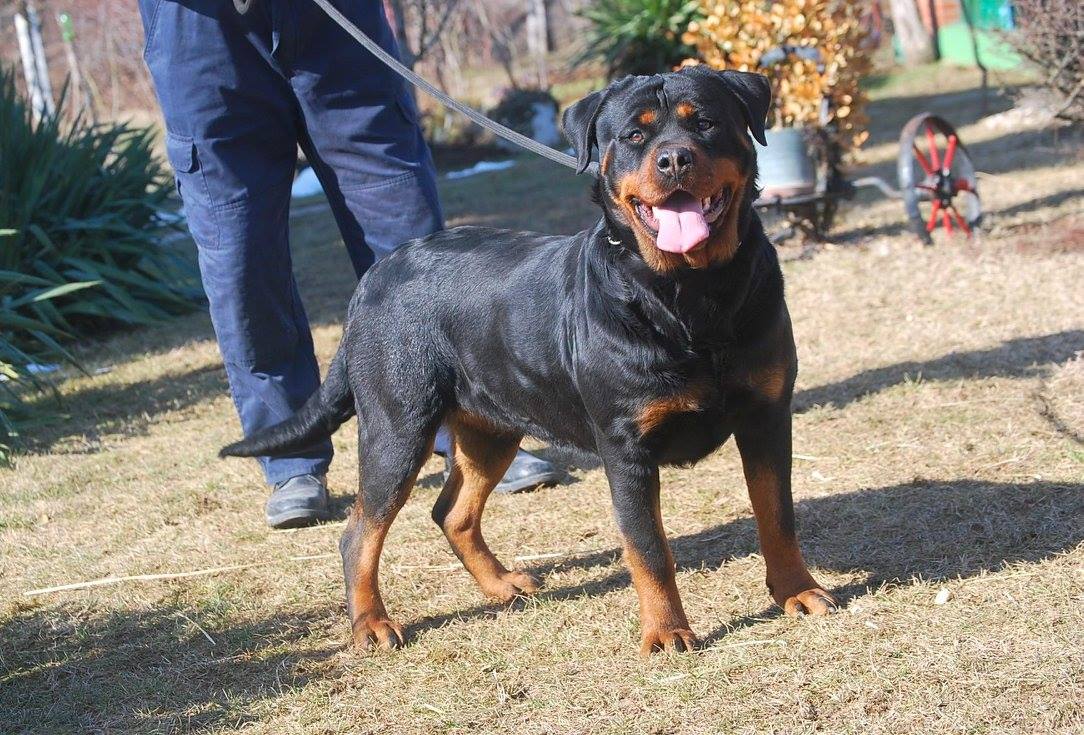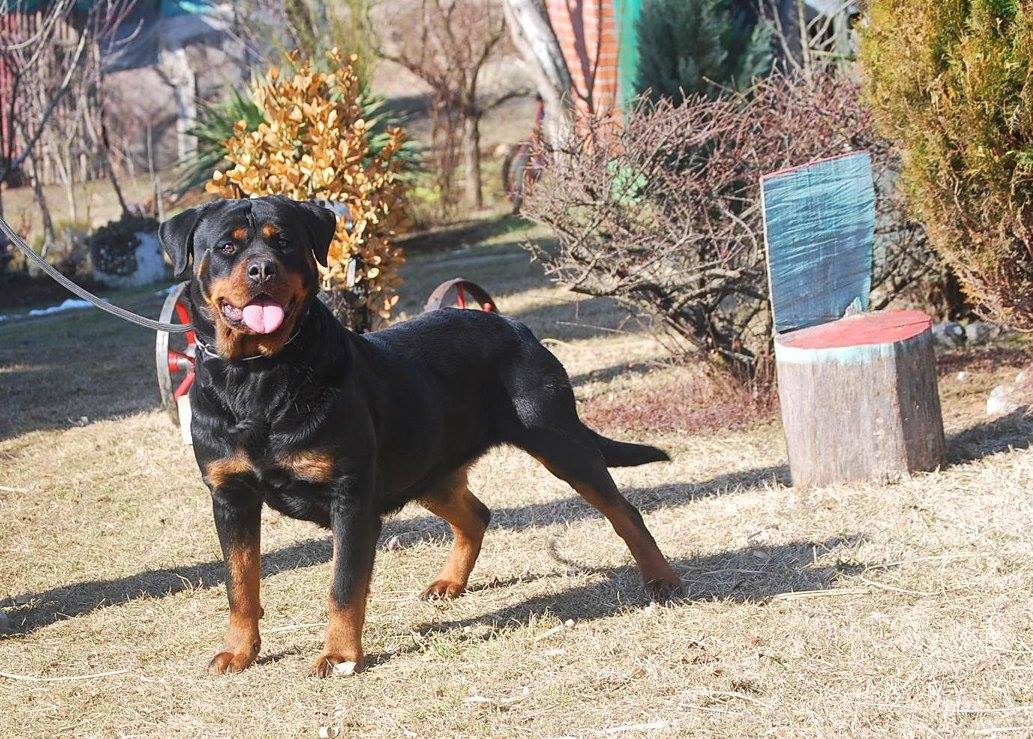 (Visited 44 times, 1 visits today)