Maza King Breed Rottweiler
Sire: Tk's Ivan The Great
Dam: Gala King Breed Rottweiler
Born: 18 April 2018
Chip: 688038000150362
KSS: JR 701764 Rw
AKC: WS68666001
Patella: Normal- OFA- RO-PA1160/24F/P-VPI
Dentition: Full- OFA- RO-DE2091/24F-VPI
Heart: Normal- OFA-RO-CA8568/24F-VPI
DNA
HD- ; ED-
JLPP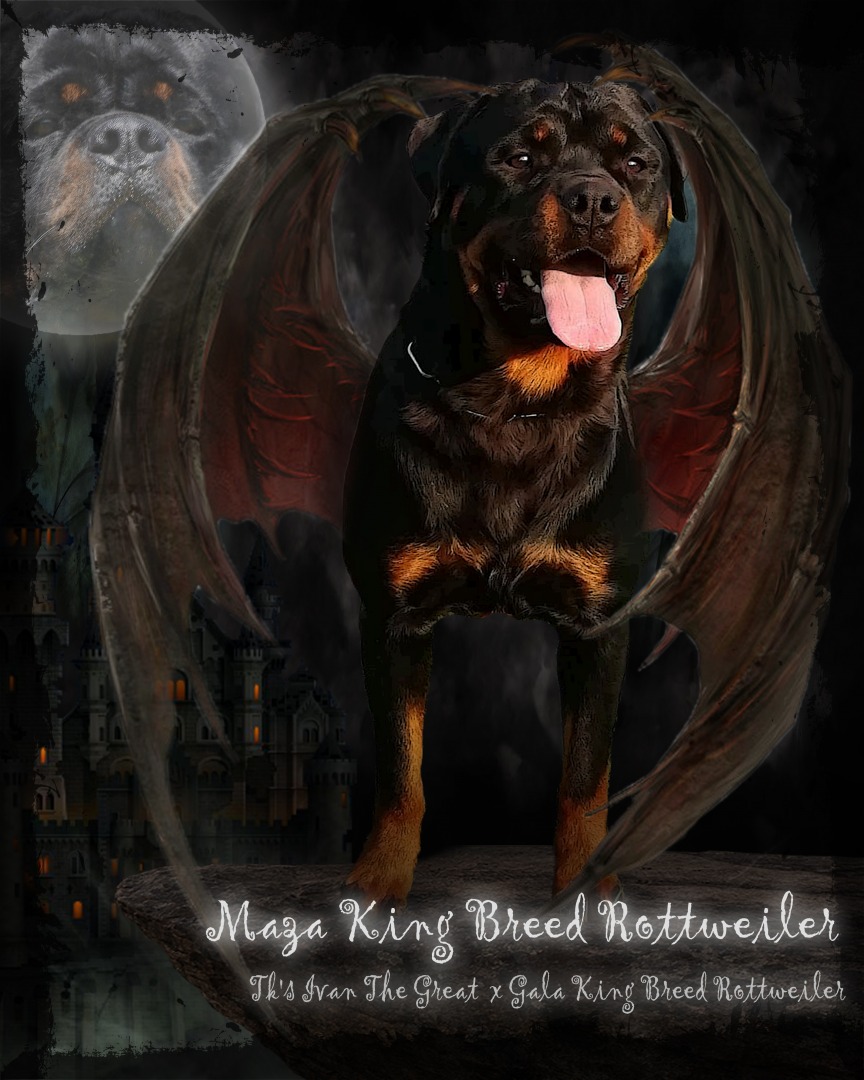 Maza is a very large female and very well built.  She has a great bone and substance and a very nice frame.  Maza has good top and underlines.  She has great rear angulation and an incredible front assembly, courtesy of her father.  Maza has very rich mahogany color and very clean markings.  Maza has a strong head with a deep stop with a short, full muzzle and good fill in the zygomatic arches.  She has completely black mouth pigment- something that can be harder to find now-a-days.  She has almond shaped eyes that are very dark and correctly set.  Maza's ears are also correctly set and carried, giving even more width to her topskull.  Character on Maza is just as fantastic as she is.  Great drive, and ever so clever.  Such a joy to be around and work with.
She is the direct daughter of multi-Champion TK's Ivan The Great and her pedigree is just absolutely packed with some of the most influential Rottweilers to the breed in the last half a century!
Fantom della Val di Noto
Uzi Flash Rouse
Merlin Flash Rouse
Dack Flash Rouse
Tika Flash Rouse
Gringo vom Grüntenblick
Orlando vom Hause Neubrand
Rik Von Burgthann
Doc von der Teufelsbrücke
Chris vom Obergrombacher Schloss
Mambo von der Crossener Ranch
Cliff von der Königskanzel
Paco Black Allusion
Astor von Junipera
Balco aus der Espenstätte
Rambo vom Zica Maradona
Imperator von haus Zschammer
Jumbo vom Kümmelsee
Balou vom Silberblick
Jackomo von der Bleichstrasse
Bea von der Bleichstrasse
Noris vom Grüntenblick
I could fill this page!!  So many other phenomenal Rottweilers and such a fantastic pedigree!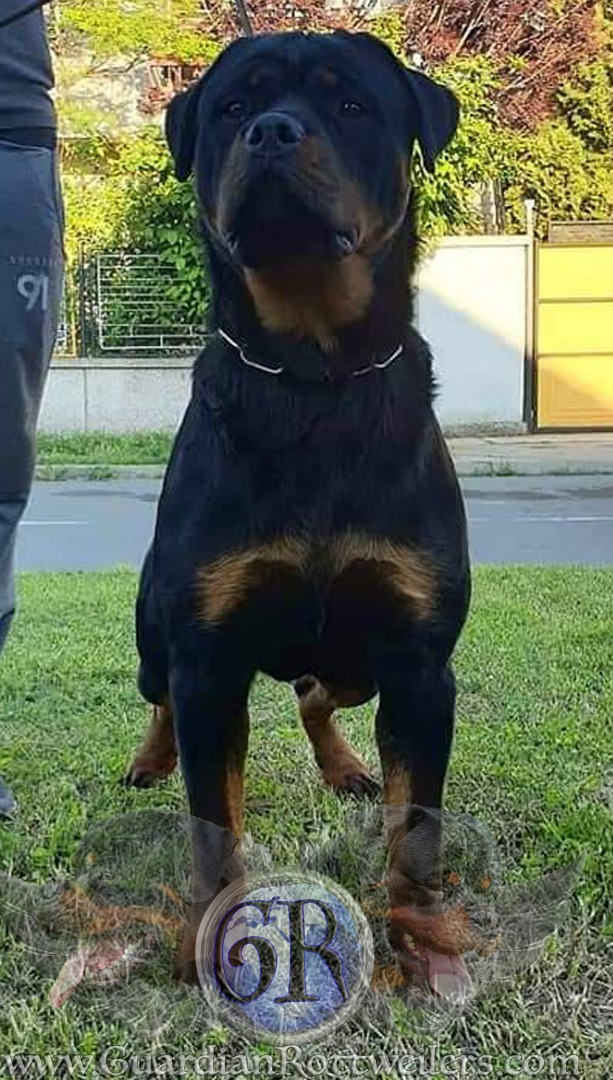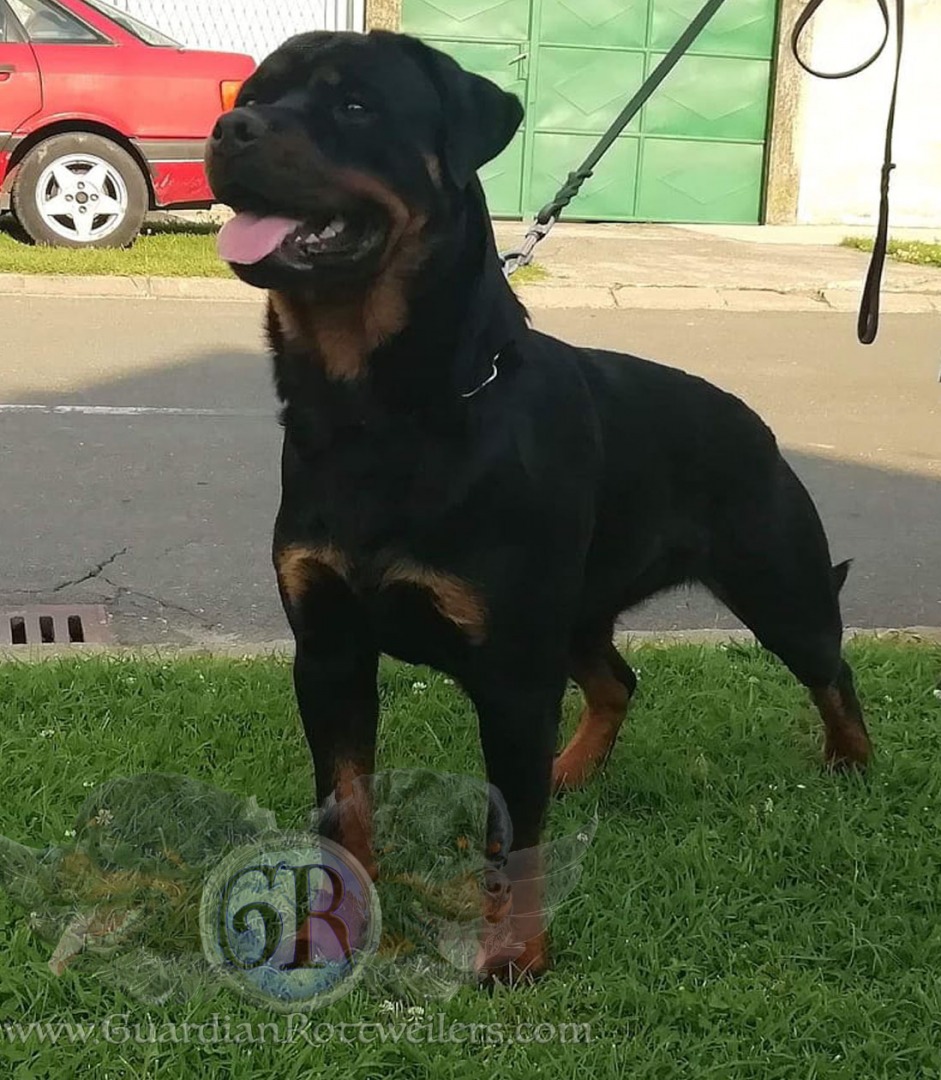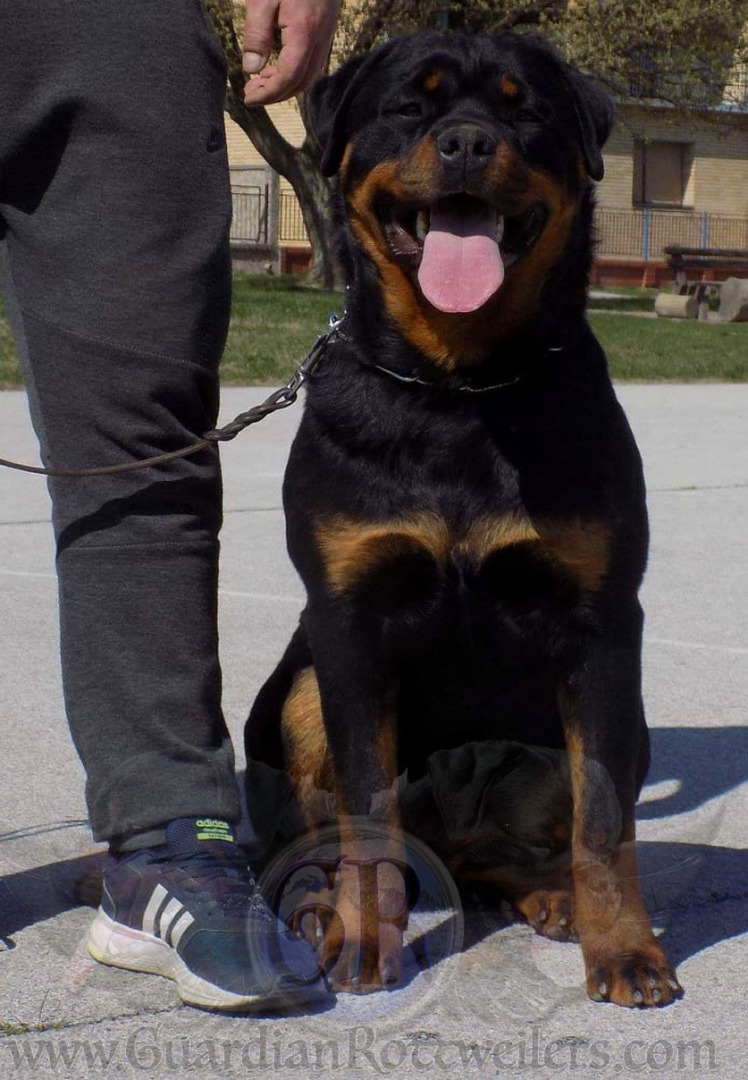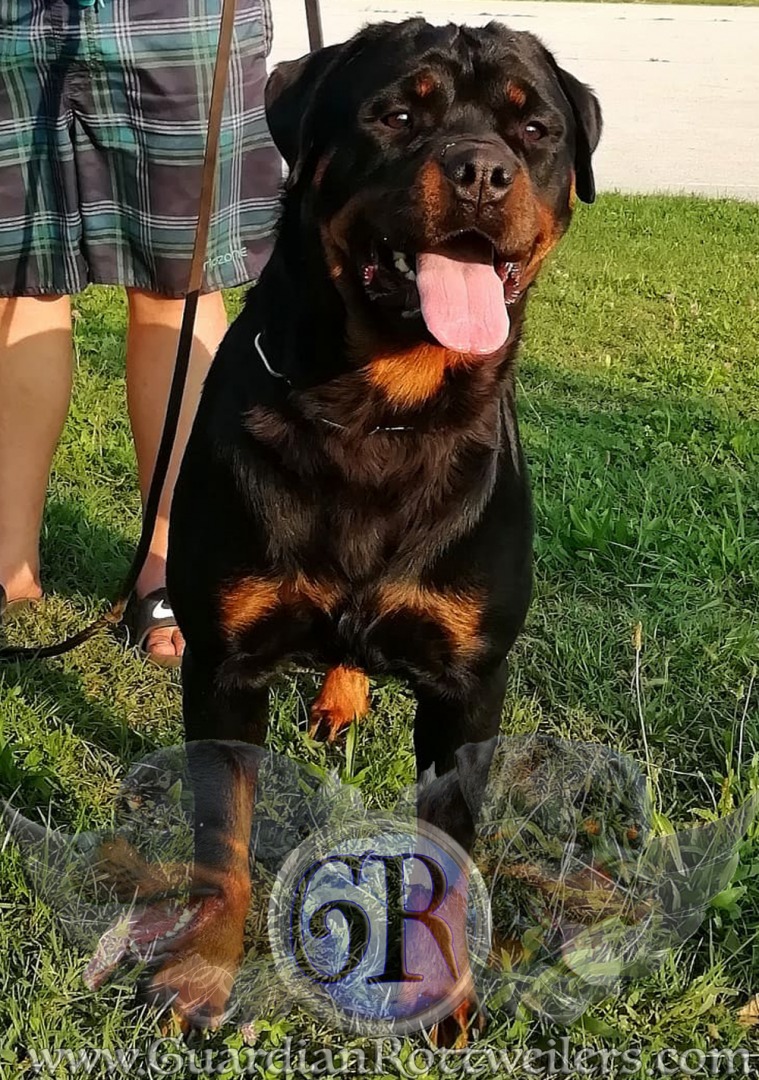 Maza's sire:
TK's Ivan The Great
Sire: Vikko della Val di Noto
Dam: TK's Black Star
HD A ; ED 0
BH, IPO I
Young Champion of Serbia
Balkan Champion
Young Montenegro Champion
Adult Montenegro Champion
Montenegro Grand Champion
Macedonia Champion
Adult Champion of Serbia
Candidate for International Champion 
CACIB Krusevac – V1, CAC, CACIB, BOB, RBOG
CACIB Bijelo Polje – V1, CAC, CACIB, BOB, B.O.G.** BIS!!! **
CACIB Pljevlja – V1, CAC, CACIB, BOB!!!
CACIB SKOPJE – V1, CAC, CACIB, BOB!!!
CAC KRALJEVO – V1, CAC, BOB  , R.B.O.G.
CACIB IRIG -V1 ; YOUNG WINNER , YOUNG BOB, YOUNG BOG ; YOUNG BIS
CACIB SABAC -V1 ; YOUNG WINNER , YOUNG BOB, YOUNG BOG ;
3x P.R.M.
3x YOUNG WINNER
3x YOUNIOR B.O.B.
3x YOUNIOR B.O.G.
YOUNIOR B.I.S.
4x C.A.C.I.B.
6x C.A.C.
5x B.O.B.
B.O.G.
2x  R.B.O.G.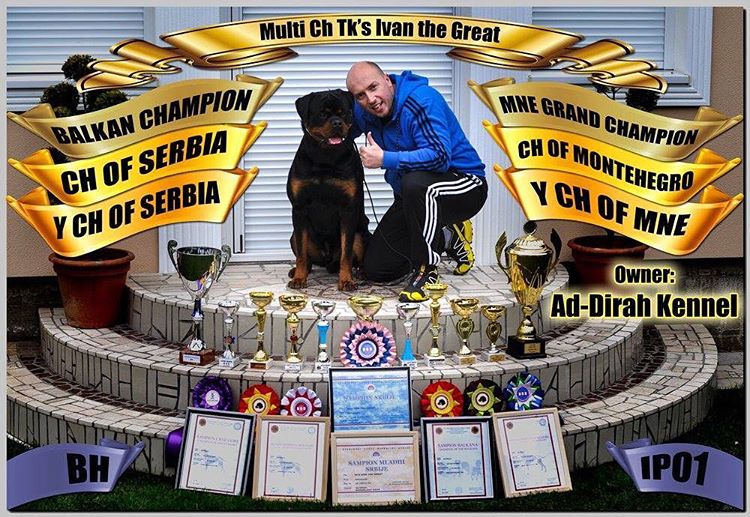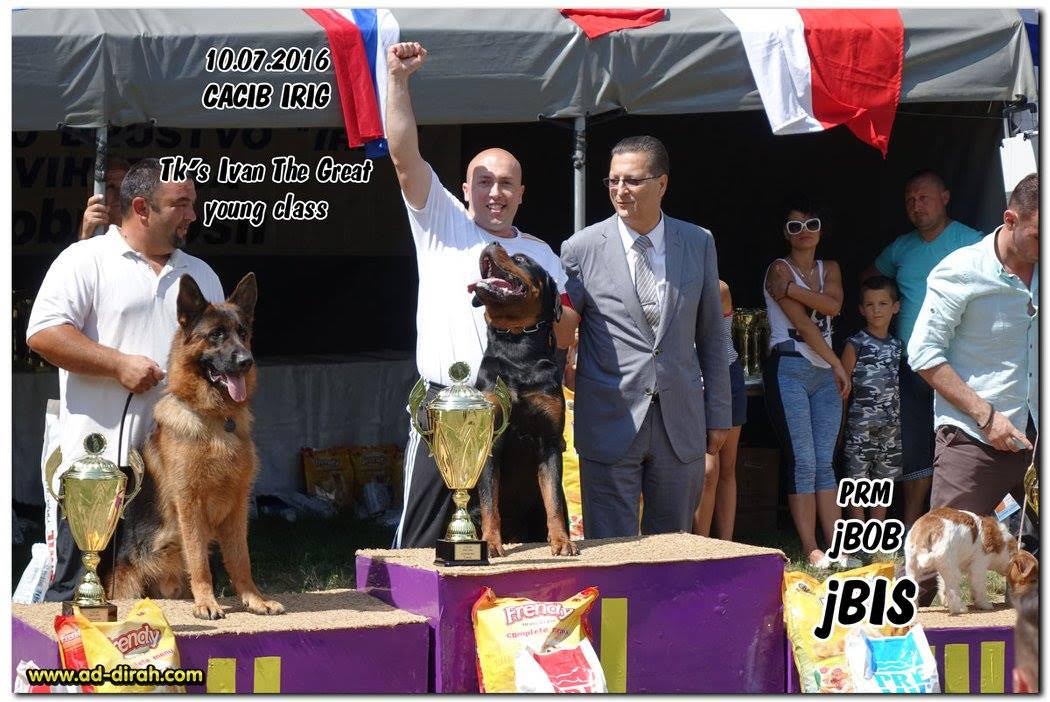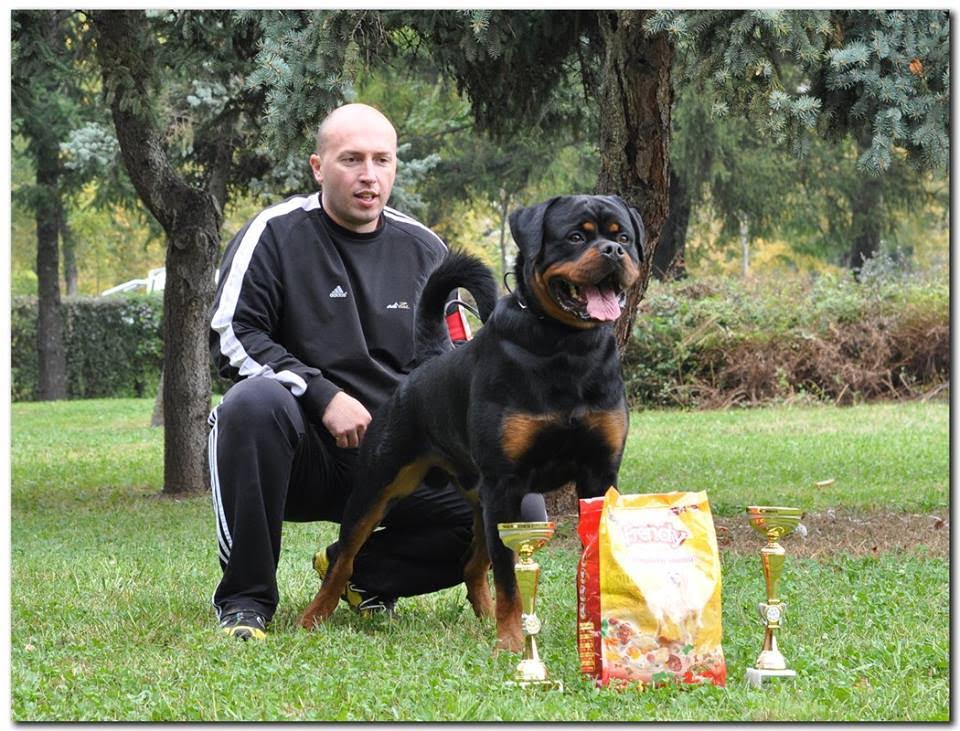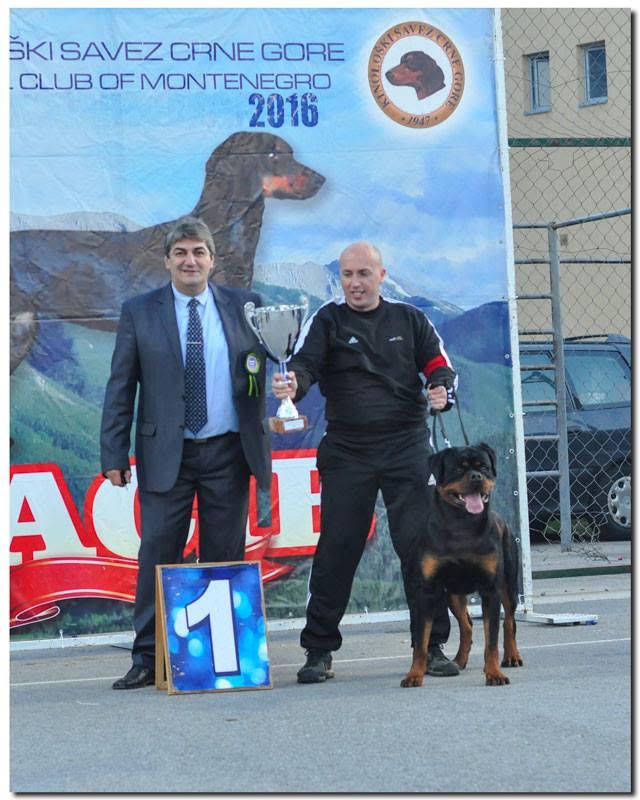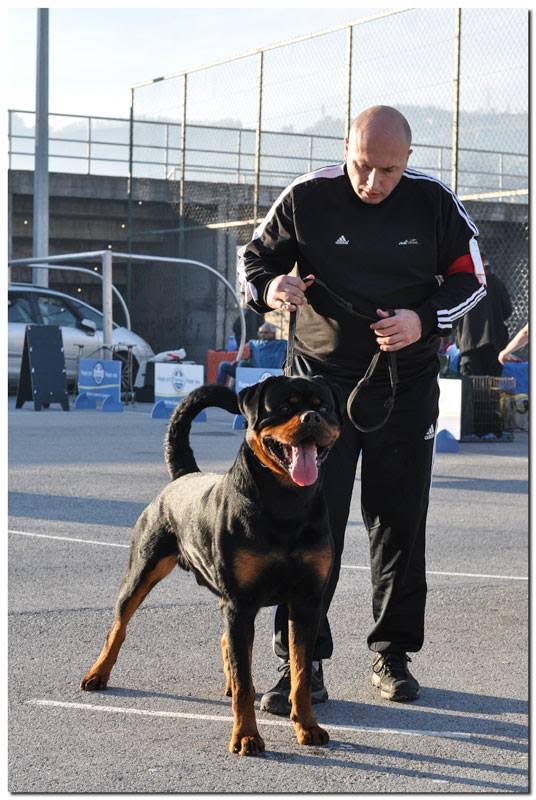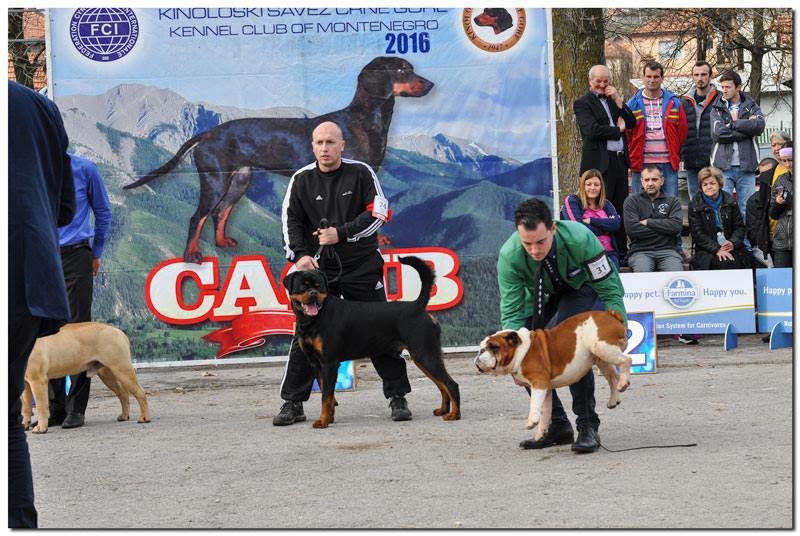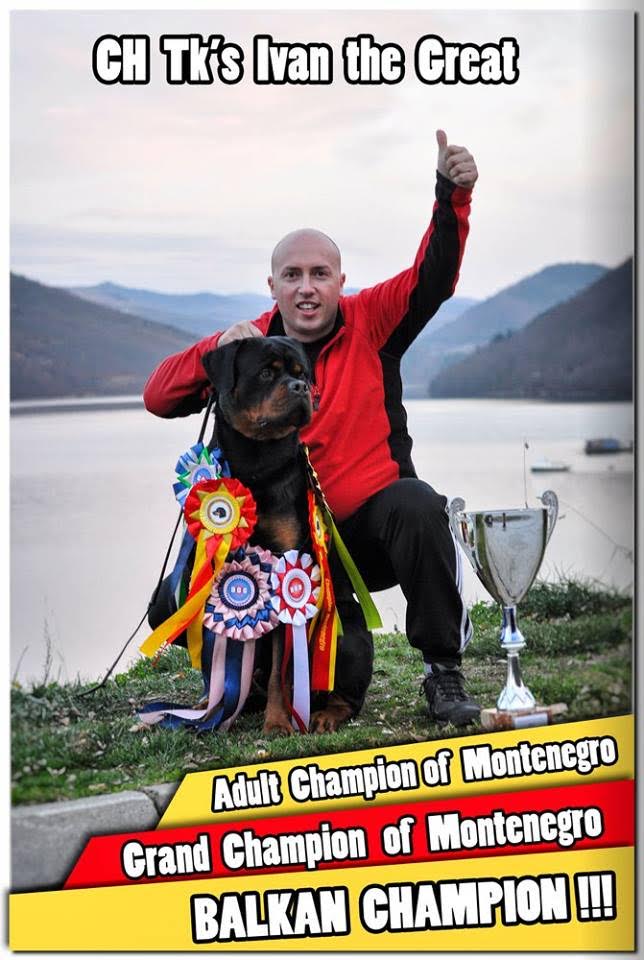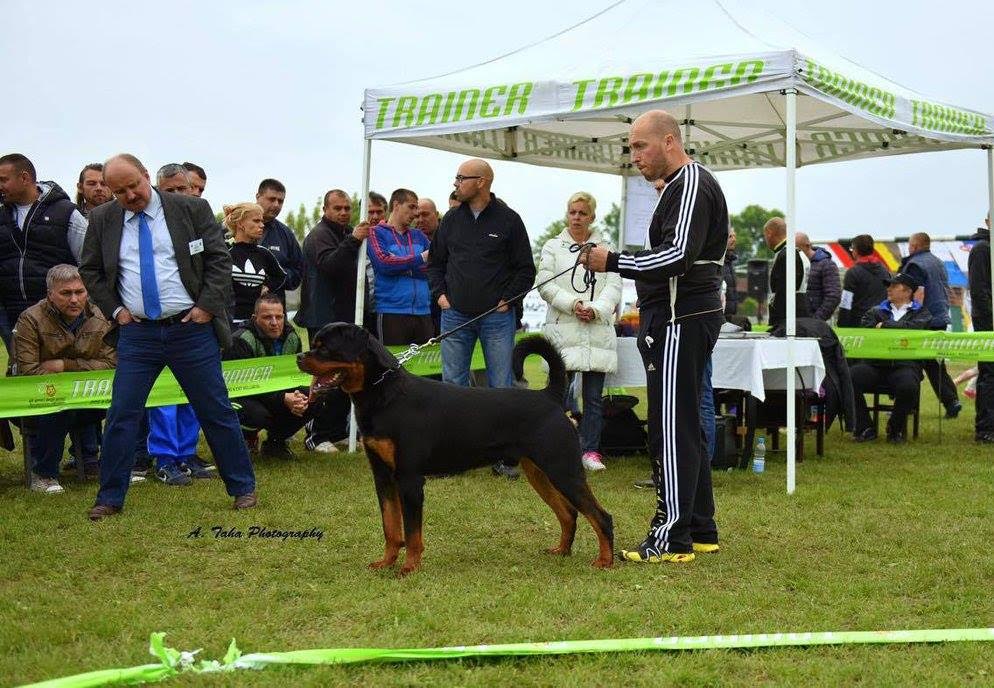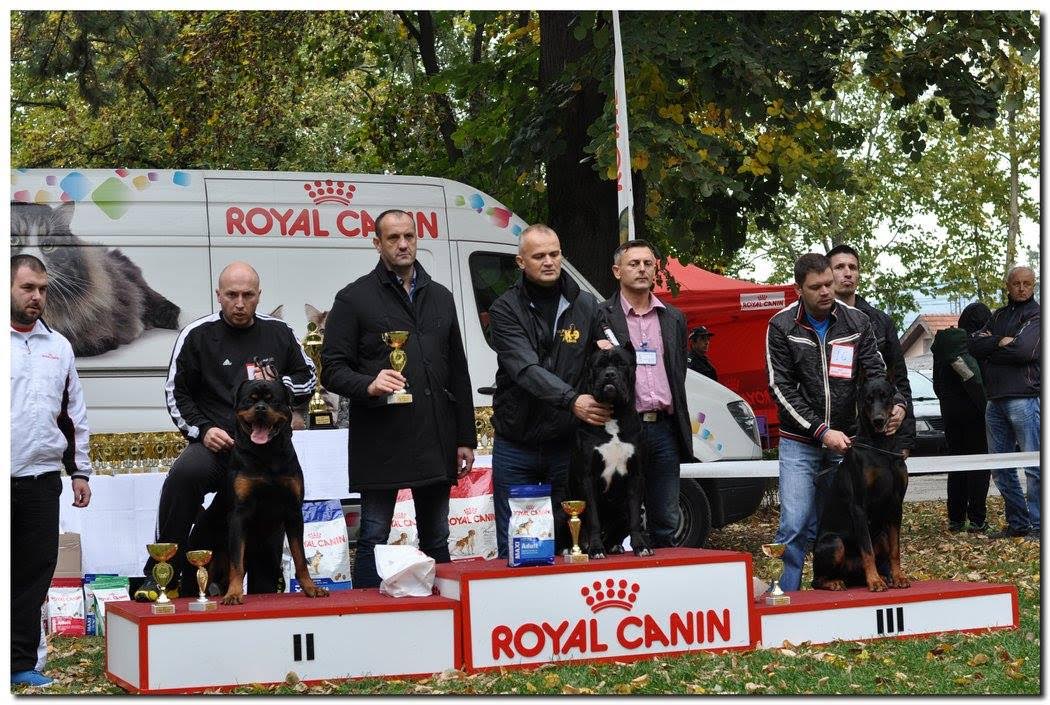 (Visited 161 times, 1 visits today)